Blank slate for new Cyclones skipper
Longtime St. John's coach goes pro after 24 seasons in Queens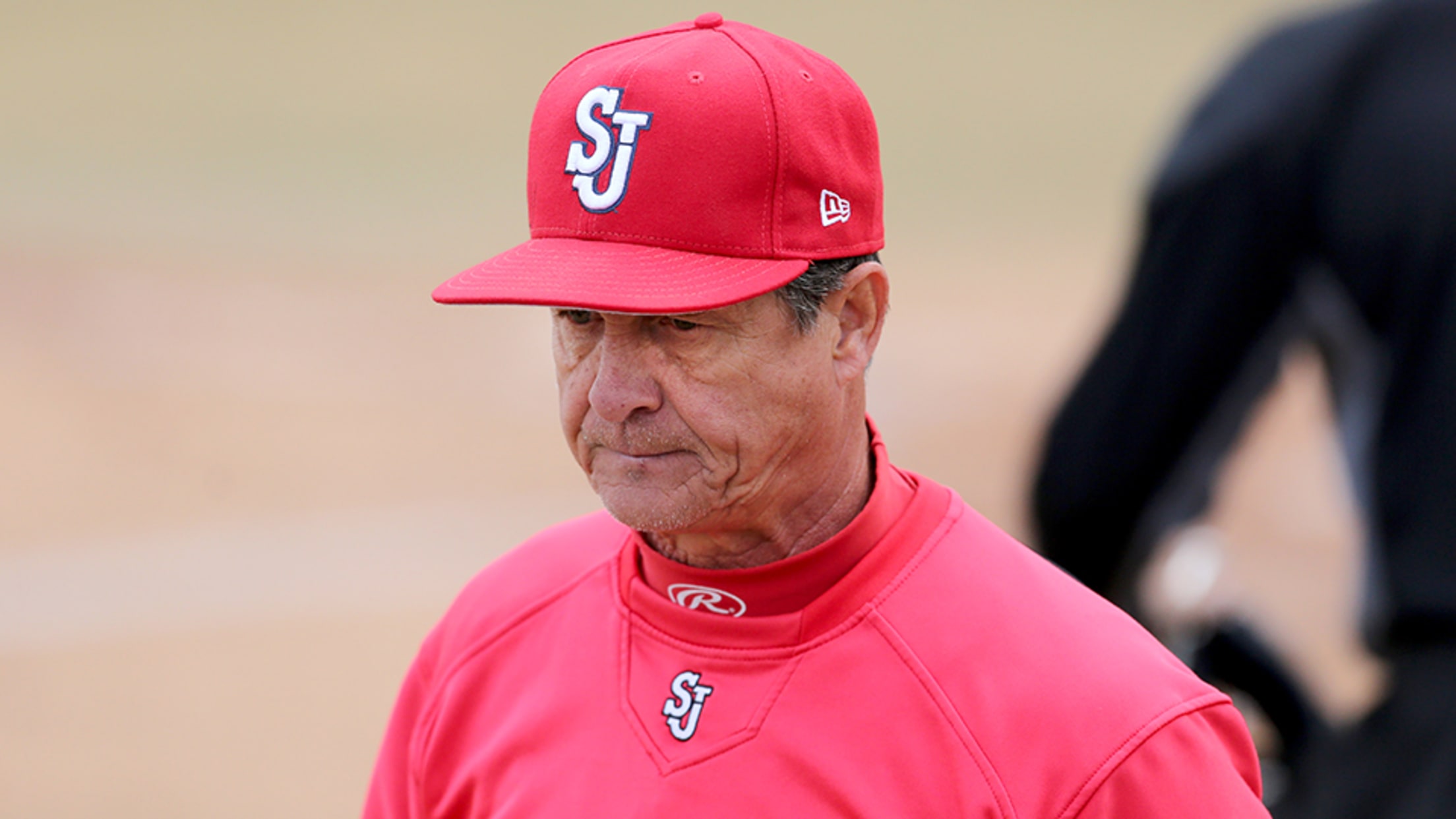 As it often did during the dawn of his collegiate baseball career in 2016, Josh Shaw's temper flared. Then-Louisville hurler Nick Burdi had just struck him out. Game over. The Red Storm lost. Shaw, a freshman infielder for St. John's, stomped back to the visiting dugout. He threw equipment. He
Four Current and Former Miracle to Participate in Fall League
Paul, Hackimer, Jay and Wade Named to Roster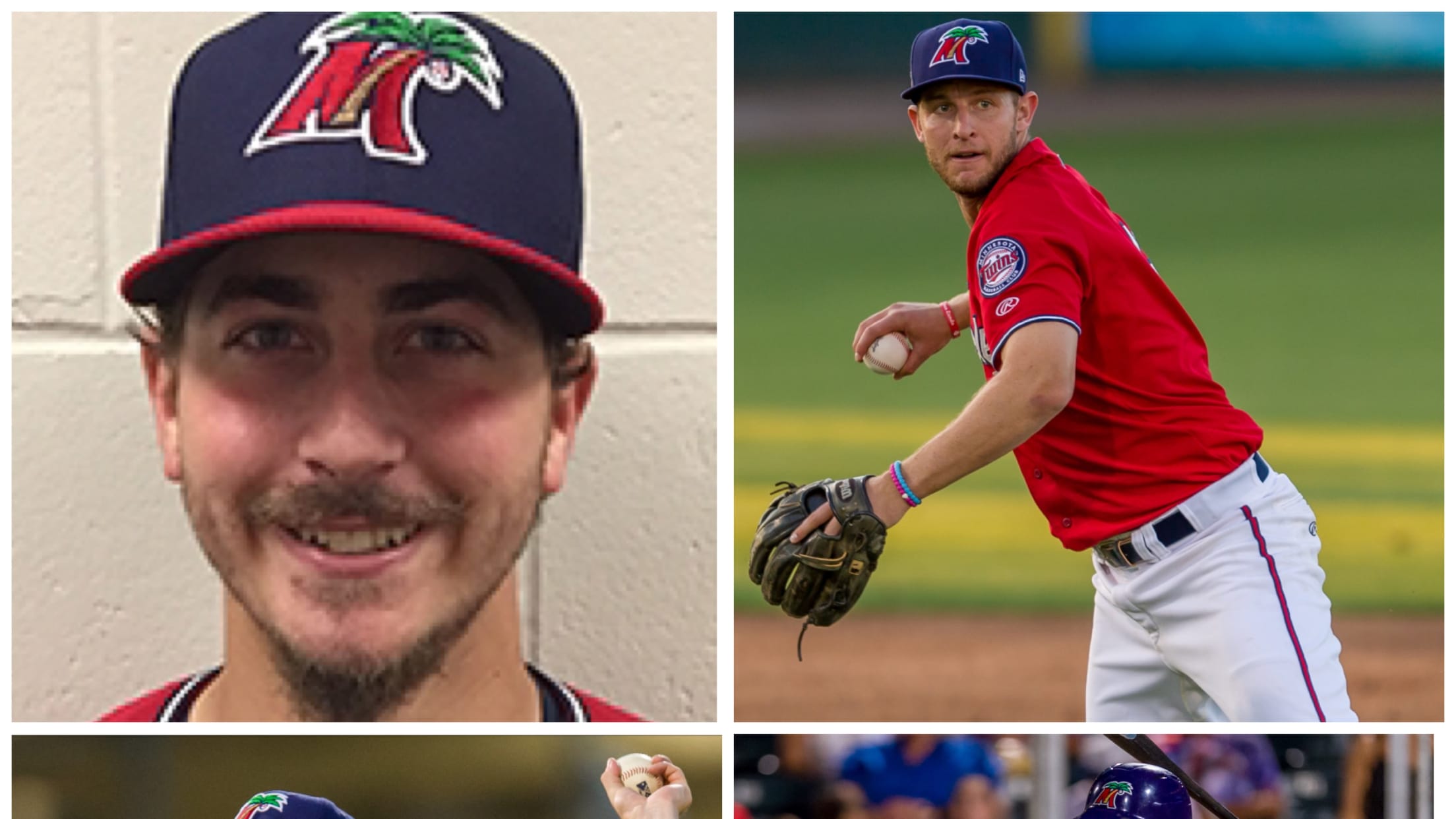 FORT MYERS, Fla. (August 30, 2017) - The Minnesota Twins have named three members of the active Fort Myers Miracle roster and one alum to their Arizona Fall League team. Chris Paul, Tom Hackimer, Tyler Jay and alum Lamonte Wade will all head to Arizona to compete for the Surprise Saguaros
Five in the Fifth Drops Magic Number to Four
Bullpen Shuts Door for Poppen's Win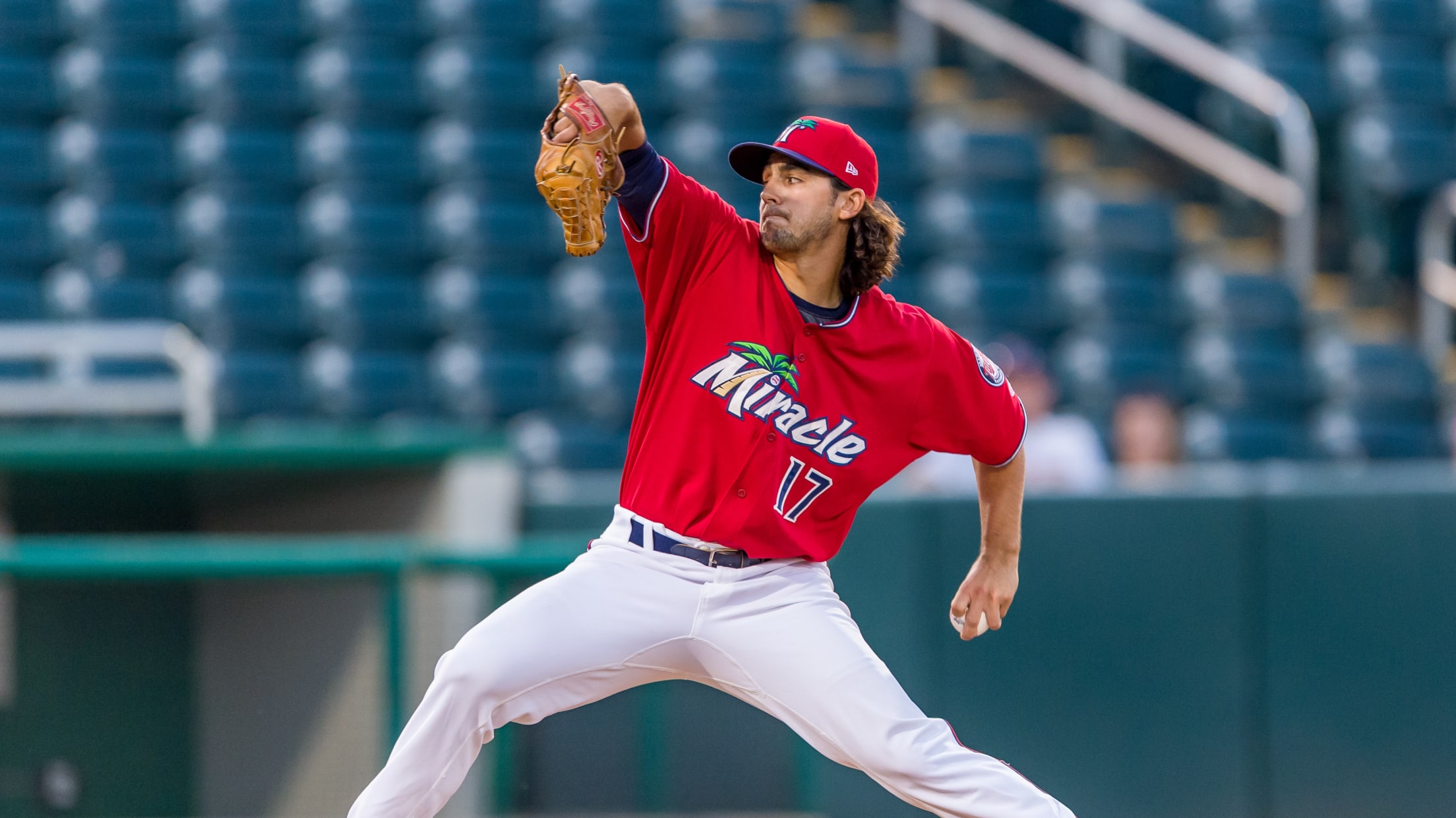 ST. LUCIE, Fla. (August 29, 2017) - The Fort Myers Miracle (40-22) scored all five of their runs in the fifth inning en route to a 5-3 win over the St. Lucie Mets (27-38) on Tuesday night. With their win and Charlotte's loss, the magic number to clinch the division stands
Hackimer Named FSL Pitcher of the Week for July 3-9
First Miracle Pitcher to Win the Award this Year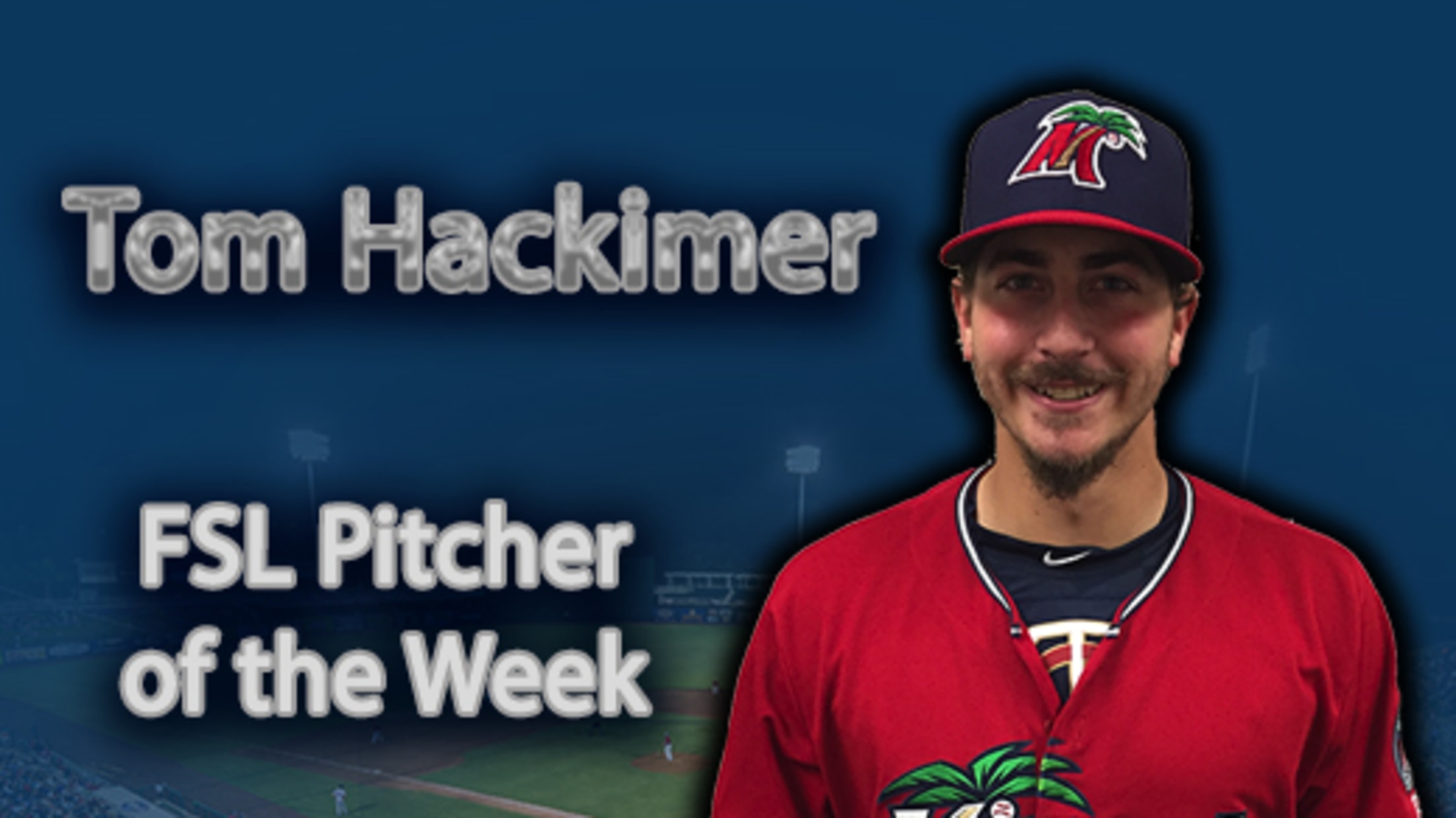 FORT MYERS, Fla. (July 10, 2017) - The Florida State League has named Fort Myers Miracle, Advanced-A affiliate of the Minnesota Twins, RHP Tom Hackimer the FSL Pitcher of the Week for the week of July 3-9.Hackimer appeared in four games during the week and recorded two wins and one save.
Shibuya shines among Pitchers of the Week
Dodgers prospect hurls 15 scoreless innings, including near no-no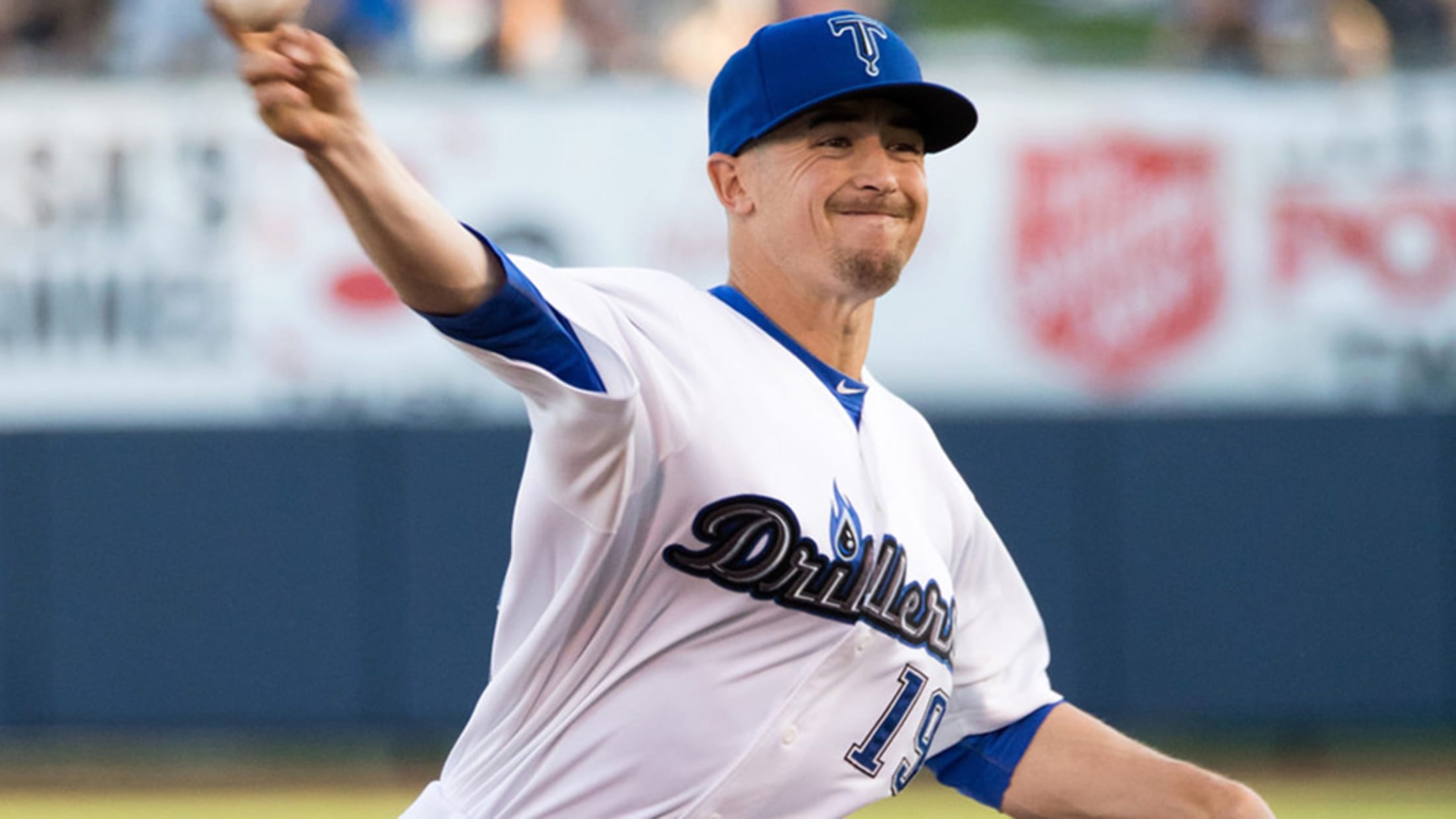 If a hurler comes within one strike of a no-hitter, he's sure to be on the short list for a Pitcher of the Week honor. If he follows up that gem with six more scoreless innings, well, the other contenders will very likely have to wait their turn.That was the
English Provides the Power as Miracle Win Fifth Straight
Look for Series Sweep Monday Against Palm Beach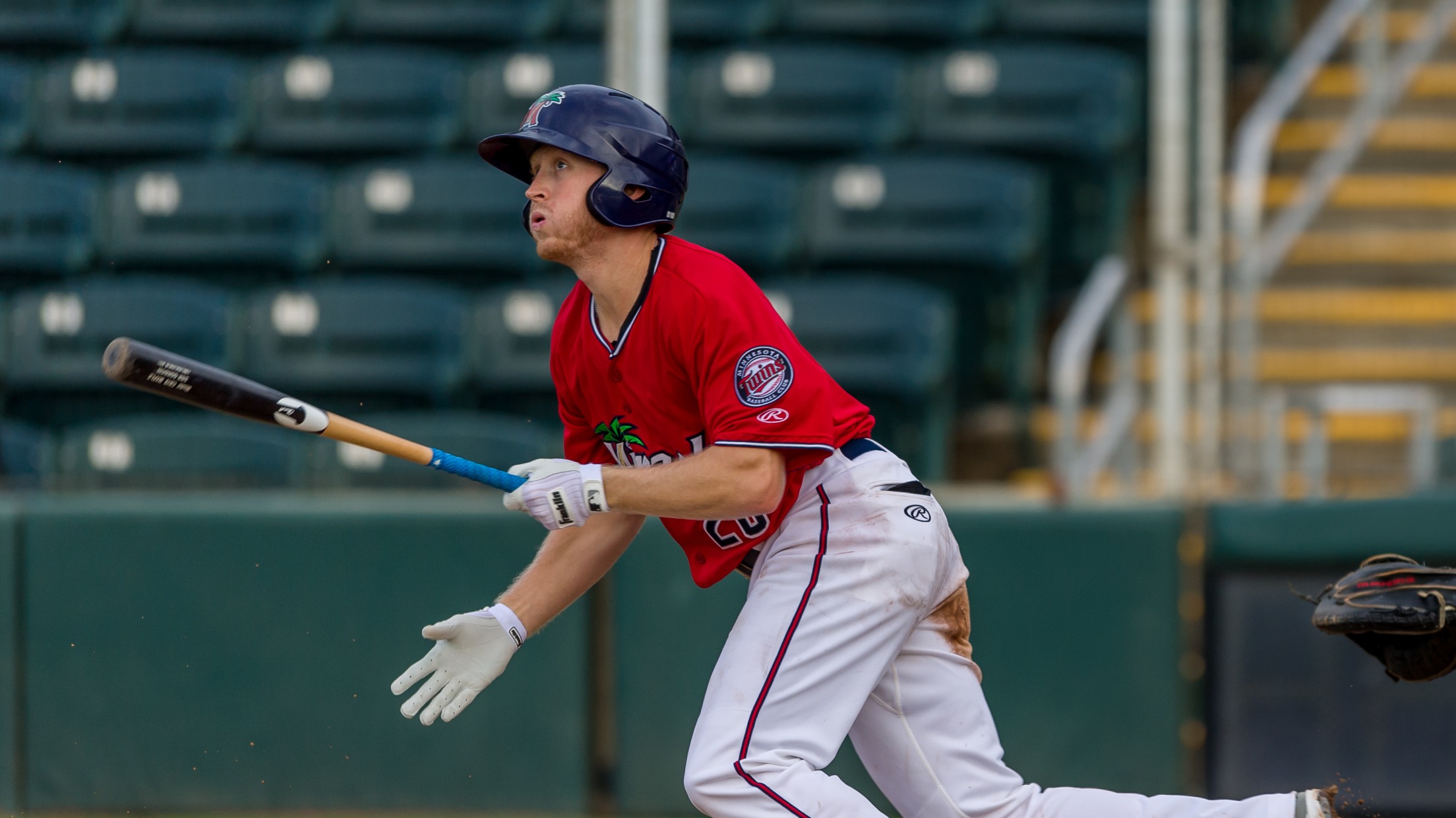 FORT MYERS, Fla. (July 9, 2017) - Tanner English blasted two solo home runs to lead the Fort Myers Miracle (12-4) to a 4-2 win over Palm Beach Cardinals (9-7) on Sunday evening, their fifth straight victory.RHP Cody Stashak and RHP Junior Fernandez went back-and-forth in a pitchers' duel early on.
New Crew Aid Thorpe in First Win of Second Half
Davis Provides Game-Tying Hit and Winning Run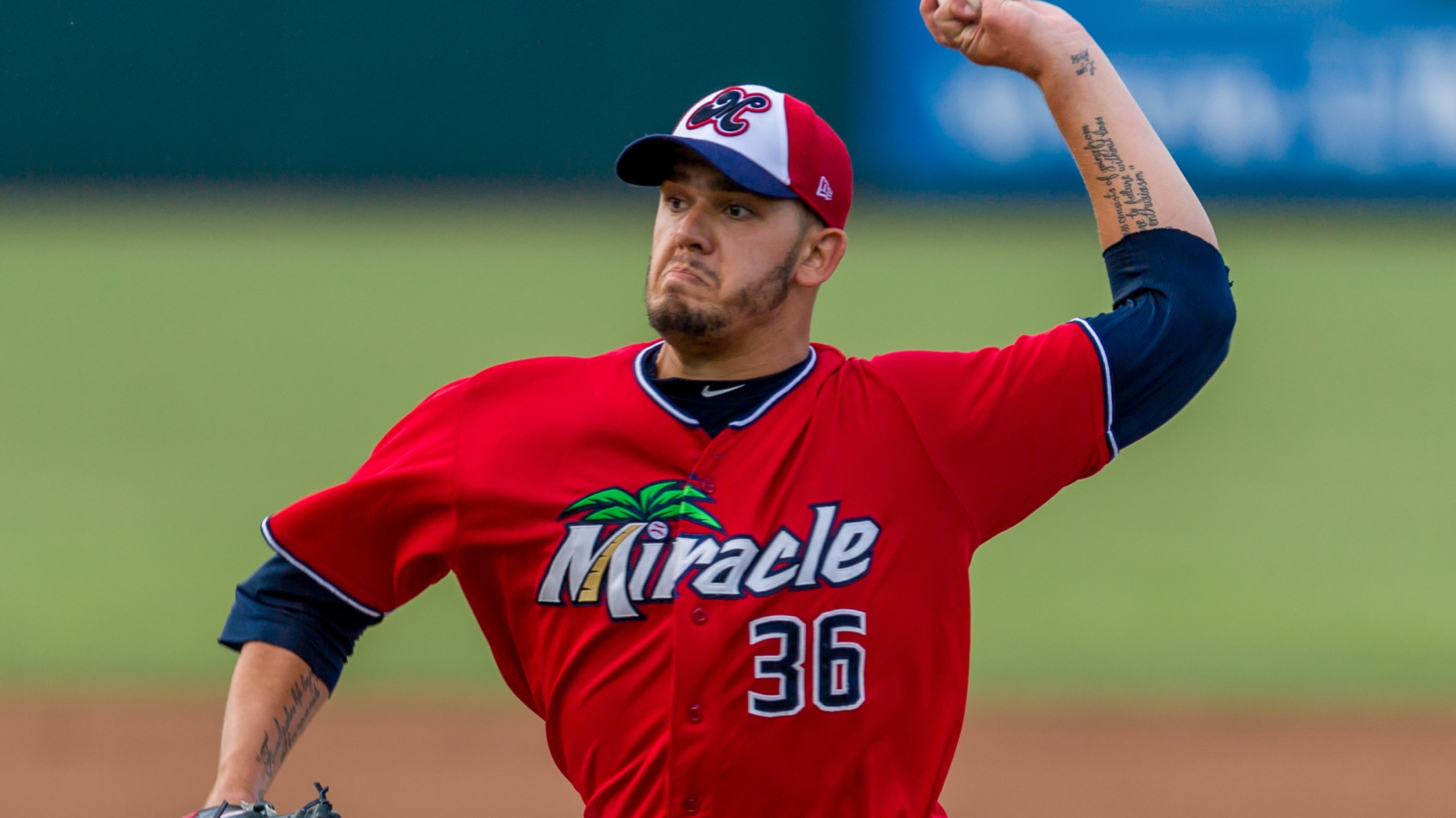 KISSIMMEE, Fla. (June 23, 2017) - LHP Lewis Thorpe (W, 1-2) picked up his first win of the season by tossing five innings of one-run ball in a 2-1 win for the Fort Myers Miracle (1-1) over the Florida Fire Frogs (1-1).Thorpe allowed his run in the bottom of the first
Tyler Wells activated from 7-day Disabled List
Cedar Rapids, IA - The Cedar Rapids Kernels and Minnesota Twins announce that RHP Tyler Wells has been activated from the 7-day Disabled List and RHP Tom Hackimer has been promoted to Fort Myers. Brad Steil, Director of Minor League Operations for the Twins, announced the move.Wells went on the
Kernels Defeat Cougars, 5-2, in 10 Innings
Cedar Rapids survives extra-inning tilt, still sits in first place
GENEVA, ILL. - Cedar Rapids Kernels scored three runs in the 10th inning Sunday at Northwestern Medicine Field and grabbed a 5-2 victory against the Kane County Cougars to stay in first place in the Western Division. Aaron Whitefield went 3-for-3 and drove in the game-tying and go-ahead runs, and
Del Rosario Tames Timber Rattlers for 4-2 Win
Verona, Wisconsin native Ben Rortvedt drives in go-ahead run
GRAND CHUTE, WIS. - Right-hander Eduardo Del Rosario tossed a career-high eight innings Saturday and earned a quality start and a victory in a 4-2 Cedar Rapids Kernels triumph against the Wisconsin Timber Rattlers at Neuroscience Group Field at Fox Cities Stadium. The Kernels (25-17) grabbed a 2-1 series lead
Kernels Split Doubleheader Against Chiefs
Cedar Rapids wins nightcap after Peoria claims opener
CEDAR RAPIDS, IOWA - Max Cordy, Colton Davis, and Tom Hackimer combined for a 2-0 Cedar Rapids Kernels shutout Monday against the Peoria Chiefs in game two of a doubleheader split at Perfect Game Field at Veterans Memorial Stadium. The Chiefs won the doubleheader opener, 12-8, to begin a four-game,
Davis Lifts Kernels to 4-3 Walk-Off Win
Tom Hackimer earns victory to even series with Kane County, 1-1
Kernels Win 5-0 Combined Shutout in Peoria
Cedar Rapids breaks up pitchers' duel for second win of road trip