Bulls' Haley Hammers Sounds 6-3
1B Jim Haley slams two homers, C Ford Proctor clubs 3 hits in victory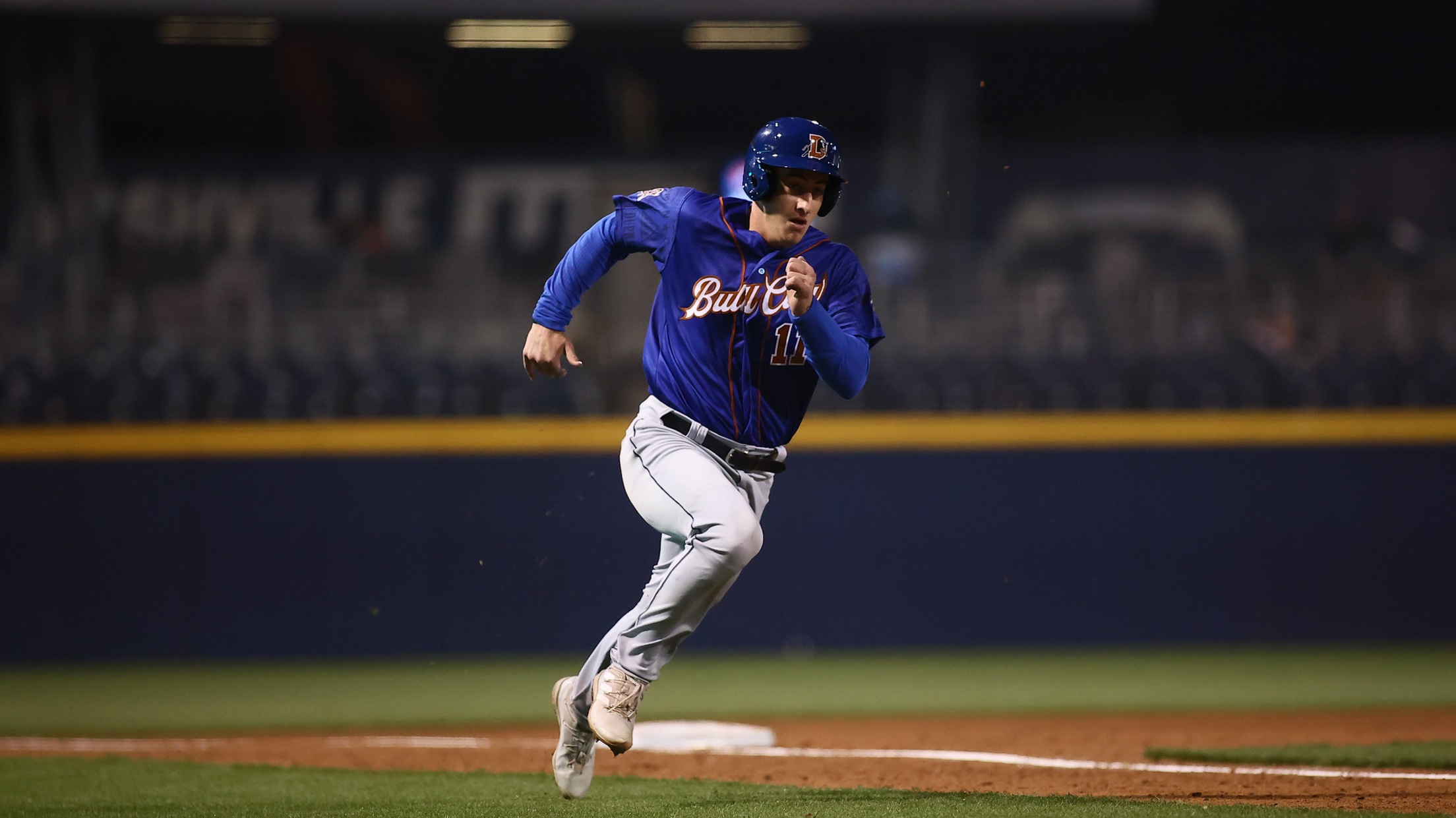 Bulls first baseman Jim Haley crushed two home runs and catcher Ford Proctor smashed three hits, while southpaw Colin Poche fired a scoreless inning in his first outing in over two years in Durham's 6-3 win over the Nashville Sounds on Thursday night at First Horizon Park. Haley's started the
Wahoos Walk Off Biscuits, 5-4
Proctor adds three-run, opposite-field home run for Montgomery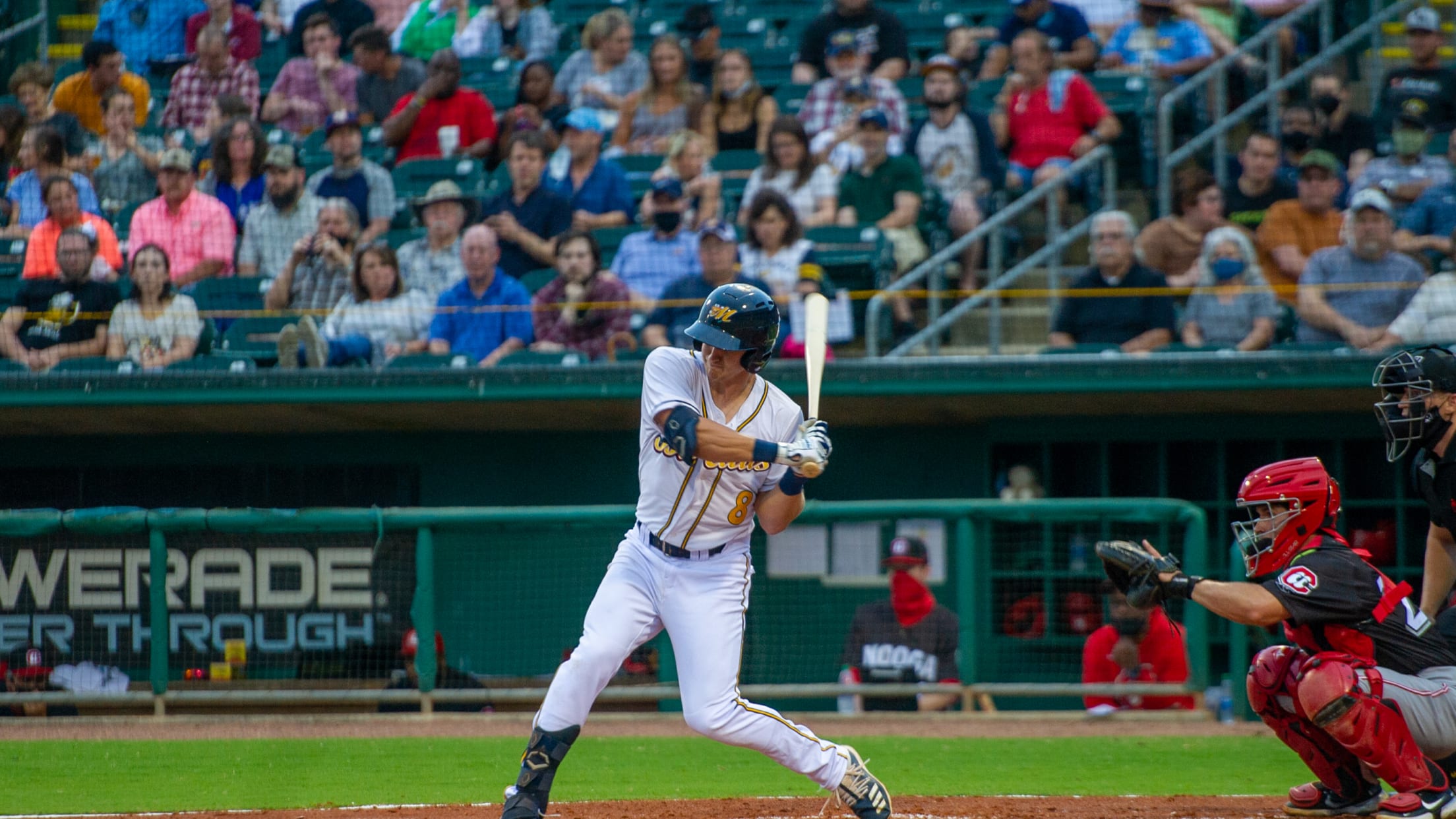 PENSACOLA, Flo. – Nick Fortes' two-run walk-off home run in the bottom of the ninth crushed Biscuits'(16-20) hearts in a dramatic 5-4 win for the Pensacola Blue Wahoos (22-15) on Tuesday night at Blue Wahoos Stadium. Faustino Carrera was making his third start of the season for the Biscuits, and
Hot Rods Claim Second-Half Eastern Division Title with 5-4 Win
BG will return home on Thursday for second game of best-of-three quarter final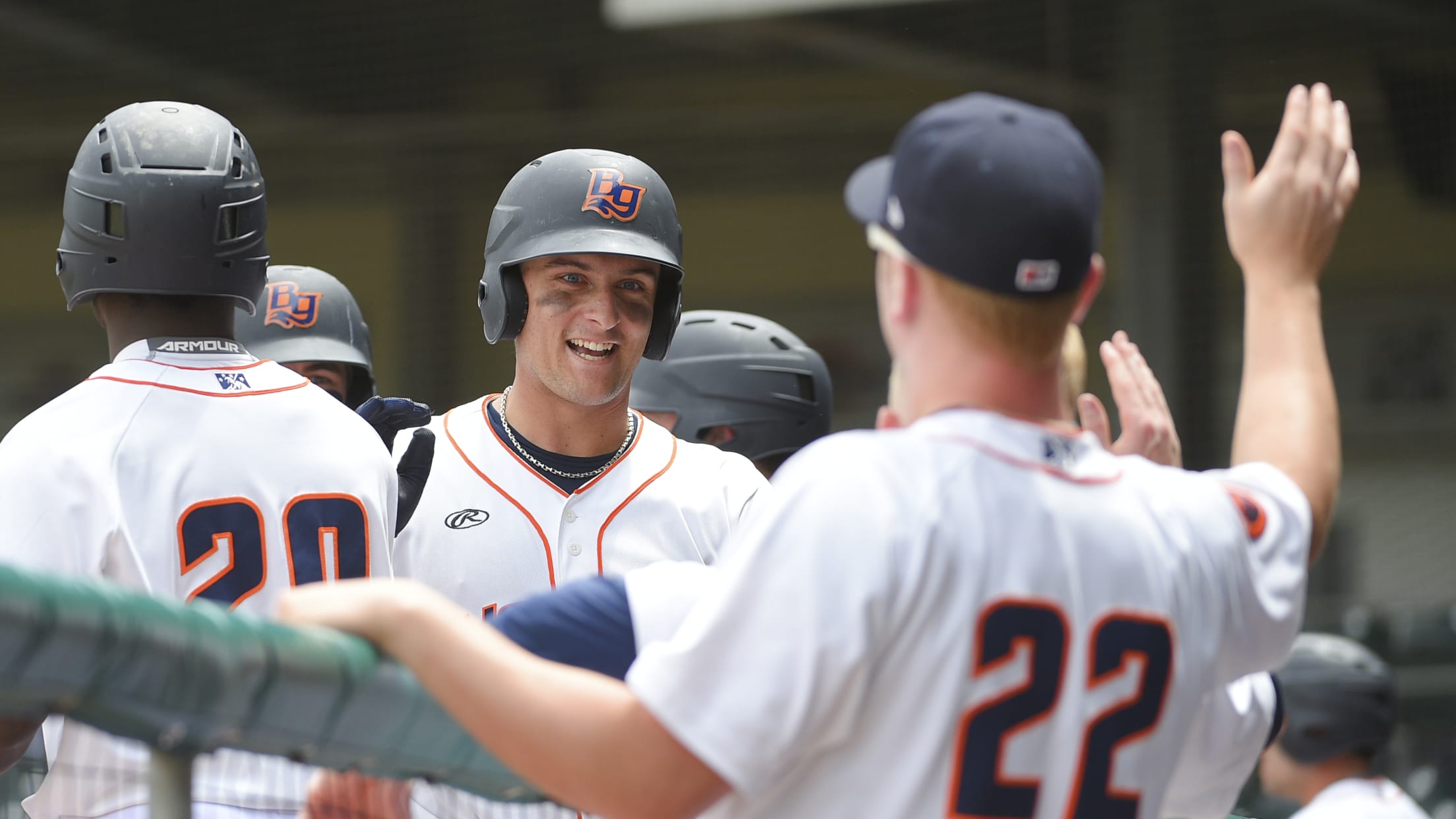 South Bend, IN- The Bowling Green Hot Rods claimed a second-half Eastern Division Title in a 5-4 victory over the South Bend Cubs on Saturday in one of the strangest games of the season for the Hot Rods. Bowling Green is 81-56 overall with a 42-25 record in the second
Bootleggers Quiet Captains in 3-1 Victory
Bowling Green evens series with Lake County in penultimate regular-season home game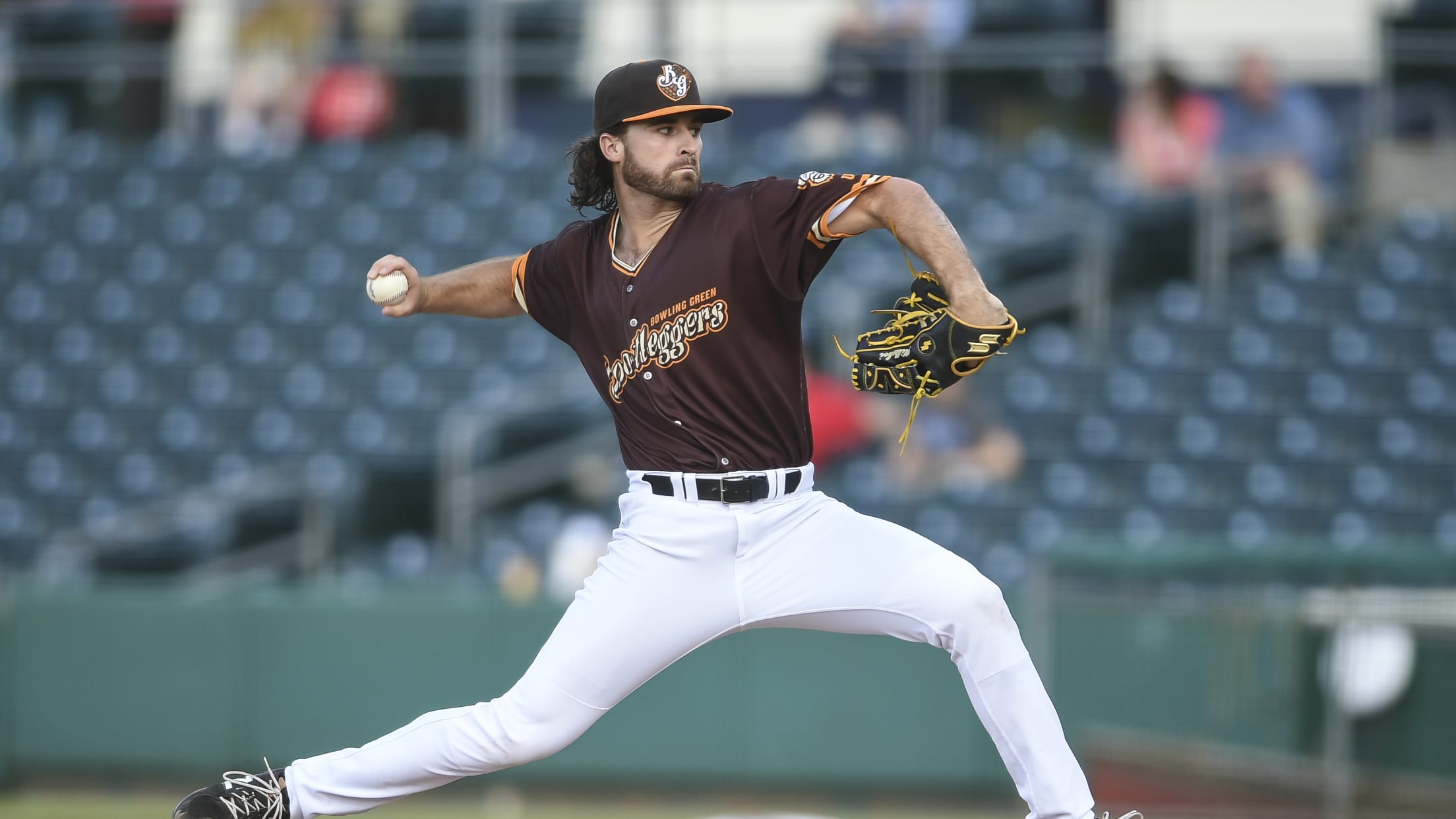 Miller Hogan earned his sixth-consecutive win as the Bowling Green Bootleggers defeated the Lake County Captains 3-1 on Thursday night at Bowling Green Ballpark. Bowling Green improved to 79-56, 40-25 in the second half, while also reducing their magic number to clinch the second-half division crown to two games, ahead
Hot Rods Hold Off Late TinCaps Rally in 6-5 Win
BG wins season series against Fort Wayne with Tuesday night victory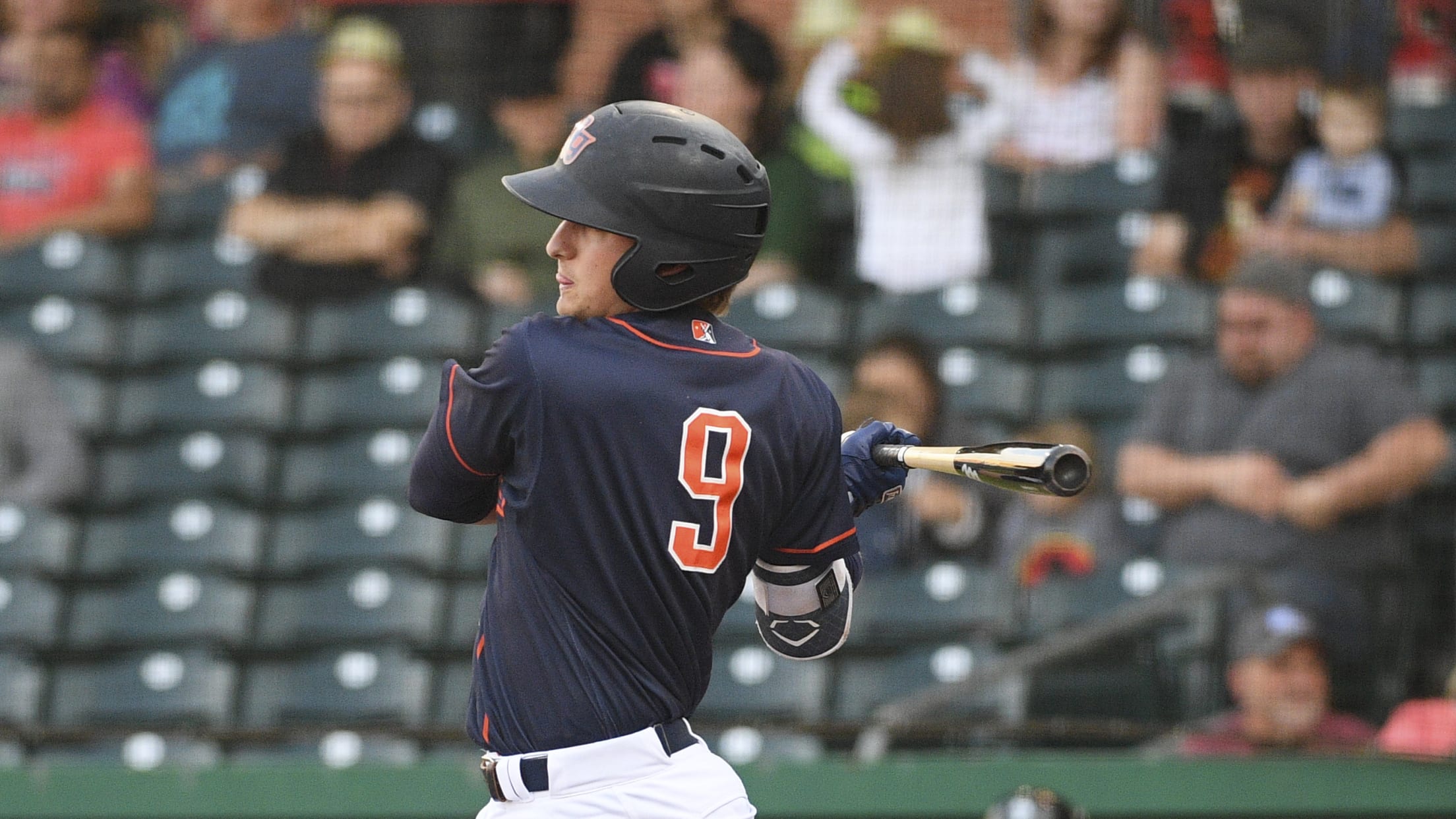 Fort Wayne, IN- Ford Proctor led the charge as the Bowling Green Hot Rods held on for a 6-5 Tuesday night win over the Fort Wayne TinCaps in the penultimate game of a four-game set at Parkview Field. The Hot Rods improve to 73-54 overall and 34-23 in the second
Proctor Homers, Hogan Deals as Bootleggers Beat Dragons 5-1
Bowling Green evens series with Dayton with Thursday-night victory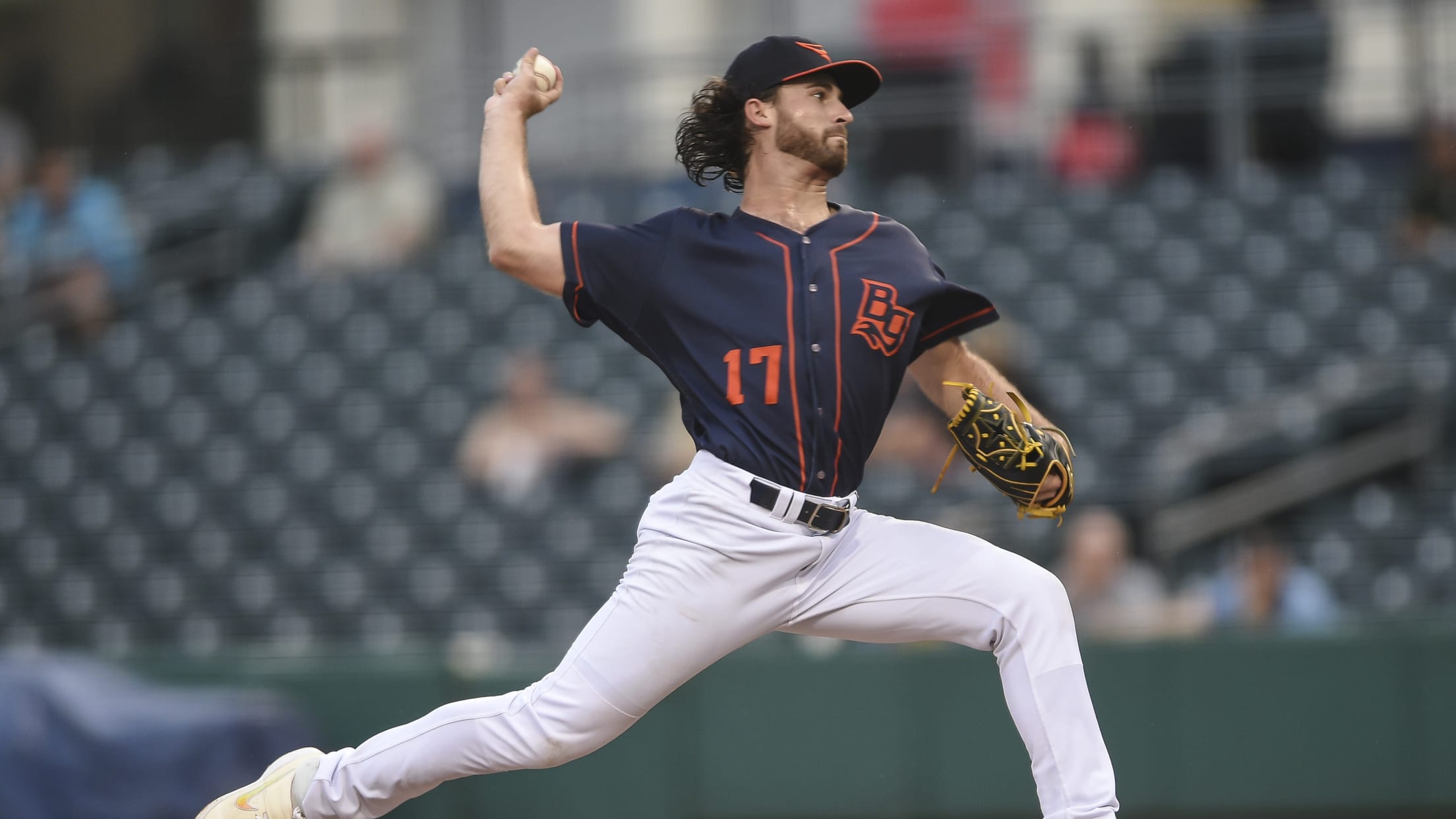 Miller Hogan threw 7.0 innings of one-run ball and Ford Proctor launched a two-run homer to lead the Bowling Green Bootleggers to a 5-1 victory over the Dayton Dragons. Bowling Green improves to 70-52, 31-21 in the second half, ahead of the series finale on Friday night, which will feature
Ninth Inning Run Lifts Hot Rods to 4-3 Win Over Loons
Proctor and Whalen both homer in third-straight win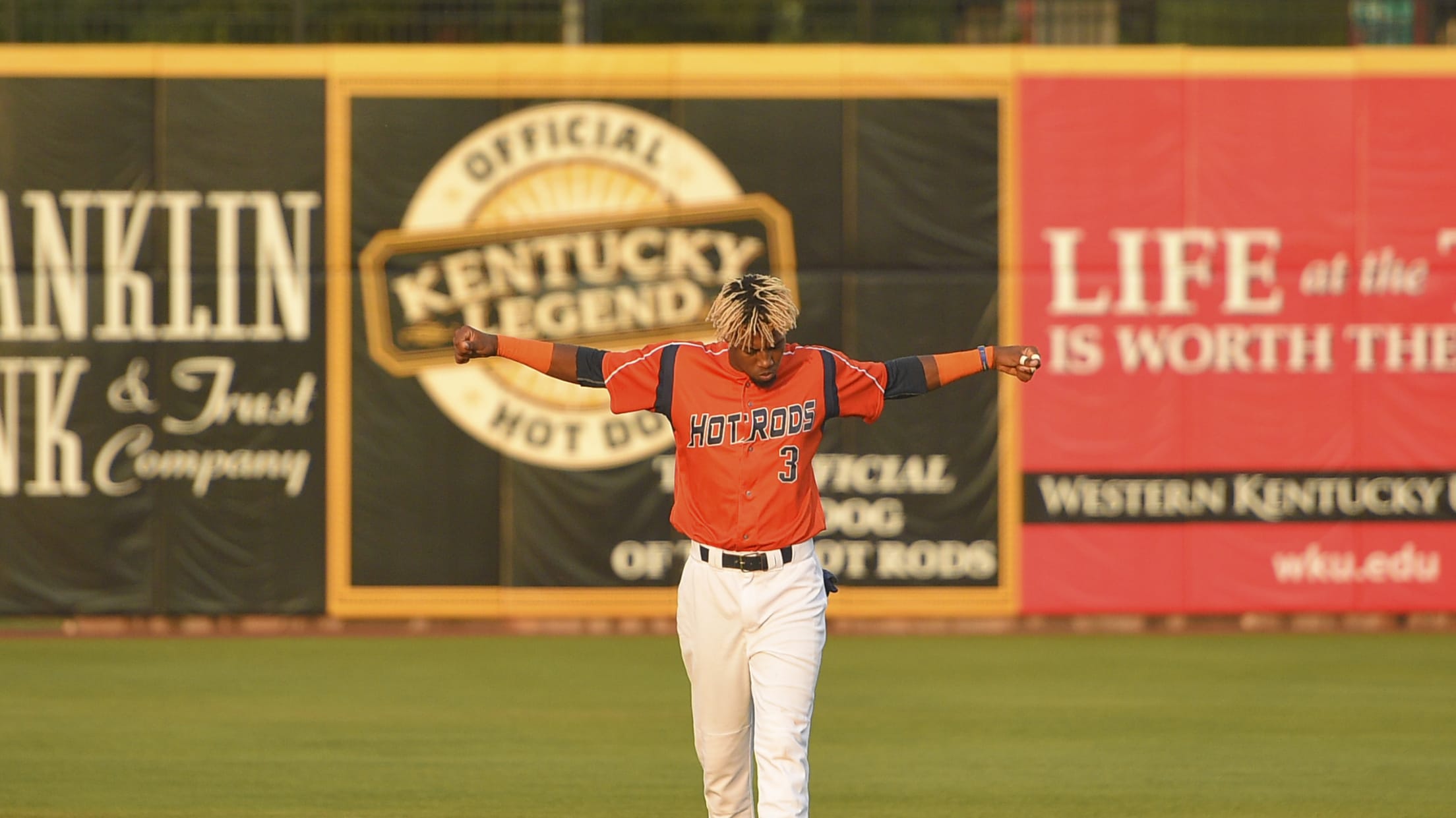 Midland, MI- The Hot Rods scored a go-ahead run in the ninth in a 4-3 victory on Saturday night, tying the Great Lakes Loons for first place in the Eastern Division second-half standings. Bowling Green improves to 68-50 overall and 29-19 in the second half ahead of Sunday's 1:05 PM
Witherspoon Homers in 3-1 Series-Opening Loss
Baz's quality start not enough in loss to West Michigan
Comstock Park, MI- Grant Witherspoon hit an early homer but the Bowling Green Hot Rods dropped the first game of a three-game series to the West Michigan Whitecaps, 3-1, on Wednesday night at Fifth Third Ballpark in Comstock Park, Michigan. The Hot Rods are 65-50 overall and 26-19 in the
Hot Rods Take Second-Straight Walk Off Loss in 3-2 Setback
Baz holds Dayton to three hits in third-consecutive loss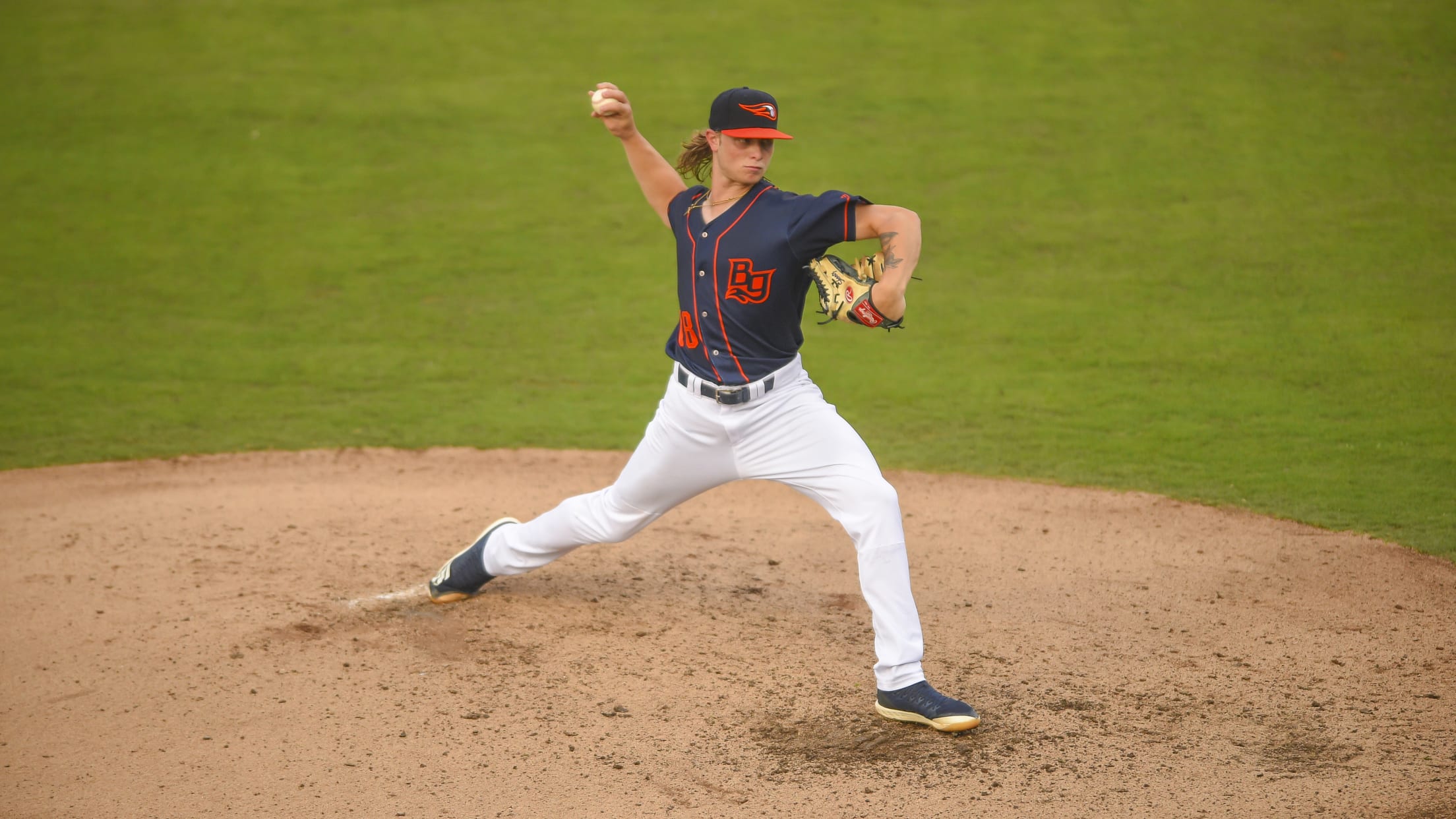 Dayton, OH- The Dayton Dragons walked-off the Bowling Green Hot Rods for the second-straight night with a 3-2 victory, ensuring the Hot Rods would also lose their second consecutive series. Bowling Green falls to 62-47 overall and 23-16 in the second half ahead of Friday's series finale which carries a
Alvarez Has Three Hits in Walk-Off Loss on Wednesday
Late rally isn't enough in 6-5 loss to Dayton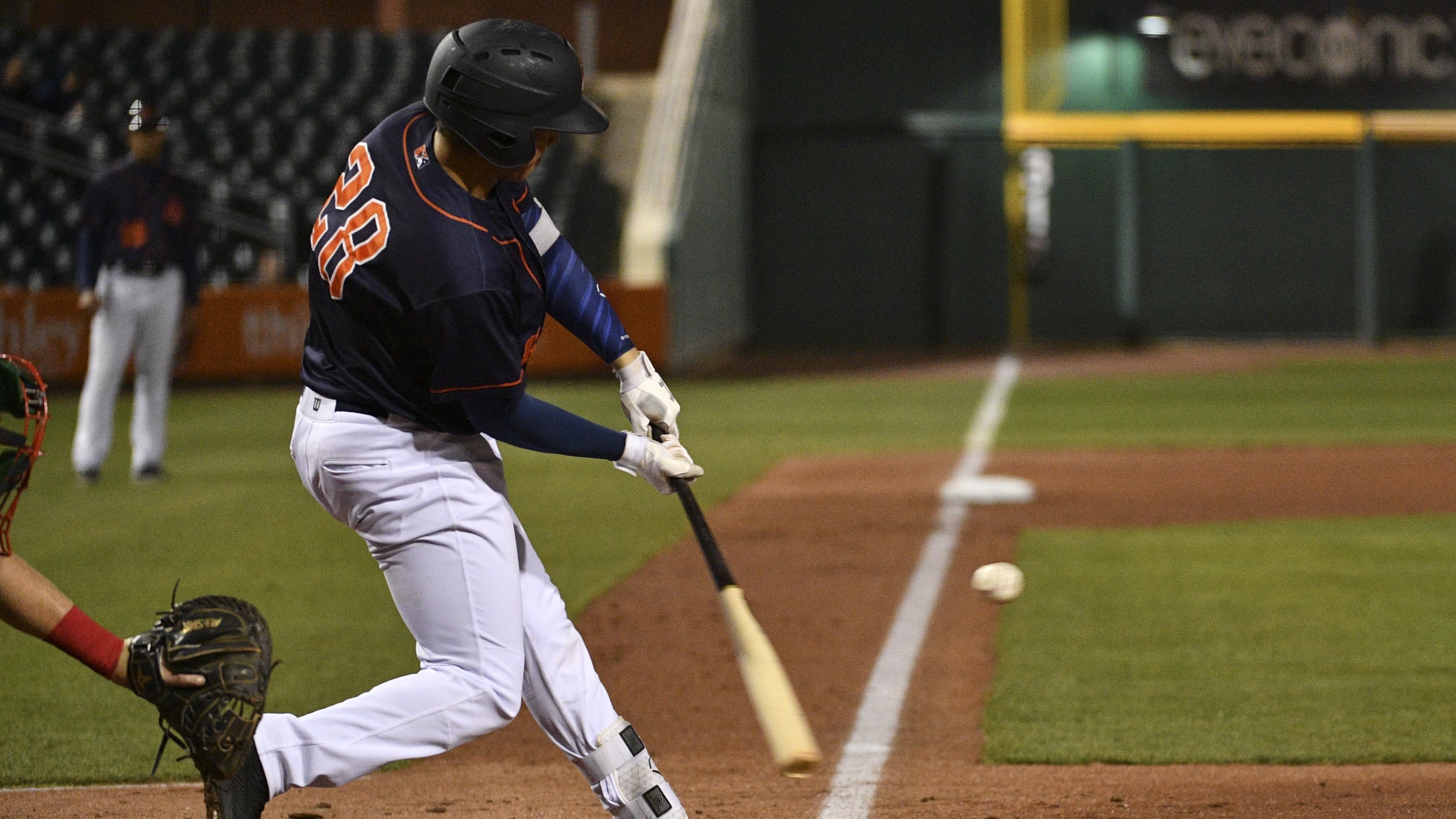 Dayton, OH- Roberto Alvarez had three hits and Jordan Qsar homered, driving in three RBIs but the Bowling Green Hot Rods lost to the Dayton Dragons in walk-off fashion on Wednesday night, 6-5, at Fifth Third Field in Dayton, OH. The Hot Rods fall to 23-15 in the second half
Hot Rods Fall 6-1 in Series Opener to Dragons
Proctor extends hit streak to five games in loss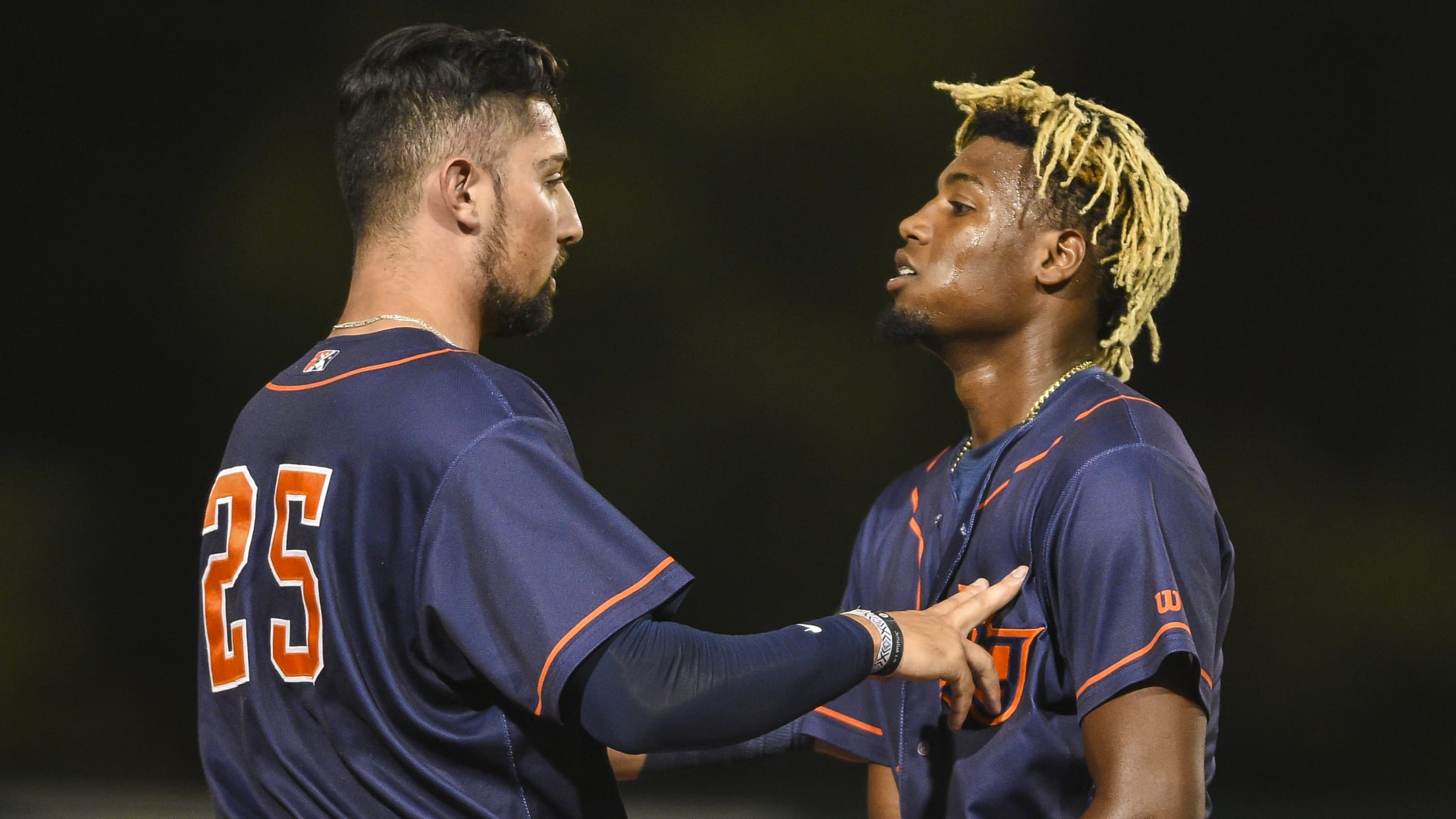 Dayton, OH- The Hot Rods were held to one run on five hits in a 6-1 loss to the Dayton Dragons at Fifth Third Field in Dayton Ohio on Tuesday night to open a four-game set. The Hot Rods fall to 23-14 in the second half and 62-45 overall with
River Bandits Edge Hot Rods 4-3 with Walk-Off Homer
Hollis and Proctor each have two hits in loss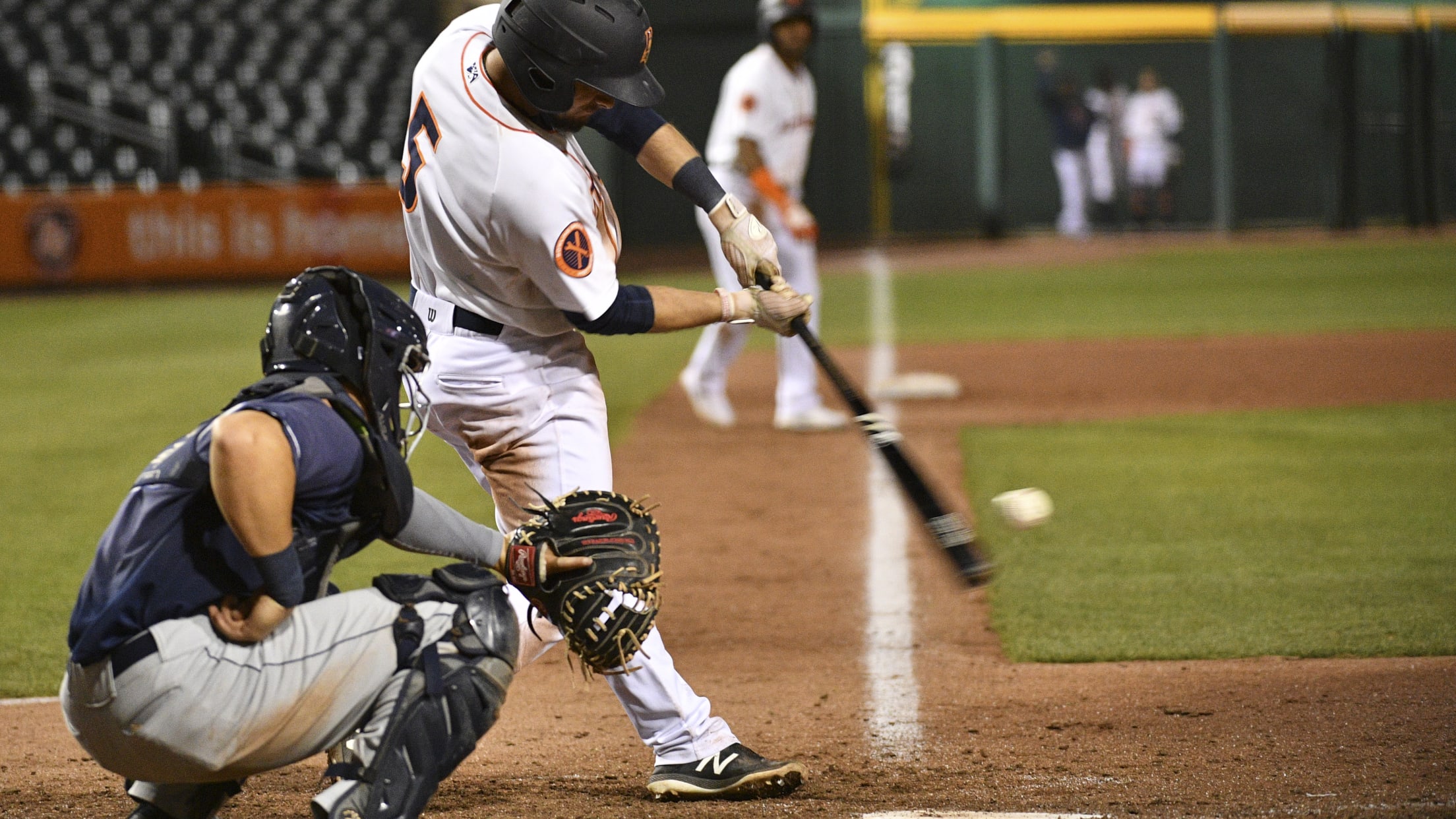 Davenport, IA- Connor Hollis had two doubles and scored two runs but the Bowling Green Hot Rods suffered a setback on a walk-off, ninth inning home run in a 4-3 loss to the Quad Cities River Bandits on Sunday evening at Modern Woodmen Park. The Hot Rods fall to 58-41
Hot Rods Fall in 6-5 Walk-Off Loss to Cougars on Wednesday
Bowling Green blows ninth-inning lead in series opener to Kane County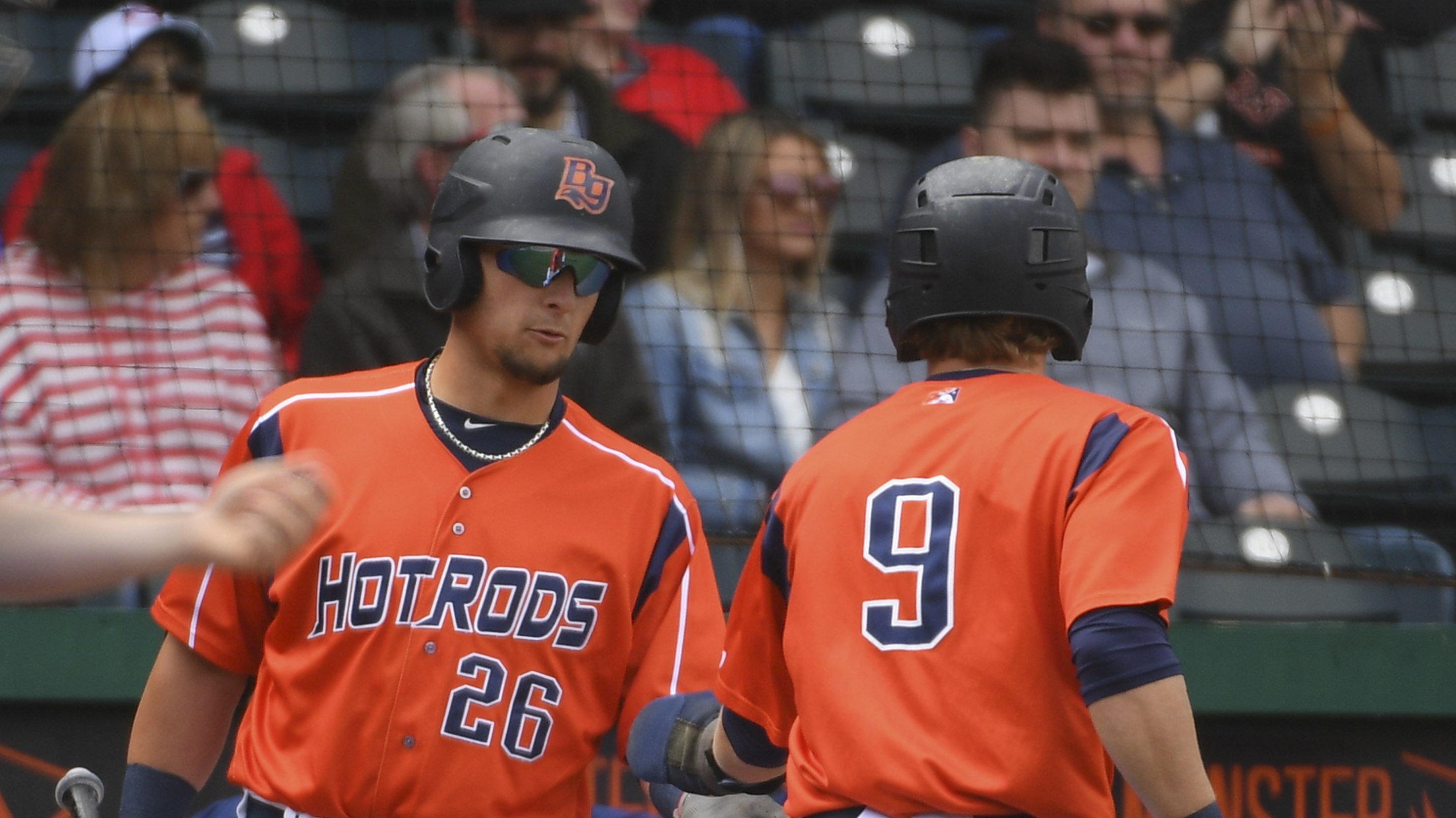 Geneva, IL- Chris Betts homered and Ford Proctor had a three-hit night, but the Bowling Green Hot Rods couldn't hold off a ninth-inning rally by the Kane County Cougars in a 6-5 walk-off loss on Wednesday night at Northwestern Medicine Field. The Hot Rods are 56-39 overall and 17-8 in
Hot Rods Sweep Timber Rattlers With 8-4 Win
Bowling Green earns series sweep to cap off season-long 11-game homestand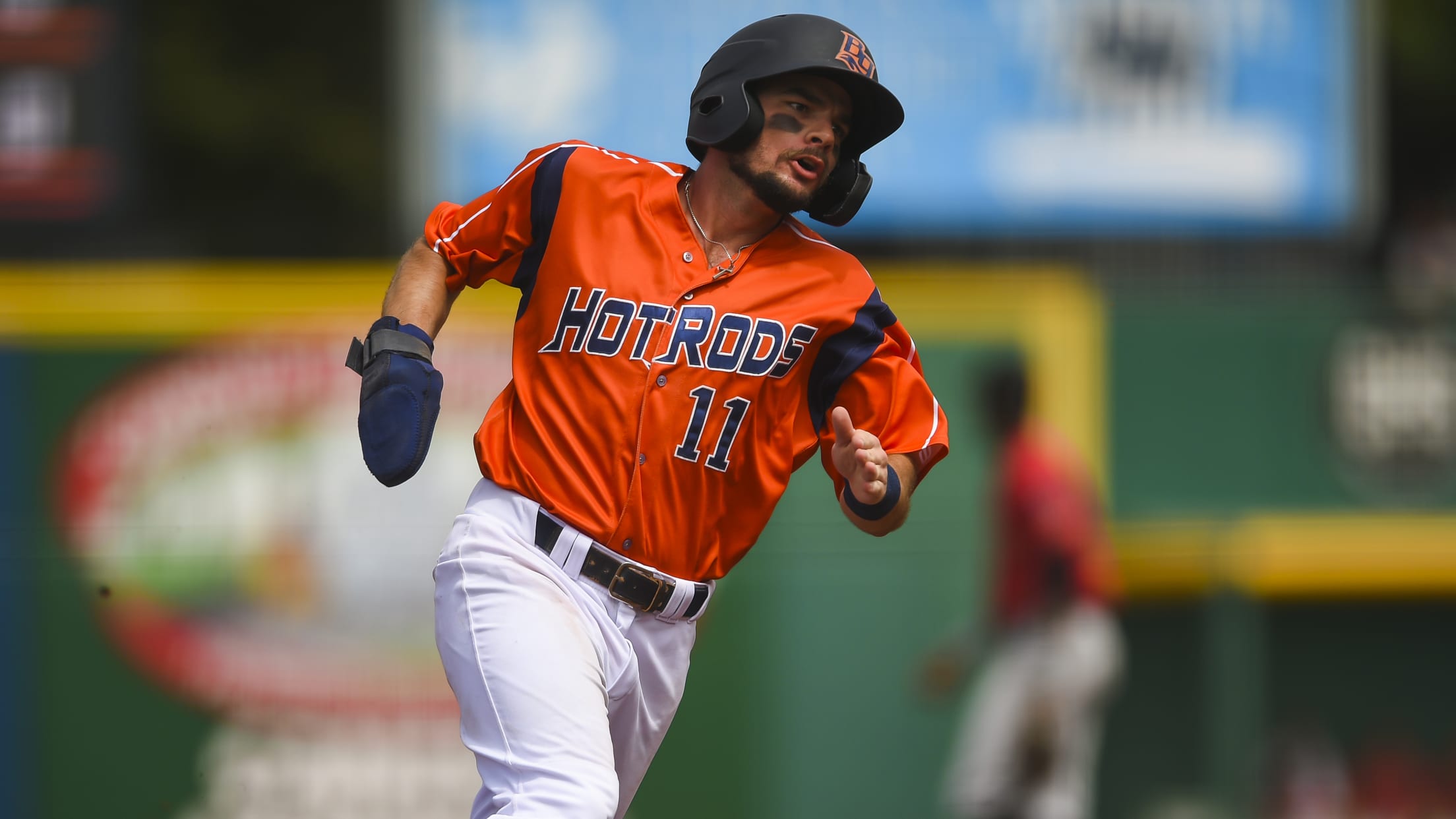 The Bowling Green Hot Rods finished off an 11-game homestand in style, sweeping the Wisconsin Timber Rattlers with an 8-4 victory on Monday afternoon at Bowling Green Ballpark. The Hot Rods improved to 56-38, 17-7 in the second half, ahead of Tuesday's off-day and subsequent trip to Kane County, which
Hot Rods Fall 5-4 and Suffer Sweep to Snappers
Bowling Green coughs up eighth-inning lead as Beloit takes all three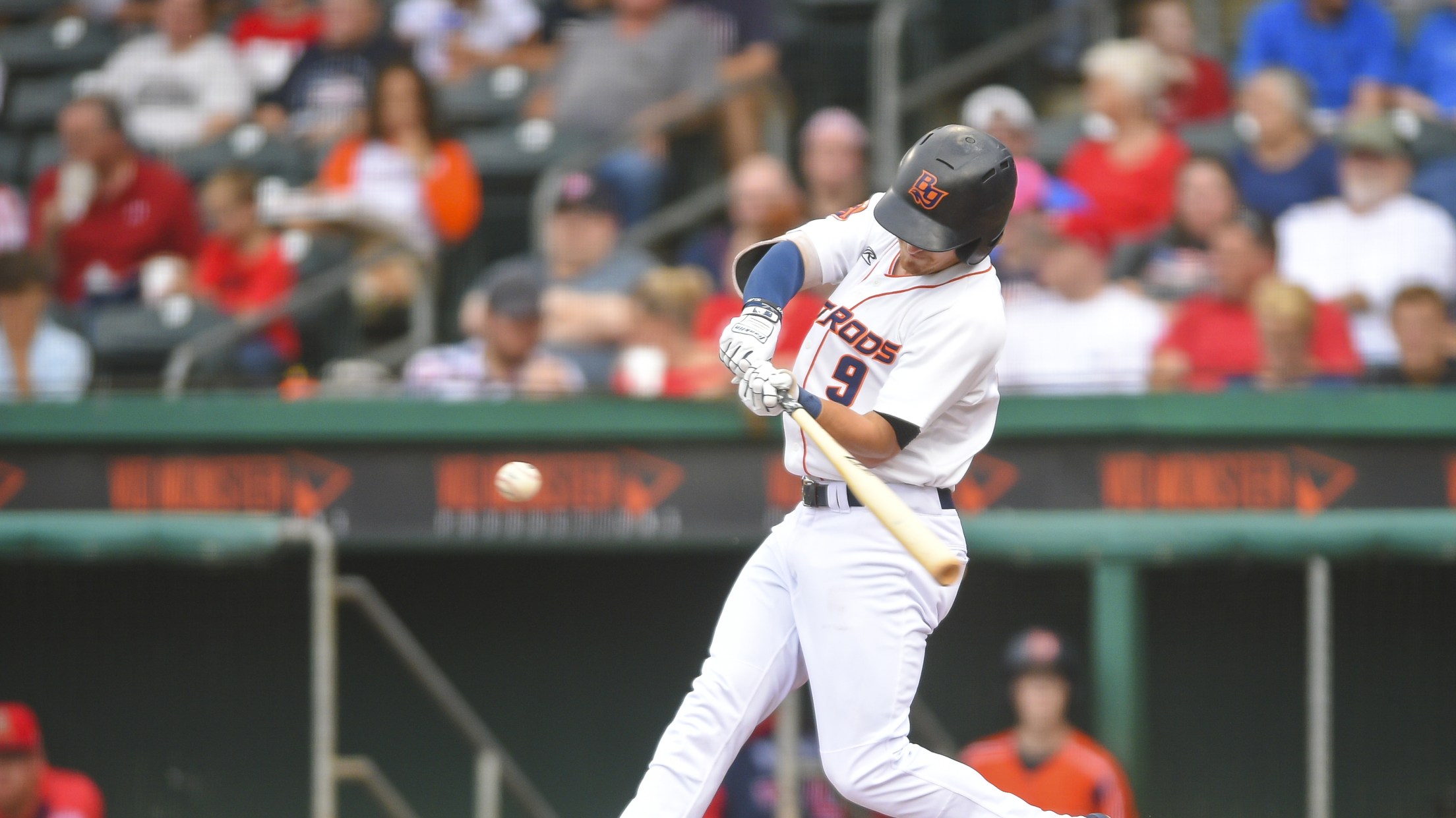 The Bowling Green Hot Rods carried a two-run lead into the eighth inning, but the Beloit Snappers rallied to win 5-4, sending the Hot Rods to a sweep in front of a sell-out crowd of 4,693 at Bowling Green Ballpark. The Hot Rods fell to 53-38, 14-7 in the second
Strong Outing Lifts Hot Rods to 3-0 Shut Out Win
Bowling Green extends win streak to six games with shutout victory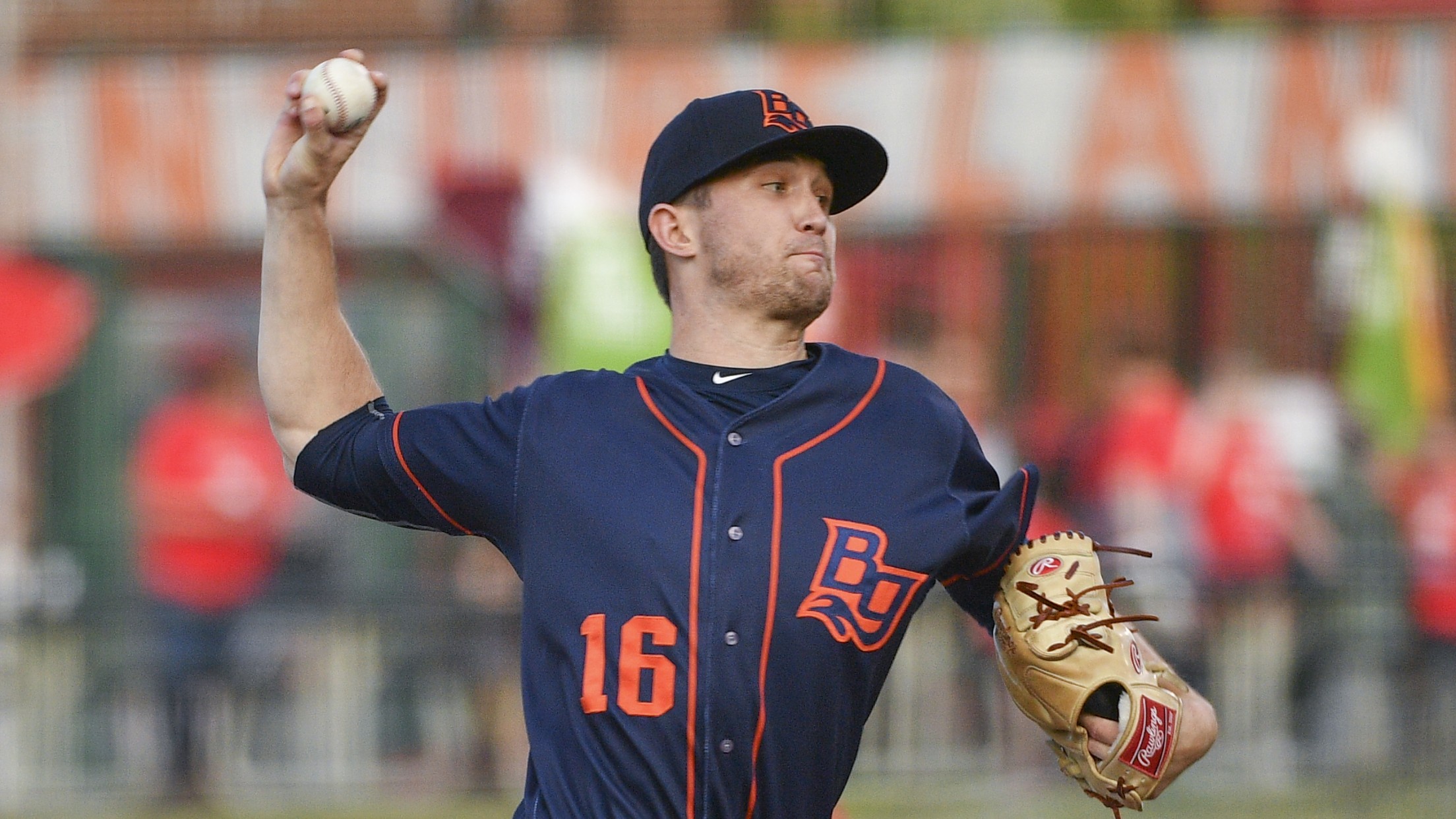 Lansing, MI- Alan Strong spun seven scoreless innings as the Bowling Green Hot Rods defeated the Lansing Lugnuts 3-0 to secure a series win on Sunday at Cooley Law School Stadium. Bowling Green improves to 8-2 in the second half and 47-33 overall with the series finale set for Monday
Hot Rods Walk-Off 4-3 in 10 innings; Second Game Suspended
BG wins completion of suspended game, second game rained out after one inning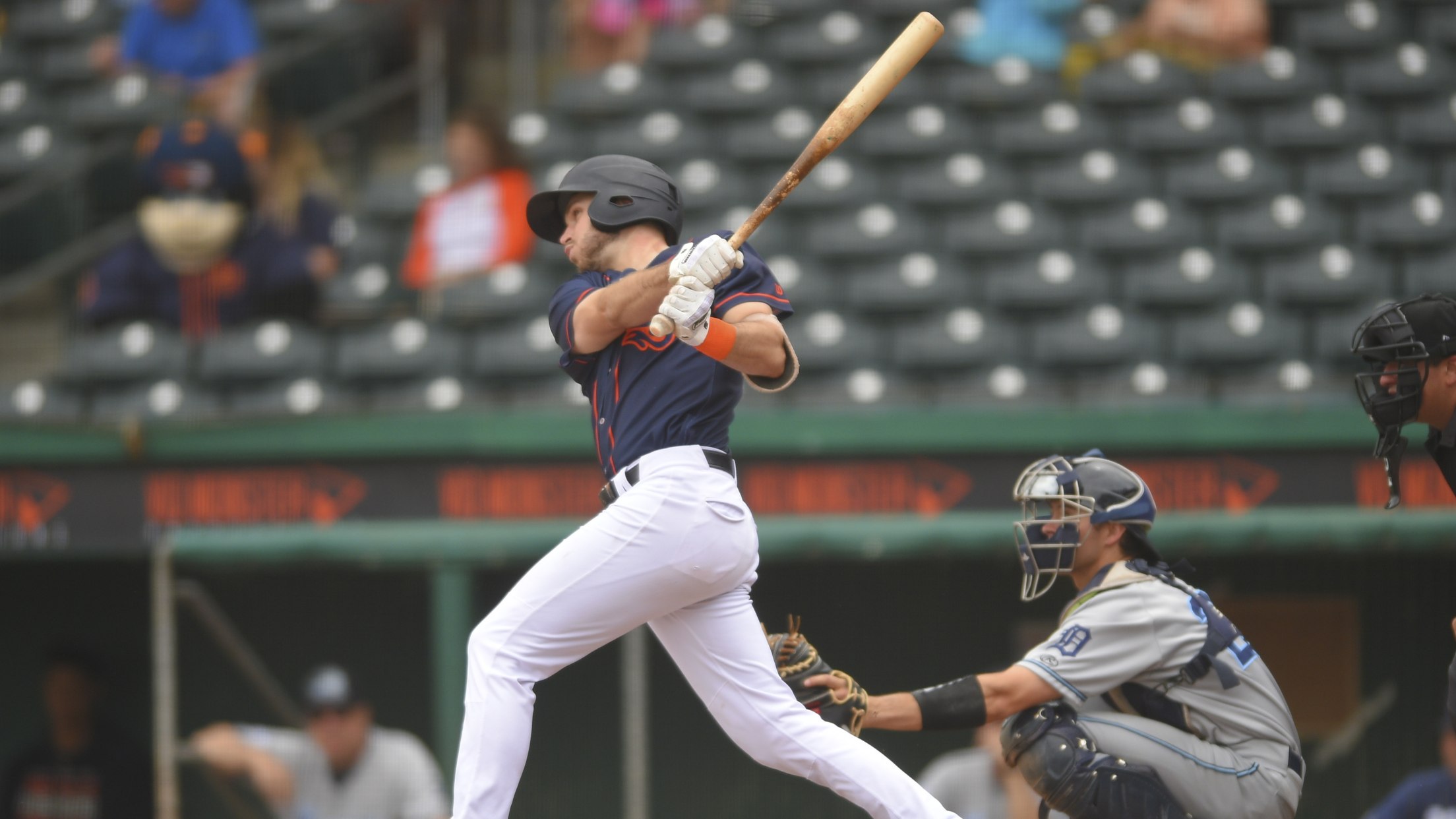 A sacrifice fly from Seaver Whalen earned the Bowling Green Hot Rods a walk-off, 4-3 victory in 10 innings in the completion of a suspended game from Wednesday. Thursday's regularly-scheduled game was suspended after one complete inning with Bowling Green leading 1-0. Bowling Green moved to 43-33 ahead of Friday,
Liberatore K's Seven Cubs in 1-0 Loss on Friday
Hot Rods held to four hits in shutout loss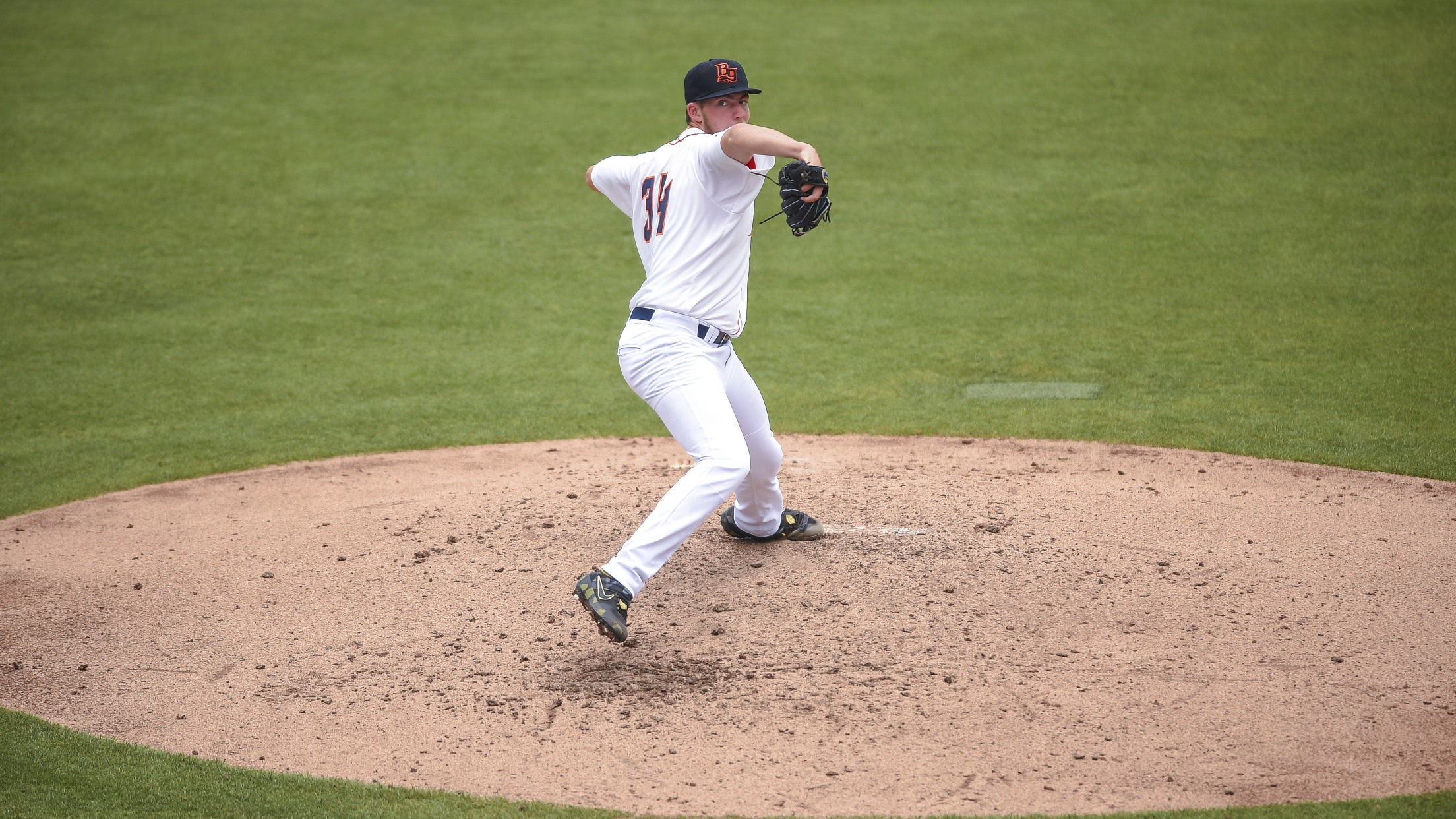 South Bend, IN- Matthew Liberatore struck out seven South Bend Cubs in a 1-0 loss on Friday night at Four Winds Field in South Bend, IN. The Hot Rods fall to 1-1 in the second half and 40-32 overall with the third game of the four-game series set for Saturday
Hot Rods Fall 2-1 in First-Half Finale to Lugnuts
BG held to three hits in game 70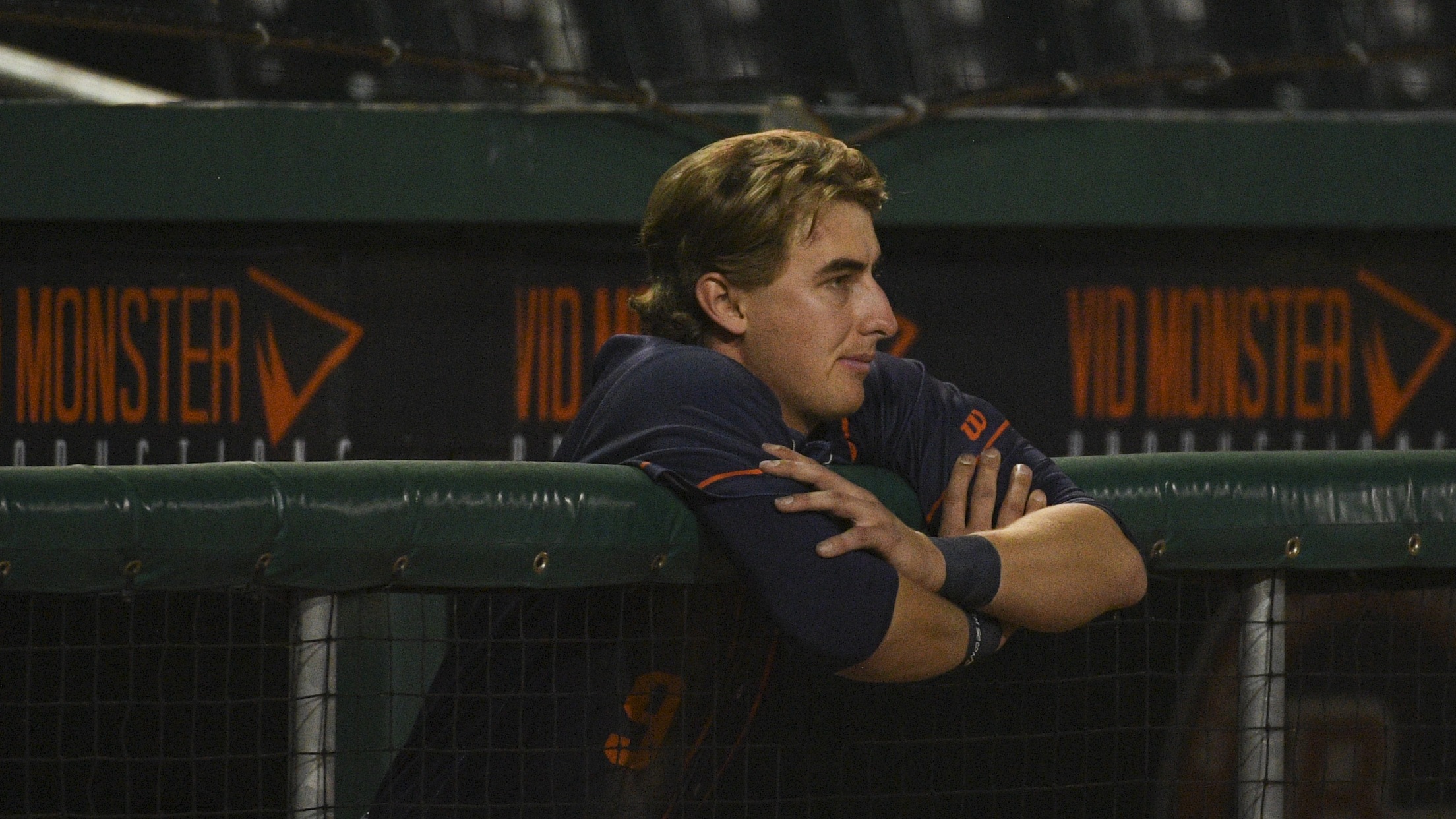 Lansing, MI- The Bowling Green Hot Rods were held to three hits in a 2-1 loss to the Lansing Lugnuts in the last game of the first-half at Cooley Law School Stadium on Sunday afternoon. The loss drops the Hot Rods to 39-31 in the first half ahead of a
Bootleggers Swept by Fort Wayne in 8-3 Loss
Bowling Green can't overcome seven-run hole as they drop third-straight to Fort Wayne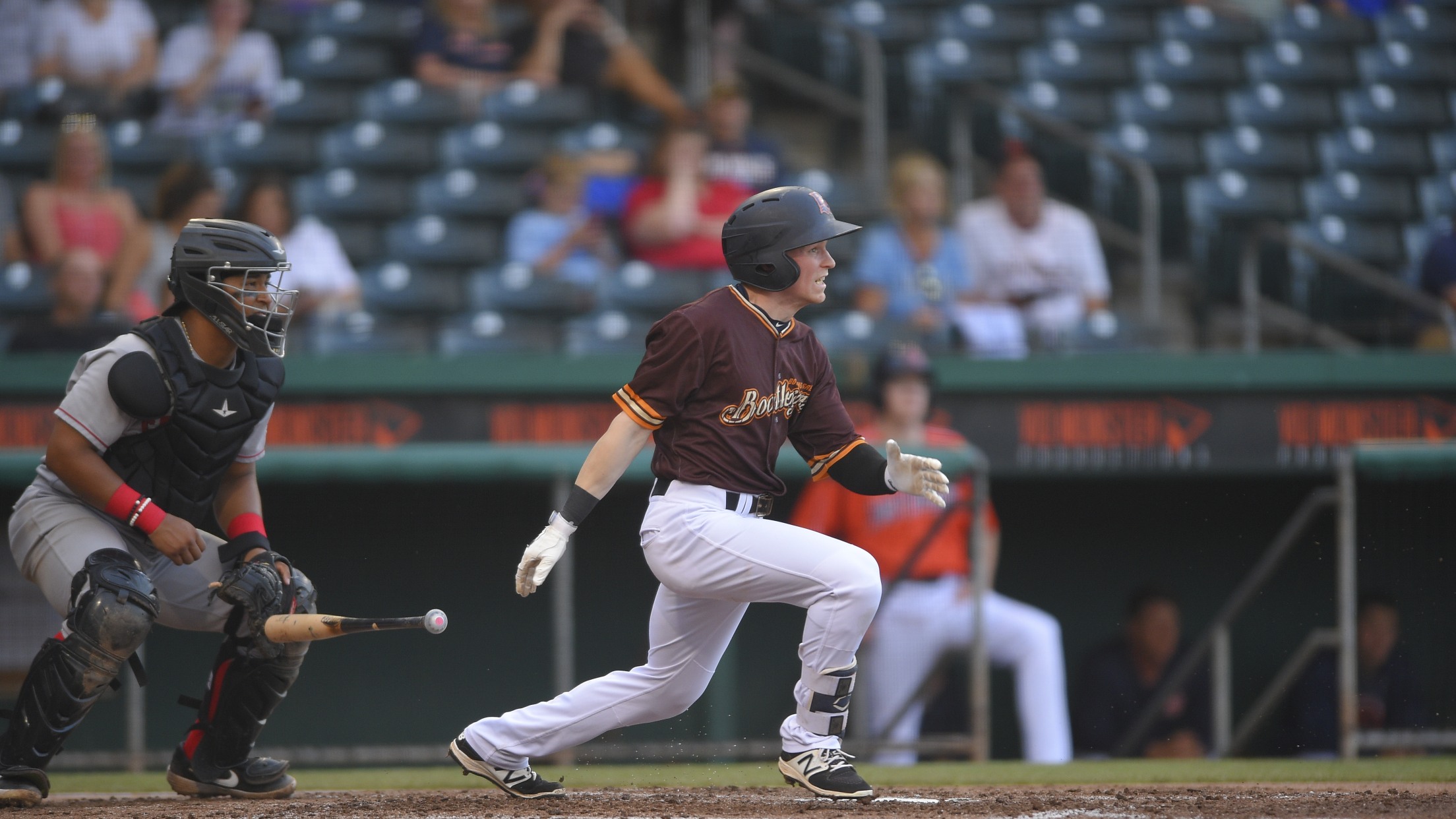 The Bowling Green Bootleggers couldn't climb out of an early seven-run hole and fell 8-3 to the Fort Wayne TinCaps, suffering a three-game sweep to finish their first-half home schedule. Bowling Green falls to 38-29 before heading to Lansing to begin their final series of the first half on Friday
Hot Rods Allow Just Three Runs in Doubleheader Sweep
Bowling Green wins 4-1 and 3-2 in taking twinbill against West Michigan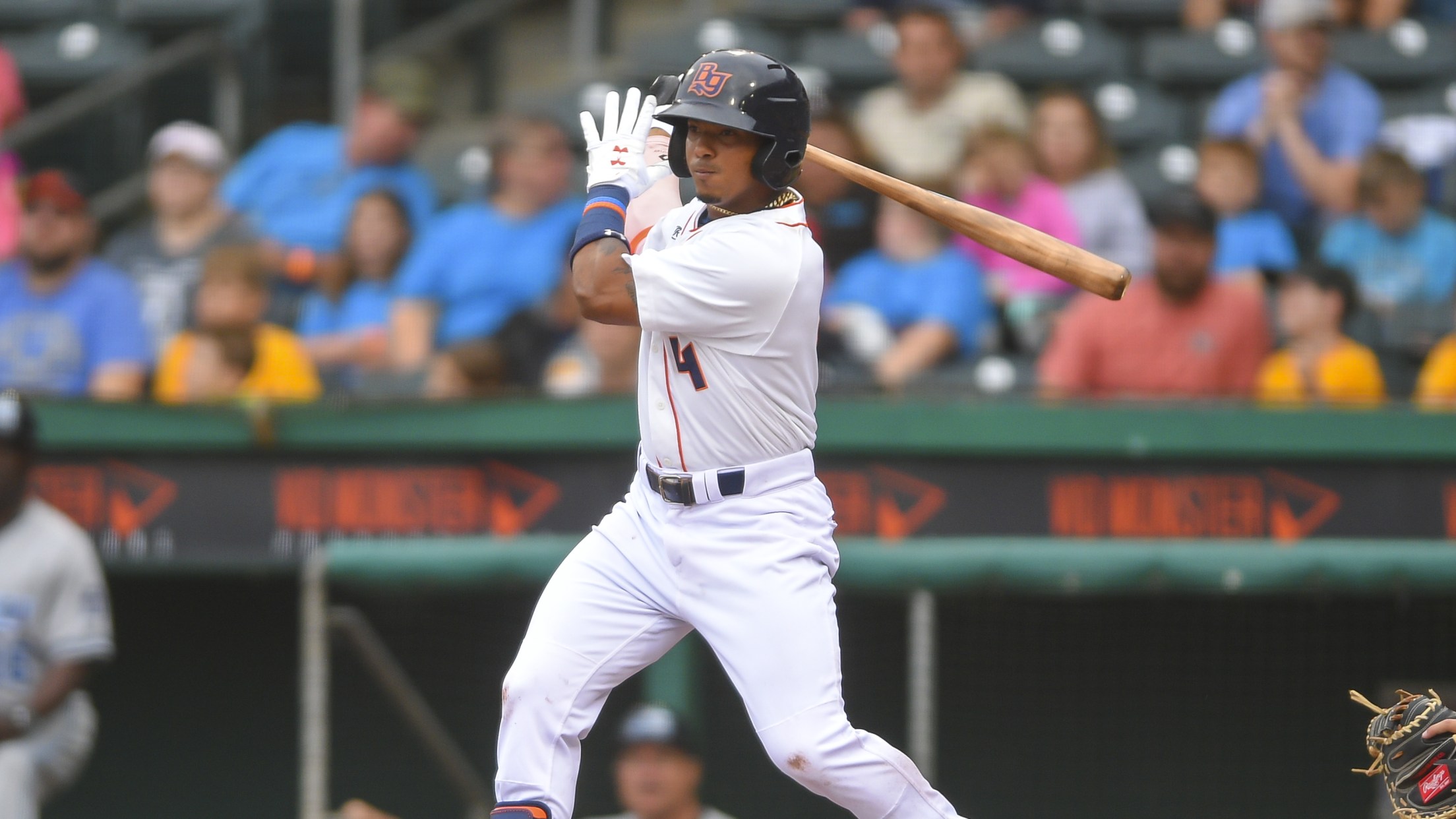 The Bowling Green Hot Rods held the West Michigan Whitecaps to three runs in a doubleheader sweep, winning 4-1 and 3-2. The Hot Rods improved to 37-26 ahead of Mondays series finale, which will have a first pitch at 12:05 p.m.
Hot Rods' Ninth-Inning Rally Comes up Short in 5-4 Loss
Bowling Green scores twice in ninth, but drops series opener in South Bend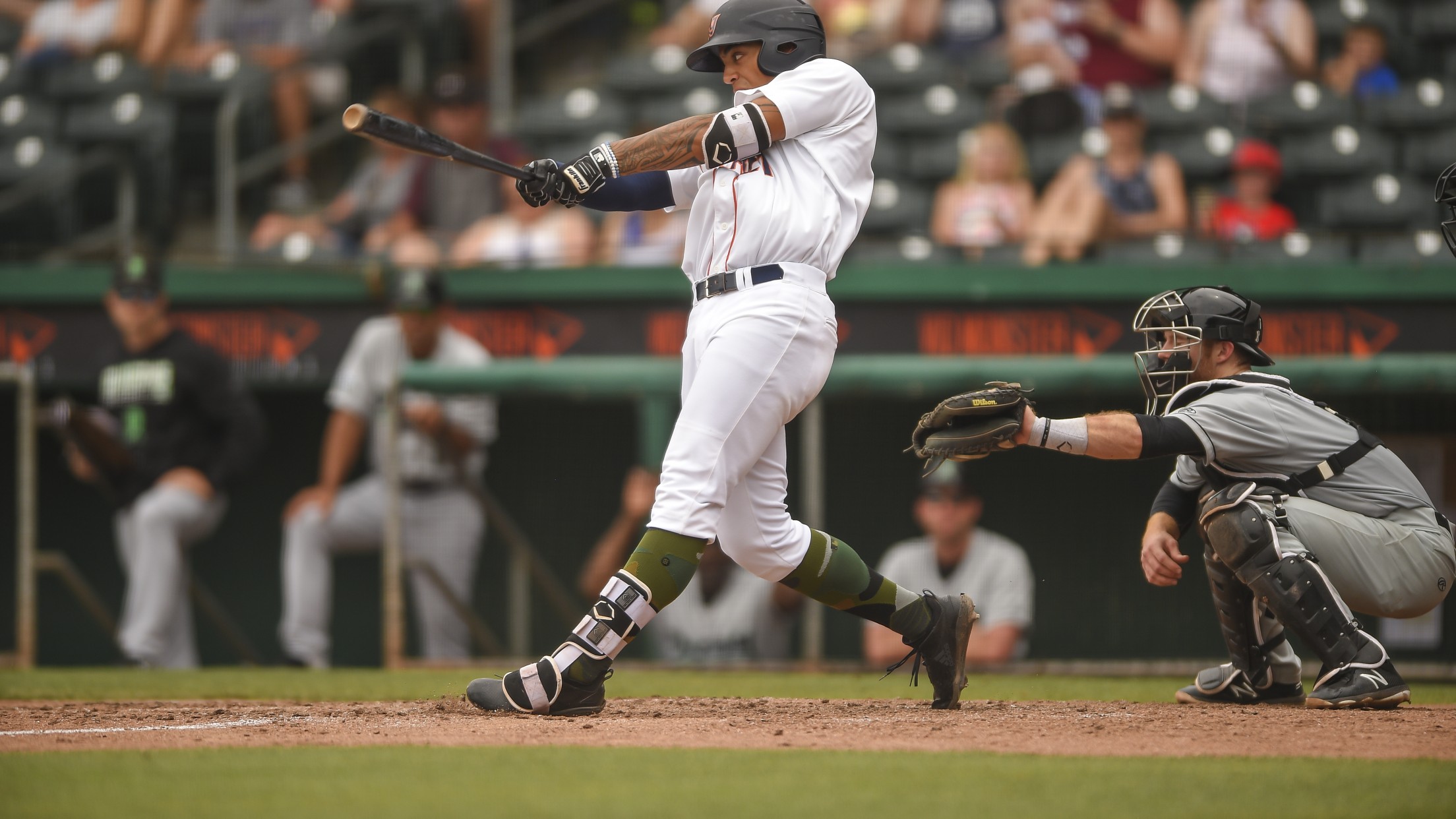 The Bowling Green Hot Rods scored twice in the top of the ninth inning, but left the tying run on base as they fell 5-4 to the South Bend Cubs on Tuesday night. The Hot Rods fell to 34-24 ahead of Wednesday night's contest, which will get underway with a
Franco, Proctor, Gregorio All Have Three Hits in 10-4 Victory
Hot Rods slug past Dragons to win fourth straight on Saturday night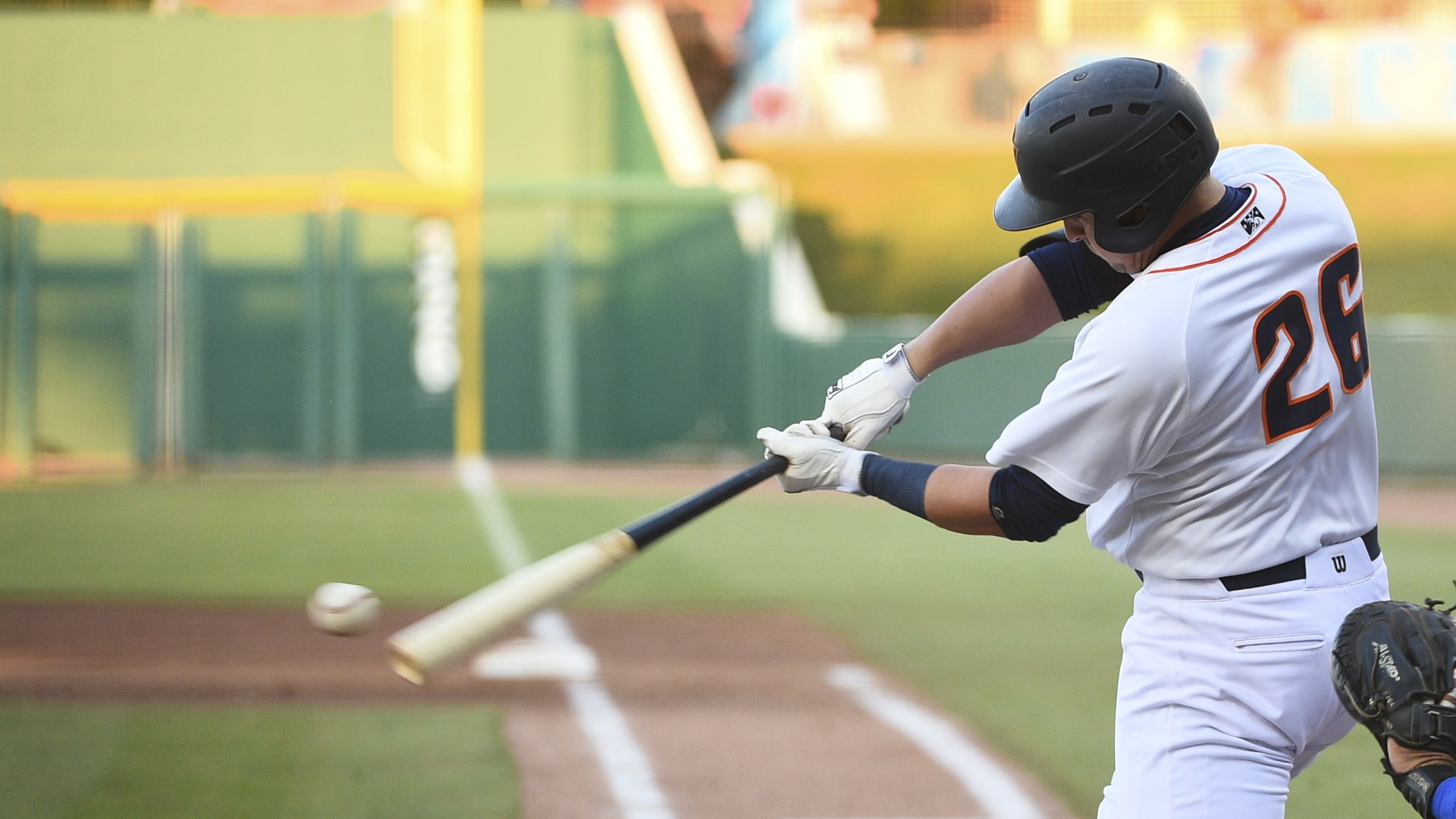 Chris Betts and Grant Witherspoon homered and three players posted three-hit nights to pace a 16-hit attack as the Bowling Green Hot Rods won their season-high fourth-straight game, defeating the Dayton Dragons 10-4 on Saturday night at Bowling Green Ballpark. The Hot Rods improved to 29-20 ahead of Sunday night's
Liberatore K's Eight in 4-3 Walk-off Loss to Whitecaps
West Michigan evens series as Hot Rods pitching K's 13 on Tuesday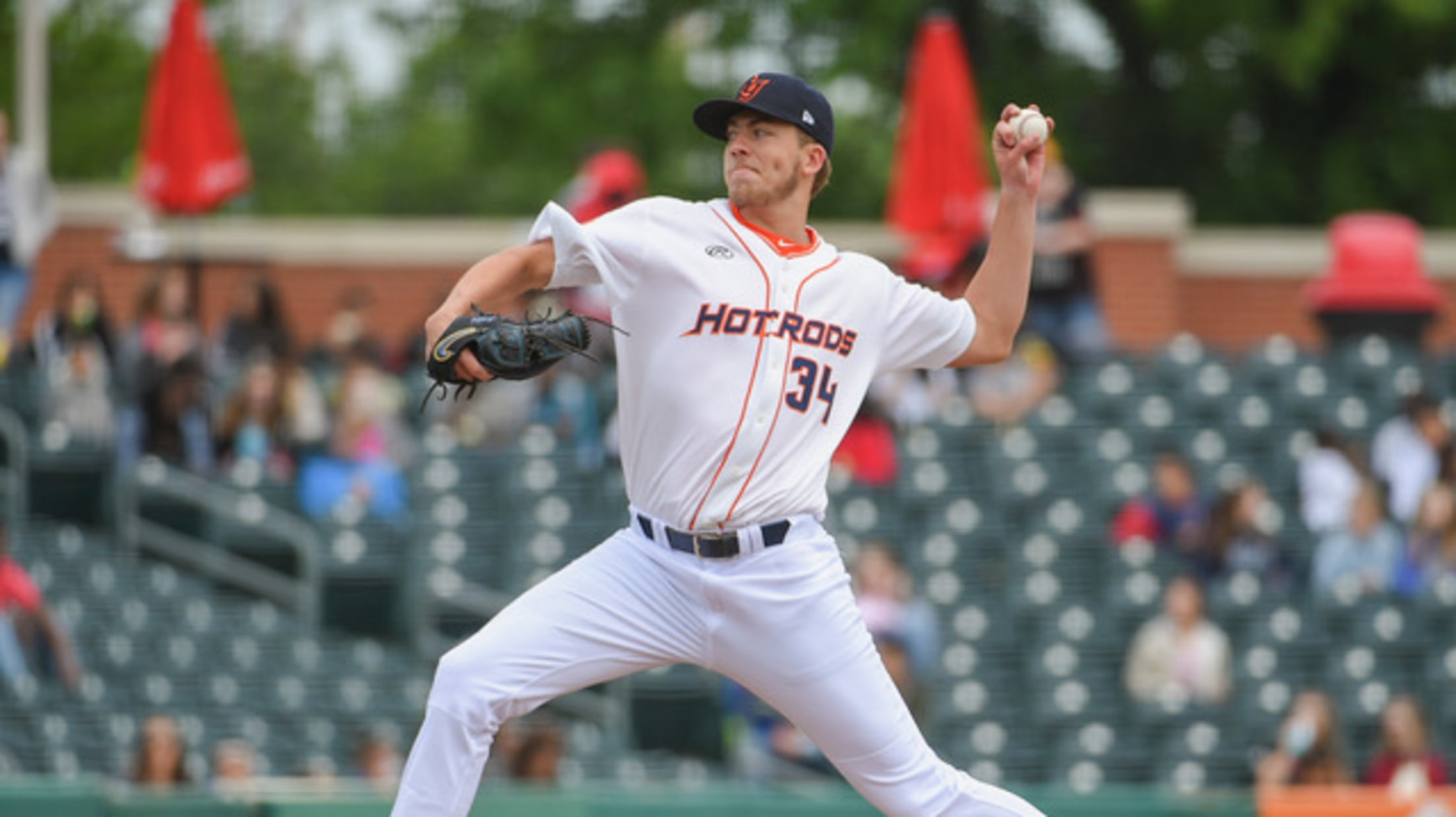 Comstock Park, MI- Matthew Liberatore tied a career-high by striking out eight batters but the West Michigan Whitecaps walked off the Bowling Green Hot Rods in the ninth, 4-3. Bowling Green is 25-20 and will play the third game of the series on Wednesday with a 10:00 AM CDT first
Hot Rods Even Series With 3-1 Win Over Lake County
Bowling Green takes second game of series against first-place Captains
Shane McClanahan struck out nine over 5.2 innings of one-run ball and the Bowling Green Hot Rods scored all three of their runs in the fifth inning of a 3-1 victory on Friday night over the Lake County Captains. The Hot Rods improve to 23-18 ahead of Saturday night's 6:35