State of the System: Boston Red Sox
Infield remains strength, needed pitching help on way to Fenway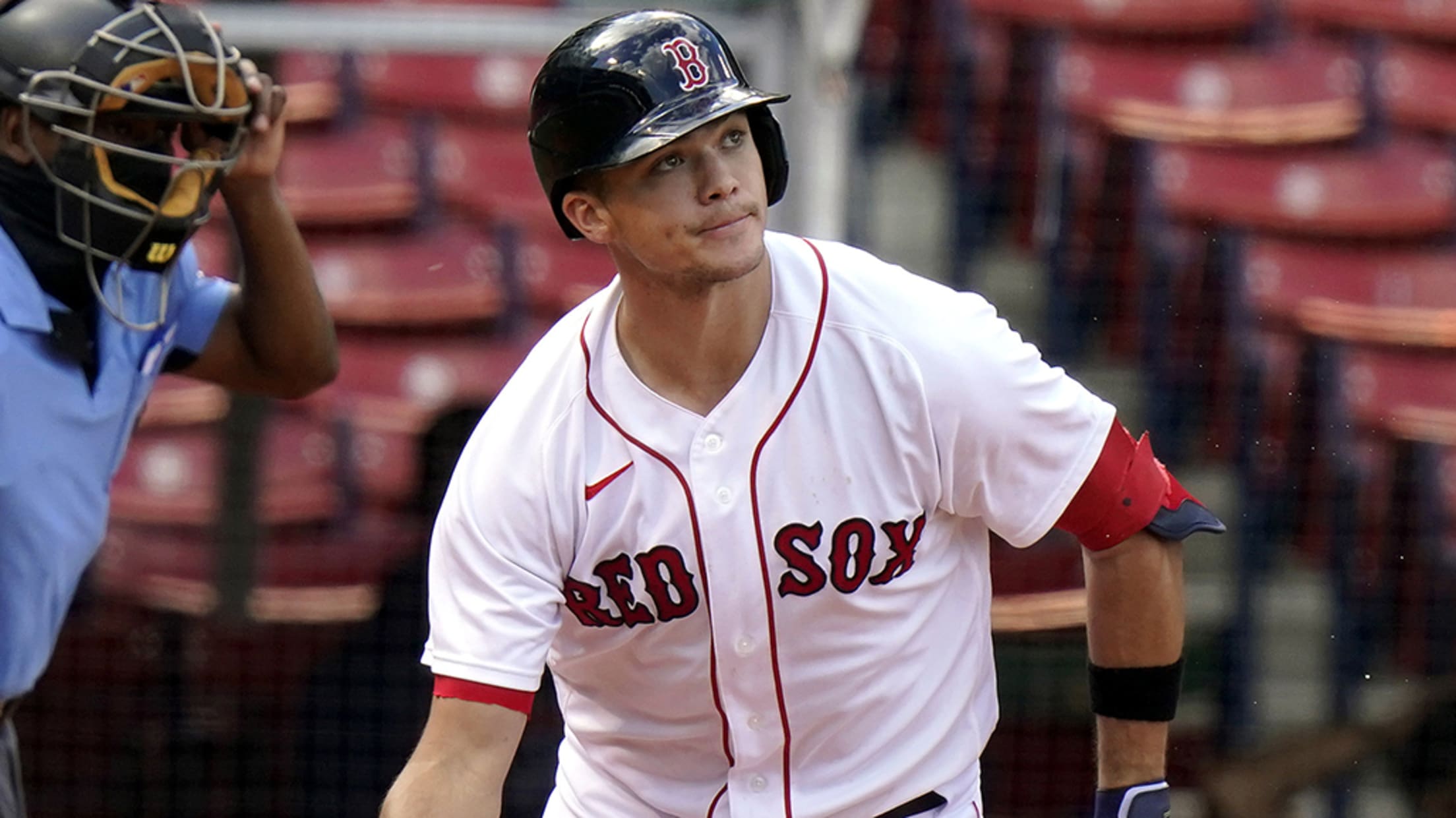 Starting in October and running through the end of the year, MiLB.com's new State of the System series evaluates the strengths and weaknesses of each Major League organization, highlights prospects who've made the biggest strides in 2020 and offers a peek at 2021. It has not been an ideal 2020
Dalbec makes history with latest homer
Red Sox No. 3 prospect fastest rookie to go yard in five straight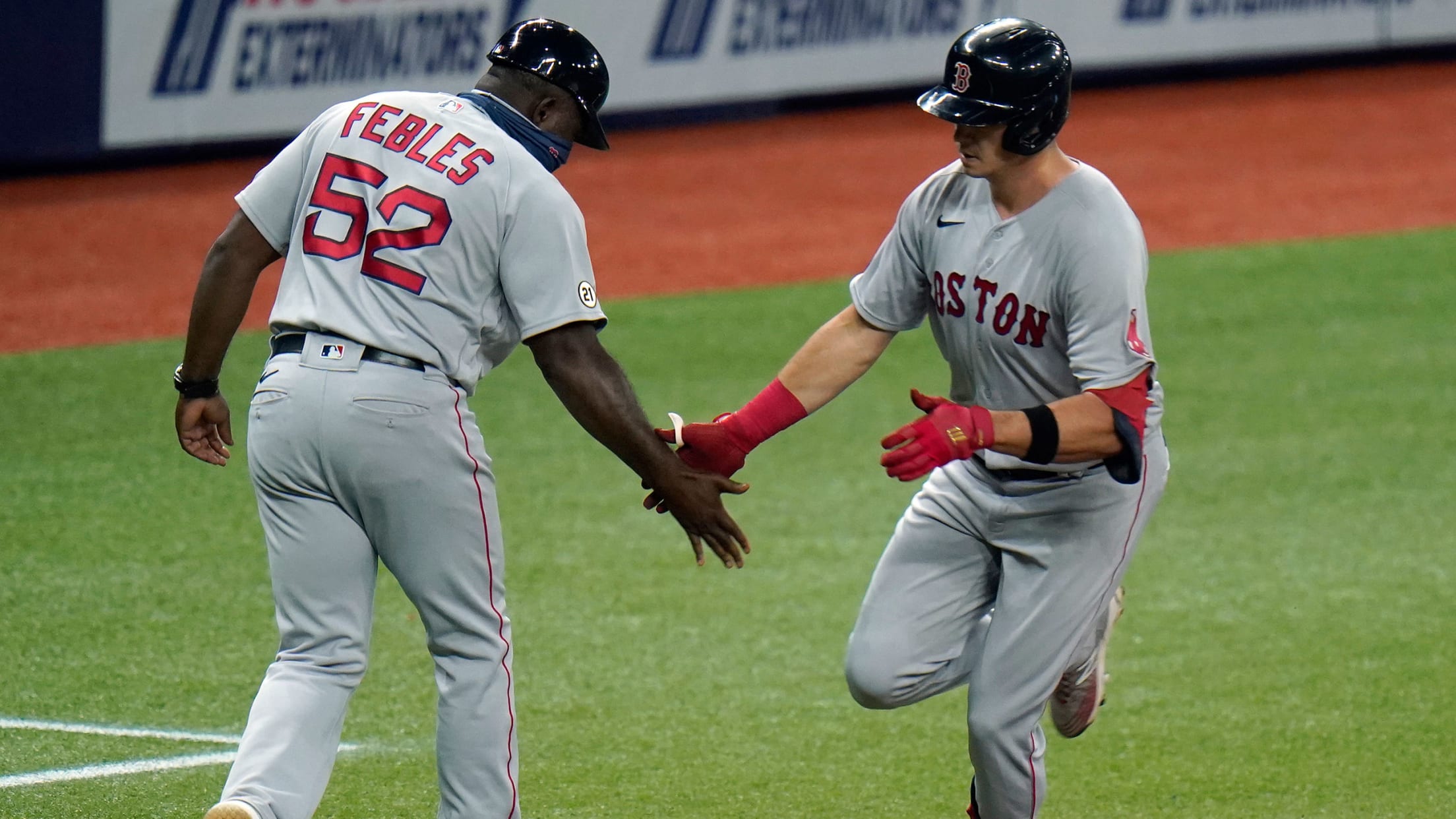 Bobby Dalbec already had announced his presence to Major League Baseball with authority. On Thursday, the third-ranked Red Sox prospect made sure the message was loud and clear. Dalbec homered in his fifth straight game en route to Boston's 4-3 win over Tampa Bay. With that shot, the infielder became
Bohm comes through in clutch for Phillies
No. 28 overall prospect caps four-RBI game with walk-off single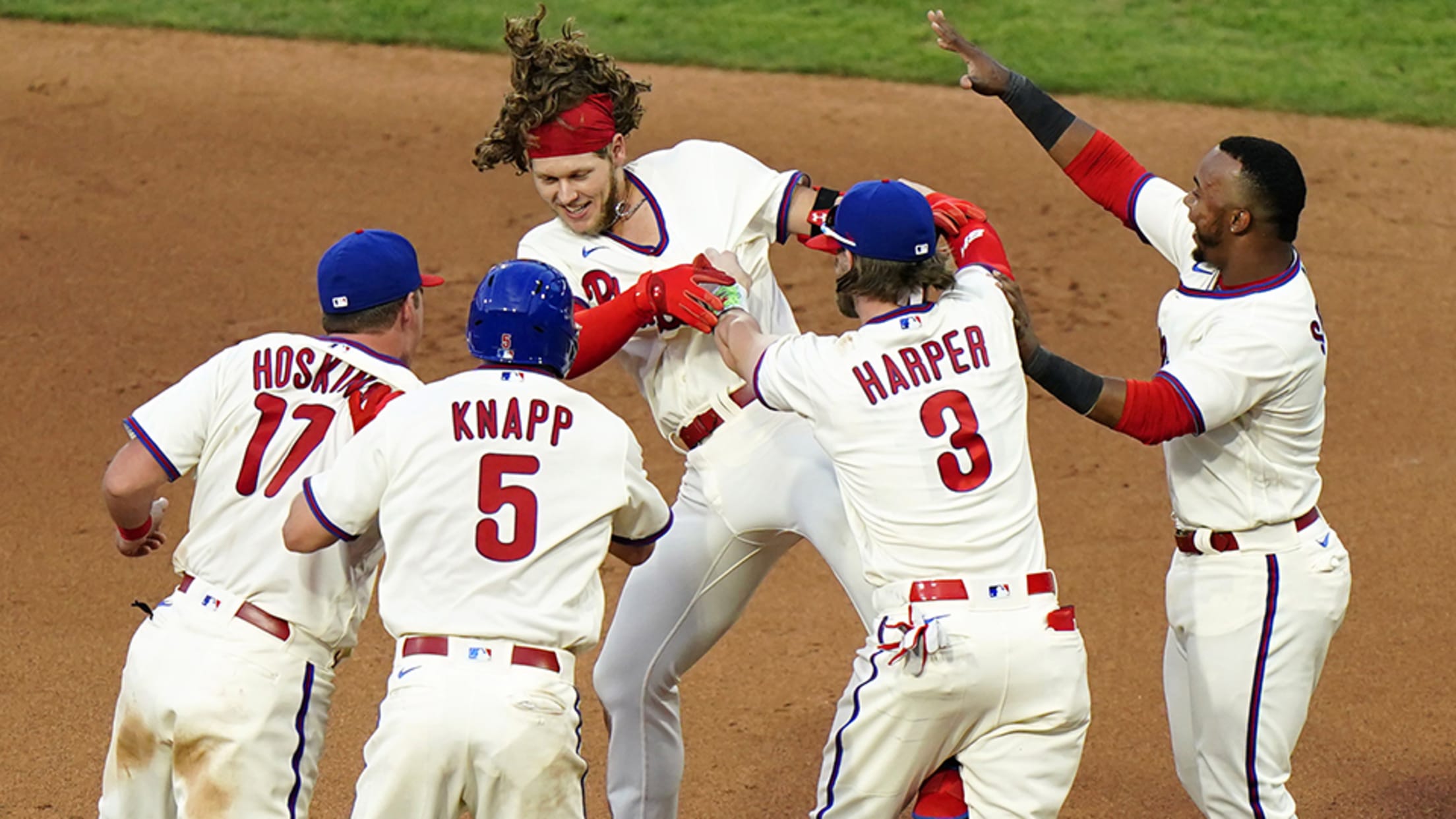 Alec Bohm is making the jump from Double-A to the Major Leagues look rather easy. Philadelphia's top prospect plated four runs, two via a walk-off single, to rally the Phillies past the Red Sox, 6-5, in the opener of Wednesday's doubleheader.
Red Sox acquire Potts, Rosario; summon Dalbec
Boston nabs ranked pair from San Diego, calls up infield prospect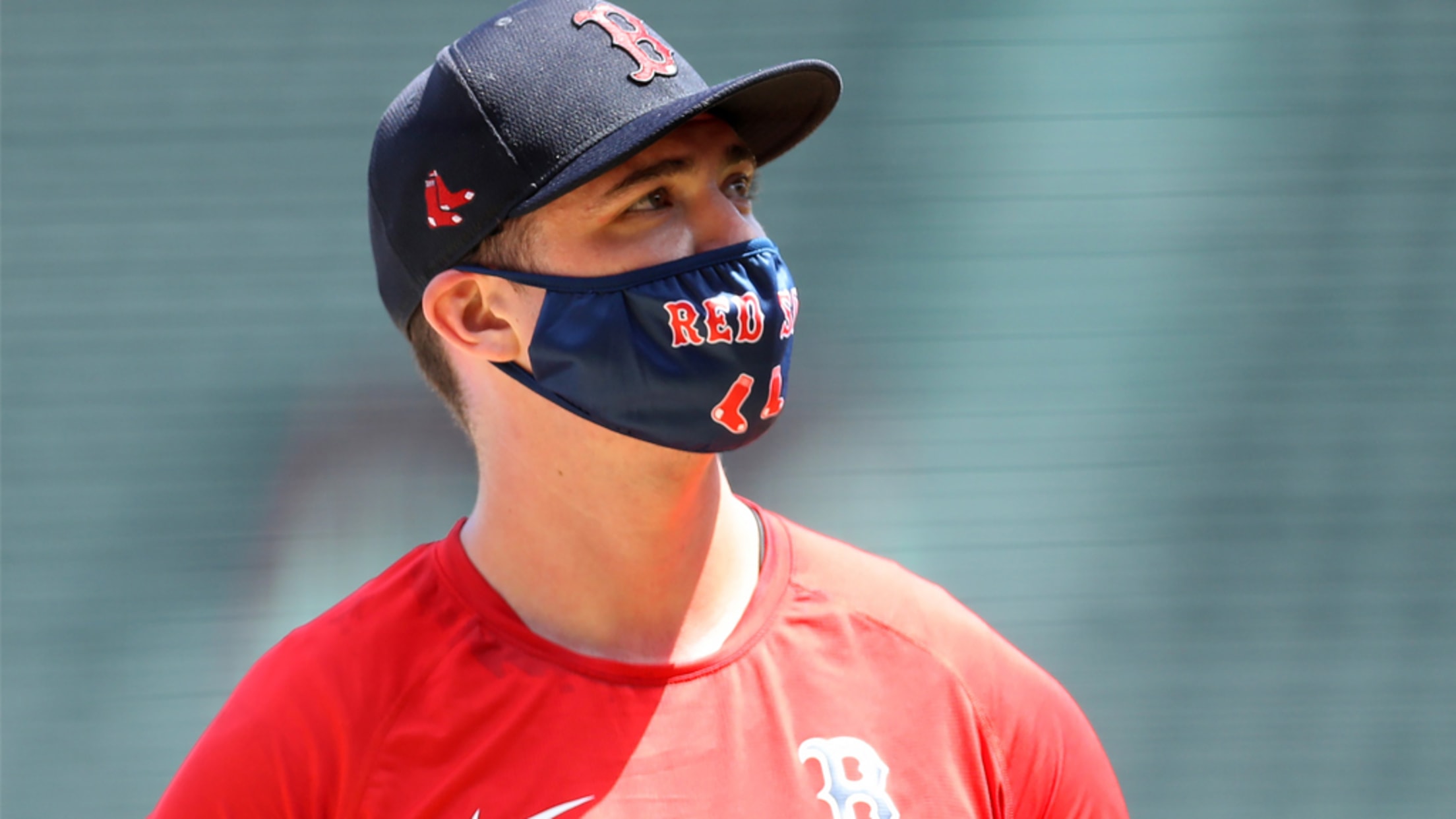 Scuffling into the second half of 2020 at 11-22, the Boston Red Sox made a series of moves Sunday with an eye toward the future. Boston acquired third baseman Hudson Potts and outfielder Jeisson Rosario from San Diego in a trade for big league first baseman Mitch Moreland. Potts, who
Prospects in the 2020 Red Sox player pool
Boston's four top-30 prospects could impact infield in short season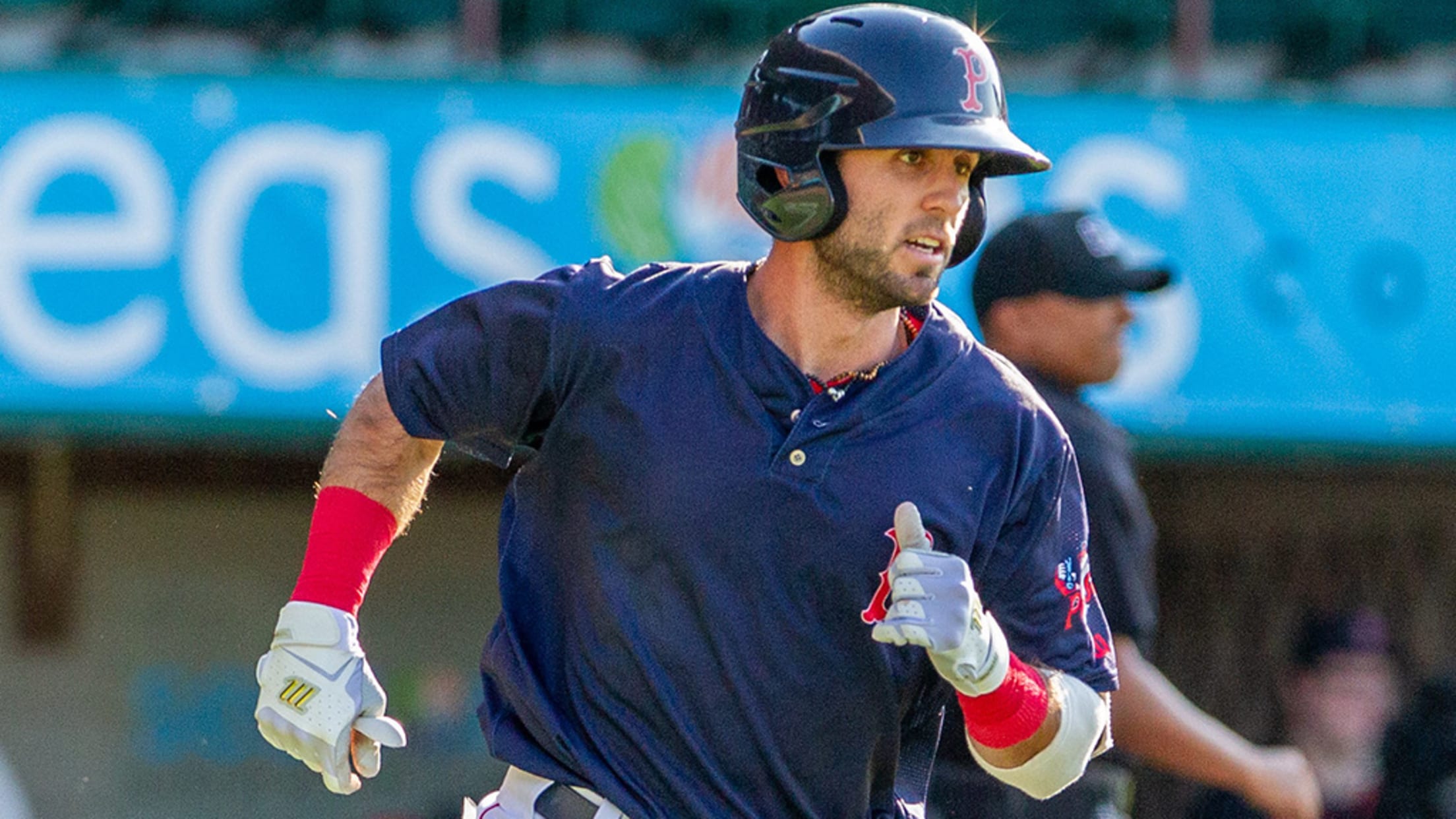 As part of the new rules for the 2020 Major League season, each of the 30 organizations will maintain a 60-man player pool for the duration of the campaign. Some members of the player pool will feature on the active Major League roster while others will work out at an
Toolshed dream lineup: Ages 24 and up
Murphy, McKay, Kopech bring star power to older prospect group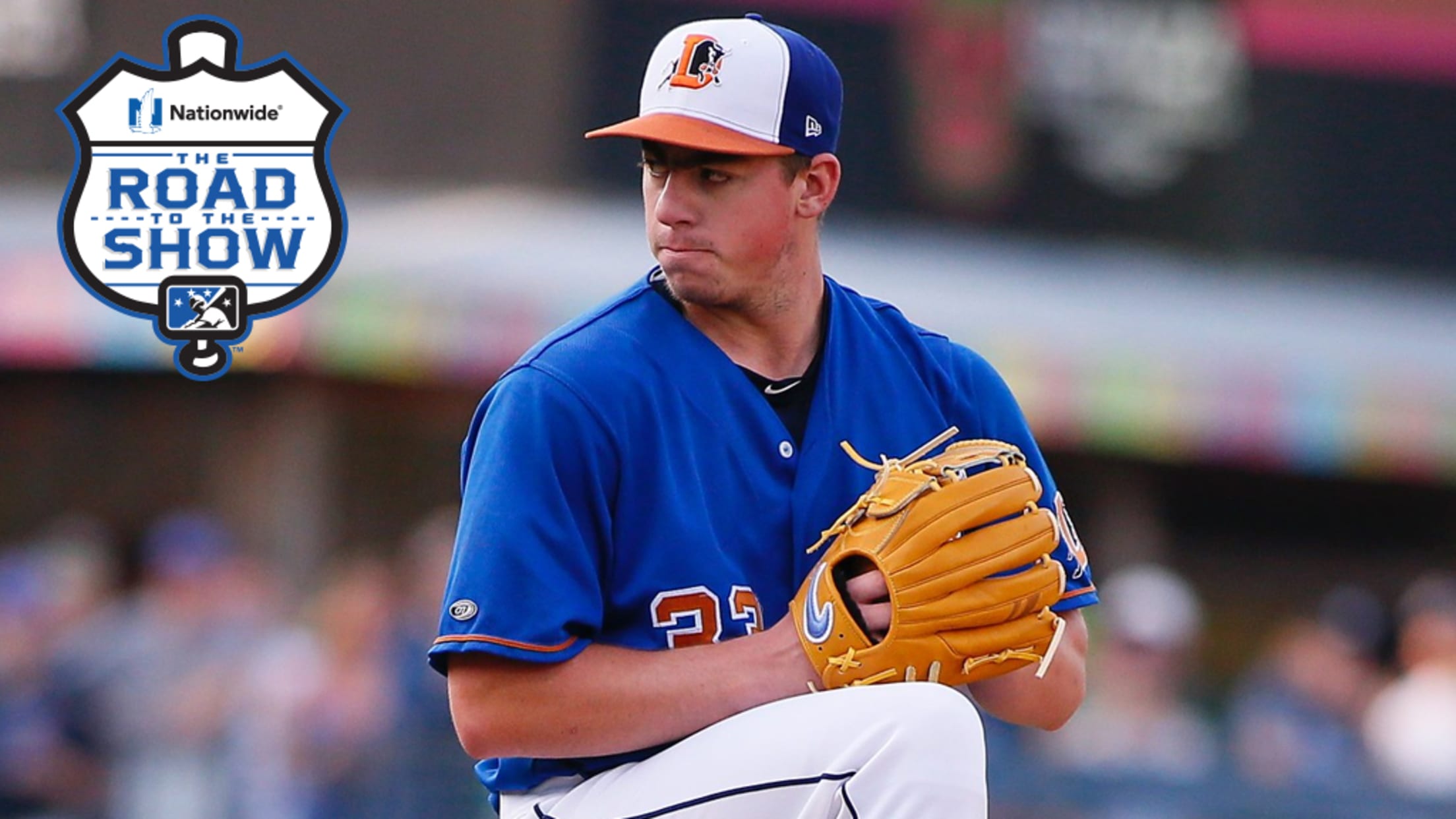 There may be no Minor League Baseball games yet, but that's not going to stop us from dreaming about lineups.Toolshed has crafted the best possible prospect lineups, sorted by age. To date, the series has focused on teenagers, 20-year-olds, 21-year-olds, 22-year-olds and 23-year-olds. This time, we turn our attention to prospects who will be 24
Farm system rankings: Position players, 30-21
Witt leads next-gen Royals; Tigers' Greene striving for more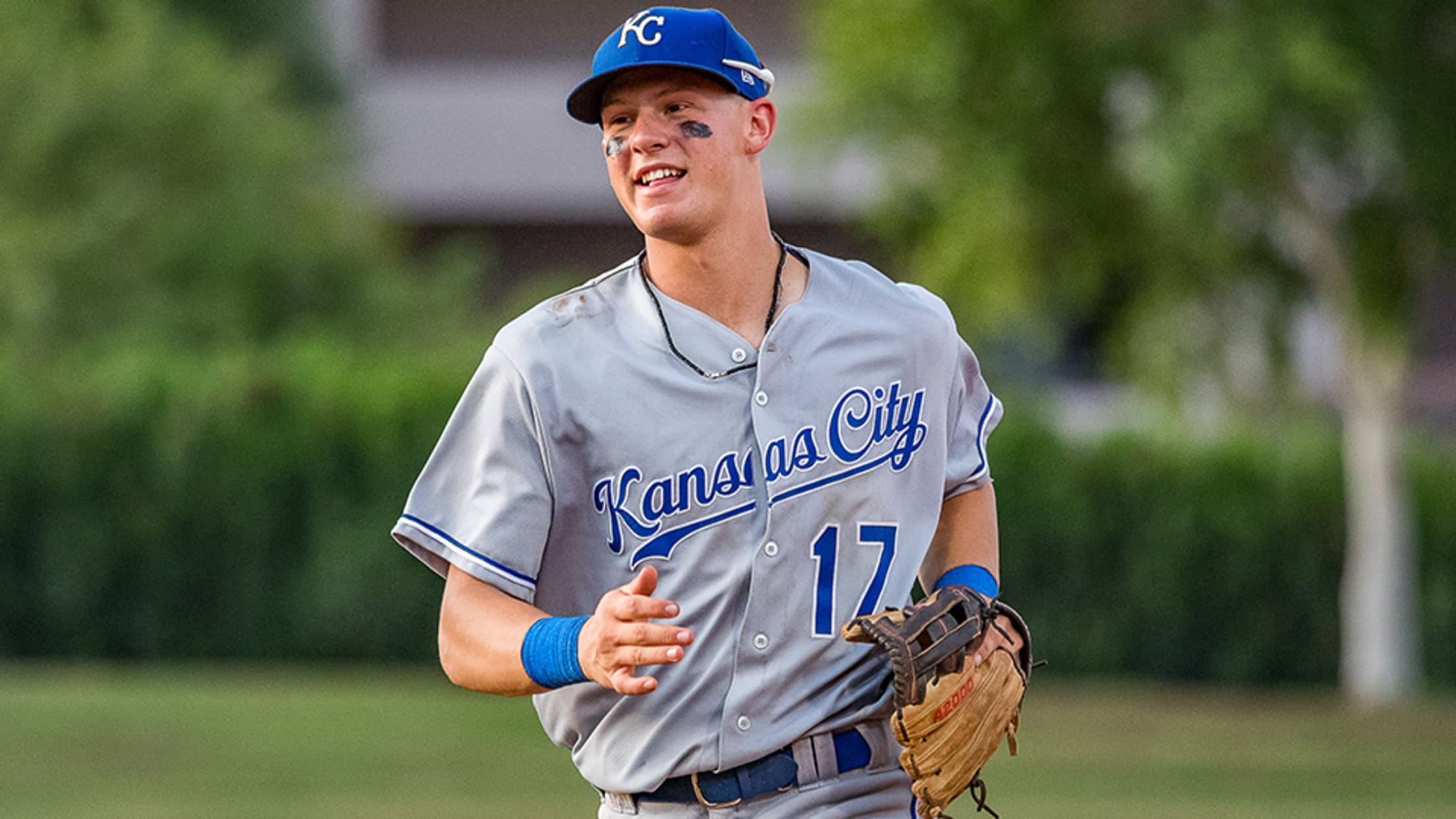 With the 2020 season rapidly approaching, MiLB.com looks at the state of all 30 farm systems and ranks them in several different ways. This first installment, broken into three parts, focuses on position players and considers the quality and quantity of top talent currently in each system. So, without further
2020 Prospect Projections: AL East rookies
McKay ready to help Rays rotation; Garcia, Pearson should wait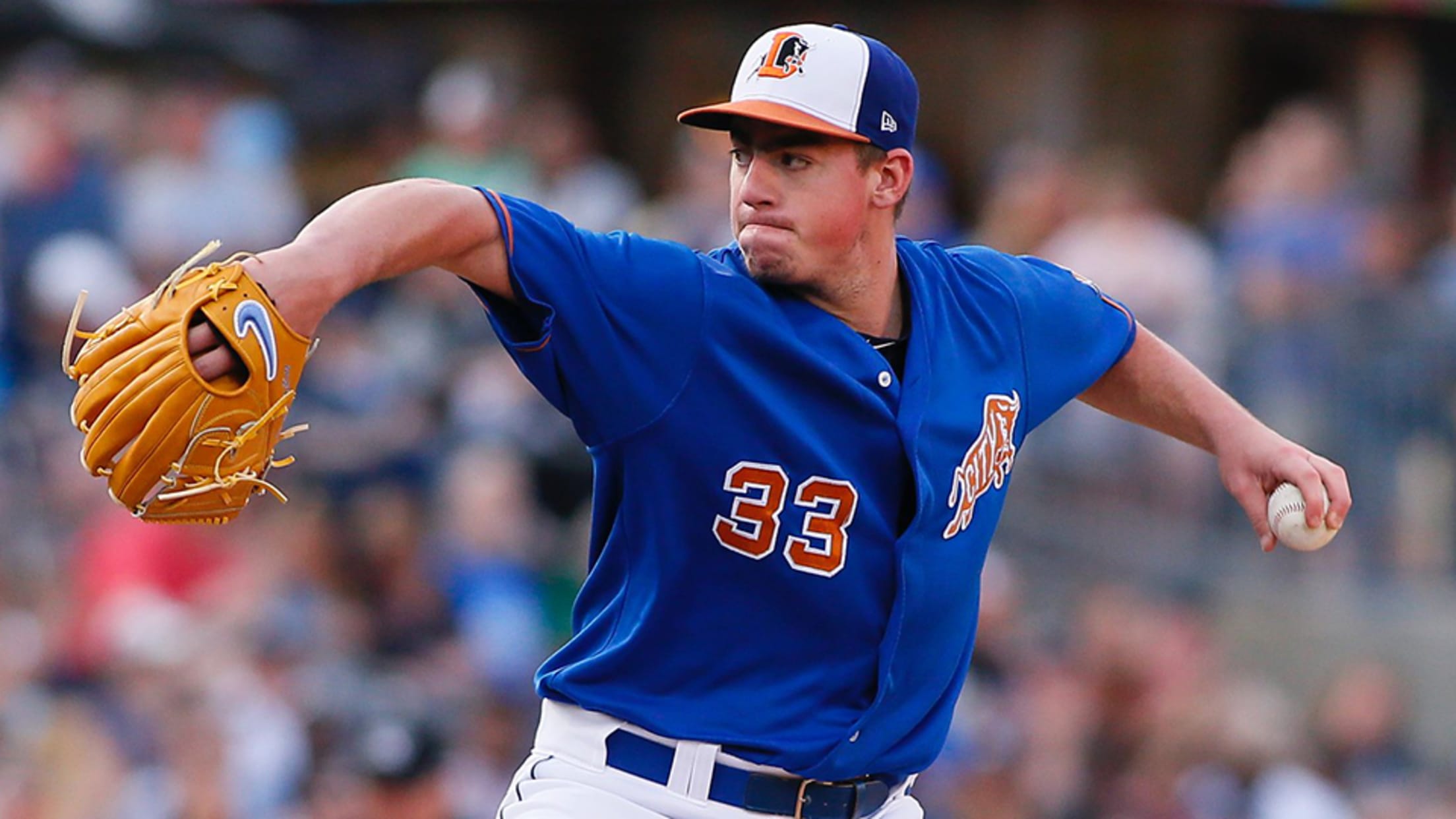 This is the first in a six-part Toolshed series that uses FanGraphs' Steamer600 projections to look at how prospects would fare over a full Major League season in 2020. The system bases its forecast on 600 plate appearances for position players, 450 plate appearances for catchers, 200 innings for starting
Dalbec slams Team USA to win in opener
Four prospects homer in first game of Premier12 tournament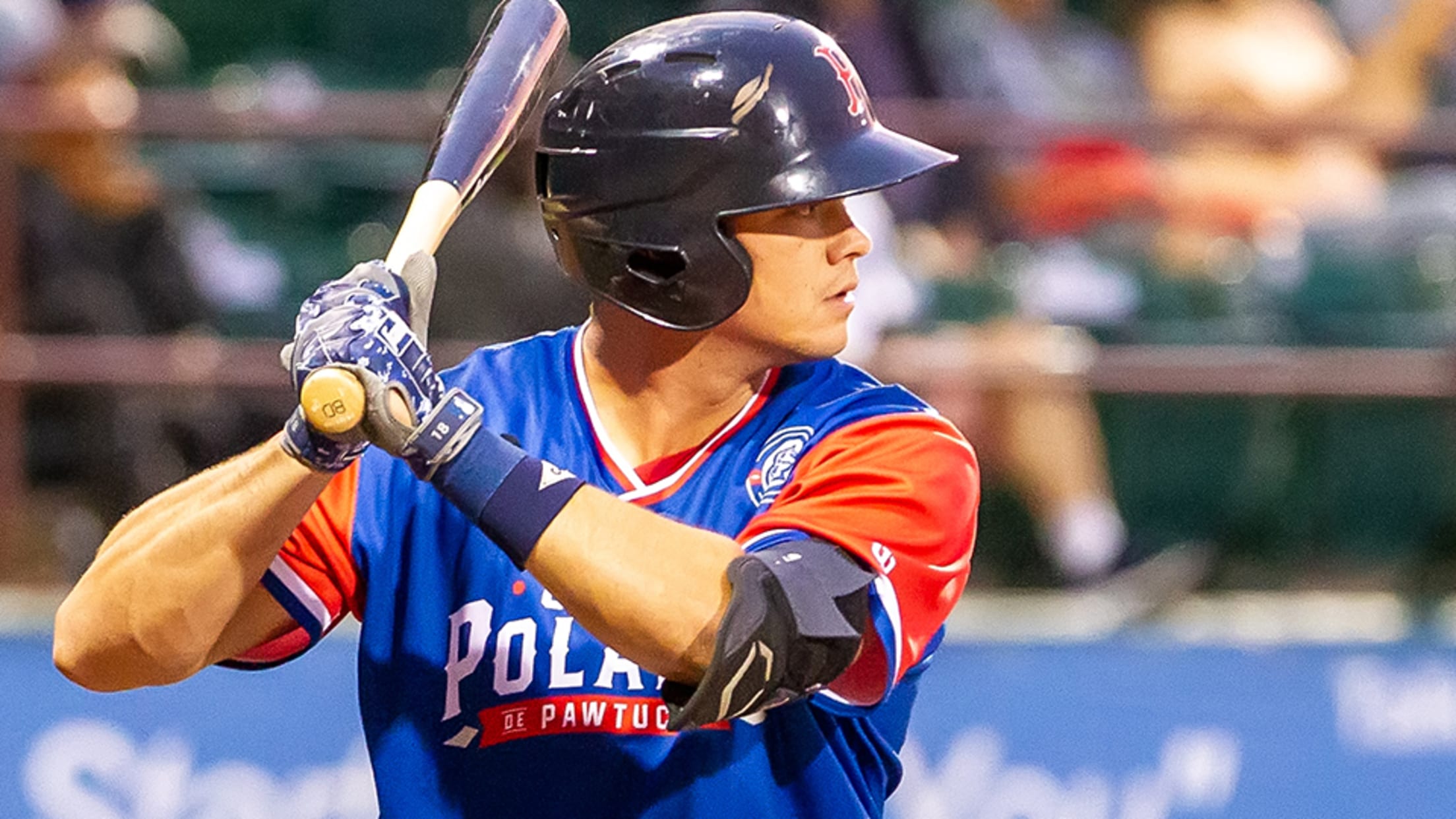 A power surge carried Team USA to victory on Saturday, with Bobby Dalbec delivering the biggest blow.The second-ranked Red Sox prospect belted a grand slam in the fifth inning to put the game out of reach as the Americans used four home runs to crush the Netherlands, 9-0, at Estadio
Casas, Duran carry Red Sox All-Stars
First baseman, outfielder find success in first full seasons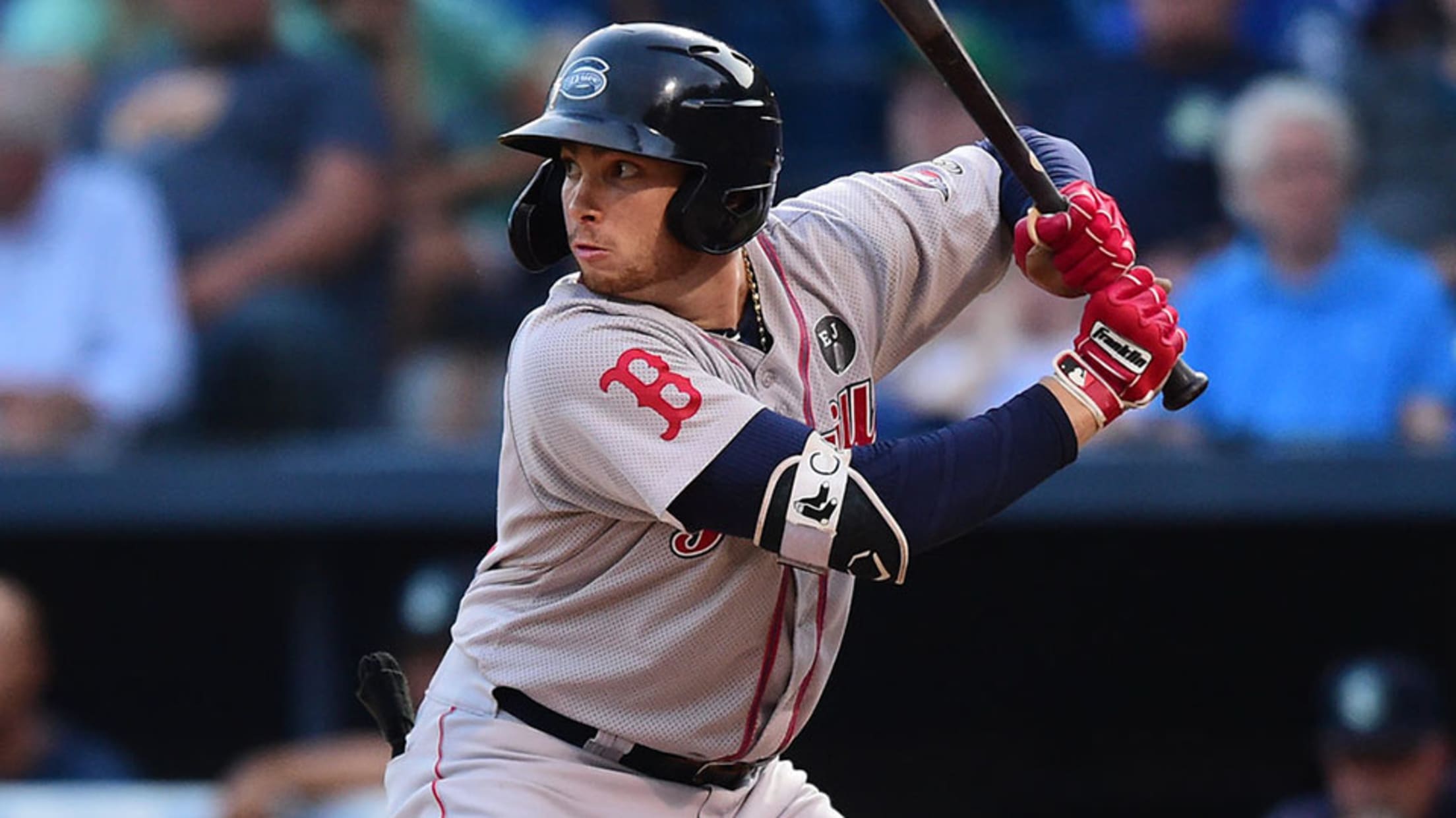 Each offseason, MiLB.com goes position by position across each system and honors the players -- regardless of age or prospect status -- who had the best seasons in their organization. Click here to locate your favorite club.It was no secret that the Red Sox farm system was expected to enter a down
Sea Dogs Announce 2019 Team Awards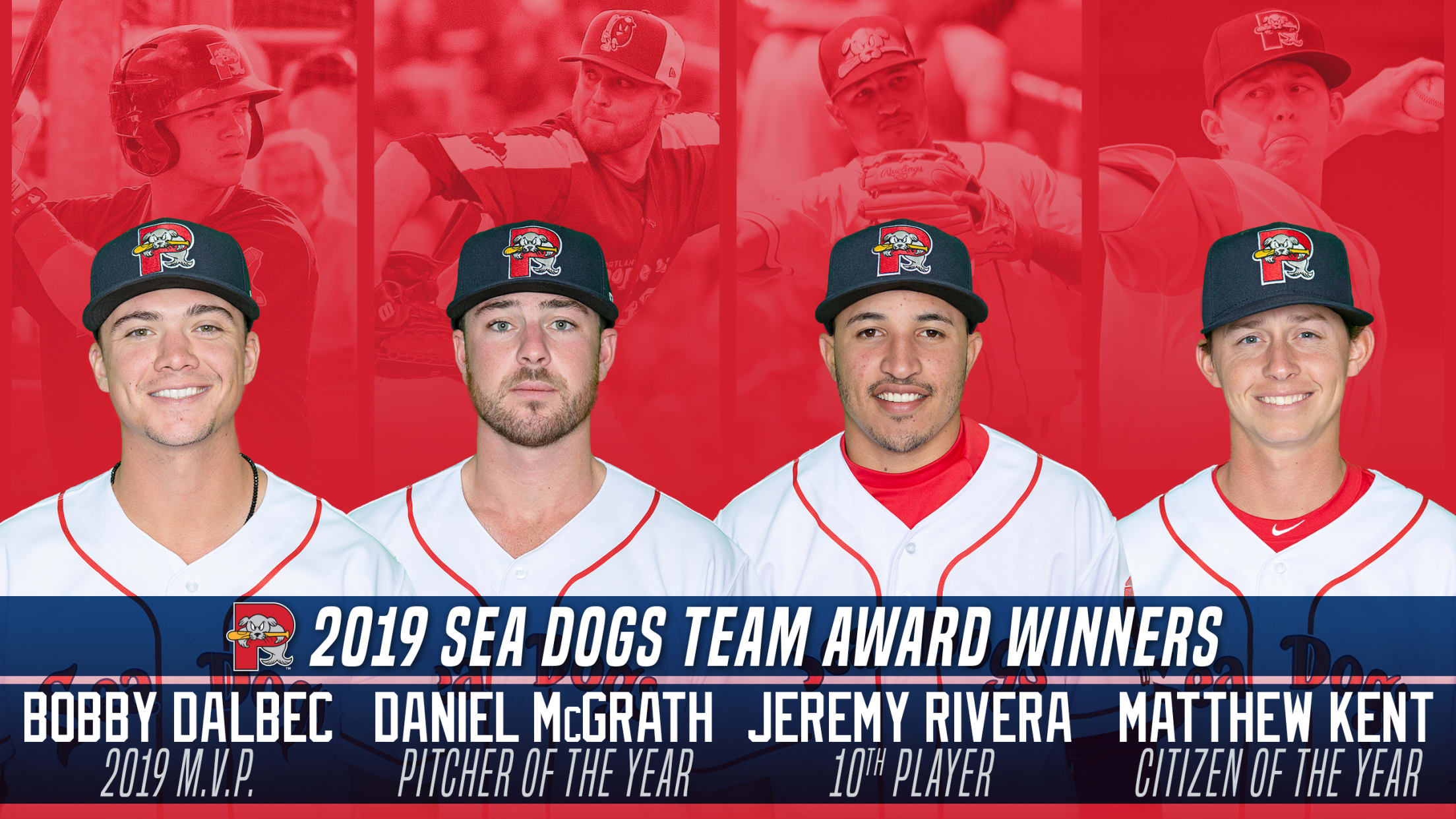 Portland, Maine - The Portland Sea Dogs, the Double-A affiliate of the Boston Red Sox, presented their annual team awards before the season finale at Hadlock Field on Monday afternoon. The team awards are voted on by the fans and are handed out in four different categories: Most Valuable Player,
Manning, Dalbec excel among Eastern elites
Tigers, Red Sox prospects highlight league's All-Star selections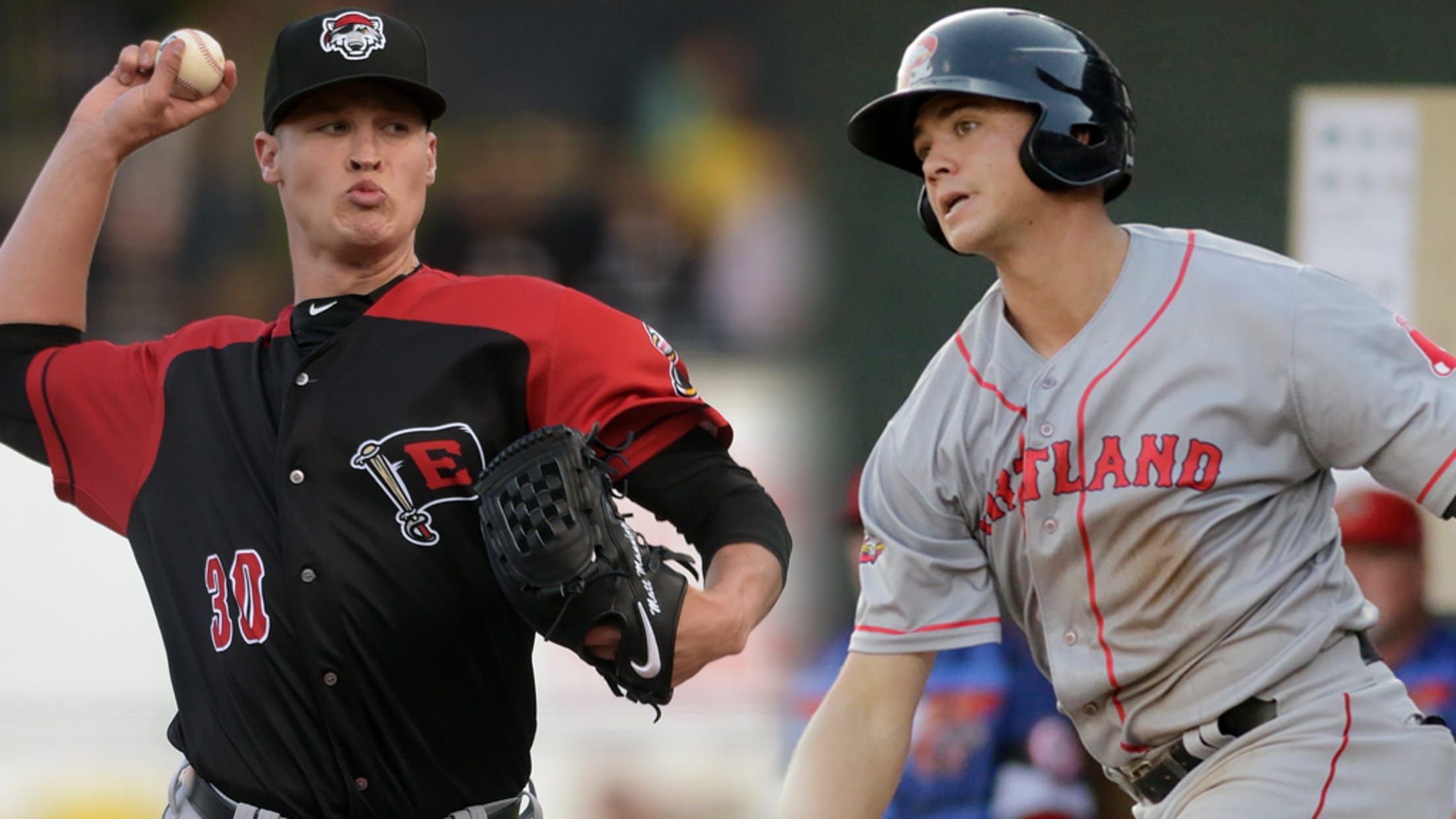 The Eastern League released its postseason All-Stars on Friday afternoon, and the team is led both at the plate and on the mound by familiar names.Matt Manning and Bobby Dalbec both got their first extended exposure to the upper Minors this season and performed well enough to earn a spot
Chatham and Dalbec named Postseason Stars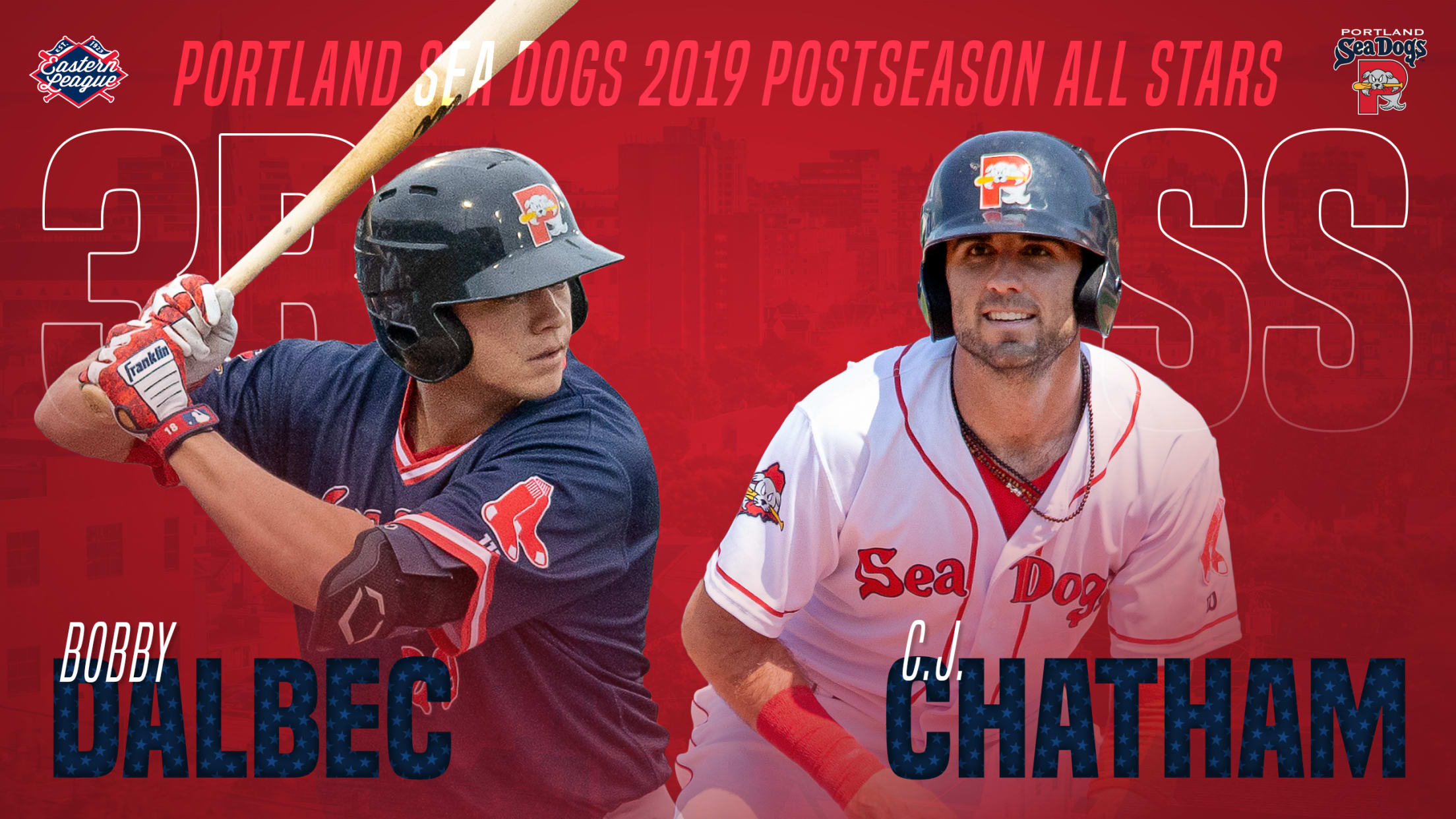 Portland, Maine - Portland Sea Dogs infielders C.J. Chatham and Bobby Dalbec have been selected as Eastern League Postseason All-Stars, announced by the league office on Friday afternoon.
Red Sox' Dalbec promoted to Pawtucket
Boston's No. 2 prospect will make Triple-A debut Saturday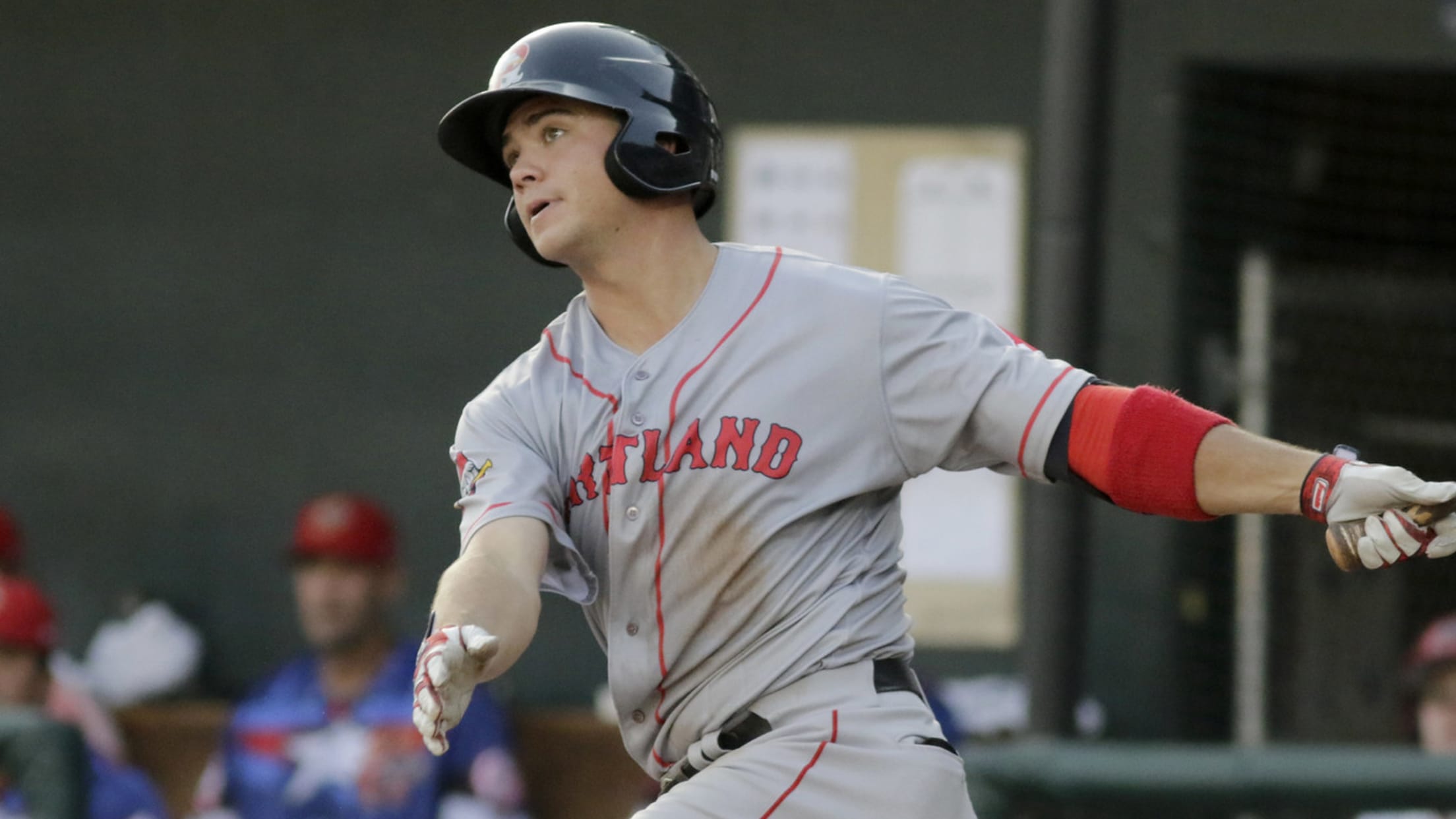 Bobby Dalbec is working his way toward the big leagues.The second-ranked Red Sox' prospect was promoted to Triple-A Pawtucket from Double-A Portland and will make his debut for the Red Sox on Saturday evening against Rochester.
Prospect Roundup: Games of July 30
Collins drives in six for Knights; Astros' Toro collects four hits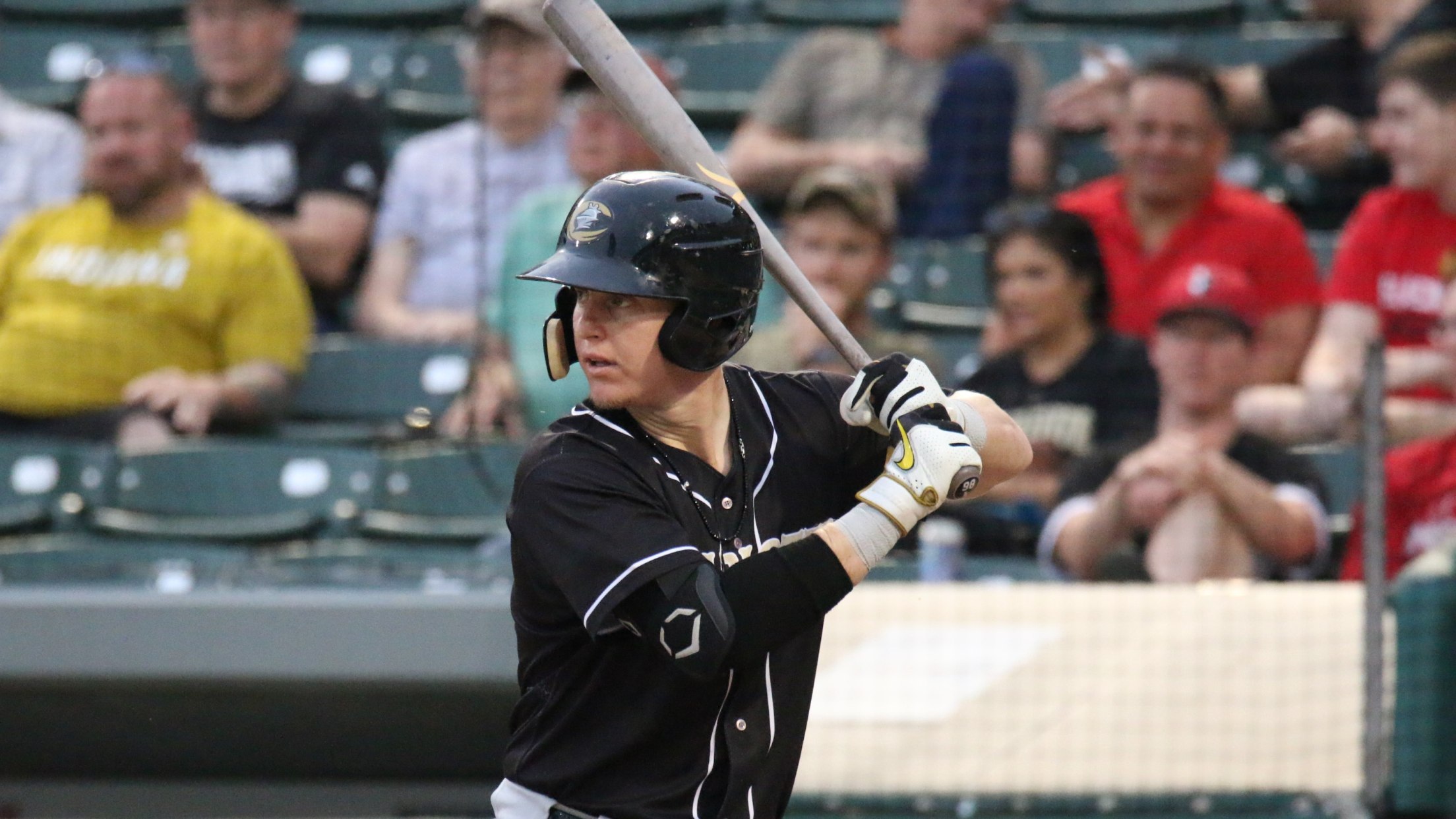 White Sox C Zack Collins, Triple-A Charlotte: 2-for-5, 6 RBIs-- Chicago's No. 11 prospect tied his career high for RBIs in the Knights' 15-5 romp over Norfolk. Collins doubled twice, giving him 10 hits in his last 21 at-bats and a .342/.458/.474 slash line in July. Top White Sox prospect Luis
Dalbec and Mata lead the way, 'Dogs win 9-3 at Richmond
Portland scores nine runs over two innings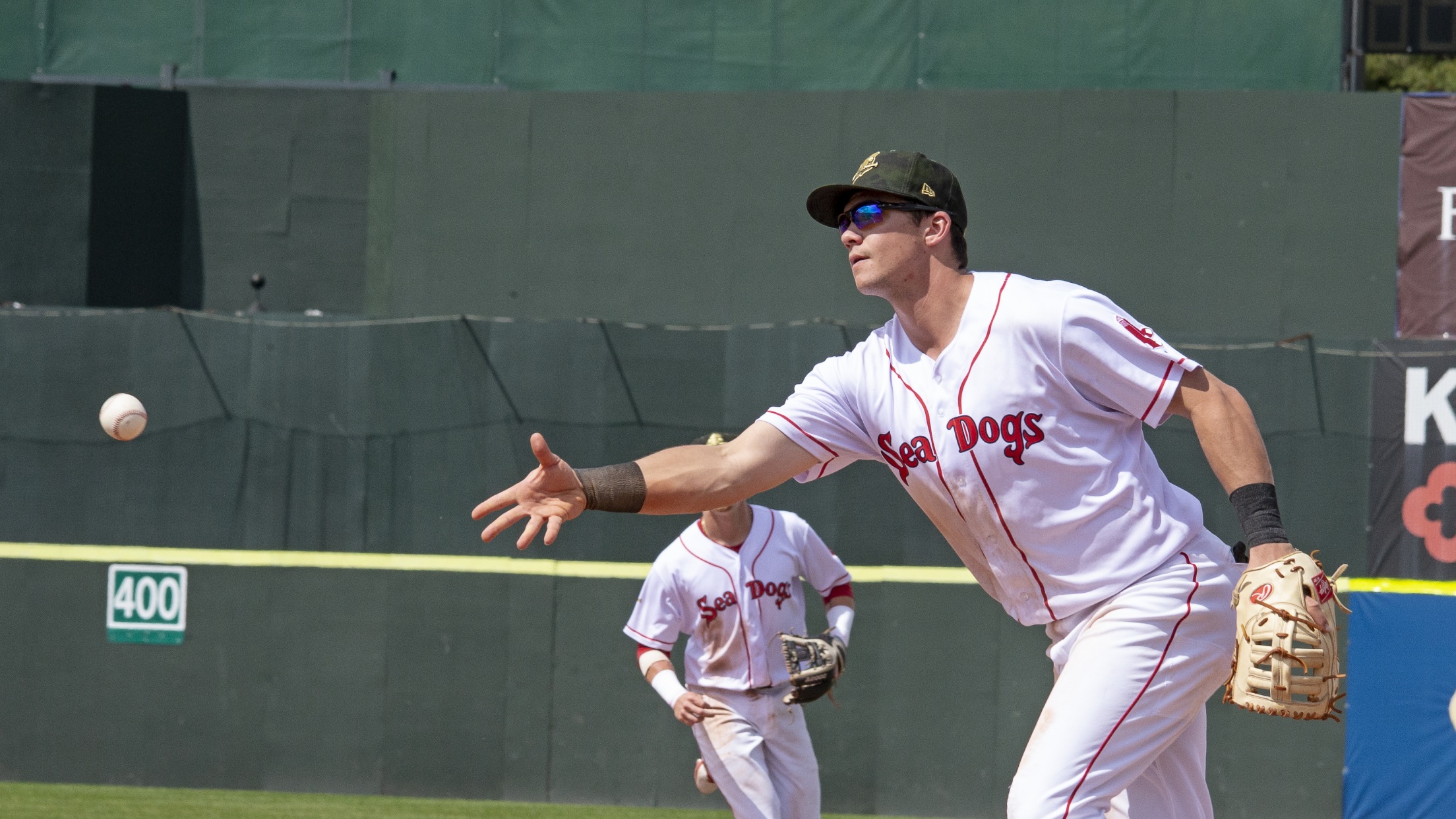 Richmond, Va. - Bobby Dalbec knocked in four runs, and Bryan Mata (2-3) fired five strong innings, as the Portland Sea Dogs (18-21, 45-61) beat the Richmond Flying Squirrels (16-22, 39-66), 9-3 on Tuesday night at the Diamond.
'Dogs rally in the ninth for a 4-2 win at Harrisburg
Downs provides game-winning hit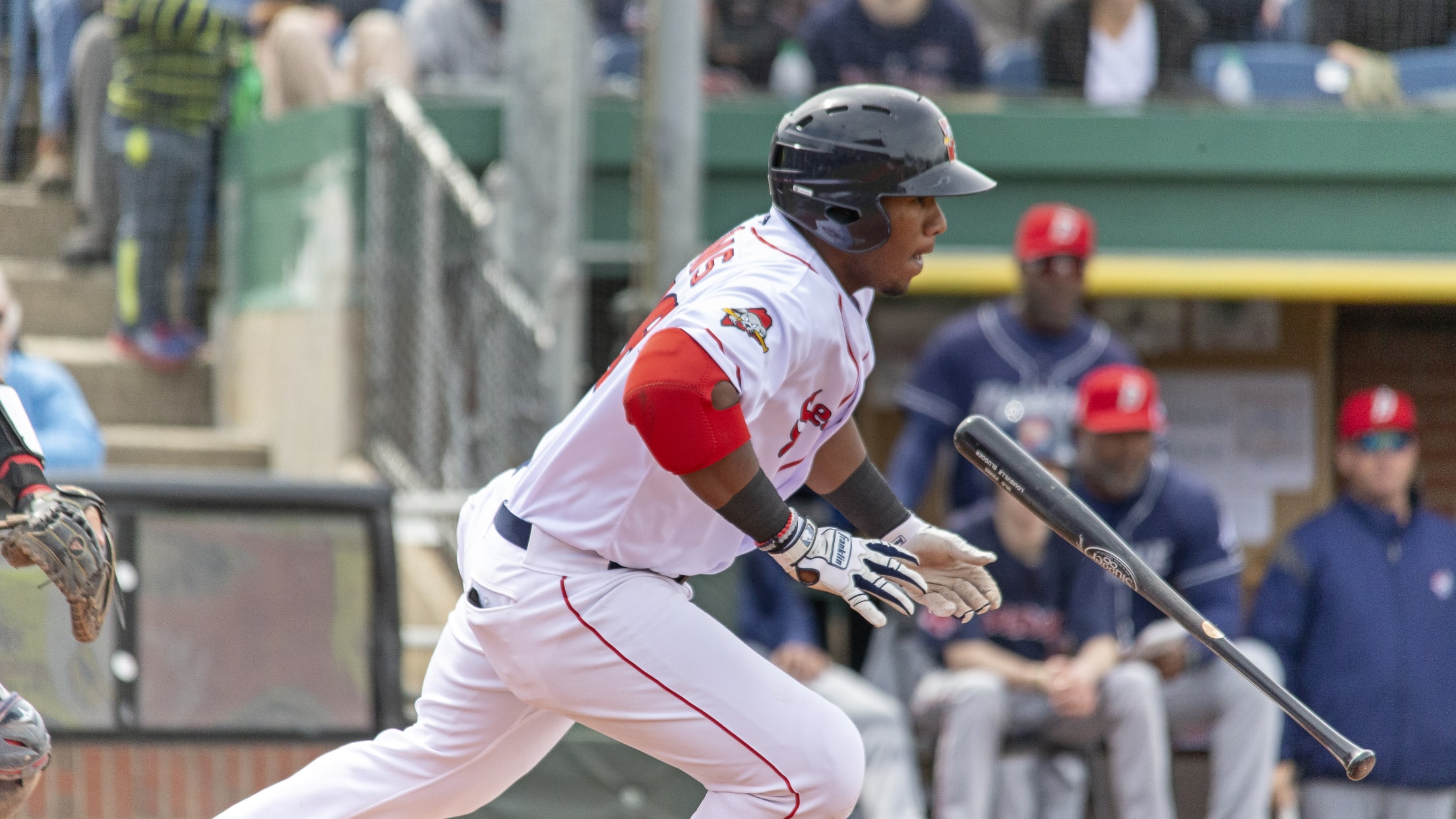 Harrisburg, PA - 1B Jerry Downs snapped a 2-2 tie with an RBI single in the ninth inning, lifting the Portland Sea Dogs (14-16, 41-56) to a 4-2 win over the Harrisburg Senators (10-18, 52-46) on Saturday night at FNB Field. Portland clinched a winning trip, taking their four-game in
Prospect Roundup: Games of July 18
Bart a Giant in San Jose, Brewers' Grisham stays red-hot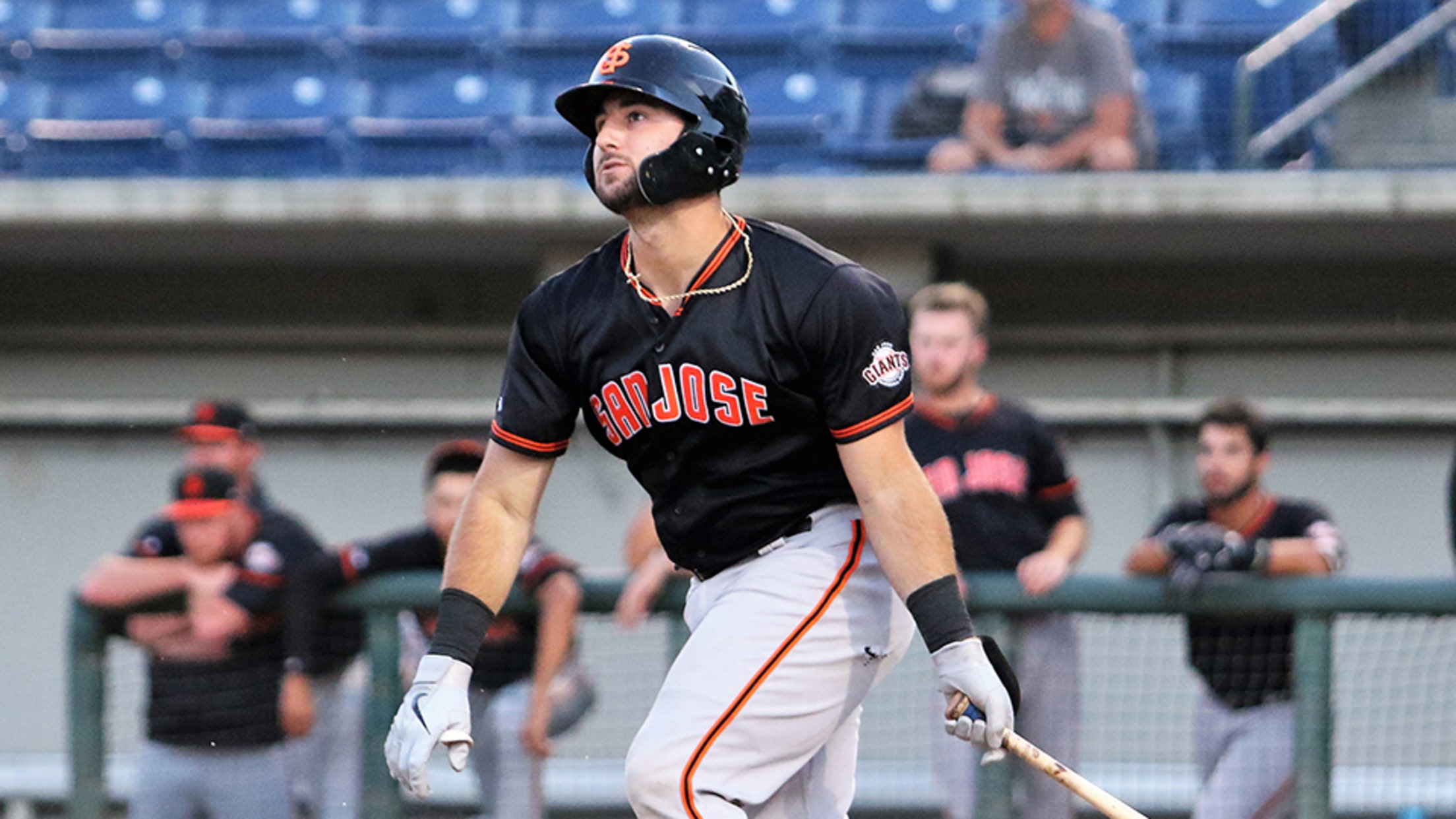 Giants C Joey Bart, Class A Advanced San Jose: 2-for-4, 2 HR, 3 RBIs -- After homering twice on June 8, San Francisco's top prospect had left the yard just twice in the 27 games since. He equaled that output Thursday night in San Jose, notching his second multi-homer game of
Reyes fires seven scoreless in 4-0 win at Harrisburg
Portland improves to 3-1 on the trip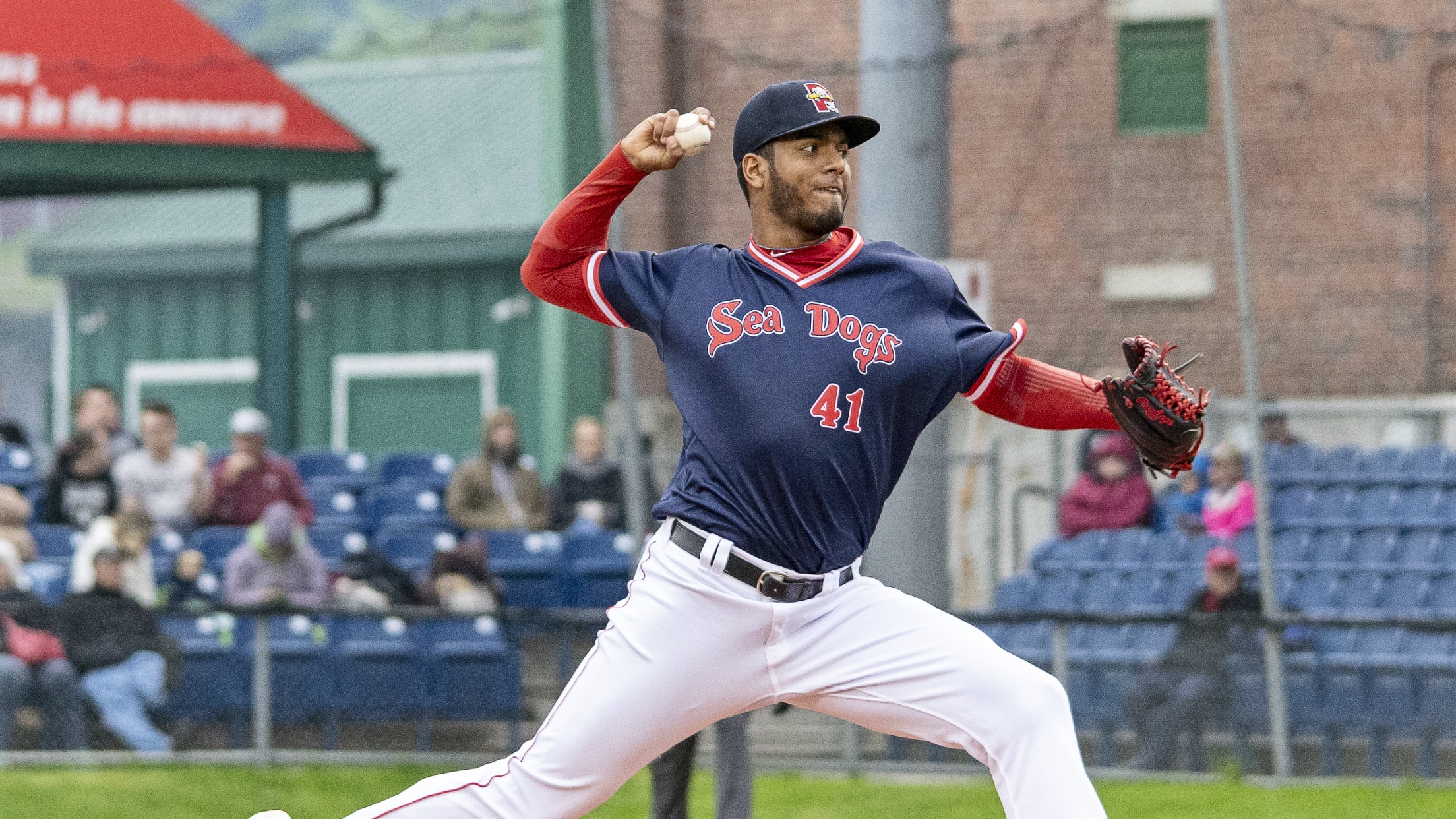 Harrisburg, PA - RHP Denyi Reyes (5-9) fired seven scoreless frames, as the Portland Sea Dogs (13-15, 40-55) defeated the Harrisburg Senators (9-17, 51-45), 4-0 on Thursday night in the series opener at FNB Field. Portland has won three straight on the trip, and their starters have not allowed a
Wade dazzles in a 4-0 win over New Hampshire
Curletta 2-for-3, 2 RBI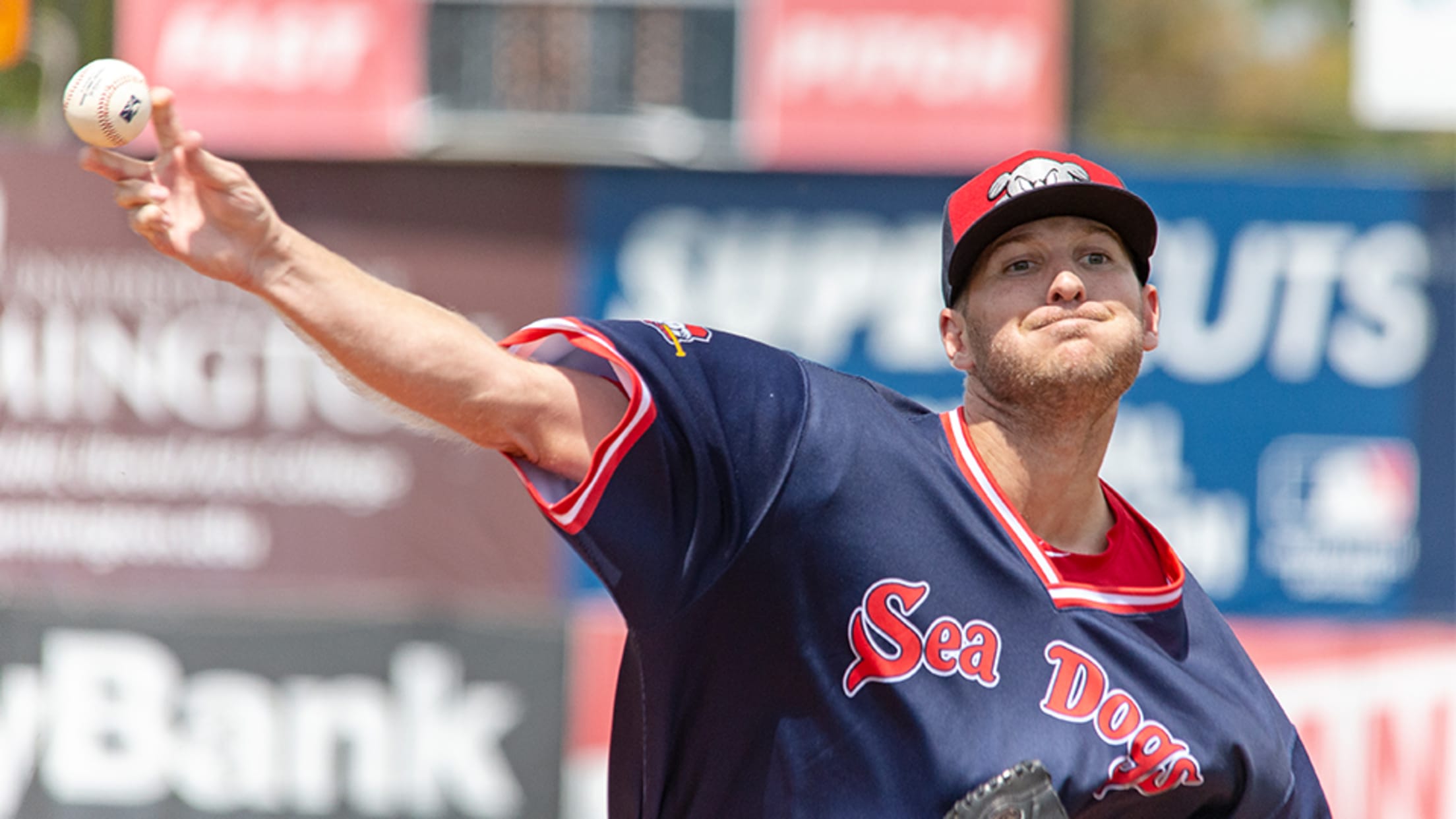 Manchester, NH - Konner Wade (2-3) fired seven scoreless frames in a spot-start as the Portland Sea Dogs (11-15) beat the New Hampshire Fisher Cats (10-16), 4-0 on Tuesday night at Delta Dental Stadium. The series will come down to a rubber-game on Wednesday afternoon.
Prospect Roundup: Games of July 4
Cubs' Amaya posts four hits; Boston's Dalbec homers again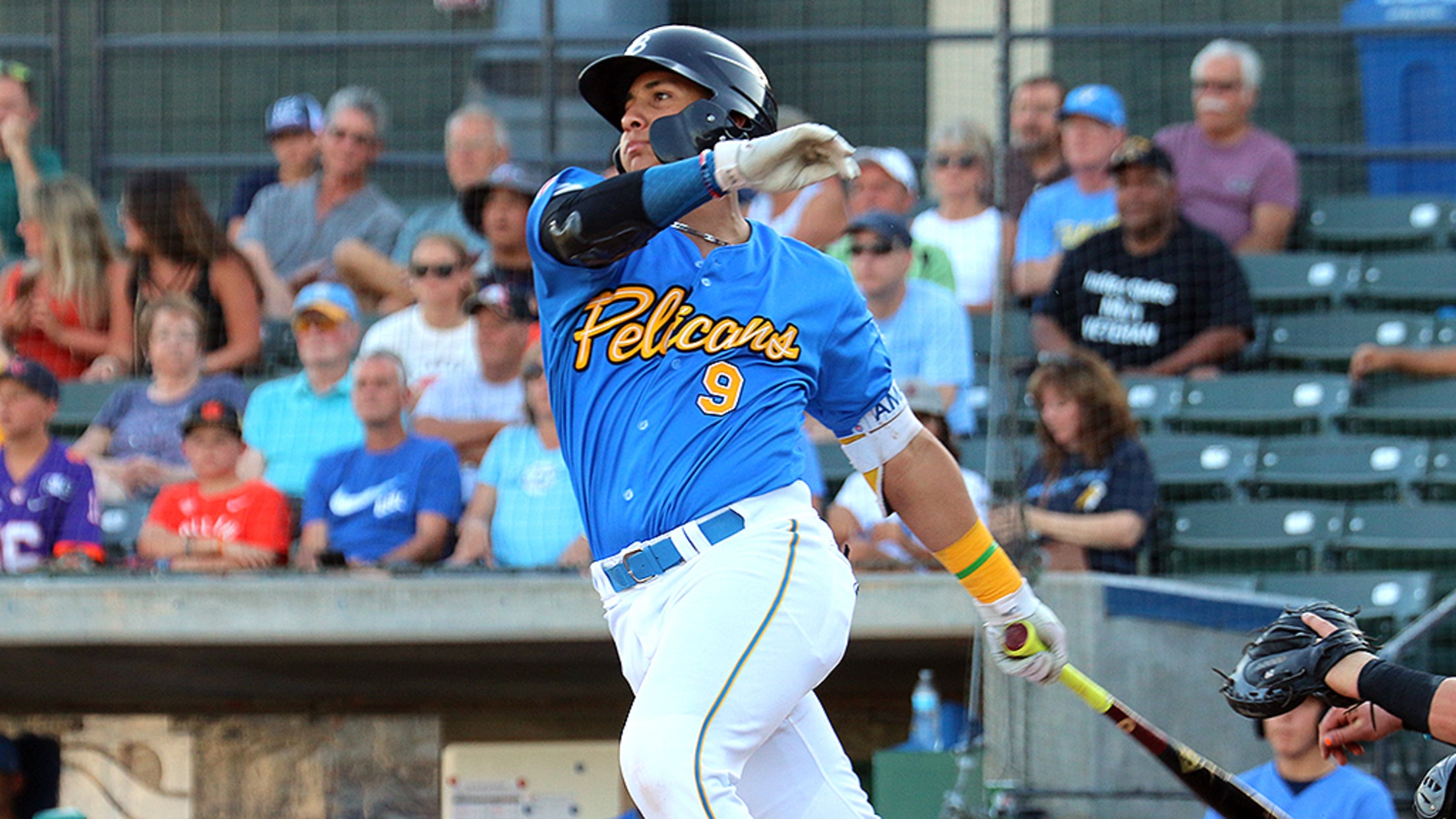 Cubs C Miguel Amaya, Class A Advanced Myrtle Beach: 4-for-5, HR, 3 RBIs, 2 R -- MLB.com's No. 76 overall prospect had multiple hits for the first time since June 14 to raise his average to .221, its highest since April 26, in the Pelicans' 6-0 win over Lynchburg. He
'Dogs win their fifth straight, 6-3 at New Hampshire
Crawford earns first Double-A win/Dalbec 19th homer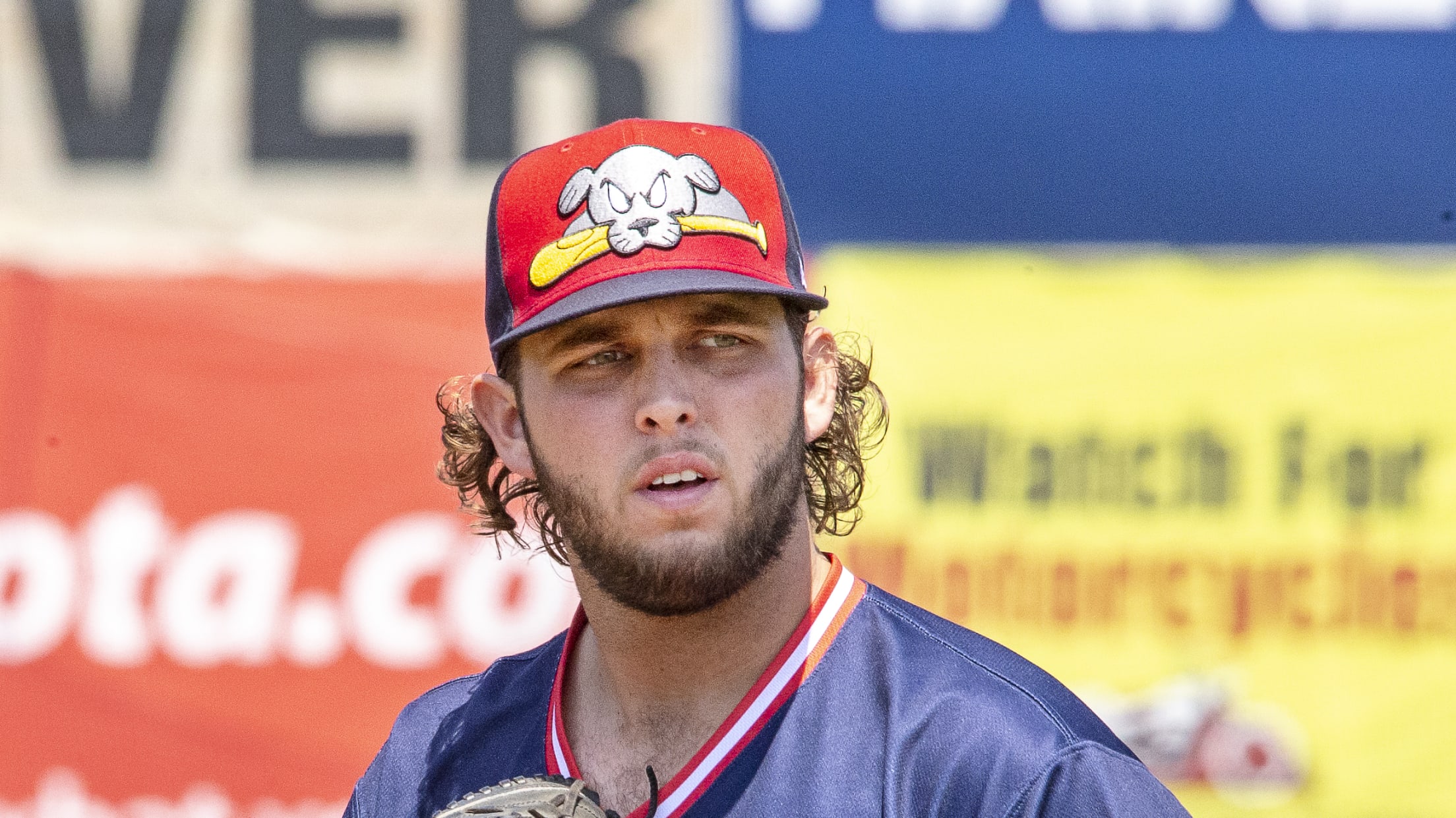 Manchester, NH - Right-hander Kutter Crawford (1-1) earned his first Double-A win and Bobby Dalbec clubbed his 19th homer, leading the Portland Sea Dogs (8-8, 35-48) to a 6-3 win over the New Hampshire Fisher Cats (5-12, 36-48) on Thursday night at Delta Dental Stadium.
Dalbec slugging out of slump for Sea Dogs
Boston's No. 2 prospect goes deep two times, knocks in three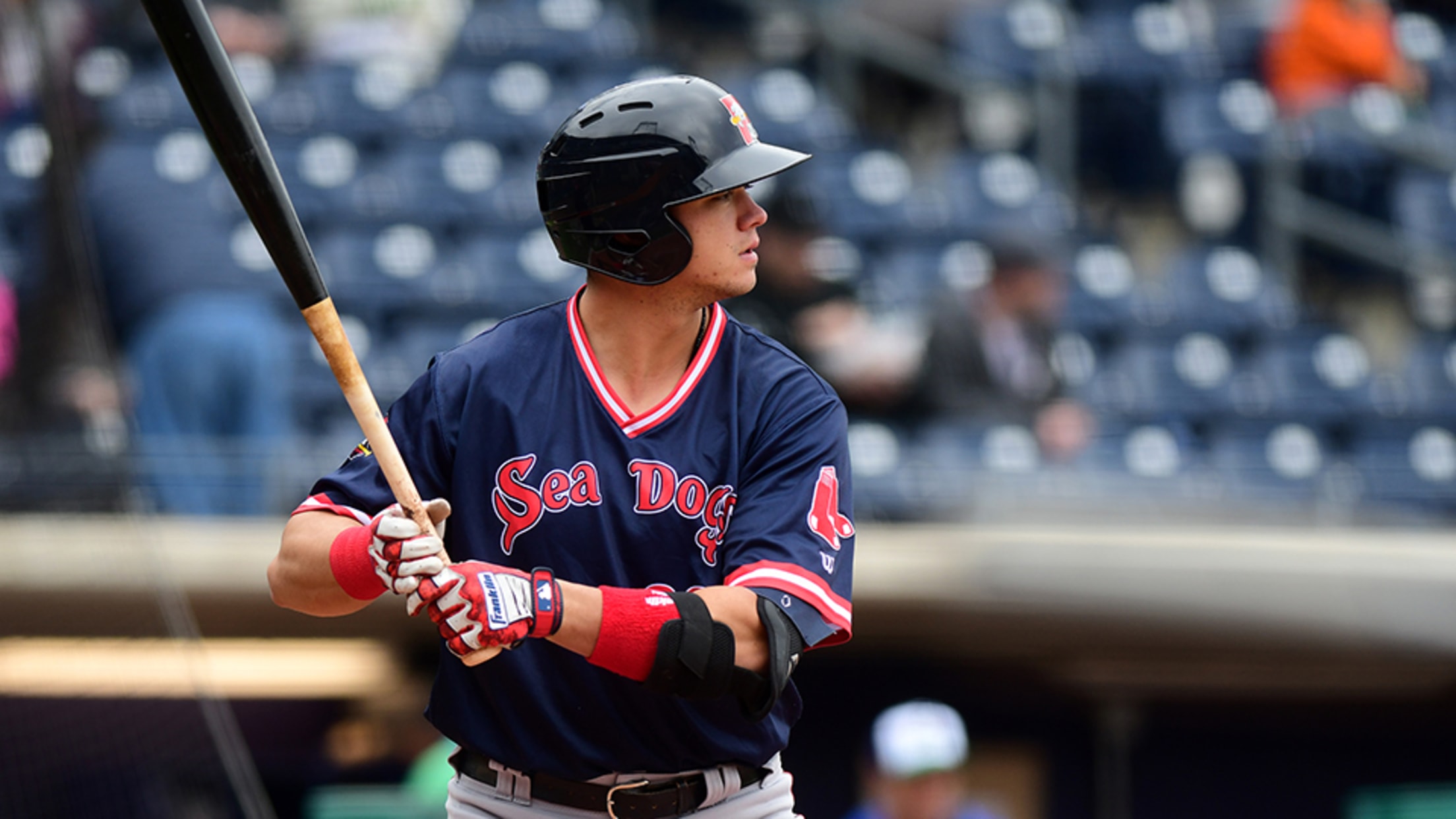 Because the home dugout situated down the first baseline is rather small at Hadlock Field, Double-A Sea Dogs hitting coach Lee May sits just to the left of it, behind the batboy and on-deck circle. He calls it the "best seat in the house." It's an optimal vantage point for
Reading with a 3-2 walk-off win on Sunday
Kent works eight innings/Dalbec 15th homer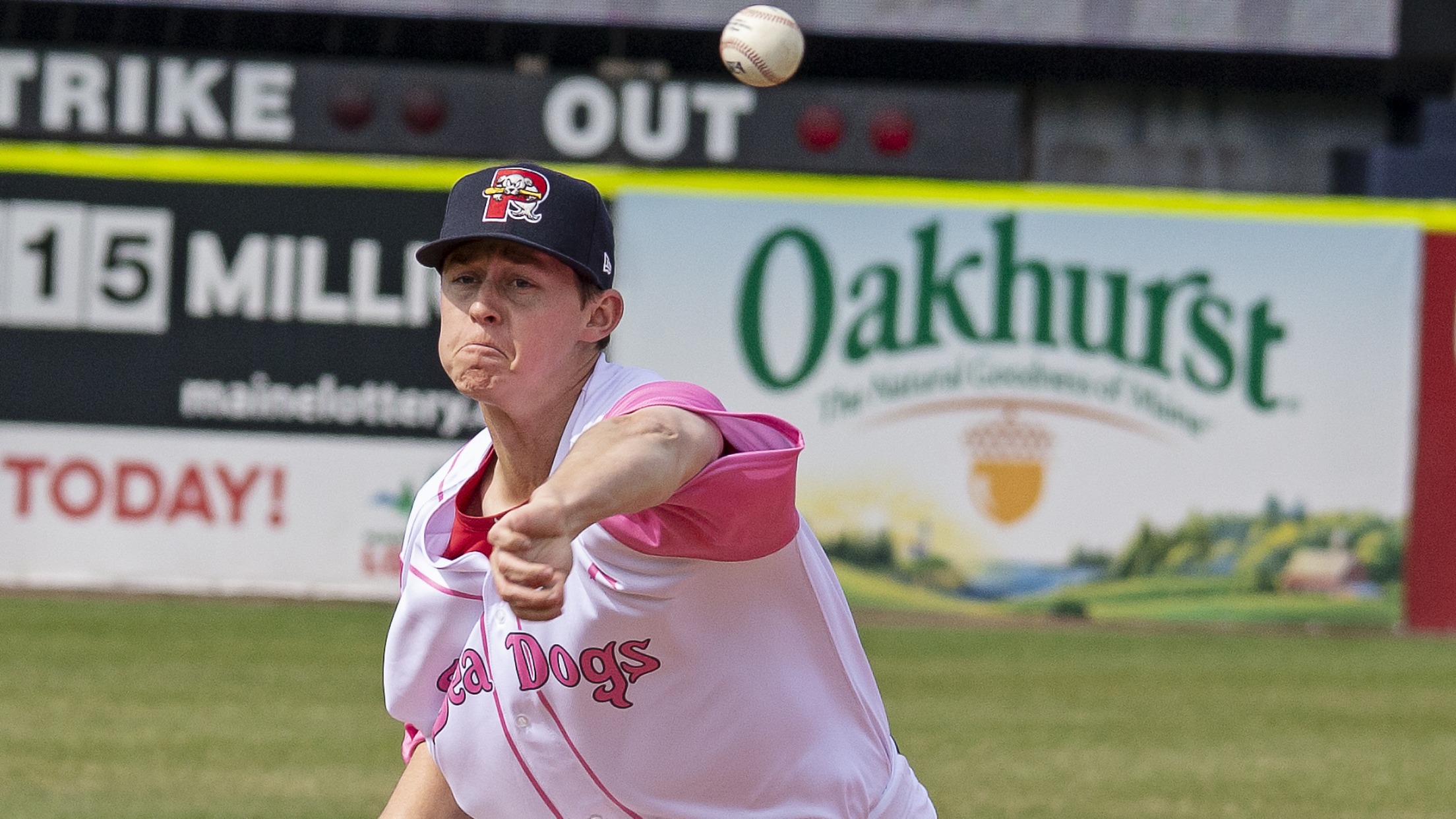 Reading, PA - Fightins catcher Austin Bossart clubbed a two-run, walk-off homer to give Reading (8-5) a 3-2 win over the Portland Sea Dogs (3-8) on Sunday afternoon at FirstEnergy Stadium. Reading swept the four-game series and have won 14 of 18 from the 'Dogs this season.
2019 Eastern League All-Star Game Rosters Announced
Flying Squirrels host All-Star Game for first time on Wednesday, July 10 at The Diamond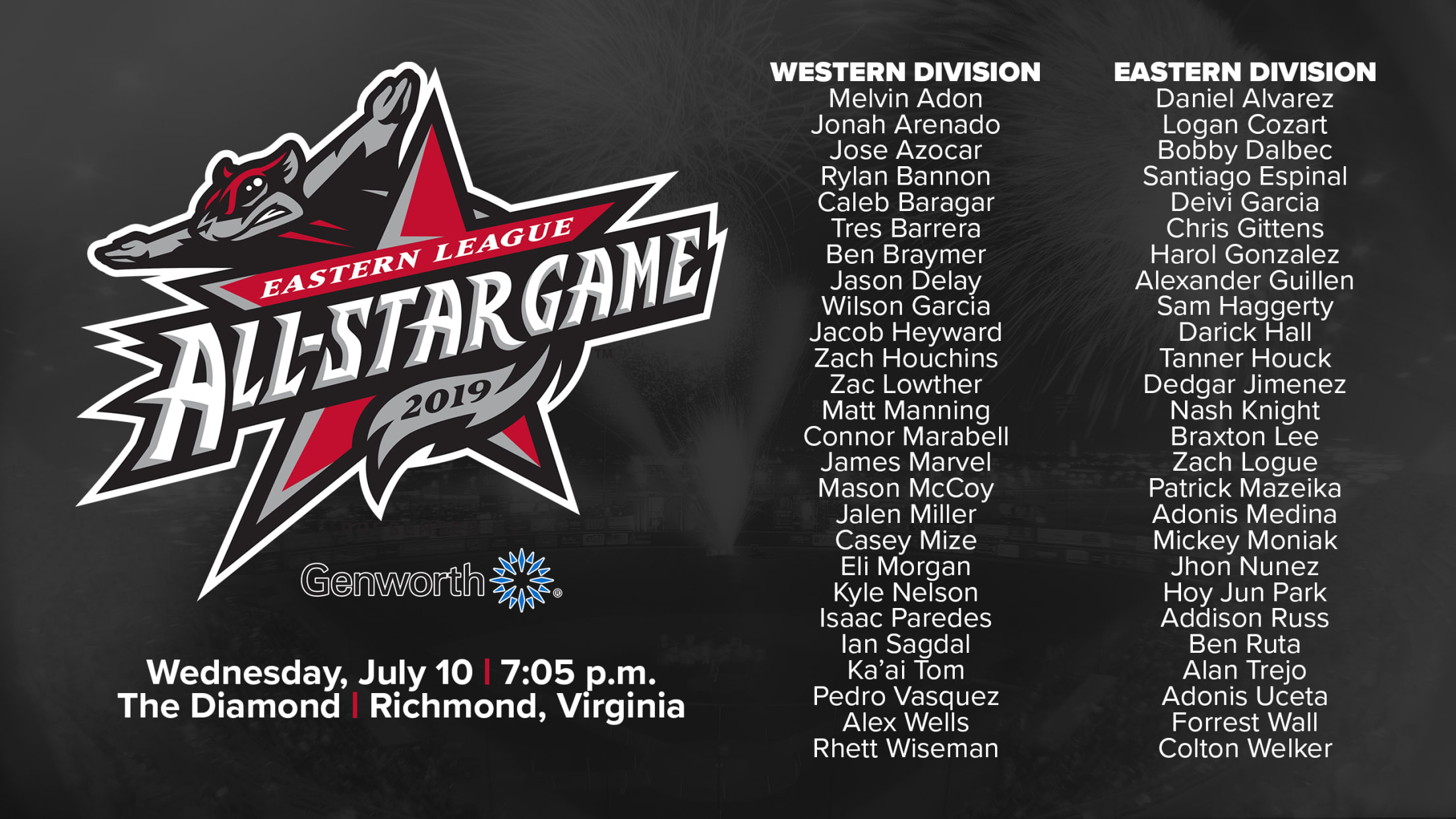 RICHMOND, Va. - The Richmond Flying Squirrels, in conjunction with the Eastern League of Professional Baseball, announced the rosters on Monday for the 2019 Eastern League All-Star Game, which will take place at The Diamond on Wednesday, July 10 at 7:05 p.m. The Flying Squirrels are hosting the event for