August 10th: Volcanoes sweep Hops in thriller 12-9
In the bottom of the first inning, after a rain delay that lasted almost an hour and a half long, Sean Roby hits his first home run since he won the home run derby, his second of the year, which also scores Tyler Fitzgerald and Hunter Bishop and gives the
August 9th: Roby walks off as S-K caps off comeback 8-7
In the bottom of the fourth inning, after Hillsboro takes a 4-0 lead, Logan Wyatt is back at it again with his second home run in as many days that also scores Sean Roby and cuts the lead to 4-2.
Volcanoes Shutout Hops in Finale
Frias suffers loss despite incredible effort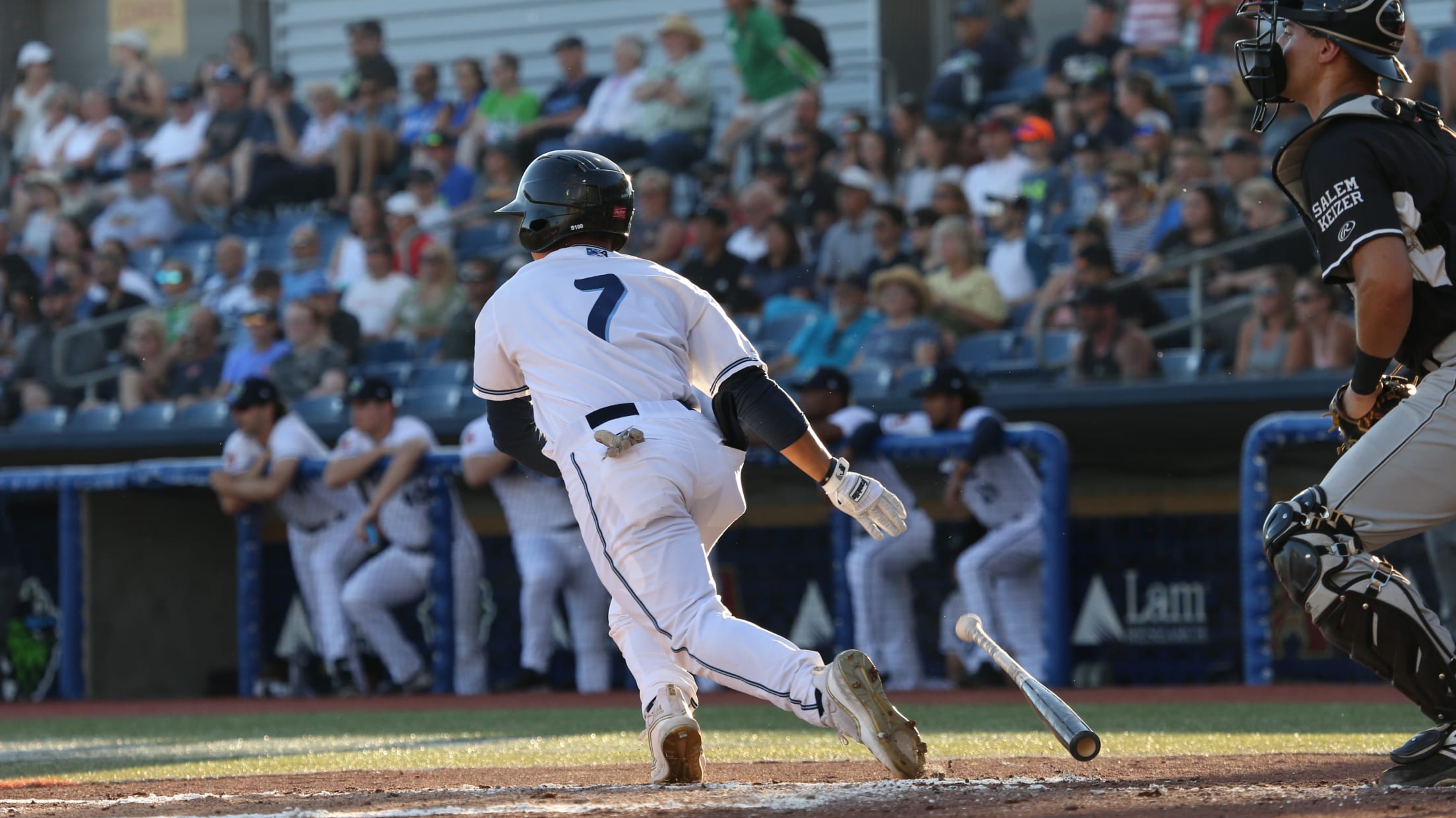 It was a battle between the Volcanoes' Travis Perry and the Hops Luis Frias, both top talents in the Northwest League. Frias was his usual self, scattering five hits over five innings and striking out four hitters. Perry, however, went shot for shot with Frias, throwing six innings of scoreless
July 17th: Bishop homers in 7-2 win over Boise
The Salem-Keizer Volcanoes move one step closer to the NWL first half division title after they beat the Boise Hawks 7-2 in the first game of the three game home series.
In the bottom of the first inning, Logan Wyatt hits an RBI single that scores Hunter Bishop to start it off at 1-0.