Ten Lugnuts invited to prestigious Arizona Fall League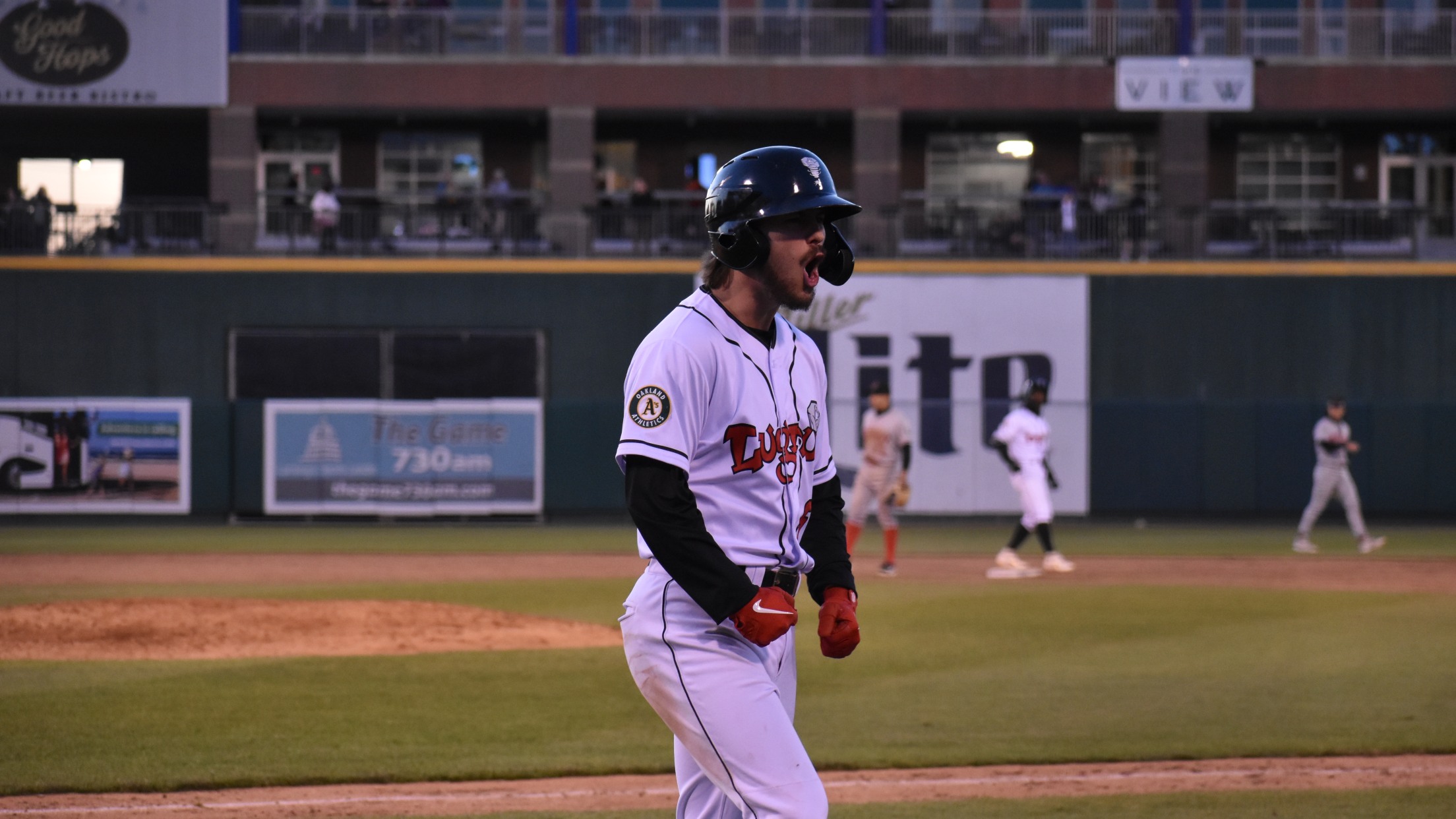 The 2021 Arizona Fall League, a league noted for its prospect-laden rosters, will feature a healthy dose of Lugnuts when it begins play on Wednesday, October 13. 2021 Lugnuts starting pitcher Jeff Criswell, relief pitcher Brock Whittlesey and outfielder Austin Beck (pictured above) are among nine Oakland Athletics prospects scheduled
Mets landing Lee in three-team Benintendi deal
Red Sox get Cordero from Royals, righty Winckowski from Mets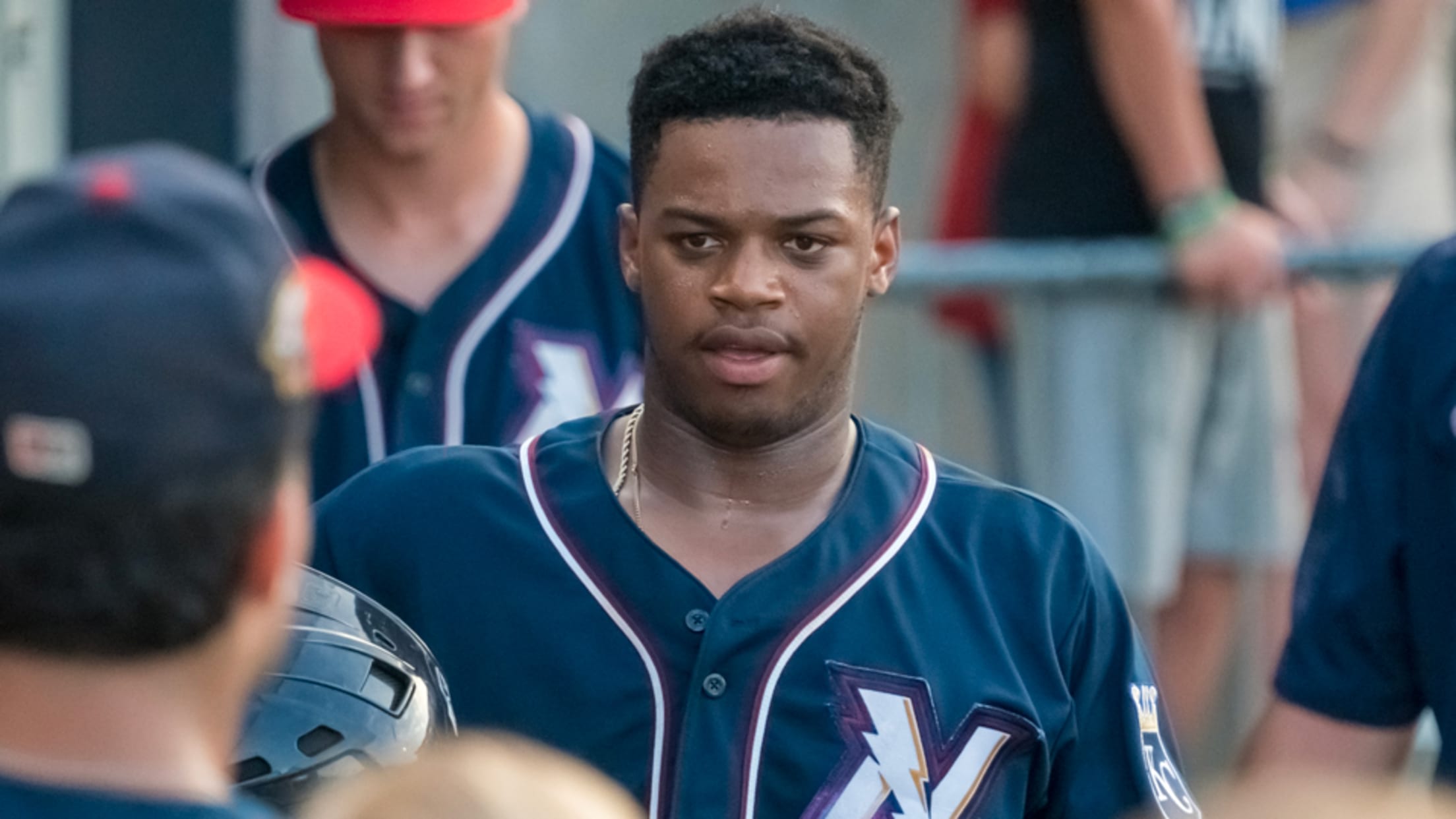 Last year at this time, Khalil Lee was preparing for his first taste of big league Spring Training. On Wednesday, he found out he'll be preparing for his first taste of a whole new system. According to MLB.com executive reporter Mark Feinsand, the 22-year-old outfielder is headed from the Royals
Mets net trio of arms from Jays for Matz
Righties Diaz, Winckowski, Reid-Foley head to New York in swap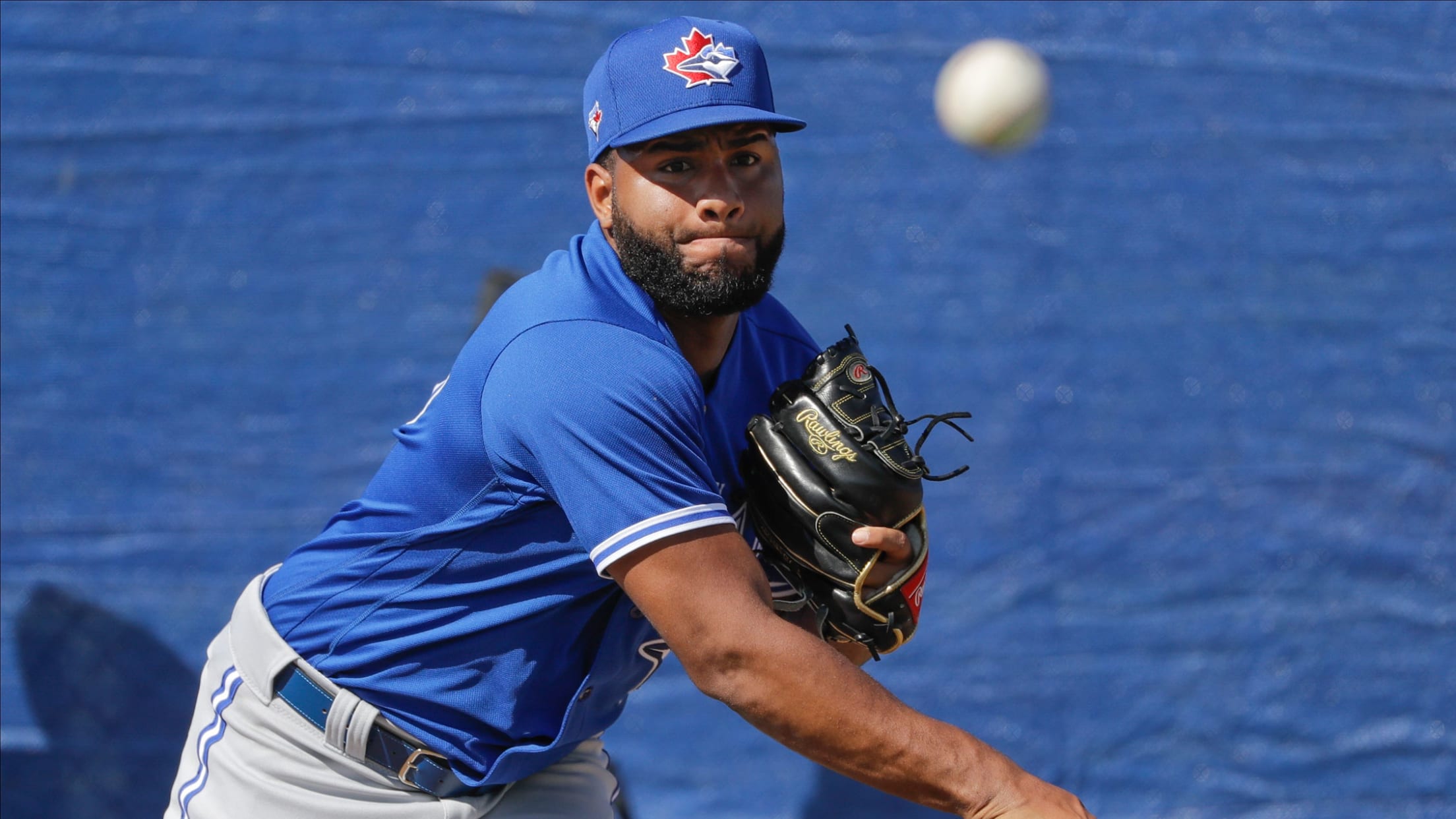 A little over a week after the Mets parted with Endy Rodriguez to acquire big league hurler Joey Lucchesi, a trio of young arms are joining the system. The Blue Jays announced a trade Wednesday night sending No. 26 Toronto prospect Yennsy Diaz, No. 27 Josh Winckowski and fellow right-hander
Winckowski still posting zeros for Dunedin
Jays righty runs scoreless streak to 16 innings since promotion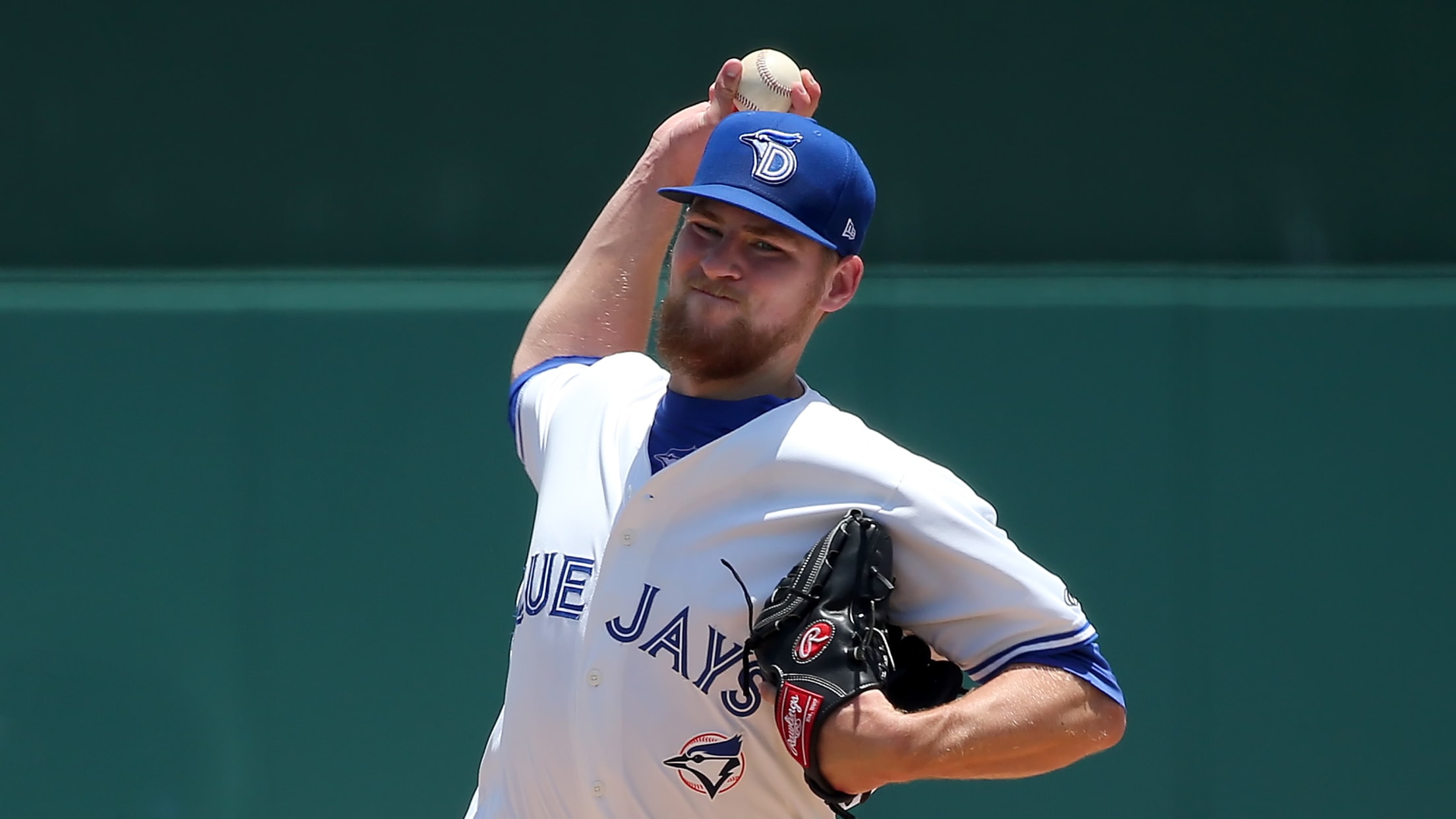 For Josh Winckowski, the move to the Florida State League has meant a lot of nothing for everyone else.The right-handed Toronto prospect ran his Class A Advanced scoreless streak to 16 innings after allowing one hit and a walk while striking out six in seven frames during Dunedin's 10-1 win
Lugnuts play spoiler, rally past Hot Rods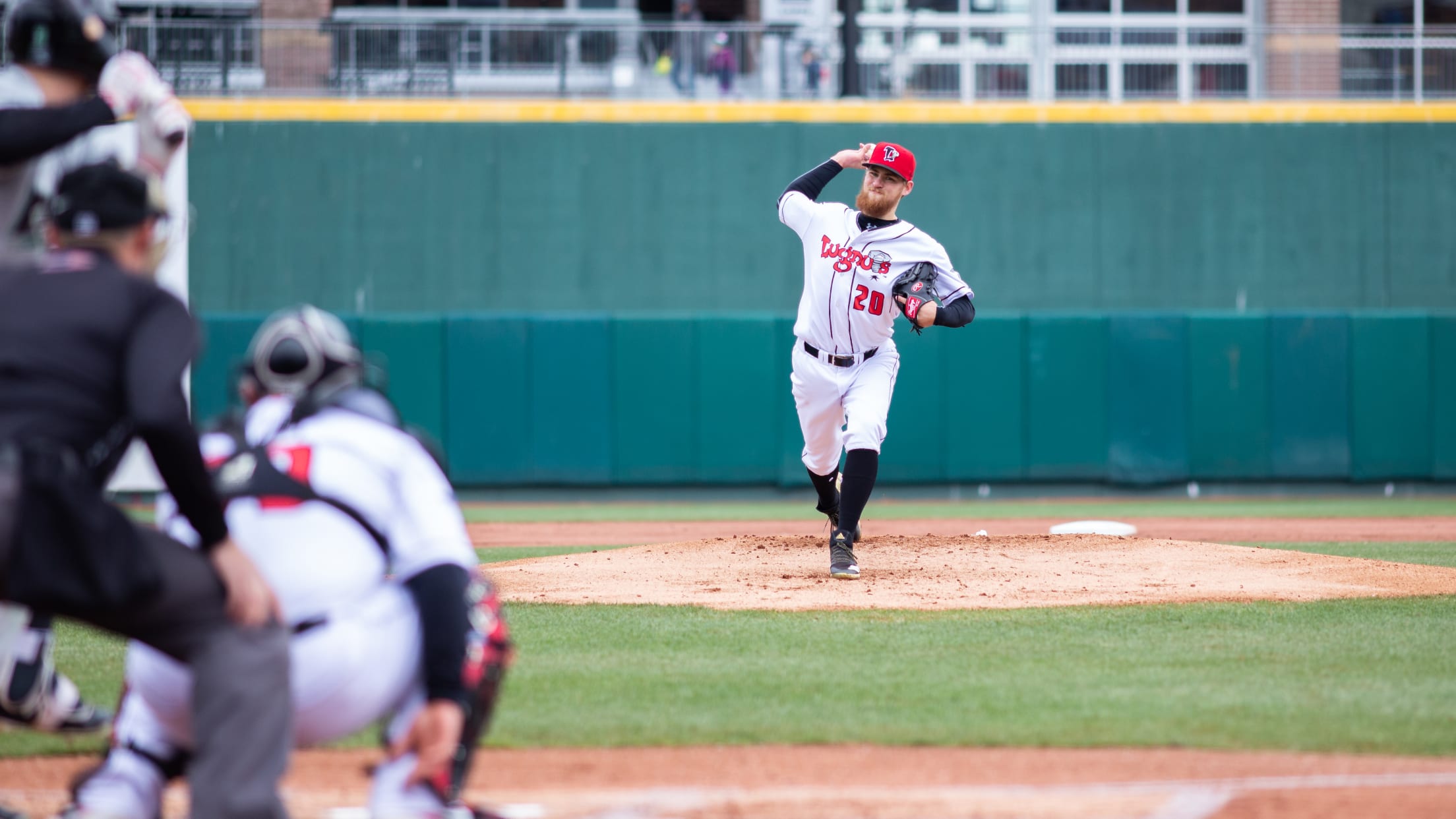 LANSING, Mich. - D.J. Neal lined a game-tying RBI double in the bottom of the eighth inning and scored the go-ahead run on a Gabriel Moreno sacrifice fly, and the Lansing Lugnuts (31-36) dealt a major blow to the playoff hopes of the Bowling Green Hot Rods (38-30) with a
Lugs' 3-Game Winning Streak Halted
EASTLAKE, OH - Rafael Lantigua collected his second double and fourth RBI of the series, but the Lansing Lugnuts (28-33) were held to two runs on five hits in a 5-2 loss to the Lake County Captains (36-26) on Sunday afternoon at Classic Park.The setback ended the Lugnuts' three-game winning
Five Lugnuts named MWL All-Stars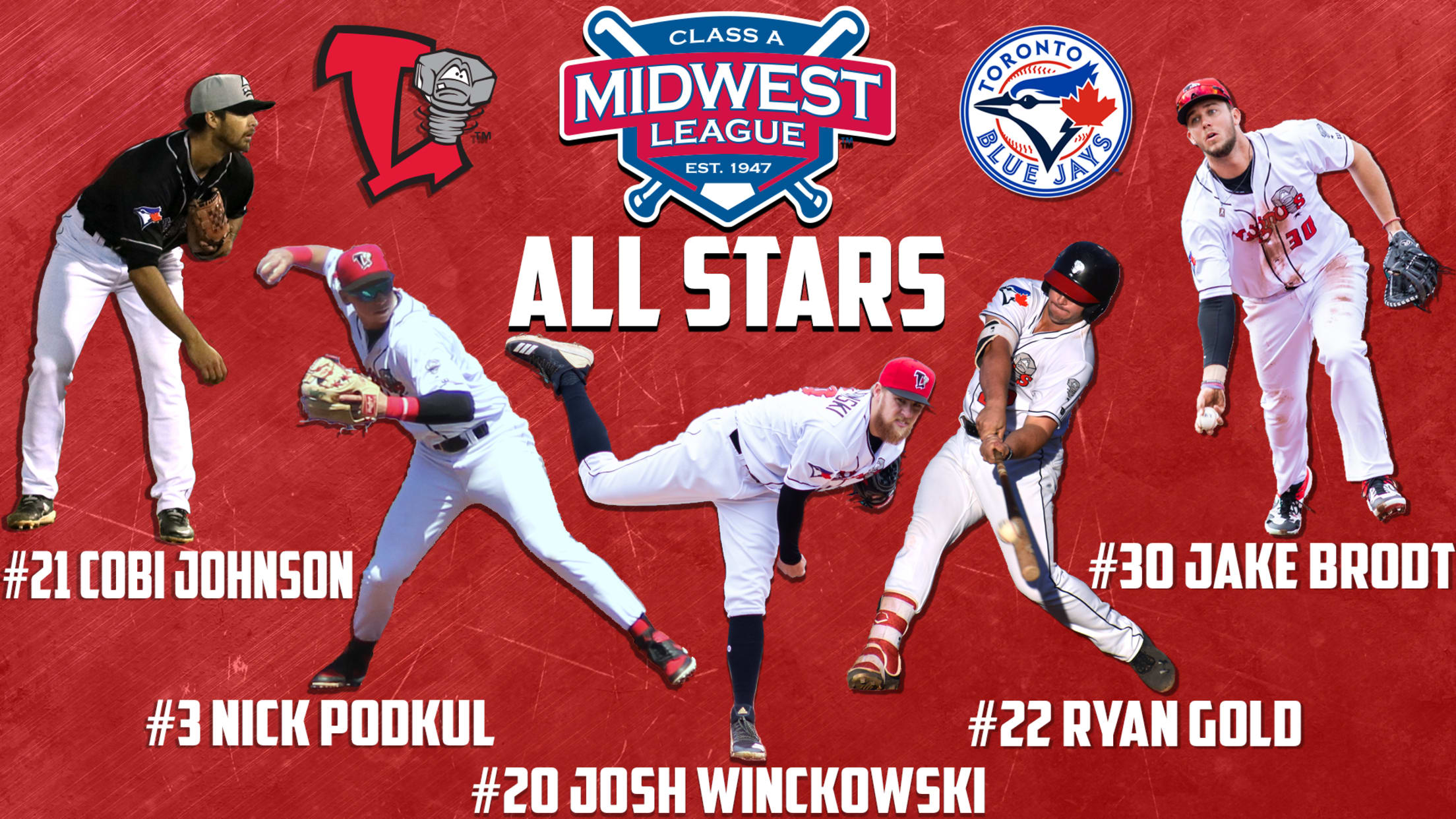 LANSING, Mich. - The Lansing Lugnuts announce that five players have been named to the Midwest League Eastern Division All-Star Team, with the All-Star Game to be held at South Bend's Four Winds Field on Tuesday, June 18th.Jake Brodt was named an All-Star starter at first base, catcher/first baseman Ryan
Five Lugnuts named Midwest League All-Stars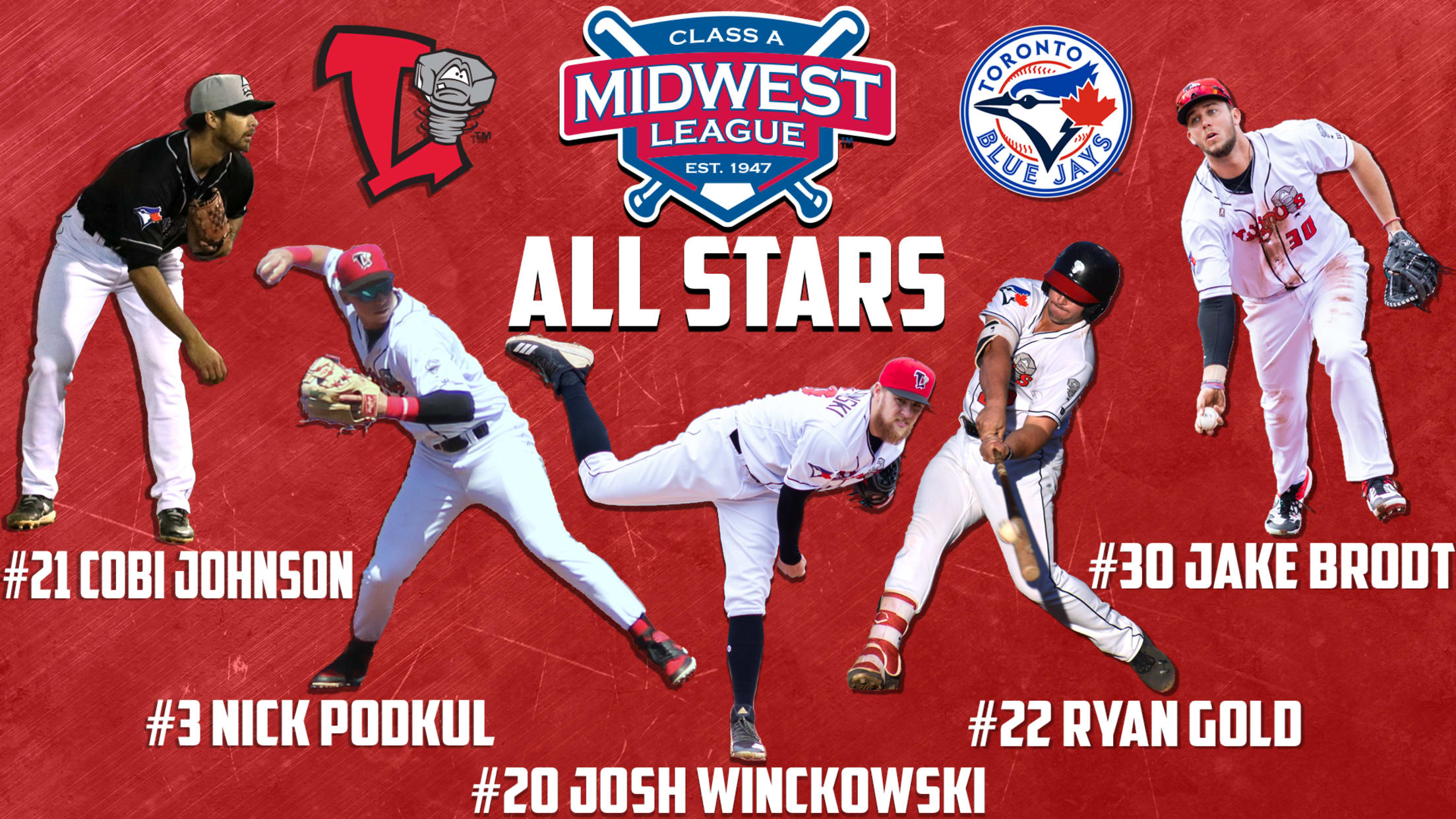 LANSING, Mich. - The Lansing Lugnuts announce that five players have been named to the Midwest League Eastern Division All-Star Team, with the All-Star Game to be held at South Bend's Four Winds Field on Tuesday, June 18th.Jake Brodt was named an All-Star starter at first base, catcher/first baseman Ryan
Nuts overpower first-place Loons, 8-0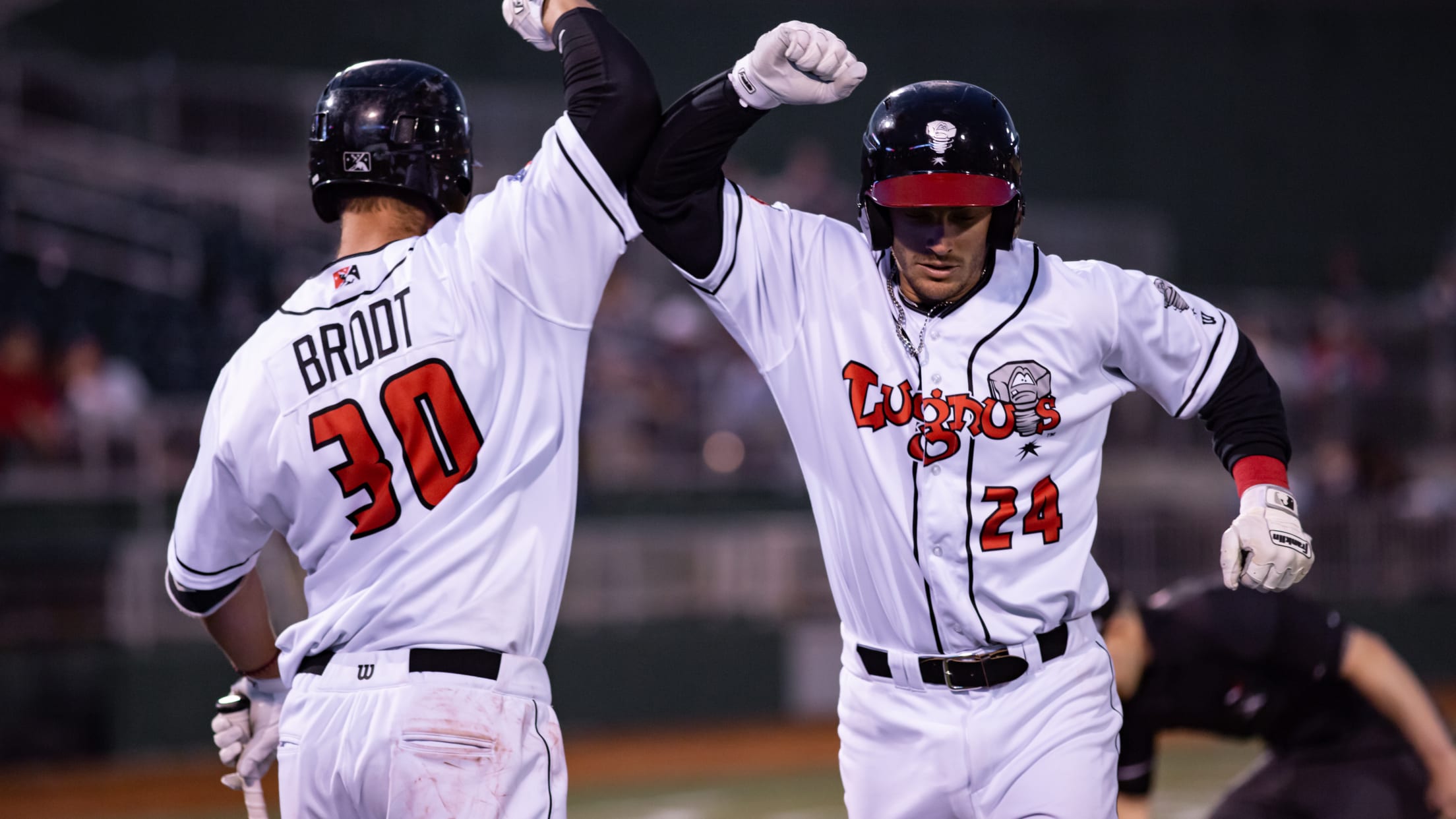 MIDLAND, Mich. - Josh Winckowski shut down the Midwest League's most powerful offense and the Lansing Lugnuts (25-31) homered in the first four innings, including two Hagen Danner big flies, in an 8-0 series-opening win over the Great Lakes Loons (35-20) on Tuesday night at Dow Diamond.The Loons entered the
Conine debuts, Winckowski dominates in 3-1 Lugnuts win
DAYTON, OH - 2018 Toronto Blue Jays 2nd-rounder Griffin Conine made his Midwest League debut with an RBI single and Josh Winckowski tossed seven scoreless innings, leading the Lansing Lugnuts (22-29) past the Dayton Dragons (16-37), 3-1, on Wednesday night at Fifth Third Field.Reinstated from the Restricted List and added
Putting the Win in Winckowski
Lugnuts snap road losing streak, 7-1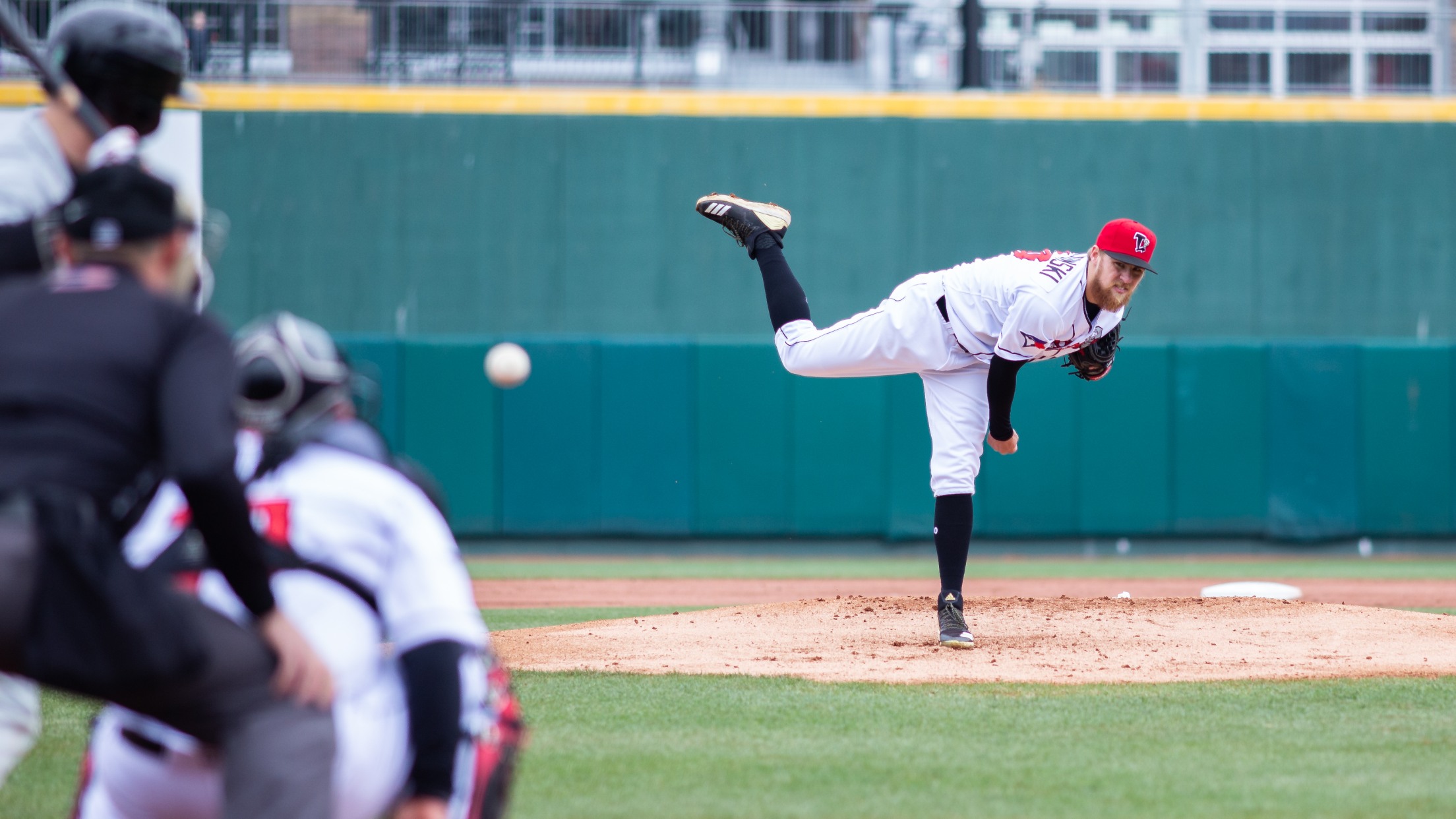 FORT WAYNE, Ind. - Josh Winckowski scattered 10 hits in seven innings and the Lansing Lugnuts (18-23) snapped a franchise record ten-game road losing streak, 7-1, over the Fort Wayne TinCaps (17-23) on Saturday night at Parkview Field.The Lugnuts had not won a game away from Cooley Law School Stadium
Lugnuts' losing streak ends with a Winck
LANSING, Mich. - Josh Winckowski was brilliant for seven innings and the Lansing Lugnuts (15-21) snapped a six-game losing streak and ruined Garrett Hill's perfect ERA with a 4-2 series-opening win over the West Michigan Whitecaps (16-19) on Monday night at Cooley Law School Stadium.The Lugnuts had gone 0-6 in
Winckowski, Rees silence Hot Rods
BOWLING GREEN, Ky. - Josh Winckowski combined with Jackson Rees to shut down the Midwest League's highest scoring team, sending the Lansing Lugnuts (11-10) past the Bowling Green Hot Rods (12-10), 4-0, on Friday night at Bowling Green Ballpark.The Hot Rods entered the day having scored 110 runs in their first 21
Three's a charm as Lugnuts blank Dragons
LANSING, Mich. - Josh Winckowski combined with three relievers on a three-hitter and the Lansing Lugnuts (9-7) used a three-run first inning to roll past the Dayton Dragons (6-10), 4-0, on Saturday afternoon at Cooley Law School Stadium.The Lugnuts took two of three in the series and have won five of their
Late-inning Lugs rally again, 6-2 in 10 innings
COMSTOCK PARK, Mich. - Jake Brodt 's RBI single catalyzed a four-run tenth inning, and the Lansing Lugnuts (5-6) came back to beat the West Michigan Whitecaps (5-6), 6-2, on Monday night at Fifth Third Ballpark.Of the Lugnuts' 41 runs scored in 2019, 29 - 71% - have been scored in
Winckowski impresses but Lugnuts drop opener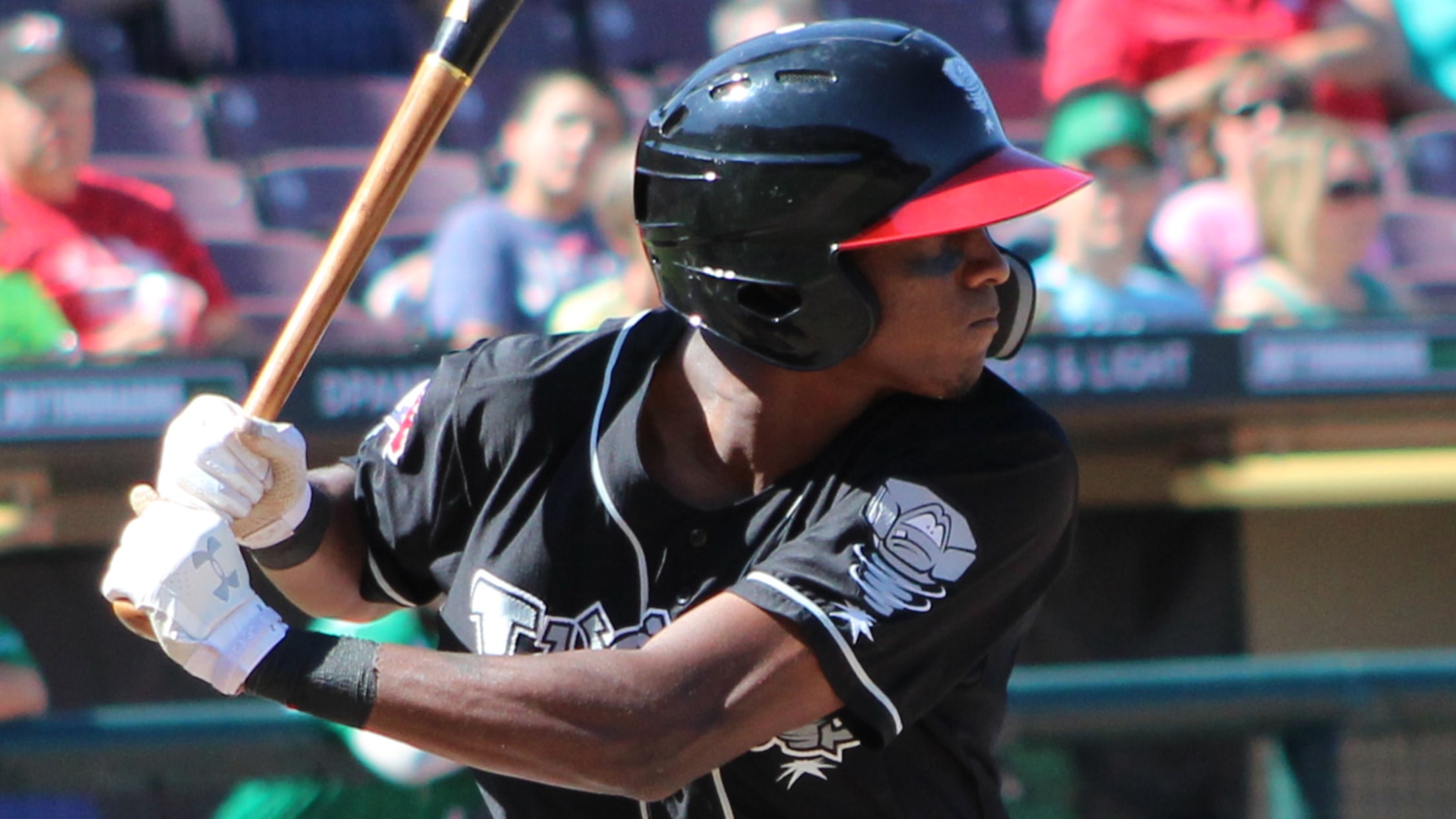 FORT WAYNE, Ind. - 2018 Northwest League Pitcher of the Year Josh Winckowski struck out seven batters in a scoreless Midwest League debut, but the Lansing Lugnuts (0-1) were blanked, 3-0, by the Fort Wayne TinCaps (1-0) on Minor League Baseball's Opening Night on Thursday at Parkview Field.The 20-year-old Winckowski matched
Sluggers, 2018 picks earn Northwest honors
Terry, Winckowski, No. 2 overall pick Bart lead end-of-season All-Stars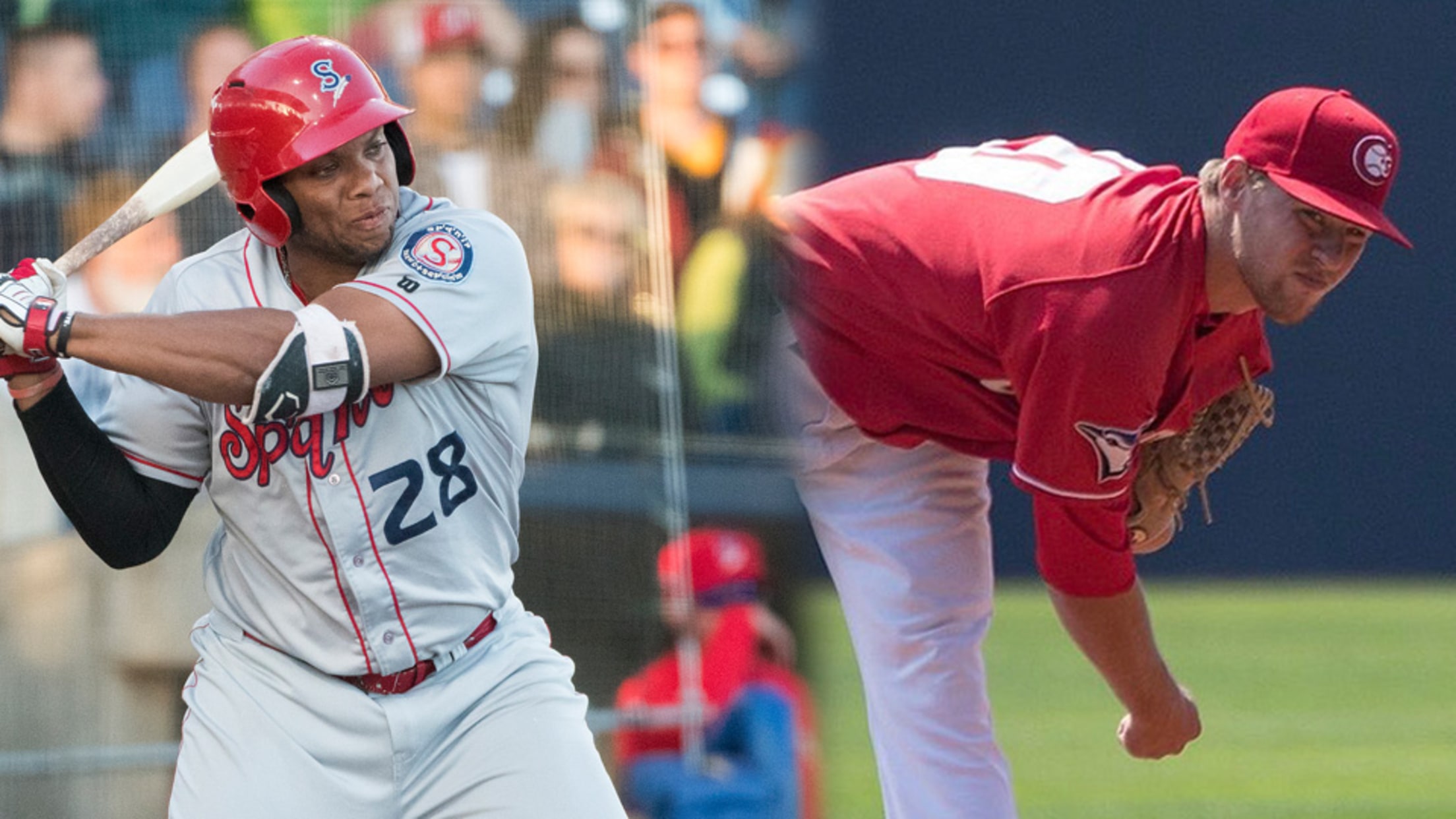 Weeks after winning the Northwest League Home Run Derby, Curtis Terry is raking in another honor on the circuit.The Mariners first baseman was named Player of the Year while Blue Jays prospect Josh Winckowski garnered the Pitcher of the Year honor as part of the 2018 Northwest League end-of-season All-Stars
Braves' Anderson awarded for latest gem
Florida right-hander took no-no into eighth to capture FSL honor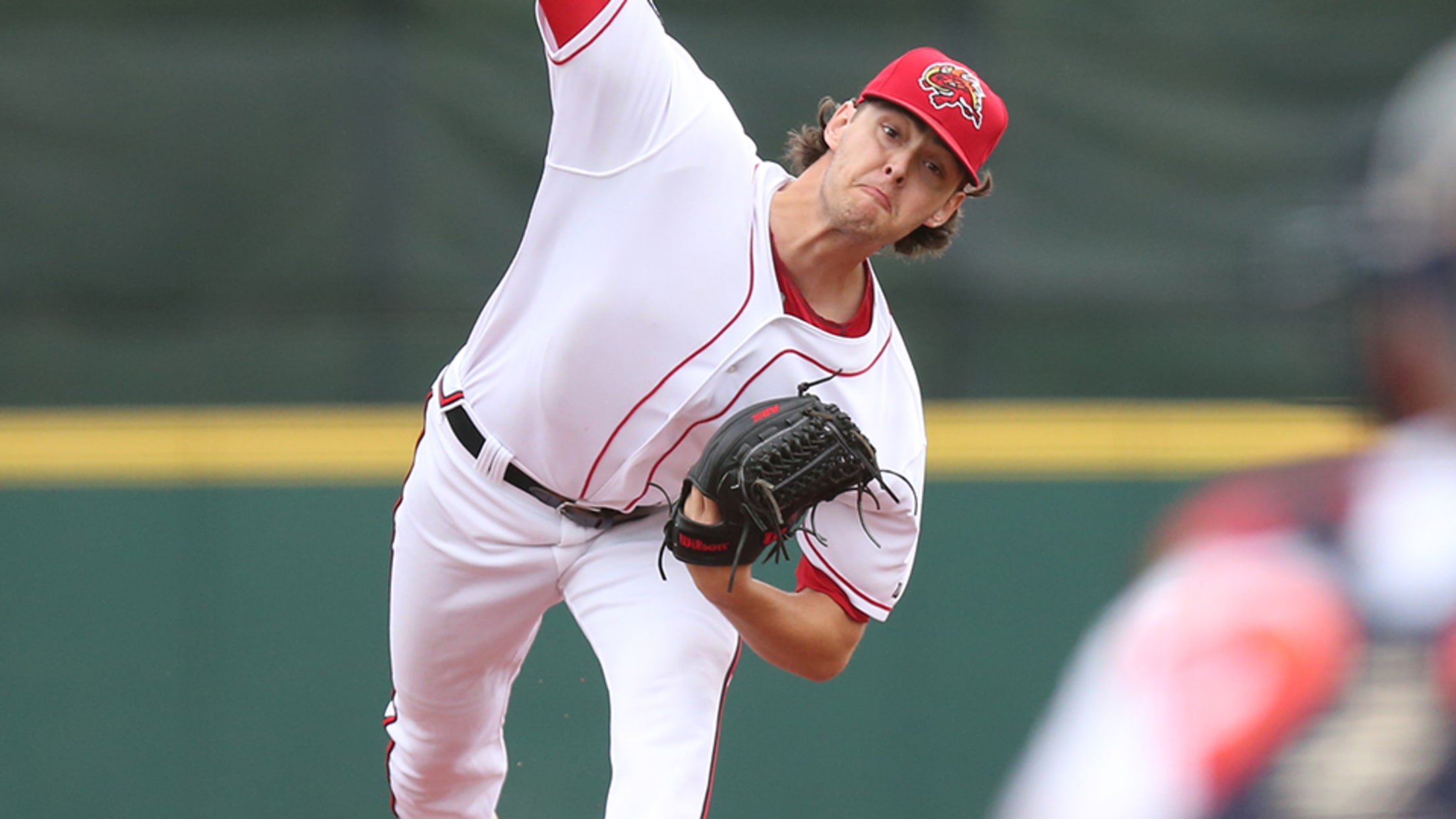 Ian Anderson didn't think he had a no-hitter going for Class A Advanced Florida last Wednesday, until he did. Even when he combined with relievers Justin Kelly and Brandon S. White to throw 10 hitless innings, the Fire Frogs still hadn't technically finished off the feat. (They eventually lost, 6-3,
Canadians shutout Hops for second consecutive night
Vancouver's staff stifles Hillsboro in 2-0 Victory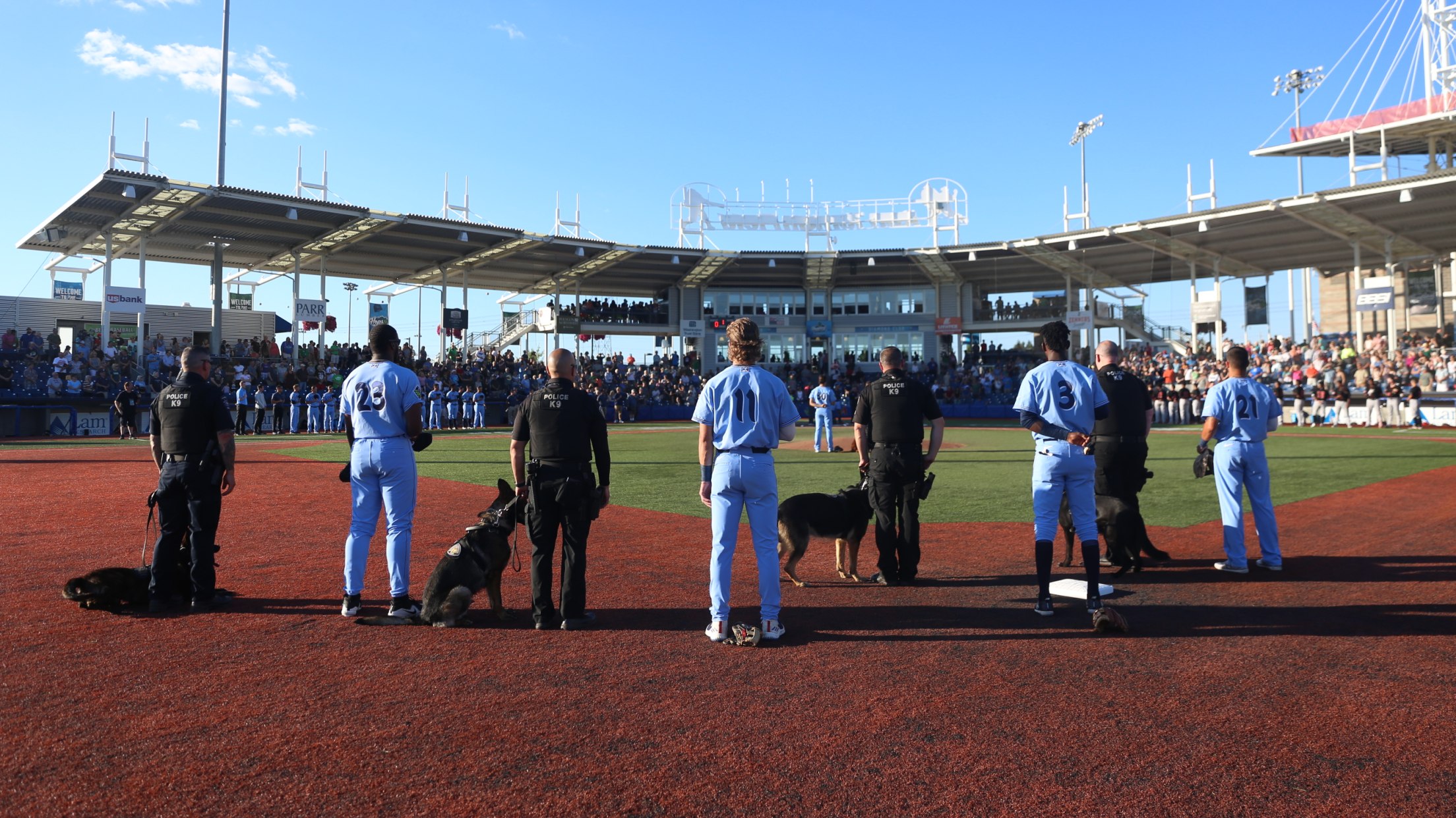 The Hillsboro Hops were blanked by the Vancouver Canadians for the second time in as many days, falling by a score of 2-0. 
Winckowski fans 10 in six scoreless innings
Blue Jays prospect mixes in changeup, limits Braves to two hits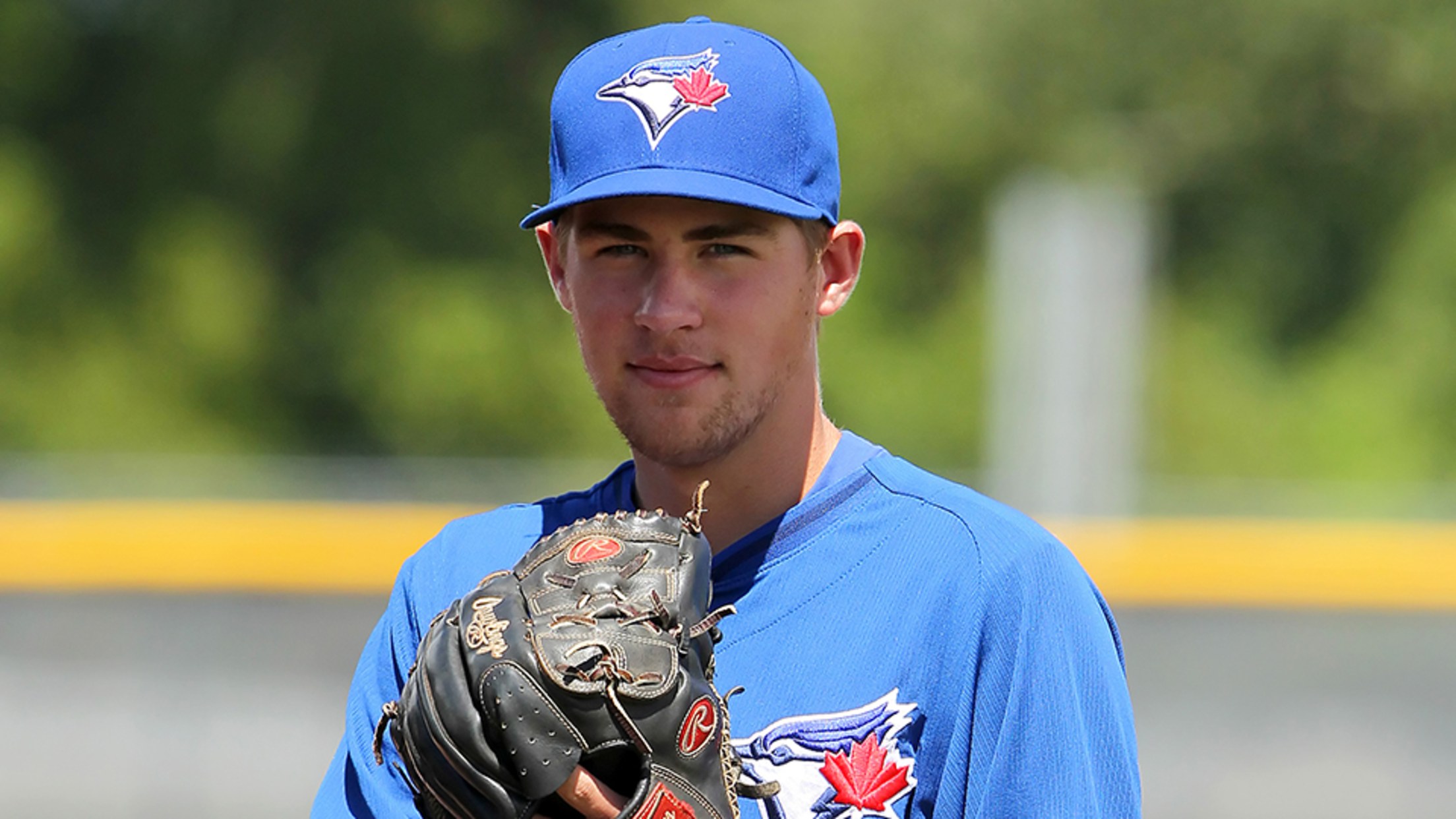 It was about time Josh Winckowski branched out a little more and trusted an alternate pitch.So when Rookie-level Bluefield pitching coach Antonio Caceres challenged Winckowski to turn to his changeup more often, the right-hander was up to the task.