Hendrick, Ibarra ignite Tortugas to 10-6 win over Hammerheads
Both collect multi-hit efforts, adding home runs, as Daytona sets season-highs in runs and hits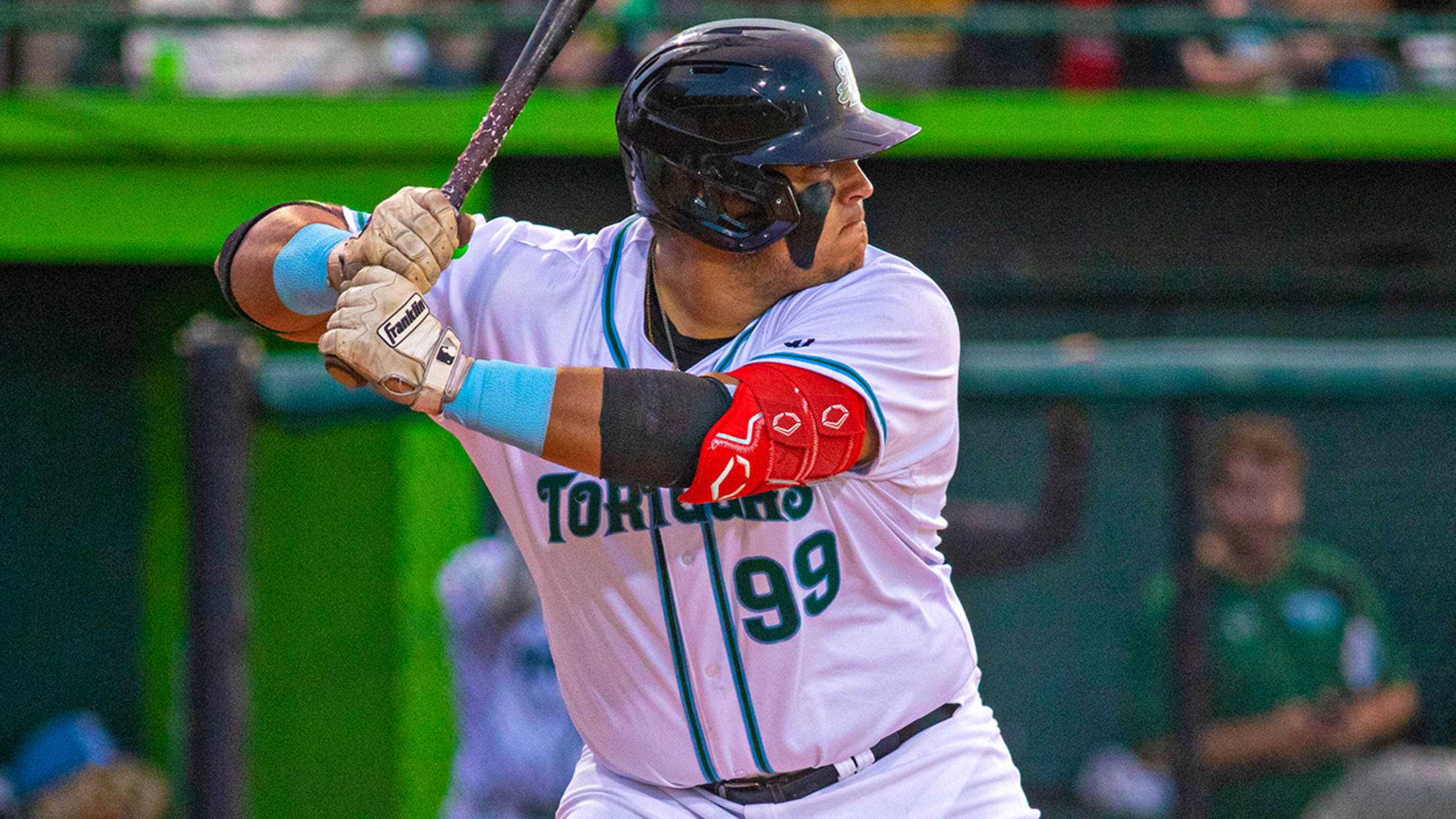 DAYTONA BEACH, Fla. — Despite trailing 2-0 and 4-2 early in the game, Daytona's offense awoke from its slumber with a bang. RF Austin Hendrick and 1B Ruben Ibarra each collected multi-hit games and a home run, as the Tortugas slugged their way past the Jupiter Hammerheads, 10-6, in front
Daytona drives five-run fifth to 7-4 triumph over Bradenton
Gus Steiger registers fifth-straight multi-hit game, as Tortugas win for sixth time in seven games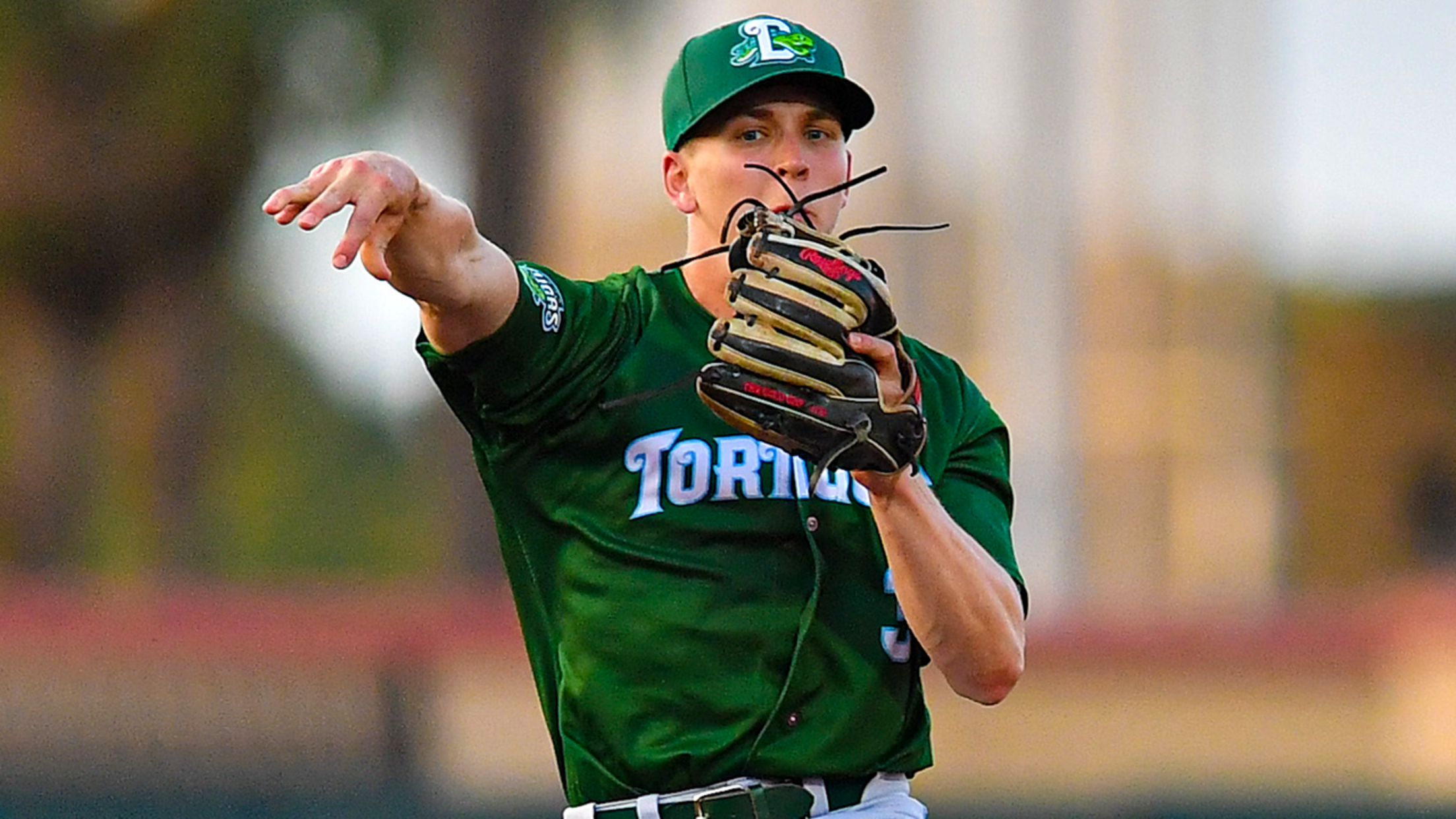 DAYTONA BEACH, Fla. — SS Gus Steiger continued his recent tear by registering his fifth-straight multi-hit game on Sunday evening. The 23-year-old made several vital defense plays in the final few innings to keep Daytona in charge, as the Tortugas utilized a five-run fifth inning to topple the Bradenton Marauders,
Pitching propels Daytona to shutout victory over Bradenton, 3-0
Javi Rivera, Tanner Cooper, and Dennis Boatman combine on four-hit blanking of defending Florida State League champs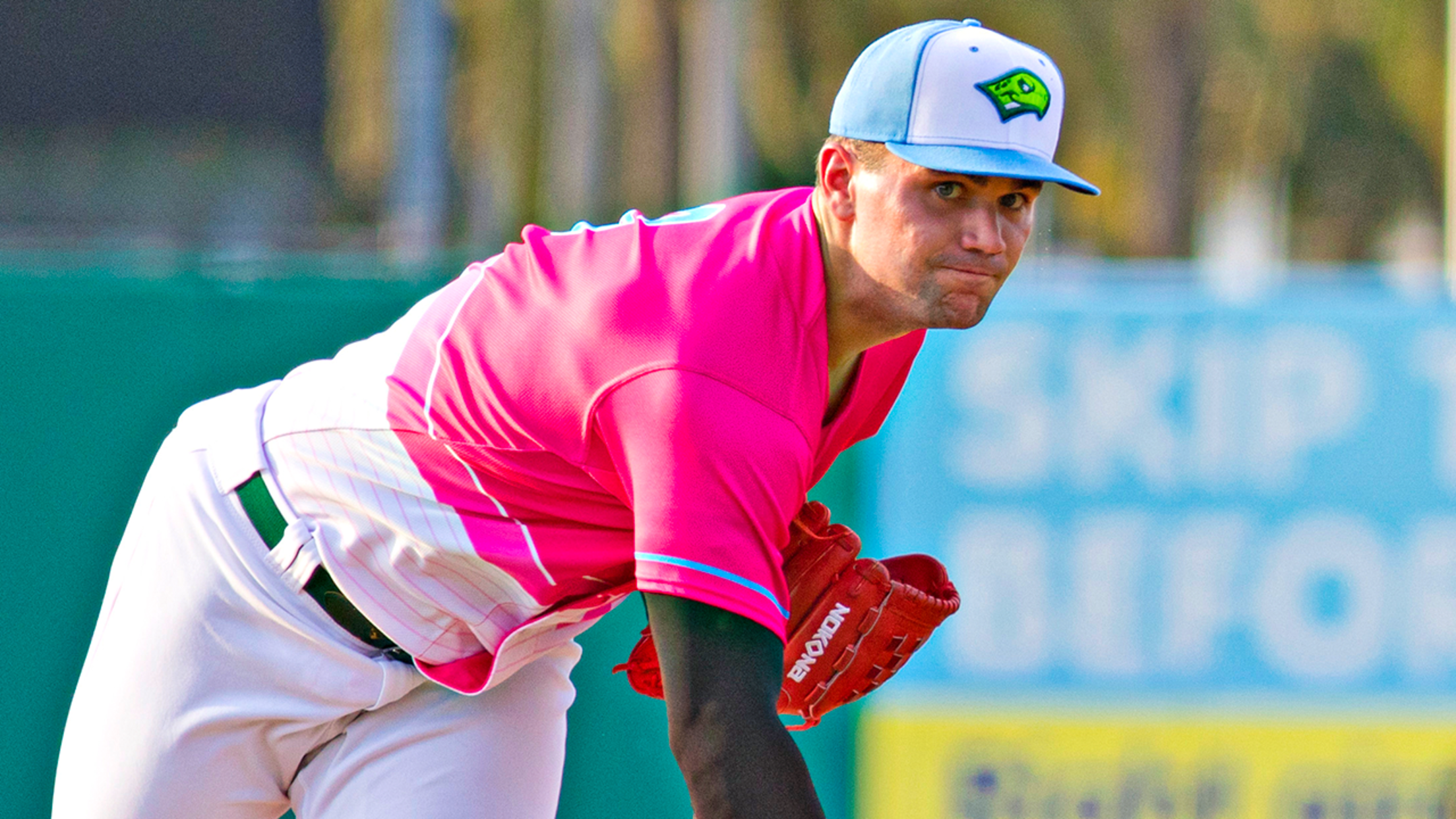 DAYTONA BEACH, Fla. — Back in their own confines, Daytona's pitching was on top of their game. RHP Javi Rivera twirled four shutout frames in his first professional start and RHPs Tanner Cooper and Dennis Boatman took the baton from there. The trio combined on a four-hit shutout, as the
Six-run ninth pushes Tortugas to series split with Mets
Rece Hinds collects his first career multi-home run game, as Daytona bests St. Lucie, 9-6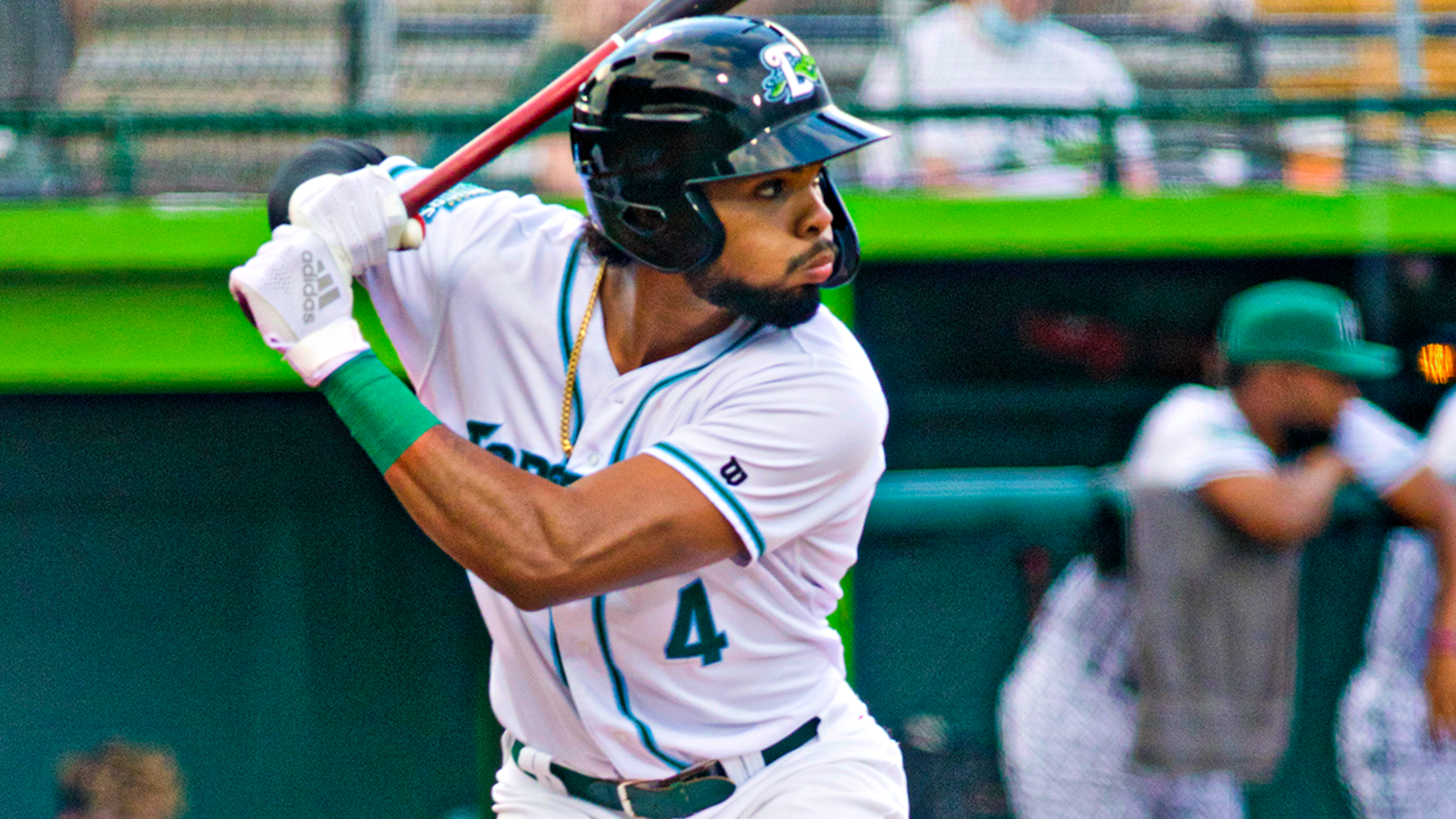 PORT ST. LUCIE, Fla. — After watching an early three-run lead evaporate, Daytona did not bow their heads. Instead, they responded with authority. Thanks to six runs in the top of the ninth and a multi-home run performance by DH Rece Hinds, the Tortugas held their ground and defeated the
Pitching propels Daytona to extra-inning victory, 3-2
Tortugas score on a wild pitch, sacrifice fly, and ground out, but snatch one-run win in St. Lucie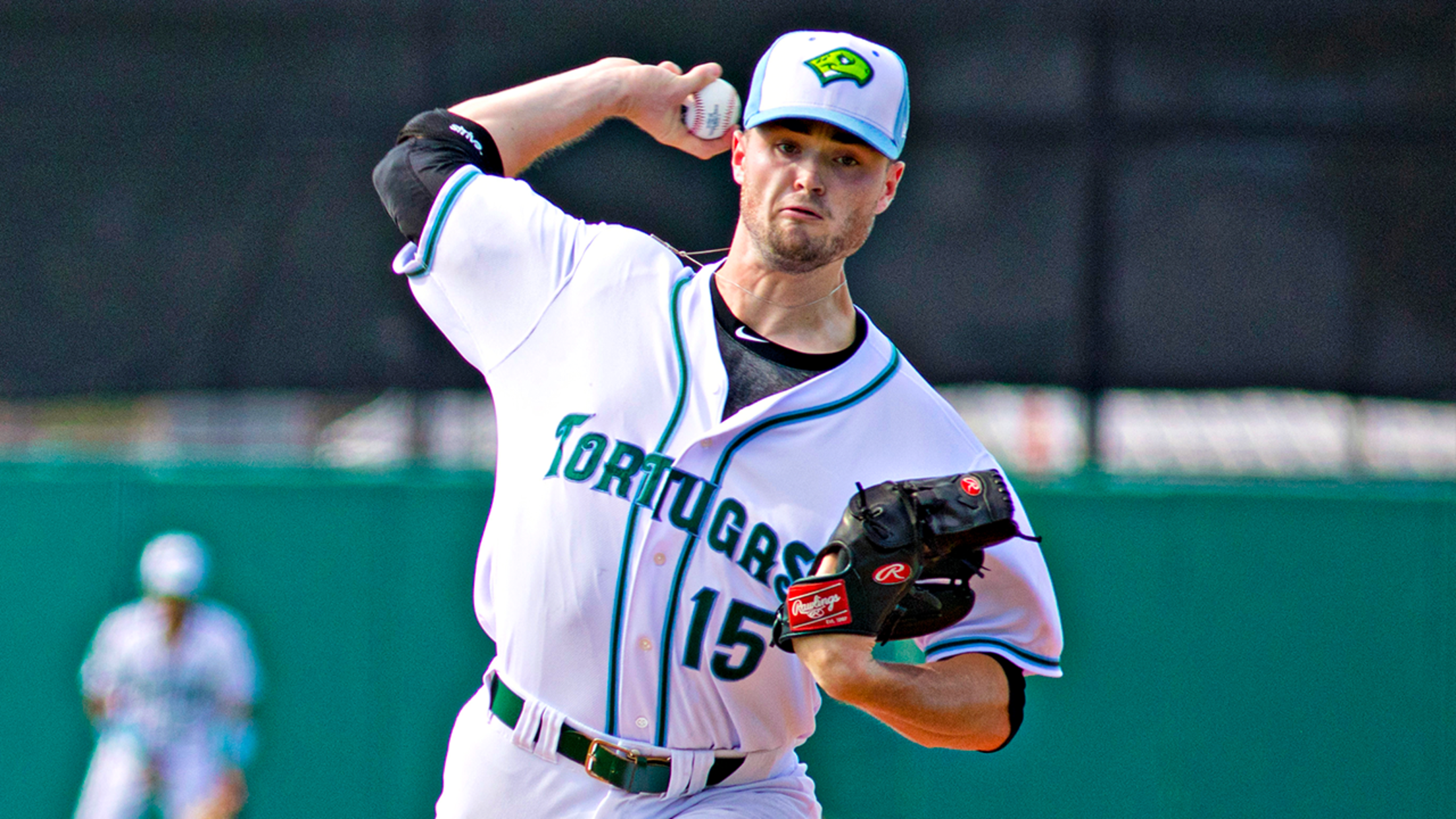 PORT ST. LUCIE, Fla. — In a tightly contested, back-and-forth affair, it was Daytona who pounced last. The Tortugas shuffled their automatic runner across in the top of the 10th and stranded the tying run at third in the bottom half, securing a 3-2 victory over the St. Lucie Mets
St. Lucie squeezes by Daytona in eighth, 4-3
Ibarra records second-straight multi-hit game, but two-run eighth for St. Lucie downs Daytona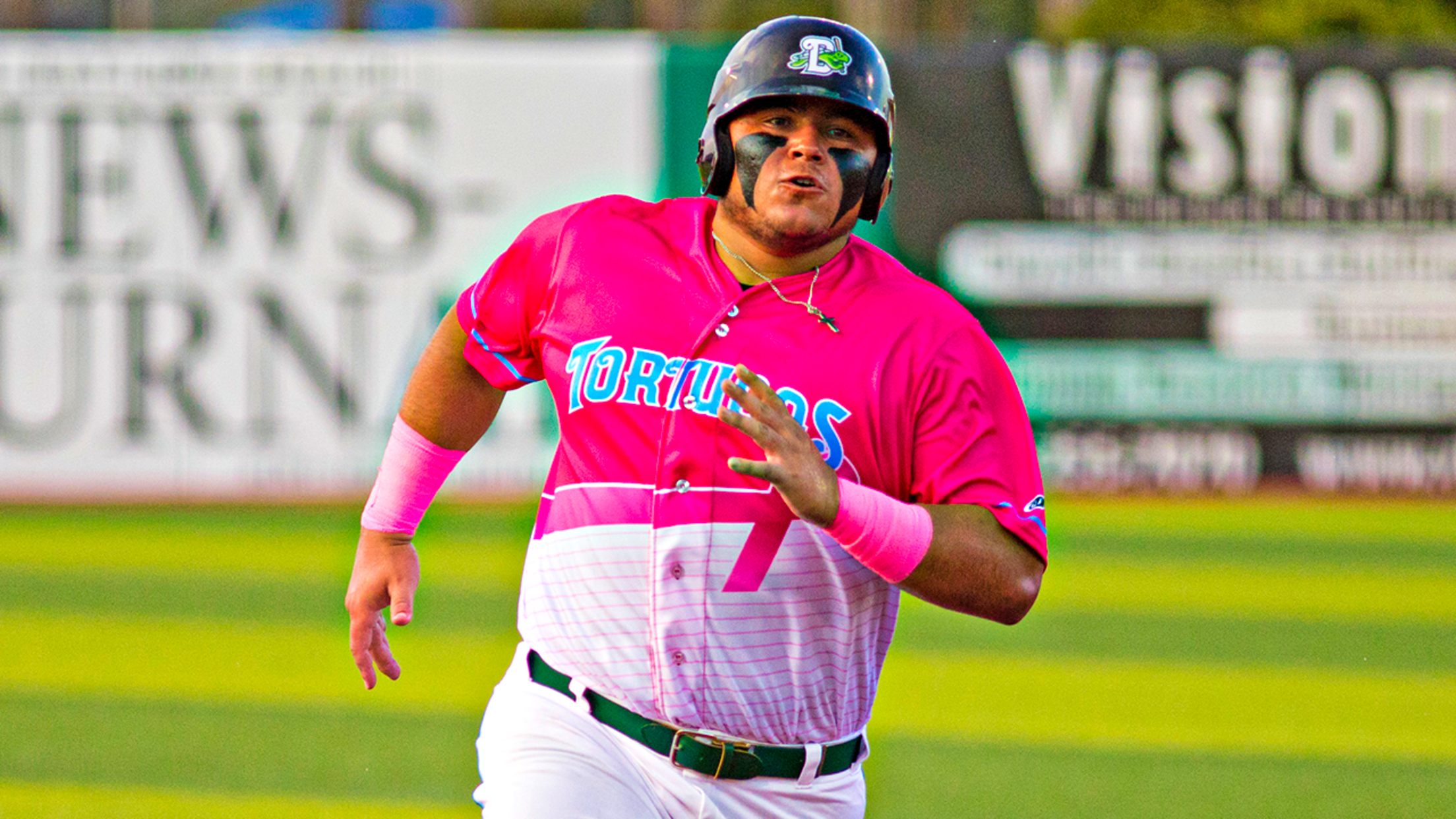 PORT ST. LUCIE, Fla. — In a back-and-forth contest throughout the evening, St. Lucie's haymaker in the eighth proved to be the knockout blow. The Mets picked up two runs in the bottom of the eighth and withstood a late push from the Tortugas in the ninth, as St. Lucie
'Tugas slug their way to series-opening win, 10-6
De La Cruz, Hendrick, Lantigua each register three hits, as Daytona bests Jupiter in offensive exhibition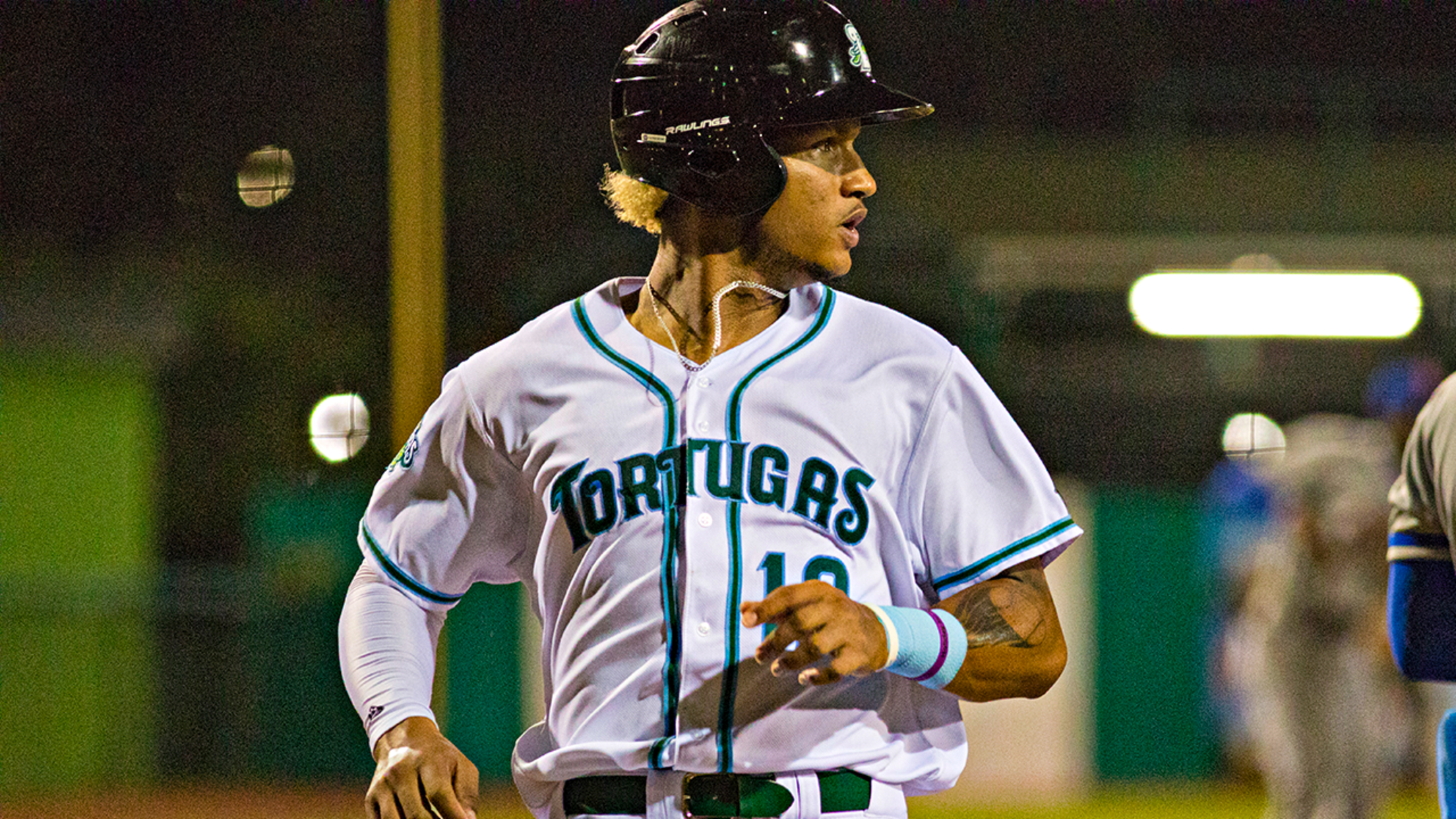 DAYTONA BEACH, Fla. — The Tortugas' bats started hot and the flame never diminished. Daytona clubbed a pair of home runs in the second en route to a 10-run, 14-hit performance, defeating the Jupiter Hammerheads, 10-6, in front of 1,470 fans at Jackie Robinson Ballpark on Tuesday night. Jupiter (41-41)
Lantigua lifts Daytona to winner's circle over Lakeland
Danny Lantigua picks up three hits, homers, as Tortugas topple Tigers, 6-3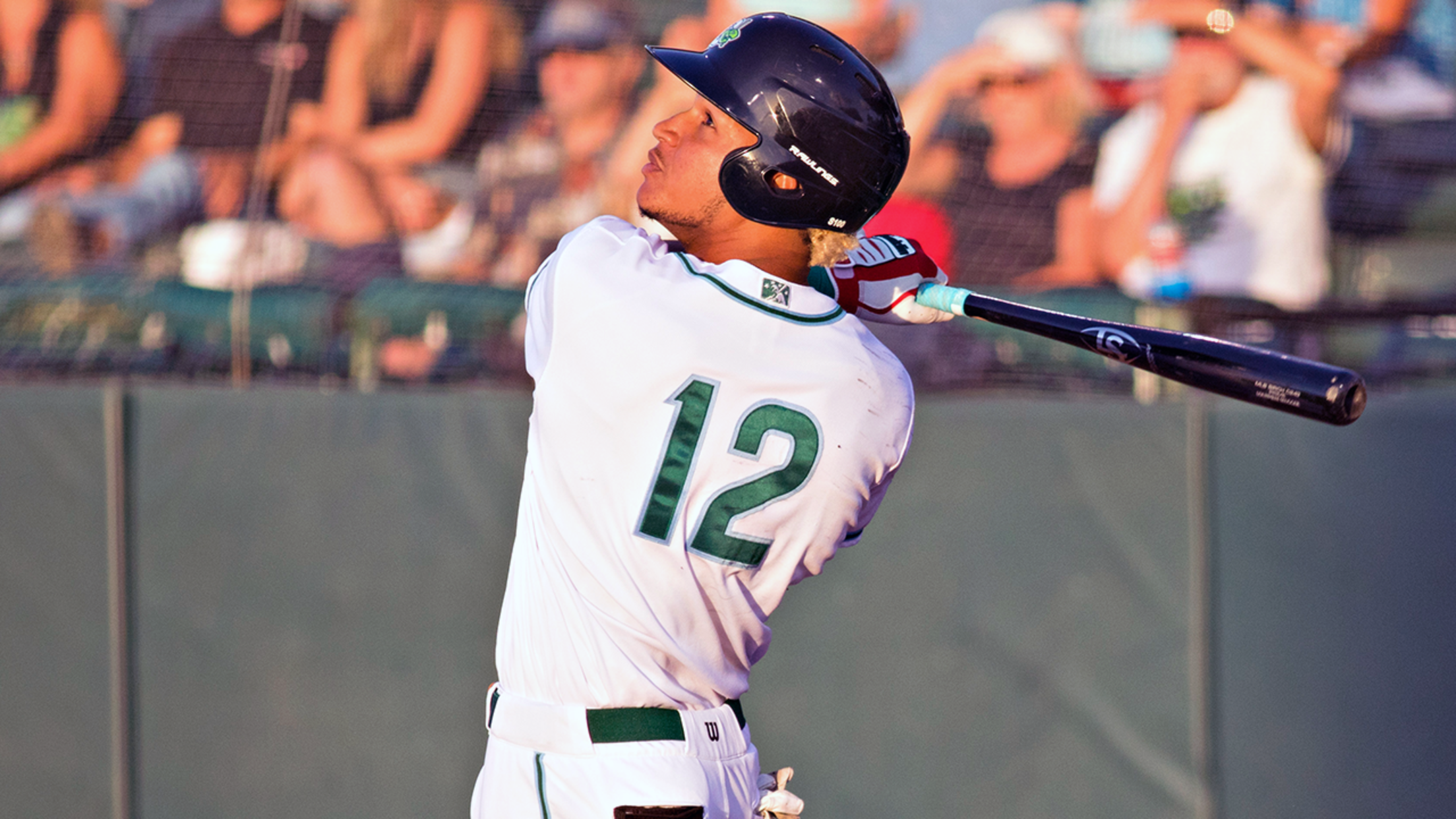 LAKELAND, Fla. — After a 45-minute delay at the start due to rain, Daytona decided to smash a few rainmakers themselves. RF Austin Hendrick and DH Danny Lantigua each clubbed multi-RBI home runs, as the Daytona Tortugas usurped the Lakeland Flying Tigers, 6-3, on Wednesday night at Joker Marchant Stadium.
Mussels muscle walk-off against 'Tugas in finale
Allan Cerda and Austin Hendrick record multi-hit games, but Jesús Feliz's home run in the ninth the difference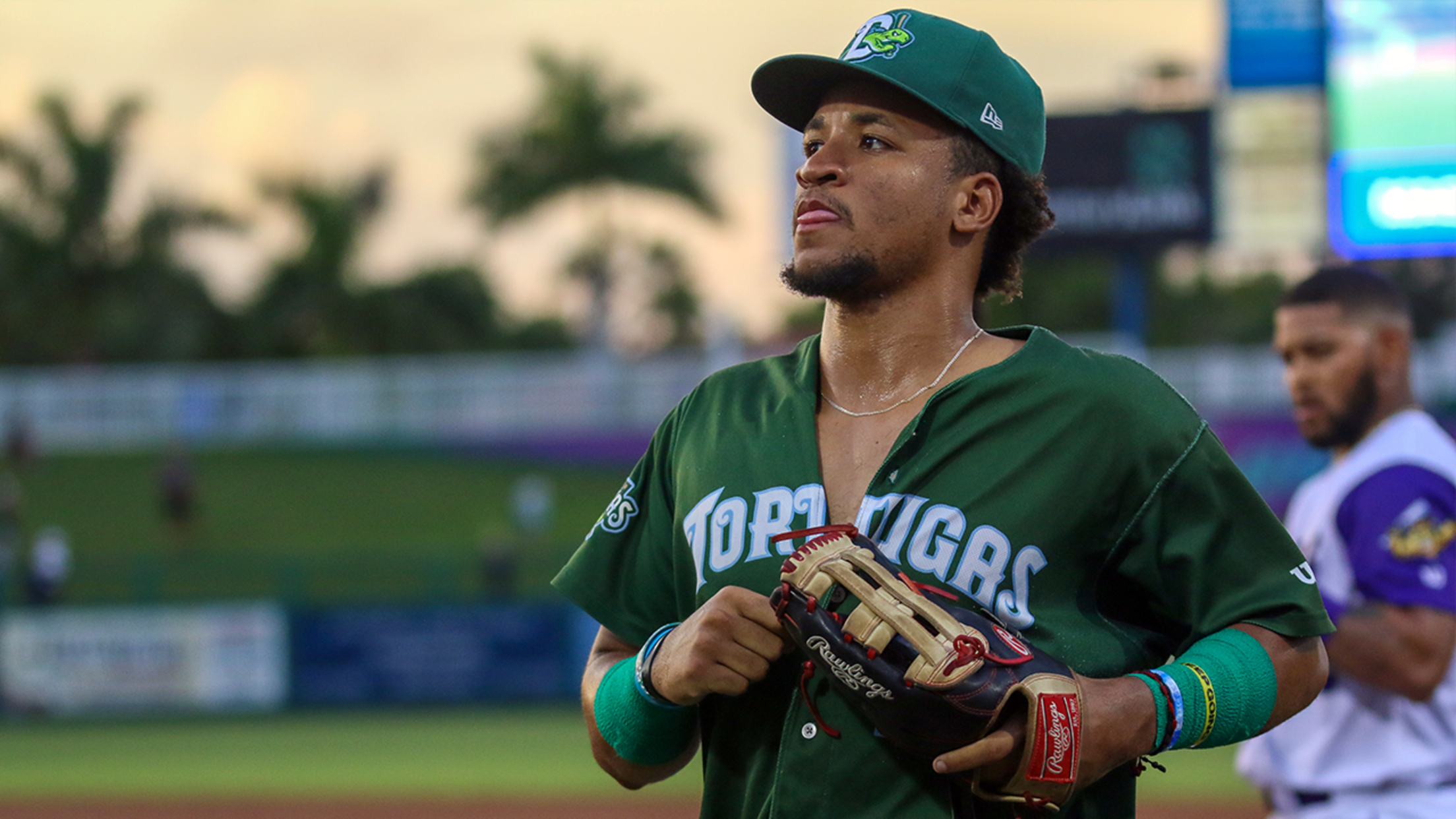 FORT MYERS, Fla. — Daytona rallied to tie the game after trailing by three at two separate points of the ballgame, but could not complete the comeback. 1B Jesús Feliz hit the second pitch in the bottom of the ninth for a walk-off home run, as the Fort Myers Mighty
Jupiter sweeps doubleheader from Daytona
Ivan Johnson homers in game one, drives in a tally in game two, but 'Tugas drop a pair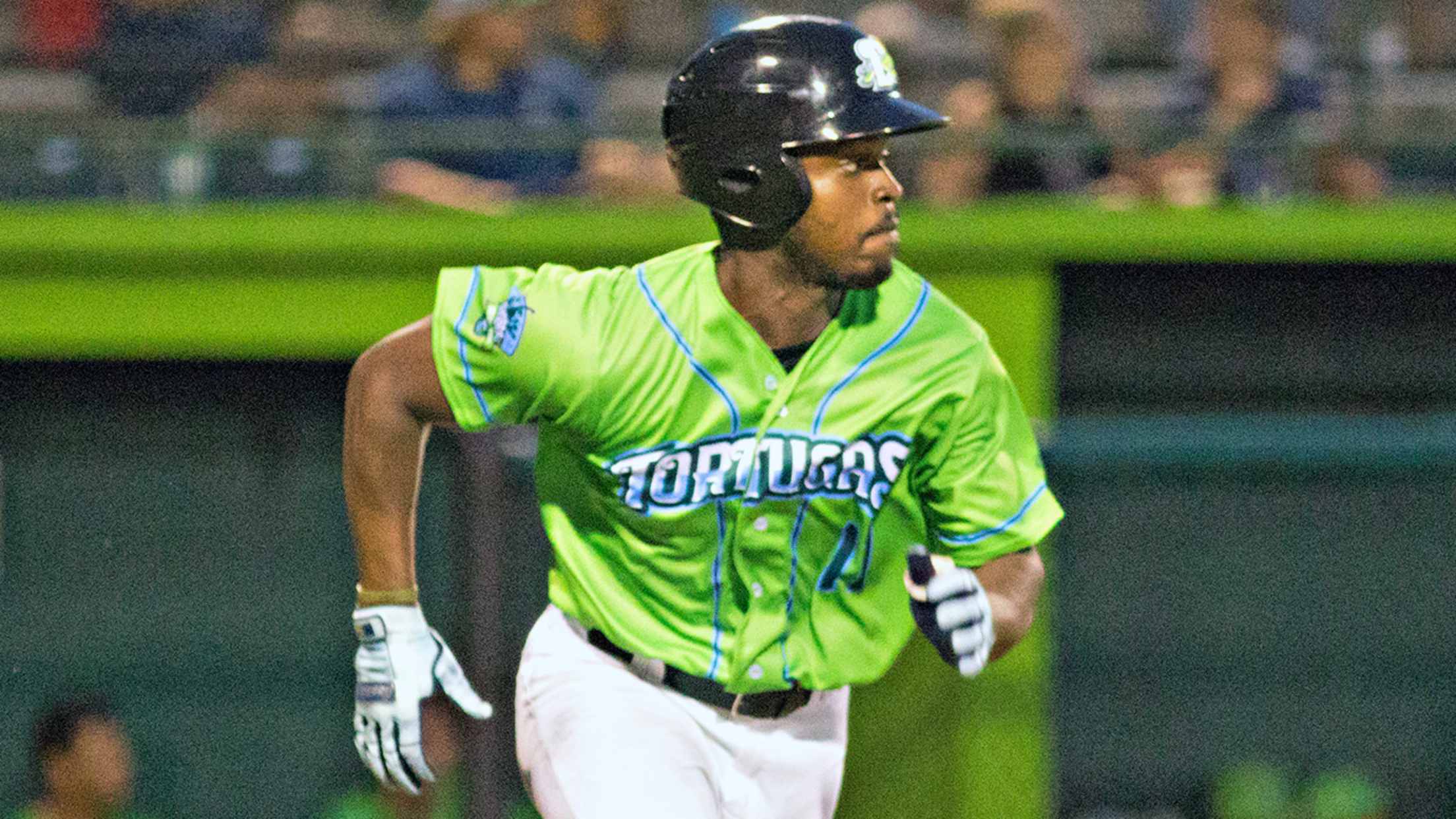 JUPITER, Fla. - After sweeping a doubleheader on Wednesday from Jupiter, Daytona had the favor returned on Friday evening. The Hammerheads used a six-run third inning to capture the opener, 8-2, and carried a no-hit bid until two outs in the seventh in game two, defeating the Tortugas, 4-1, at
Seminati's blast bolts Daytona over Bradenton, 8-6
Lantigua, Astudillo, and Seminati all leave the yard, as Tortugas capture finale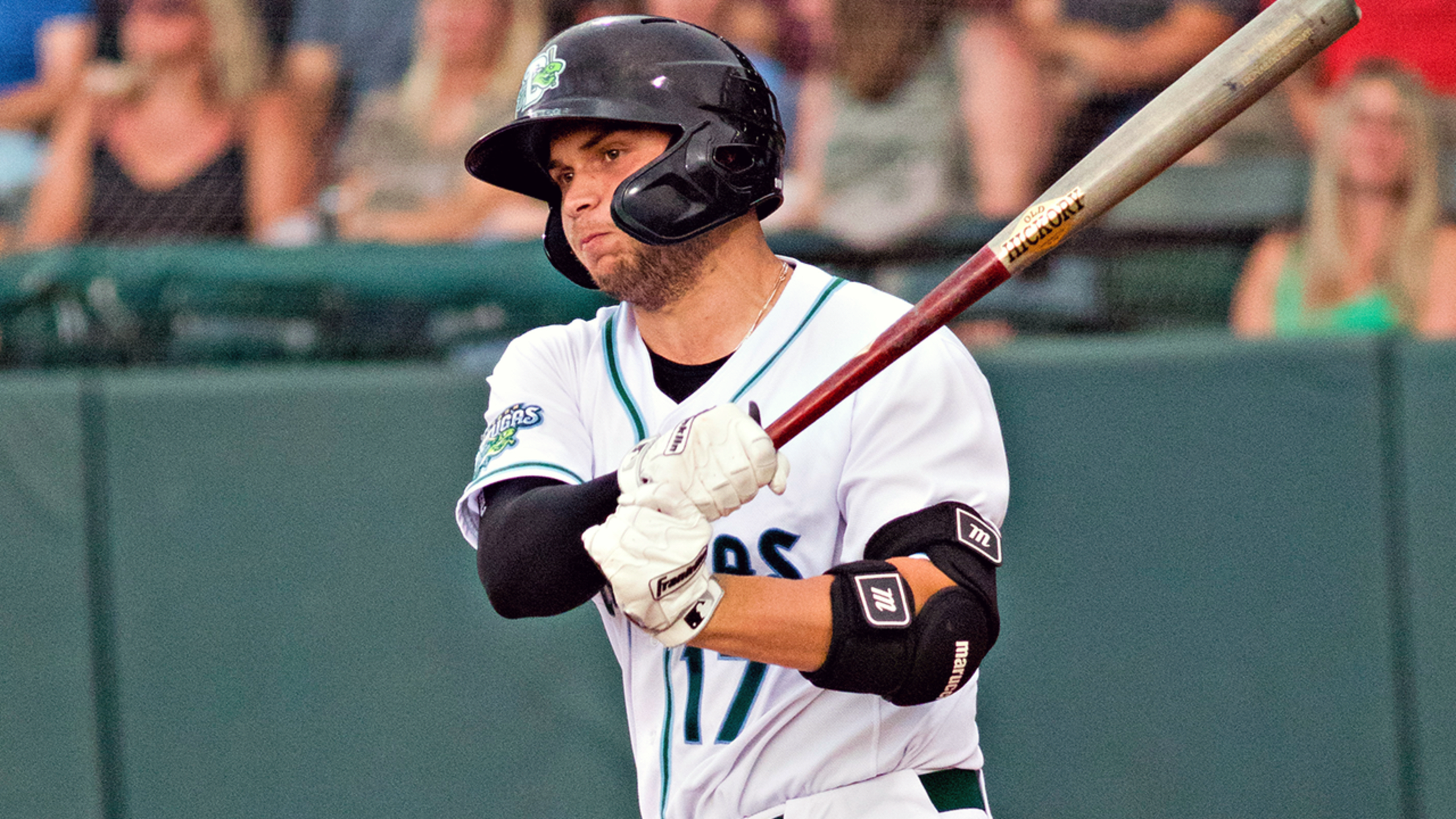 BRADENTON, Fla. - On the verge of dropping a season-high fifth-straight game, Daytona refused to let that become reality. 1B Leo Seminati's go-ahead, two-run home run in the top of the eighth was the difference, as the Tortugas rallied to clip the Marauders, 8-6, on Sunday afternoon at LECOM Park.
Big innings highlight twinbill split for 'Tugas
Four-run third guides Daytona in game one; Mets utilize five-run third in game two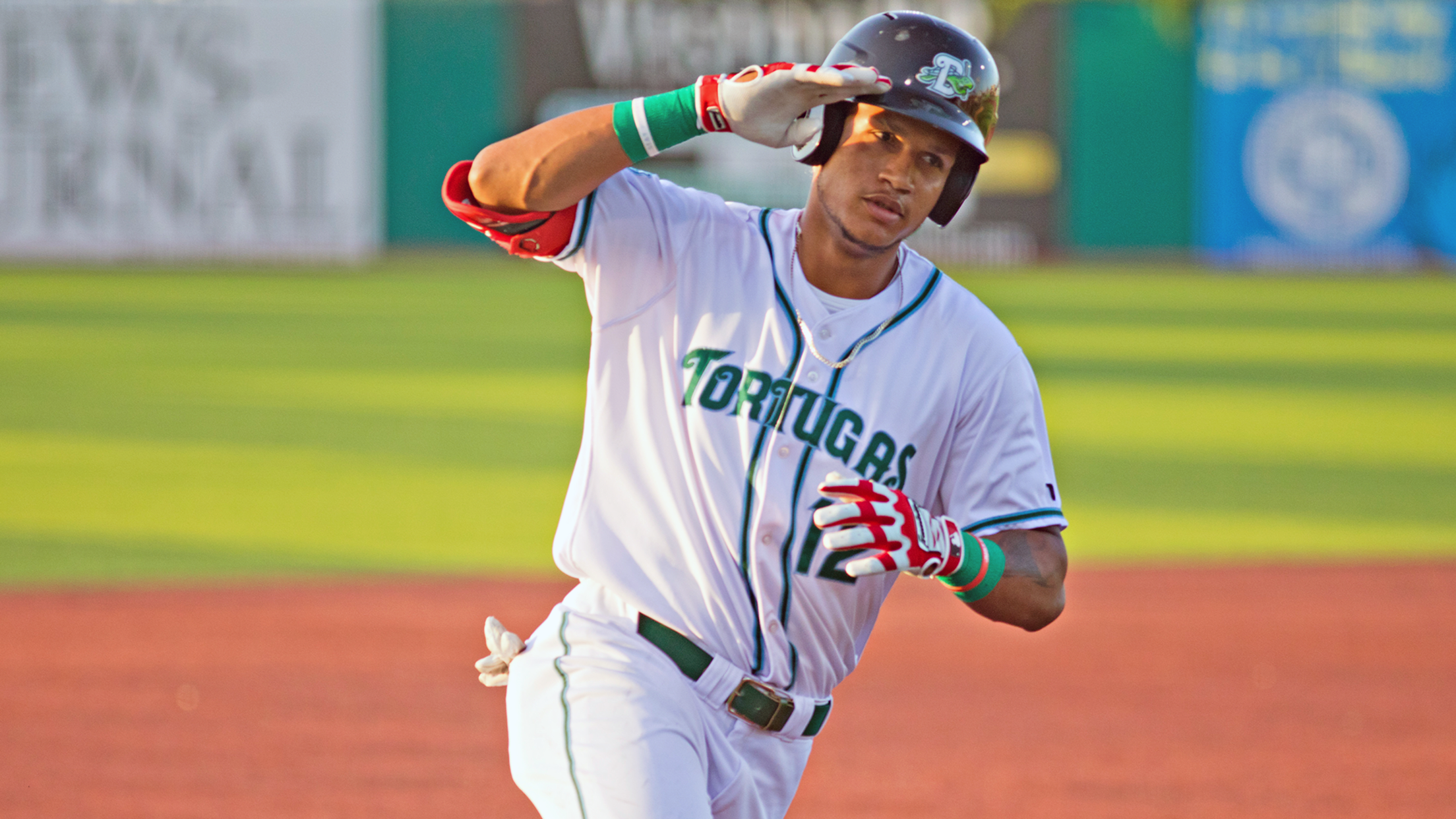 PORT ST. LUCIE, Fla. - Crooked numbers in the third were the theme of Saturday's twinbill, as the Daytona Tortugas pushed four across in the frame to snatch game one, 5-3. In the nightcap, the St. Lucie Mets shuffled across five in their portion of the third, leading to a
Jupiter jumps Daytona in ninth, rally to win, 5-4
Cerda and Lantigua go deep before Hammerheads score four in final frame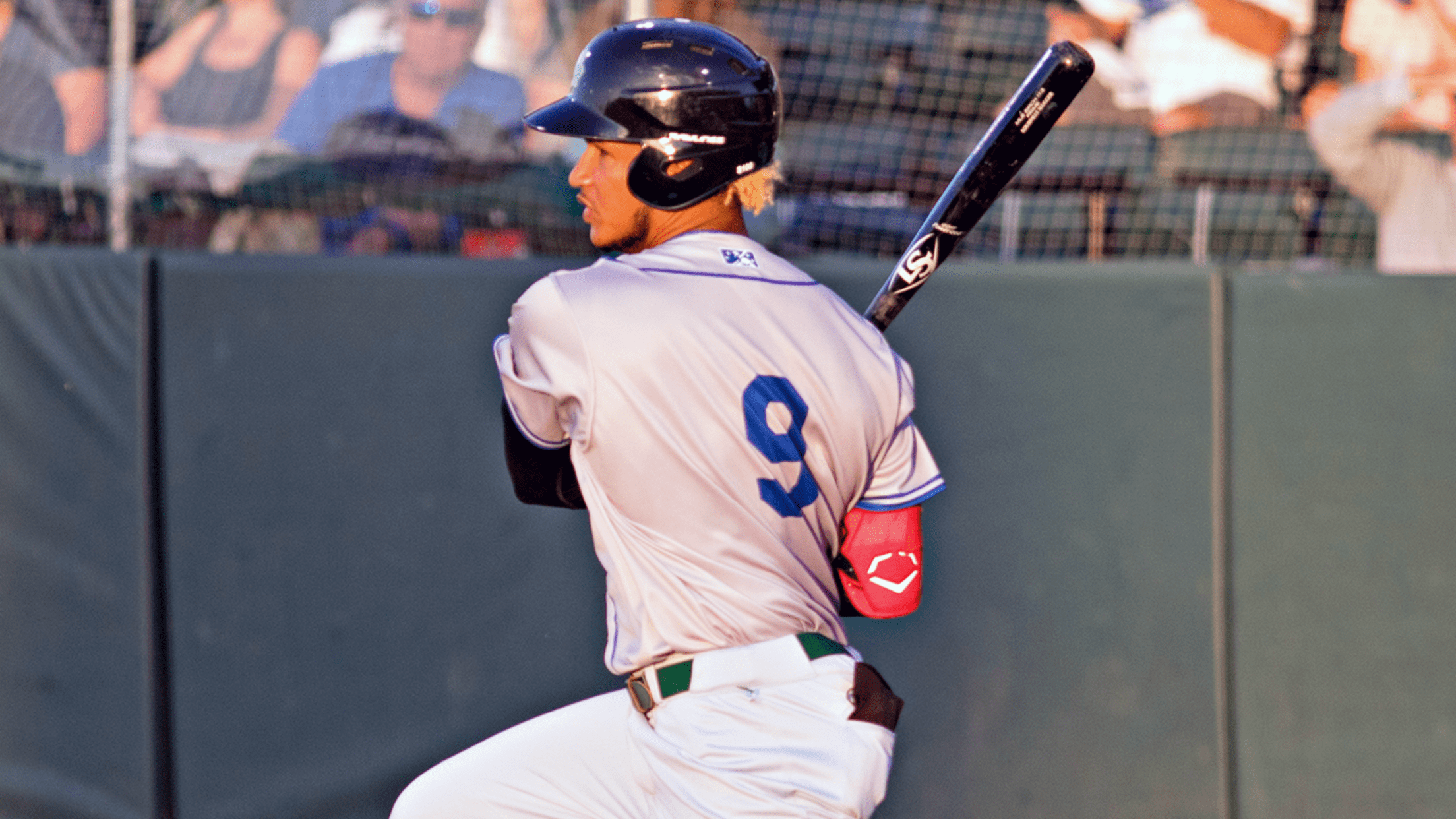 DAYTONA BEACH, Fla. - Just two outs shy of consecutive home victories, Jupiter rallied to score four runs on three hits in the top of the ninth to snatch victory away from Daytona. The Hammerheads emerged with a 5-4 victory over the Tortugas in front of a sellout crowd of
Stubborn St. Lucie squeaks by Daytona in extras, 5-4
Gus Steiger registers career-high three hits, two steals, but Mets win in front of sellout crowd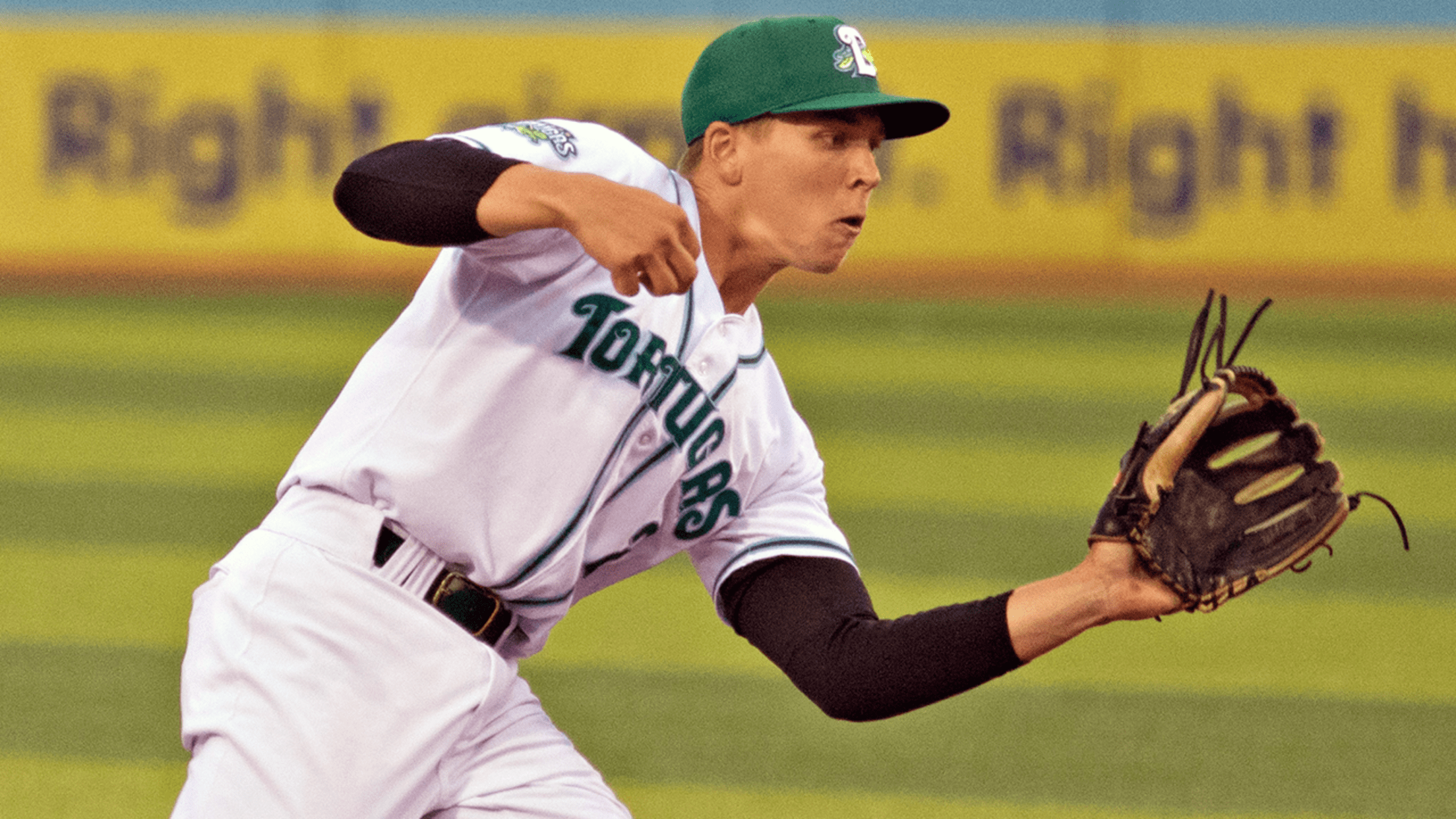 DAYTONA BEACH, Fla. - For the third time in four games, a socially distant capacity crowd of 1,100 entered the gates at Jackie Robinson Ballpark for a nail biter. 2B Gus Steiger's three-hit, two-steal performance was not enough for the Tortugas, though, as the St. Lucie Mets ousted Daytona, 5-4,
McGarry's power, Hinds' speed lead 'Tugas to series win
Each delivers home runs — one an inside-the-parker — as Daytona wins third-straight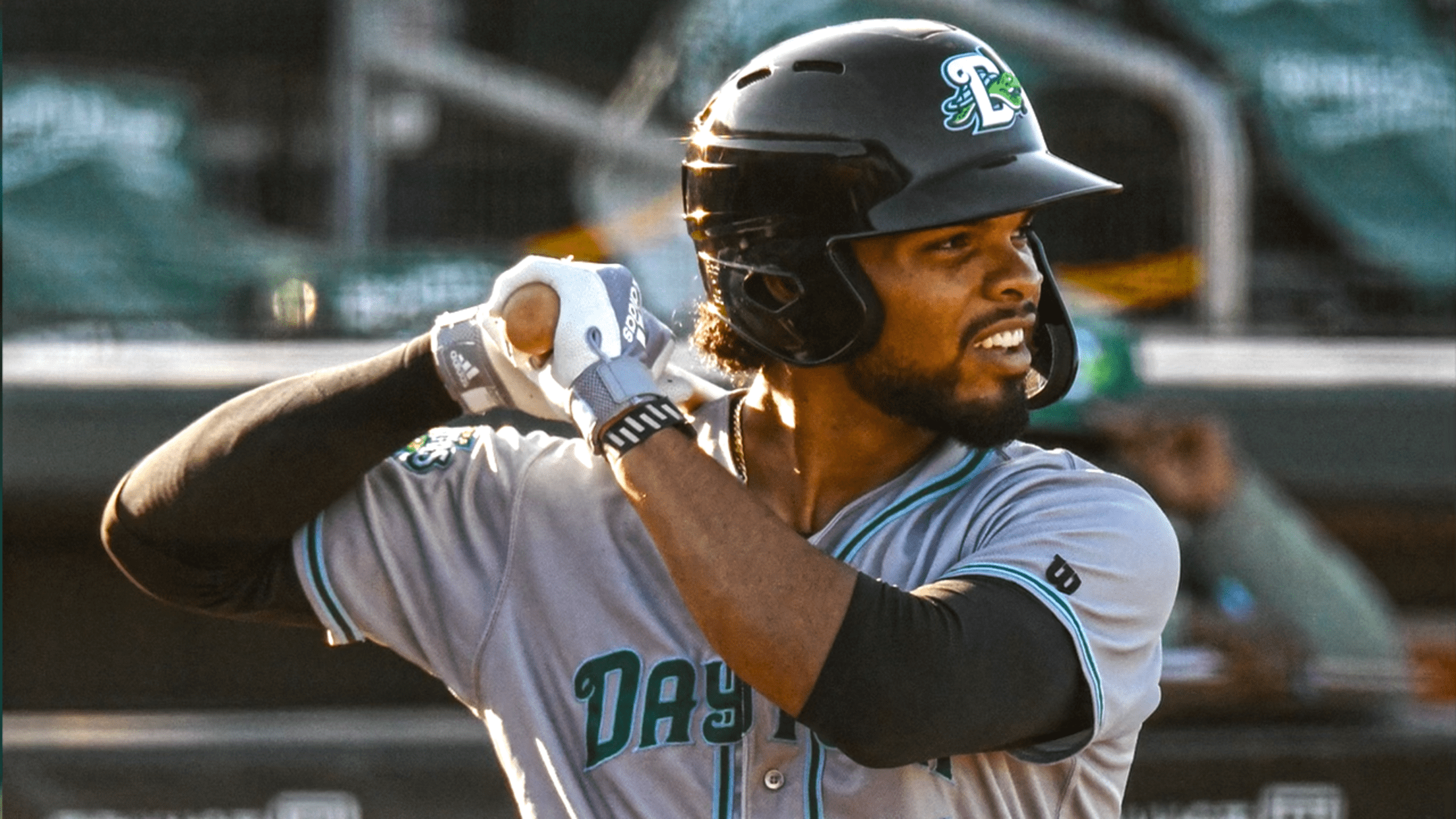 JUPITER, Fla. - Following a four home run performance on Saturday, Daytona utilized the four-bagger again on Sunday. LF Alex McGarry homered conventionally in the fourth and DH Rece Hinds rapped an inside-the-parker in the fifth, as the Tortugas bested the Palm Beach Cardinals, 7-3, at Roger Dean Chevrolet Stadium.
Tortugas offense explodes past Cardinals, 18-8
Daytona erases two three-run deficits, sets new Tortuga record for runs in triumph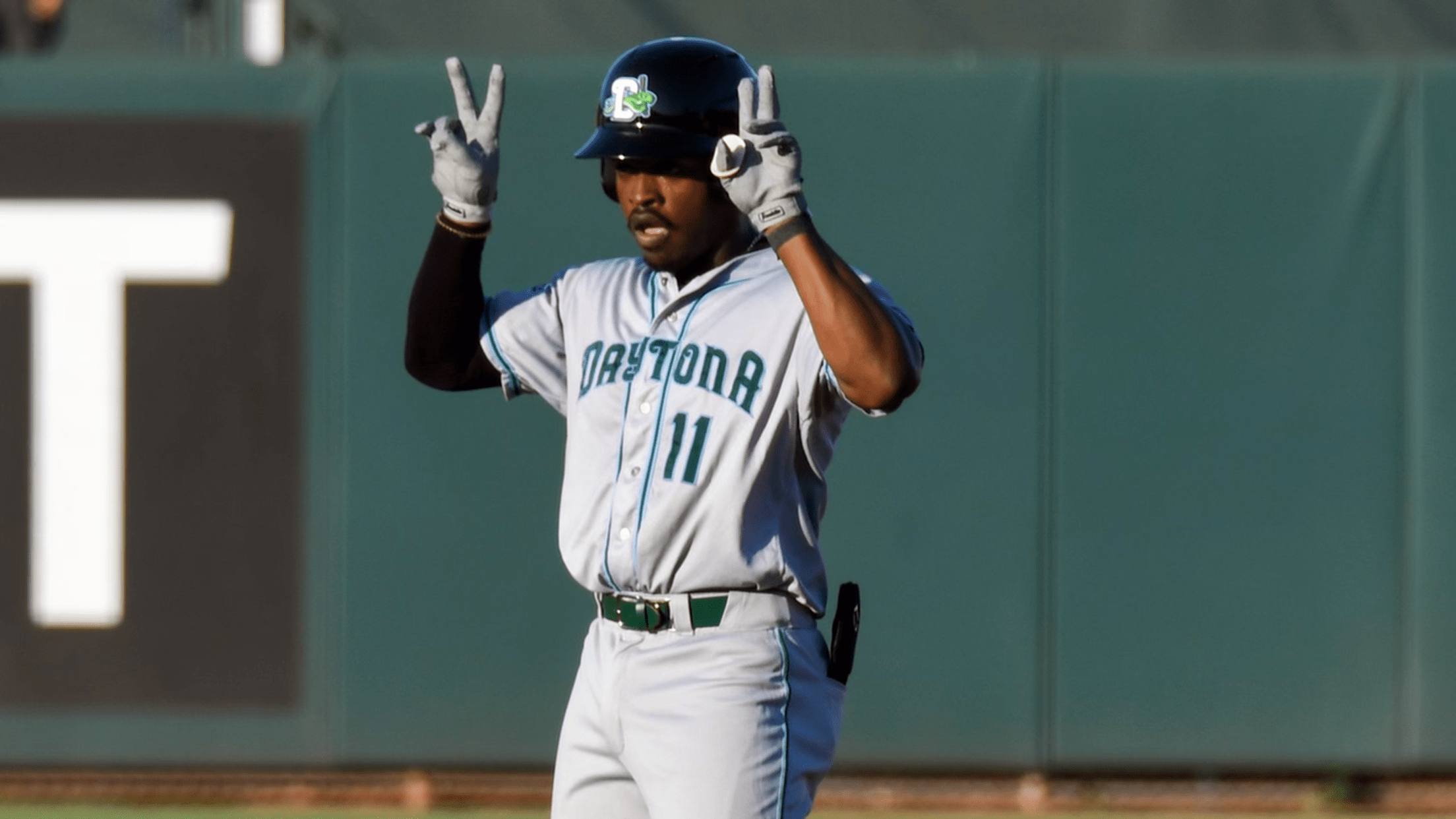 JUPITER, Fla. - Trailing by three runs twice, the Tortugas erupted for ten straight runs beginning in the fifth. An 18-run, 13-hit performance guided Daytona to a 17-8 victory over the Palm Beach Cardinals on Saturday night at Roger Dean Chevrolet Stadium. Behind 6-3 in the top of the fifth,
Eight-run ninth propels 'Tugas to first victory, 12-4
Rece Hinds and Allan Cerda unite for 5-for-10 day with 3 RBI in rout of Cardinals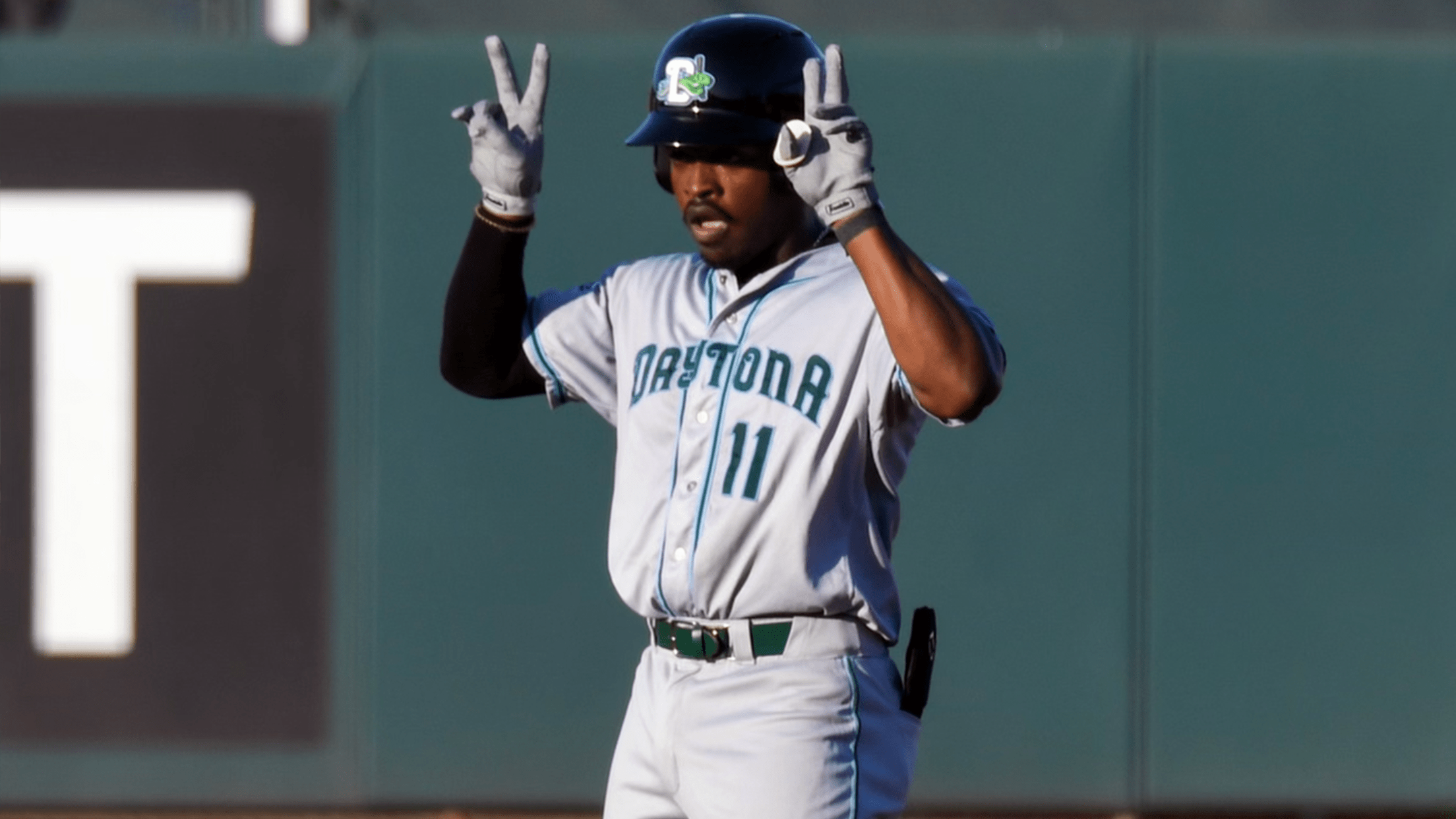 JUPITER, Fla. - Following a gut-wrenching defeat on Tuesday night, 3B Rece Hinds and Allan Cerda combined to score four runs on five hits — including three for extra bases — and drove in three more tallies, as the Daytona Tortugas emerged victorious for the first time since August 28,
Reds Club Five Home Runs, But Fall To Blue Jays In Slugfest
Blue Jays Break Game Open With Six Run Eighth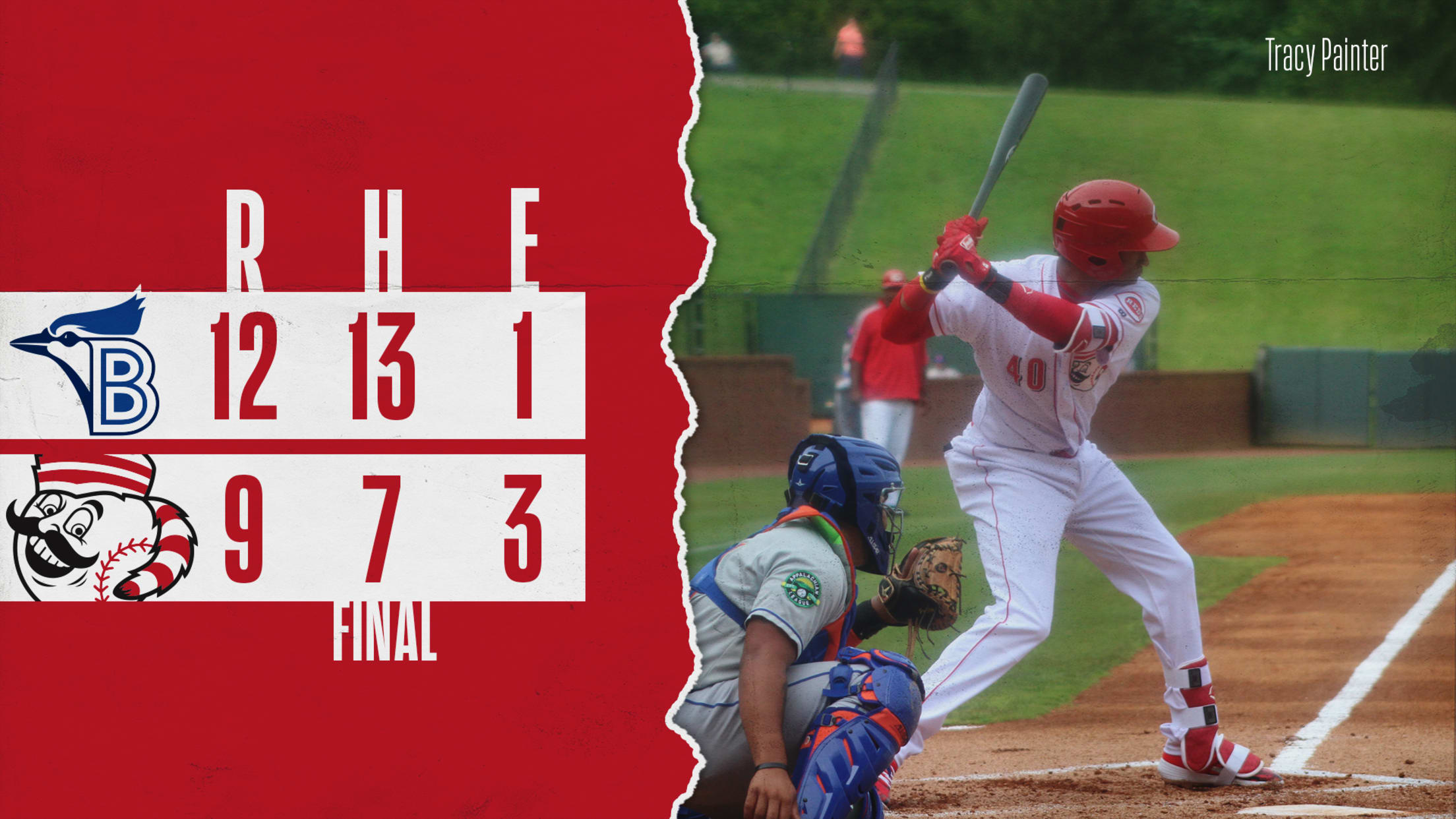 GREENEVILLE, TN - Despite a franchise record five home runs Wednesday night, the Greeneville Reds (18-28) dropped the rubber match against the Bluefield Blue Jays (24-23) 12-9 at Pioneer Park. Greeneville led 4-2 after six, but Bluefield scored three in the seventh, and six in the eighth to break the
Reds Blast Franchise Record Four Home Runs, Take Opener On Rainy Night In Bristol
Callihan Goes 3-for-5, Finishes Double Shy Of Cycle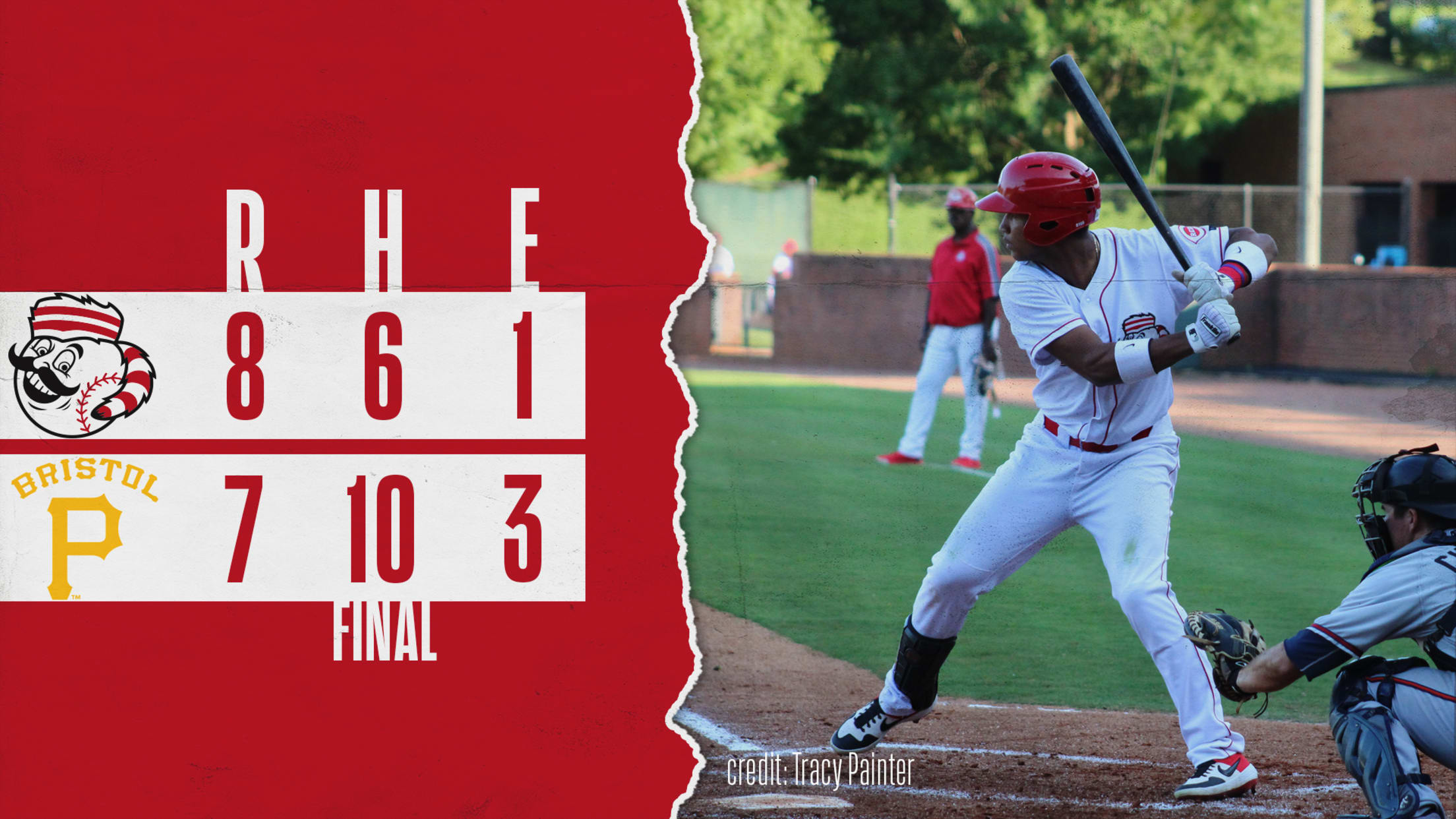 BRISTOL, VA - Ivan Johnson scored the game winning run in the top of the ninth inning on a throwing error Tuesday night at Boyce Cox Field as the Greeneville Reds (17-22) defeated the Bristol Pirates (18-21) 8-7. First pitch was delayed 31 minutes due to rain in the area.Raul
Bumpass & Lantigua Drive in Two Each, Lead Reds to 6-5 Win
Noriega Allows One Hit Over Five Scoreless for Second Win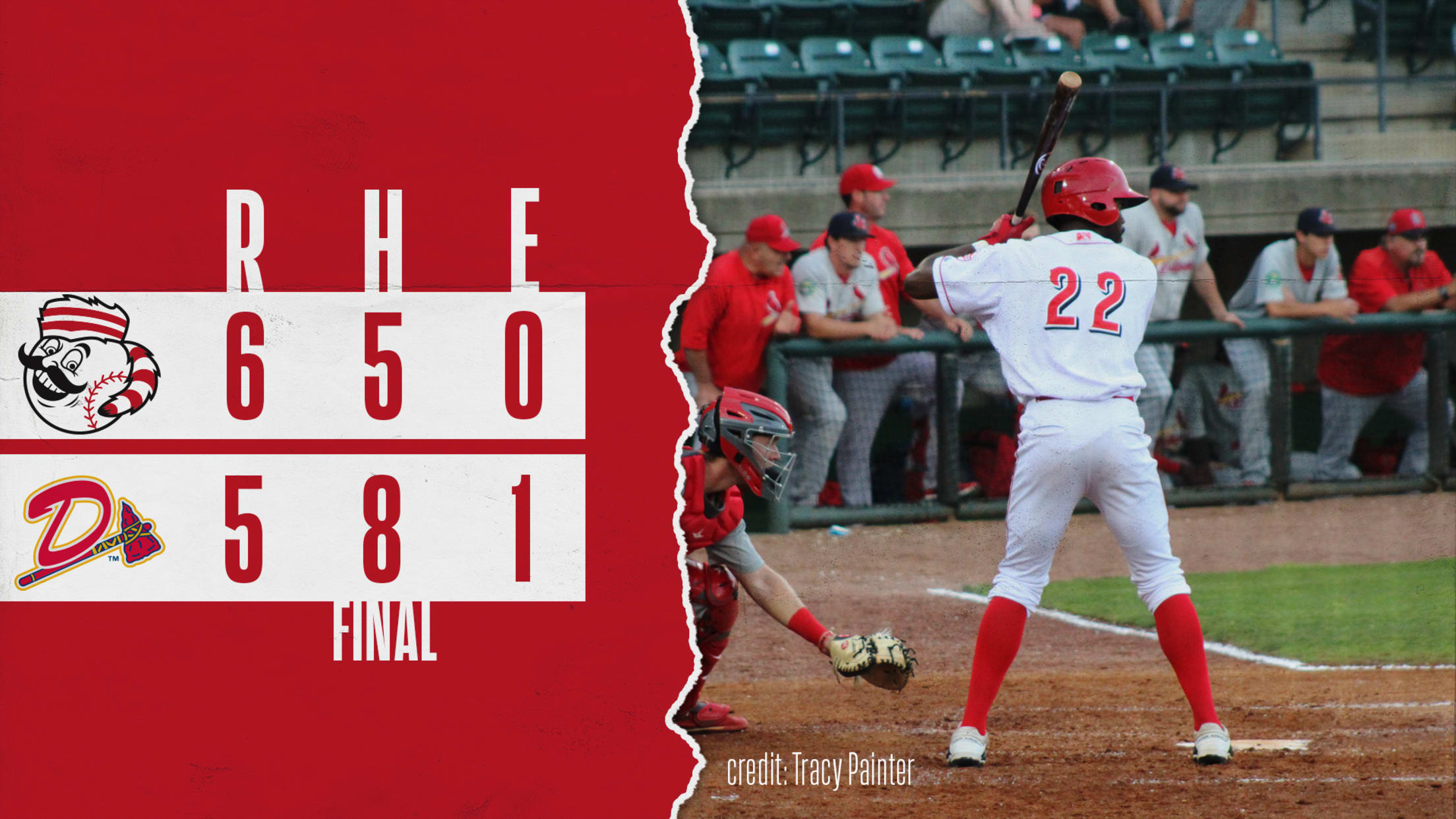 DANVILLE, VA - The Greeneville Reds (8-13) won their third straight game, defeating the Danville Braves (10-11) 6-5 Thursday night at Dan Daniel Memorial Park. After a 73-minute rain delay at the beginning of the game, the Reds scored six runs over the first two innings.Danny Lantigua reached on an