Sounds Hold Off Redbirds at First Horizon Park
Rick Sweet wins 224th game as Nashville manager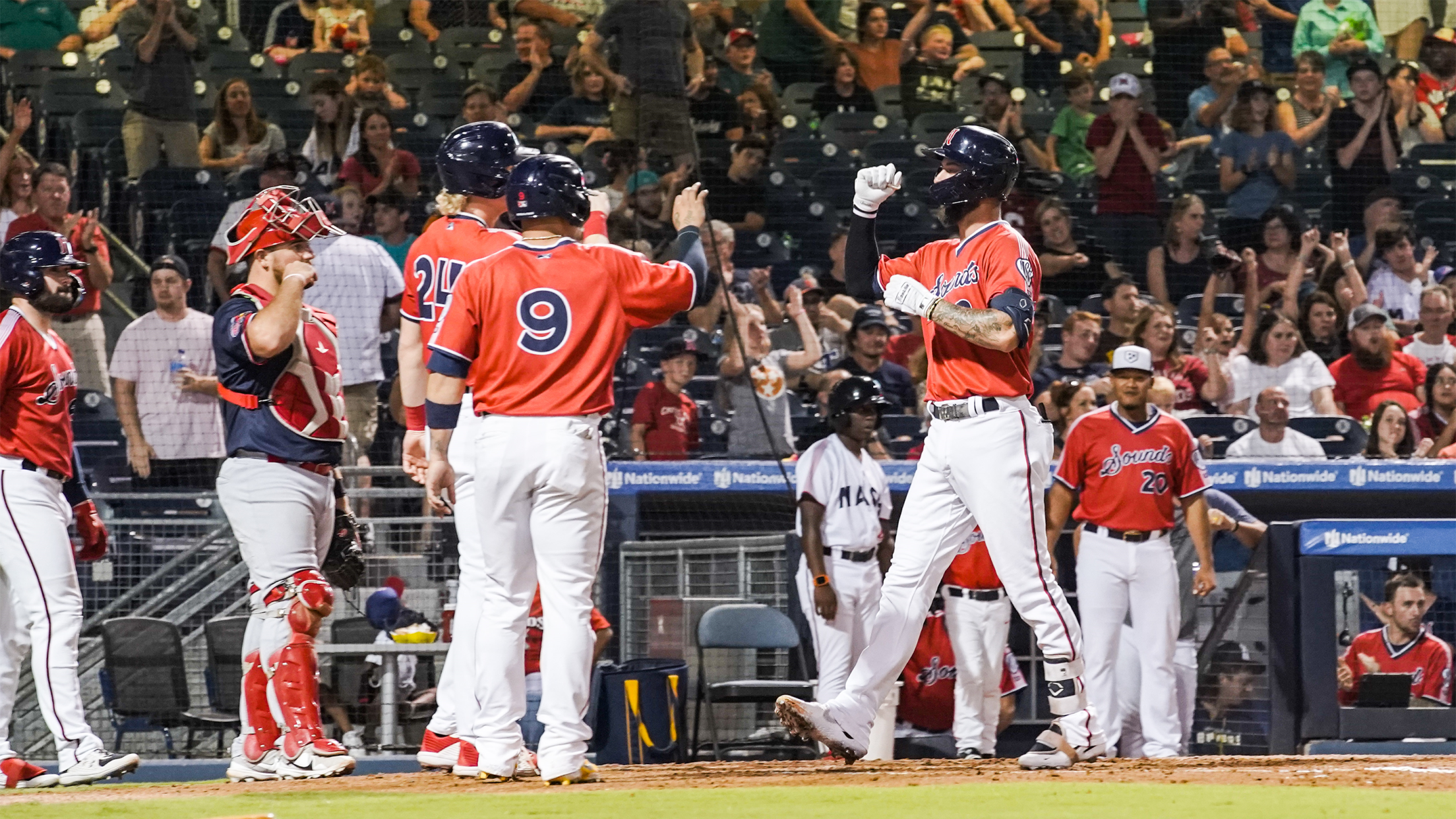 The Nashville Sounds held off the Memphis Redbirds with a 6-5 win in front of 9,178 fans at First Horizon Park Friday night. The win for Nashville manager Rick Sweet was his 224th with the team. He passed Don Money for fourth-most managerial wins in franchise history.
Sounds Complete Comeback to Even Series 
Nashville erases 4-0 deficit with come-from-behind win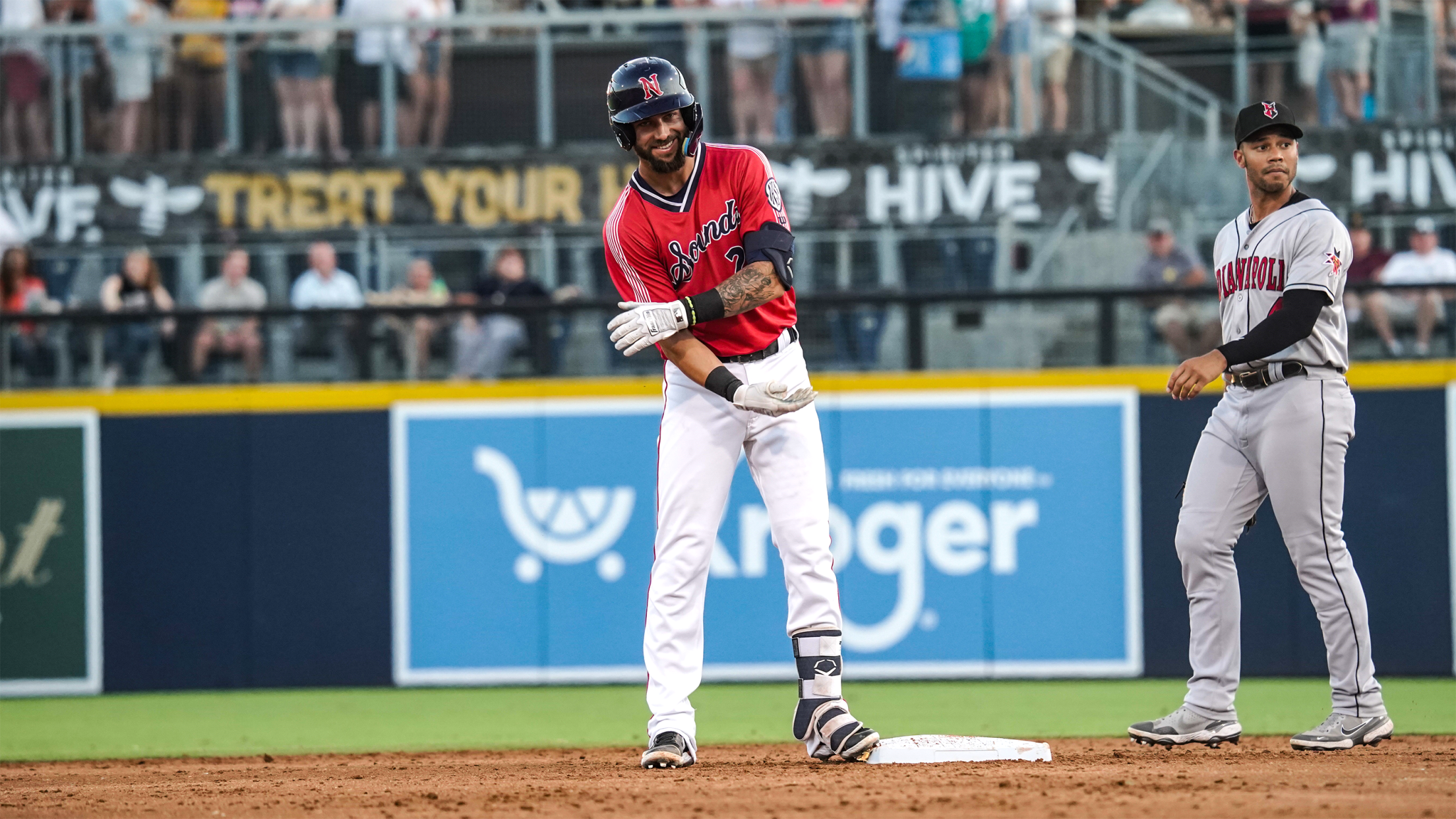 The Nashville Sounds used a pair of four-run innings to erase an early deficit and complete a come-from-behind 8-5 win over the Indianapolis Indians in front of 8,199 fans at First Horizon Park on Wednesday night.
Sounds Win Finale in Toledo to Earn Series Split
Nashville gets home runs from Abraham Almonte and Pablo Reyes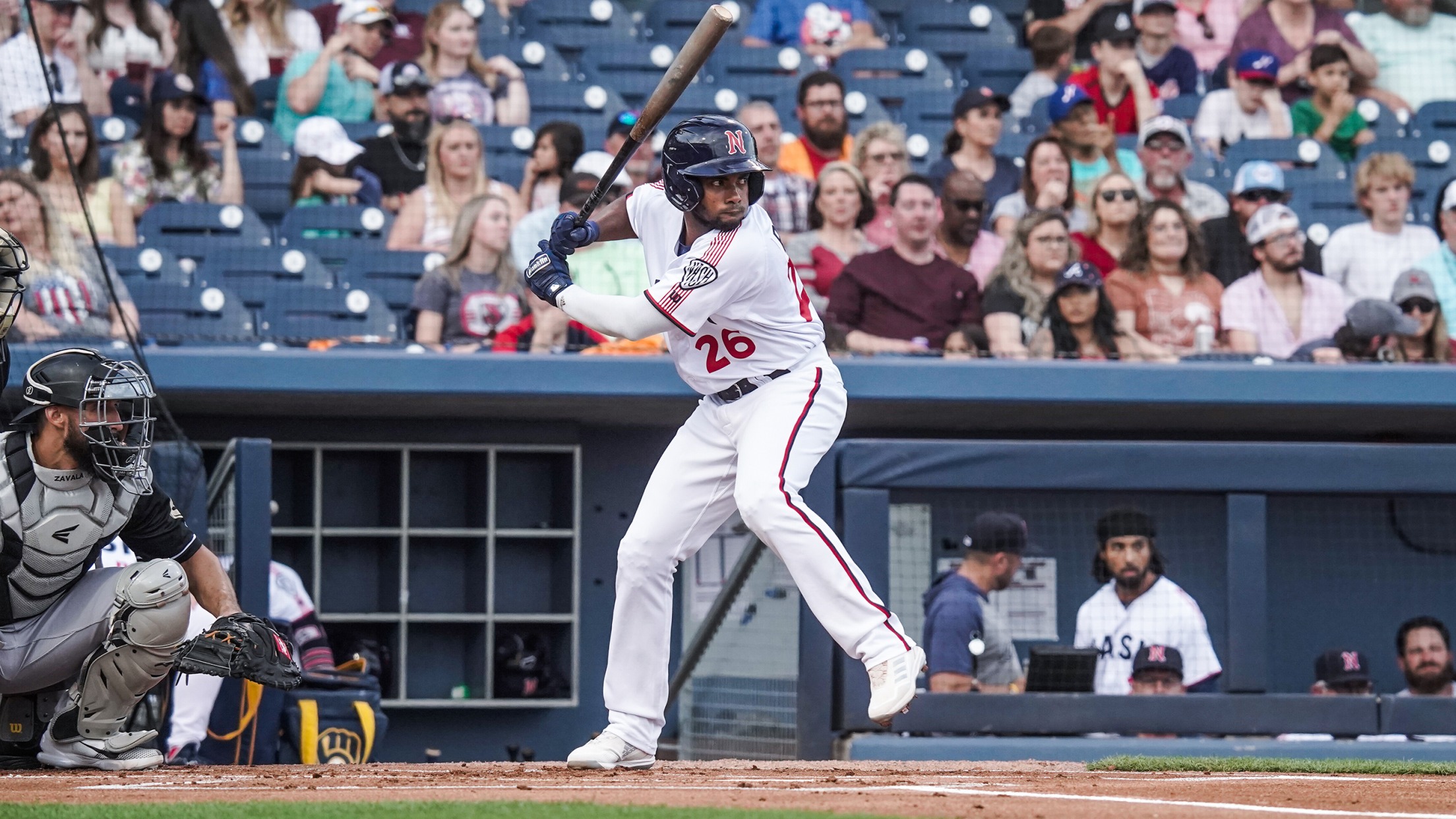 The Nashville Sounds got home runs from Abraham Almonte and Pablo Reyes and three scoreless innings from Zach Vennaro in his Triple-A debut on their way to a 9-5 win over the Toledo Mud Hens Sunday night at Fifth Third Field.
Sounds Take Series Opener in Extras at Toledo
Nashville scores 3 runs in the 11th for a 6-4 victory over the Mud Hens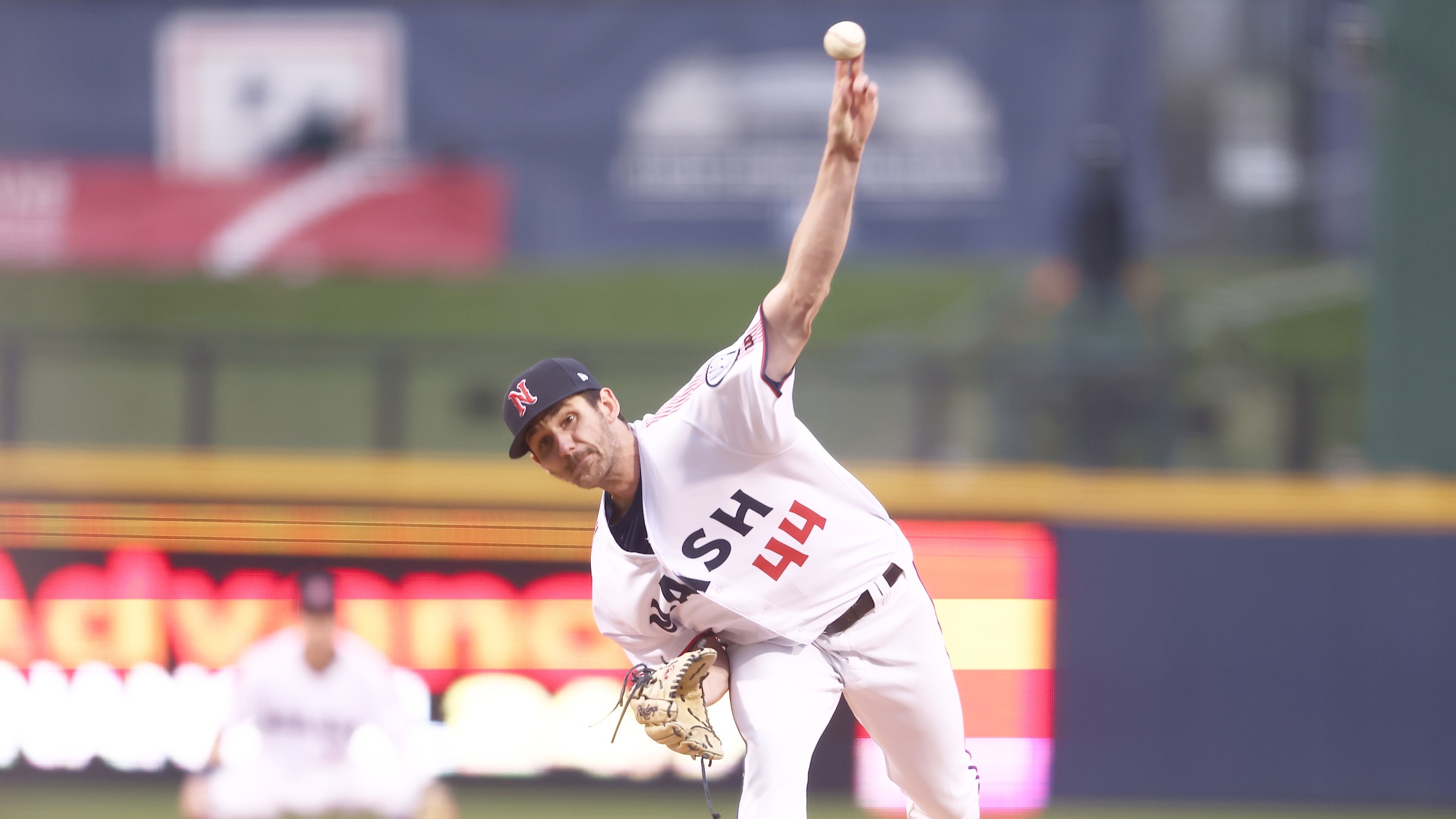 The Nashville Sounds began their two-city, 12-game road trip with a 6-4 win in 11 innings over the Toledo Mud Hens on Tuesday night at Fifth Third Field. With the victory, the Sounds become the first team in MiLB to reach 30 wins this season.
Shuckers Sweep Double Header To Claim Series Against Biscuits
Bullock Spins Six Frames, Earns Win in Double-A Debut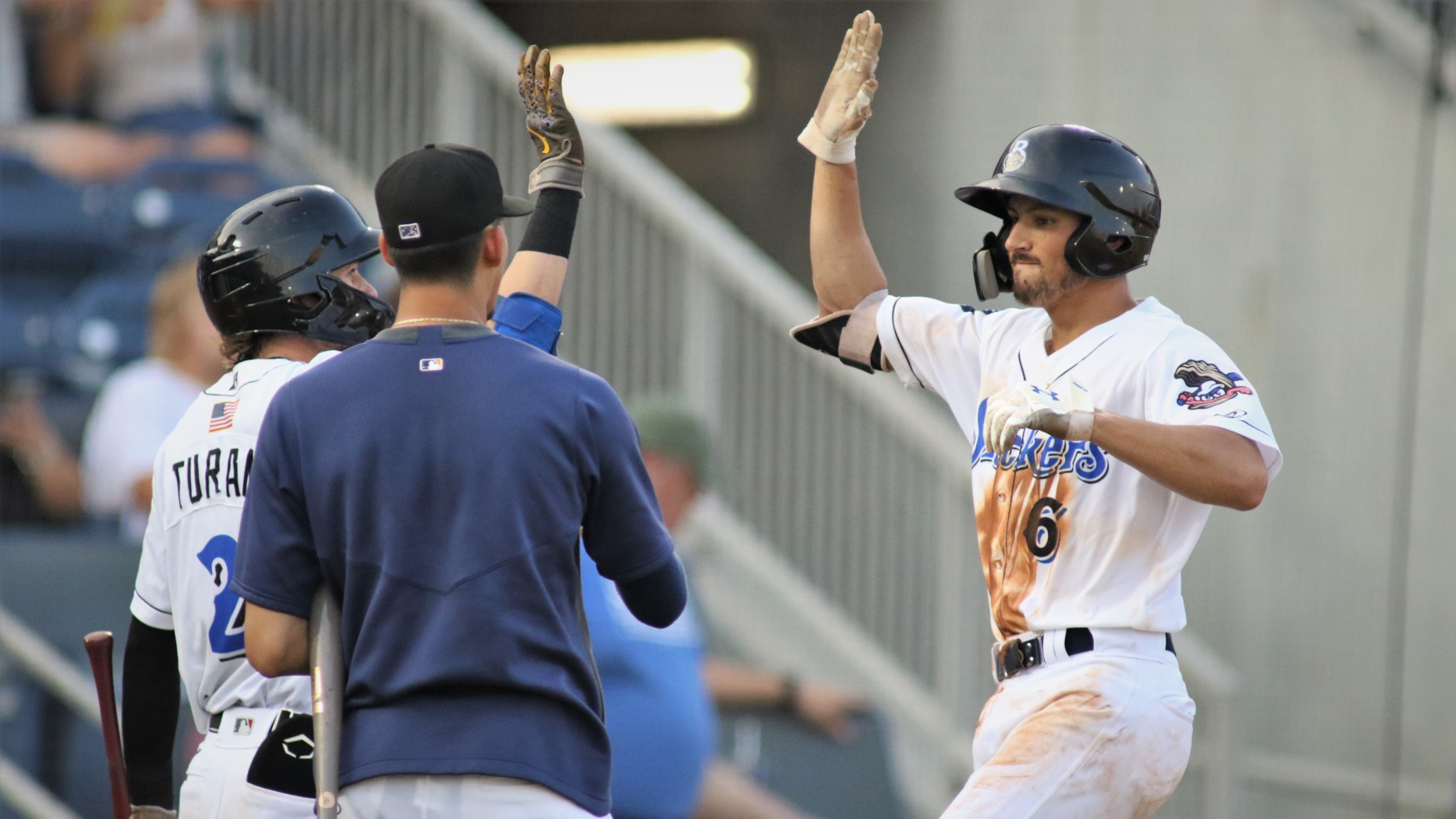 Stifling pitching and timely hitting helped the Biloxi Shuckers (29-47) win both games of their double header against the Montgomery Biscuits (40-34), 4-1 and 3-1, on Friday night at MGM Park. The wins locked up the Shuckers' second consecutive series win and Biloxi has now won 10 of their last
Sweep! Shuckers Rally To Down M-Braves 4-3
Palma Delivers Go-Ahead Hit Again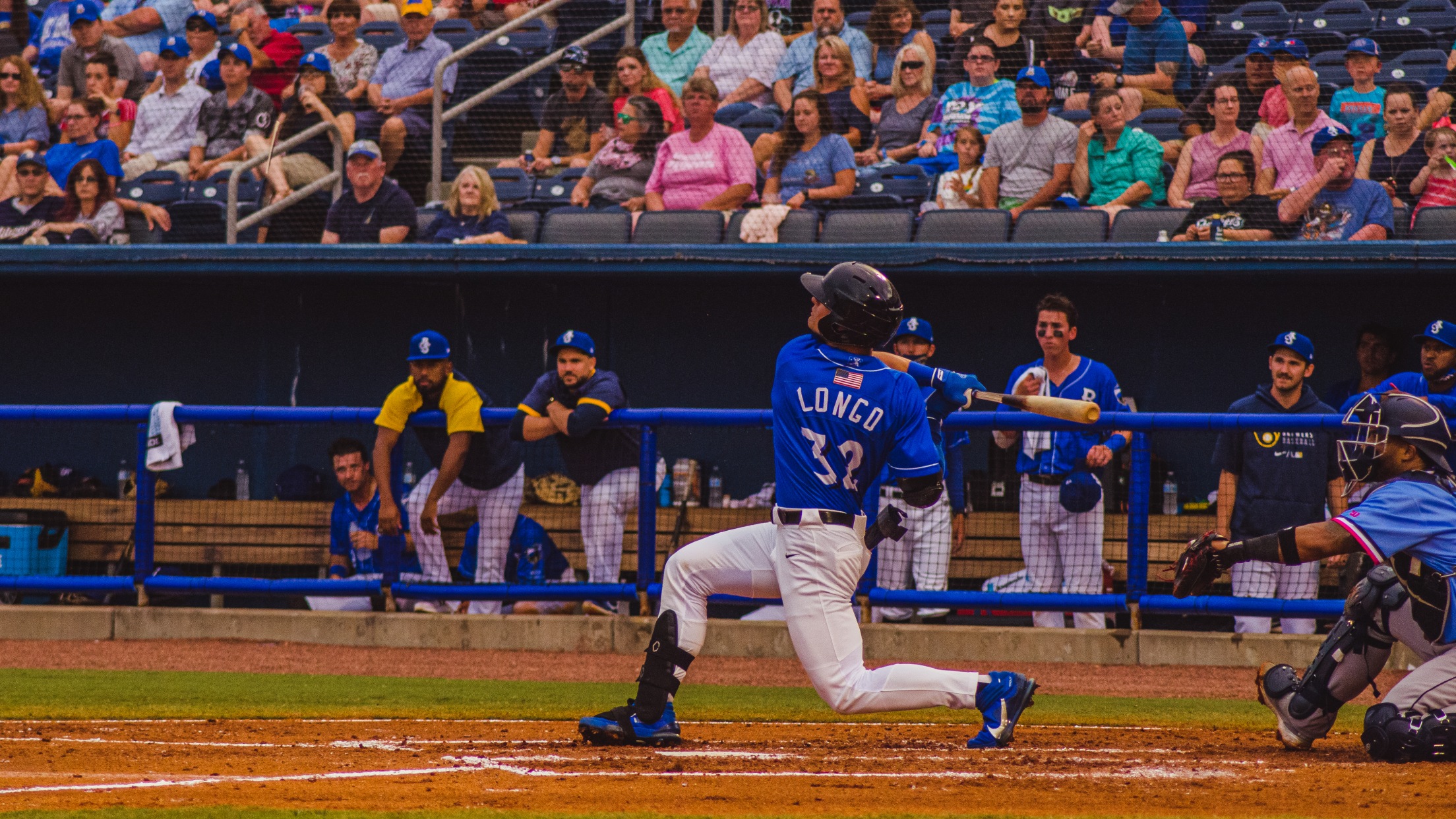 Another late rally by the Biloxi Shuckers (24-45) helped secure a series sweep of the Mississippi Braves (40-32) with a 4-3 win on Sunday afternoon at Trustmark Park. With the victory, the Shuckers have now won six straight games as they return to MGM Park for a 12-day home stand.
Zavolas Spins Seven Scoreless As Biloxi Blanks M-Braves 1-0
Fry Doubles Twice, Scores Game's Only Run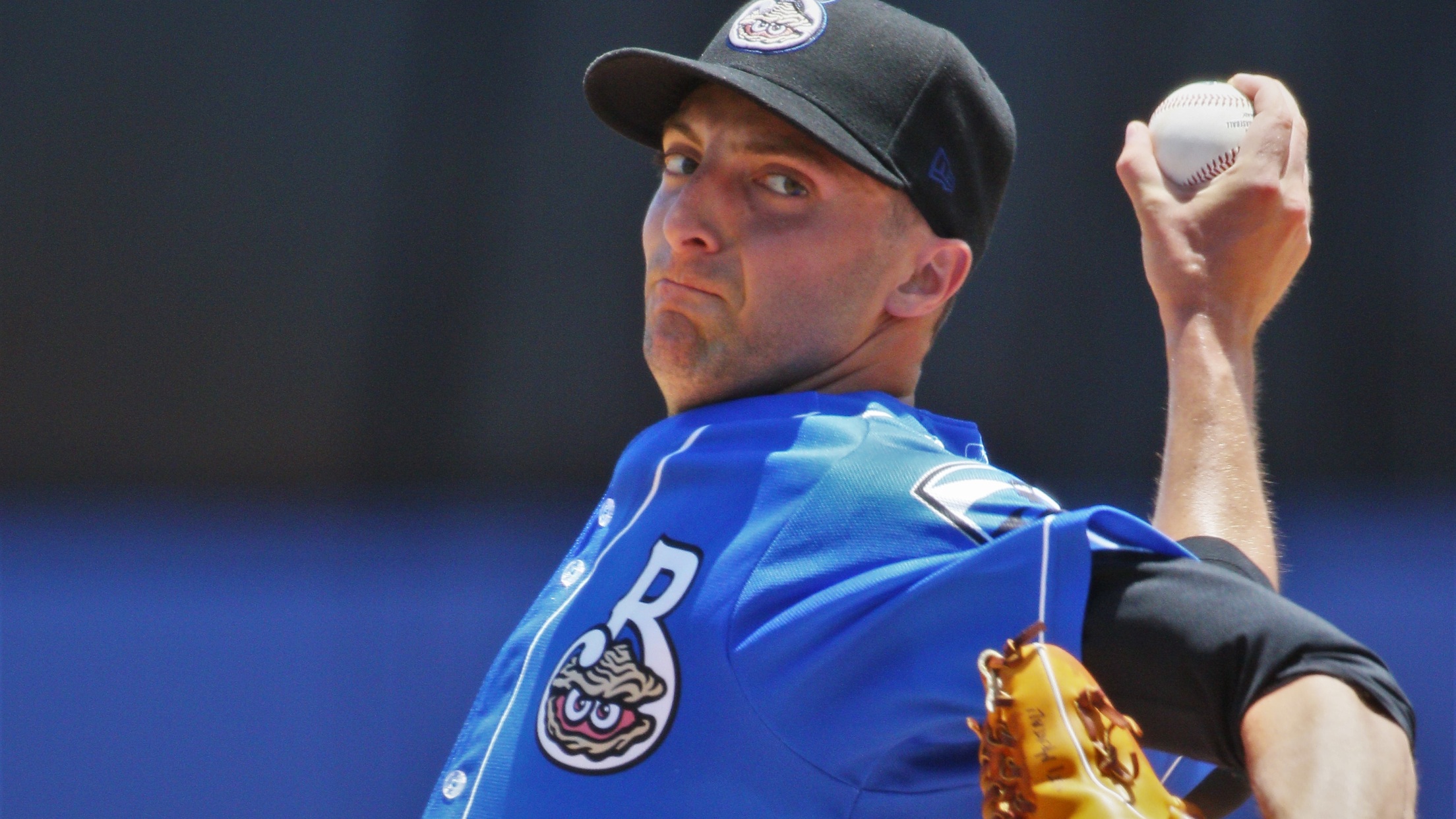 Three pitchers for the Biloxi Shuckers (20-45) combined to shutout the Mississippi Braves (40-25) in a 1-0 win to open their series at Trustmark Park. The win is the first in a series opener for the Shuckers this season. Biloxi threatened to score in the first inning but was unable
No-Hitter! Four Shuckers Pitchers No-Hit M-Braves in 1-0 Win
Small, Vennaro, Kirby and Hardy Throw First Nine-Inning No-Hitter for Biloxi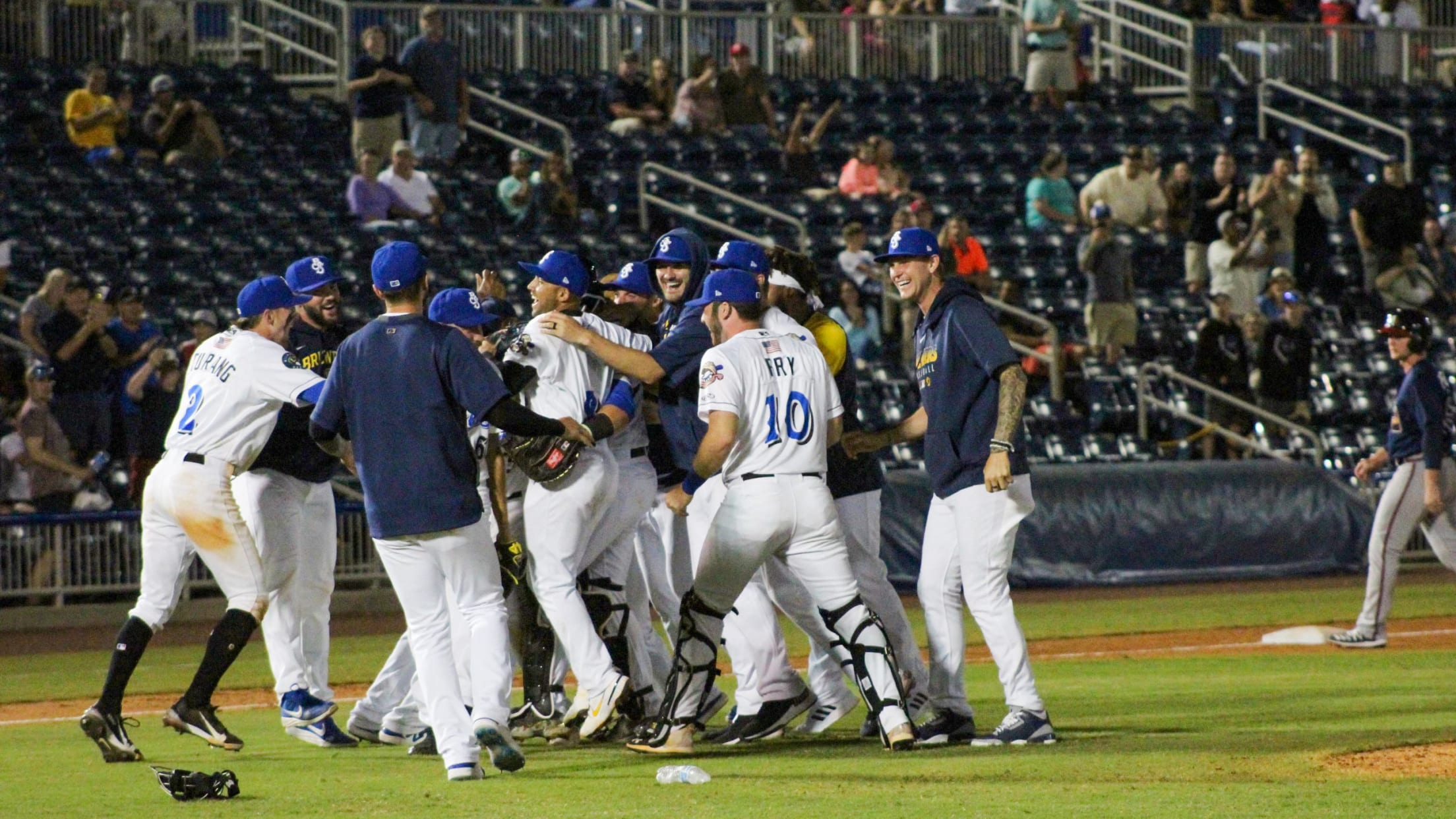 Ethan Small, Zach Vennaro, Nathan Kirby and Matt Hardy combined to no-hit the Mississippi Braves (4-7) in a 1-0 Biloxi Shuckers (4-7) win in front of a crowd of 3,482 on Saturday night at MGM Park. It was the first nine-inning no-hitter in the history of the Shuckers' franchise history
Shuckers Drop Both Legs of Doubleheader to Barons
Late Homer by Barons Breaks Tie in Game 2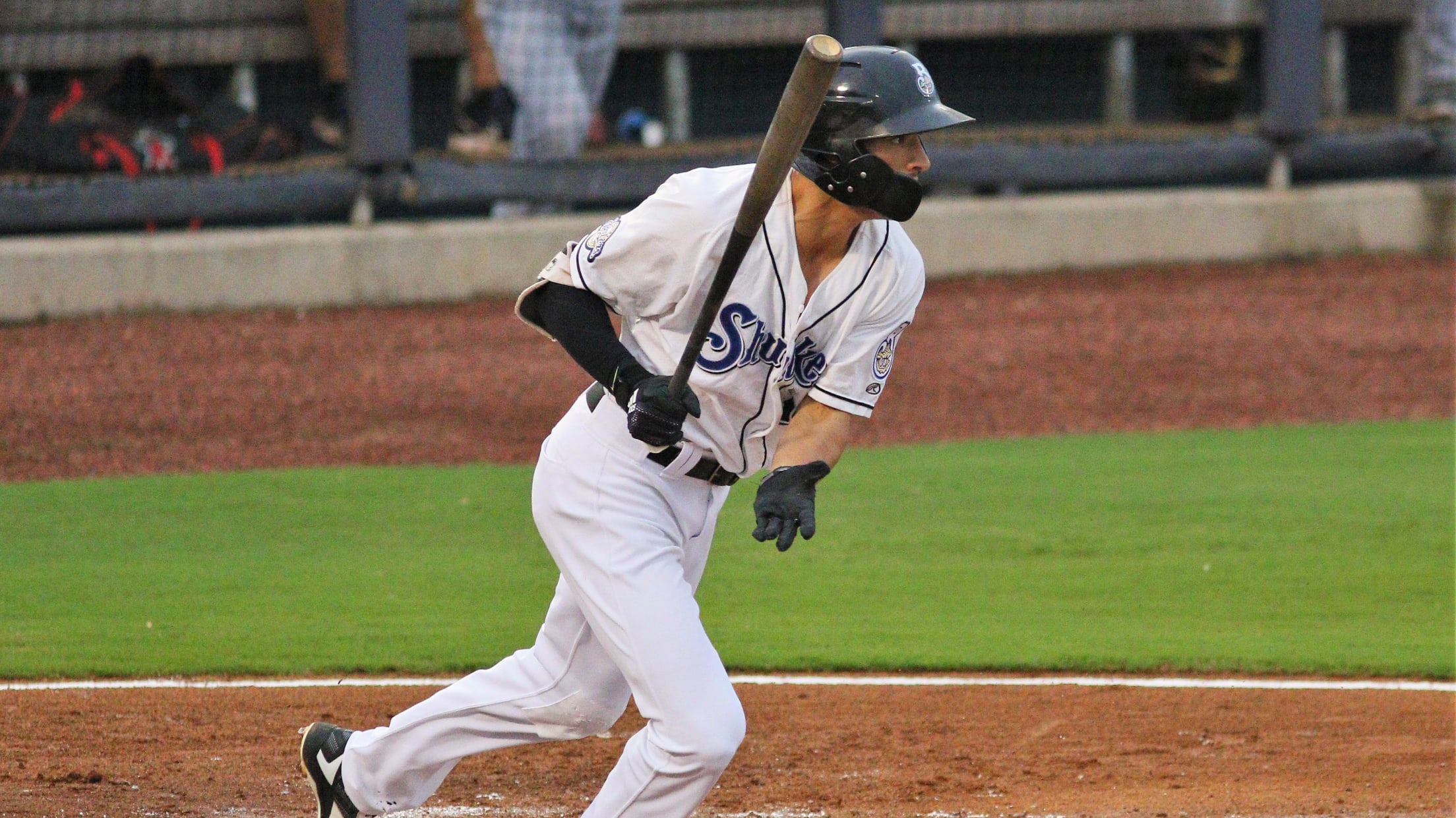 In their first action in almost 600 days, the Biloxi Shuckers (0-2) fell in both games of a doubleheader against the Birmingham Barons (2-0) 6-1 in Game 1 and 2-1 in Game 2 on Wednesday night at Regions Field. It's the second time in six seasons the Shuckers have lost
Furious Comeback Falls Short For Helena
Homers by Lutz and Garcia bring the Brewers within a run in final game at Centene Stadium for the 2017 season.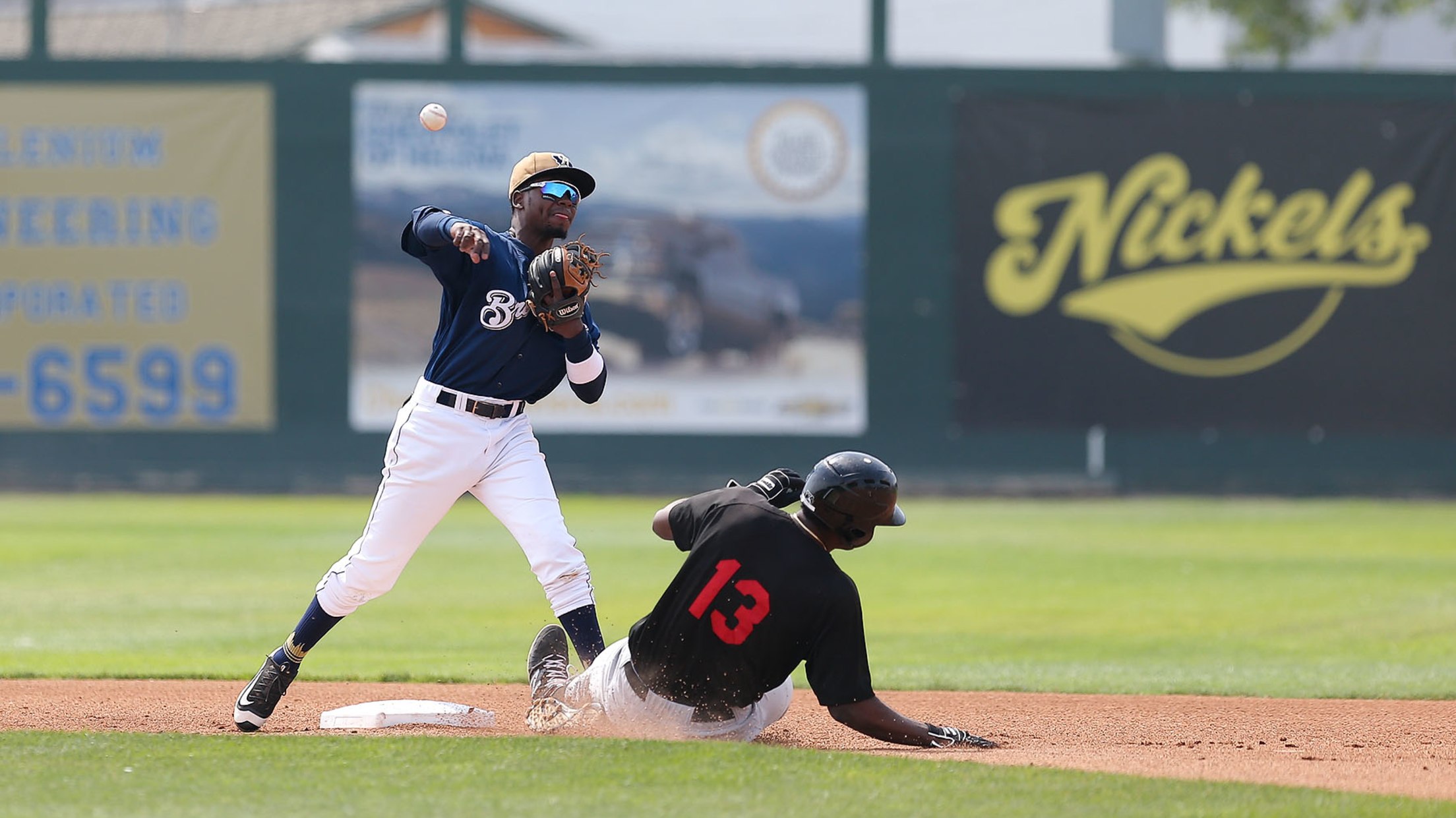 A ninth inning comeback by the Helena Brewers (24-42, 9-19) came up just short in a 7-6 loss to the Great Falls Voyagers (31-35, 16-12) on Wednesday night at Centene Stadium. Down 7-2 in the top of the ninth, Nicolas Pierre singled and Antonio Pinero reached on a fielder's choice,