The Show Before the Show: Episode 296
Blue Jays' Groshans shares spring expectations, 2020 growth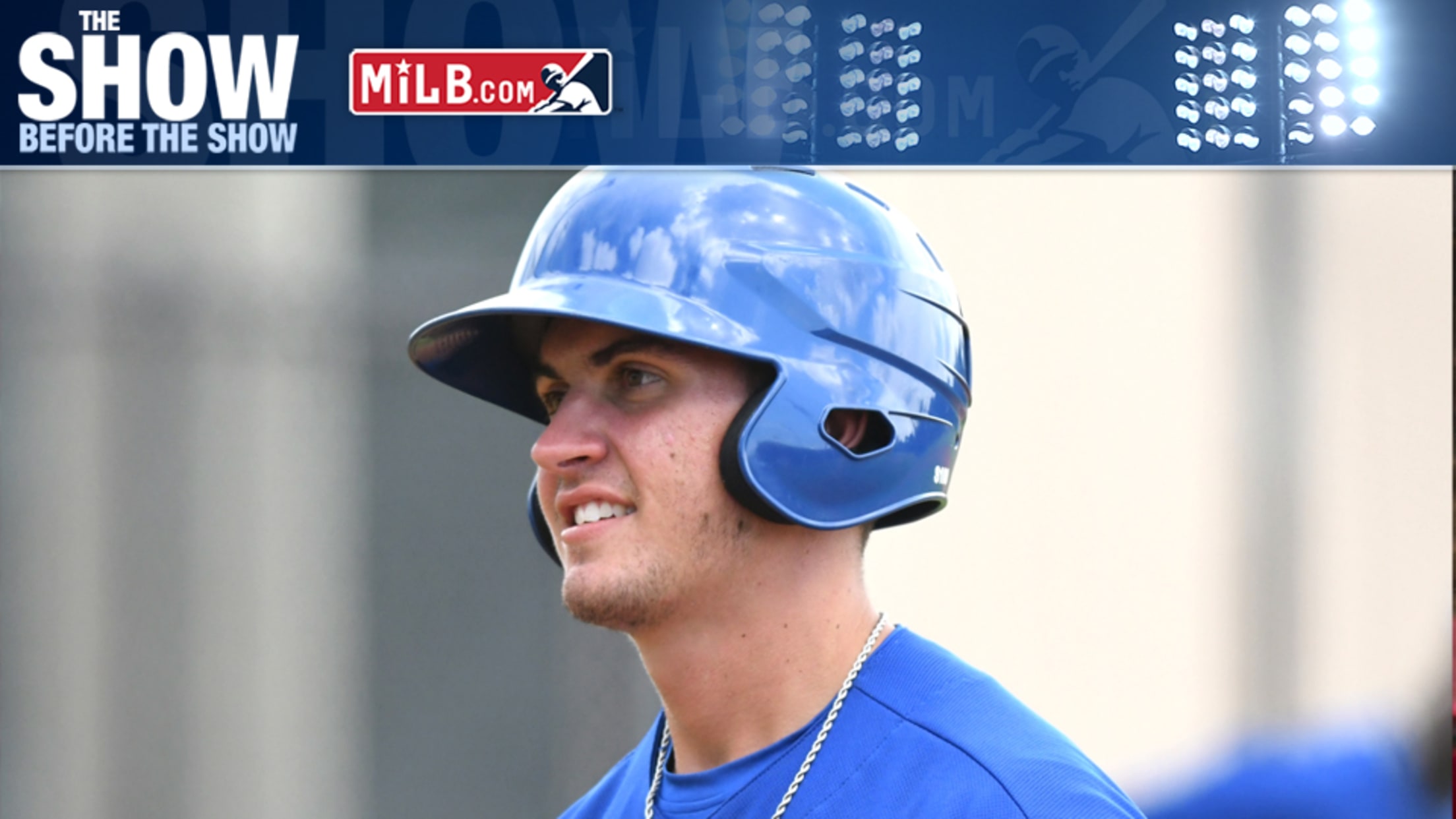 Check out the latest episode of The Show Before the Show, MiLB.com's official podcast. A segment rundown is listed below, in case you want to skip to a particular section. Like the podcast? Subscribe, rate and review "Minor League Baseball podcast" on iTunes. The podcast is also available via Spotify,
The Road to The Show™: Jordan Groshans
Blue Jays infield prospect blends skill and aggression at plate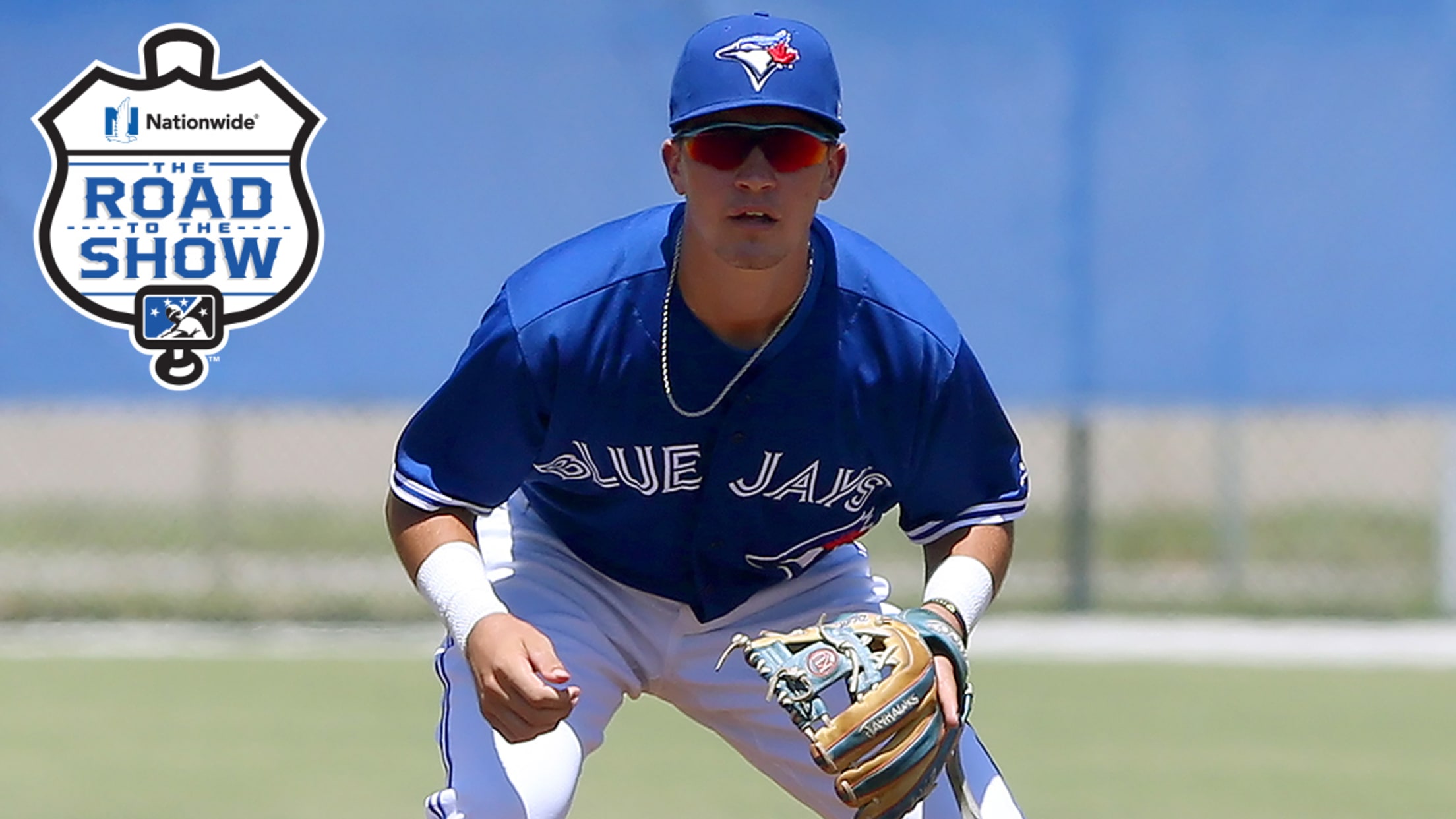 Each week, MiLB.com profiles an elite prospect by chronicling the steps he's taken to reach the brink of realizing his Major League dream. Here's a look at Toronto Blue Jays infielder Jordan Groshans. For more player journeys on The Road to The Show, click here.
State of the System: Toronto Blue Jays
Pearson, Martin soaring among balanced group of prospects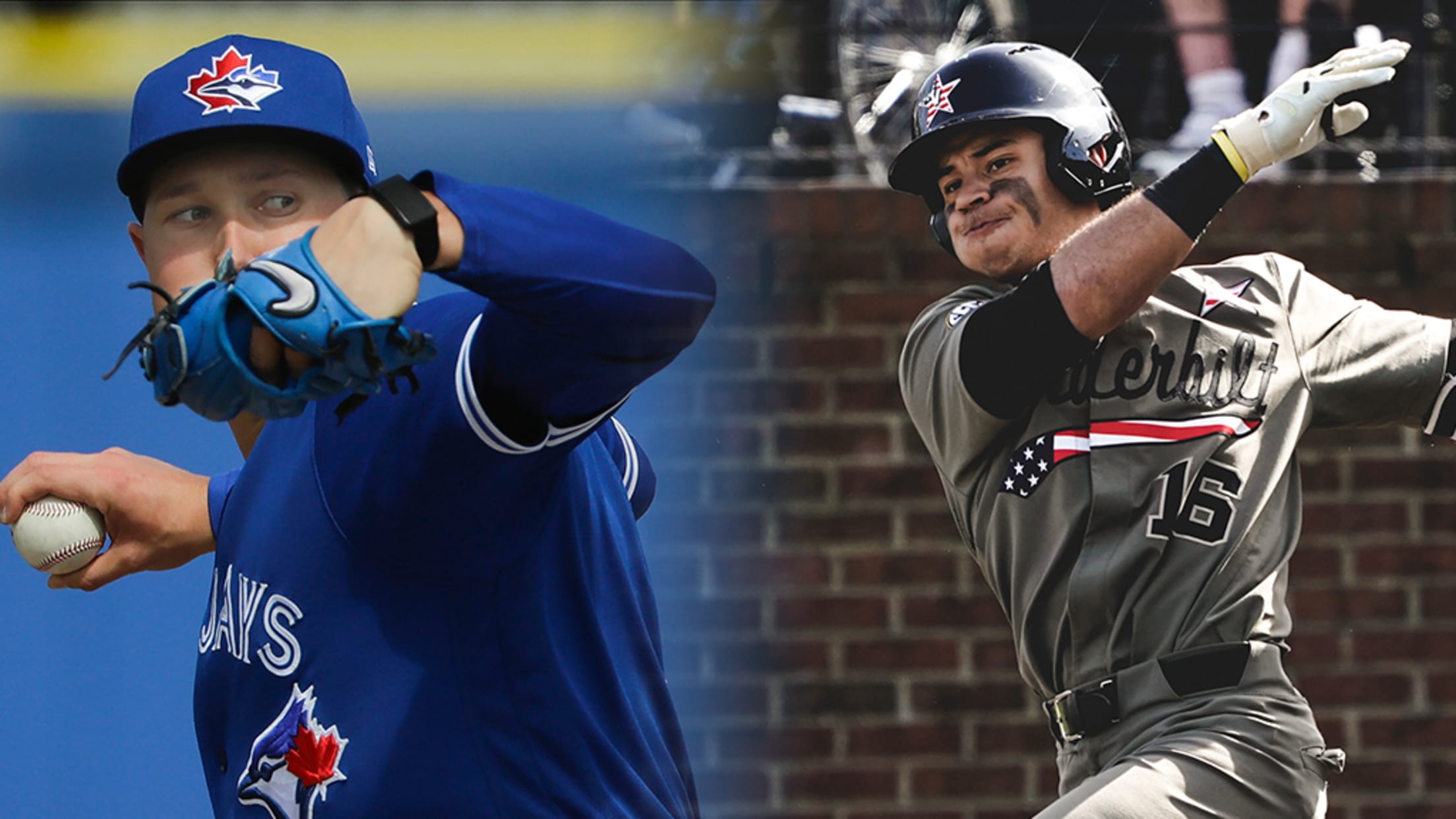 Starting in October and running through the end of the year, MiLB.com's State of the System series will evaluate the strengths and weaknesses of each Major League organization, highlights prospects who've made the biggest strides in 2020 and offers a peek at 2021.
Prospects in the Blue Jays' 2020 player pool
Pearson, Woods Richardson ready to soar north of the border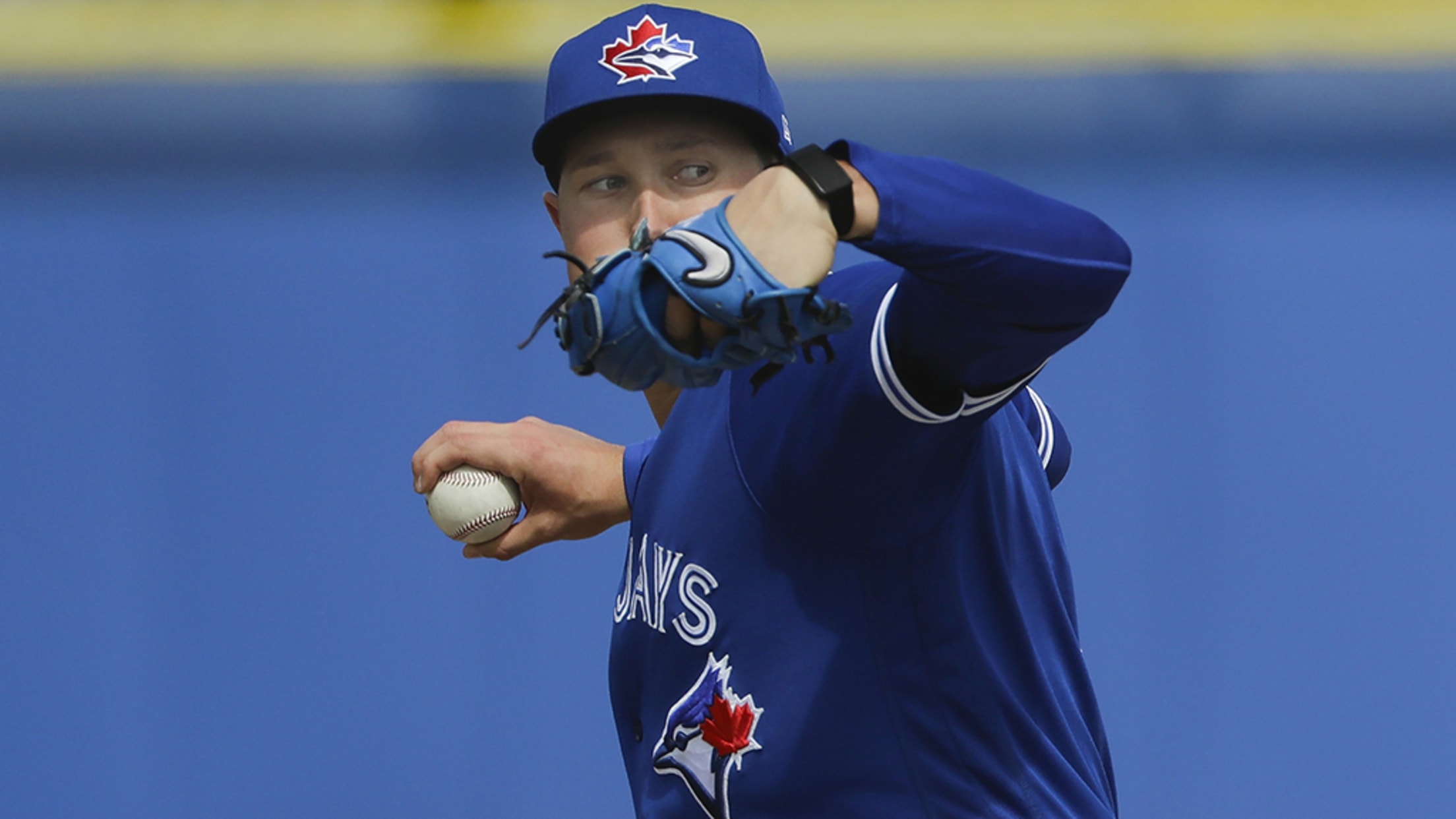 As part of the new rules for the 2020 Major League season, each of the 30 organizations will maintain a 60-man player pool for the duration of the campaign. Some members of the player pool will feature on the active Major League roster while others will work out at an
Ready and waiting: Jordan Groshans
No. 75 overall prospect staying simple during hiatus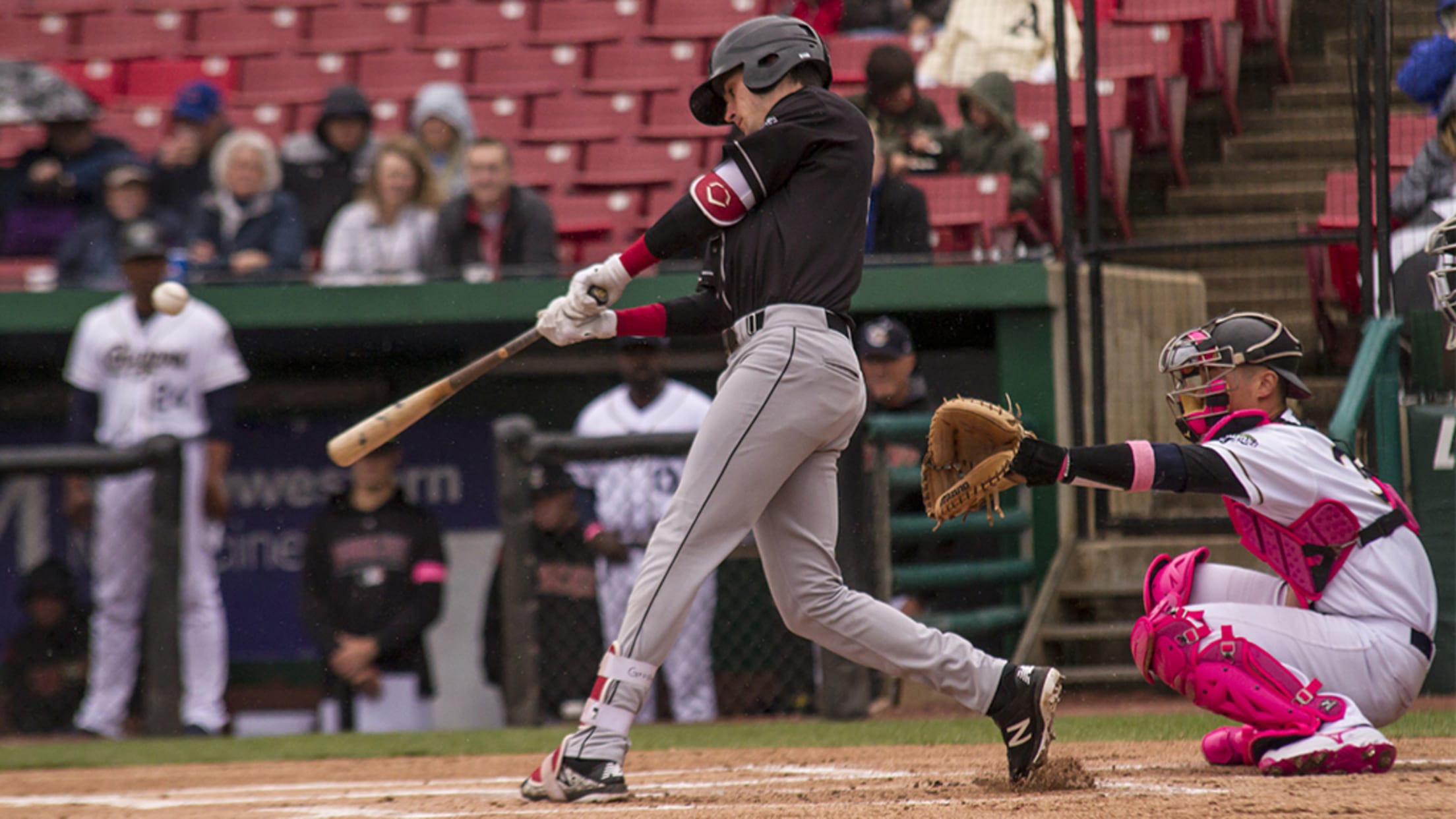 Players at all levels of the Minor Leagues missed significant playing time in 2019 due to injury only to have their return interrupted by the global pandemic. Each week, MiLB.com checks in on an elite prospect's road back from injury. This week, we focus on Toronto Blue Jays infielder Jordan
Farm system rankings: Position players, 30-21
Witt leads next-gen Royals; Tigers' Greene striving for more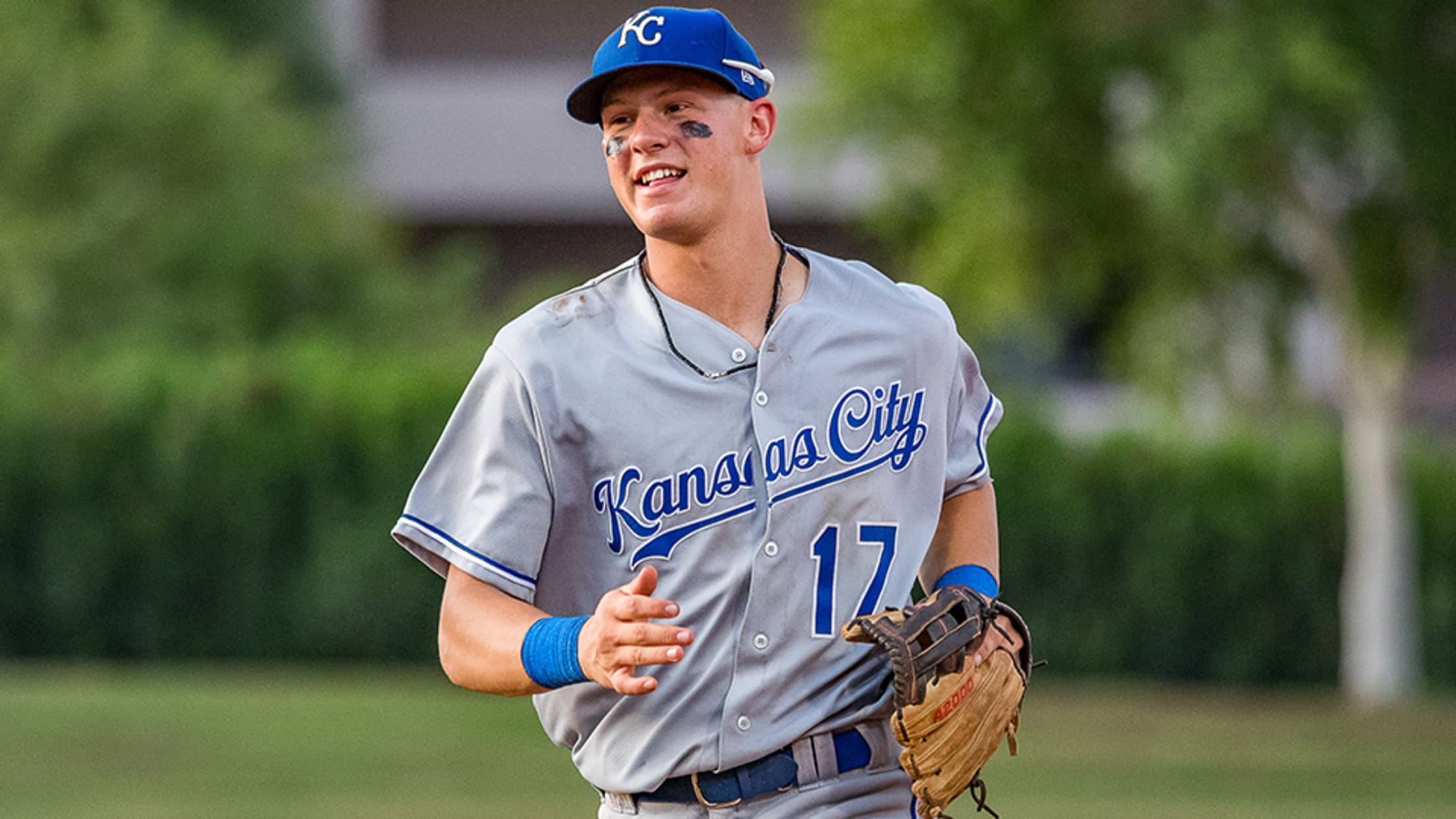 With the 2020 season rapidly approaching, MiLB.com looks at the state of all 30 farm systems and ranks them in several different ways. This first installment, broken into three parts, focuses on position players and considers the quality and quantity of top talent currently in each system. So, without further
Lugnuts Player Spotlight: Jordan Groshans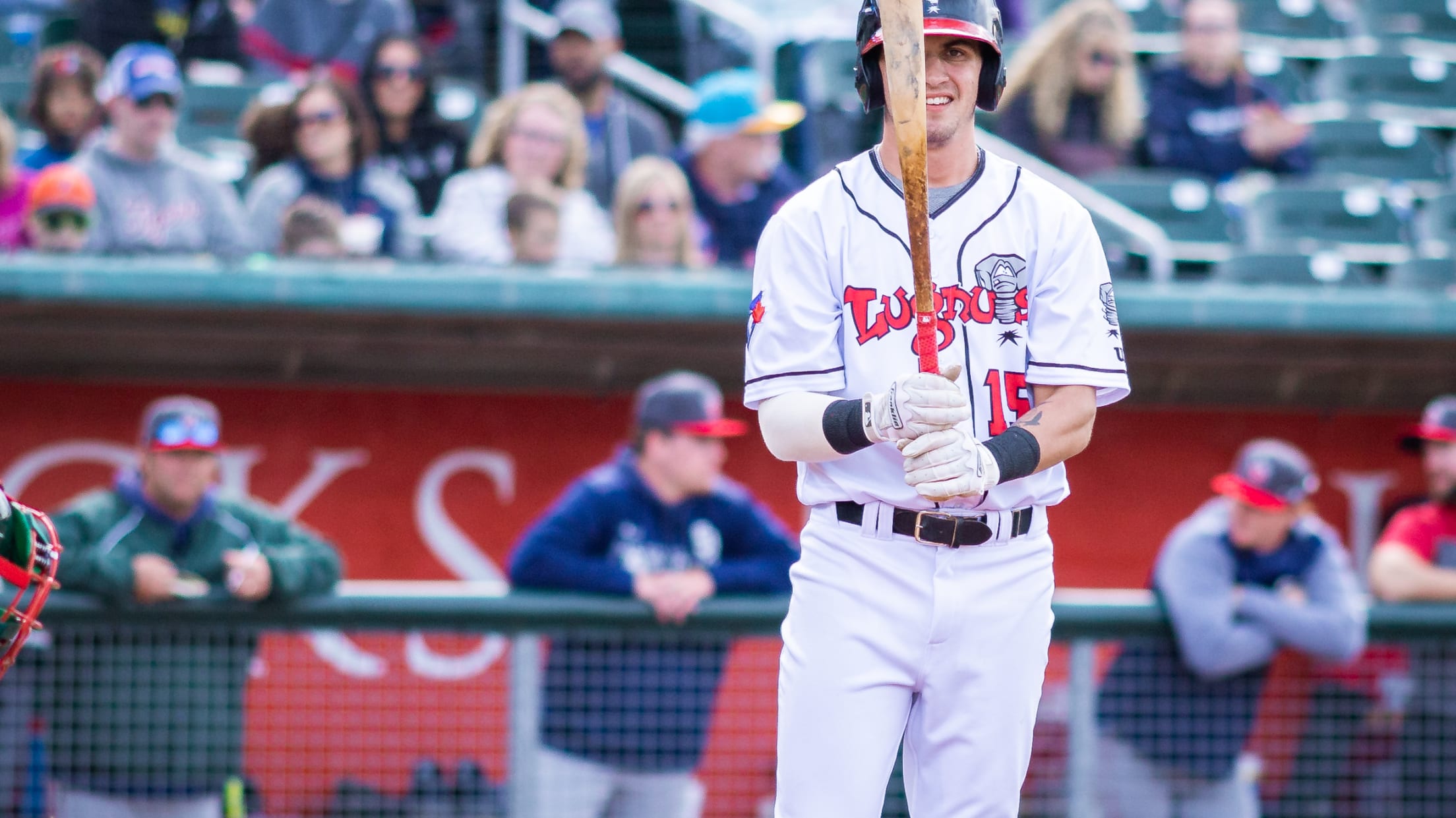 LANSING, Mich. via TORONTO, Ont. - It's no secret that the Blue Jays system is stacked with infielders, all with excellent potential and youthful skill that excites every baseball fan.Even beyond Vladimir Guerrero Jr., Bo Bichette, and Cavan Biggio lie names like Kevin Smith, Santiago Espinal, and Logan Warmoth, all
Groshans returns with two hits in Lugnuts loss
IOWA CITY, Ia. -Jordan Groshans returned from the Injured List with a two-hit game and Nick Podkul extended his on-base streak to 18 games but the Lansing Lugnuts (14-18) fell to the Quad Cities River Bandits (21-10), 6-0, on Wednesday night at Duane Banks Field.The result completed a three-game sweep
Kirk promoted, Groshans placed on IL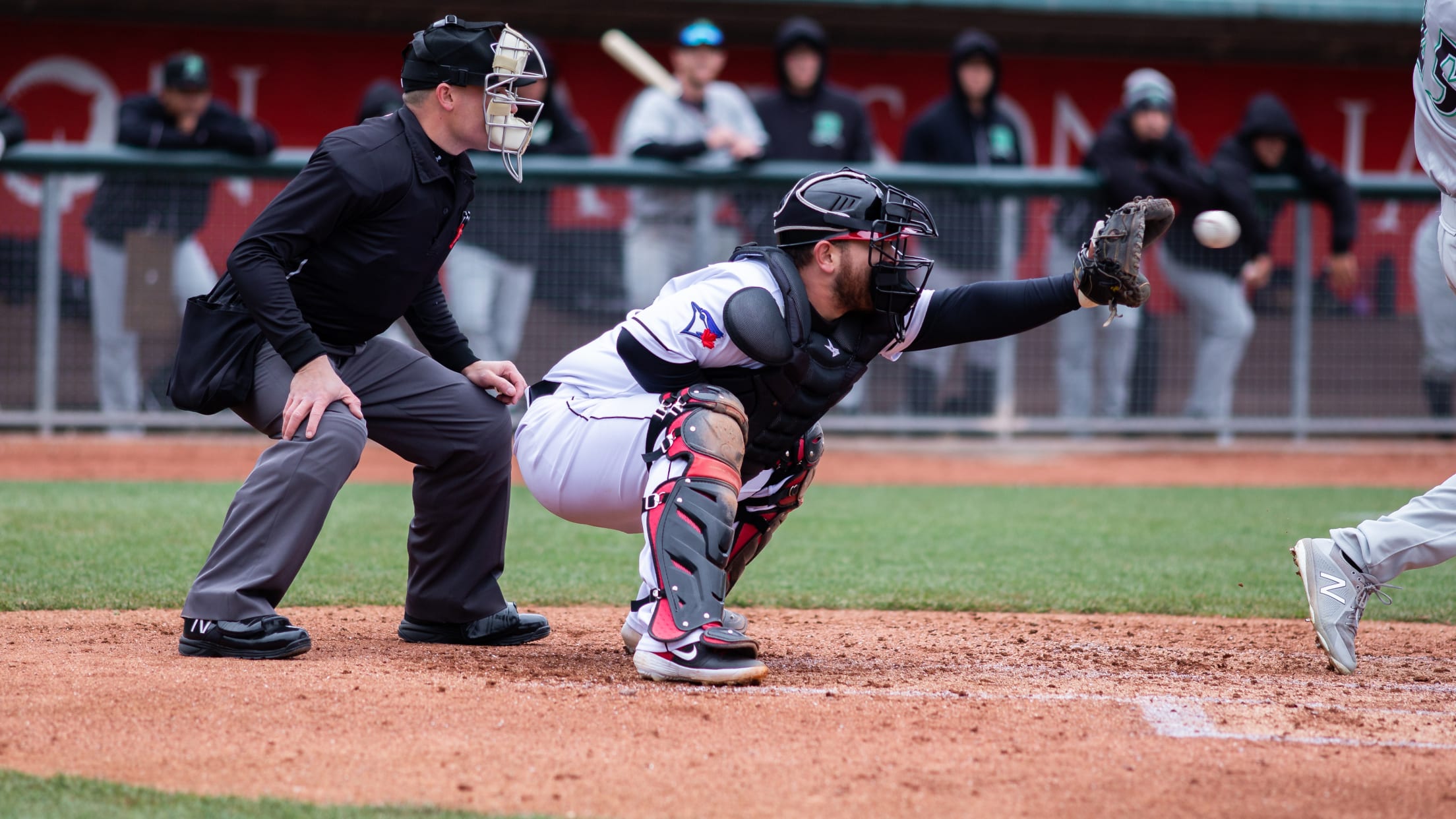 LANSING, Mich. - In conjunction with the Toronto Blue Jays, Lansing Lugnuts catcher Alejandro Kirk was promoted to A-Advanced Dunedin, shortstop Jordan Groshans was placed on the Injured List backdated to May 1st, and infielder Rafael Lantigua and outfielder Tanner Kirwer have been transferred to the Lugnuts from Extended Spring.Kirk,
Cubs outslug Lugnuts, 10-8
LANSING, Mich. - The South Bend Cubs (10-9) broke a 5-5 tie with a five-run sixth inning and held off the Lansing Lugnuts (10-9), 10-8, on Wednesday afternoon at Cooley Law School Stadium.Jordan Groshans and Alejandro Kirk crushed two-run homers and Reggie Pruitt reached base five times on a single, double and
Murray K's 10 before Cubs win in 10, 13-10
LANSING, Mich. - Joey Murray set a new career high with 10 strikeouts, but a four-run 10th inning lifted the South Bend Cubs (9-8) to a rollercoaster 13-10 series-opening victory over the Lansing Lugnuts (9-8) on Monday night at Cooley Law School Stadium.The game featured 28 hits, five errors, 23 runs, two
Three's a charm as Lugnuts blank Dragons
LANSING, Mich. - Josh Winckowski combined with three relievers on a three-hitter and the Lansing Lugnuts (9-7) used a three-run first inning to roll past the Dayton Dragons (6-10), 4-0, on Saturday afternoon at Cooley Law School Stadium.The Lugnuts took two of three in the series and have won five of their
For the first time since 2017, Dragons win in Lansing
LANSING, Mich. - The Dayton Dragons (6-9) rallied from a pair of two-run deficits, defeating the Lansing Lugnuts (8-7), 9-4, on a blustery, chilly Friday night at Cooley Law School Stadium.The Dragons snapped a 12-game losing streak in Lansing, picking up their first win in Michigan's state capital since September 4, 2017.
SWEEP: Lugnuts finish off Whitecaps, 8-2
COMSTOCK PARK, Mich. - Johnny Aiello homered, Jordan Groshans collected three hits, and the Lansing Lugnuts (7-6) completed a three-game sweep at the West Michigan Whitecaps (5-8), 8-2, on Wednesday afternoon at Fifth Third Ballpark.With the win, the Lugnuts went over the .500 mark for the first time in 2019.
Lugnuts halt skid with late rally, 5-4
SOUTH BEND, Ind. - D.J. Neal singled home pinch-runner Reggie Pruitt in the ninth, and the Lansing Lugnuts (4-5) snapped a three-game losing streak with a 5-4 victory over the South Bend Cubs (4-5) on Friday night at Four Winds Field.The Cubs had brought a 4-3 lead into the eighth inning,
Kirk and Pruitt homer, but Nuts come up short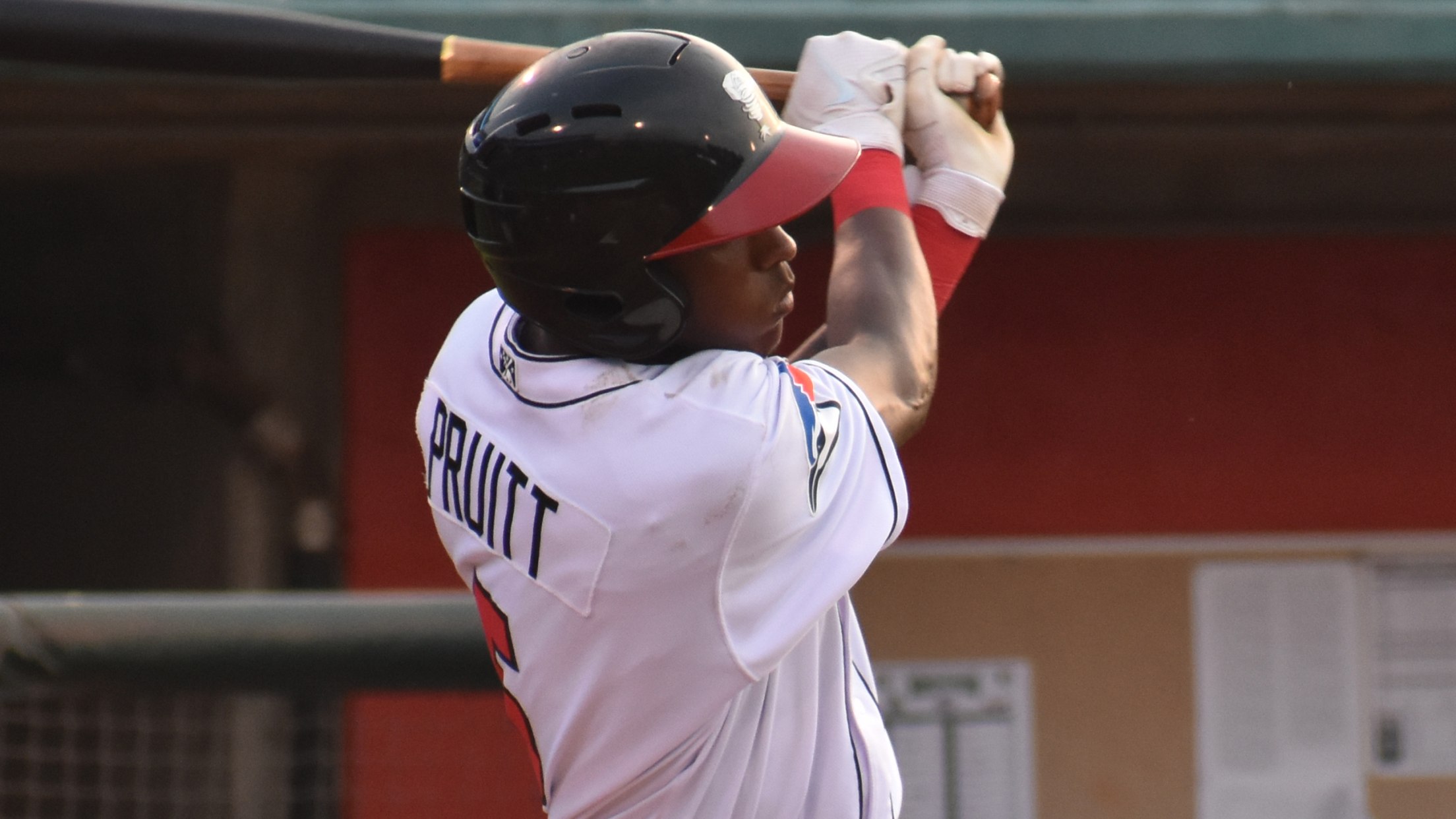 LANSING, Mich. - Alejandro Kirk and Reggie Pruitt slugged their first home runs of the year, but a five-run deficit proved too much to overcome in a Lansing Lugnuts (3-3) 7-6 loss to the West Michigan Whitecaps (3-3) on Tuesday night at Cooley Law School Stadium.The Whitecaps built an early 7-2
Lugnuts speed to first win of 2019, 7-3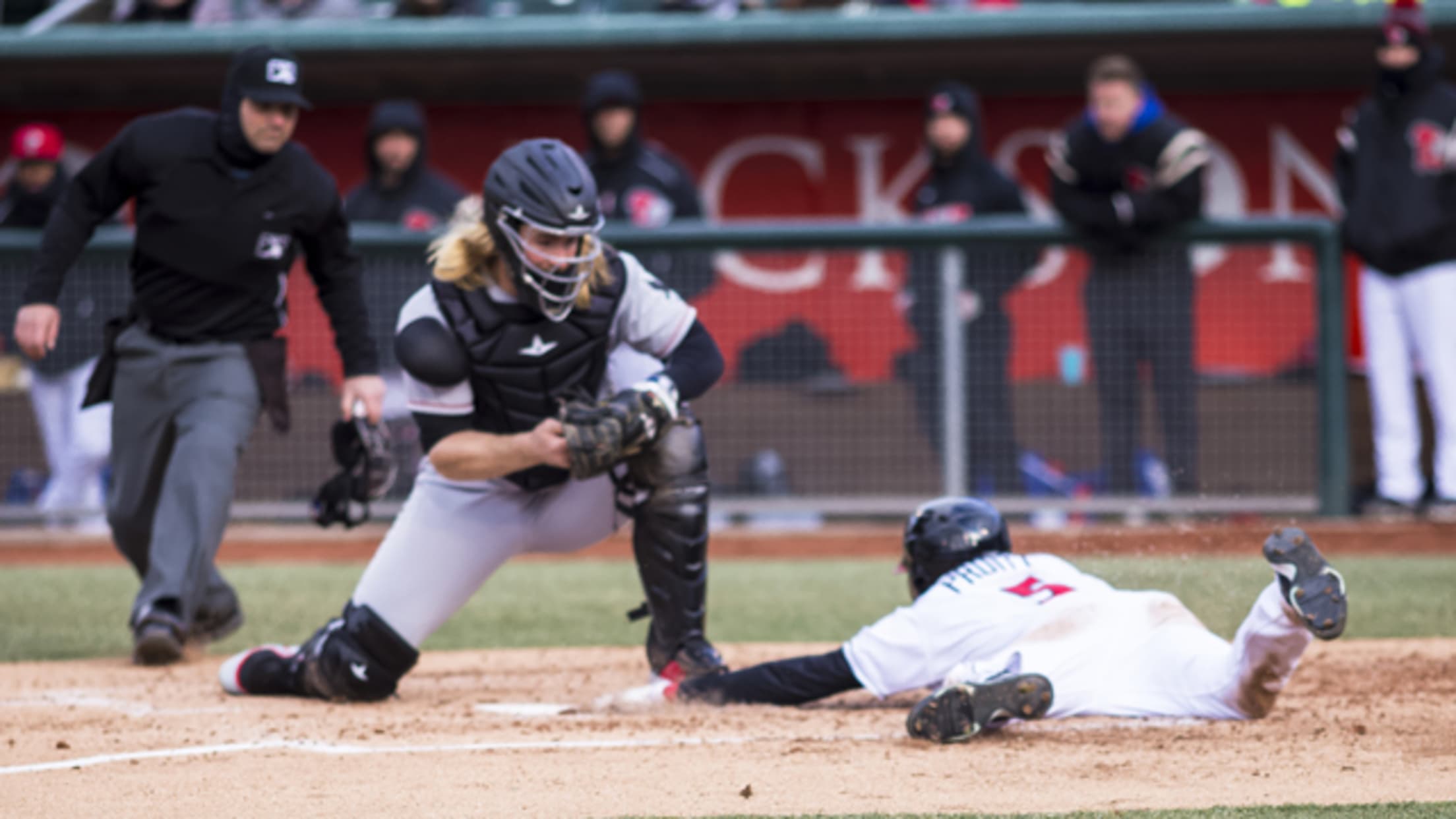 FORT WAYNE, Ind. - Johnny Aiello and Alejandro Kirk stole home in consecutive innings, Reggie Pruitt stole second base three times, and the Lansing Lugnuts (1-1) accelerated to their first win of 2019, 7-3, over the Fort Wayne TinCaps (1-1) on Friday night at Parkview Field.Jordan Groshans added a single, double,
Blue Jays Prospect Primer: Vlad Jr. coming
Top overall prospect ready for bigs; Bichette not too far behind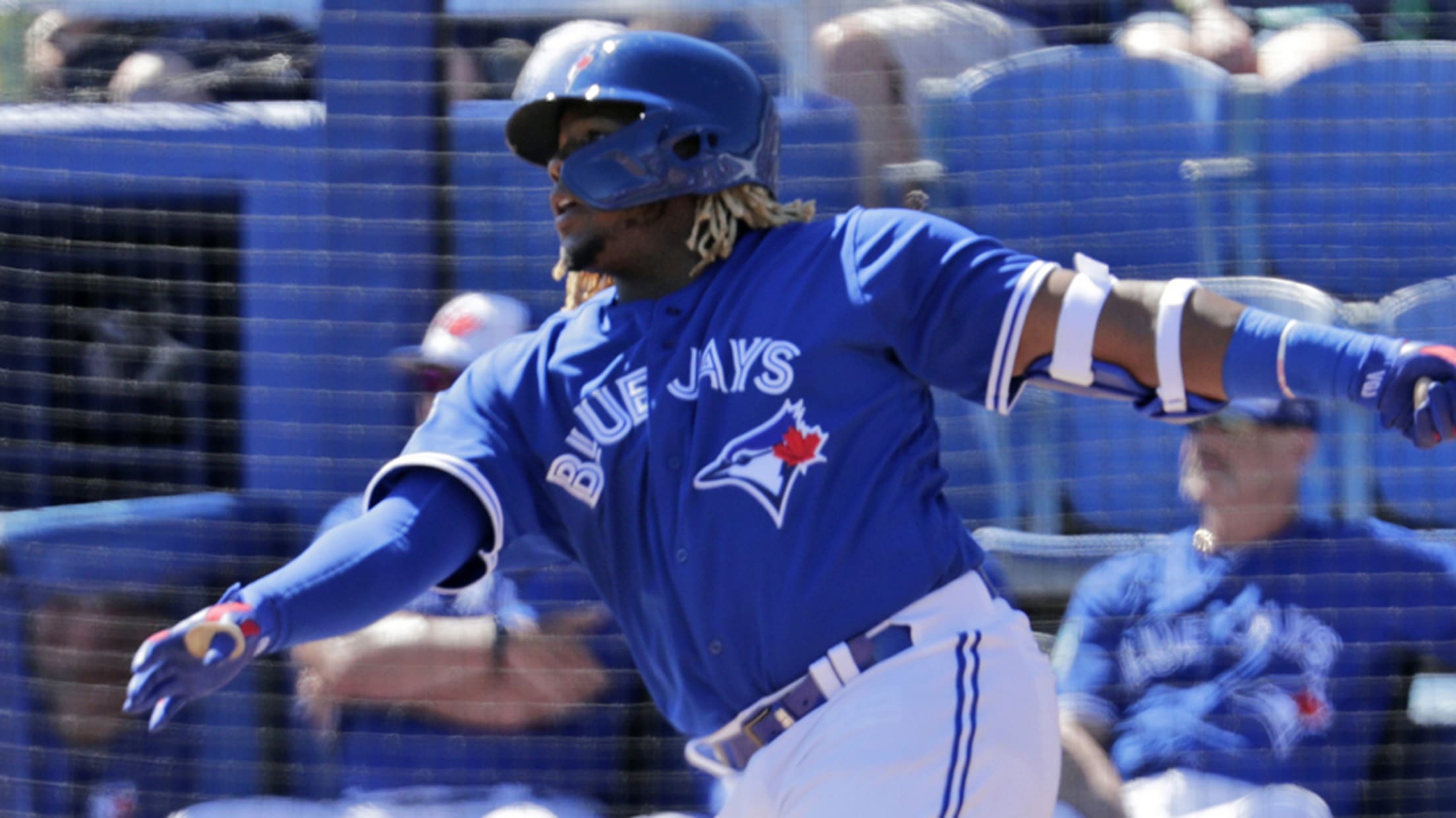 Some players are on the verge of stardom, others are entering a crucial phase of their development and still others are getting their first tastes of full-season ball. With the 2019 season approaching, MiLB.com takes a look at the most intriguing prospects from each MLB organization.Major League-ready: Vladimir Guerrero Jr.,
Jays' Groshans hopes to follow familiar path
Shortstop/third baseman getting set to fit mold of Bichette, Smith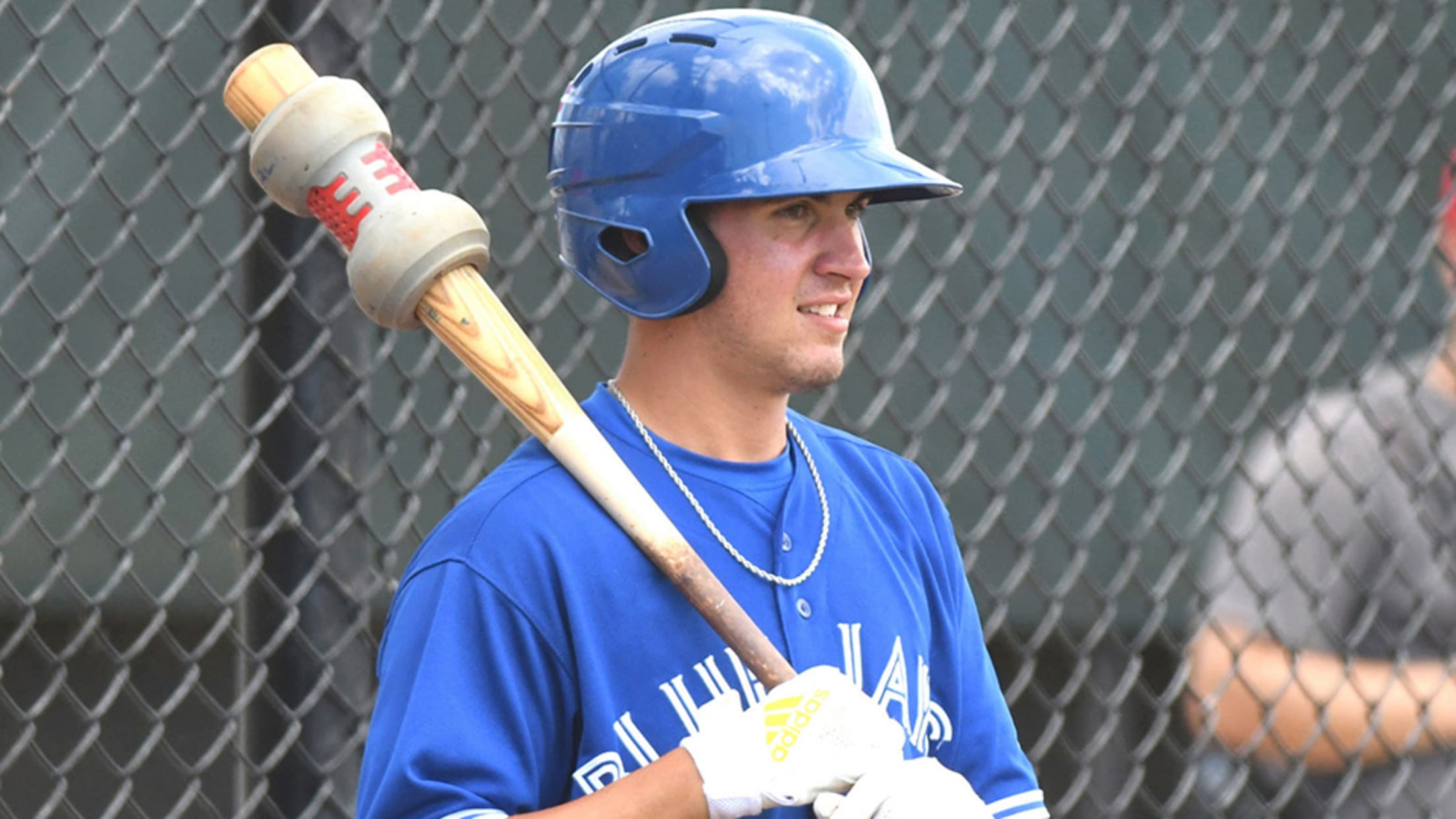 DUNEDIN, Fla. -- He has already picked the brain of Kevin Smith on how the game will speed up on him the higher he climbs. Director of player development Gil Kim would like to put him in touch with Bo Bichette next, likely when MLB.com's No. 11 overall prospect gets
Groshans has timely breakout for B-Jays
Blue Jays No. 8 prospect sparks Game 1 playoff victory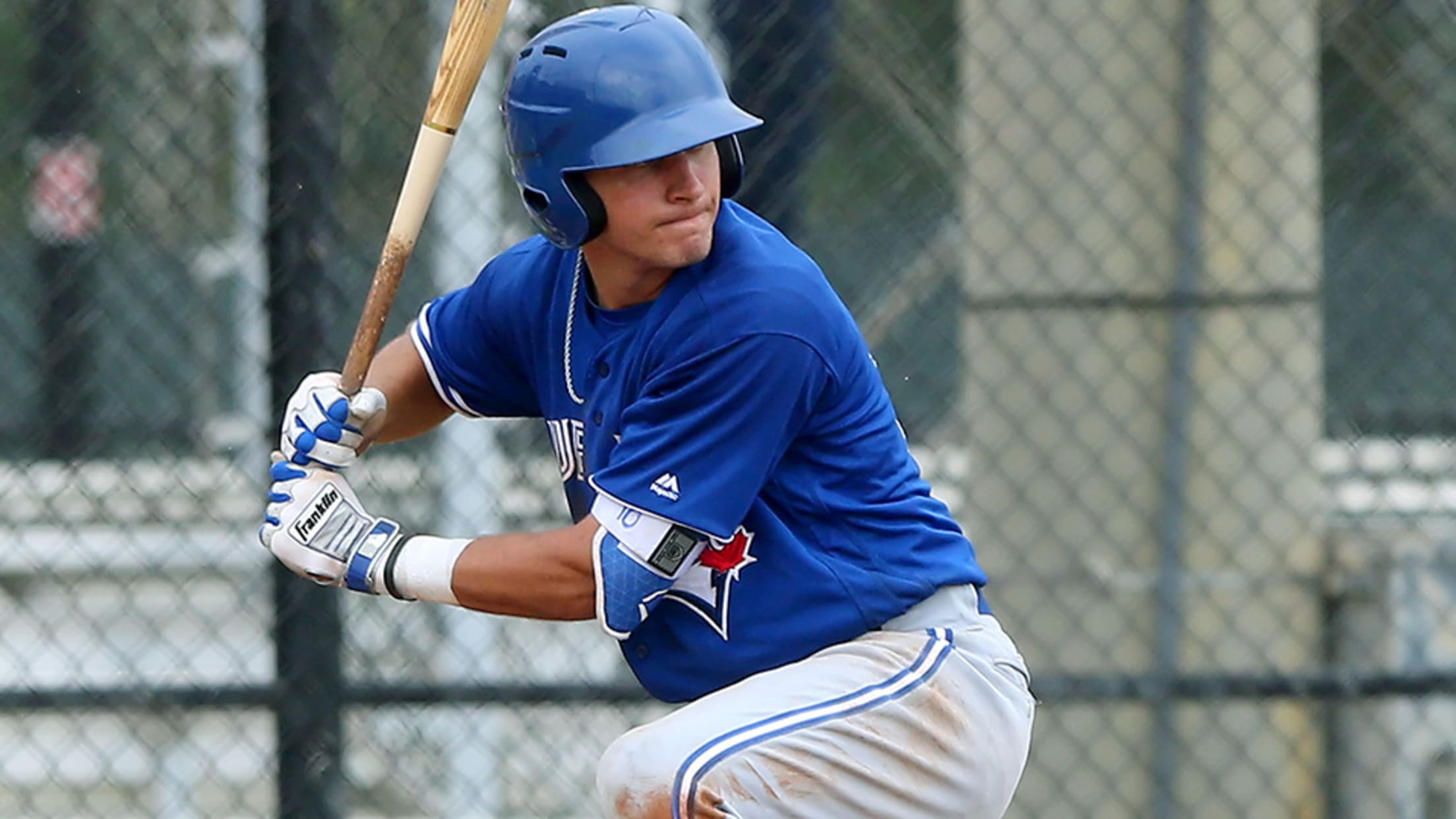 High-ranking prospects began to pepper Appalachian League rosters toward the end of the regular season. Bluefield played that game as well, bringing first-rounder Jordan Groshans into the fold on Aug. 17.The eighth-ranked Blue Jays prospect scuffled in 11 games before the postseason but showed what he can provide when the breakout
Blue Jays' Groshans raking to start career
Twelfth overall Draft pick homers, doubles, plates six runs in GCL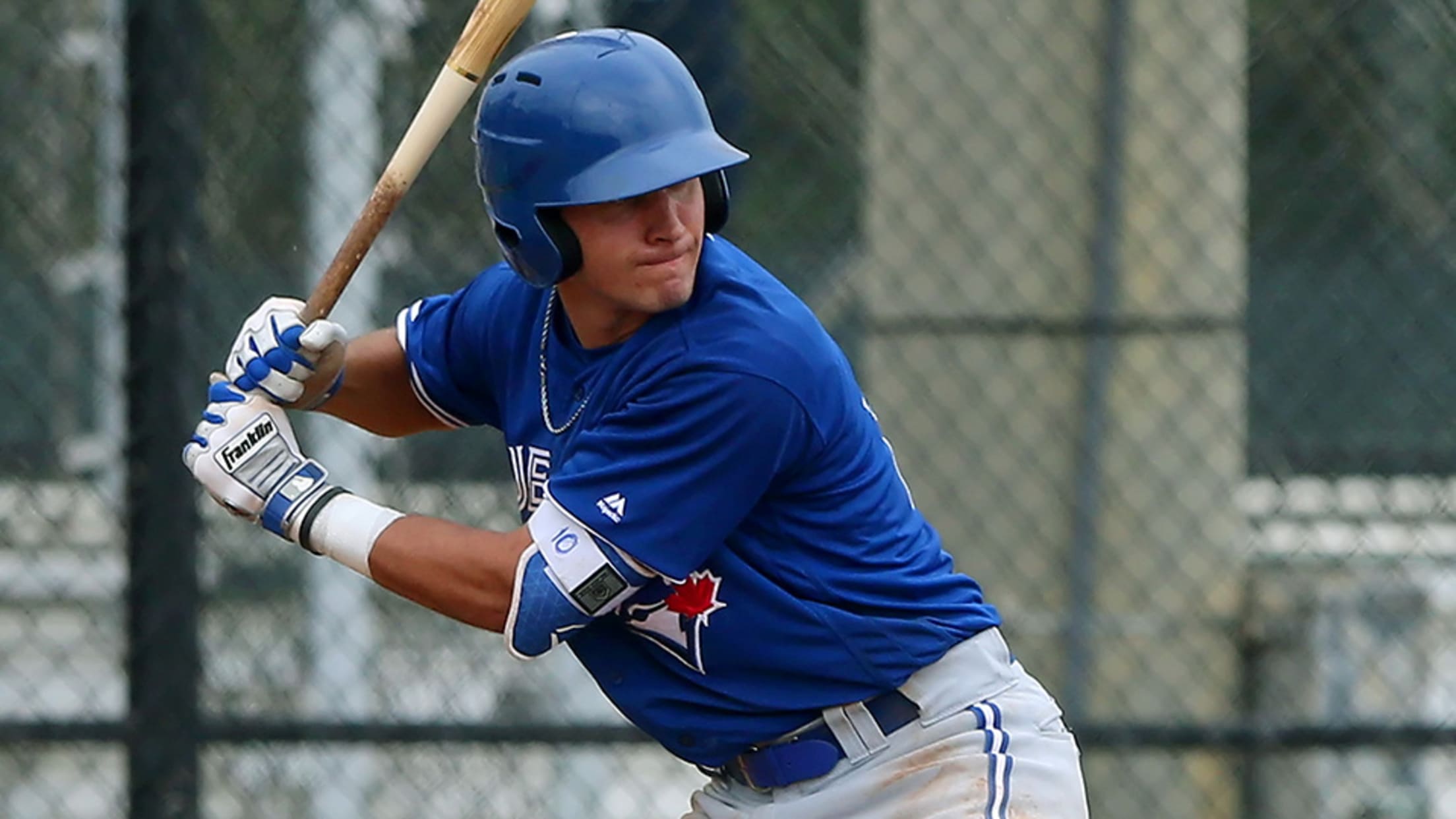 The Blue Jays put a lot of stock in Jordan Groshans and his bat coming straight out of high school. The 12th overall pick in the 2018 First-Year Player Draft has proven thus far that he's up to the task.Groshans belted a homer and a double, finishing 3-for-4 with six