Quakes Hang on for Win in San Jose
San Jose, CA – The Rancho Cucamonga offense mustered just three hits on Thursday night, but it was enough to edge the Giants, 3-2 at Excite Ballpark. Held to just three hits for a second consecutive game, the Quakes made them timely hits, with Hector Martinez driving in the game-winner
Quakes Play Long-Ball in Wednesday Win
Rancho Cucamonga, CA – Rancho slugged three home runs on Wednesday night and got some strong pitching in an 8-3 win over the Inland Empire 66ers at LoanMart Field. Julio Carrion (5), Damon Keith (8) and Luis Diaz (8) all went deep and the Quakes stayed within two games of
Howard, Garcia Dock Ports on Friday
Stockton, CA – Gaige Howard had a strong night and Yunior Garcia continued his torrid hot streak, as the Rancho Cucamonga Quakes held on to defeat Stockton for a second straight night, winning 10-6 on Friday evening at Banner Island Ballpark. Howard had a three-run triple and an RBI single,
Quakes win on "Kershaw Day"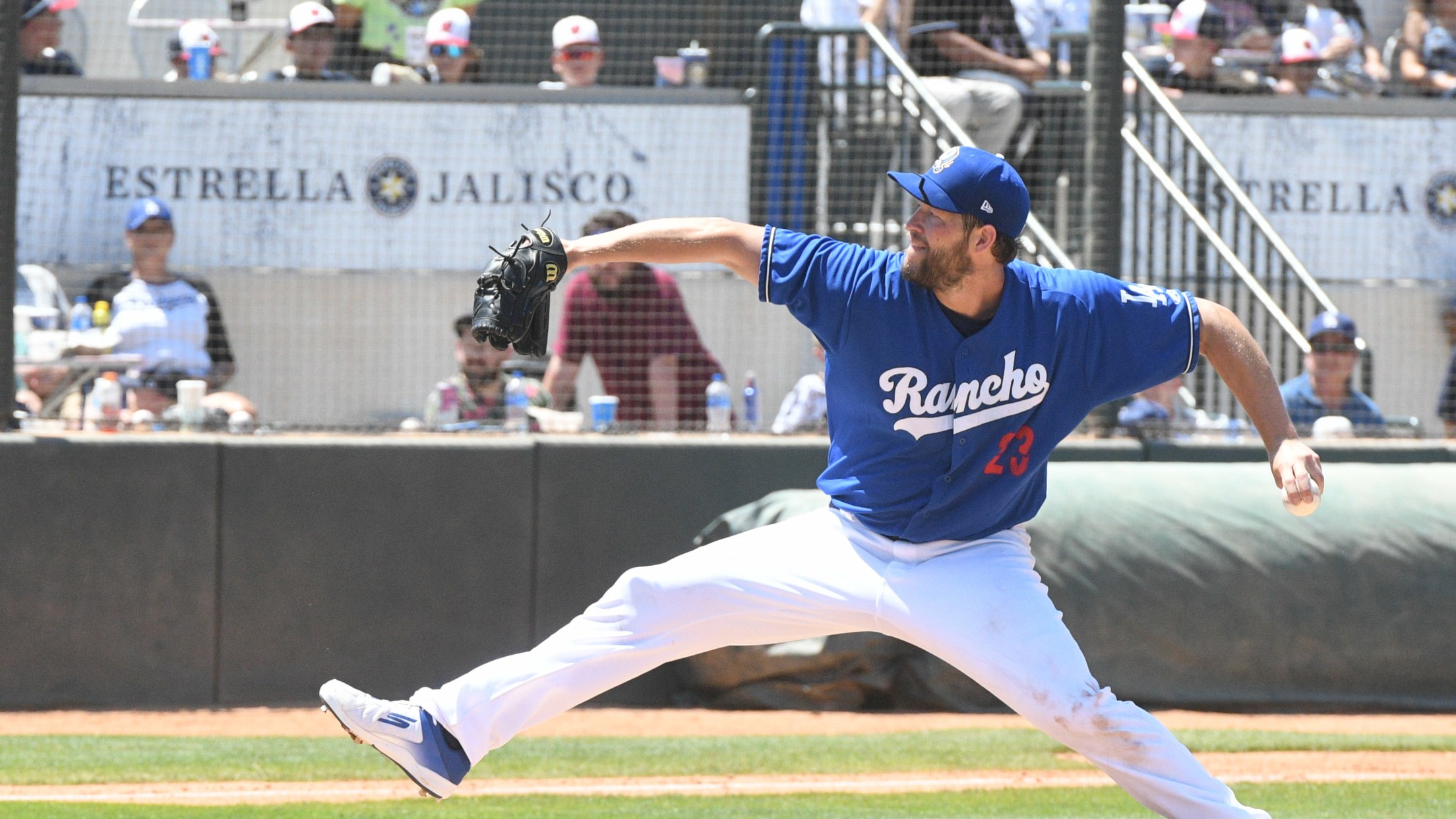 Rancho Cucamonga, CA – The Quakes celebrated "Kershaw Day" in Rancho Cucamonga with an exciting 6-2 win on Sunday afternoon, in front of a sold-out crowd at LoanMart Field. While Dodgers' rehabbing pitcher Clayton Kershaw was the obvious highlight on Sunday, outfielder Jake Vogel stole the show with a career-day.
Comeback Victory over Visalia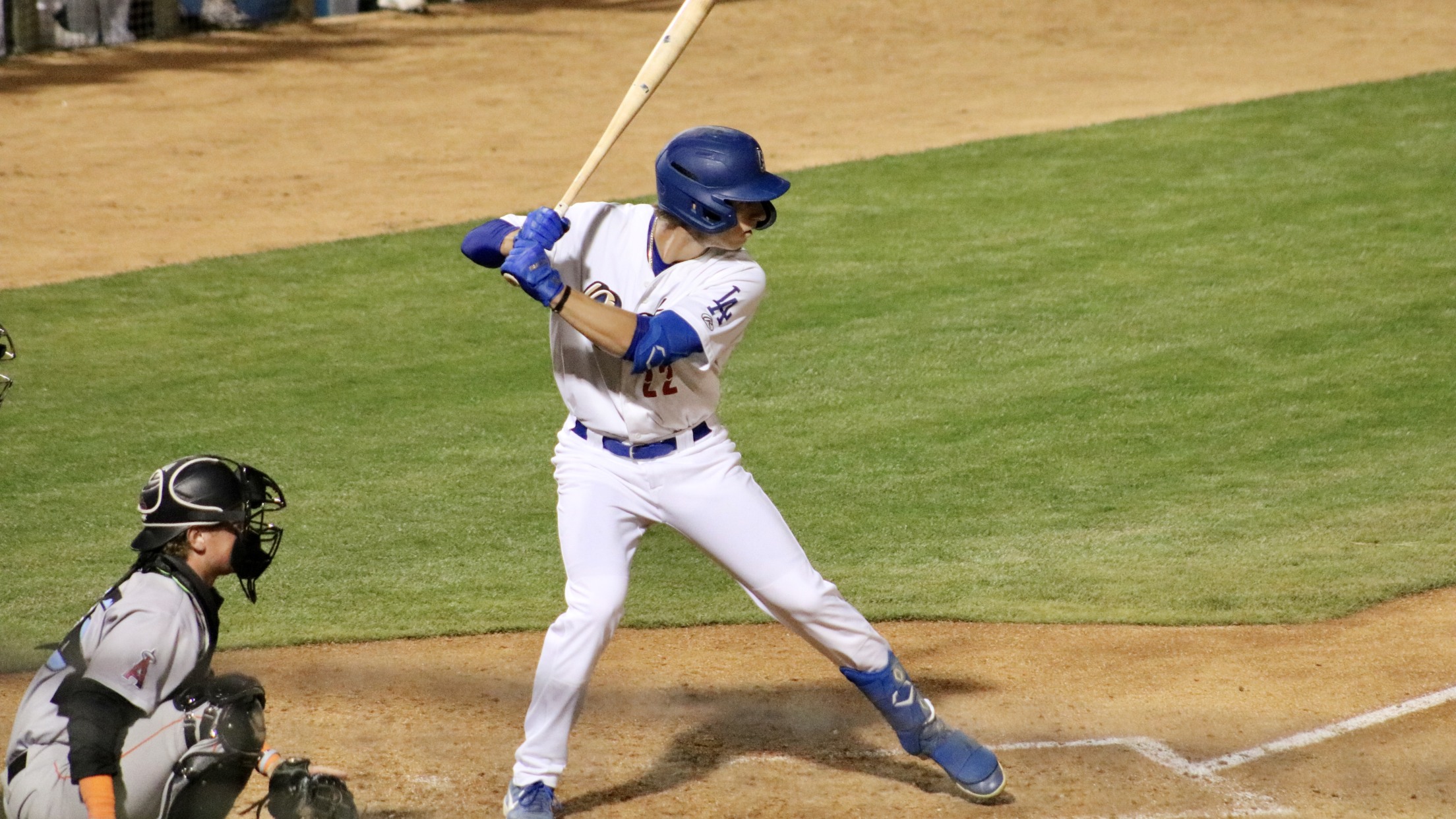 Rancho Cucamonga, CA - The Rancho Cucamonga Quakes scored the game's final nine runs, on their way to a 9-4 victory over the Visalia Rawhide on Tuesday night at LoanMart Field. After a run of tough luck over the first two innings, Rancho starter Kendall Williams buttoned things up and
Diaz grand slam helps Quakes win second straight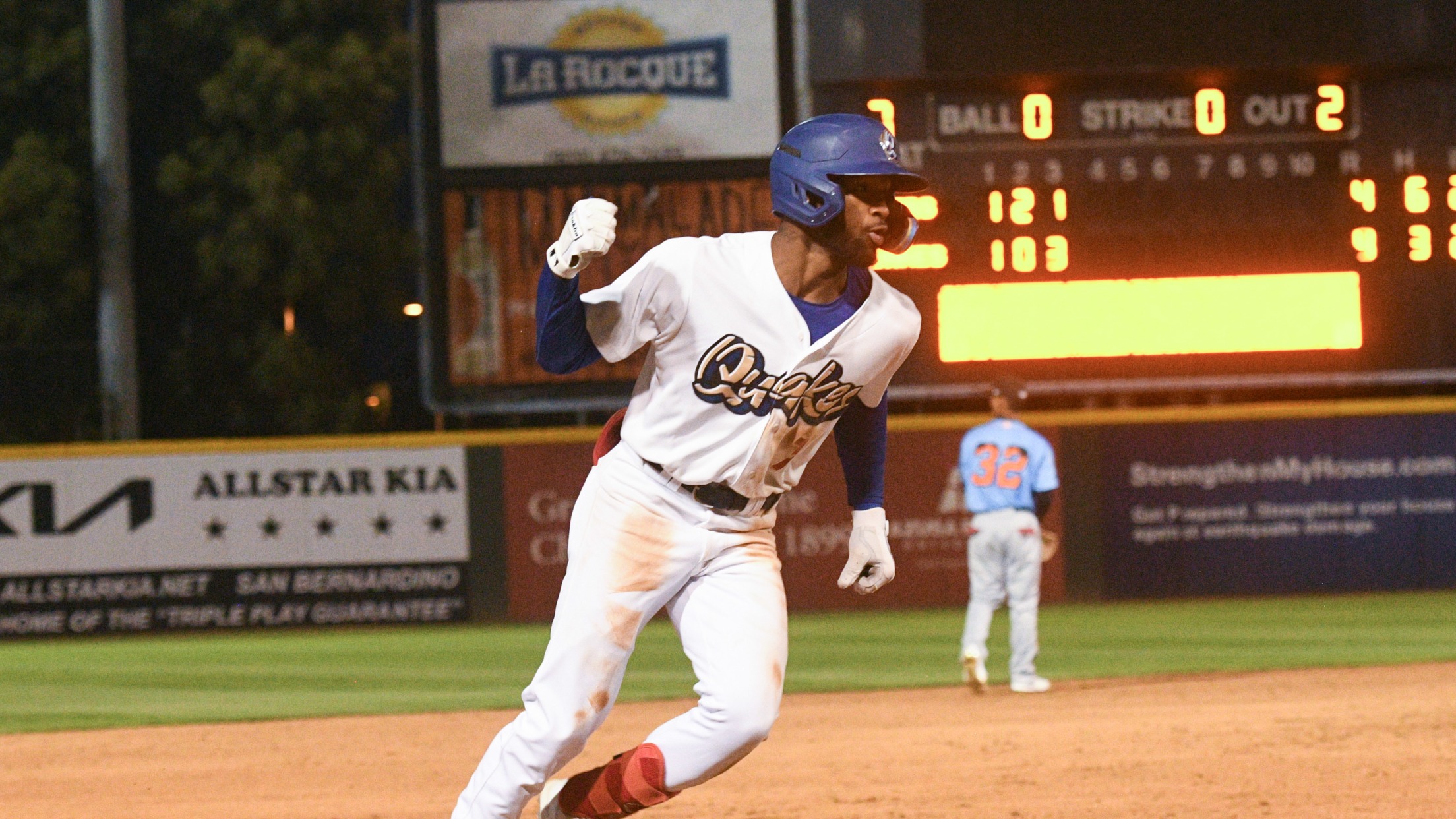 Rancho Cucamonga, CA – Jake Vogel's RBI single in the last of the eighth broke a six-all tie, as Rancho Cucamonga won their second straight game over Inland Empire, 7-6 on Wednesday night at LoanMart Field. After Kenneth Betancourt opened the inning with a double off Inland reliever Gabriel Hernandez