Cubs Edge Hot Rods 2-1 in Quarterfinal Opener
BG falls; must win back-to-back games at Bowling Green Ballpark to advance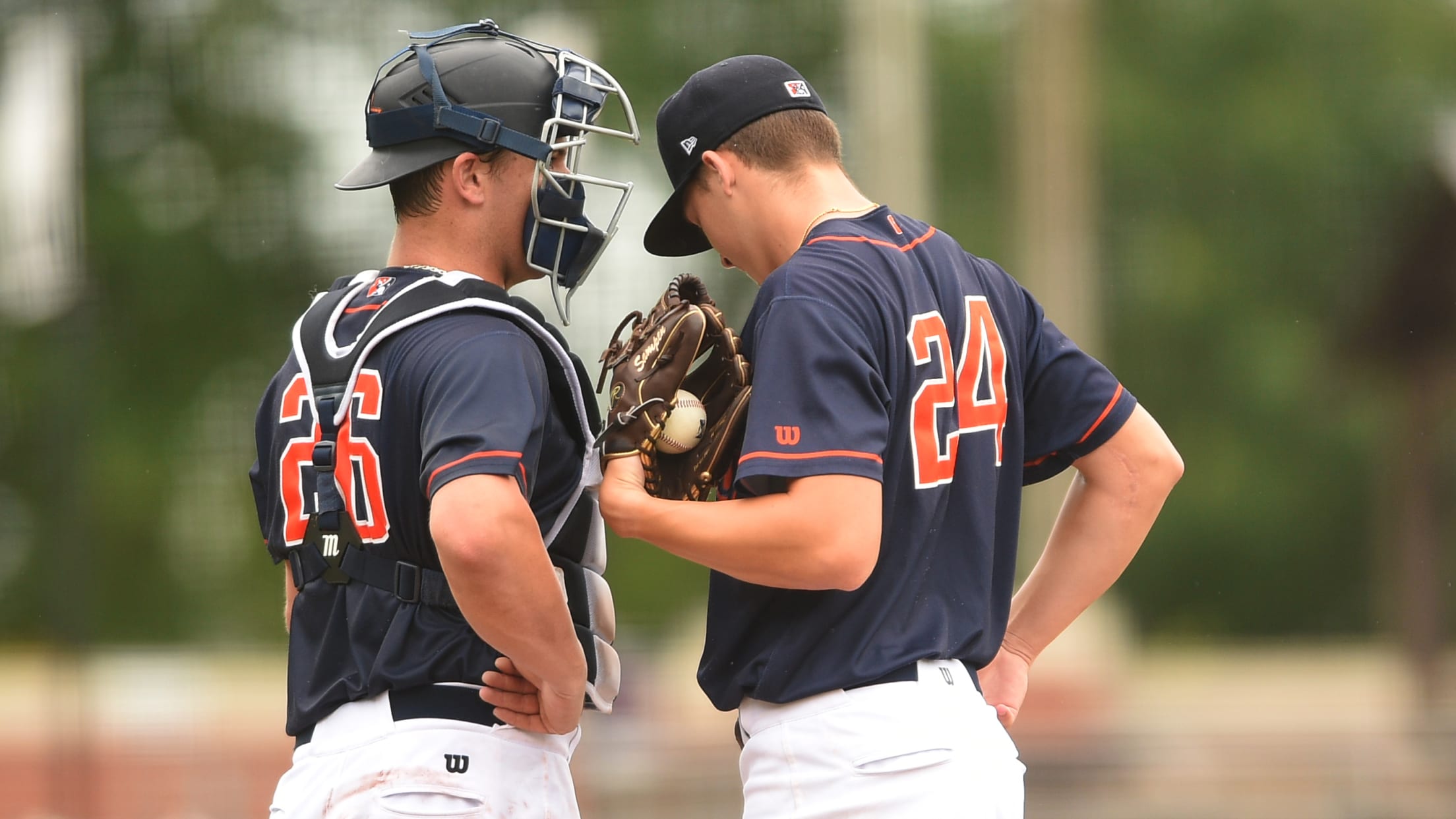 South Bend, IN- The Bowling Green Hot Rods lost a tight game in the first round of the Midwest League Quarterfinal to the South Bend Cubs on Wednesday in 2-1 fashion at Four Winds Field. The Hot Rods trail the Cubs 1-0 in the first round of the playoffs as
Franco, Sampen, Betts Named to Midwest League Post-Season All-Star Team
Franco takes home Prospect of the Year honors in second round of MWL All-Star voting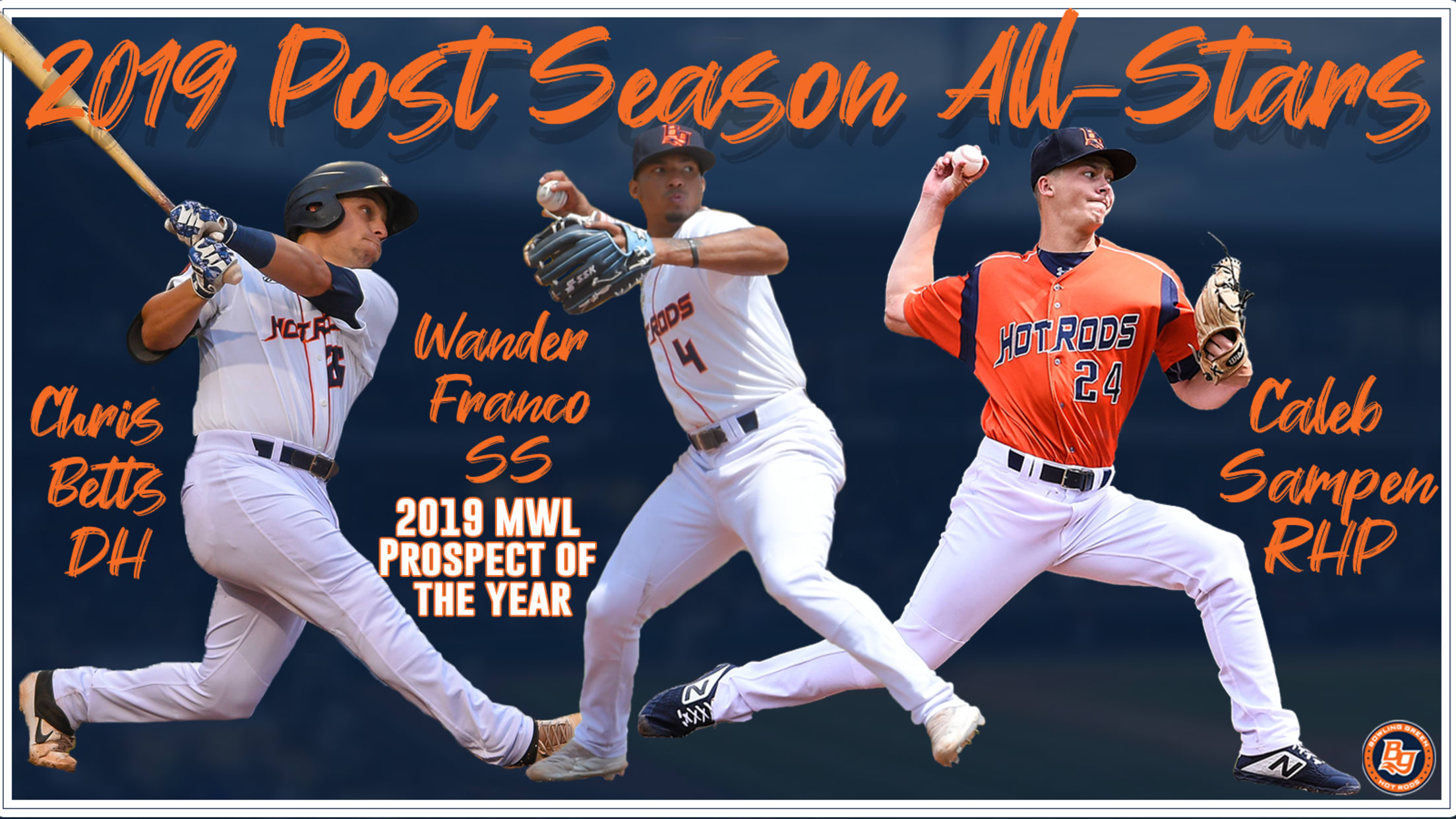 Bowling Green, KY- Richard A. Nussbaum II, President of the Midwest League of Baseball Clubs, has announced Caleb Sampen, Chris Betts, and Wander Franco were named to the Midwest League Post-Season All-Star Team on Friday. Franco earned Prospect of the Year honors while all three players earned their second All-Star
Thomas, Franco headline MWL All-Stars
D-backs outfielder, Rays shortstop take home top honors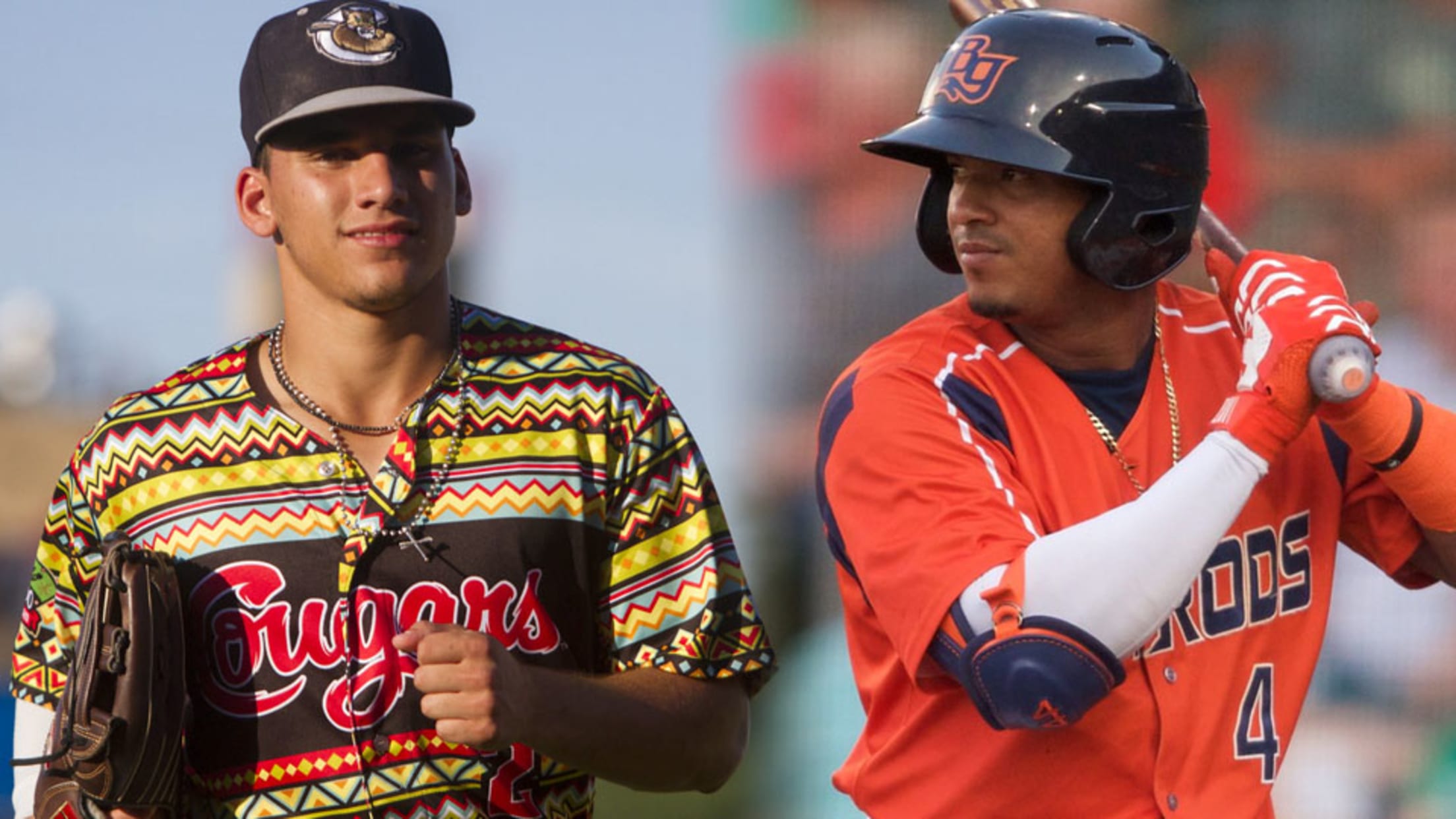 There was plenty of young prospect firepower in the Midwest League this summer, and the Class A circuit's final list of award winners clearly reflects that.D-backs top prospectAlek Thomas was named Most Valuable Player and Rays top prospect Wander Franco took home Prospect of the Year honors as the Midwest
Betts Drives in Five in 10-0 Win Over Captains
Bowling Green catcher helps back Caleb Sampen as Hot Rods take series finale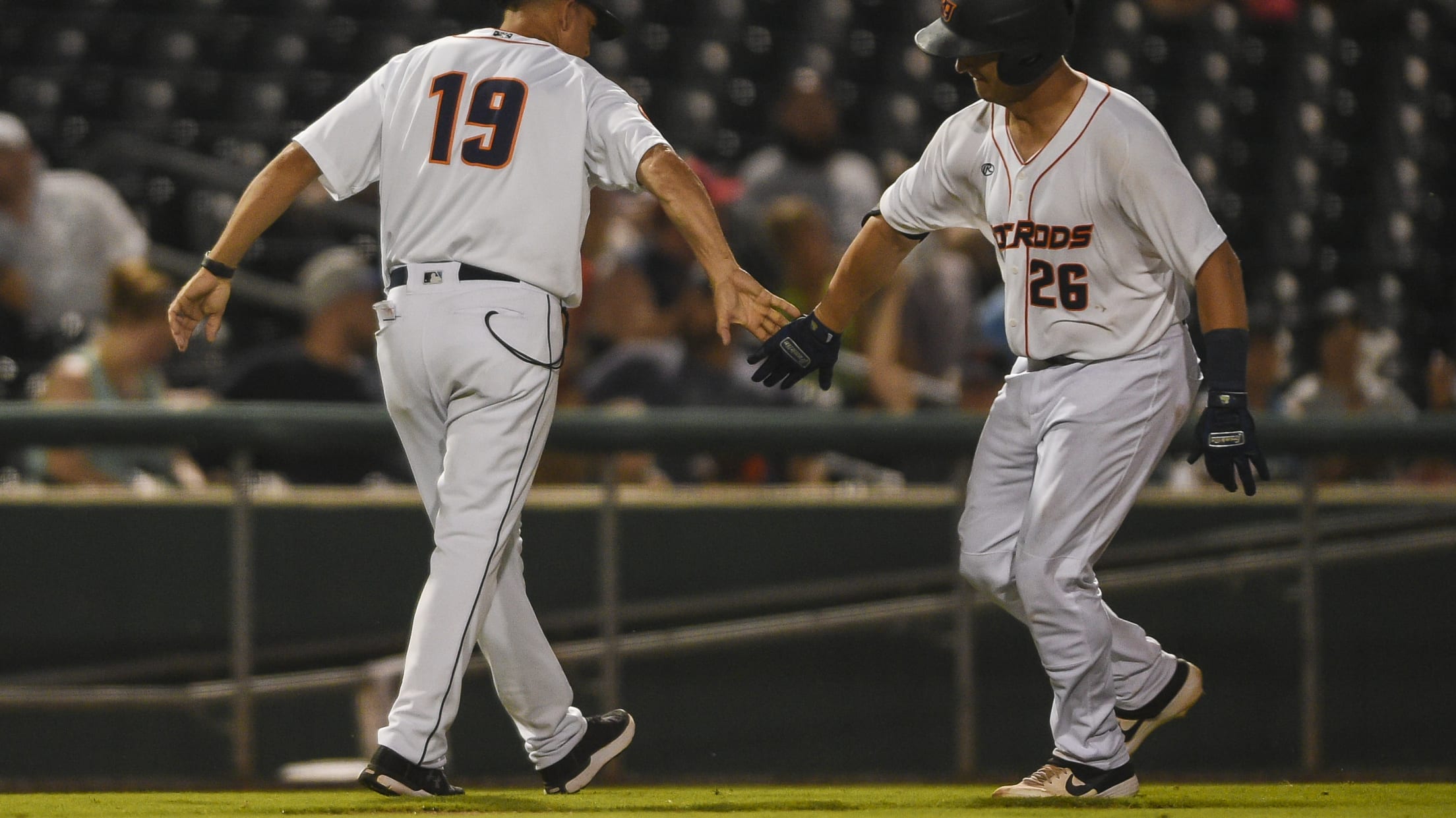 Chris Betts drove in five runs and Caleb Sampen spun 6.0 innings of shutout baseball as the Bowling Green Hot Rods avoided a series sweep with a 10-0 victory over the Lake County Captains. Bowling Green improved to 62-44, 23-13 in the second half, ahead of Tuesday's series opener in
Hot Rods Shutout by Bandits in 1-0 Loss
Bowling Green drops second-straight series with 1-0 loss in finale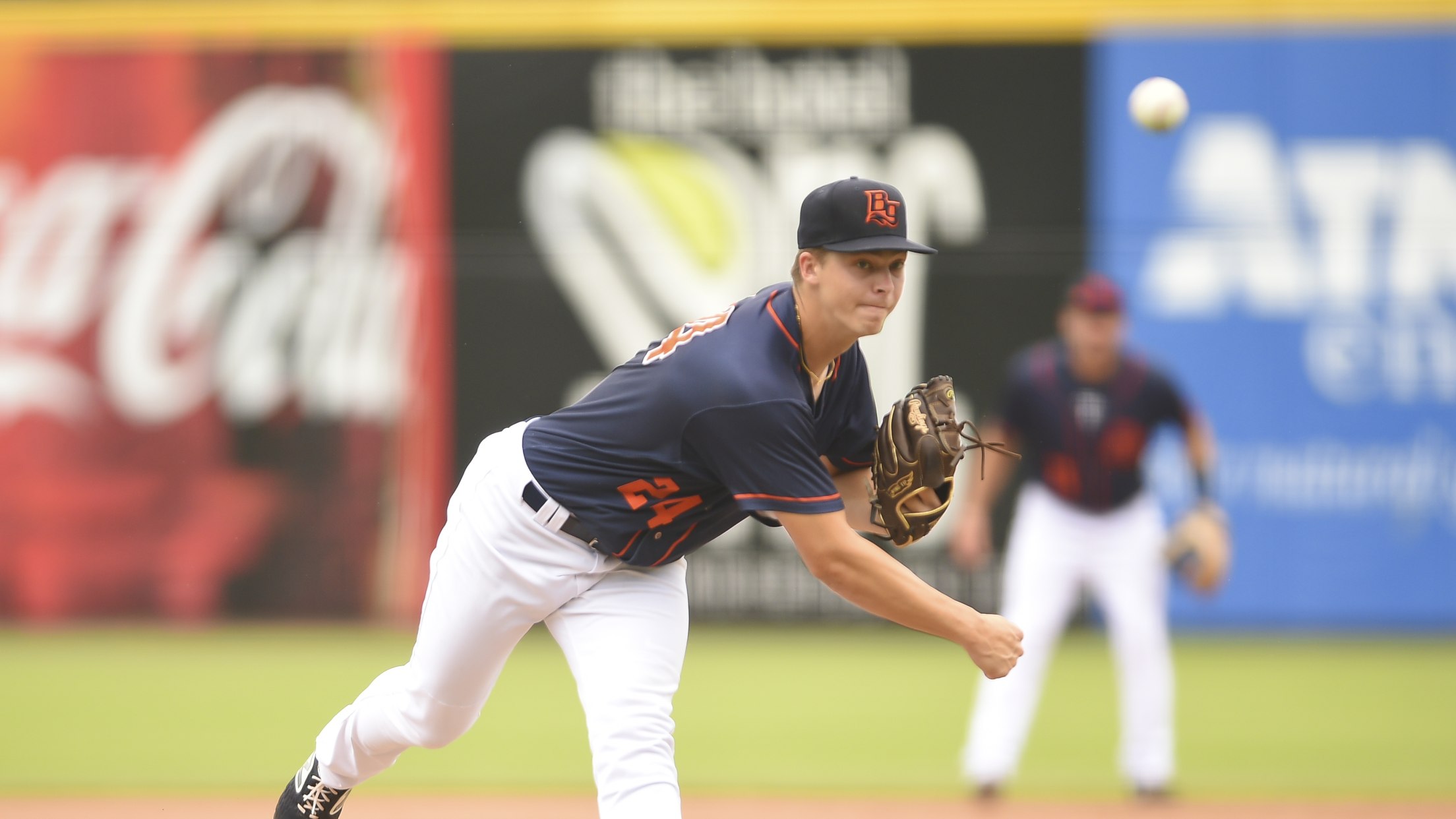 Davenport, IA- Caleb Sampen allowed one unearned run over seven innings but the Bowling Green Hot Rods dropped their second-straight with a 1-0 shutout loss on Monday afternoon in the series finale of a three-game set with the Quad Cities River Bandits. The Hot Rods are 58-42 overall and 19-11
Wilson's HR, Sampen's Pitching Pace 5-3 Win to Earn Sweep
Bowling Green earns three-game sweep of West Michigan on Monday afternoon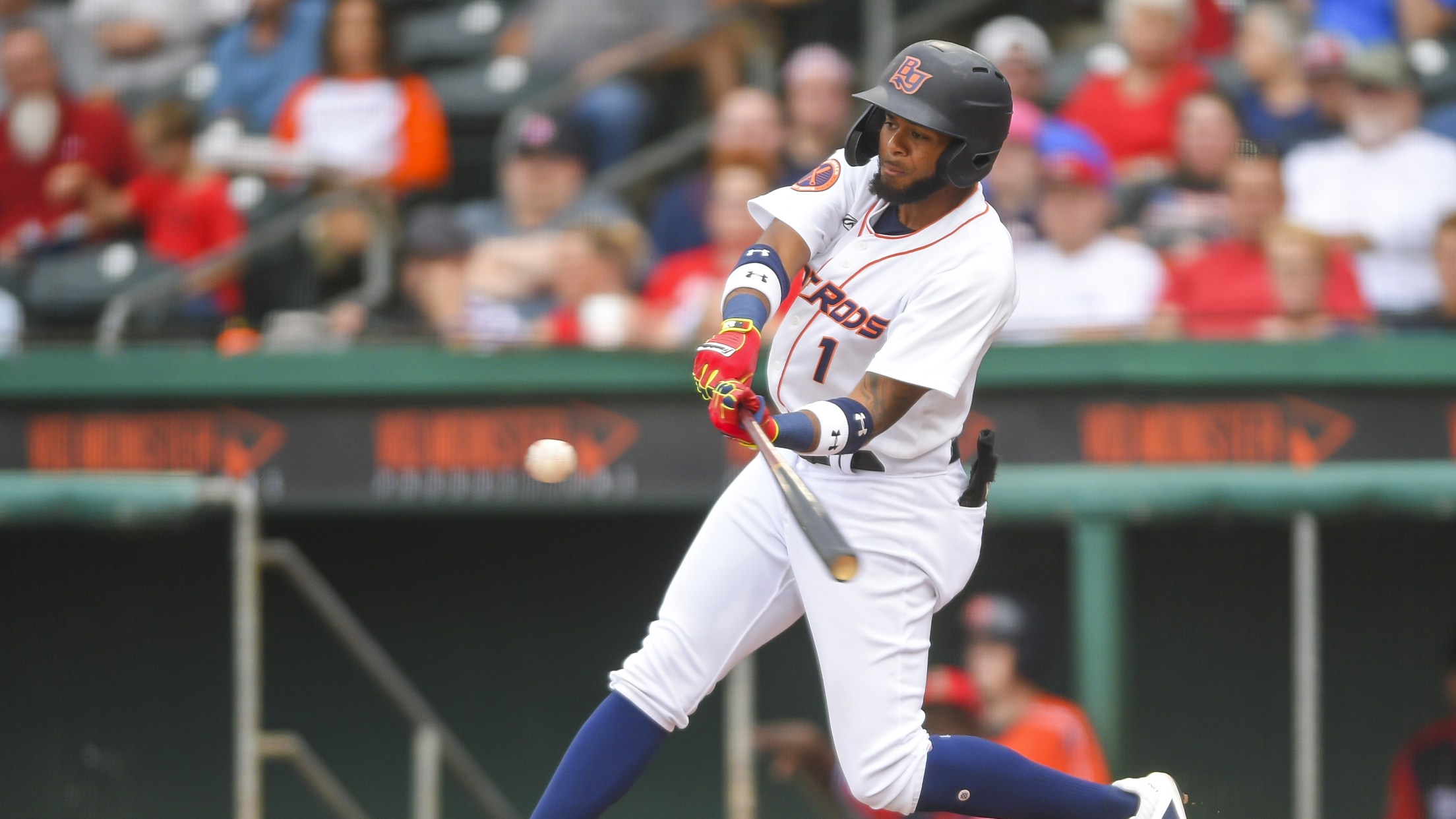 Izzy Wilson launched a three-run homer and Caleb Sampen fired 6.0 innings of one-run baseball to lead the Bowling Green Hot Rods to a 5-3 victory which secured a series sweep of the West Michigan Whitecaps. Bowling Green improved to 53-35 on the season, 14-4 in the second half ahead
Sampen Spins Gem Against Dragons in 3-0 Win
Hot Rods win eighth-straight behind righty's strong outing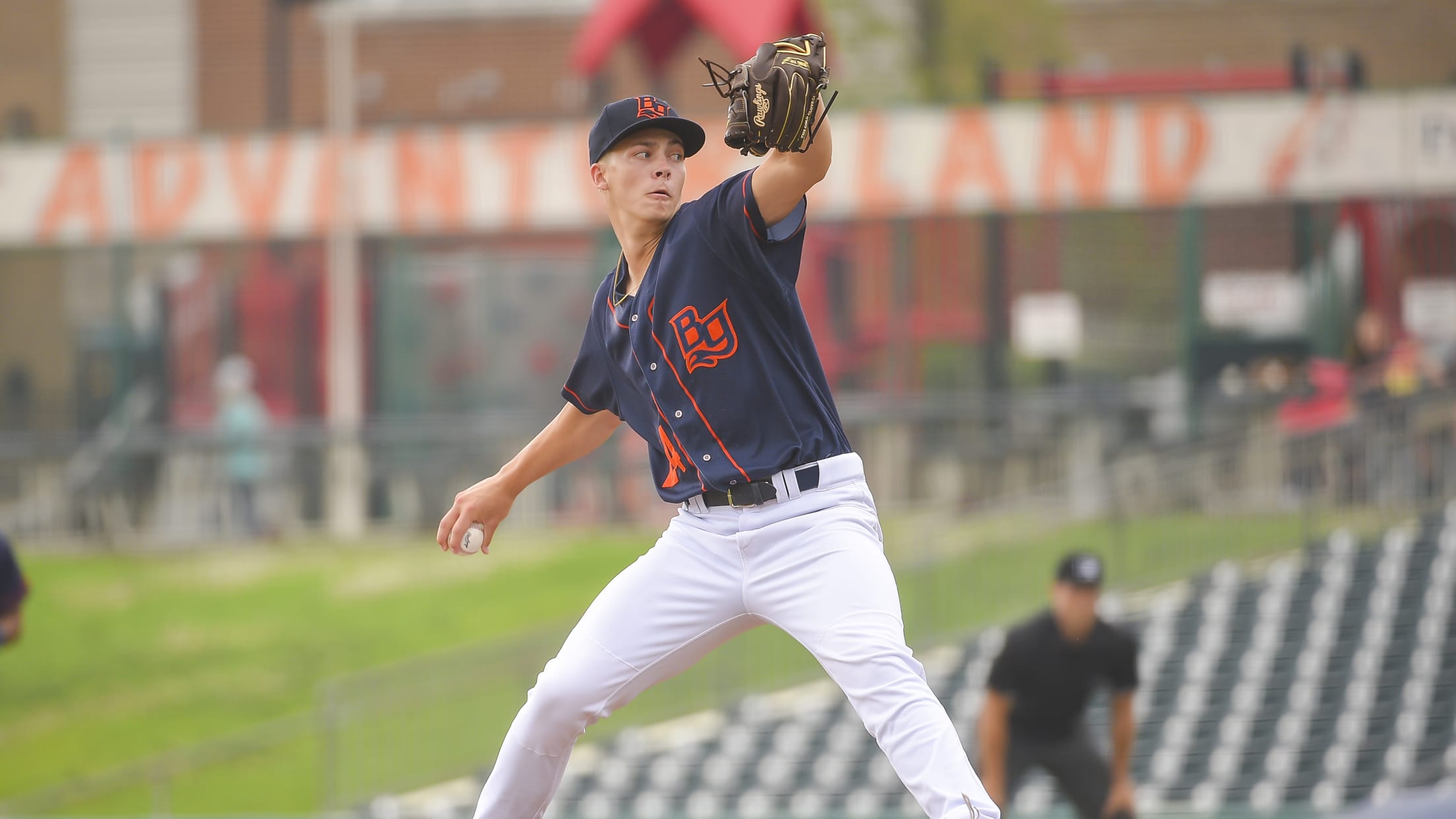 Dayton, OH- Caleb Sampen tossed seven scoreless frames in the Bowling Green Hot Rods 3-0 shutout of the Dayton Dragons to open a four-game, home-at-home series that started at Fifth Third Field in Dayton, OH on Tuesday. The Hot Rods improve to 10-2 in the second half and 49-33 overall
Hot Rods Fall 2-1 in First-Half Finale to Lugnuts
BG held to three hits in game 70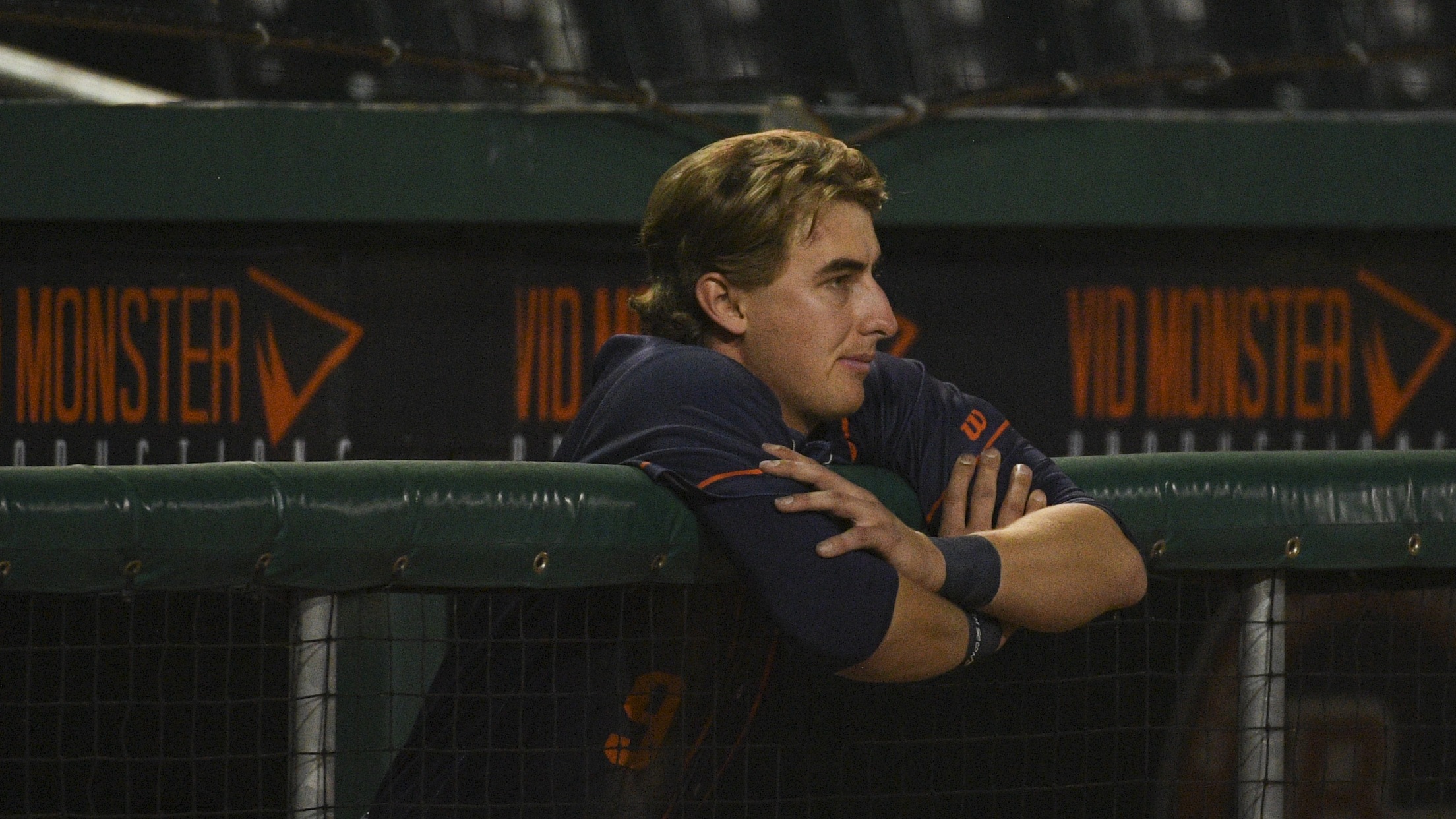 Lansing, MI- The Bowling Green Hot Rods were held to three hits in a 2-1 loss to the Lansing Lugnuts in the last game of the first-half at Cooley Law School Stadium on Sunday afternoon. The loss drops the Hot Rods to 39-31 in the first half ahead of a
Alvarez Homers, Sampen Shines in 4-0 Win to Clinch Sweep
Bowling Green sweeps four-game set from West Michigan in shutout fashion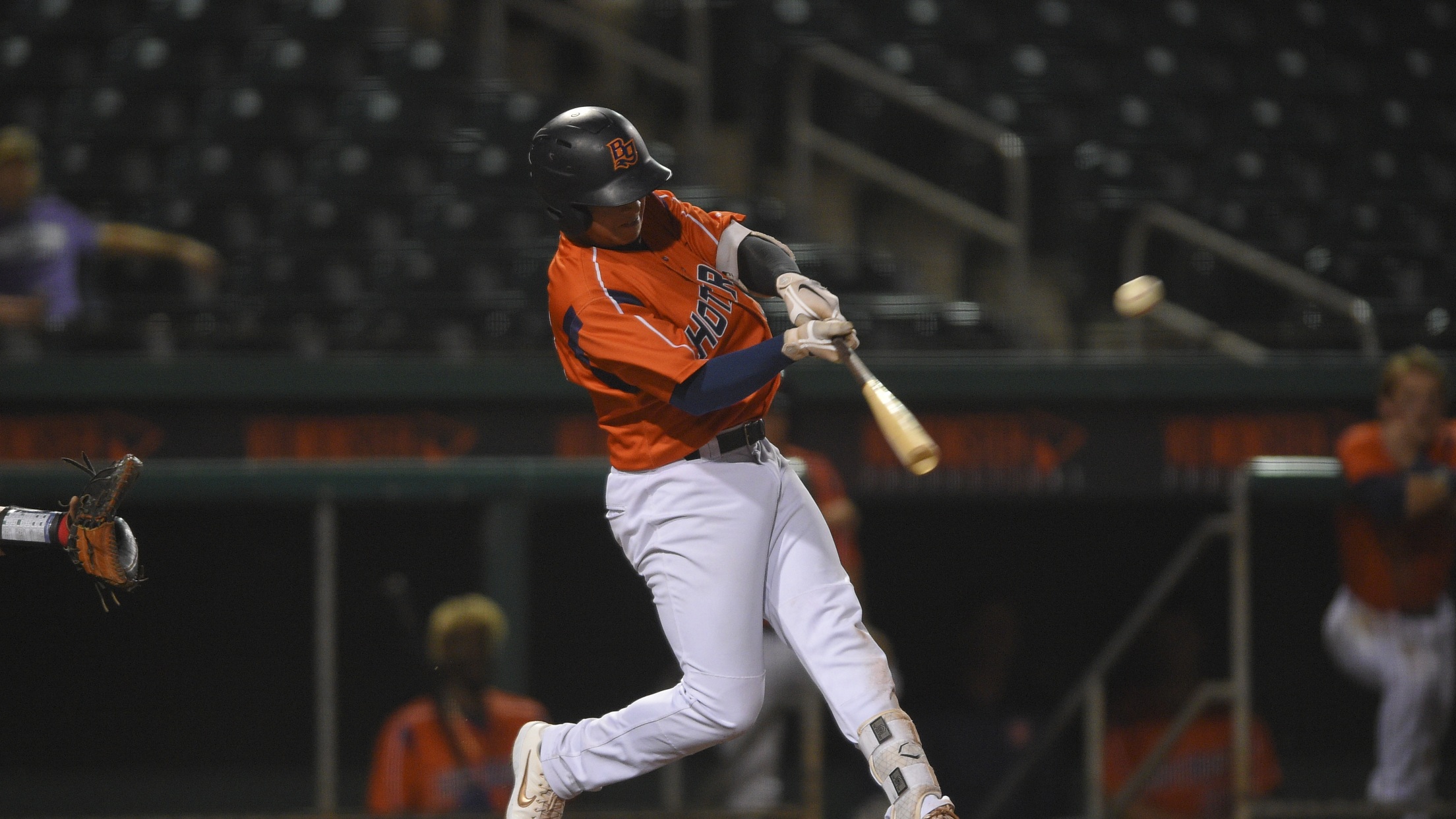 Roberto Alvarez had three hit including a homer and Caleb Sampen threw 7.0 shutout innings as the Bowling Green Hot Rods secured a four-game sweep of the West Michigan Whitecaps with a 4-0 win on Monday afternoon. The Hot Rods improved to 37-26 ahead of Tuesday night's series opener against
Eight Hot Rods Selected to 2019 Midwest League All-Star Game
Four position players, four pitchers selected for All-Star festivities in South Bend, IN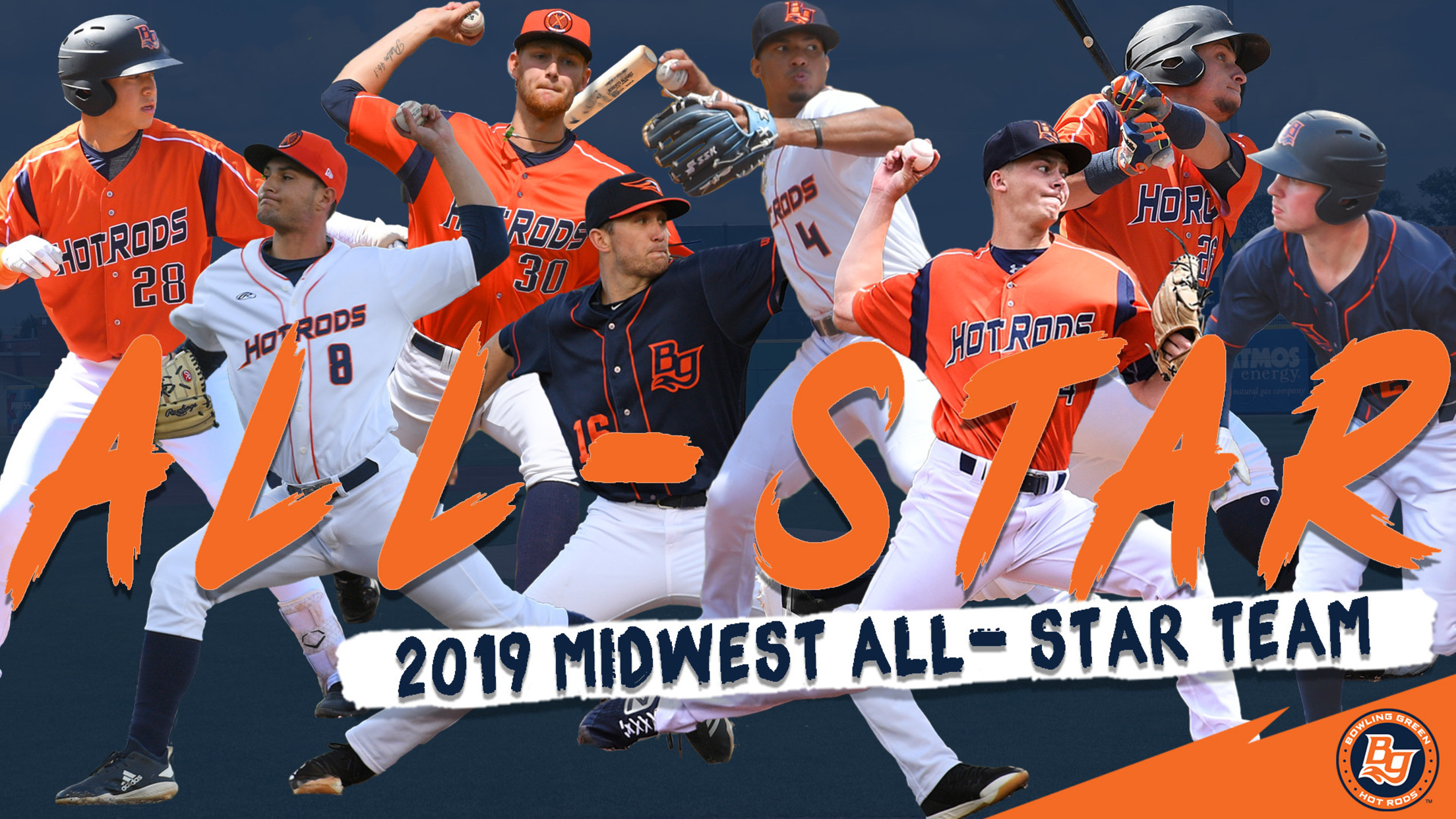 Bowling Green, KY- The Bowling Green Hot Rods, Class-A affiliate of the Tampa Bay Rays, and the Midwest League announced that eight players have been selected to the 2019 Midwest League Eastern Division All-Star Roster on Wednesday. Four position players, three of which will start, and four pitchers will take
Sampen, Hot Rods Gut Out 3-2 Win on Wednesday
Witherspoon's two-hit day leads Hot Rods offense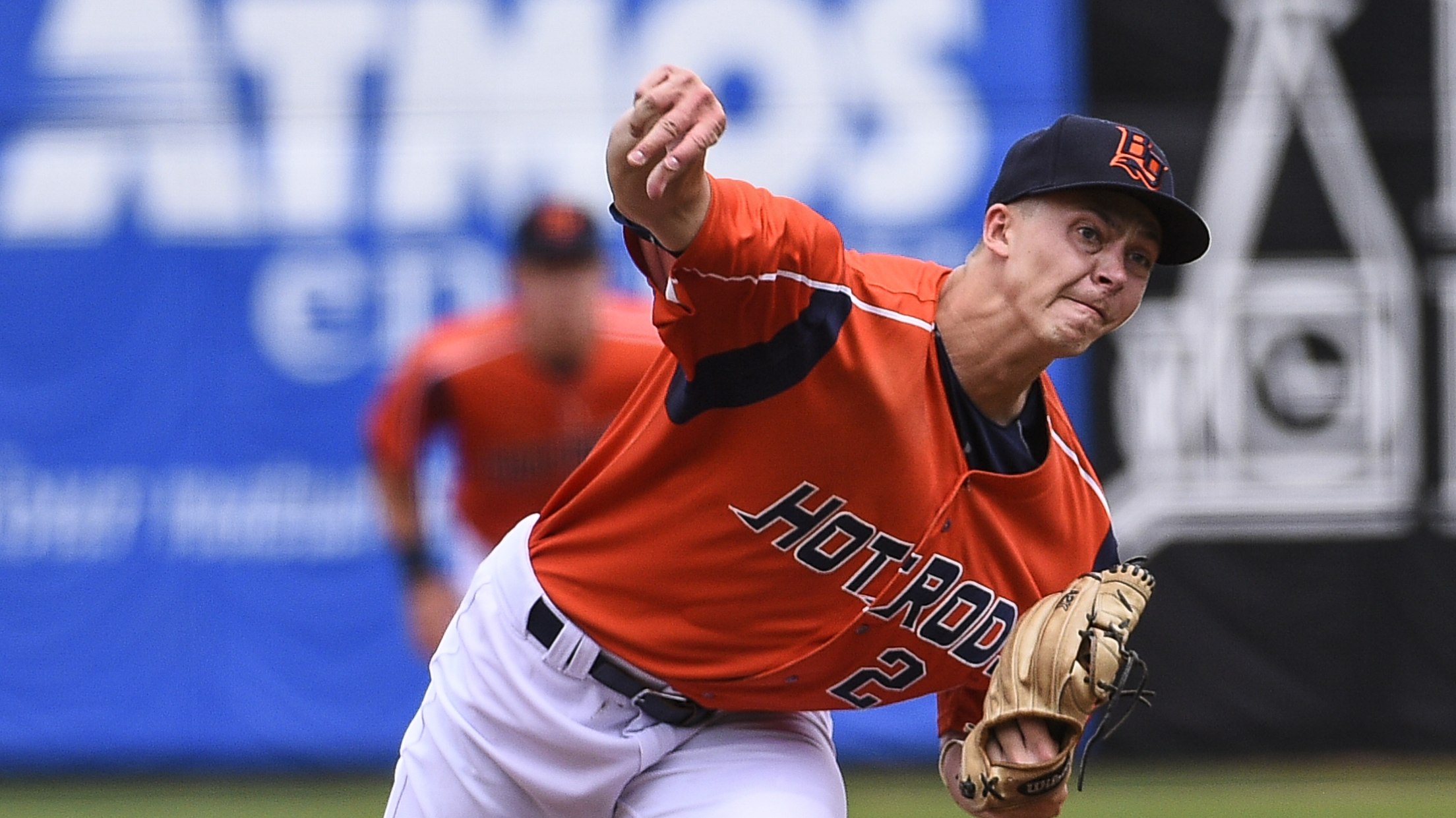 Comstock Park, MI- Caleb Sampen held the West Michigan Whitecaps to one run on four hits in a gutty 3-2 victory for the Bowling Green Hot Rods on Wednesday at Fifth Third Ballpark. The Hot Rods improve to 26-20 on the season and will play the series finale on Thursday
Hot Rods Fall 5-4 in 10 Innings on Thursday Night
Witherspoon homers in walk-off loss to Lake County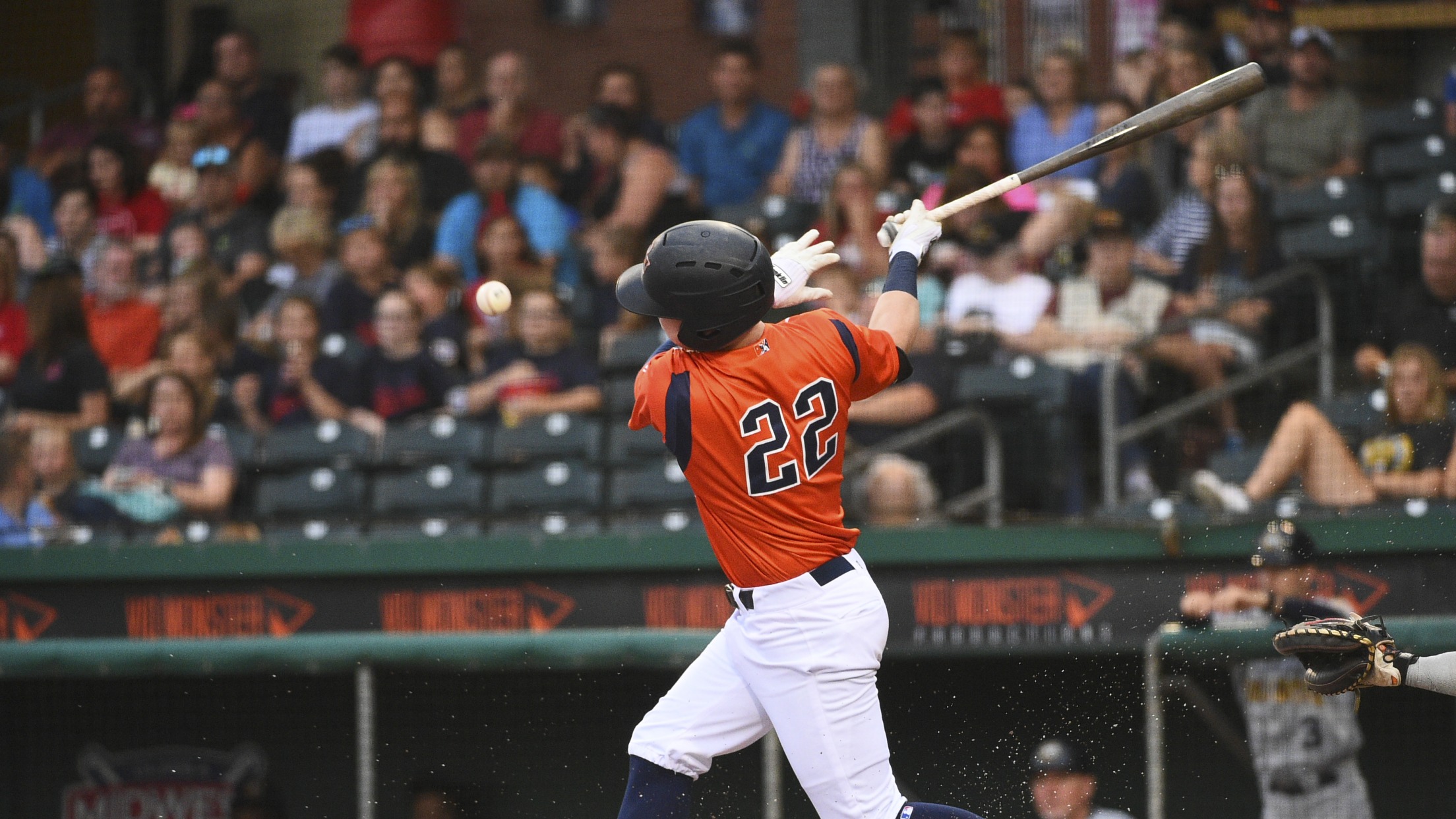 Grant Witherspoon homered and Caleb Sampen threw his fourth straight quality start, but the Bowling Green Hot Rods couldn't hold a three-run lead, falling 5-4 in 10 innings to the Lake County Captains on Thursday night. Bowling Green falls to 22-18 ahead of Friday night's 5:30 p.m. CDT first pitch
Sampen Tosses Quality Start as Bootleggers Fall 5-2 to Clinton
Witherspoon homers and drives in two in losing effort
Caleb Sampen threw his third-consecutive quality start and Grant Witherspoon homered and drove in two runs, but the Bowling Green Bootleggers fell 5-2 to the Clinton LumberKings on Thursday night. Bowling Green fell to 19-15 ahead of Friday night's middle game of the series, which will have a 6:35 p.m.
Caleb Sampen Named Midwest League Pitcher of the Week
Righty earns recognition for stand-out performance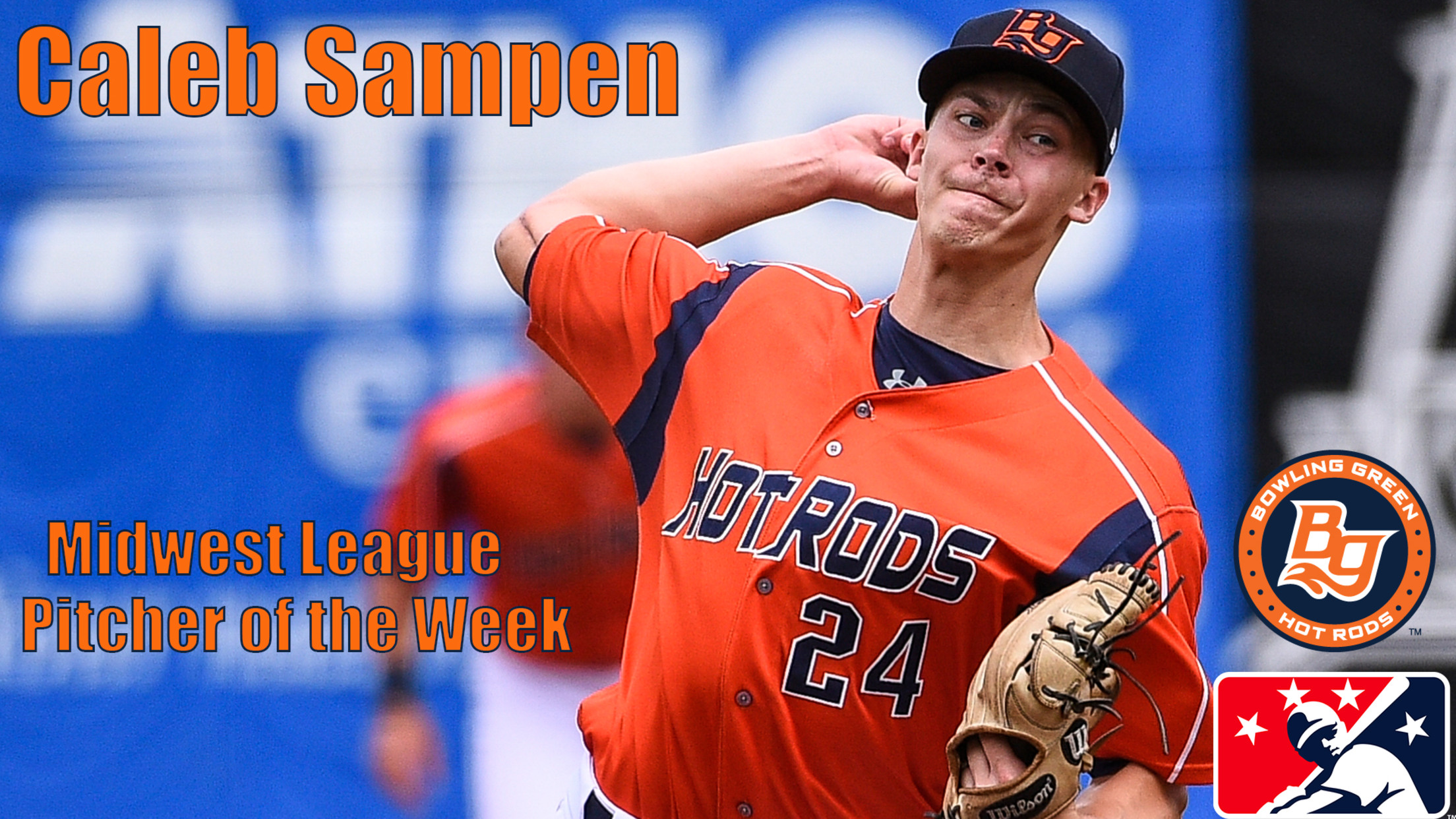 Bowling Green, KY- The Bowling Green Hot Rods, Class-A affiliate of the Tampa Bay Rays and in conjunction with the Midwest League, announced on Monday that Caleb Sampen was named the Midwest League Pitcher of the Week for his performance during the week of April 29-May 5.
Tigers' Mize earns yet another weekly award
No. 16 overall prospect follows no-hitter with five strong frames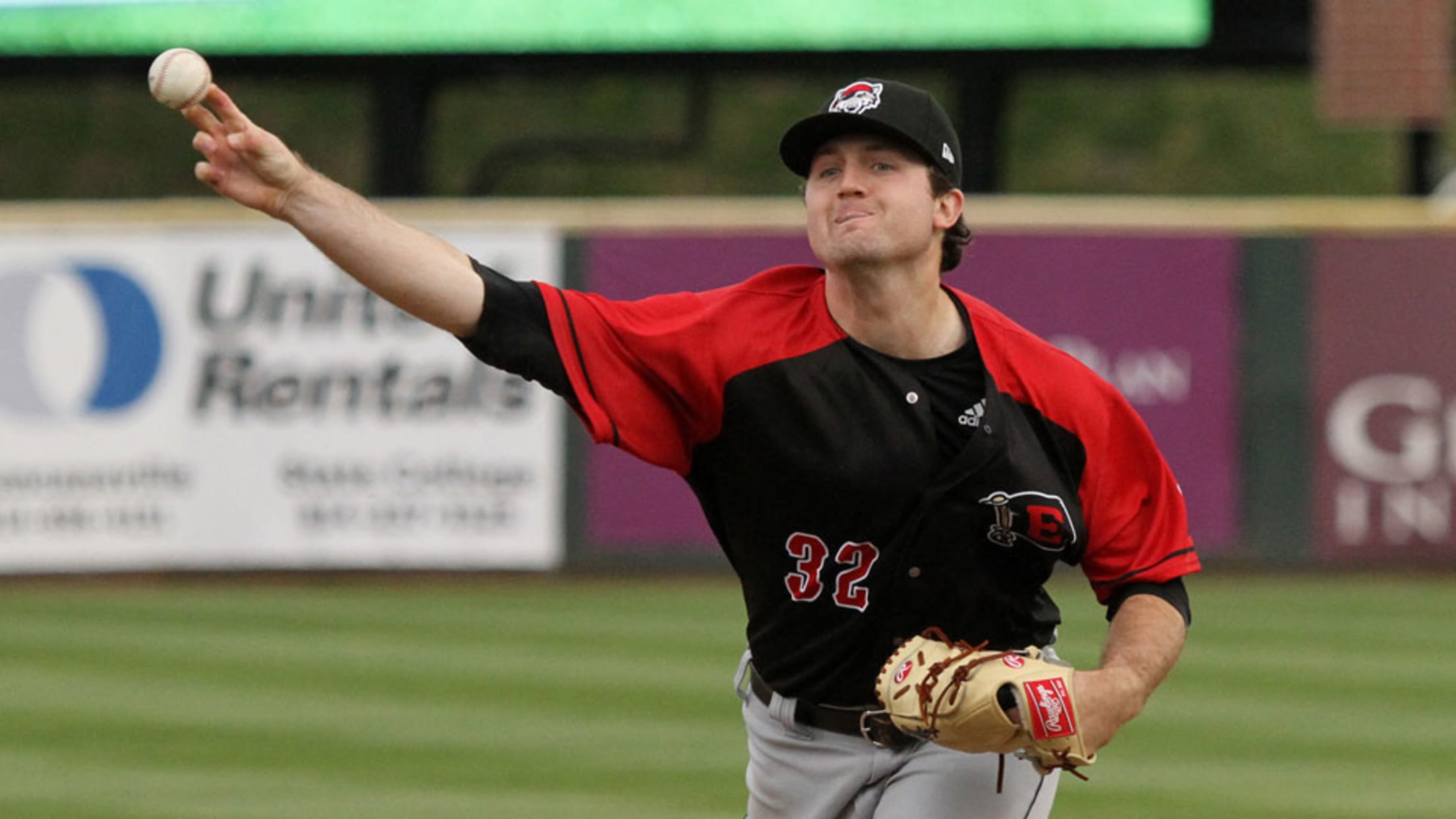 The season is hardly a month old, and Casey Mize already has three weekly honors to his name. After dominating the Florida State League over his first four starts of 2019, the top Tigers prospect earned a promotion to Double-A in his first full season. He wasted no time making
Sampen Shines in 2-1 Loss on Friday
Righty throws seven shutout frames in Friday night gem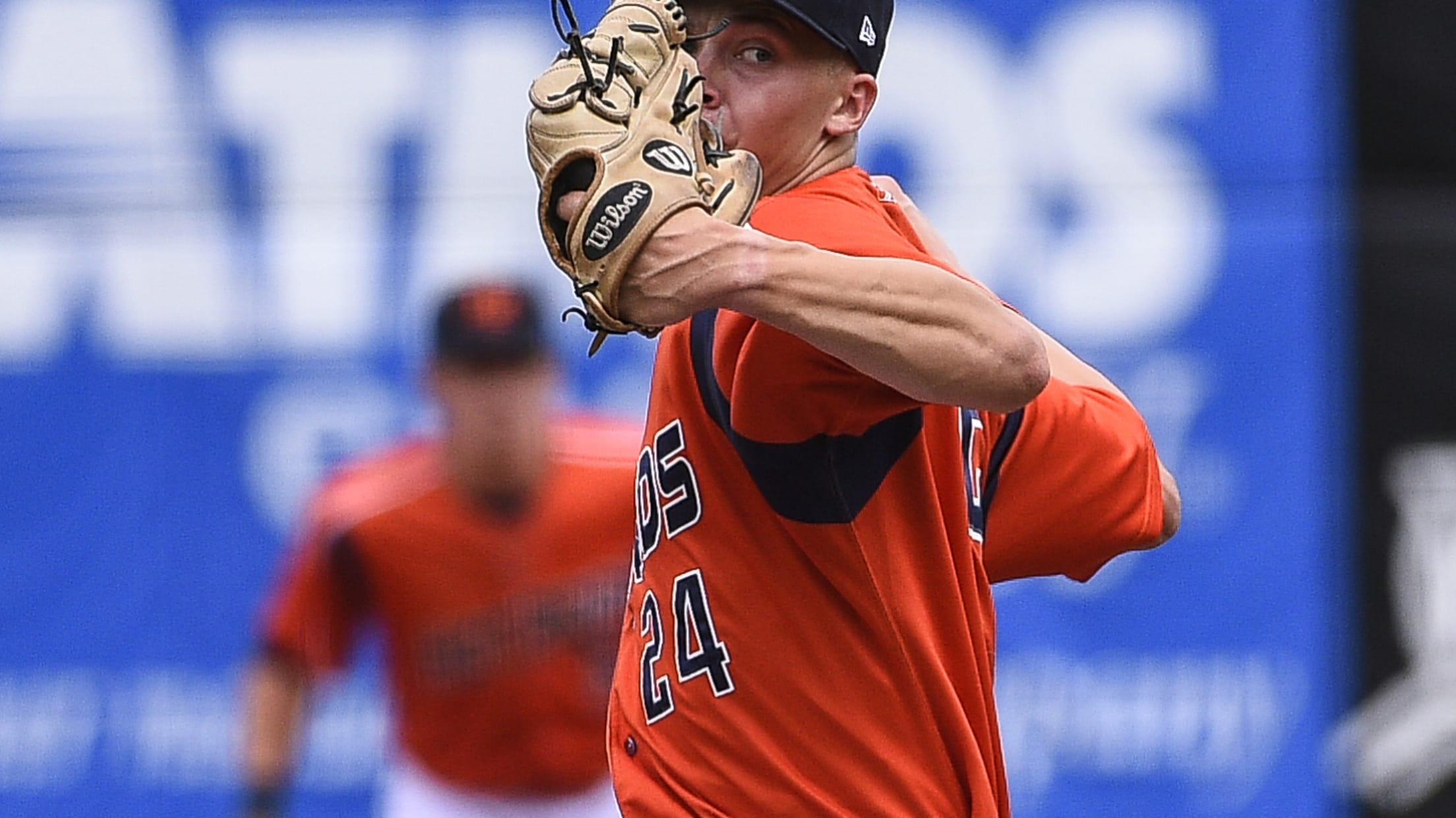 Peoria, IL- Caleb Sampen turned in a quality start for the Bowling Green Hot Rods, tossing seven shutout innings while allowing just one hit to the Peoria Chiefs in a 2-1 loss on Friday night at Dozer Park in Peoria, IL. The Hot Rods are 16-12 overall and will take
Sampen hurls one-hit gem for Hot Rods
Rays prospect fans eight over career-high seven innings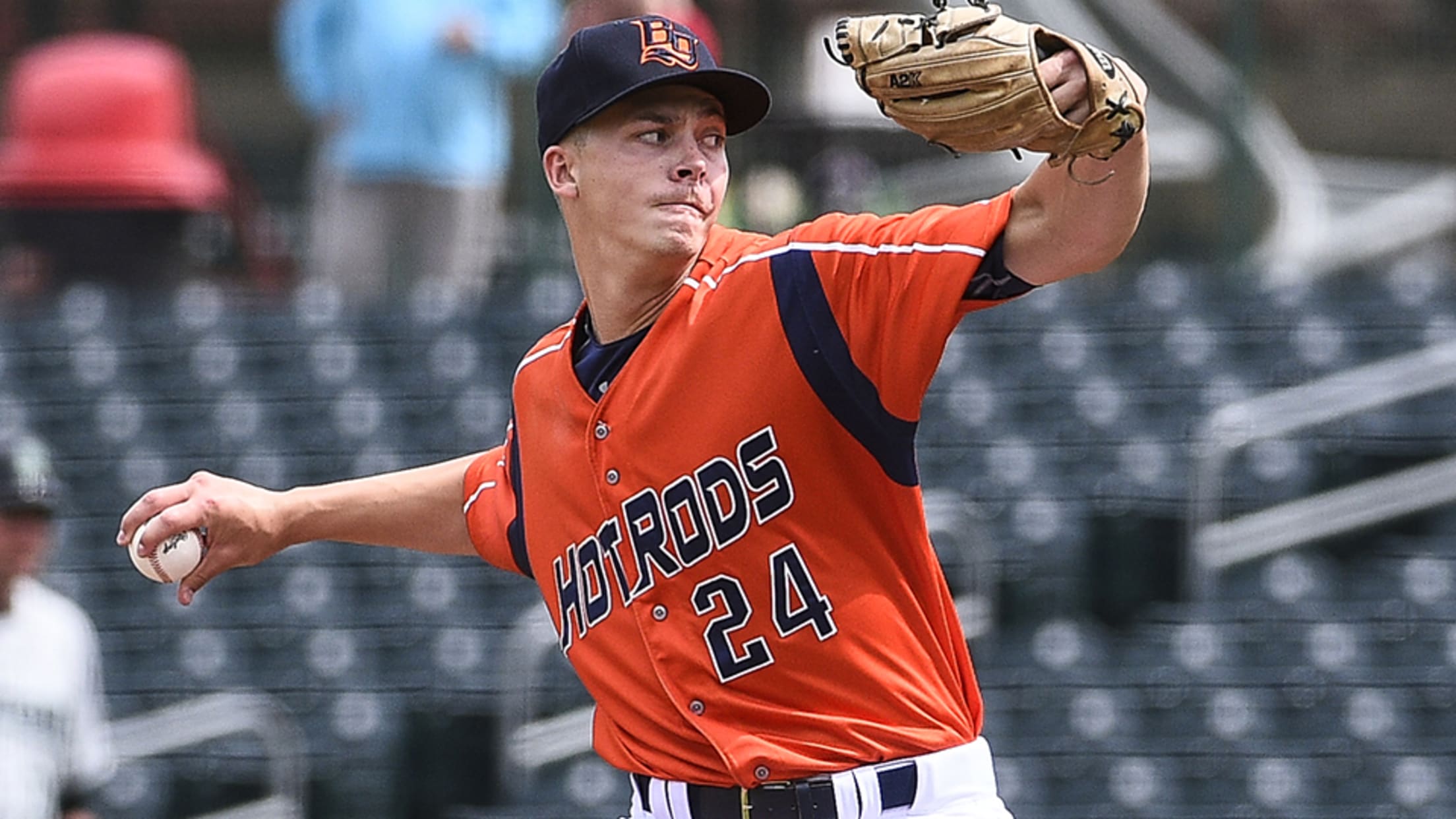 Caleb Sampen turned in the most impressive start of his young career on Friday night.The Rays prospect limited Class A Peoria to one hit and struck out eight over a career-high seven scoreless innings before Bowling Green dropped a 2-1 decision at Dozer Park.
Franco's Two Homers Hold Off Lugnuts in 6-5 Win
Bowling Green strands tying run at third to win first Bootlegger Thursday of the season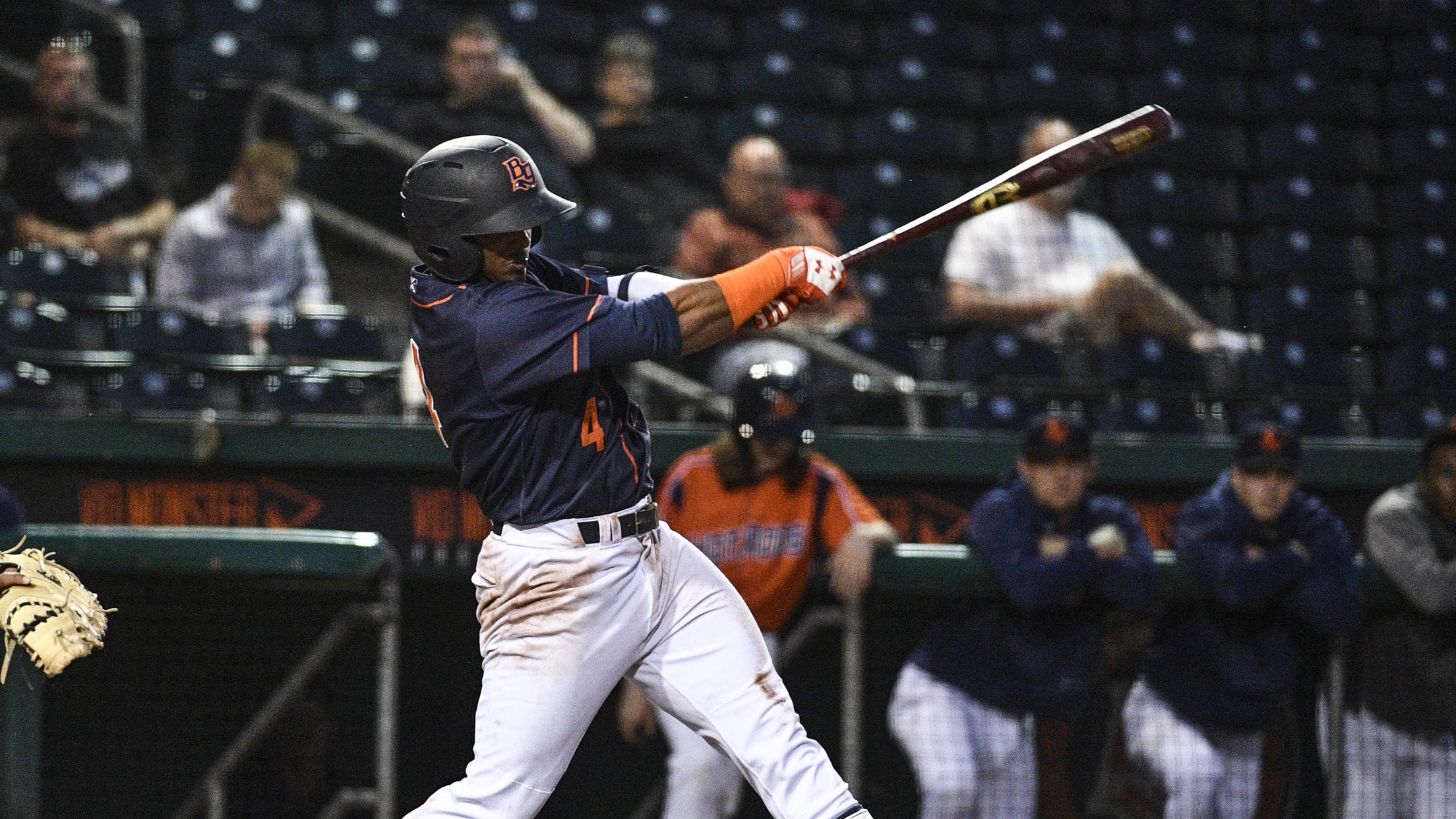 Wander Franco hit two home runs, Kaleo Johnson drove in two runs, and Caleb Sampen struck out nine over 6.0 innings of one-run ball to lead the Bowling Green Bootleggers to a 6-5 win over the Lansing Lugnuts in the series opener on Bootlegger Thursday at Bowling Green Ballpark, improving
Hot Rods Ride Longballs and Strong Pitching to 13-2 Win
Hot Rods split season-opening series to end homestand
The Bowling Green Hot Rods rode three home runs and five innings of one-hit ball from Caleb Sampen to a 13-2 win, improving to 2-2 and securing a split of the season-opening series with the Dayton Dragons at Bowling Green Ballpark. The Hot Rods head to Lake County to open