Cards capture Appy League championship
Facing elimination again, Johnson City rallies past Burlington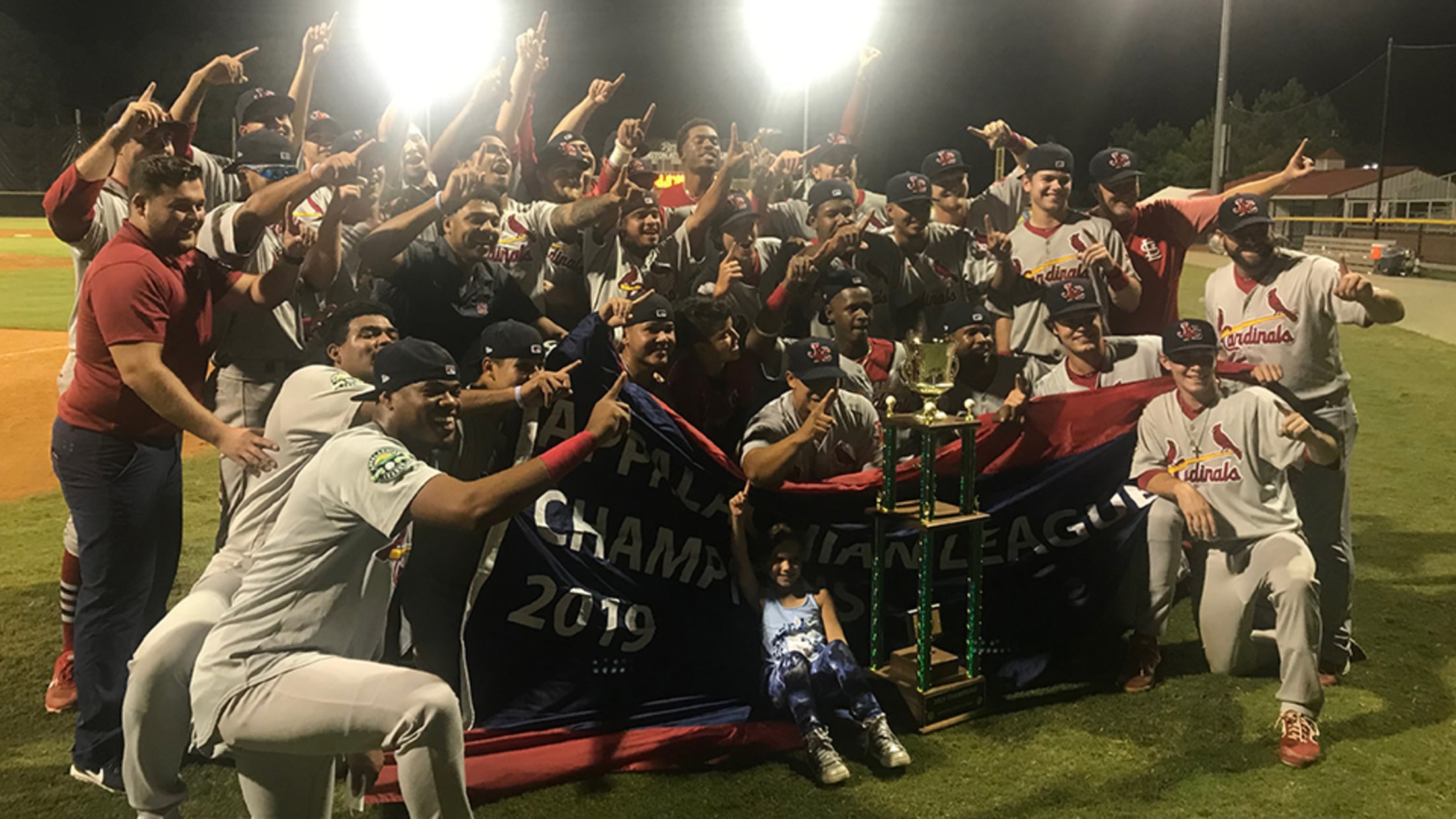 BURLINGTON, N.C. -- The Johnson City Cardinals operated best when their situation appeared most dire.The result is another Appalachian League championship.
Nunez helps Johnson City stay alive
Cardinals No. 18 prospect homers in Game 2 of Appy Finals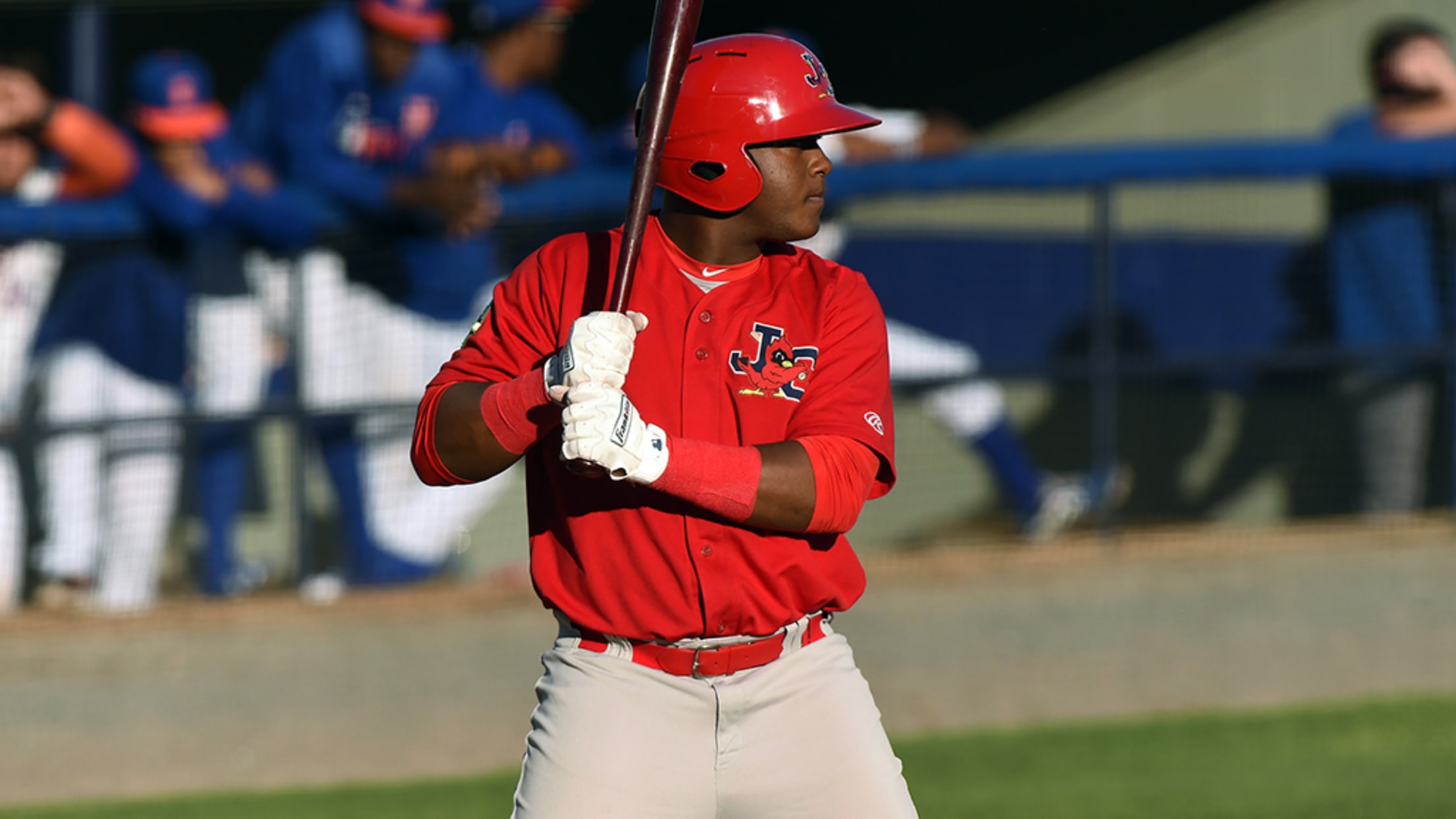 Johnson City needed a win in the biggest way, and Malcom Nunez provided the power to keep the team alive. The Cardinals' No. 16 prospect homered, drove in two runs and reached base three times as the Cardinals beat Burlington, 7-2, on Tuesday to force a decisive Game 3 in the Appalachian
Nunez belts Johnson City into Appy Finals
St. Louis' No. 16 prospect delivers a clutch double in seventh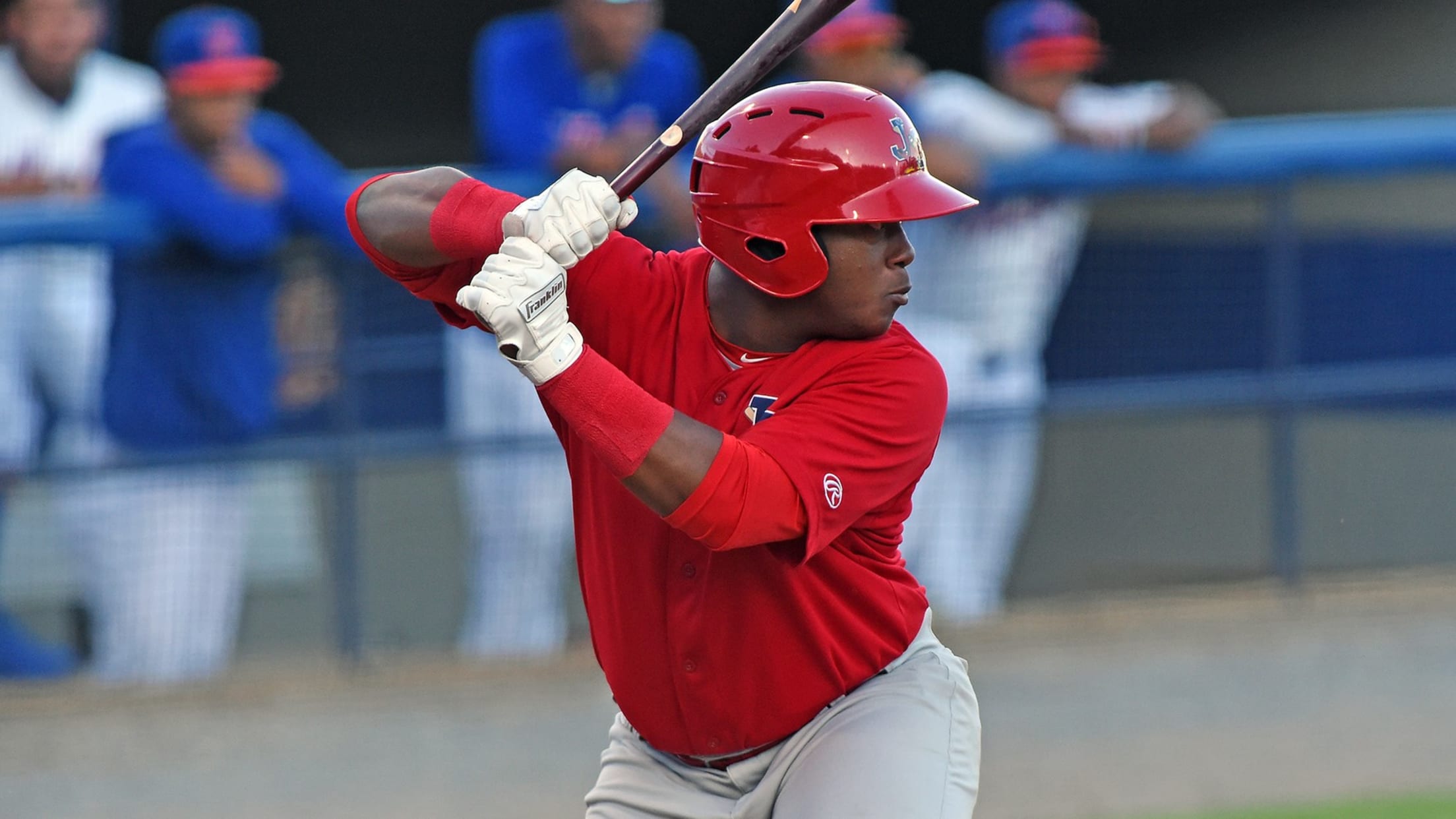 In the biggest game of his short professional career, Malcom Nunez scored the first run and drove in the last.St. Louis' No. 16 prospect went 2-for-4 with the eventual game-winning two-run double as Rookie Advanced Johnson City topped Bristol, 7-5, in the decisive Game 3 of the Appalachian League semifinals
Prospect Roundup: Games of July 15
Phillies' Medina coasts again; Indians' Jones goes yard in EL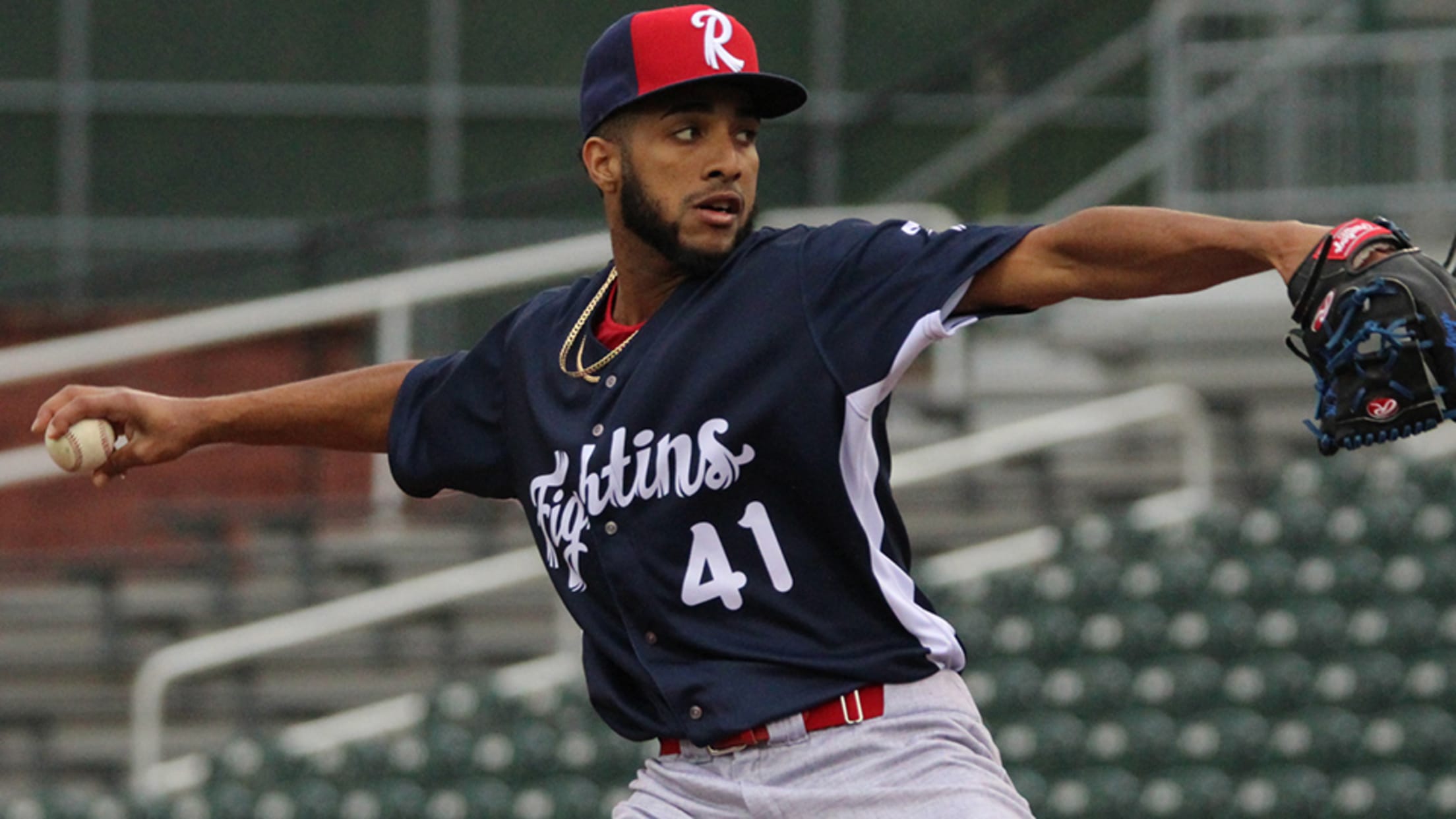 Phillies RHP Adonis Medina, Double-A Reading: 7 IP, 3 H, 1 R, 0 ER, 0 BB, 4 K -- In his first start in two weeks, the second-ranked Phillies prospect picked up where he left off and did not allow an earned run for his second straight start. Medina faced
Chiefs Win Second Straight
Seijas delivers shutout quality start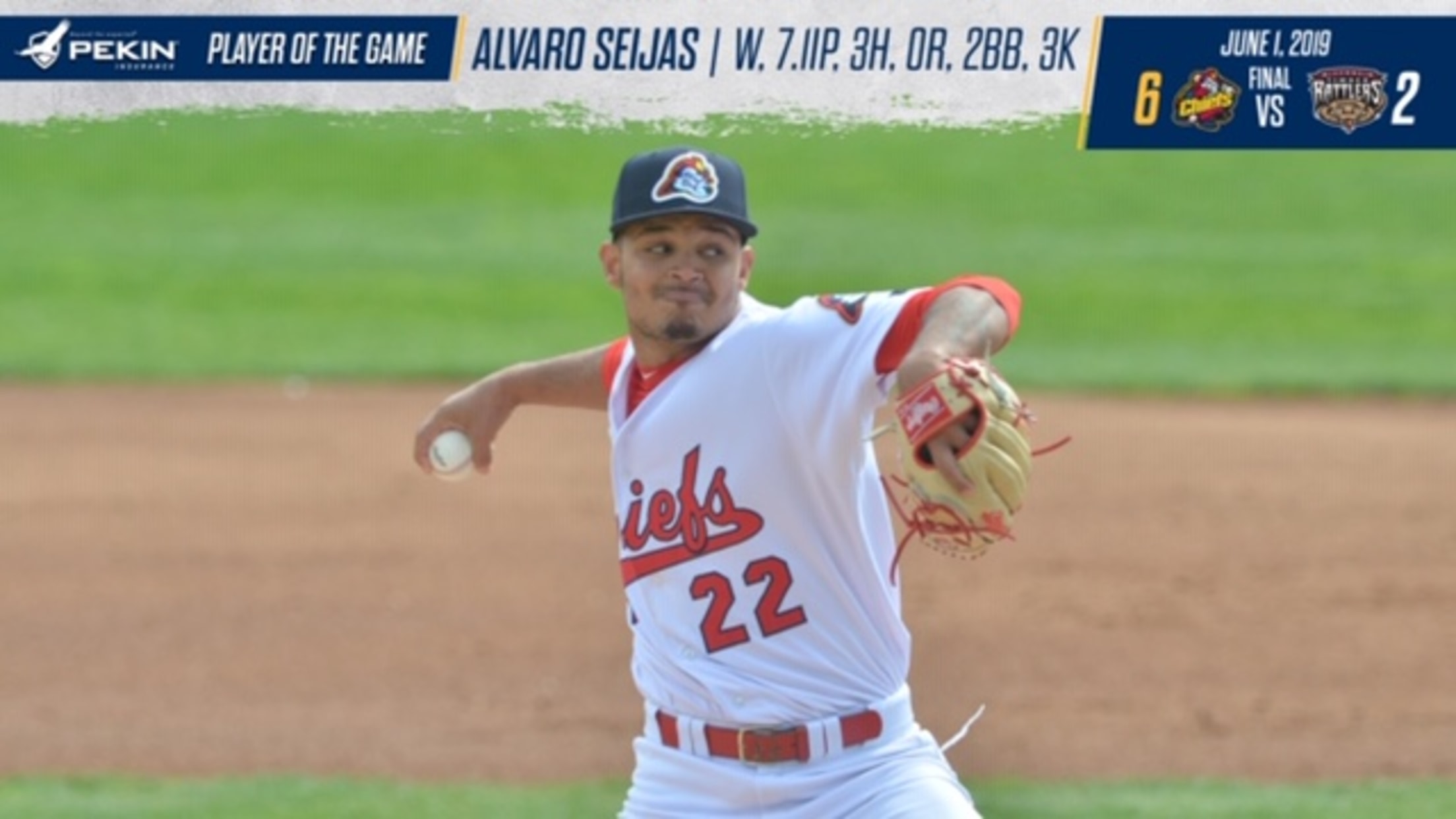 Appleton, WI - Thanks to a strong start from Alvaro Seijas, the Peoria Chiefs defeated the Wisconsin Timber Rattlers 6-2 Saturday night. The Chiefs improve to 24-30 on the season with the series finale set for Sunday at 1:05 p.m.
Herrera Homers, Chiefs Win 7-4 Monday
Whalen Drives in Two More as Seijas Earns Win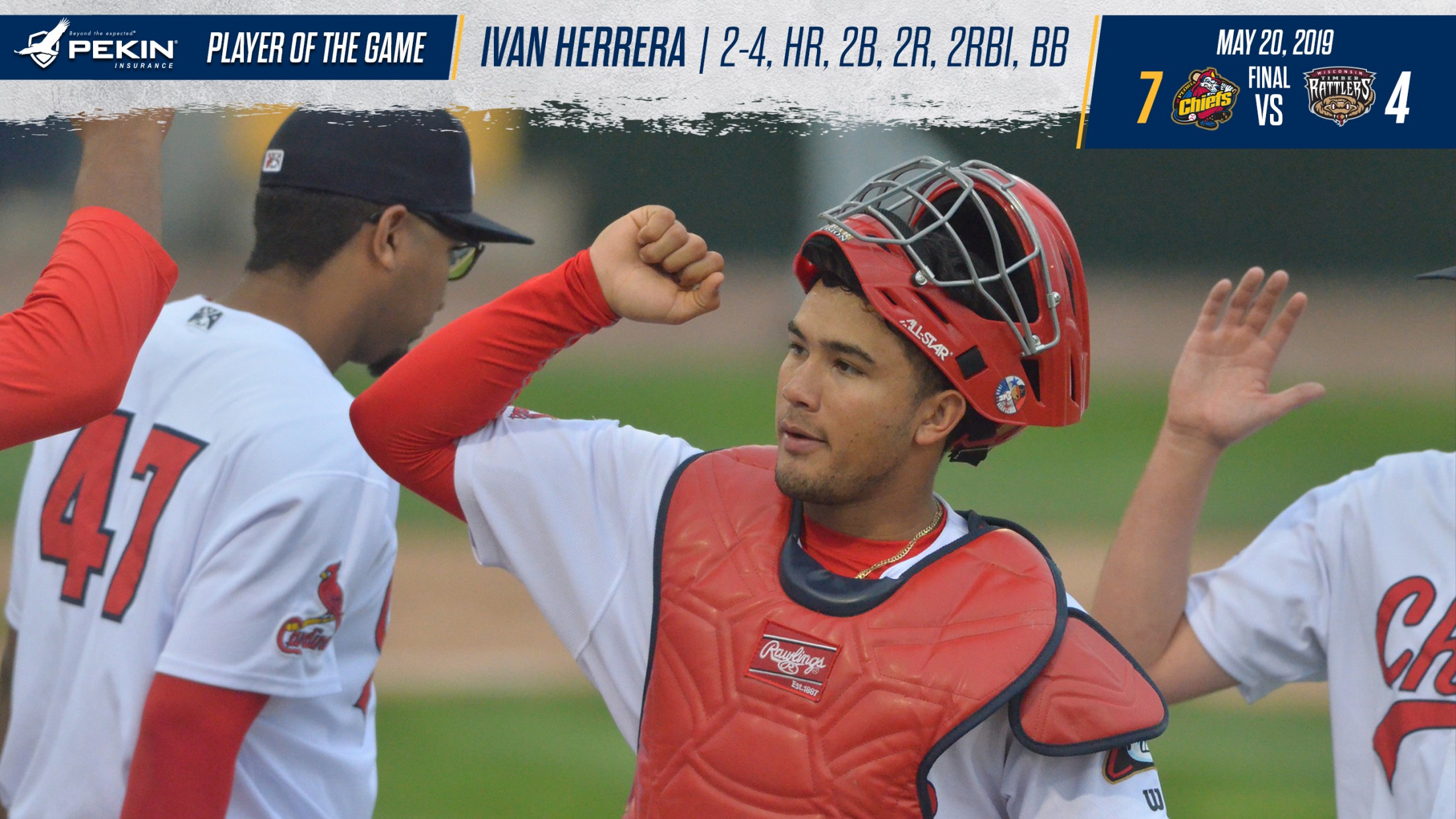 Appleton, WI - The Peoria Chiefs scored three runs in the top of the first and never looked back in a 7-4 win over the Wisconsin Timber Rattlers in the first game of a nine-game, eight-day road trip Monday evening. The win moves the Chiefs to 19-23 on the season
Chiefs Split DH in Front of Sellout Crowd
Seijas pitches complete game shutout in game two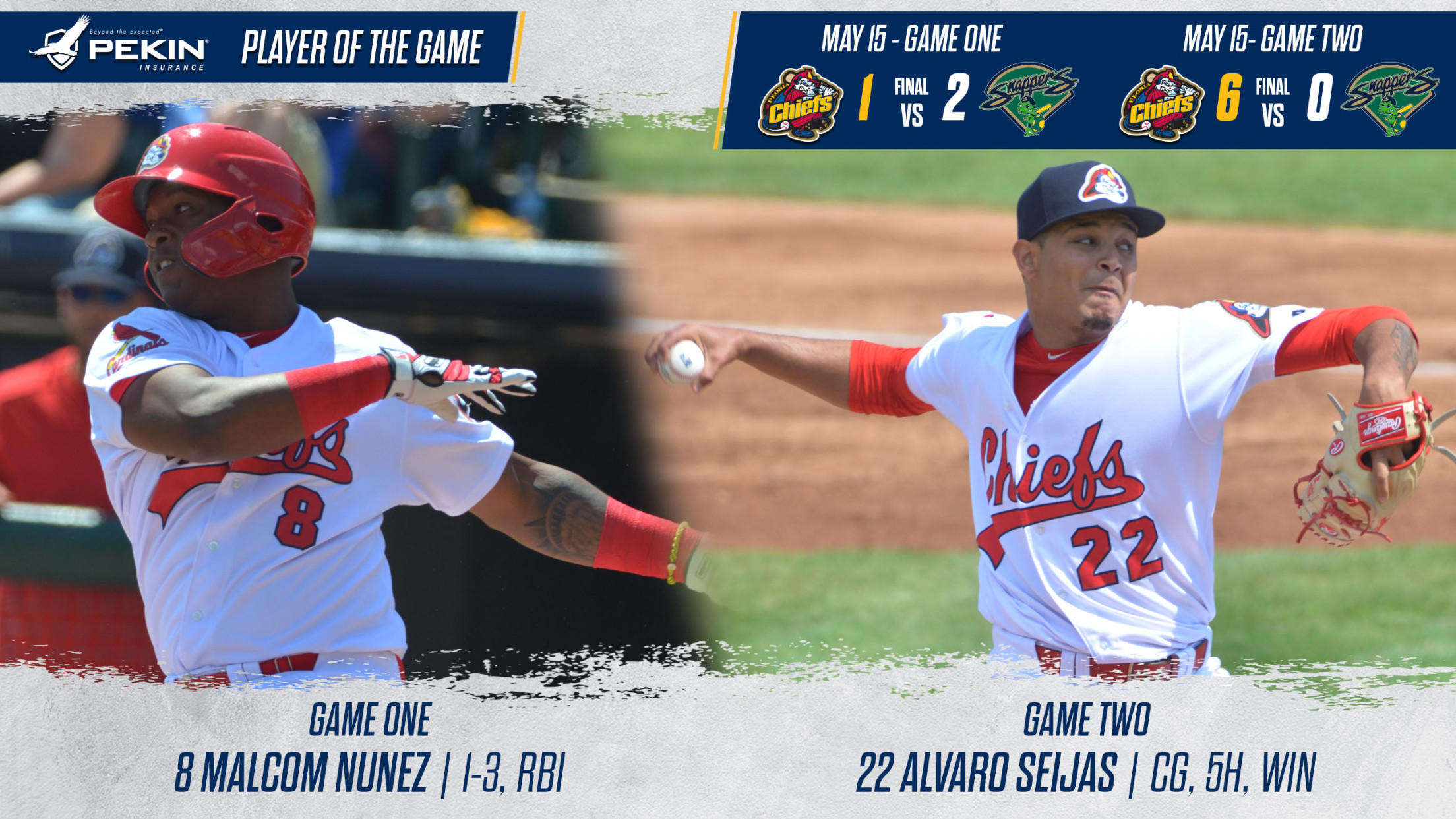 Peoria, IL - In front of the biggest Dozer Park crowd (7,837) in two years, Alvaro Seijas pitched the first complete game and shutout of his career as the Peoria Chiefs split the Wednesday double header falling 2-1 in game one and winning 6-0 in game two against the Beloit