Grand Inning Propels Space Cowboys To 7-1 Victory Over Chihuahuas
Stanek Throw Scoreless Inning In Major League Rehab Outing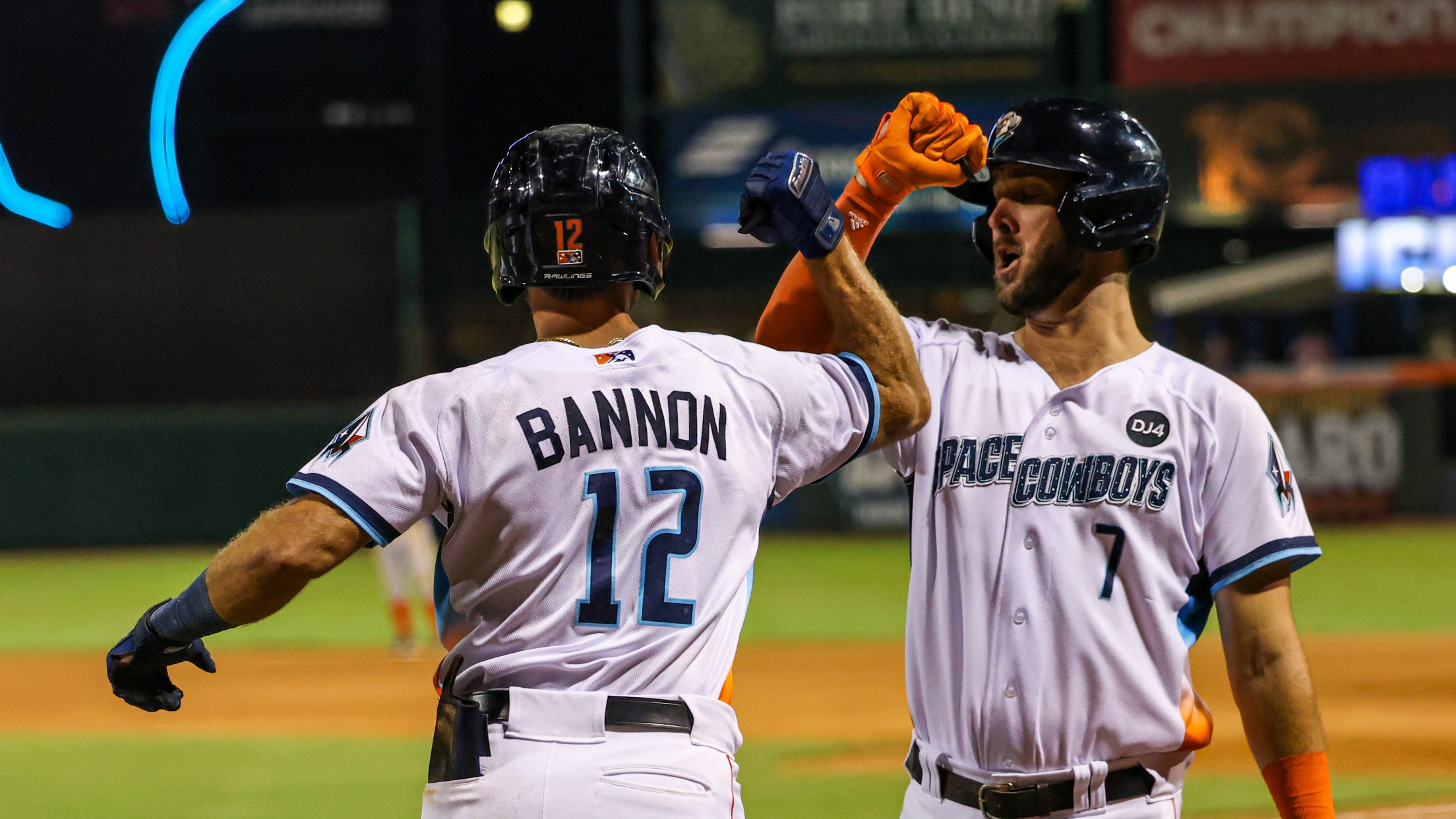 A grand slam in the seventh inning catapulted the Sugar Land Space Cowboys (57-88, 24-46) to a 7-1 win over the El Paso Chihuahuas (61-84, 29-41) on Tuesday night to begin the final series of the season at Constellation Field. El Paso was able to strike first with a run
Kouba Picks Up Victory In Triple-A Debut As Space Cowboys Take Down Aces
Brantley Doubles, Drives In Two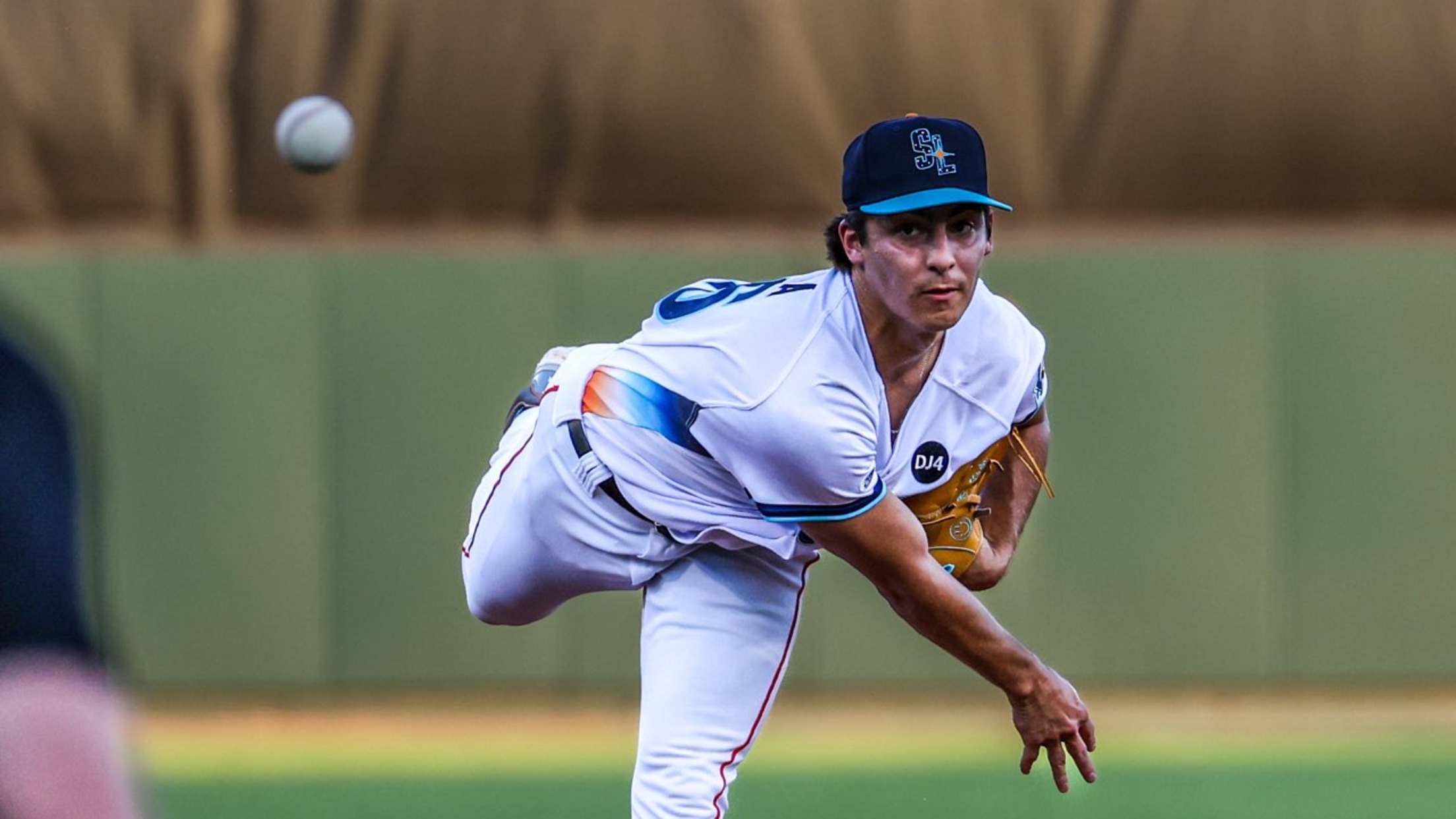 Five quality innings from RHP Rhett Kouba in his Triple-A debut set the tone for the Sugar Land Space Cowboys (49-76, 16-34) in a 5-1 victory over the Reno Aces (71-54, 27-23) on Saturday night at Constellation Field. Kouba (W, 1-0) navigated traffic on the bases in each of his
CC Misfires Sunday, NW Arkansas Takes Series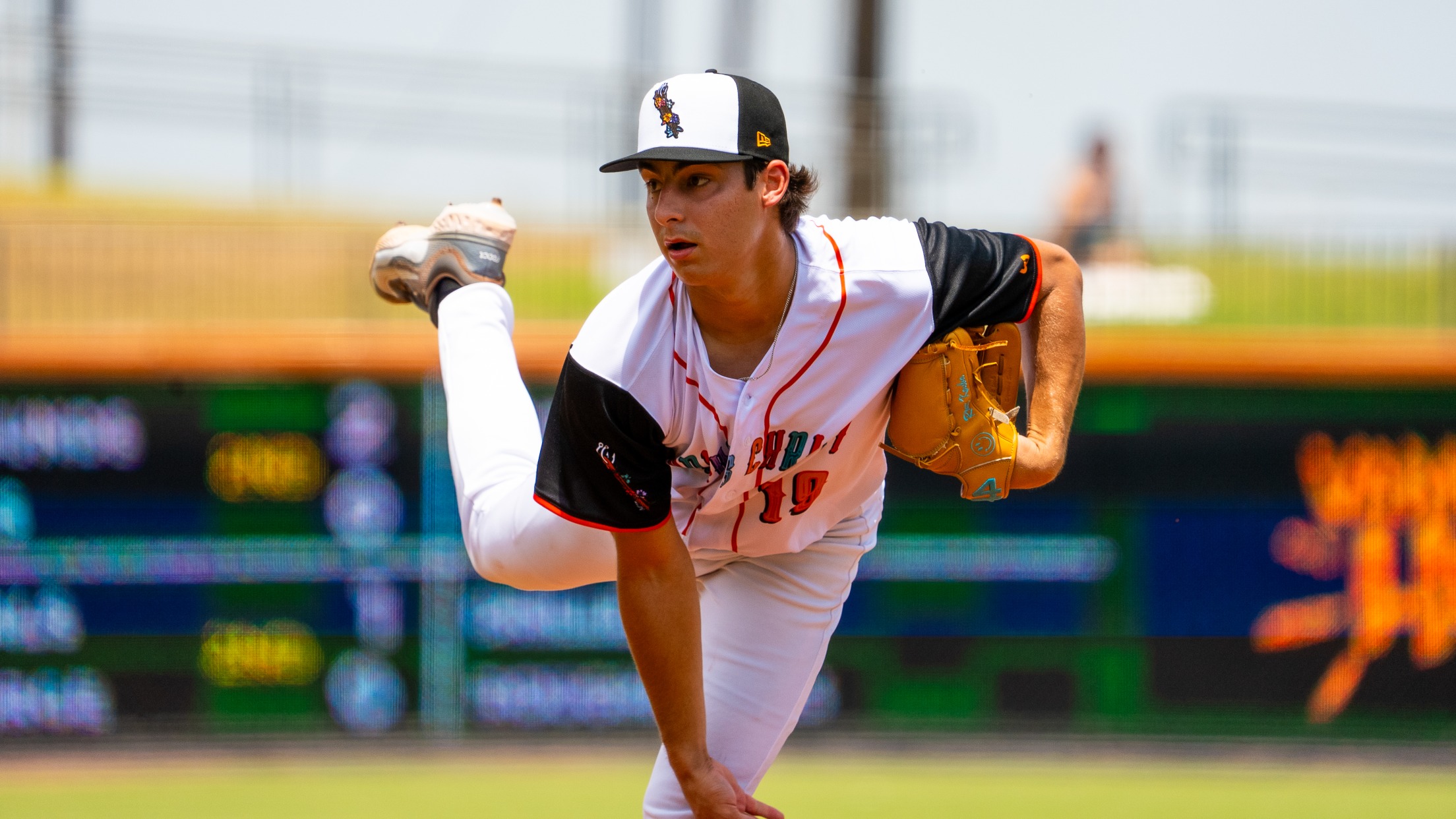 Box Score CORPUS CHRISTI - The Hooks mishandled a strong start by Rhett Kouba Sunday afternoon as the Naturals rallied late for a 5-2 win to secure the six-game series at Whataburger Field. Kouba and Mason Barnett exchanged zeros over the first five innings. Corpus Christi's right-hander from El Reno,
Krauth Outduels Kouba, Riders Up 2-0 in Series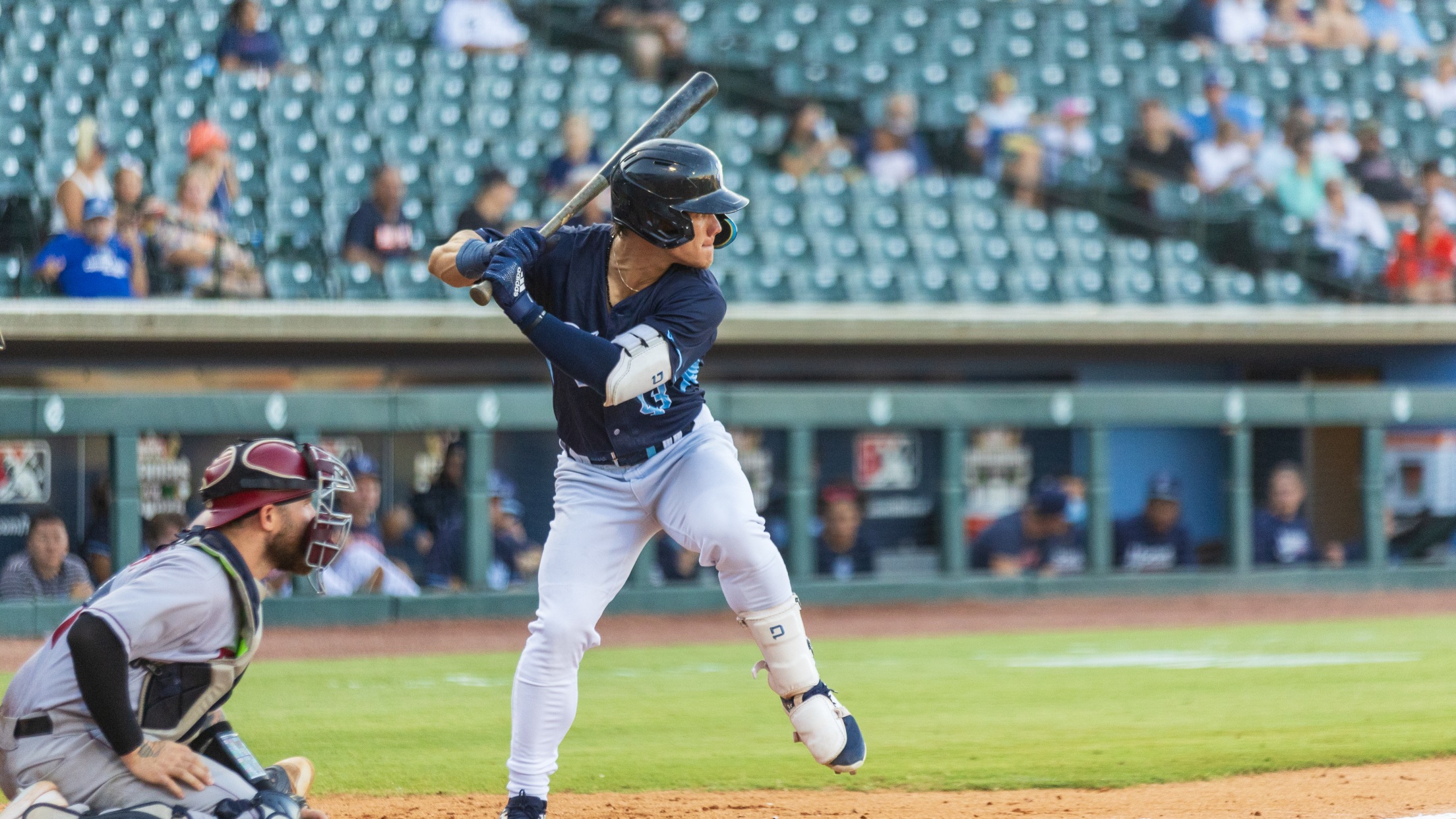 Box Score CORPUS CHRISTI - Nick Krauth delivered six sterling innings while Kellen Strahm knocked in four runs as Frisco upended Corpus Christi, 6-2, Wednesday night at Whataburger Field. Kenedy Corona clubbed his 21st home run of the year to establish a 2-2 stalemate in the third. Corona has gone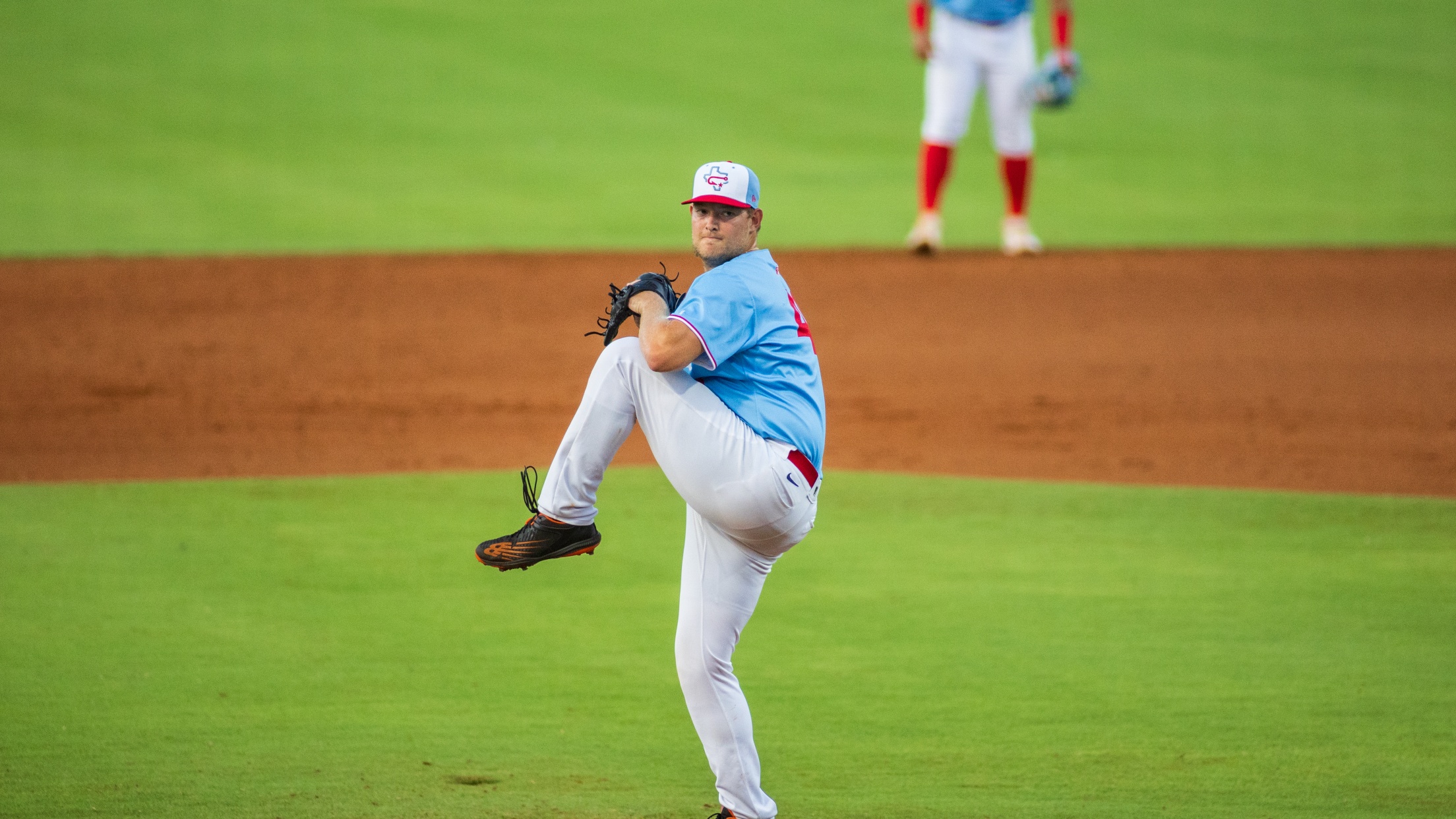 Box Score AMARILLO - Caleb Robert's two-out RBI single in the ninth inning made the difference for the Sod Poodles Thursday night as they walked off the Hooks, 4-3, before 6,008 fans at Hodgetown. Nine-hole hitter S.P. Chen worked a walk to start the ninth-inning rally. Chen, who homered in
Red Hot Hooks Win Big over SA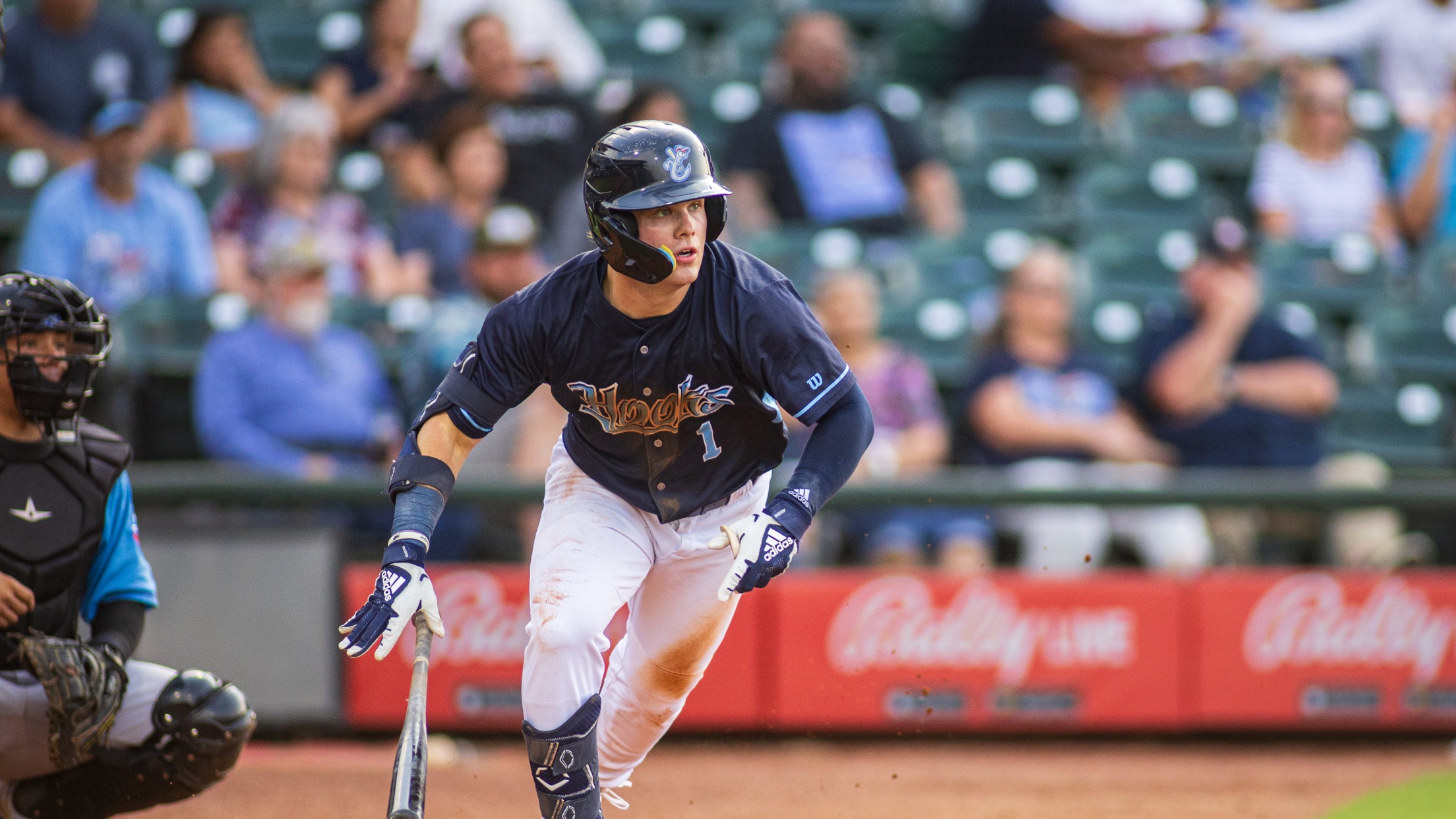 Box Score CORPUS CHRISTI - Kenedy Corona and Drew Gilbert, batting first and second for CC, were both a triple shy of the cycle Friday night as the Hooks upended the Missions, 8-1, before 5,095 fans at Wolff Stadium. Corpus Christi has won 10 of 11 games and stands 15-5
Kouba Leads CC to Sixth Straight Win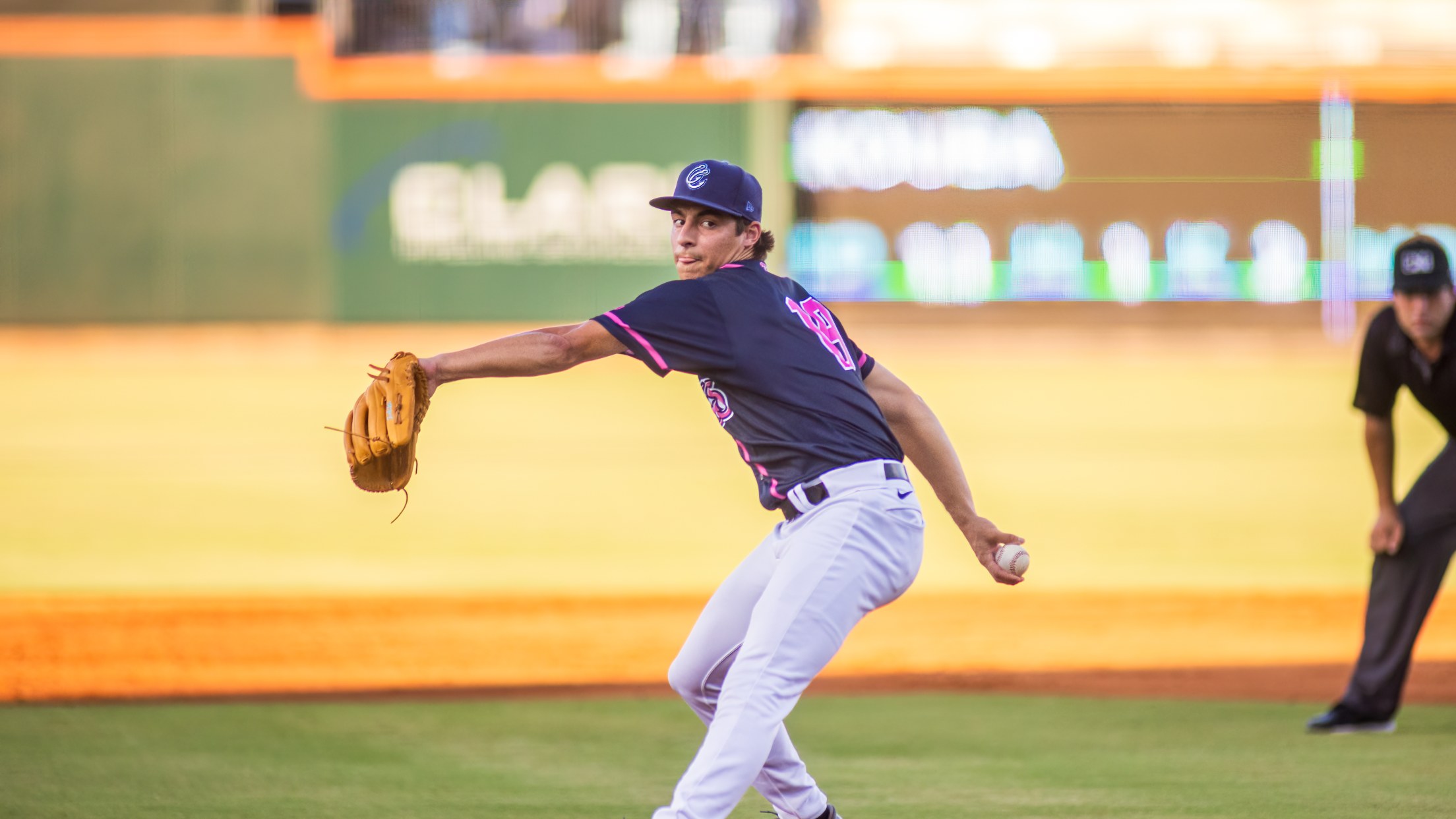 Box Score CORPUS CHRISTI - Rhett Kouba blanked Midland over seven innings Saturday night as the Hooks upended the RockHounds, 5-2, before 4,788 fans at Whataburger Field. Corpus Christi has won a season-best six games in a row, as well as 11 of the last 15 contests. Doubles by Drew
Deja Vu: Red-Hot Hounds Walk Off Hooks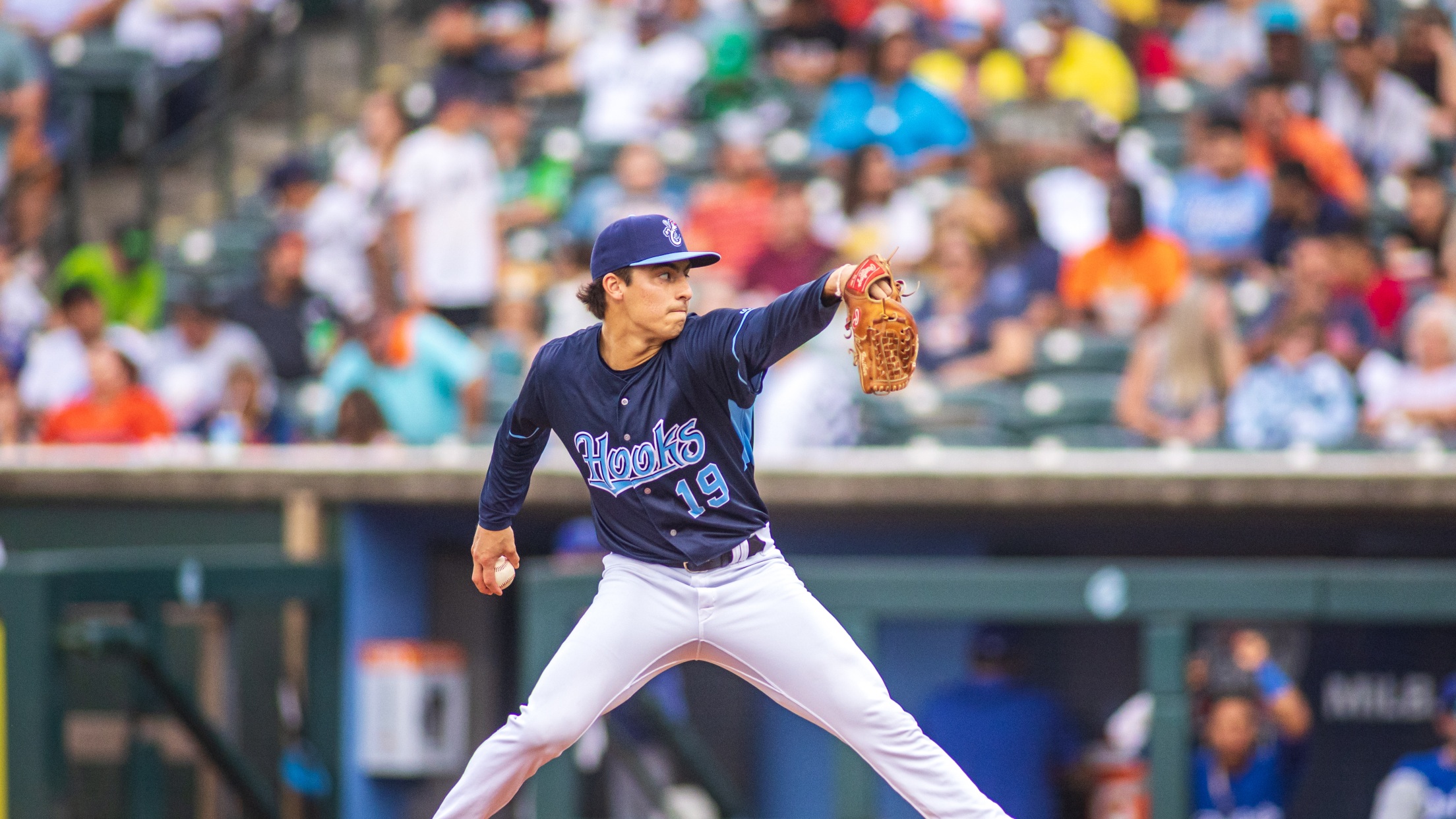 Box Score MIDLAND - On Sunday evening, for the second time in as many nights, the RockHounds managed a pair of ninth-inning runs to beat the Hooks, 4-3, at Momentum Bank Ballpark. Corpus Christi has lost a season-high seven games in a row, with Midland picking up its seventh-straight win.
Sod Poodles Snare Sunday Win
Box Score CORPUS CHRISTI - Amarillo produced five runs from the fifth through the sixth for a 6-3 win over Corpus Christi before 5,991 fans Sunday evening at Whataburger Field. The Hooks, who played Sunday as the Corpus Christi Cumbias, finished the first half of play in the Texas League
Hooks Club 17 Hits in Runaway Win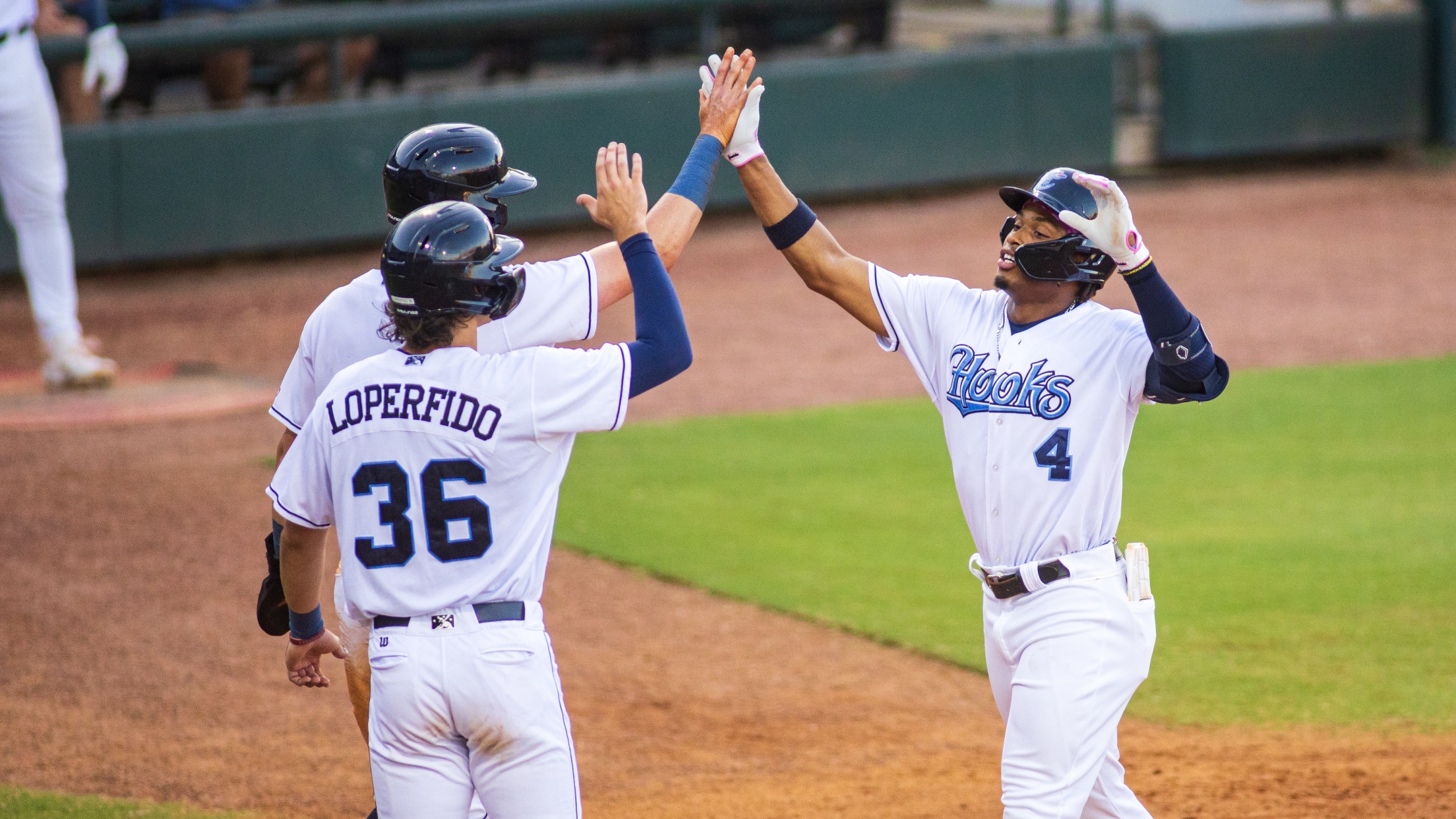 Box Score CORPUS CHRISTI - The Hooks sent 12 men to bat in a seven-run fourth inning Thursday night, paving the way to a 13-4 win over the RoughRiders before 3,760 fans at Whataburger Field. A three-run home run by Zach Daniels - his first at Double-A - and RBI
Blue Ghosts Belt Three Blasts to Down Midland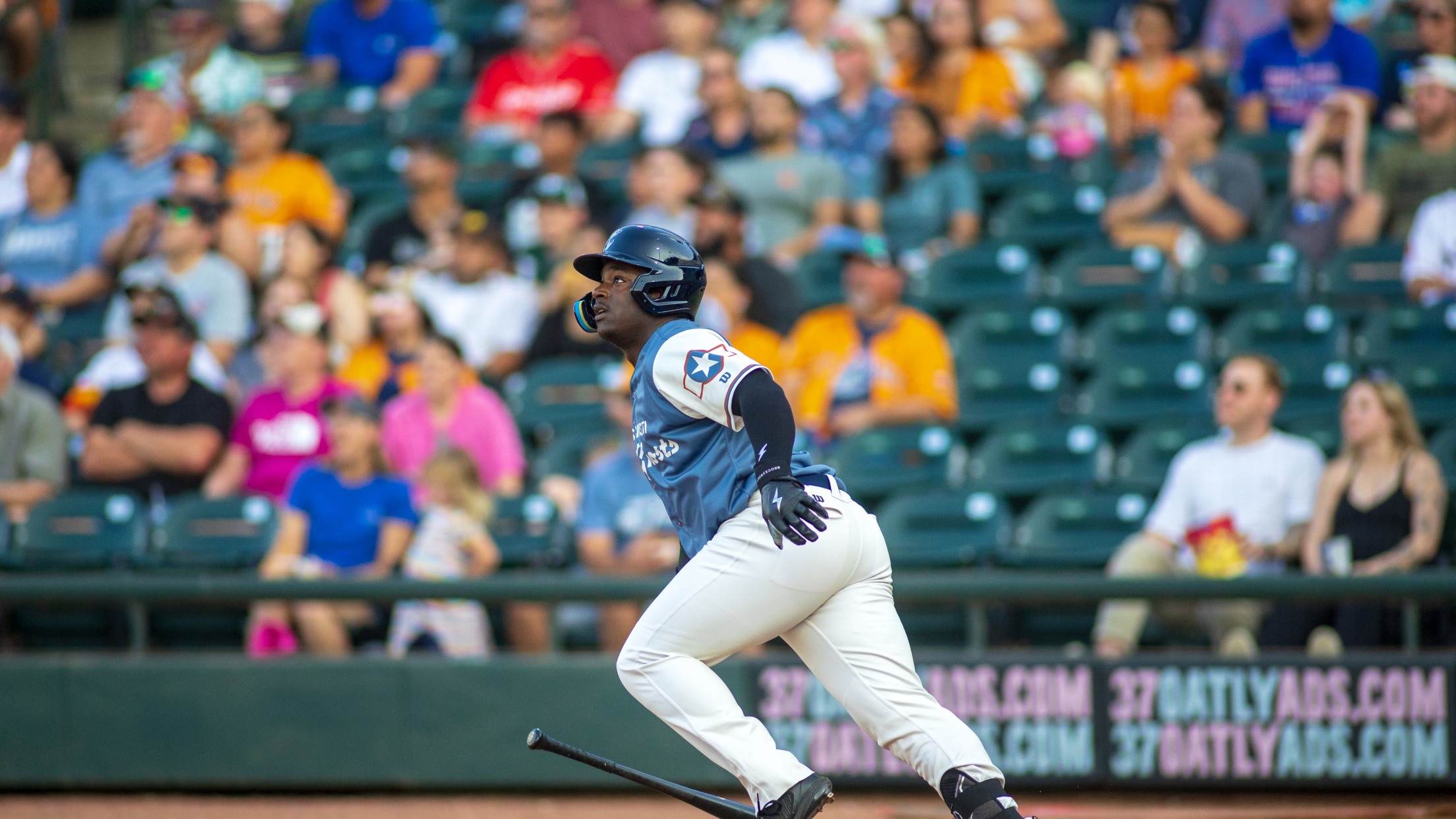 Box Score CORPUS CHRISTI - A first-inning grand slam by Quincy Hamilton set the pace Saturday night as the Blue Ghosts rolled to a 9-4 victory over Midland before 6,021 fans at Whataburger Field. Corpus Christi, 8-4 in the last 12 games, can win the six-game series with another victory
Hooks & Missions Trade Wins to Start Series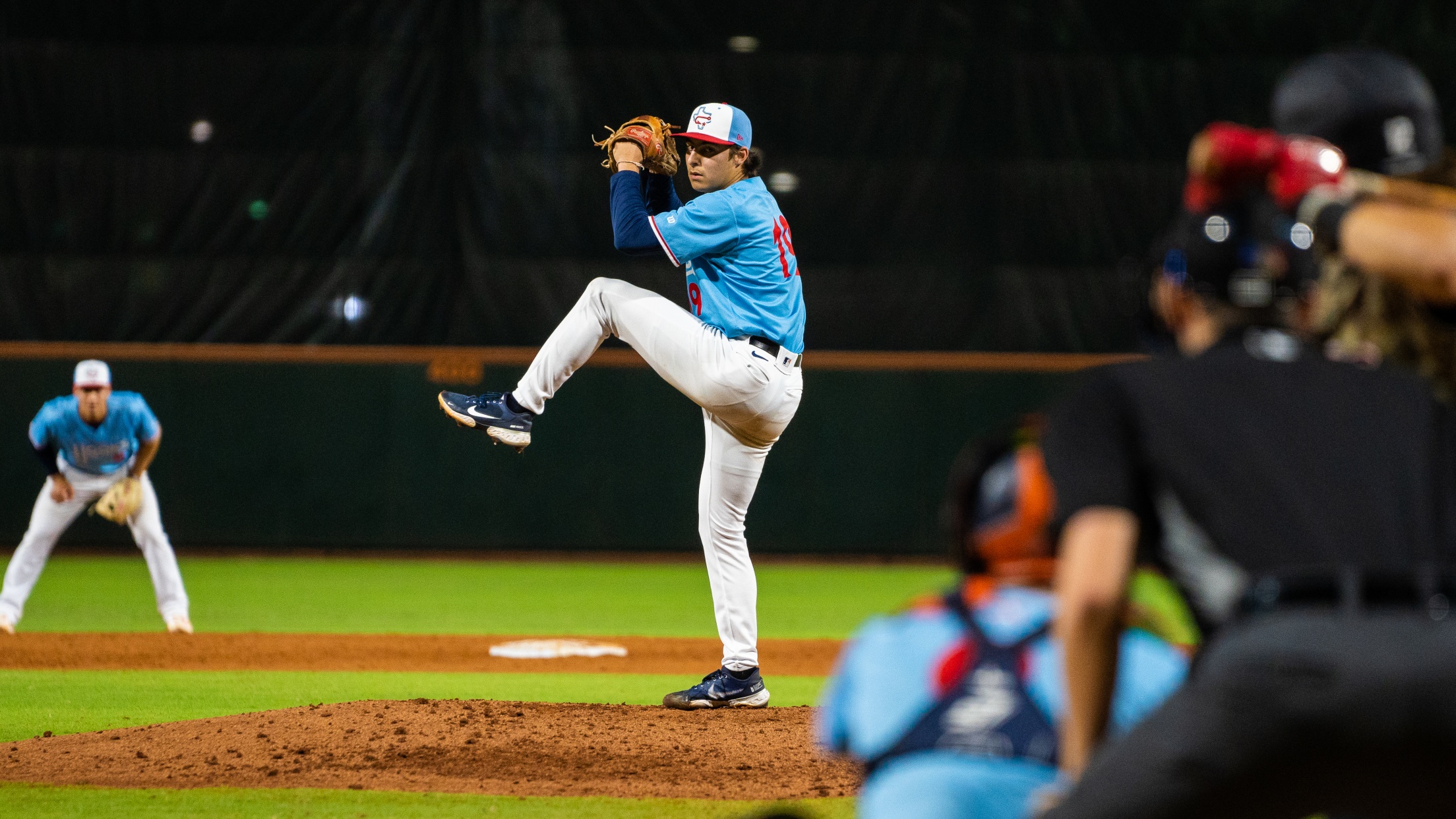 Game 1 Box Game 2 Box SAN ANTONIO - The Hooks settled for a split of their twin bill at Wolff Stadium on Wednesday, winning the opener, 5-2, before falling to the Missions in the nightcap, 5-1. Rhett Kouba led the charge for Corpus Christi in Game 1, working 6.1
Kouba Dazzles as CC Pens One-Hitter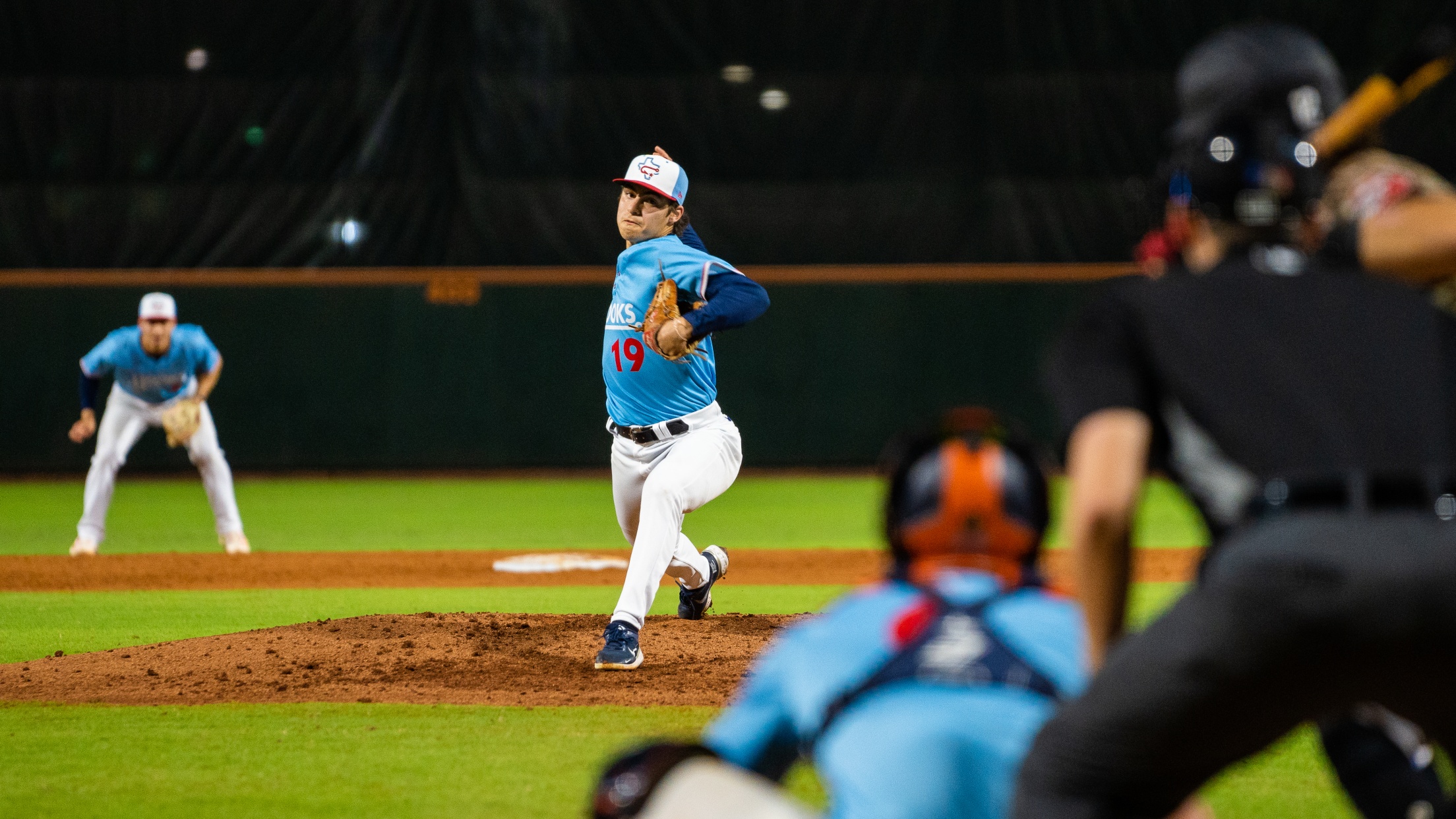 Box Score MIDLAND - Rhett Kouba permitted two base runners and struck out a personal best 10 batters over six innings Thursday night as the Hooks upended the RockHounds, 4-2, before 3,654 fans at Momentum Bank Ballpark. Midland's lone knock came on a two-out solo home run in the second.
Missions Edge Hooks in Game 3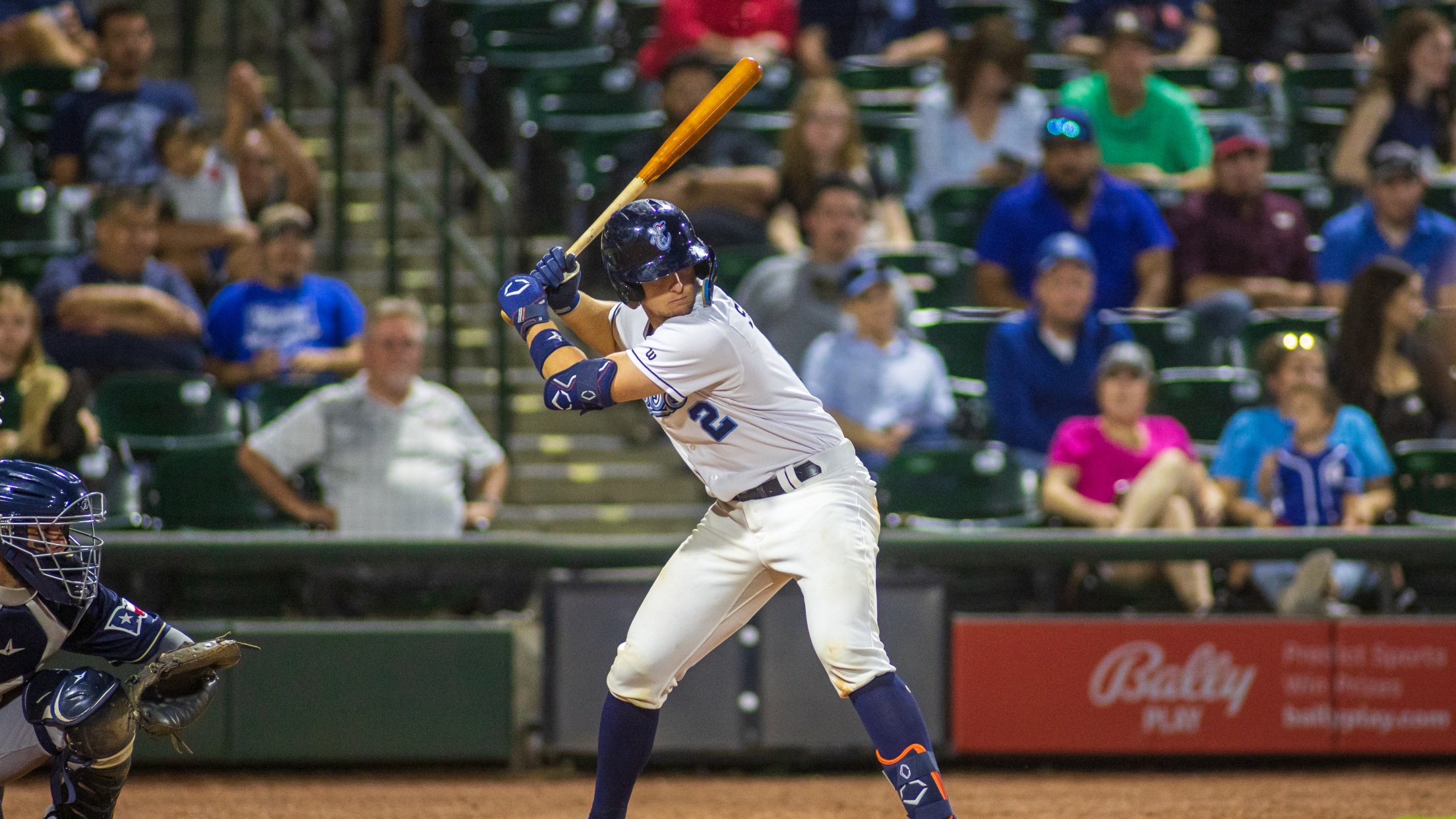 Box Score CORPUS CHRISTI - A pair of early two-run frames helped send San Antonio to a 5-4 victory over the Hooks Thursday night at Whataburger Field. The Missions, who lead the set, 2-1, got two hits apiece from their No. 1 and No. 2 hitters, Connor Hollis and Evan
2022 Season Recap — Asheville Tourists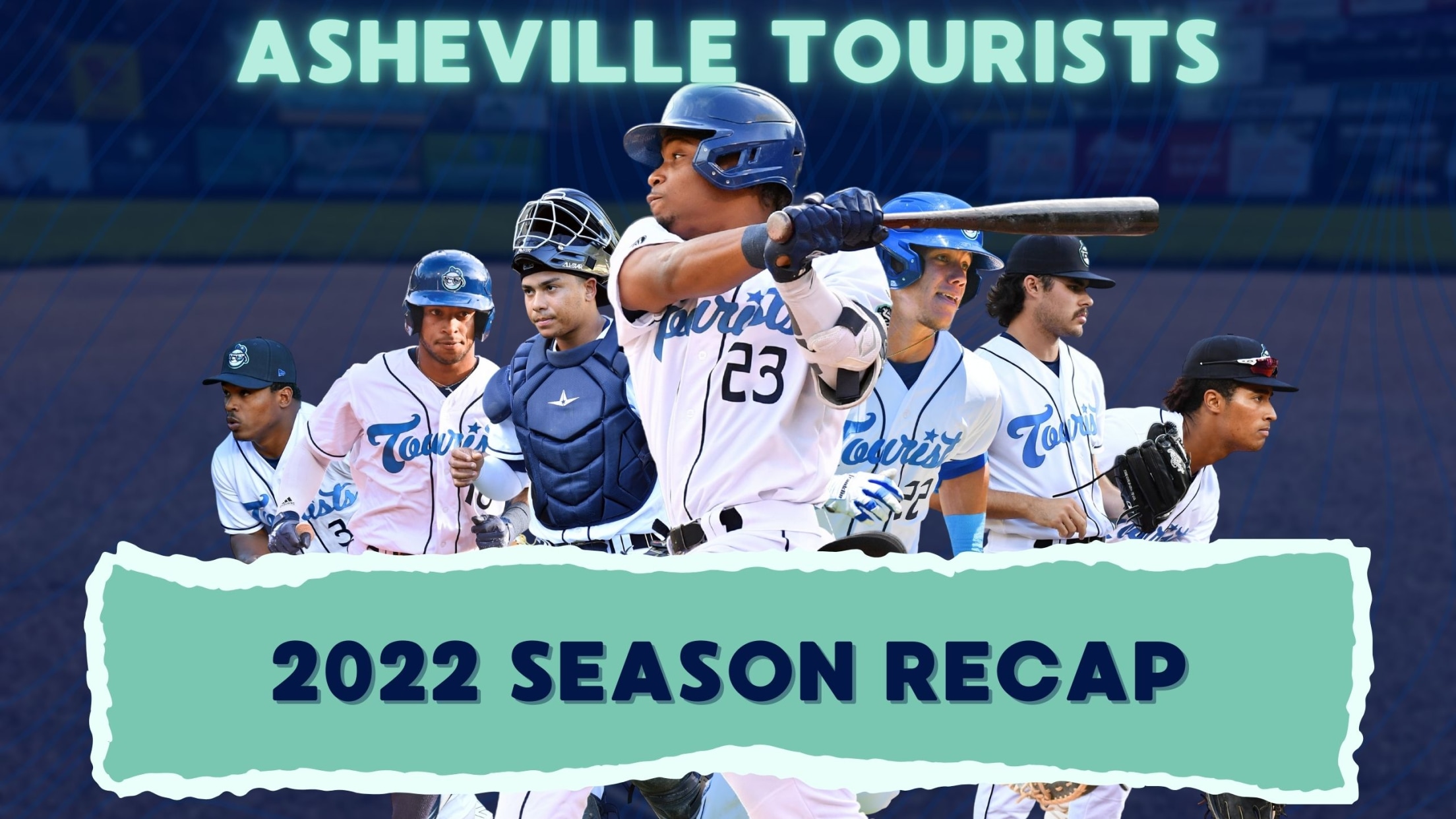 ASHEVILLE- The 2022 season of Asheville Tourists baseball was a unique year filled with highlights, standout individual performances, and opportunities for the Tourists to showcase their resolve in times of frustration. 2022 was truly a tale of two halves. Asheville began the season with wins in only four of its
Borden Hits Third Home Run in 5-2 Defeat
Tourists Drop Hard Fought Contest to the Hot Rods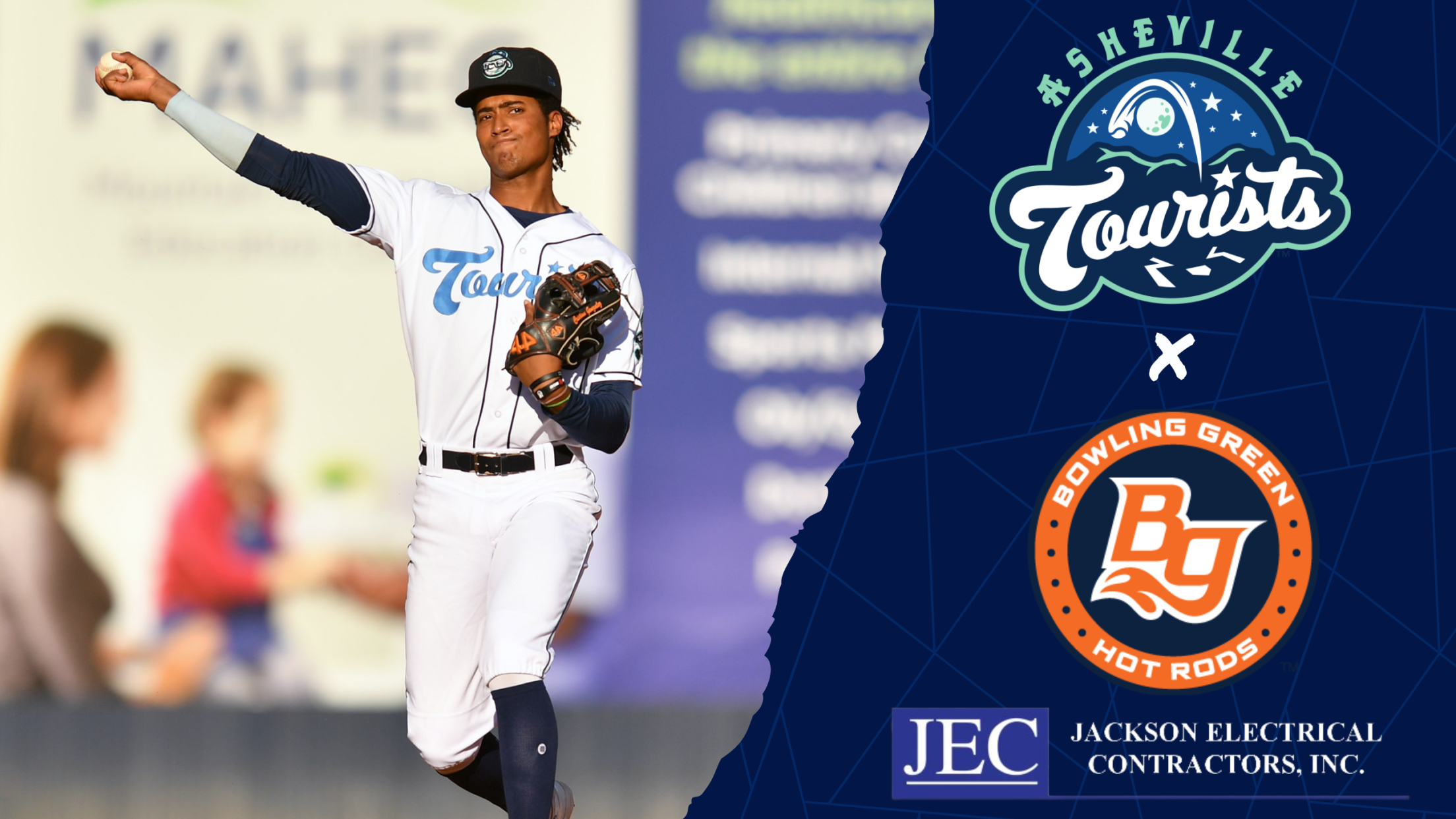 ASHEVILLE- The Asheville Tourists fell to the Bowling Green Hot Rods 5-2 on Tuesday night. Both teams played a solid game in all three phases; however, the Hot Rods were able to push a few runs across during the middle stages of the game and hold on late.
Pitching Trio Combines for Shutout Victory
Kouba, Betances, and Brown Hurl Asheville's Fourth Shutout of the Season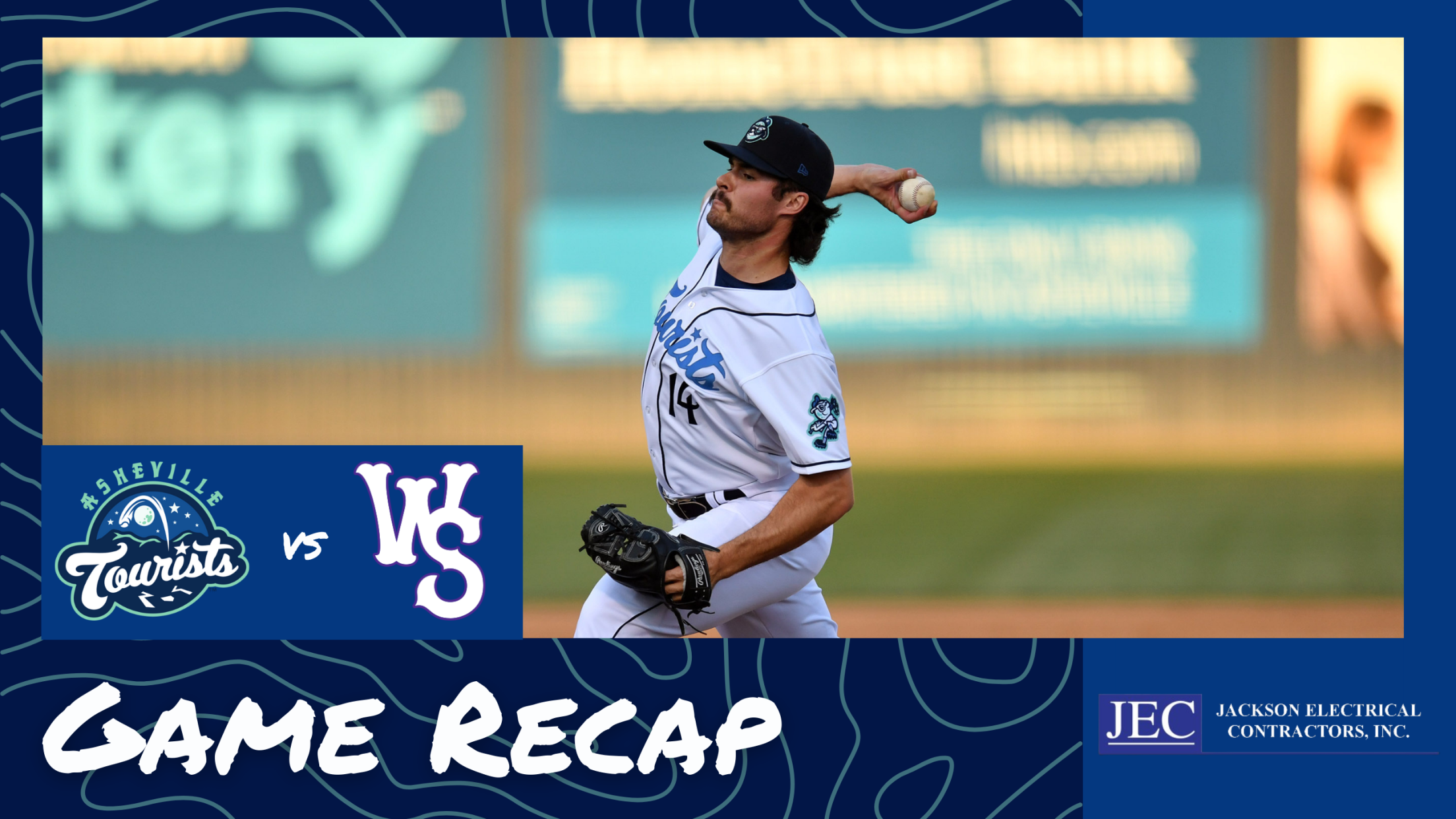 WINSTON-SALEM- The Asheville Tourists won for the fourth time in their last five games with a 9-0 drubbing over the Winston-Salem Dash. Rhett Kouba, Jose Betances, and Aaron Brown combined to pitch all nine innings without allowing a run. The trio struck out 14 Dash hitters.
Daniels Plates Career-High Six Runs in Tourists 14-7 Victory
Asheville's Offense Pounds Out 20 Hits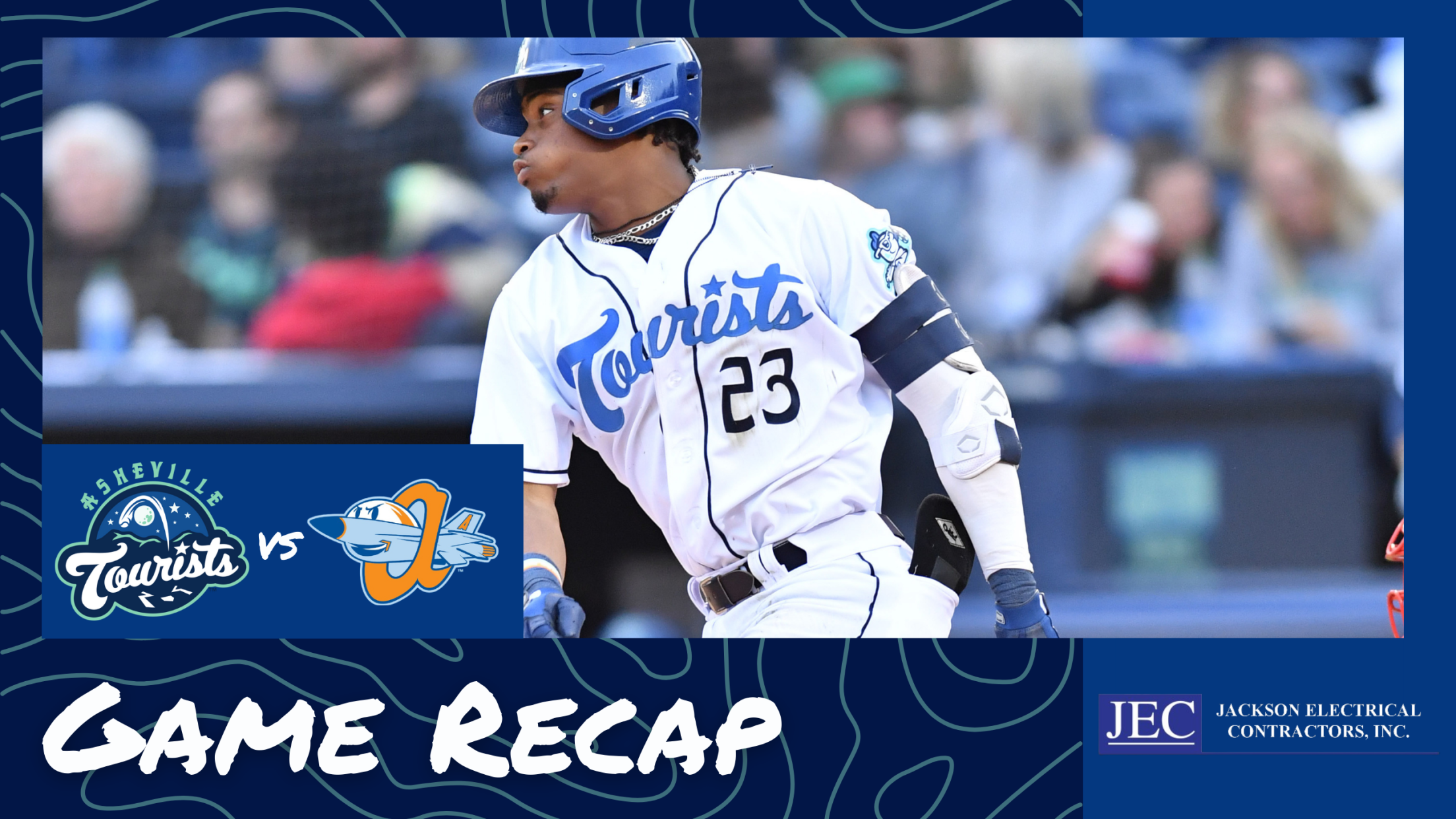 ABERDEEN- The Asheville Tourists took care of business on Friday night with an impressive 14-7 win over the Aberdeen IronBirds. Zach Daniels went 4-for-5 with two Home Runs and a career-high six RBI to pace the offensive attack. It was Daniels' second four-hit game in August. The Tourists finished with
Missed Chances Haunt Tourists in One-Run Loss
Asheville Nearly Pulls Off Comeback Against Rome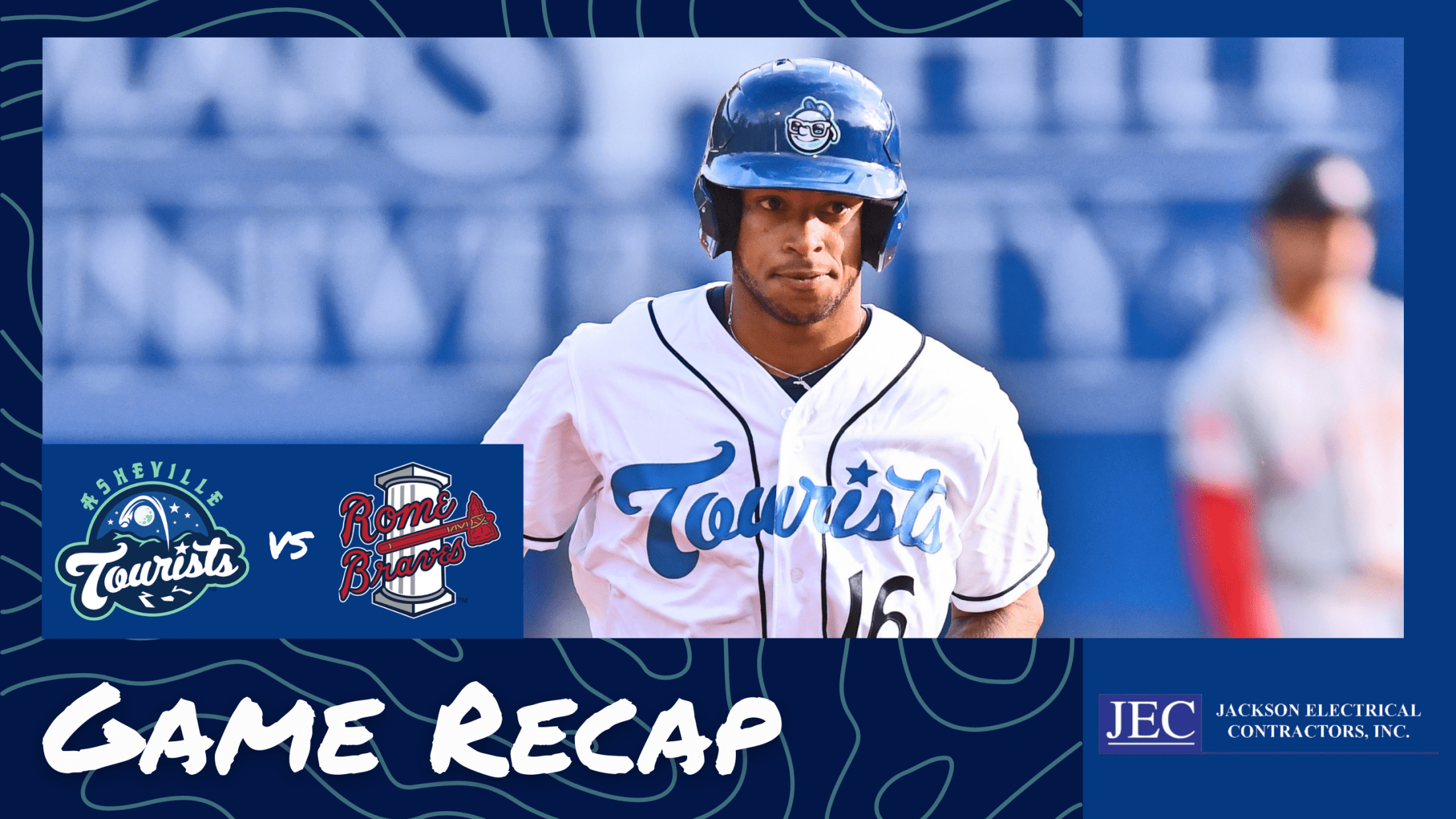 ASHEVILLE- For the second straight night the Asheville Tourists were on the losing side of a game where their offense pounded out 14 hits. The issue on Saturday was that only one of those hits came with a runner in scoring position (1-for-12) and the Tourists put a runner in
Twin Bill Sweep — Tourists Finish Series Strong
Santana Homers in Both Games as Asheville Takes Care of Business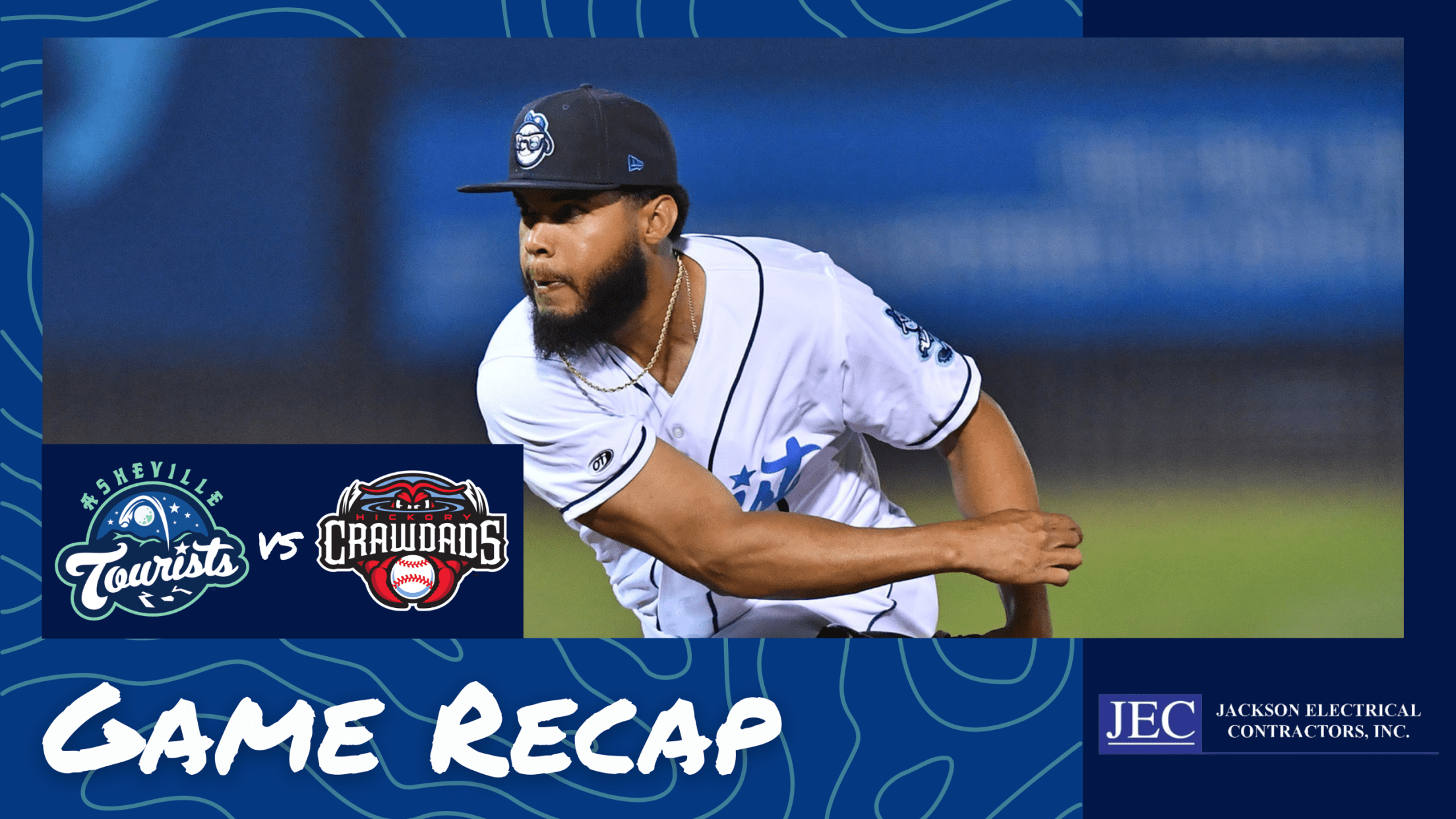 HICKORY- The Asheville Tourists swept a double-header from the Hickory Crawdads on Sunday afternoon. The Tourists won Game One 7-1 and took Game Two late by a final score of 3-2. Asheville closed out the series in Hickory with five wins in six games.
Tourists Let Lead Slip Away in Series Finale
IronBirds Win 10-9 in Extra Innings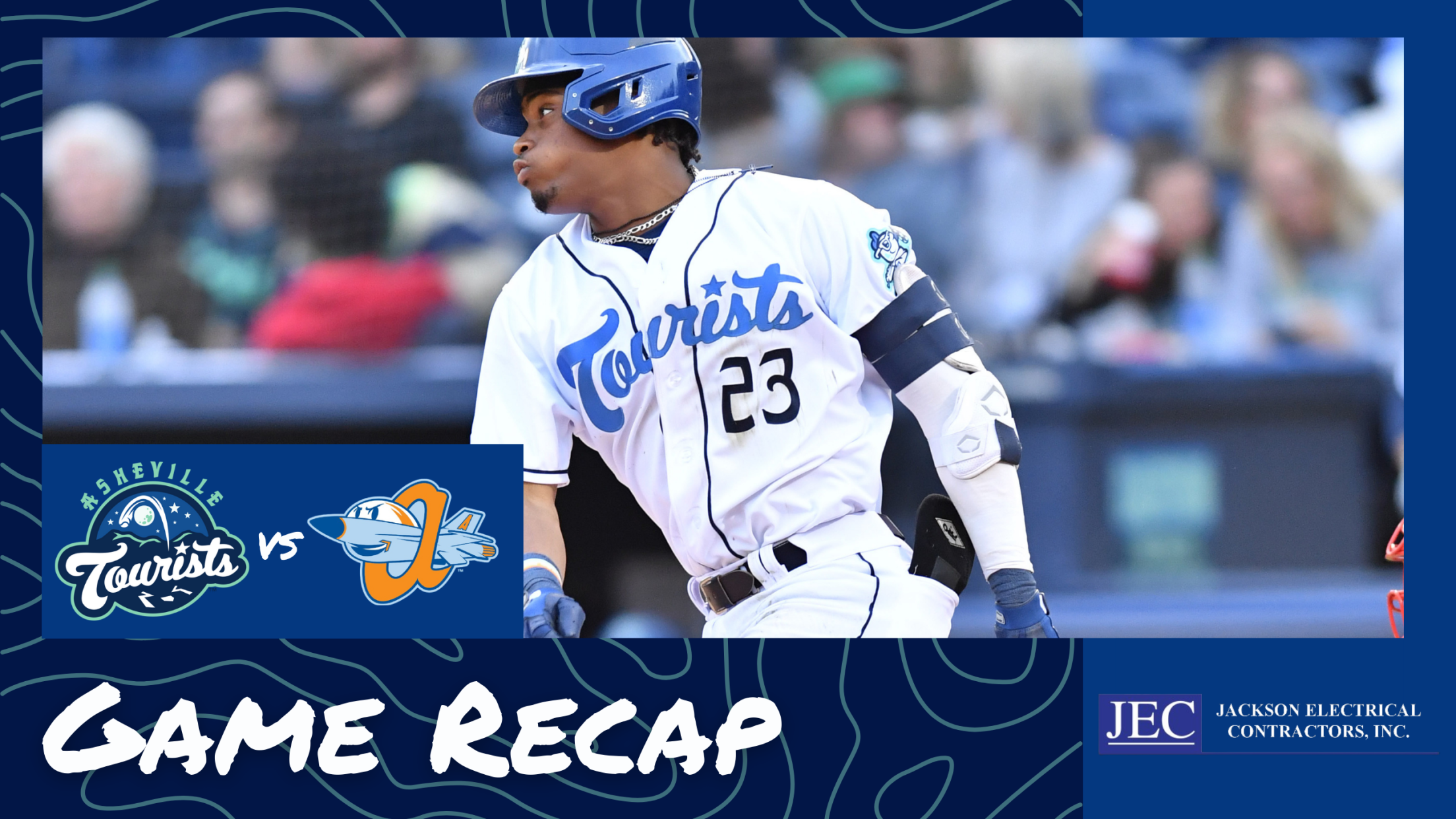 ASHEVILLE- An old habit crept back into action on Sunday afternoon when the Asheville Tourists were unable to hold a big lead against the Aberdeen IronBirds. In the first half of the season, the Tourists let massive leads slip away in multiple Sunday games but this was the first time
Baserunning Blunders, Walks Do In the Tourists
Asheville Swept in Bowling Green for the Second Time this Season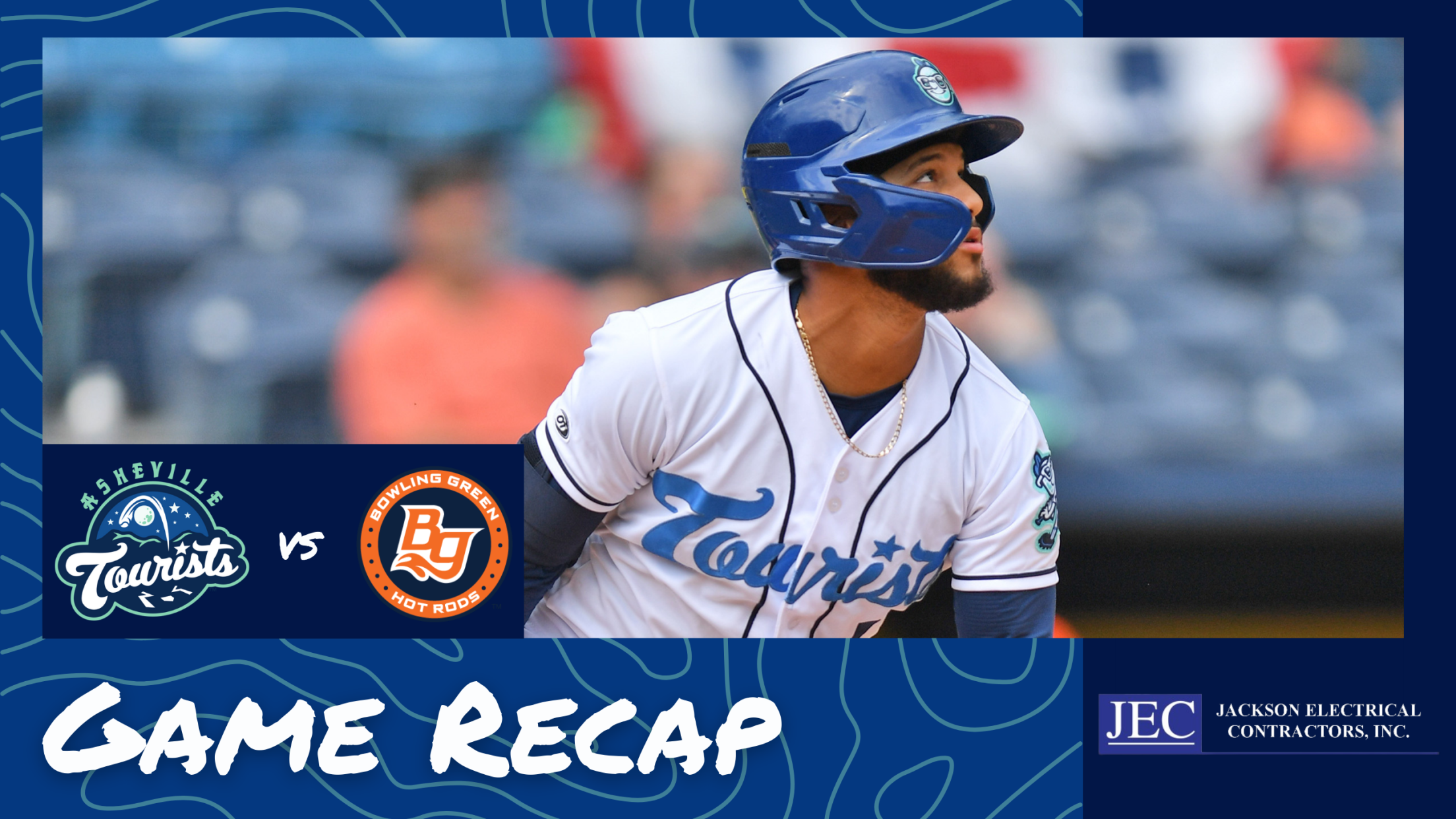 BOWLING GREEN- The Asheville Tourists dropped Sunday afternoon's series finale to the Bowling Green Hot Rods 7-5. Despite playing with effort and energy throughout the contest, the Tourists shot themselves in the foot over and over again which led to the Hot Rods completing the series sweep.
Hamilton's Two Home Runs Just a Taste of Asheville's Big Night
Tourists Strike Early and Often in Win over Dash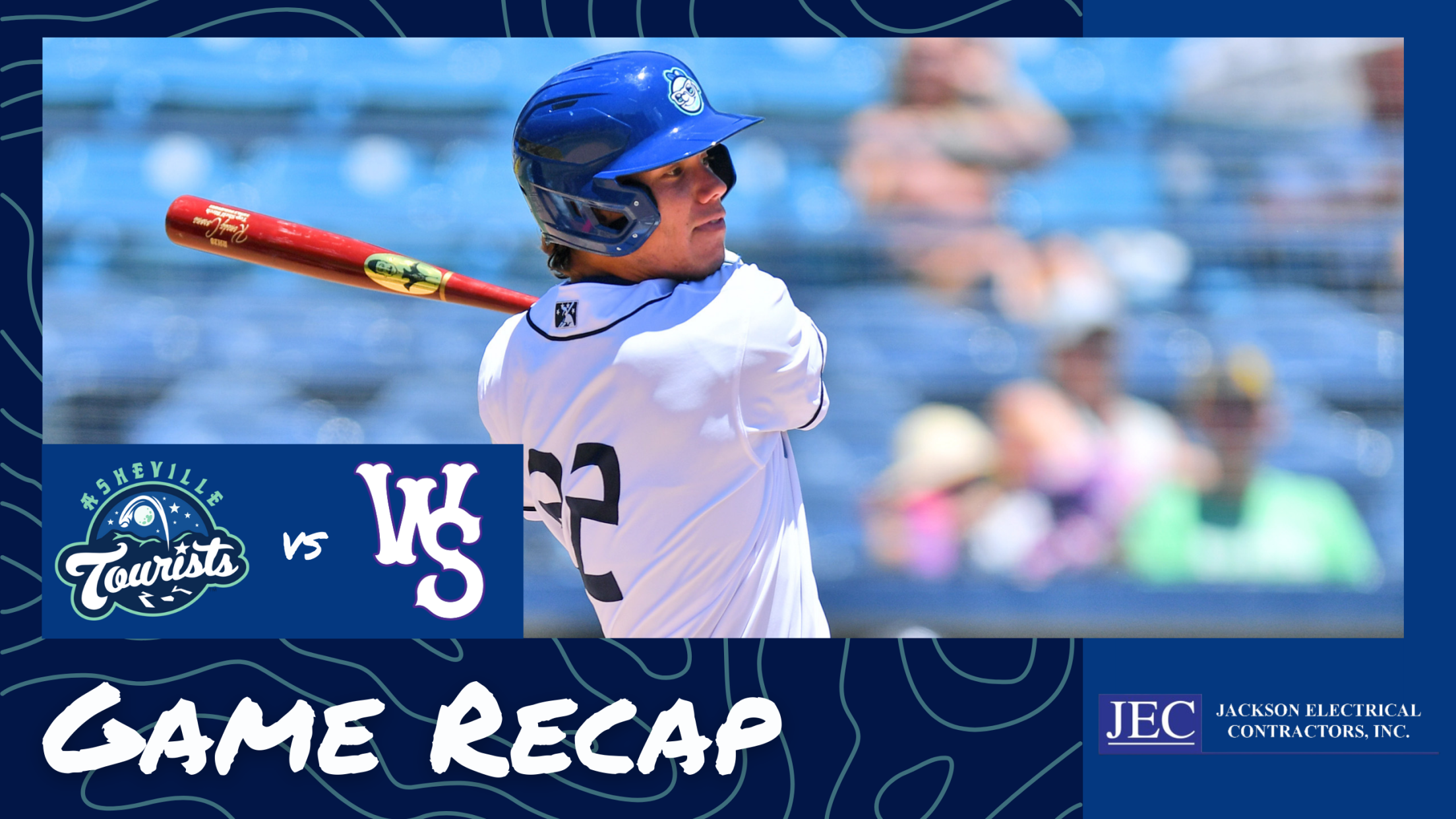 ASHEVILLE- Quincy Hamilton made a statement on the first pitch Winston-Salem threw Friday night; a pitch that he parked over the wall in right-center to give the Asheville Tourists a 1-0 lead. Hamilton added another Home Run later in the game and the Tourists cruised to a 14-8 win over
Costes and Stubbs Lead a Strong Offensive Showing
Tourists Come From Behind to Beat the Hot Rods 11-9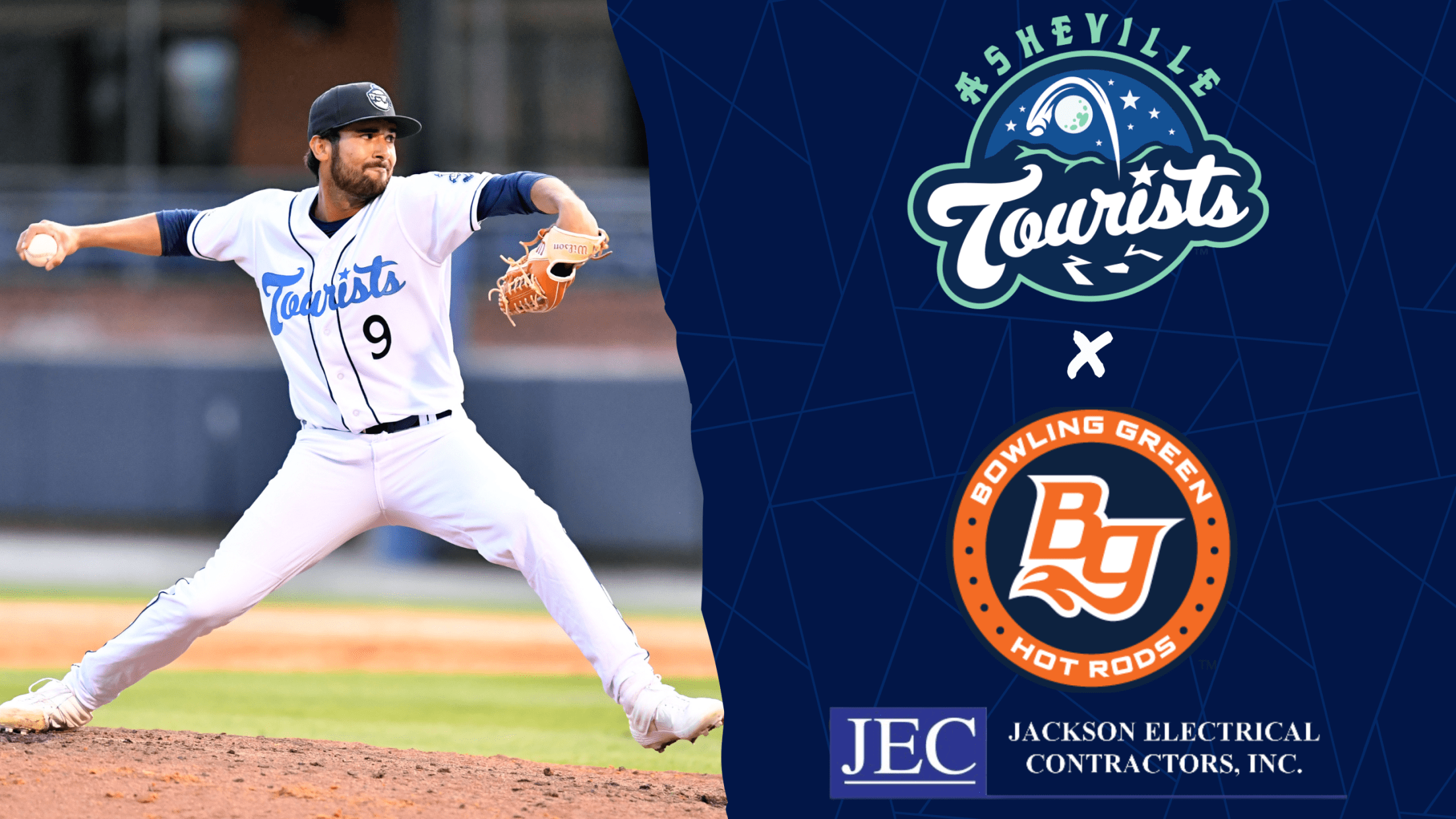 ASHEVILLE- The Asheville Tourists pulled off a big come-from-behind win on Wednesday night against the Bowling Green Hot Rods. Asheville won by a final score of 11-9 and had to overcome deficits twice to do so.
Tourists Finish the First Half with a Win
Gomez and Kouba Hold the Grasshoppers to One Run on Five Hits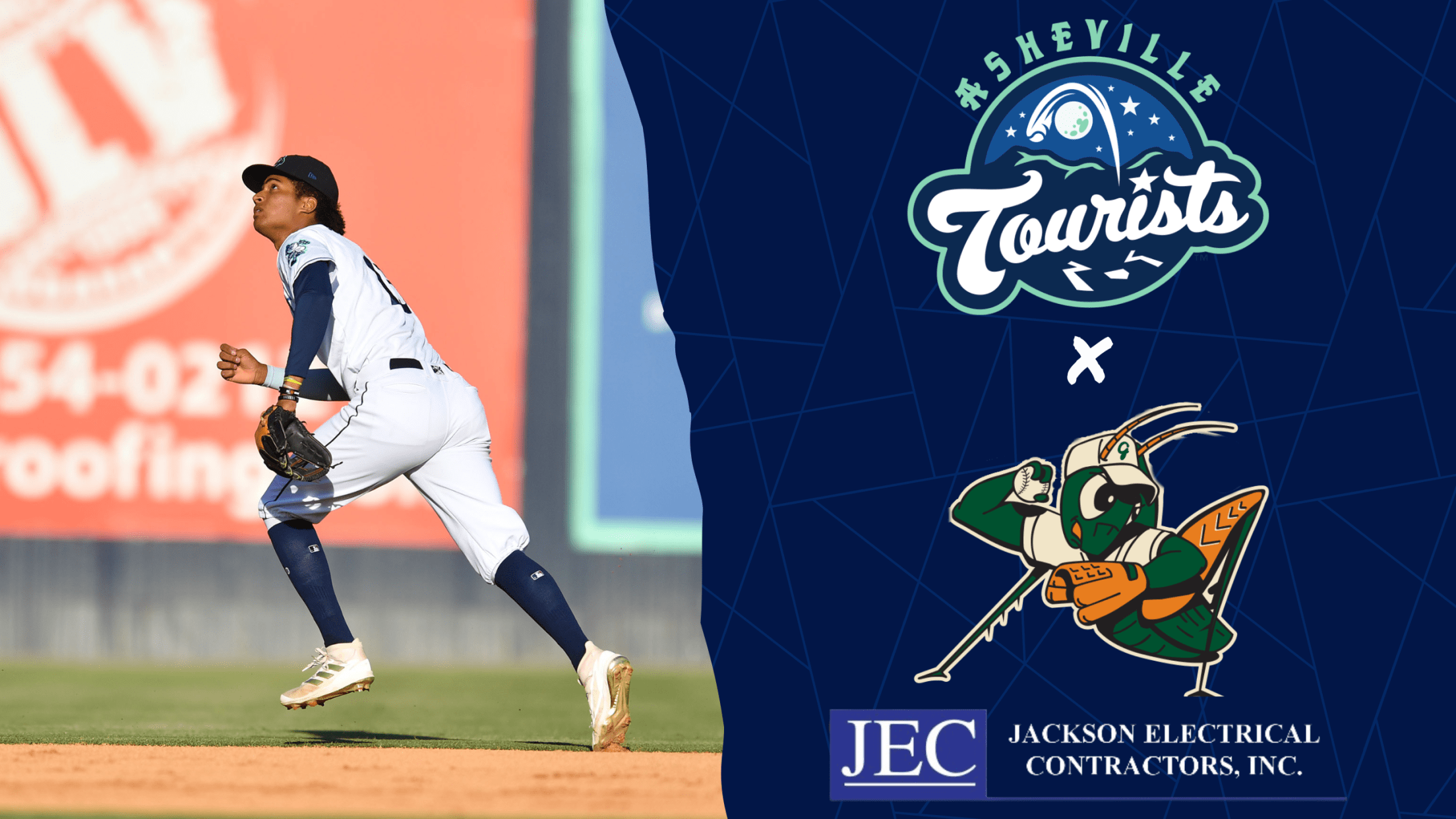 GREENSBORO- The Asheville Tourists will carry momentum into the second half of the season thanks to a 3-1 victory in the final game of the 2022 season's first half. Cesar Gomez and Rhett Kouba combined to pitch all nine innings in the victory.