Palm Beach loss snaps seven game streak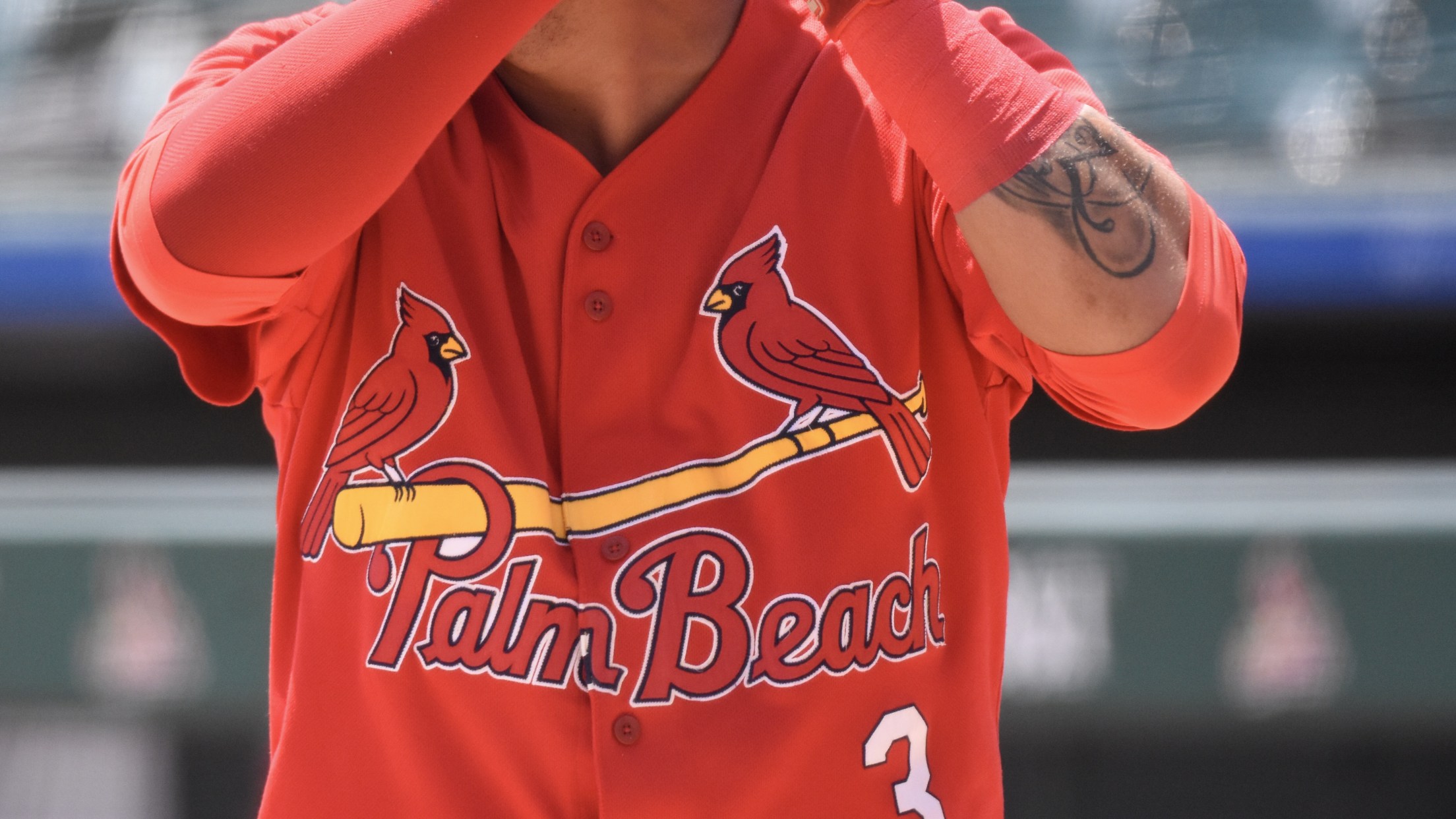 Palm Beach showed some signs of life throughout Saturday's game however were unable to complete the comeback, eventually falling to Bradenton 6-4.Cardinals' pitcher Angel Rondon was scheduled to start the game but was promoted to Double-A Springfield before the series. Reliever Zach Prendergast filled in that vacant rotation spot as
Palm Beach showed some signs of life throughout Saturday's game however were unable to complete the comeback, eventually falling to Bradenton 6-4.
Cardinals' pitcher Angel Rondon was scheduled to start the game but was promoted to Double-A Springfield before the series. Reliever Zach Prendergast filled in that vacant rotation spot as a spot start. While manager Dann Bilardello would have hoped to get a longer outing from the 24-year-old, Prendergast lasted just 1/3 of an inning after walking four and allowing three earned runs.
Patrick Dayton came in and threw 3 1/2 scoreless innings and was followed by Mitchell Osnowitz who threw 1 1/3 scoreless innings of his own.
Facing a 3-0 deficit heading into the third inning, Palm Beach scored a single run in the third on a Zach Kirtley RBI double and another lone run in the fourth on a Nick Dunn double, cutting the Bradenton lead to just one.
The visiting Marauders rallied for three more runs in the sixth to make it a 6-2 game.
Once again, Palm Beach would not go down with a fight and with two runs already home in the eighth, had the tying run at the plate but were unable to capitalize.
Zach Kirtley and Michael Perri both had multi-hit games.
The teams will play a rubber match on Sunday at 1 PM from Roger Dean Chevrolet Stadium.