Palm Beach rolls to victory over Dunedin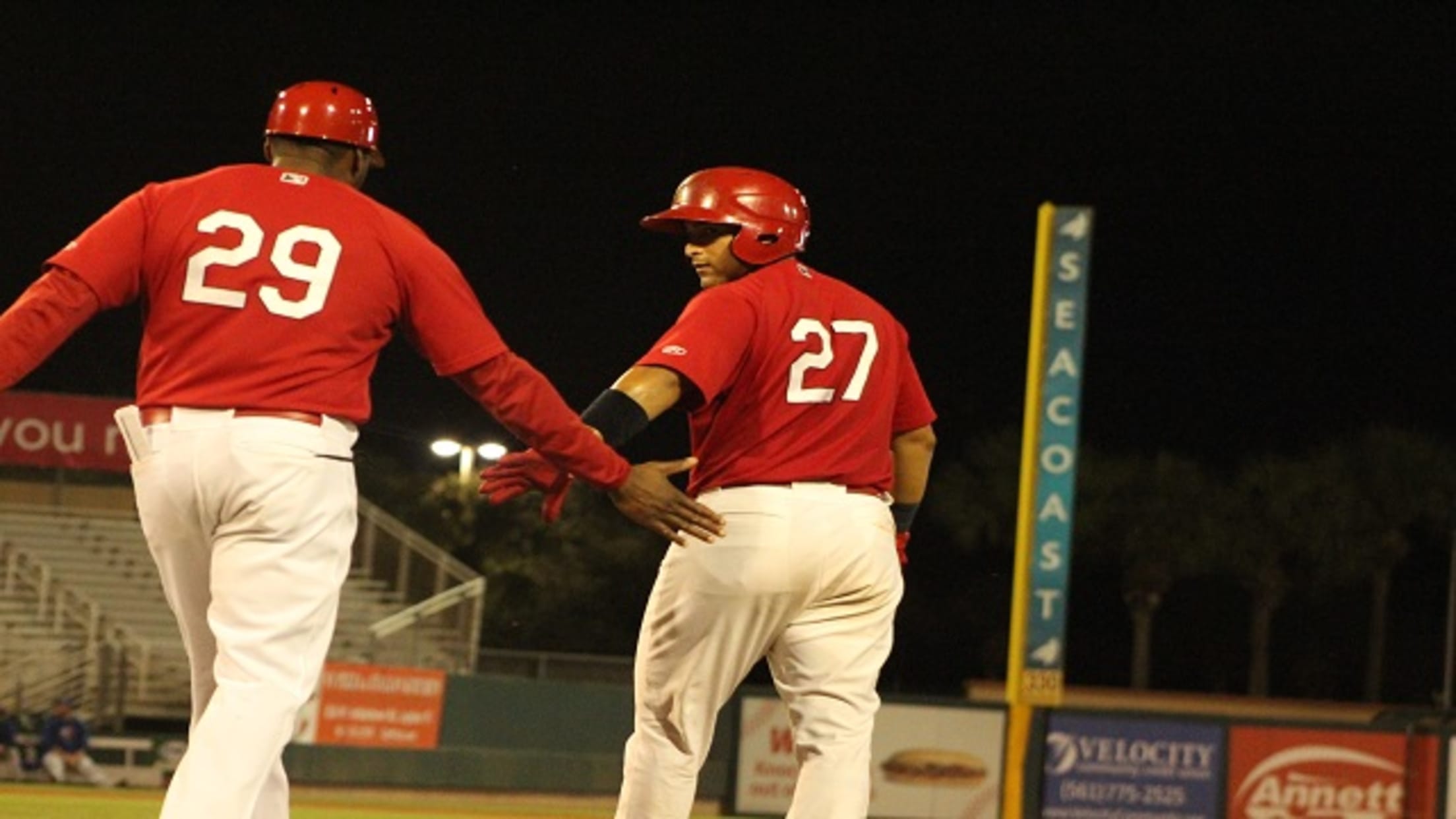 It was a total team effort with everyone in the starting lineup recording a hit and the pitching staff only allowing one run in a 9-1 Palm Beach victory over Dunedin. The Palm Beach offense got going from the start as Kramer Robertson hit a leadoff home run, his first
It was a total team effort with everyone in the starting lineup recording a hit and the pitching staff only allowing one run in a 9-1 Palm Beach victory over Dunedin.
The Palm Beach offense got going from the start as Kramer Robertson hit a leadoff home run, his first of the season. He finished with four hits and three runs on the day and is now second in the Florida State League with a .467 batting average.
In the bottom of the fourth inning, J.B. Woodman and Andy Young hit back-to-back homers extending the Palm Beach lead to 3-0.
That was more than enough for starting pitcher Ian Oxnevad who tossed five innings and only allowed one earned run while striking out five in his first start of the season.
The bullpen did not allow Dunedin to get any closer. Luke Gregerson (1 IP), Ian McKinney (2 IP), and Yeison Medina (1 IP) combined for four shutout innings and struck out seven.
Palm Beach added two more runs in the fifth, three more in the sixth, and its ninth and final run in the bottom of the seventh.
Aside from all nine players recording a hit, seven different players recorded an RBI and six different scored a run. Palm Beach has scored 32 runs in its first five games which is five more than any other team in the Florida State League.
The Cardinals also lead the league in hits, home runs, RBI, total bases and batting average through the first five games of the season.
The teams will meet again tomorrow for game two of the four game series. First pitch is set for 6:30.
Tickets can be purchased at rogerdeanchevroletstadium.com/tickets.