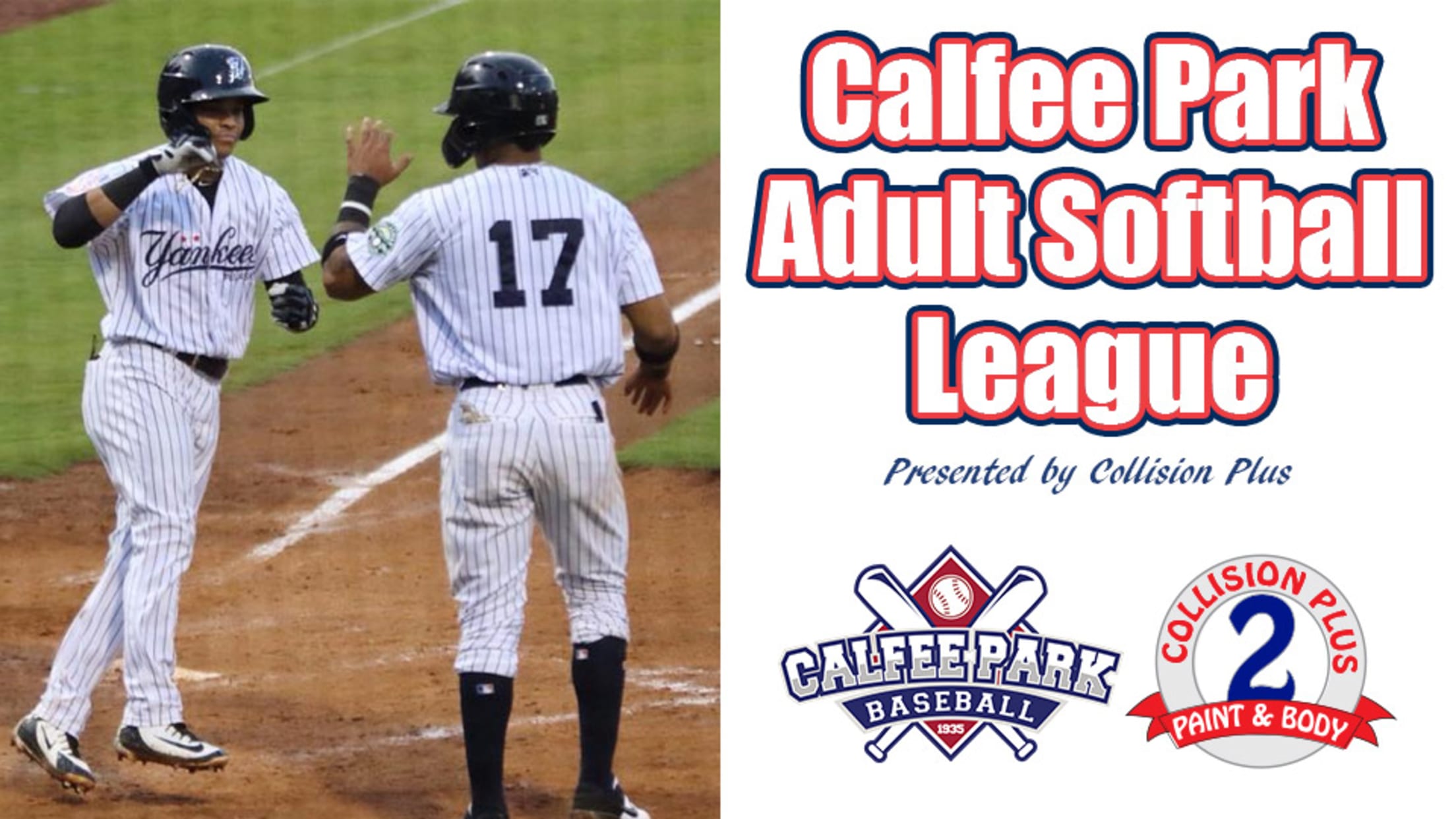 Calfee Park will be hosting an adult softball league presented by Collision Plus this summer, with the six-team league beginning on July 20. Games will take place each Monday (excluding August 3), with the season concluding with a championship tournament on August 31.
Schedule
All teams are guaranteed to play at least five (5) games, with the top four teams advancing to the championship tournament to be held on August 31, 2020.
Games played at 5:30p, 6:45p, and 8p each Monday
Regular season: July 20, July 27, August 10, August 17, and August 24
Championship tournament: August 31
Registration
Registration is now open. The league will be filled on a first-come, first-served basis. The first six teams to pay the $650 registration fee will be granted admission into the league. To register, click here. Teams must have a minimum of 10 players (14 maximum) and have both male and female players on the field at all times.
Rules
Games will be 7 innings and have a hour-one time limit, ending upon completion of the inning.
Games will be played on 90ft base paths.
No metal spikes allowed.
All players must sign a waiver in order to play.
All players must review the Calfee Park COVID-19 Readiness Plan and comply with all COVID-19-related regulations.
Attendance
There will be no admission charge for fans wishing to eat at Calf-E's Kitchen (open at 50% capacity) and watch the softball games. Food and beer will be sold. Guests are required to comply with all COVID-19-related regulations including social distancing as in effect on the date on which each game is played. As regulations change throughout the summer, Calfee Park operating policies will be adjusted.