Appalachian League announces Humanitarian of the Year nominees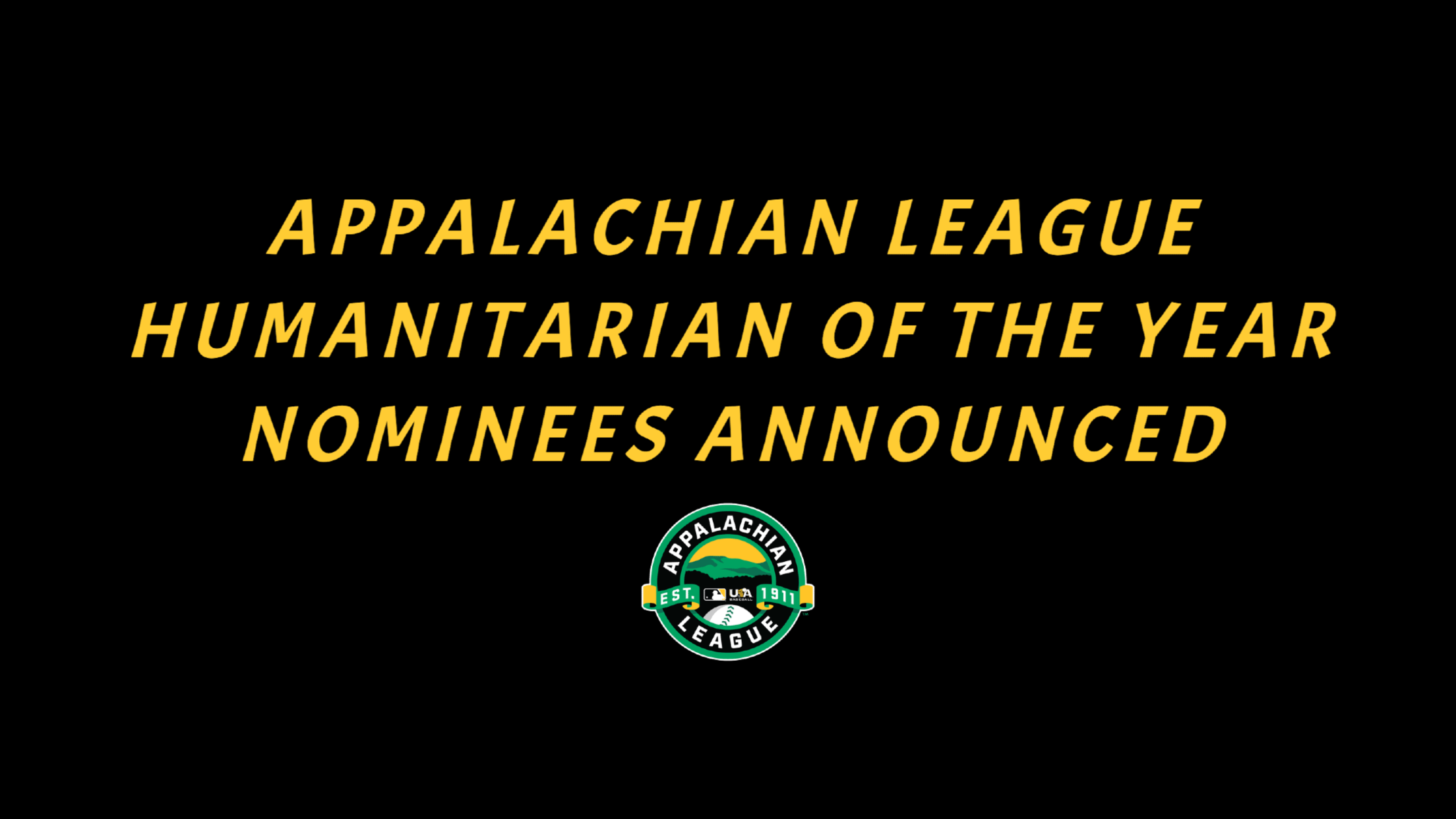 CHAPEL HILL, N.C. — The Appalachian League announced the 10 nominees for its 2022 Humanitarian of the Year award. The Humanitarian of the Year award is given to the Appalachian League player that has been judged to have made the most notable contributions in his community during the season through
2022 All-Appalachian League Team announced
Bluefield's Jackson Feltner and Burlington's Mason Ruh highlight All-Appy League Team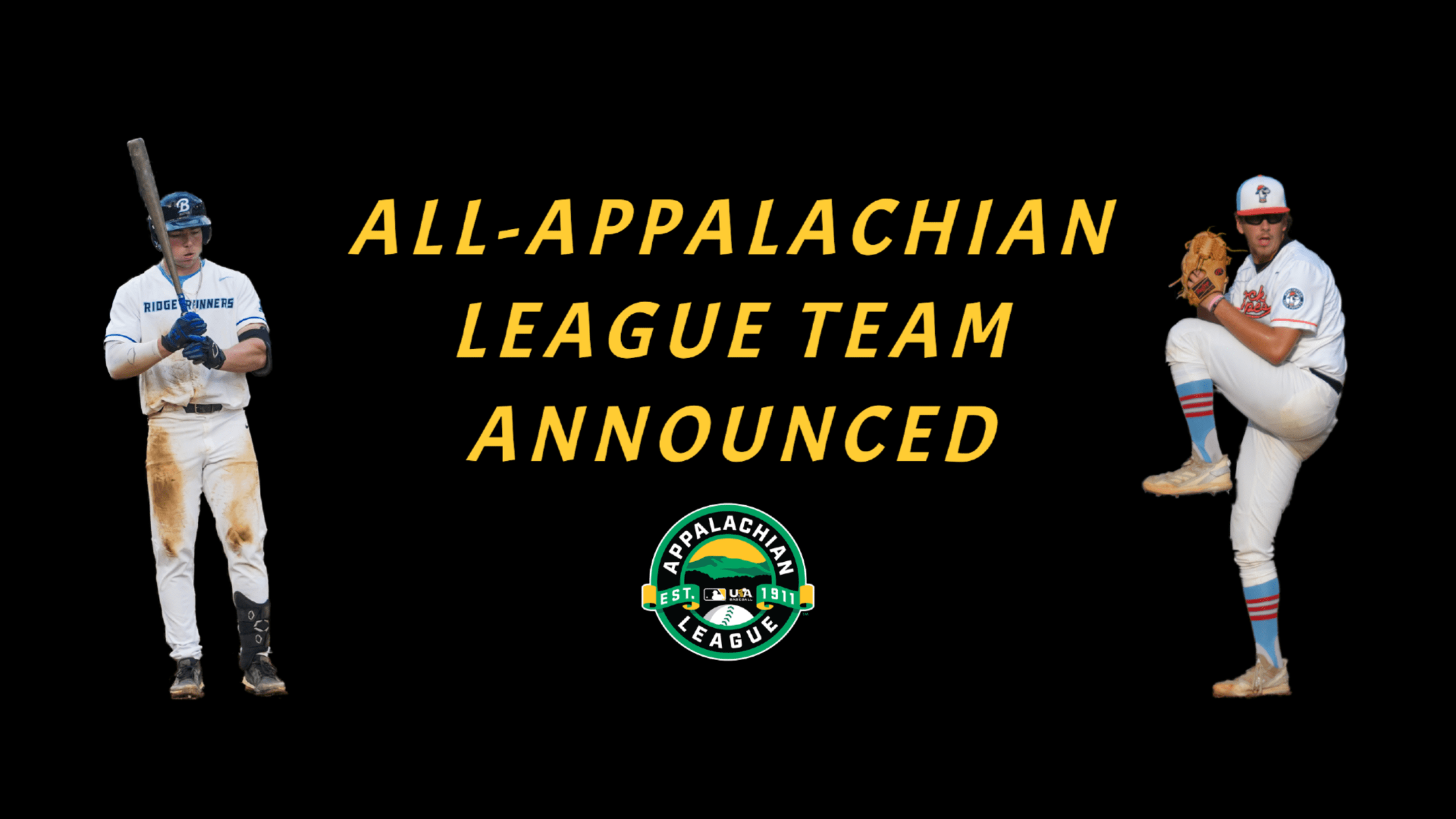 CHAPEL HILL, N.C. — The Appalachian League announced the 2022 All-Appalachian League Team. The honorees were nominated and voted on by the league's managers. The All-Appalachian League Team is highlighted by Bluefield's Jackson Feltner, who was named Player of the Year, and Burlington's Mason Ruh, who earned Pitcher of the
River Turtles finish home slate, sweep Otterbots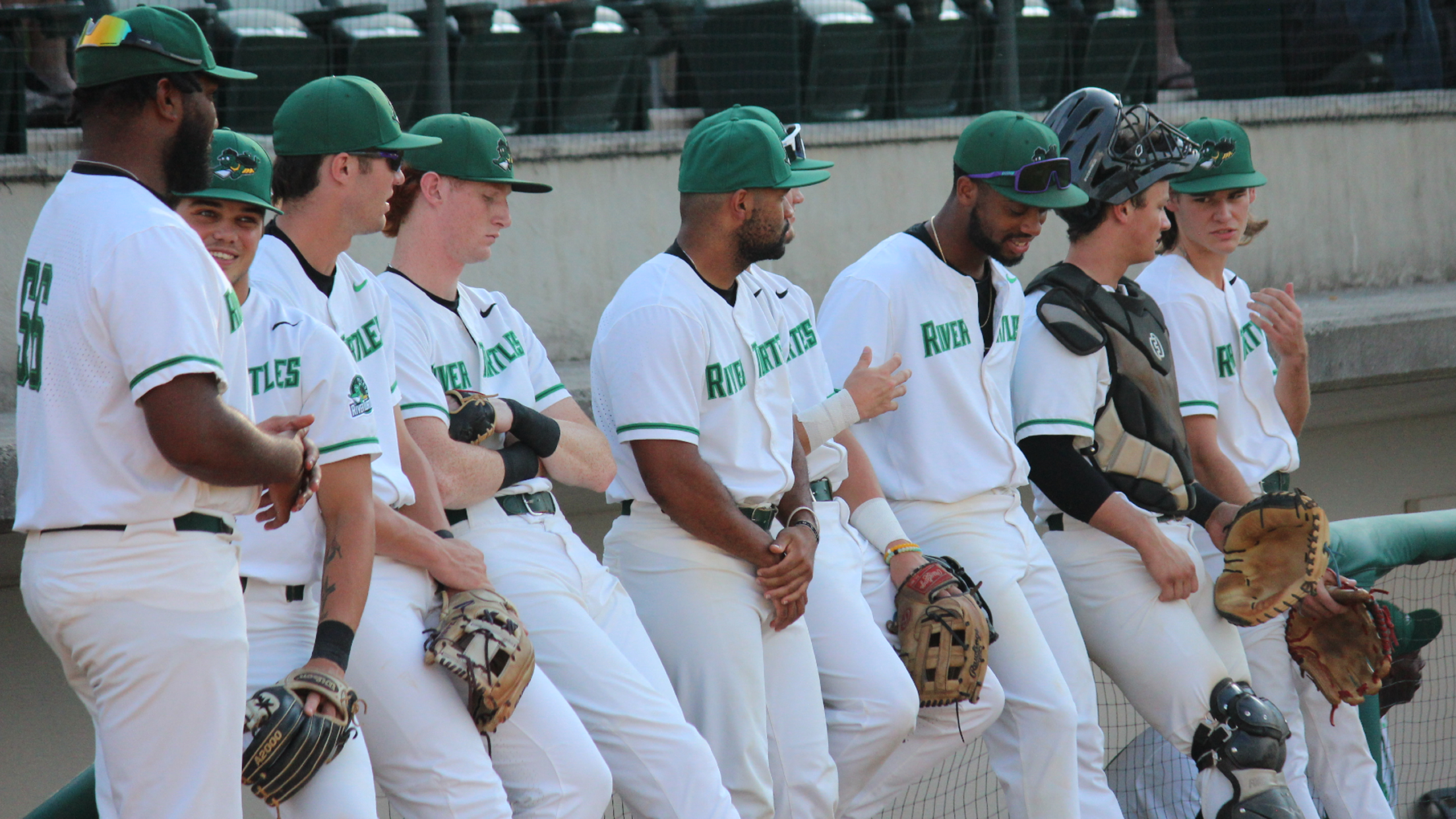 On Thursday night, in their home finale, the Pulaski River Turtles swept the Danville Otterbots with an 8-7 win. Despite Danville's late surge, Pulaski's hot start propelled it to a win in its final home game of the 2022 season. Appy League home run leader Christian Smith hitting a homer
Power and pitching leads Pulaski over Danville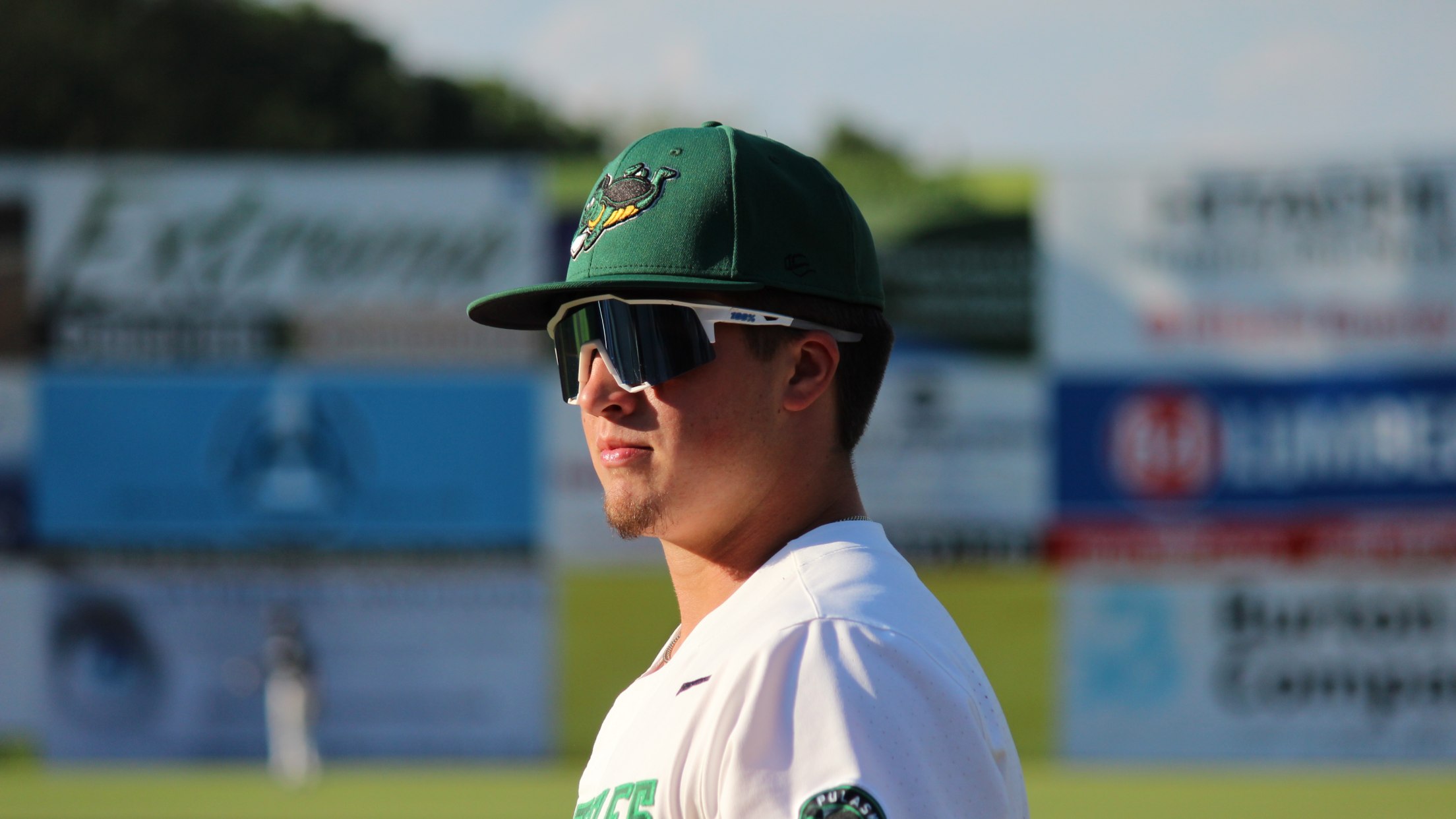 Dominant pitching and a grand slam from Christian Smith hurled Pulaski to an 8-2 win over the Danville Otterbots on Wednesday. Danville got on the board early after a ground out from designated hitter Corbin Lanowitz brought in a run to put them up 1-0 after the first frame. Pulaski
River Turtles see fortunes reversed in Game 2 loss to Ridge Runners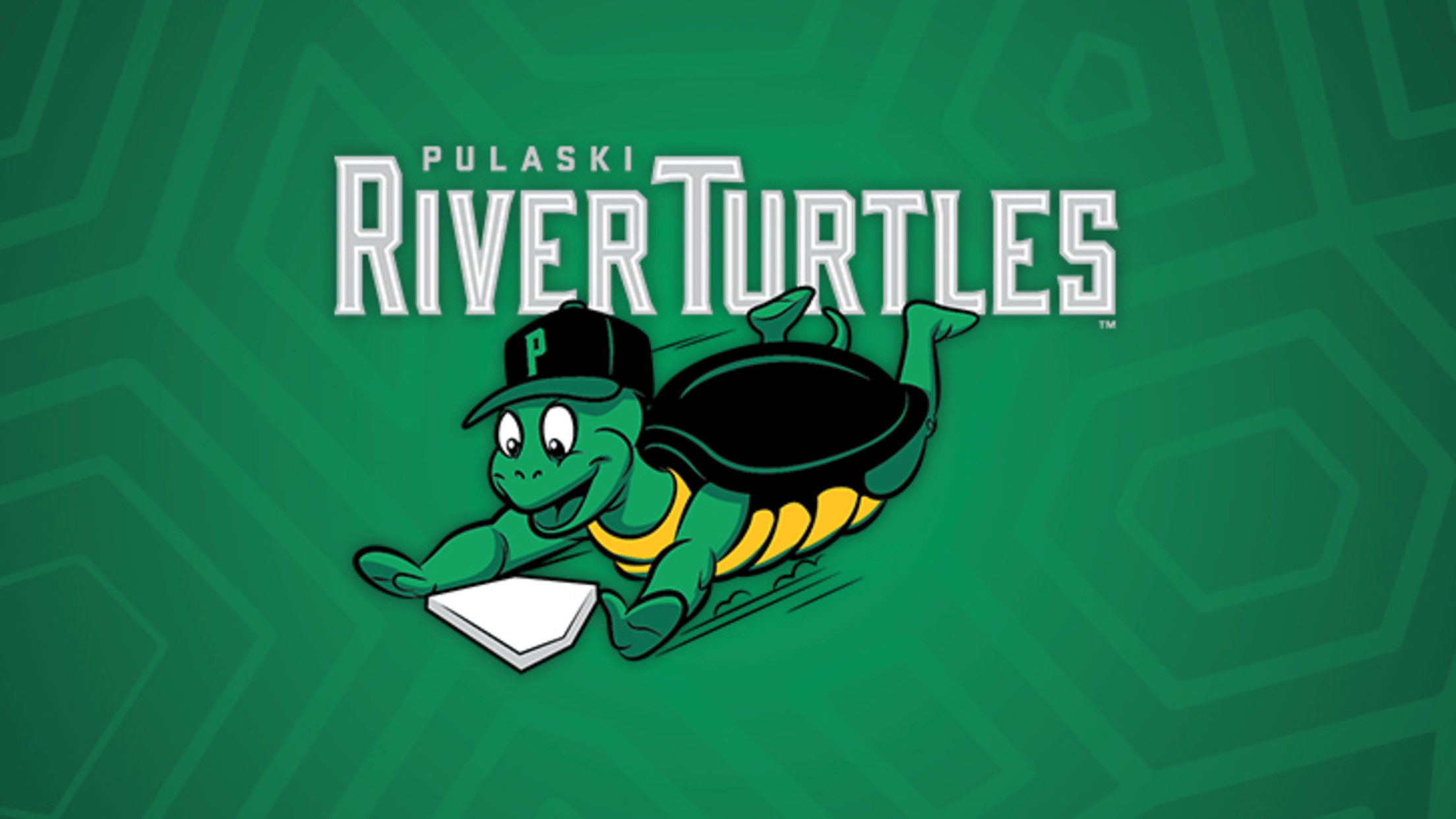 The Pulaski River Turtles fell to the Bluefield Ridge Runners, 16-5, in Game 2 of Monday's doubleheader. Spectators saw a completely different game played in the second half of the doubleheader, as Bluefield was on the offense this time around. Just like Game 1, Bluefield struck early. An RBI infield
Pulaski ride big inning to Game 1 win in doubleheader Monday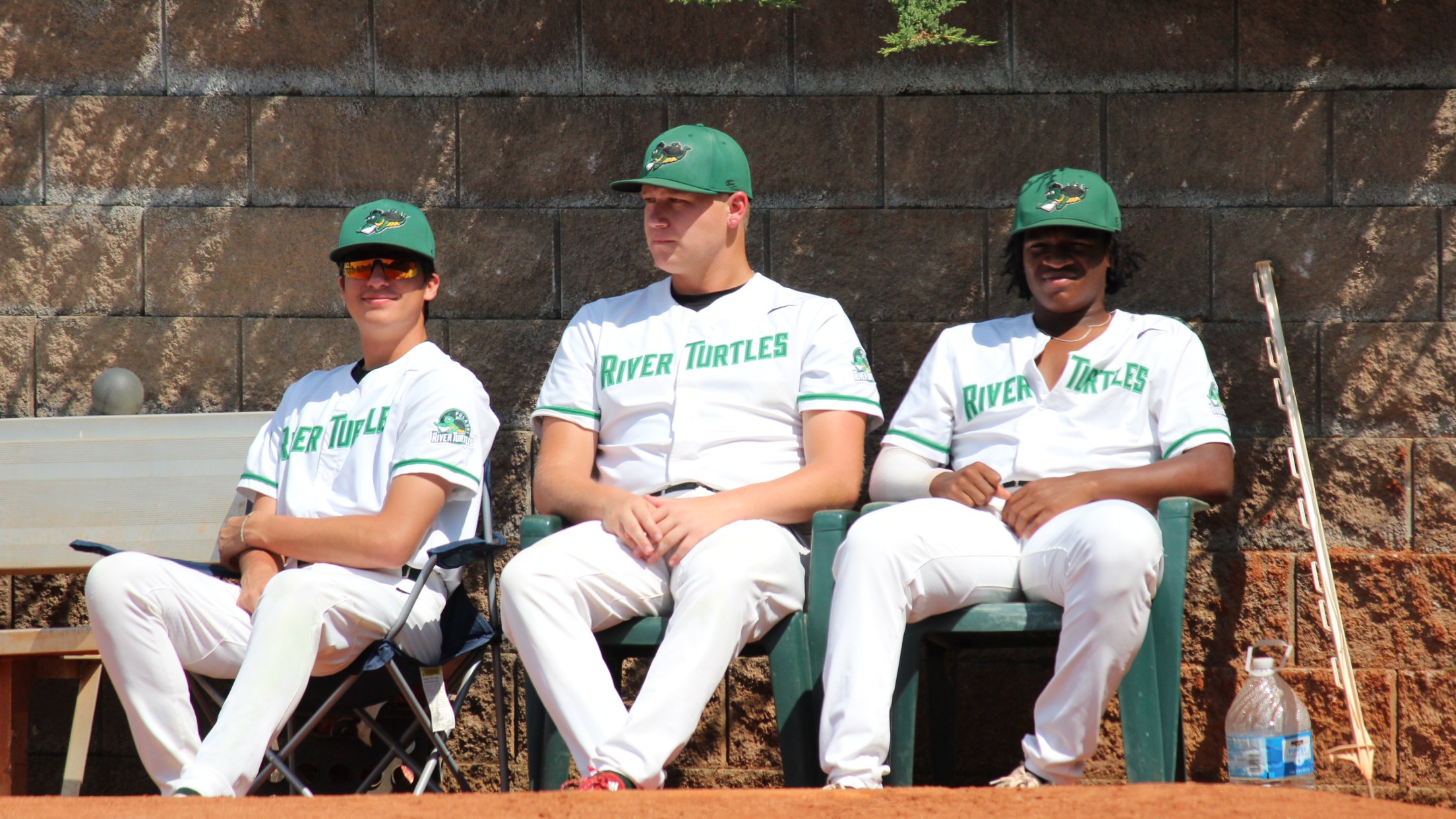 Pulaski's offense shined Monday, as the River Turtles took down the Bluefield Ridge Runners, 13-4, in Game 1 of a doubleheader. Just like the last doubleheader at home, Pulaski had a dominant inning to take Game 1. Bluefield started the game off with a bang, where a three-run no-doubter from
Johnson Jr. hits walk-off single, East tops West at 2022 Appy League All-Star Game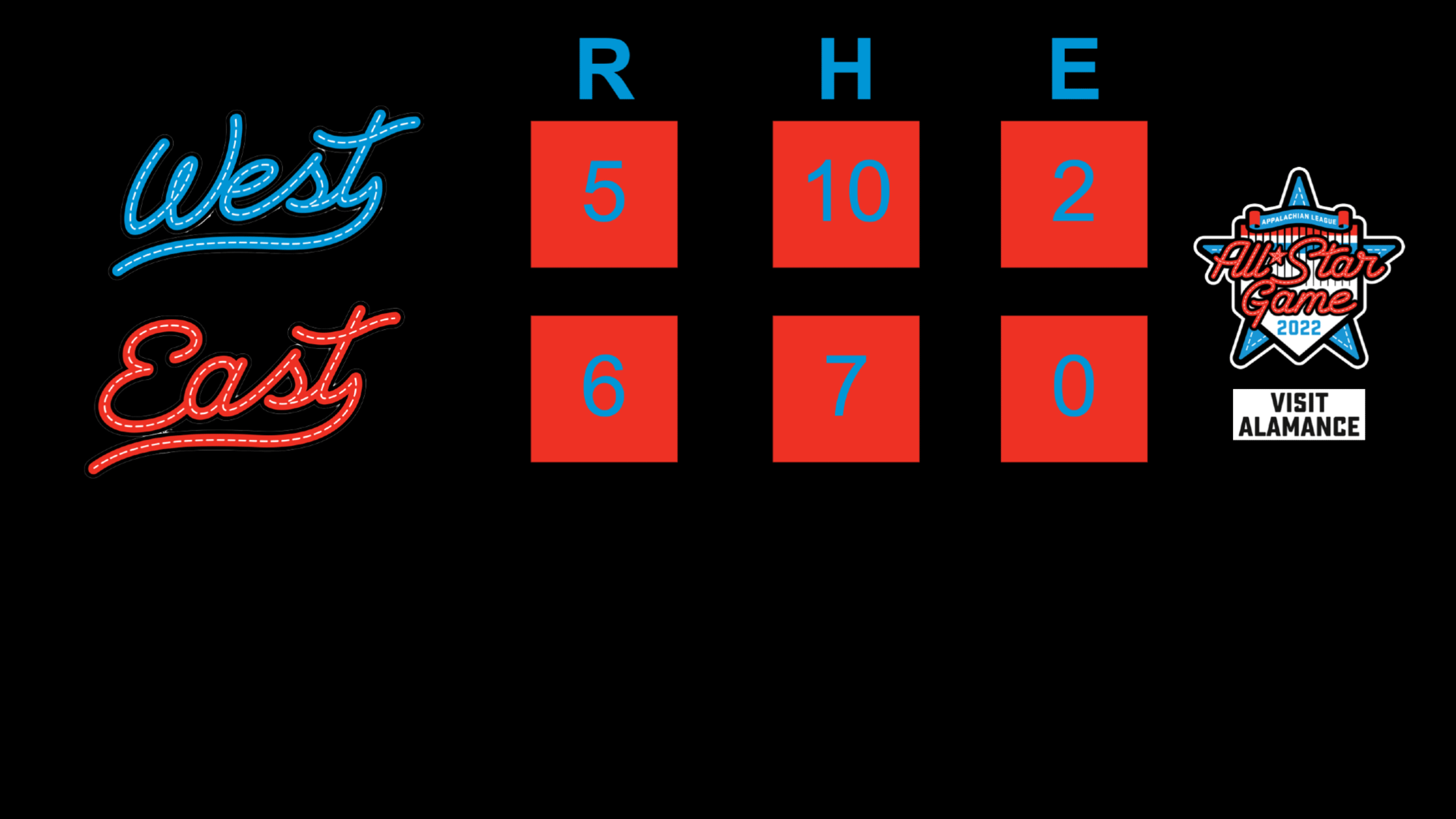 BURLINGTON, N.C. -- The East defeated the West, 6-5, at the 2022 Appalachian League All-Star Game presented by Visit Alamance on Tuesday night at Burlington Athletic Stadium. After Greeneville's Brock Daniels (Missouri) hit a game-tying two-run single with two outs in the top of the ninth, Danville's RJ Johnson Jr
Fondtain, Herrmann receive Appalachian League weekly honors
TJ Fondtain and Andrew Herrmann were named Appy League Player and Pitcher of the Week, respectively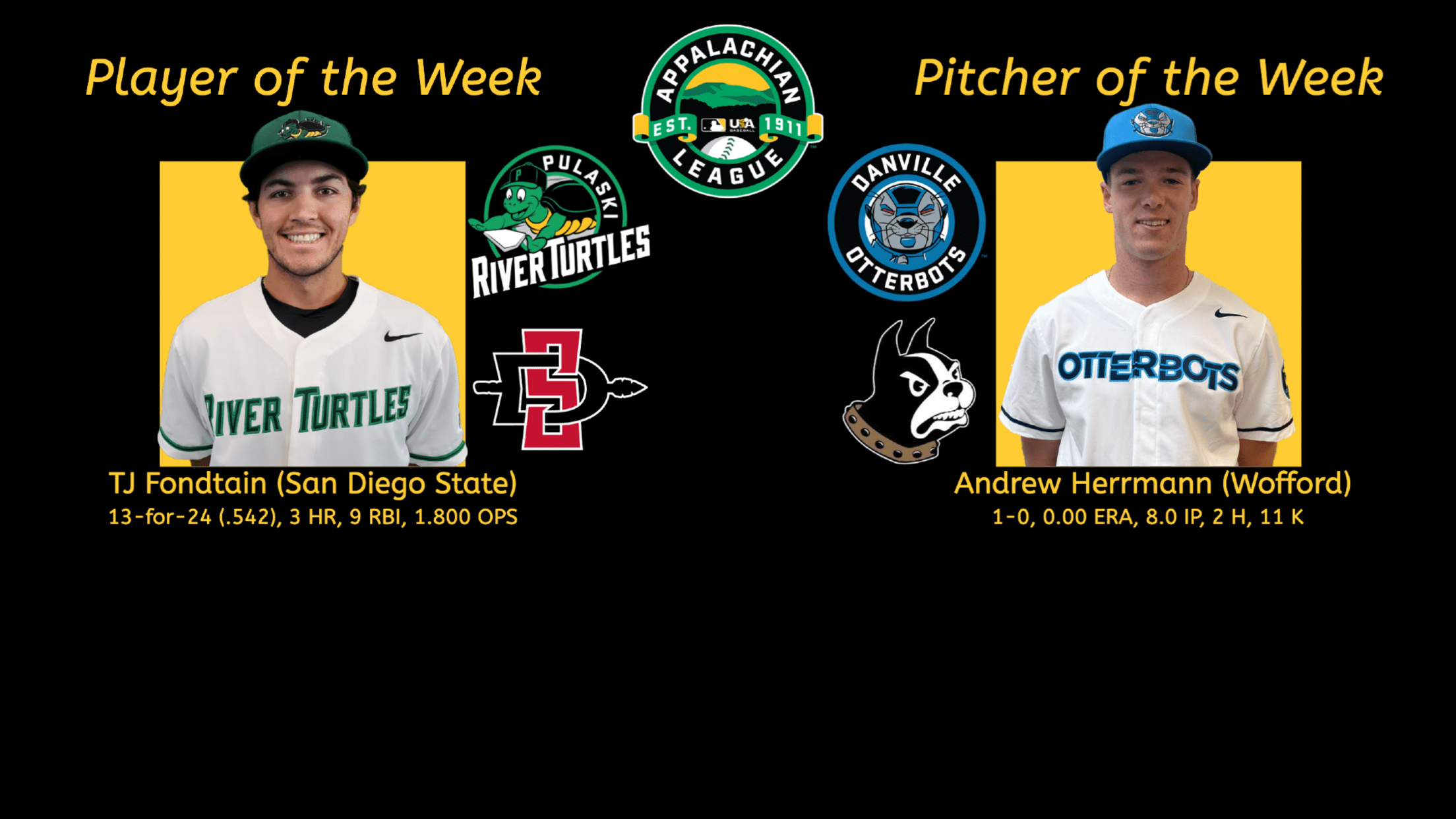 CHAPEL HILL, N.C. -- The Appalachian League announced that Pulaski's TJ Fondtain (San Diego State) and Danville's Andrew Herrmann (Wofford) were named the Player and Pitcher of the Week of July 18-24, respectively. Fondtain hit .542 (13-for-24) with three home runs and nine RBI in six games played for the
River Turtles split doubleheader with Kingsport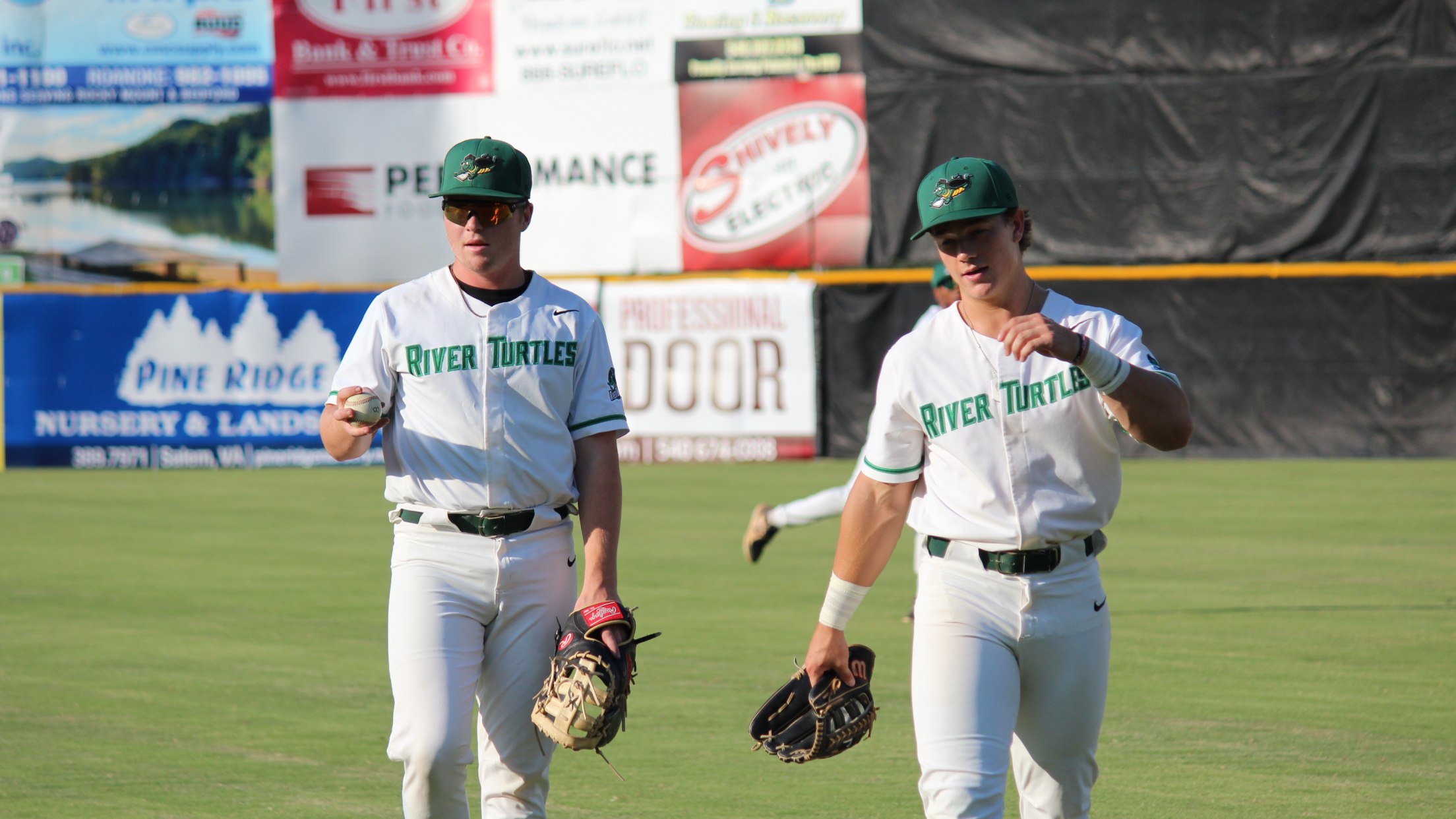 Game 1 The Pulaski River Turtles took down the Kingsport Axmen 7-2 in Game 1 of a Sunday doubleheader. The game was on track to be a low-scoring affair until Pulaski exploded for six runs in the sixth. Kingsport got the board first, where an E-1 in the top of
River Turtles fall to Elizabethton in high-scoring affair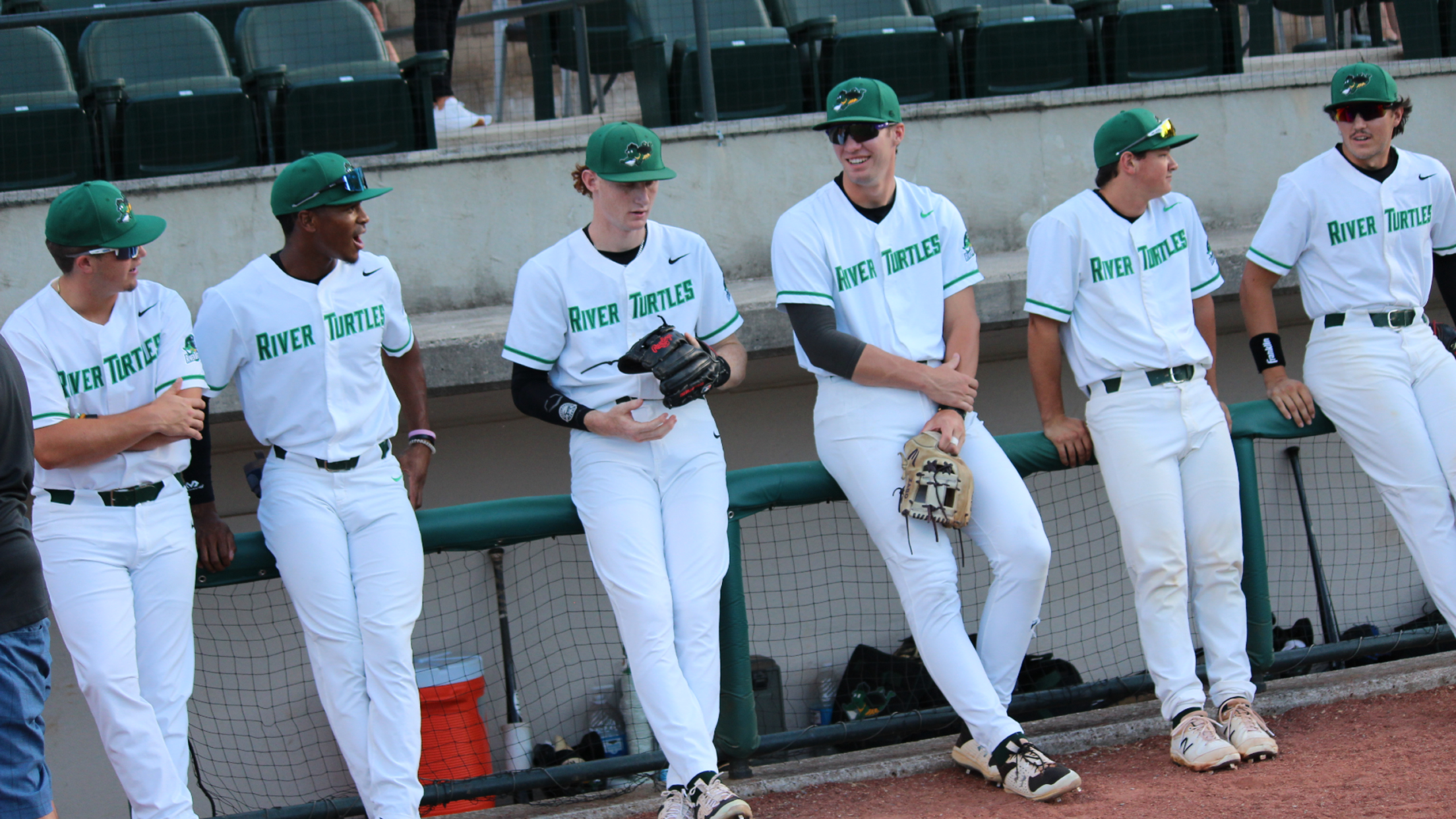 The Pulaski River Turtles fell to the Elizabethton River Riders, 22-16, on Friday night. The teams combined for 38 hits and 38 runs in an offensive shootout. Elizabethton got on the board quickly, scoring three runs in the top of the first. A wild pitch that brought in right fielder
River Turtles take down River Riders, 8-7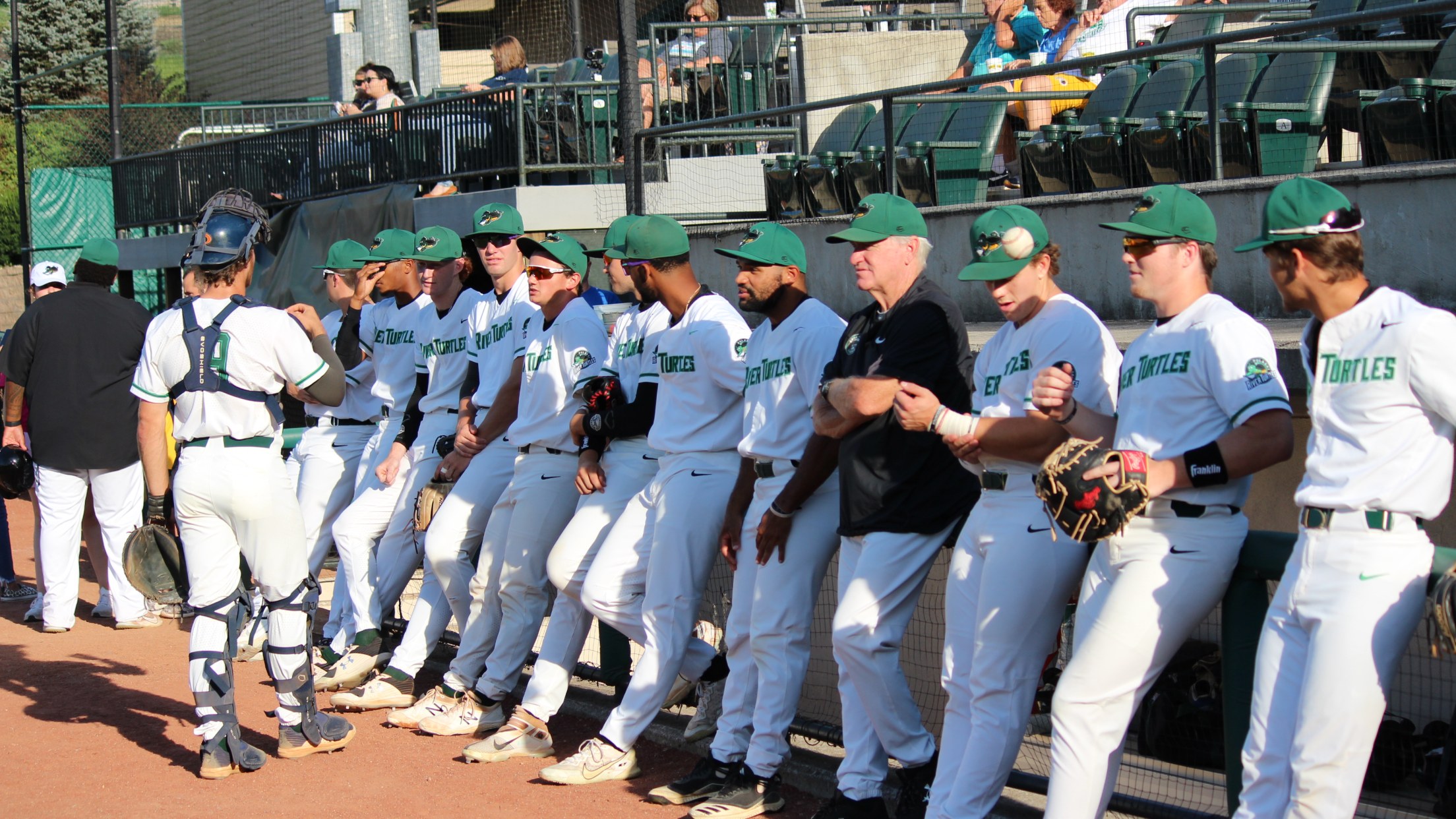 In a hard-fought battle, the Pulaski River Turtles take down the Elizabethton River Riders, 8-7, on Thursday. Pulaski got on the board as quickly as you can, as leadoff hitter Rodney Green Jr. homered the first pitch he saw over the right field wall. A groundout by third baseman Ryland
Roster announced for 2022 Appy League All-Star Game presented by Visit Alamance
The Visit Alamance All-Star Game is scheduled for 7 p.m. EDT on Tuesday, July 26, in Burlington, N.C.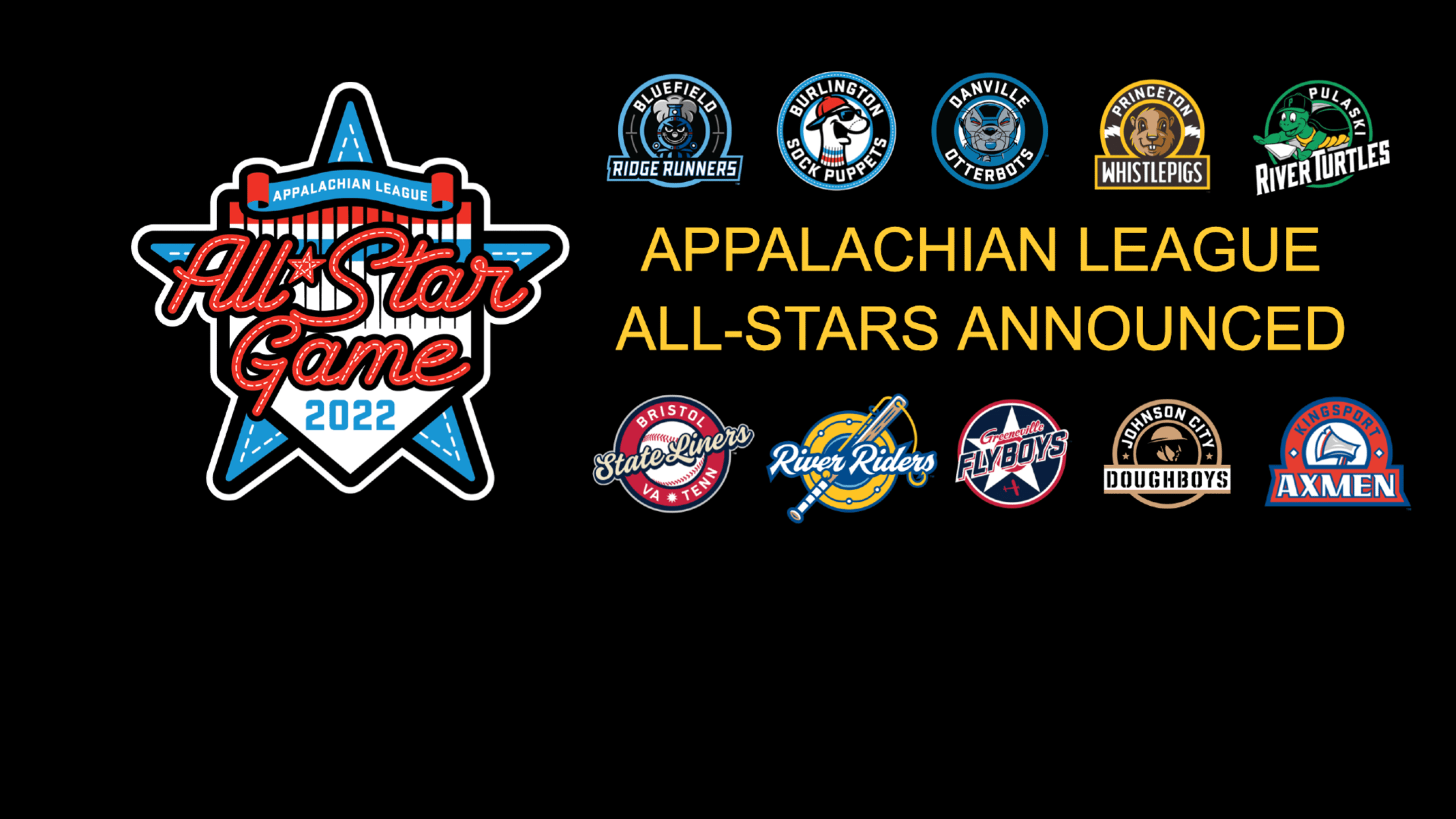 The Appalachian League announced the rosters for the second Appy League All-Star Game presented by Visit Alamance. The rosters will feature 44 of the league's top players from the East and West Divisions, as nominated and voted on by the league's managers. The Visit Alamance All-Star Game is scheduled to
River Turtles drop tough game to Bristol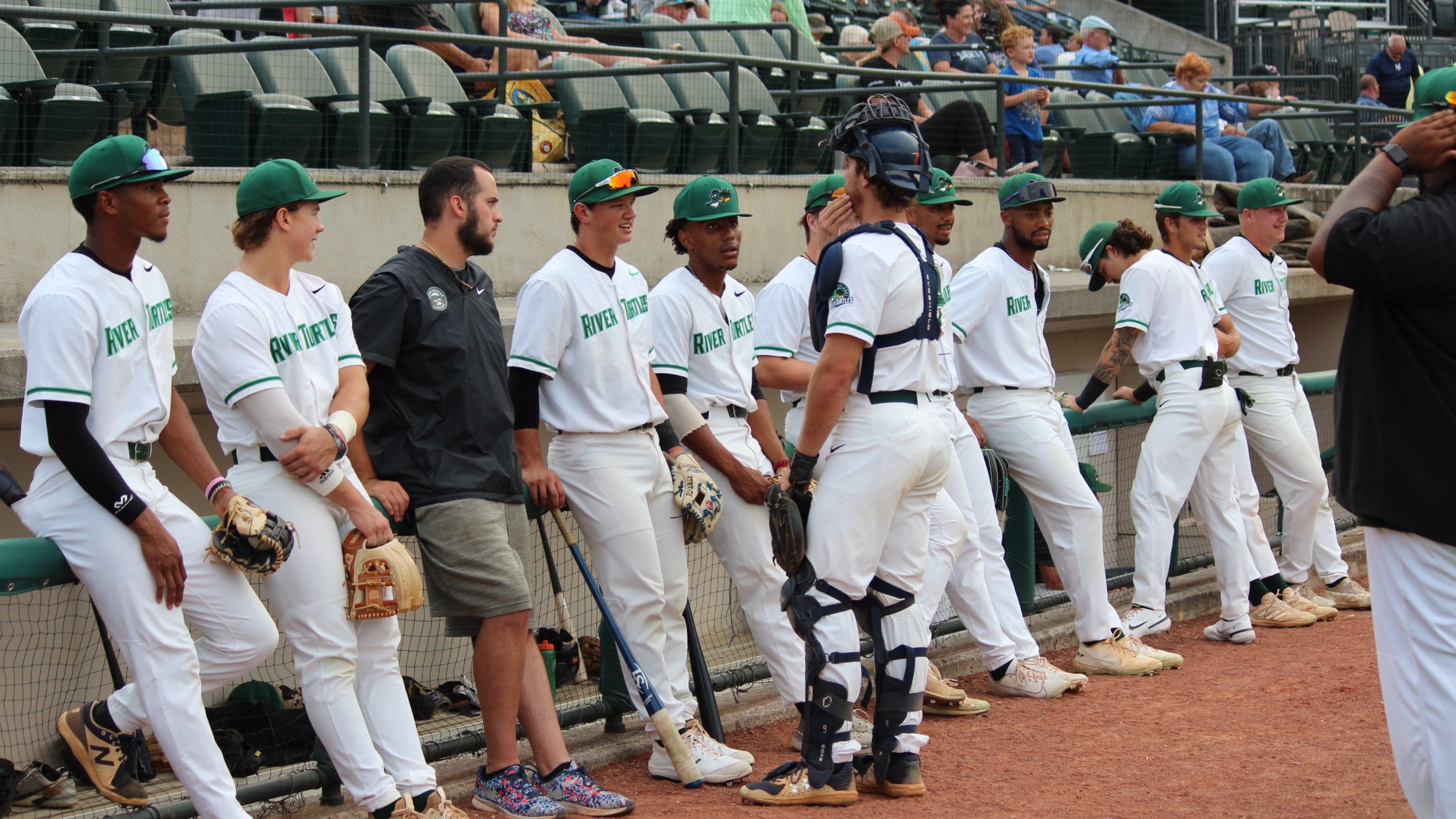 The Pulaski River Turtles fell to the Bristol State Liners late in a 9-6 loss Sunday night. Bristol attacked first, scoring four runs in the top of the second. A two-run single by second baseman Tahir Muelens put Bristol up 2-0. A two-run double by left fielder Blake Wood put
Late runs pull River Turtles to win over Bristol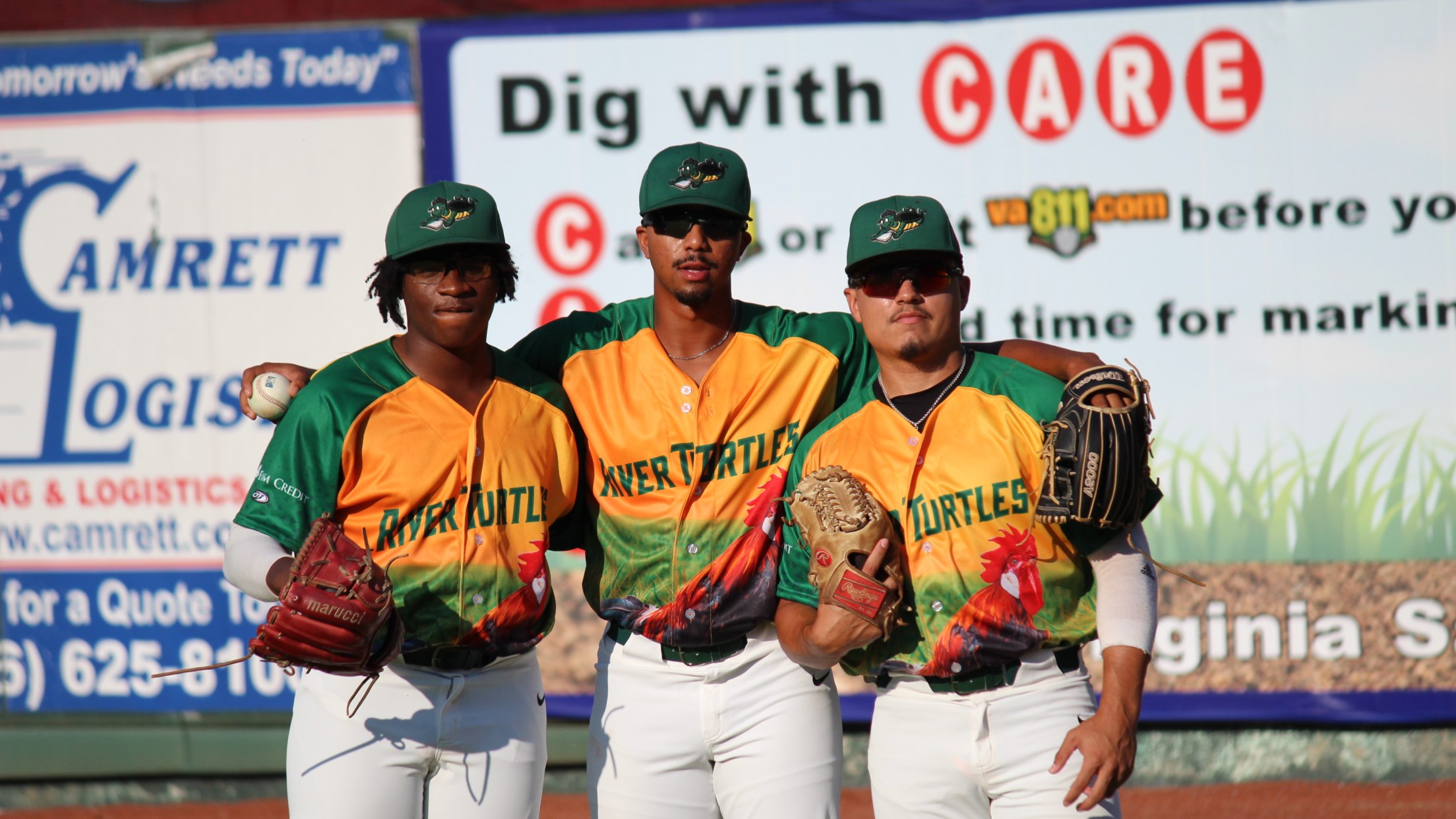 The Pulaski River Turtles took down the Bristol State Liners, 12-6, on Saturday night. A combination of hot bats and shut-down relief pitching helped propelled Pulaski to a dominating win on Agriculture Night. Pulaski got on the board early when an RBI single from left fielder TJ Fondtain put the
Pitching dominates in River Turtles' win over Bristol
Dominant pitching led the Pulaski River Turtles to a 6-1 win over the Bristol State Liners on Friday night. Pulaski's pitching staff impressed, combining for just six hits, one run (none earned), one walk, and nine strikeouts. Bristol got on the board first, where an RBI single from center fielder
River Turtles fall to Bluefield in back-and-forth game
The Pulaski River Turtles fall to the Bluefield Ridge Runners in a back-and-forth battle, losing 12-9. Those expecting a high-scoring affair going into the game were not disappointed. Bluefield got on the board quickly. An RBI double from Jackson Feltner put the Ridge Runners up 1-0 after one. Pulaski tied
Zaborowski, Cumming earn Appalachian League weekly honors
Ryland Zaborowski and Dylan Cumming were named Appy League Player and Pitcher of the Week, respectively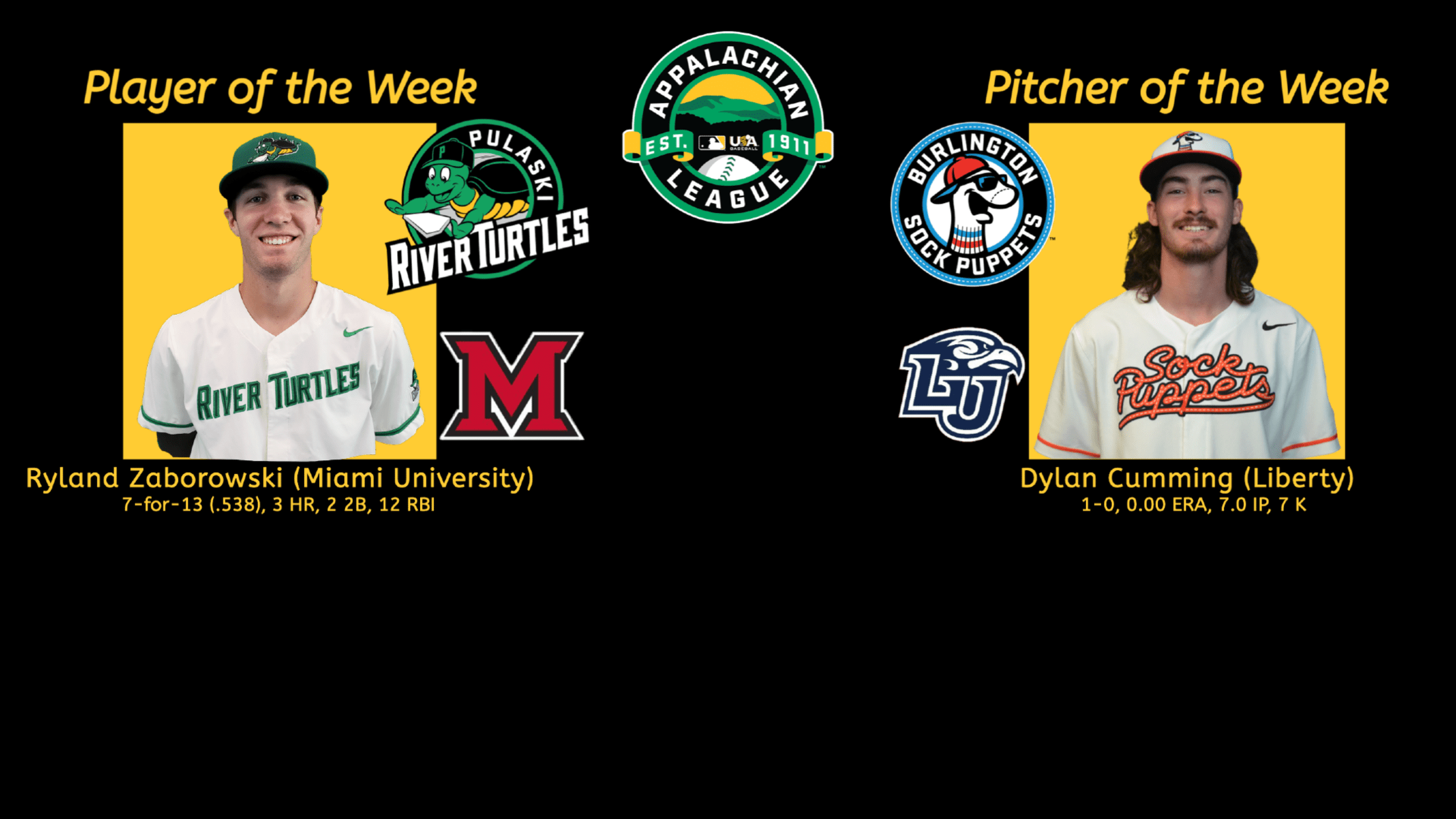 CHAPEL HILL, N.C. -- The Appalachian League announced that Pulaski's Ryland Zaborowski (Miami University) and Burlington's Dylan Cumming (Liberty) were named the Player and Pitcher of the Week of July 4-10, respectively. Zaborowski hit .538 (7-for-13) with three home runs and 12 RBI in four games played for the Pulaski
Zaborowski stars as River Turtles take down Sock Puppets in high-scoring affair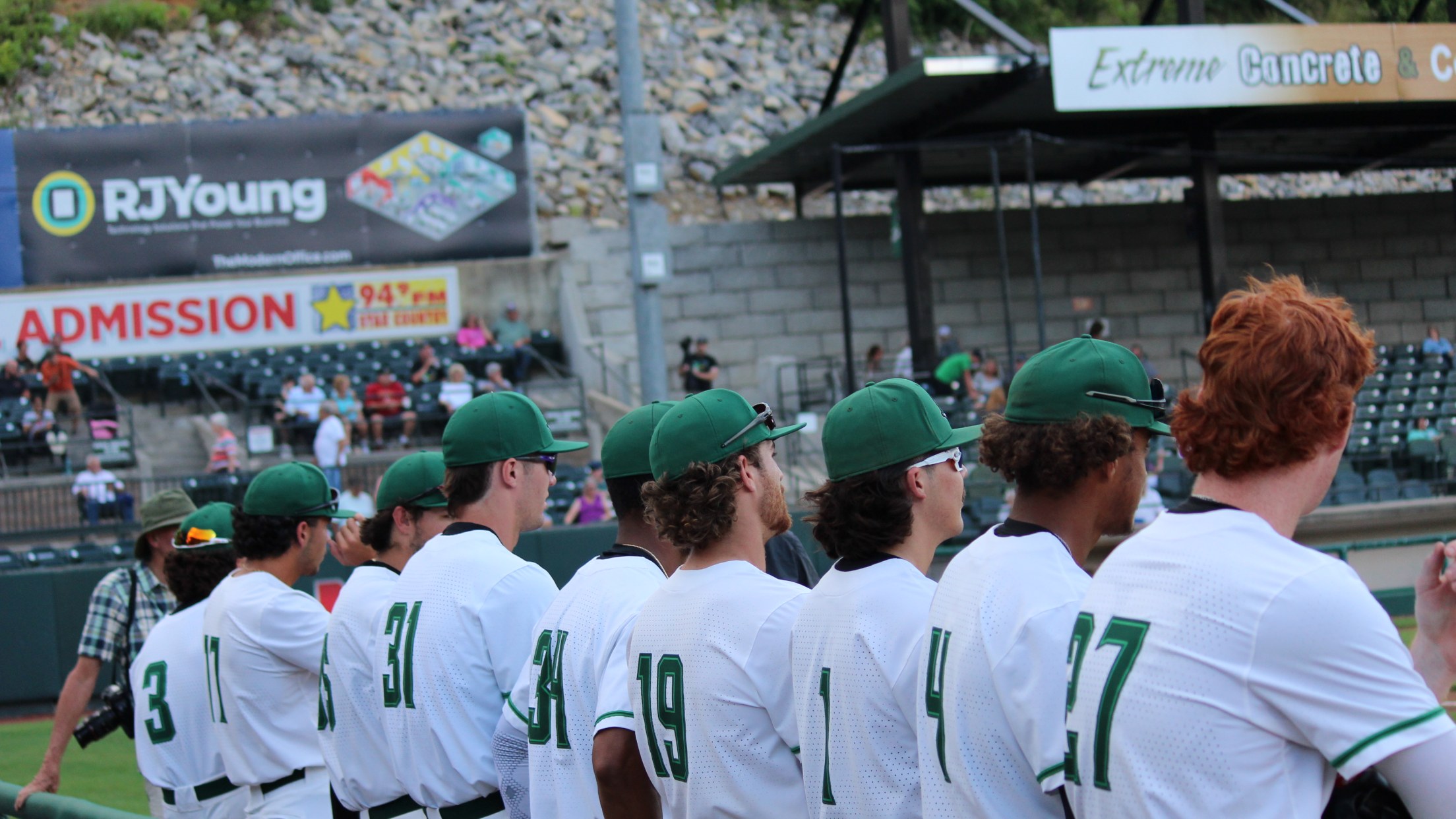 In an offensive shootout, the Pulaski River Turtles took down the Burlington Sock Puppets, 14-7, on Thursday night. Pulaski dominated early, but a strong answer from Burlington would put them within one run. Despite that, Pulaski would finish the game off by scoring six unanswered runs to secure the win.
Pulaski defeats Princeton on Military Appreciation Night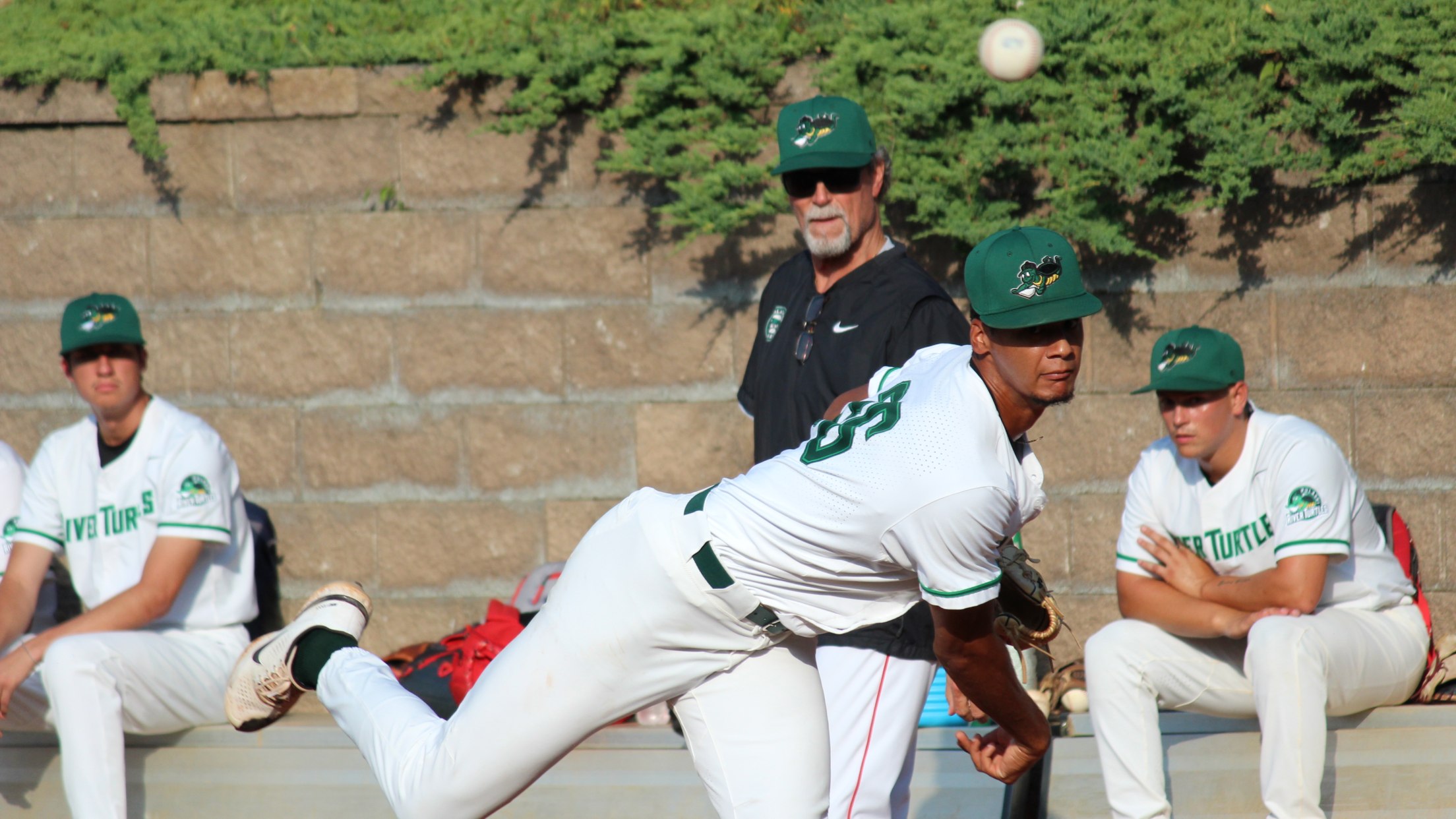 On Military Appreciation Night, the Pulaski River Turtles took down the Princeton WhistlePigs, 2-1. Despite leaving ten runners on base, dominant pitching from Pulaski gave them the win. Pulaski's staff allowed just one run off four hits. Another story of the game was returnees for Pulaski putting their stamp on
Pulaski's comeback falls short in loss to WhistlePigs
To start July 4th weekend, the Pulaski River Turtles fell to the Princeton WhistlePigs, 8-6. Princeton started fast, but a late-game resurgence from the River Turtles would make the game close. Despite the late-game heroics, Pulaski didn't have enough to pull away with the win. Princeton got off to a
Pulaski falls to Princeton in series finale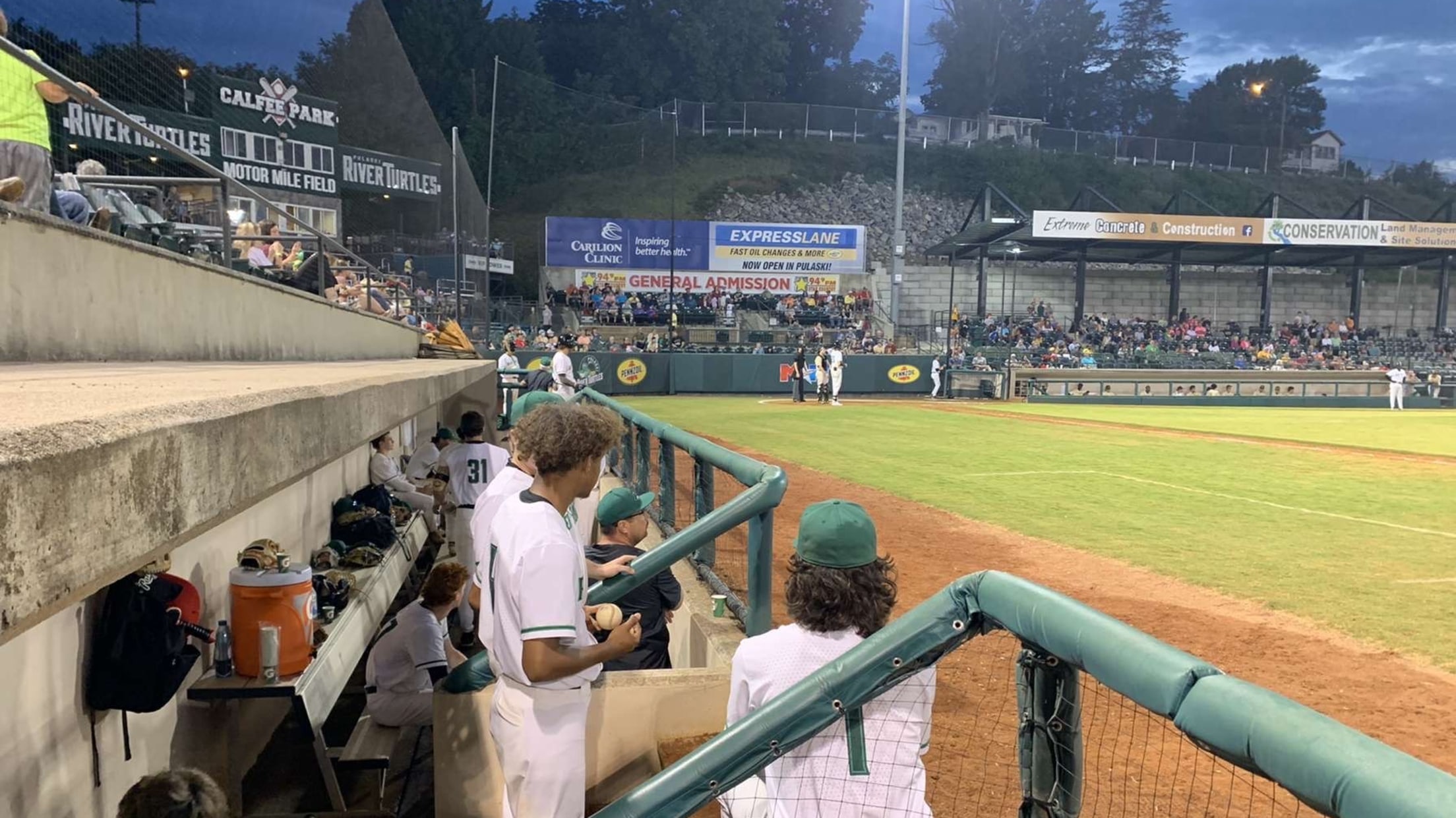 The Pulaski River Turtles fell to the Princeton WhistlePigs, 6-4, on Sunday in seven-innings. Pulaski falls back to under .500, sitting at a record of 11-12, while Princeton now stands at 10-13. Pulaski had many scoring opportunities throughout the game, but the ten runners they left on base would cost
Johnson's grand slam leads Pulaski over Princeton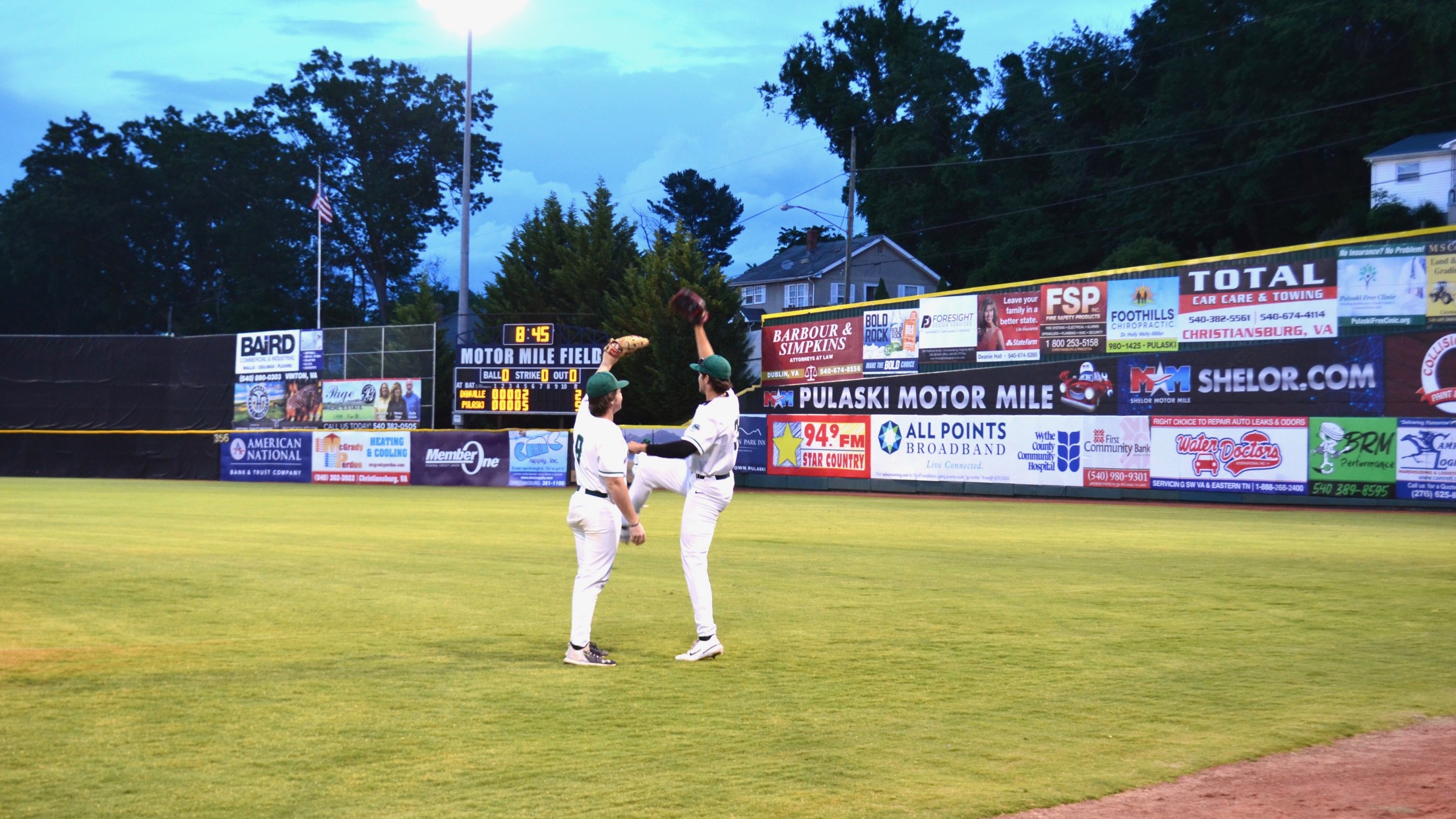 The Pulaski River Turtles remained undefeated against the Princeton WhistlePigs after a 6-4 win on Saturday night. The game looked to be a shootout early, but impressive relief pitching would be the game's story. Princeton jumped out to a three-run lead in the first, but a grand slam from third
River Turtles' comeback falls short against Greeneville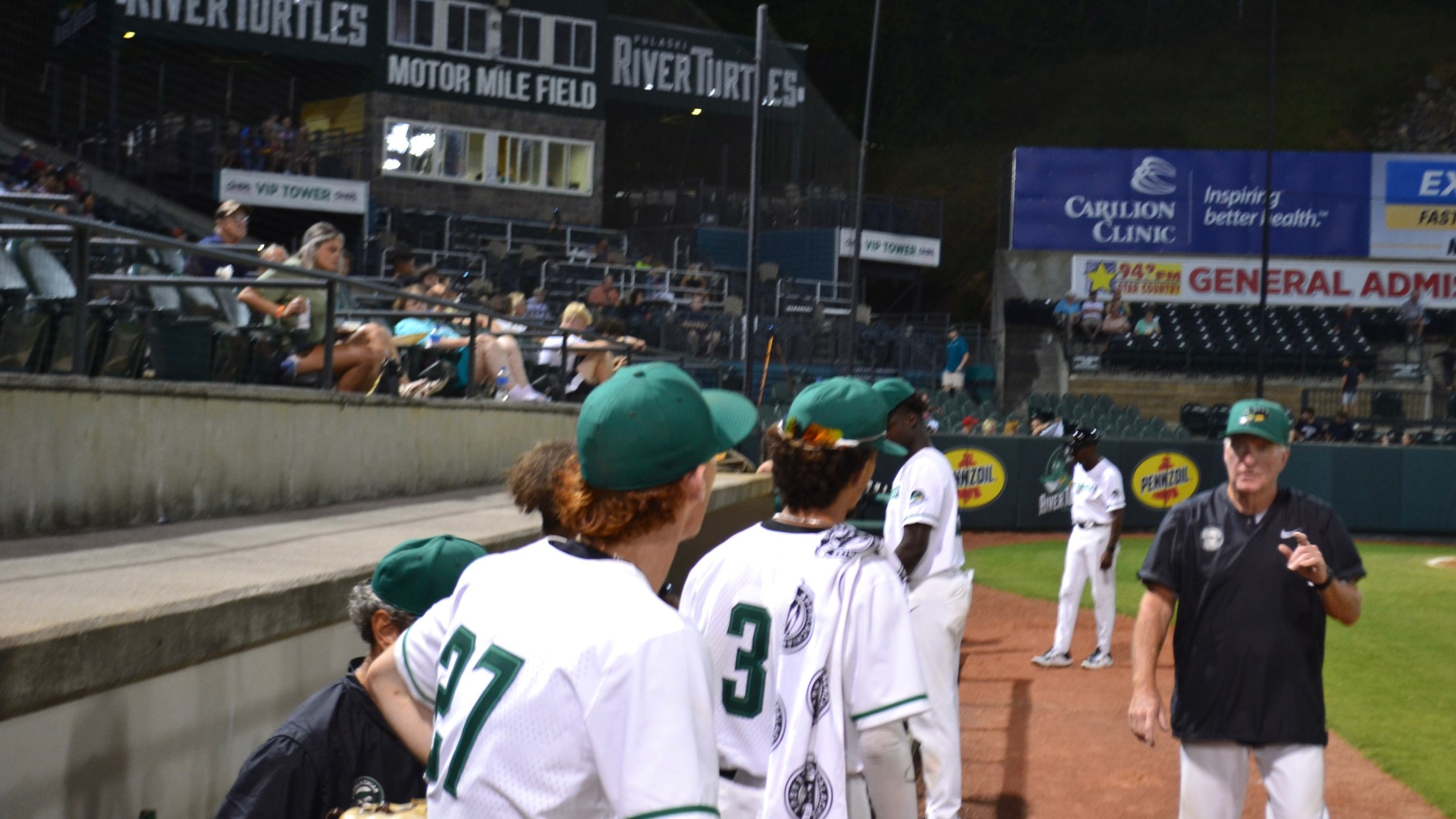 In a hard-fought battle, the Pulaski River Turtles fell to the Greeneville Flyboys, 8-7. Despite being down five, the River Turtles battled to tie it up heading into the ninth but came up just short. The Flyboys got on the board early, scoring a run in the top of the
River Turtles falls to the Flyboys, 9-4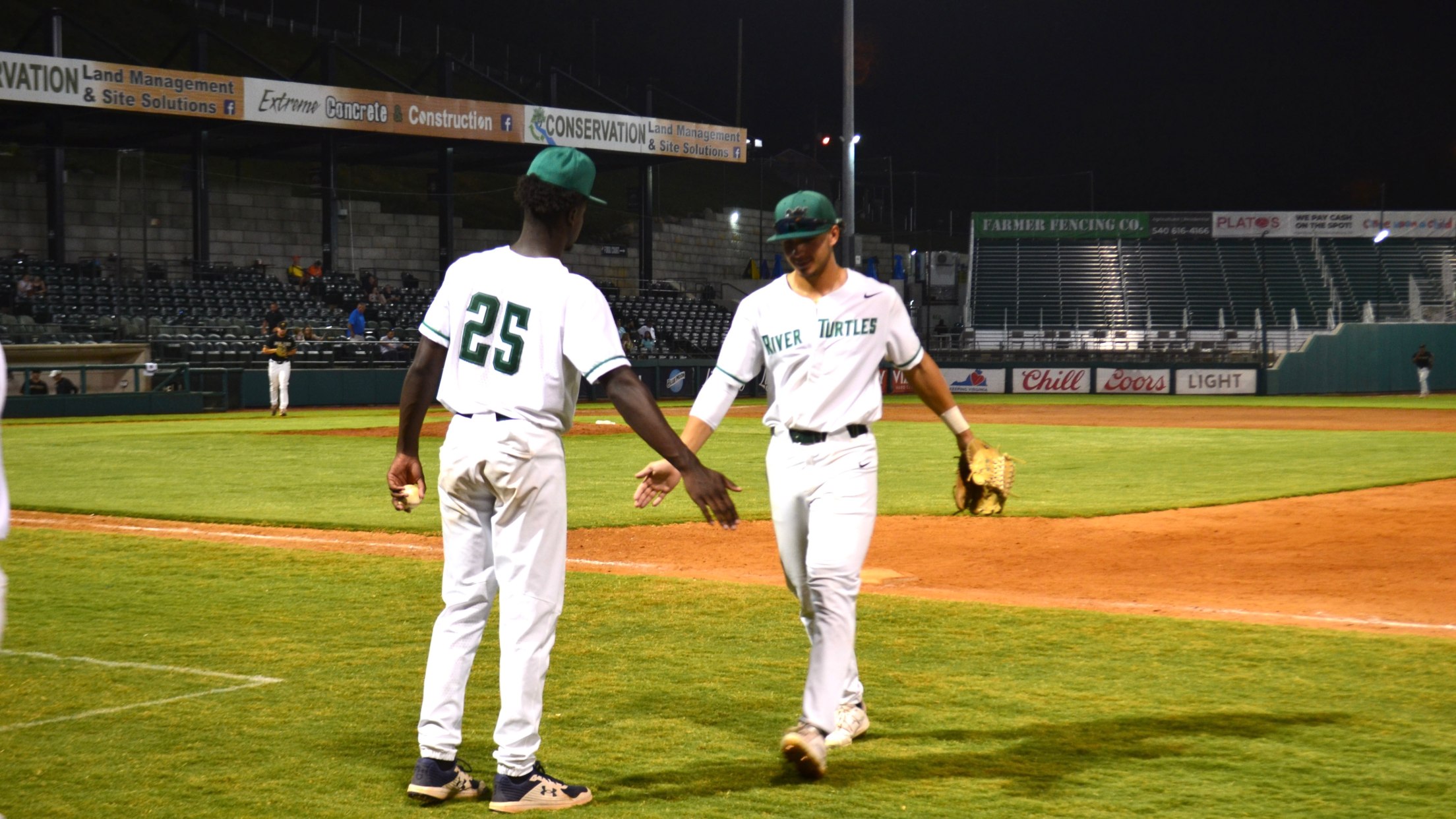 The Pulaski River Turtles fell to the Greeneville Flyboys, 9-4, on Tuesday night. Pulaski looked for revenge from the 2021 Championship, but unfortunate errors and inconsistent hitting spoiled that for them. While all four of Pulaski's runs came off home runs, they also struck out a combined 14 times. A
River Turtles drop high-scoring affair to Johnson City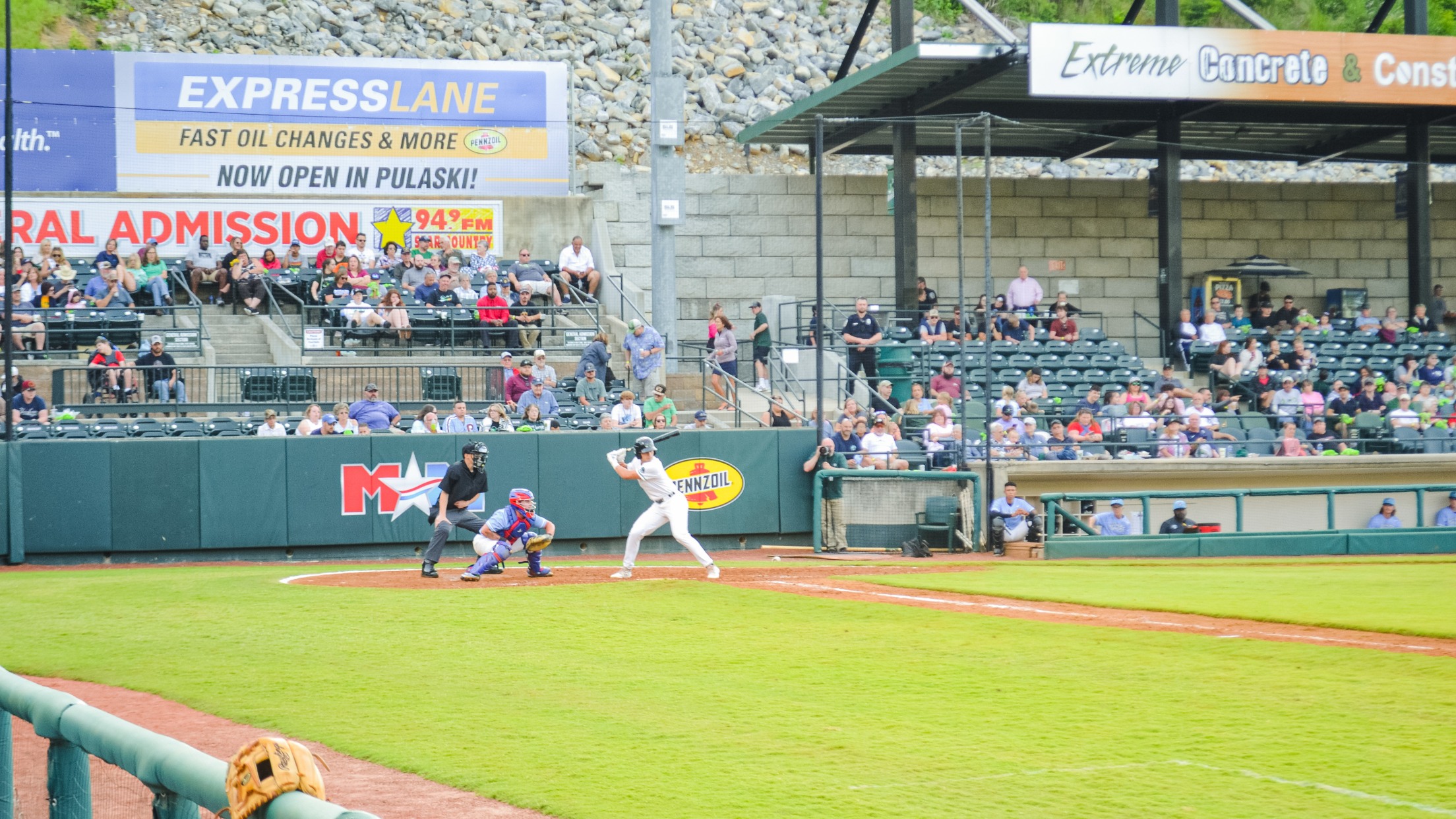 On Wednesday night, the Pulaski River Turtles fell to the Johnson City Doughboys, 22-13. If you are a fan of offense, this was the game to watch, with 32 combined hits and 35 combined runs. The game would be Pulaski's highest-scoring outing this season, but it still proved to be