Delwyn Young named Spikes manager
Former Dodger, Pirate to lead Spikes into MLB Draft League competition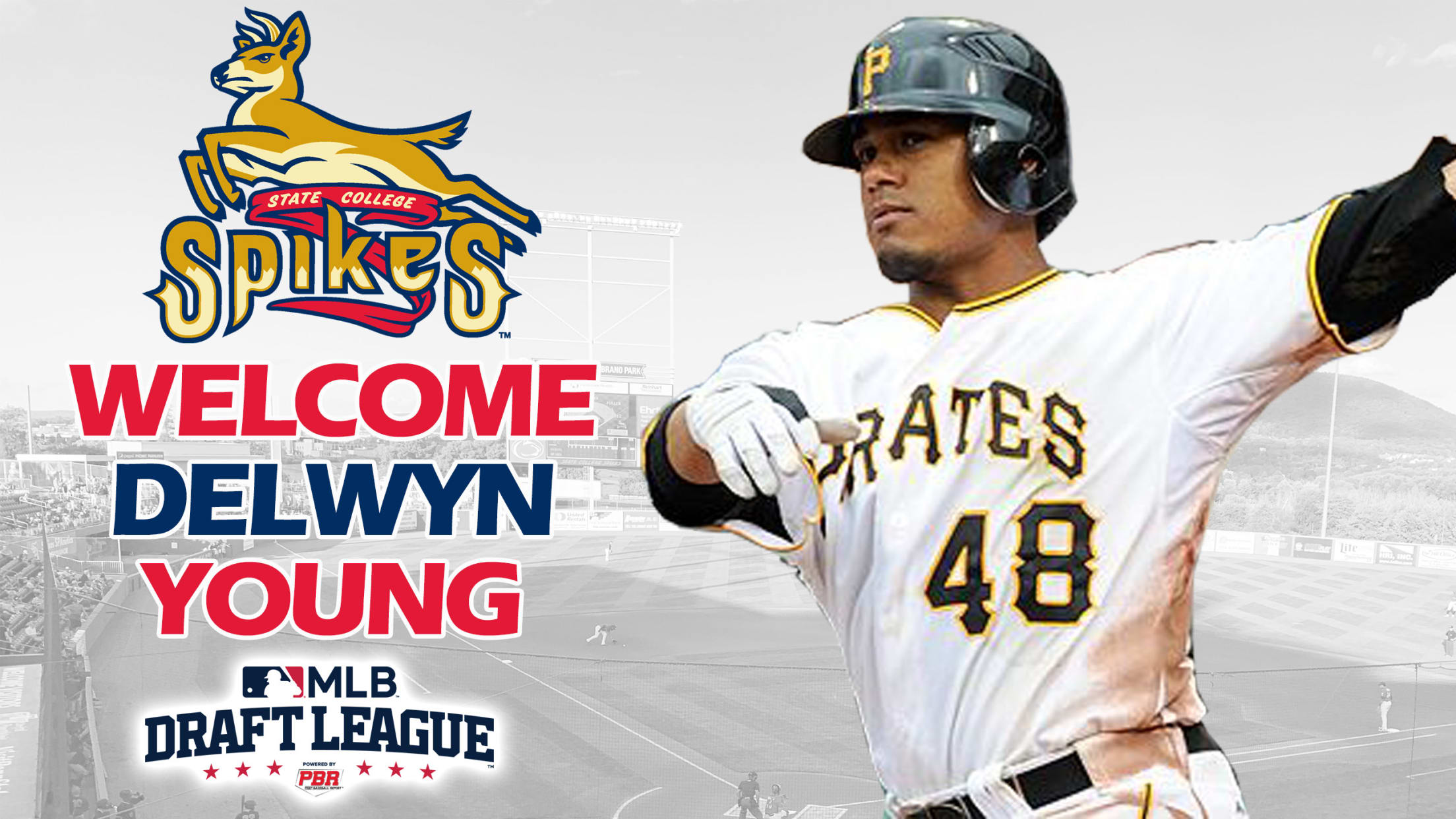 The State College Spikes will return to action with a new skipper in 2021 as former major league outfielder Delwyn Young will manage the club for the inaugural season of the MLB Draft League, as announced Monday by Major League Baseball and Prep Baseball Report.
Spikes release 2021 schedule, ticket plans on sale now
Inaugural MLB Draft League season includes 34-game home slate starting Monday, May 24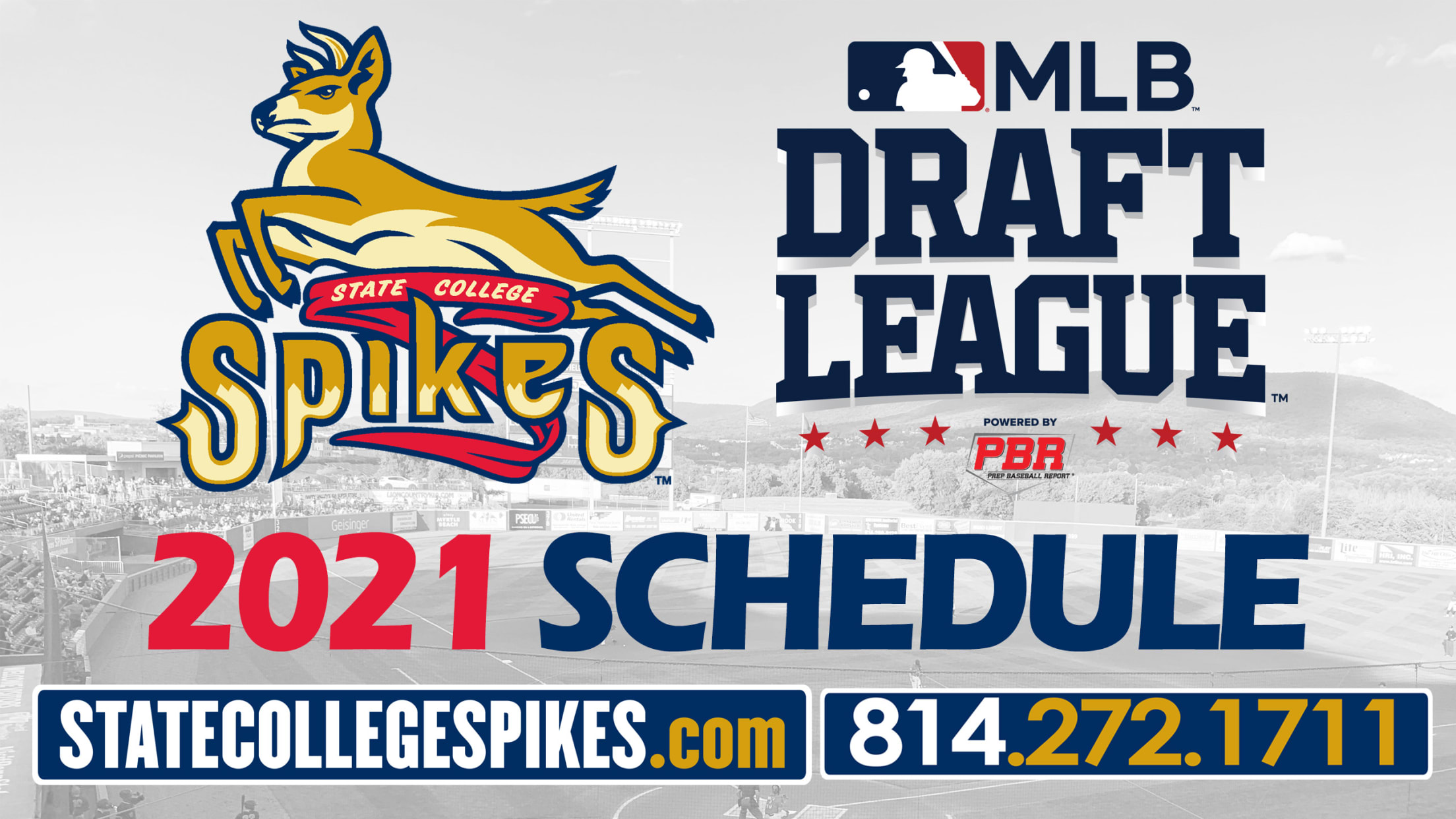 The State College Spikes' schedule for the inaugural season of the Major League Baseball Draft League has been released. The Spikes will bring baseball back to fans from across Happy Valley with a 34-game regular season home schedule that runs from Monday, May 24 through Friday, August 13. DOWNLOAD: 2021
New league, new holiday deals for Spikes fans
Celebrate with the Spikes and feast on holiday deals!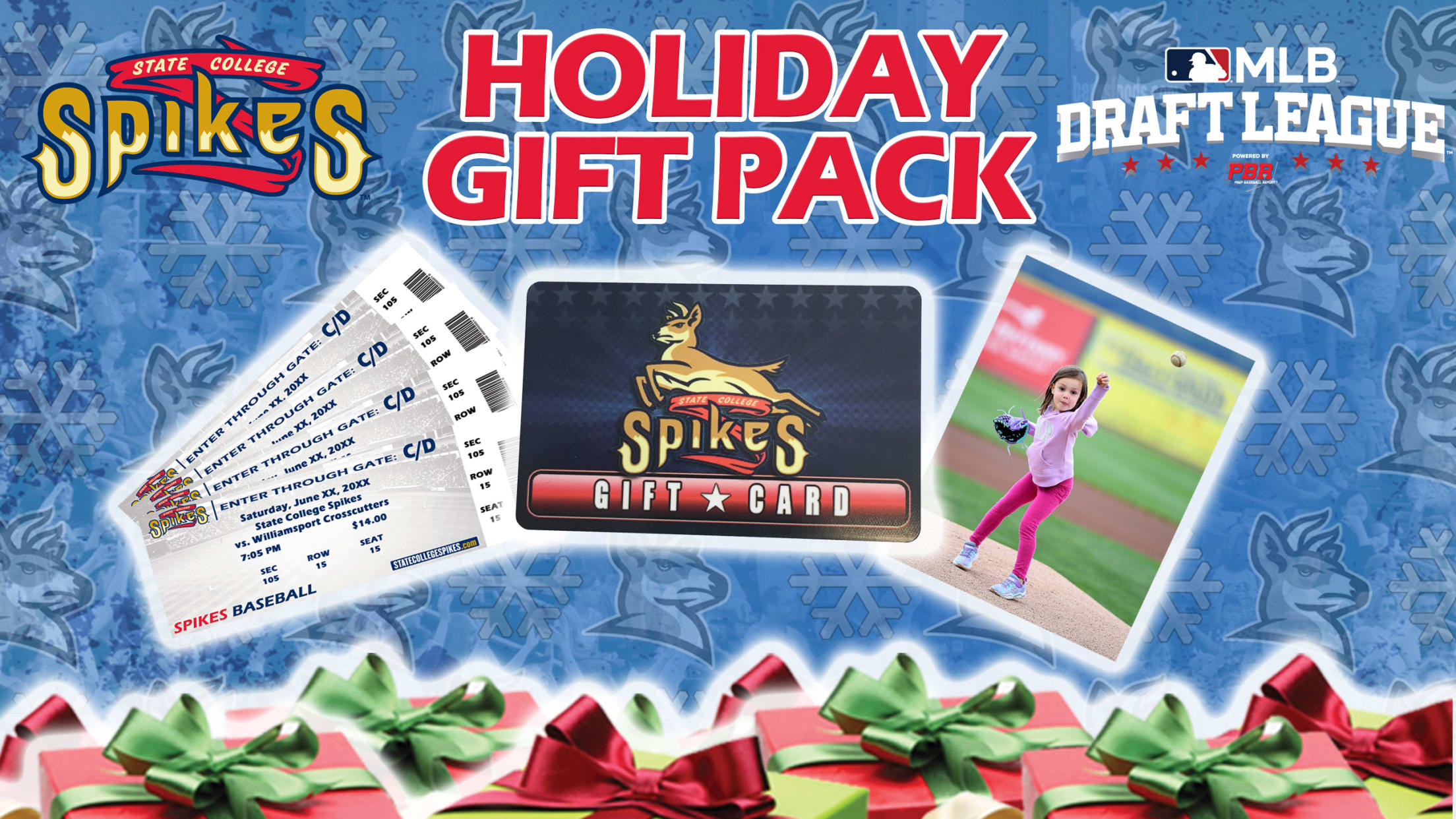 It's the holiday season, and to celebrate the State College Spikes' charter membership in the MLB Draft League, you can enjoy several special deals chock full of great gift ideas! Take advantage of the Spikes Holiday Gift Pack, get your Spikes Season Ticket Memberships and Flex Books, save big with
Spikes to remain MLB affiliate in Draft League
Spikes to be one of founding members of league showcasing top draft-eligible prospects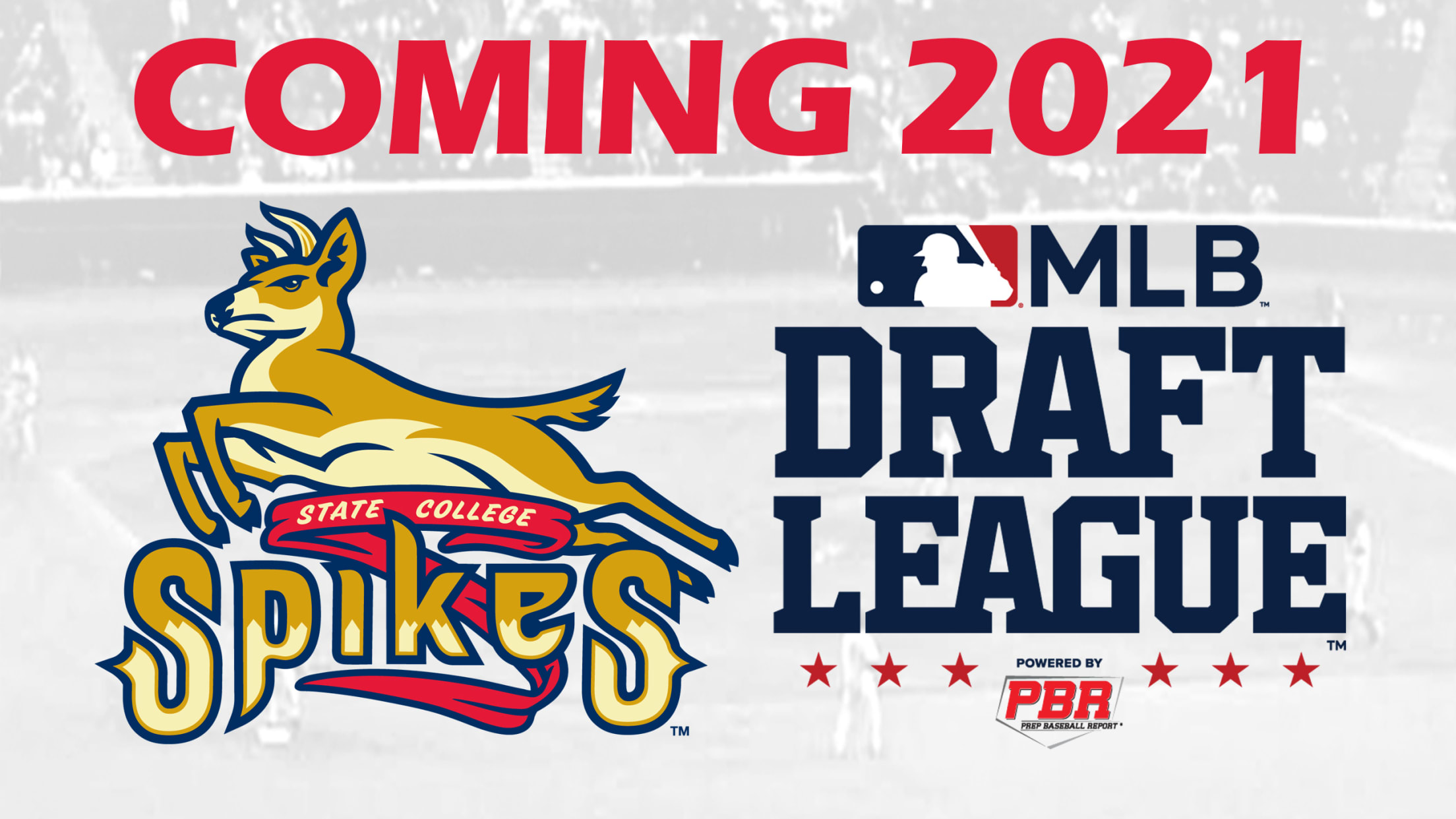 The State College Spikes will remain affiliated with Major League Baseball under a new structure as a founding member of the Major League Baseball Draft League. The league will be sanctioned by MLB and operated by Prep Baseball Report, with rosters stocked from draft-eligible collegiate players projected as premium selections
2020 Minor League Baseball season shelved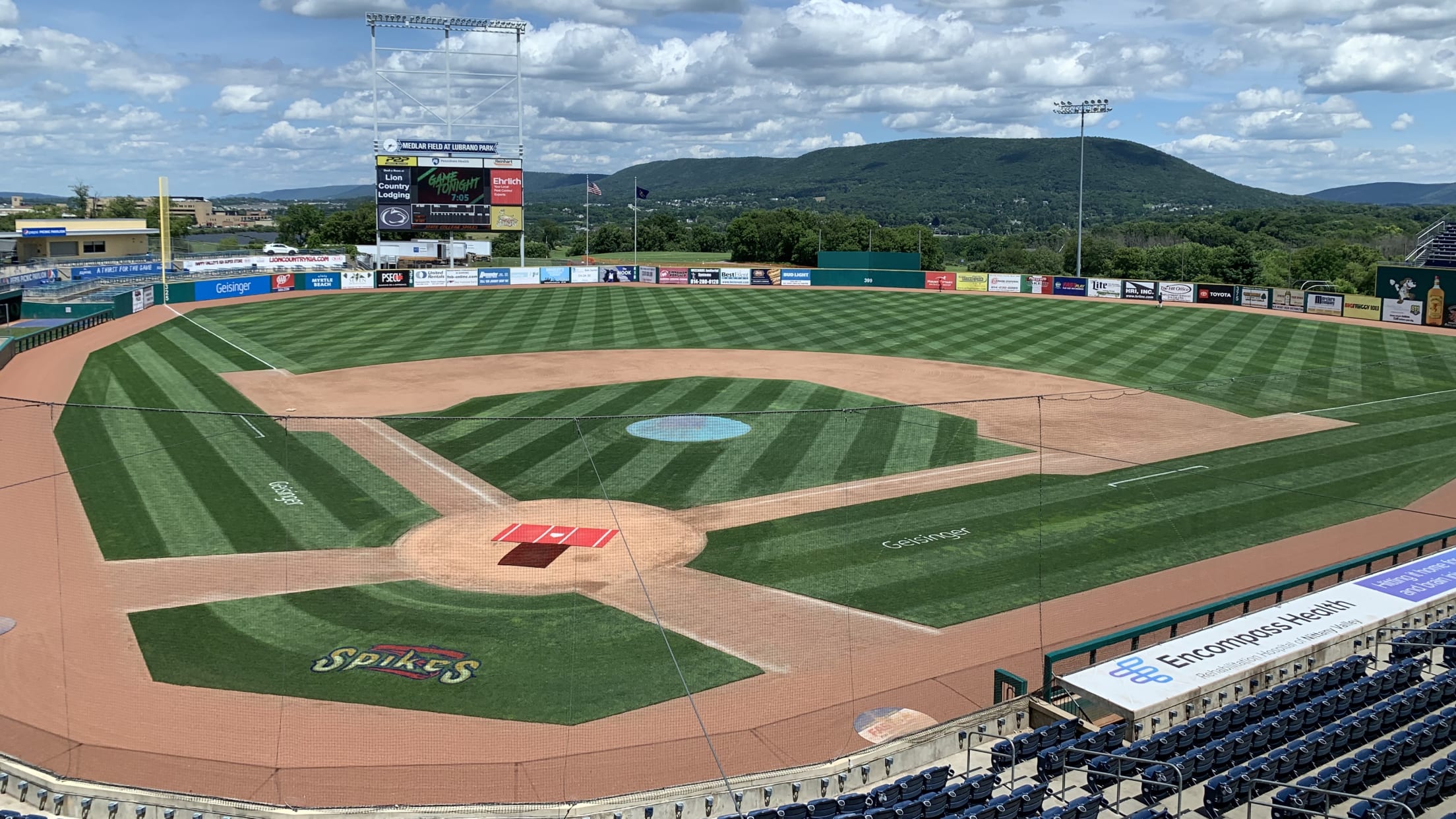 All of us with the Spikes are disappointed by today's news. We work throughout the year in anticipation of sharing summer nights together, making memories with friends old and new. We miss the smiles, shared experiences and all inclusive sense of community the Spikes and Minor League Baseball stand for.
Celebrate the 4th & help our neighbors at the ballpark
Medlar Field to open for 4th Fest fireworks viewing, ballpark serving as food drive collection point on the 4th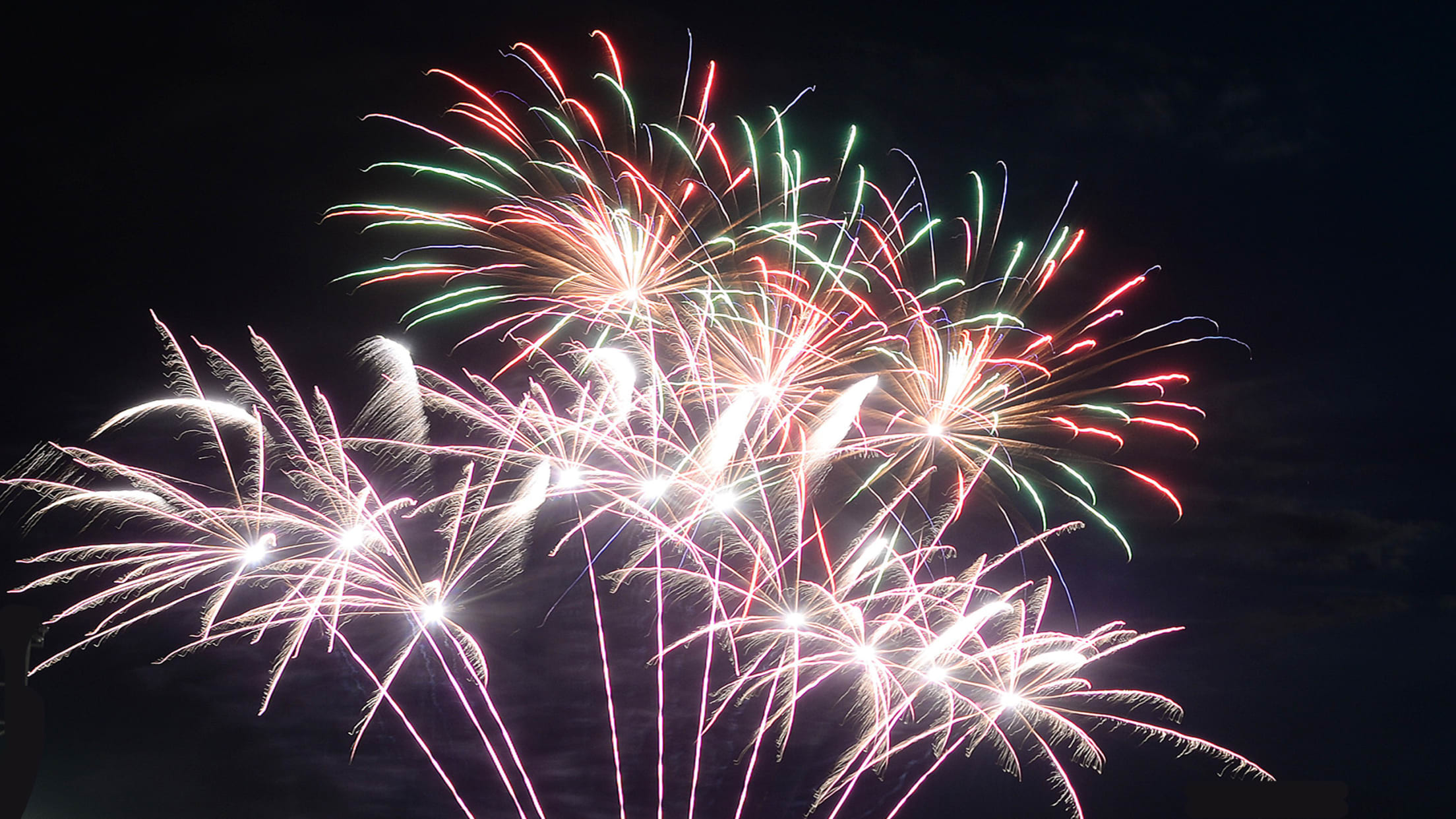 The State College Spikes invite fans to enjoy the 4th of July at Medlar Field at Lubrano Park while making a difference in our Happy Valley community. Fans can celebrate Independence Day at Medlar Field at Lubrano Park with select seating packages that offer prime views of two fantastic Central
#SaveOurSpikes continues this summer
Father's Day Family Catch on the Field starts summer slate, more ways to help on SaveOurSpikes.com
State College Spikes fans can show their continued support for the Spikes this summer in several new ways, which can all be found on SaveOurSpikes.com. The fun begins this Sunday with the Father's Day Family Catch on the Field and also includes ballpark rentals, great Father's Day gifts, the chance
Statement from NYPL on start of 2020 season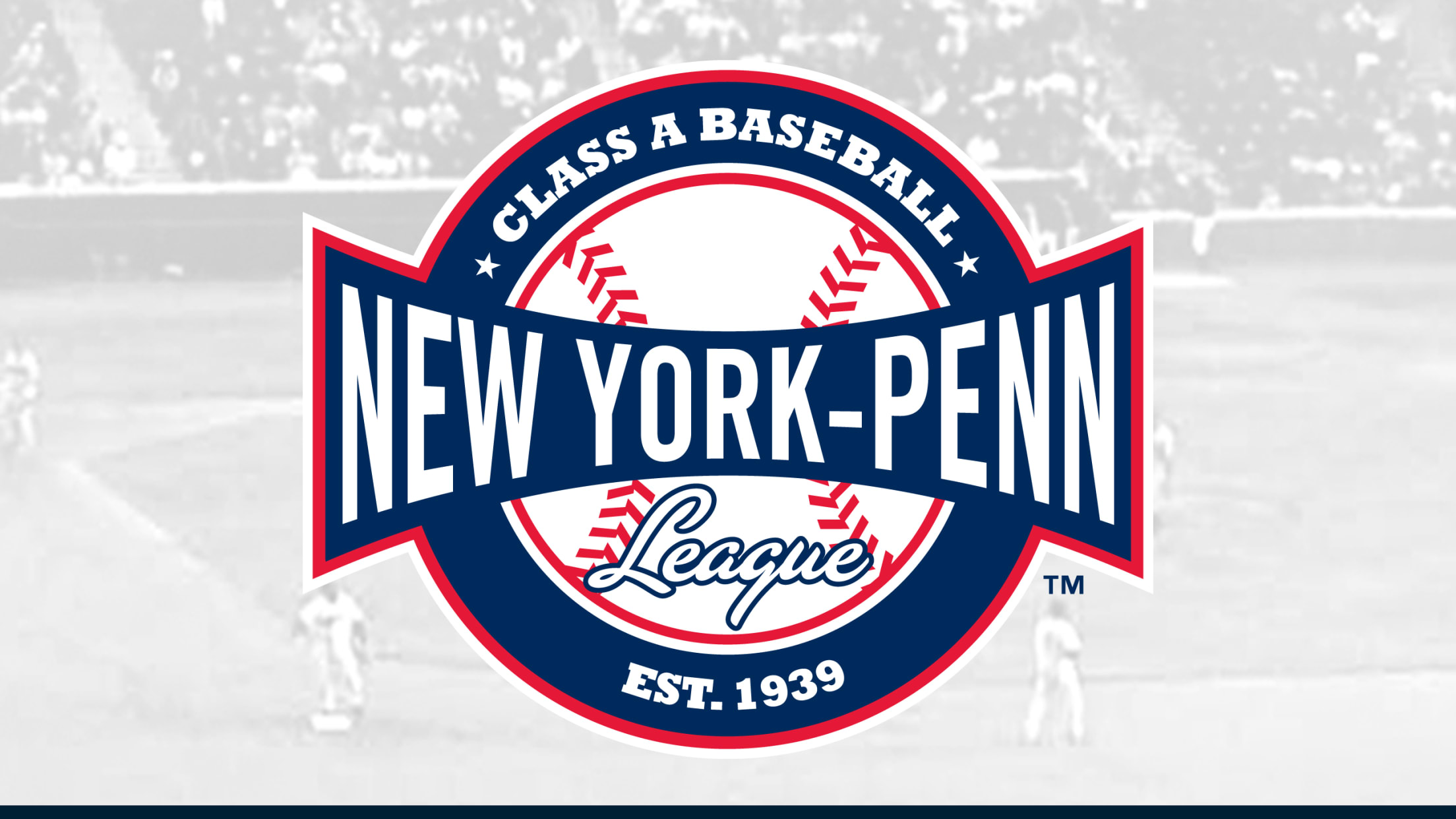 Today, the New York-Penn League released the following statement: "Due to the ongoing COVID-19 Pandemic, the start of the 2020 New York-Penn League season is being delayed indefinitely. The League and its clubs will continue to monitor the situation and work with our Major League Baseball affiliates, while following the
Bid on game-worn & themed Spikes jerseys
LiveSource auction features jerseys from major leaguers, memorable nights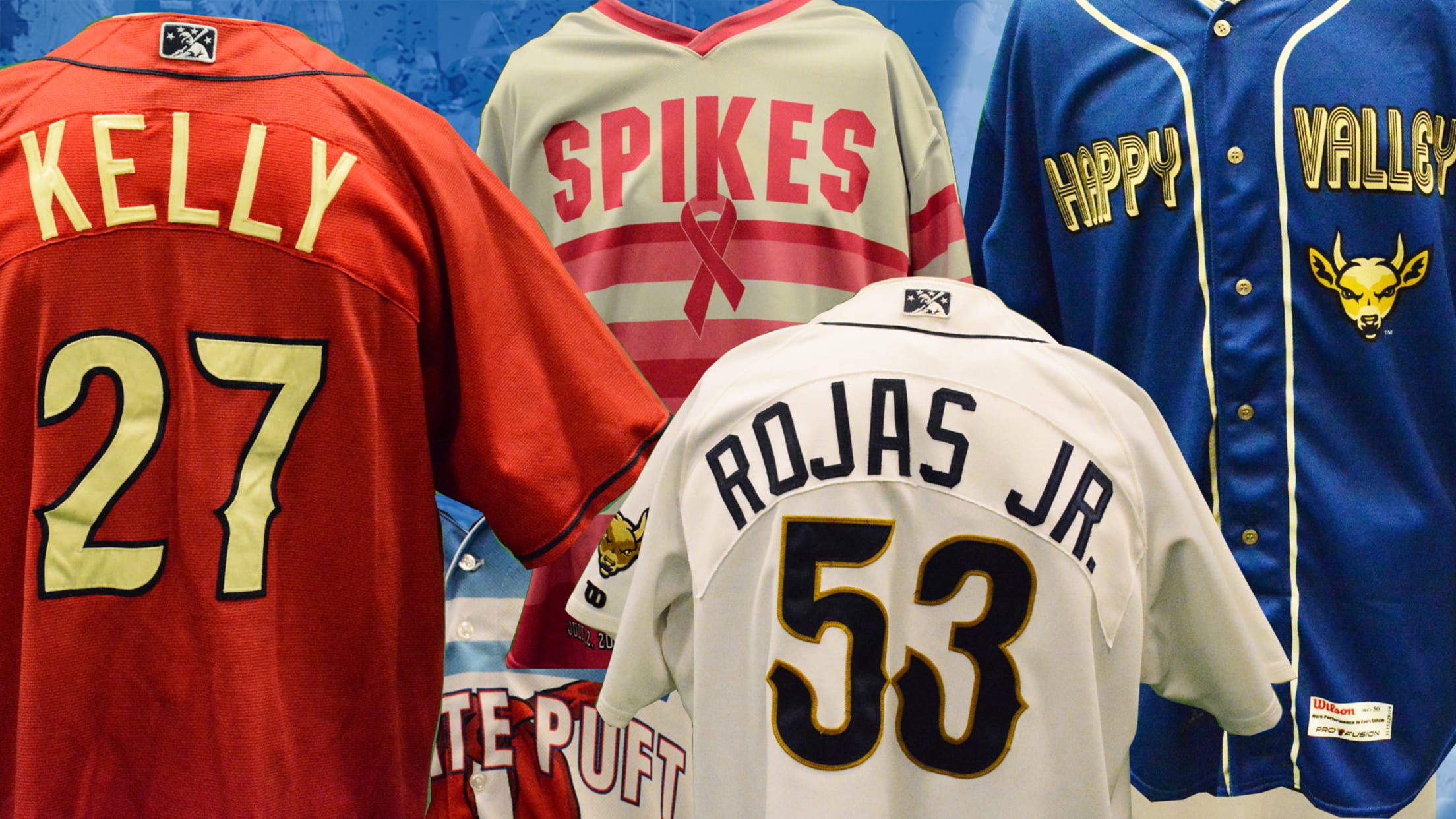 Thanks to the Spikes' partnership with LiveSource, several authentic game-worn jerseys are going up for bids through Friday, June 26. The jerseys up for bids include those worn by major leaguers Harrison Bader, Carson Kelly and David Washington, as well as jerseys worn by baseball and football standout Tyler Gaffney,
Spikes lighting up ballpark to honor State High seniors 
Medlar Field at Lubrano Park lights to go on Wednesday night as part of #SCLightUpTheNight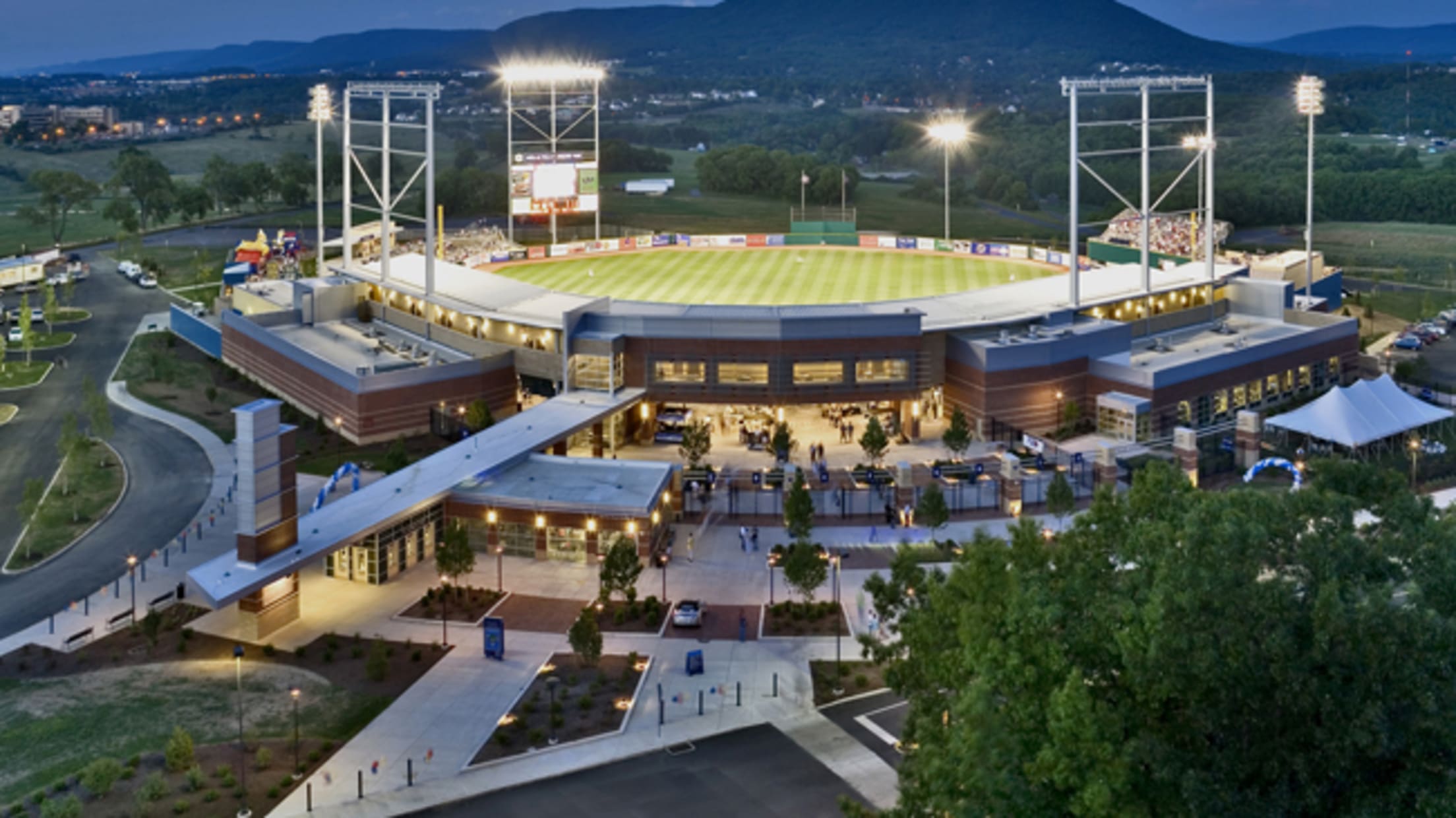 The State College Spikes are proud to recognize the State College Area High School Class of 2020 as well as nurses, doctors, medical providers and first responders fighting COVID-19 on Wednesday night by joining organizations across Happy Valley in the community-wide State College Light Up the Night effort. As part
Celebrate Mother's Day with a Spikes special
Get a wine glass for Mom with $30 of Spikes merch or ticket special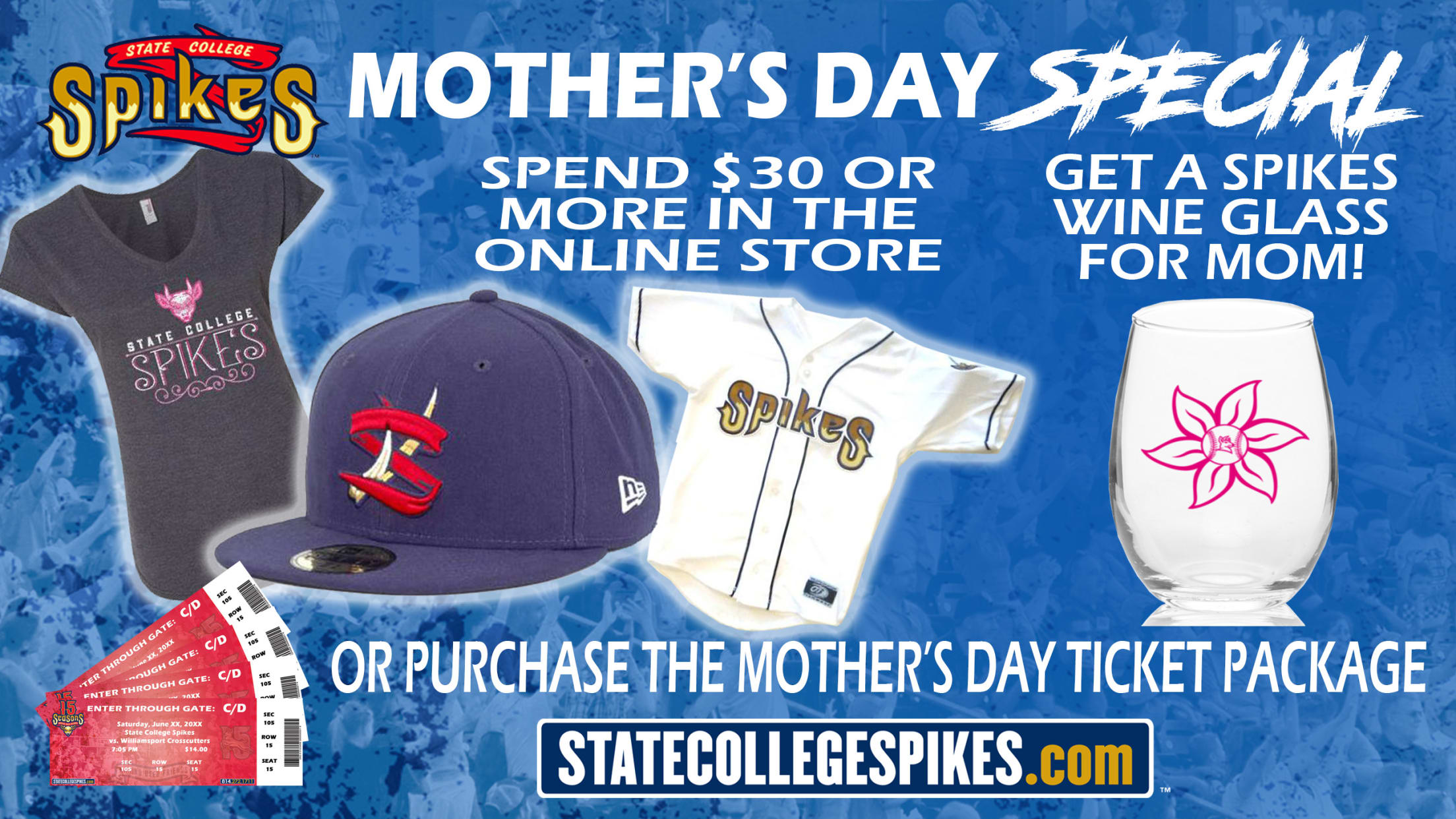 Looking for that perfect Mother's Day gift for the special lady in your life? Let the State College Spikes help you give Mom with the Spikes Mother's Day Special! This limited-time special runs through Wednesday, May 6 for the first 20 orders only, and includes multiple options to make Mom's
Spikes join MiLB's CommUNITY First campaign
National initiative will raise funds for Feeding America in response to global pandemic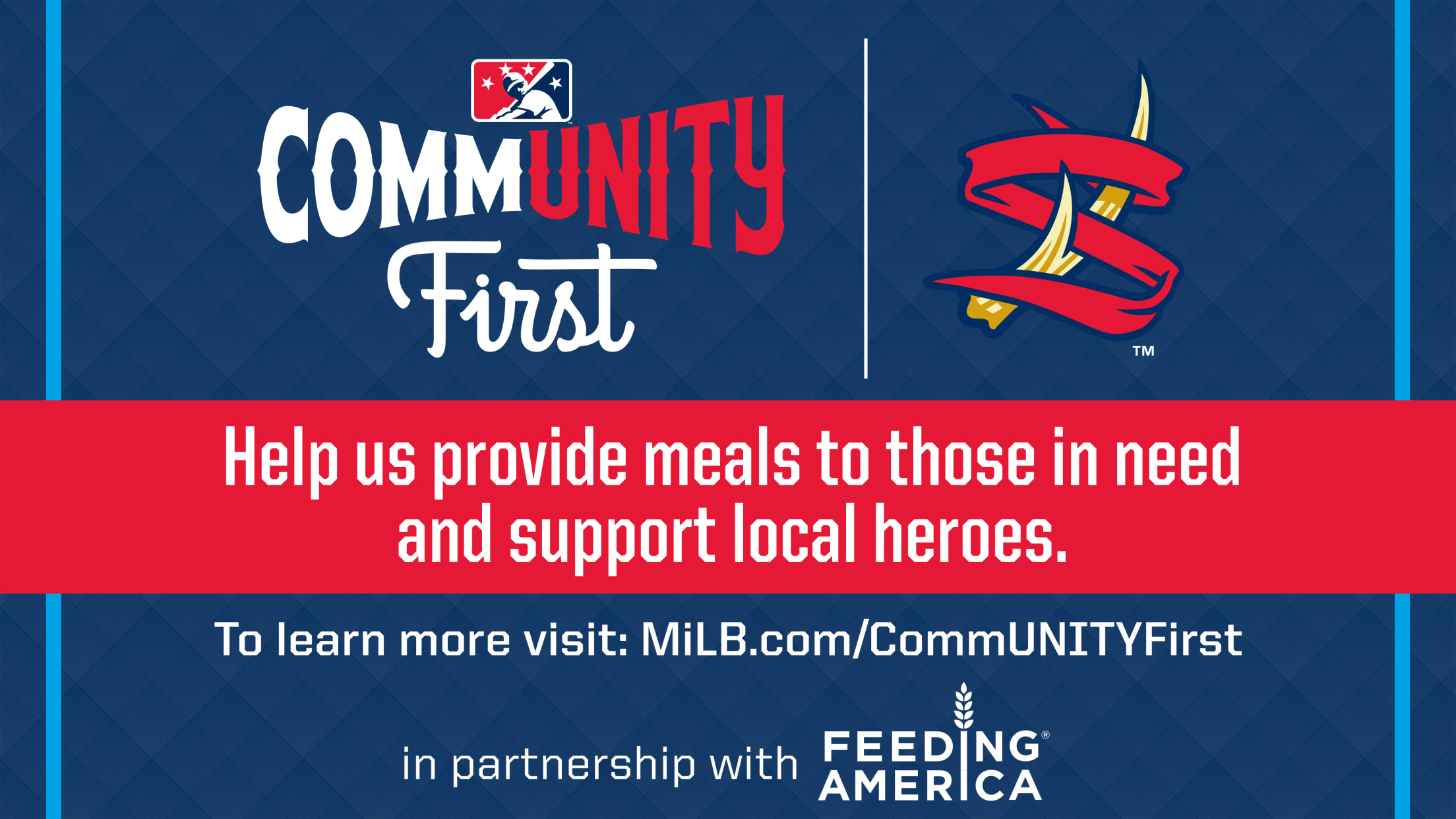 The State College Spikes today announced they are joining MiLB CommUNITY First, a new national initiative developed by Minor League Baseball™ (MiLB™) in conjunction with Feeding America®, to raise funds for local food banks and to honor individuals risking their lives on the front lines of the COVID-19 pandemic. Spikes
Jose Leon to return as Spikes manager in 2020
Newcomers Kiekhefer, Broussard join returnees Olsiewicz, Trapp on staff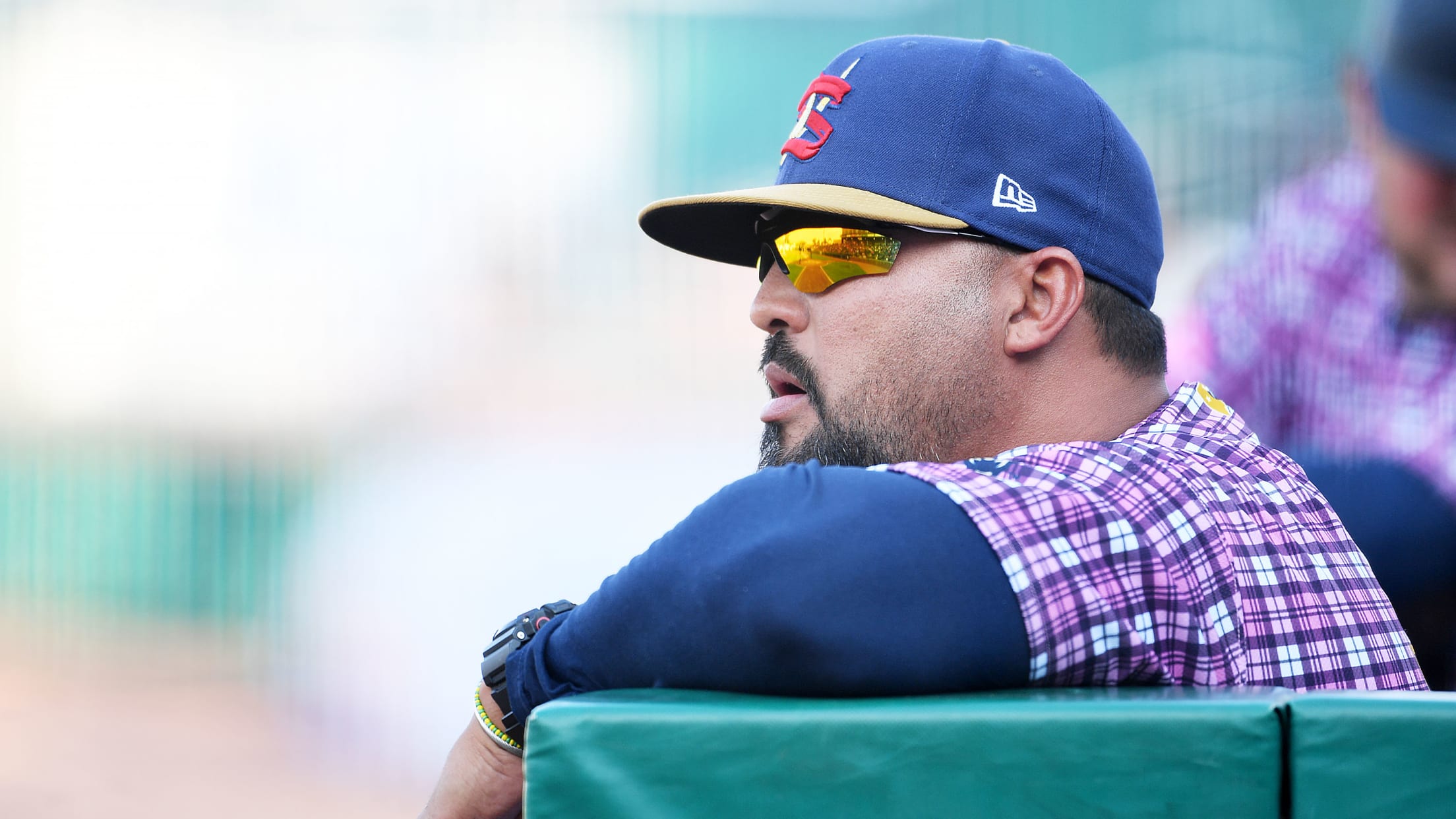 Jose Leon will return to the bench for a second straight year as State College Spikes manager, the St. Louis Cardinals announced on Monday. Leon joins new pitching coach Dean Kiekhefer , new hitting coach Jason Broussard, and a pair of familiar faces in athletic trainer Joey Olsiewicz and strength and conditioning coach
Trace McSorley bobblehead orders now available for pickup
Head to Medlar Field at Lubrano Park to claim reserved bobbleheads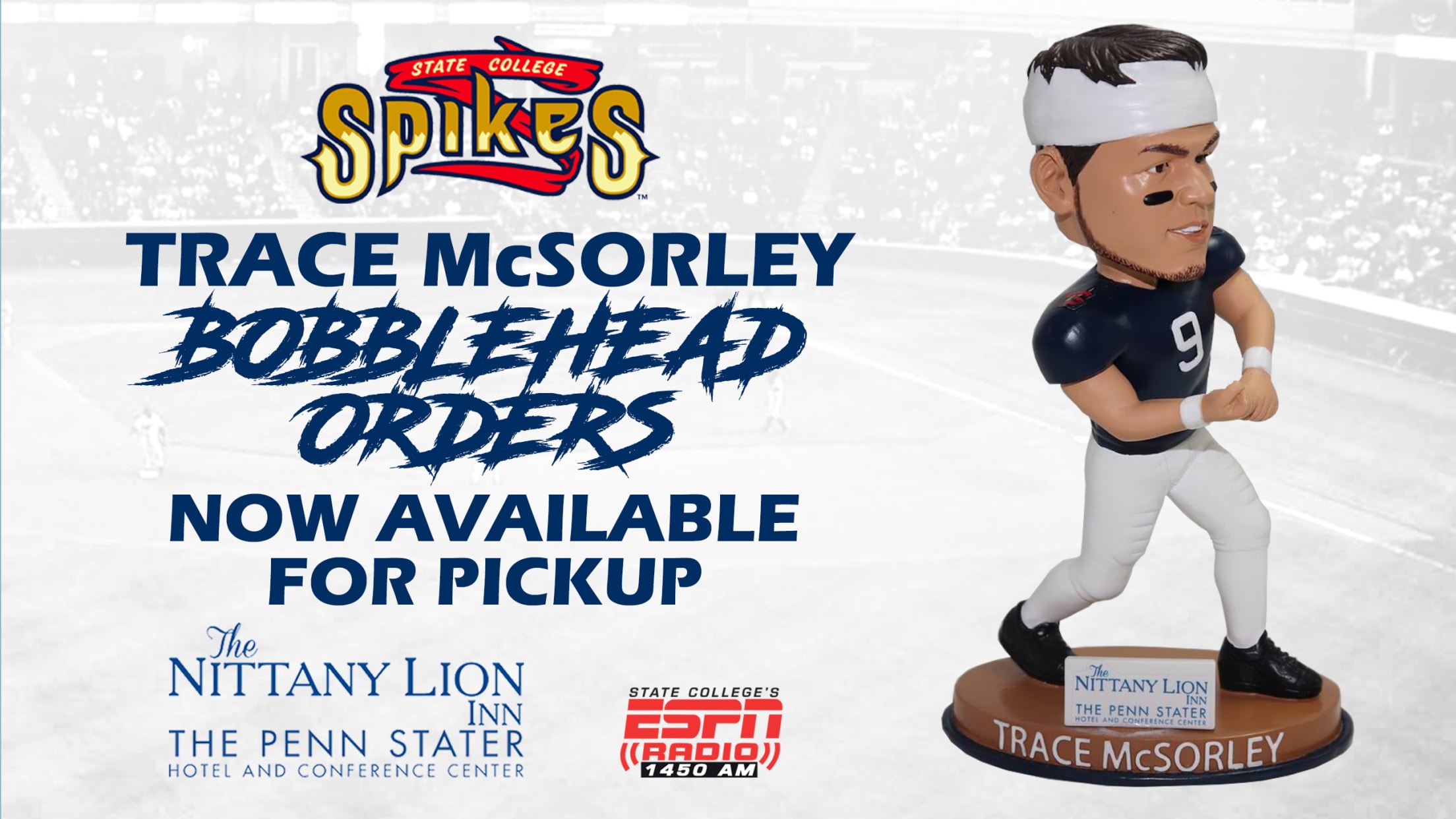 State College Spikes fans that ordered Trace McSorley bobbleheads at the end of the season can now pick them up at Medlar Field at Lubrano Park during normal business hours.Medlar Field at Lubrano Park is open from 9 a.m. to 5 p.m. Monday through Friday through December 20. Fans coming
Are you ready for the best Spikes Flex Book offer ever?
Get 15 tickets for the price of 10 with a 15th Season Flex Book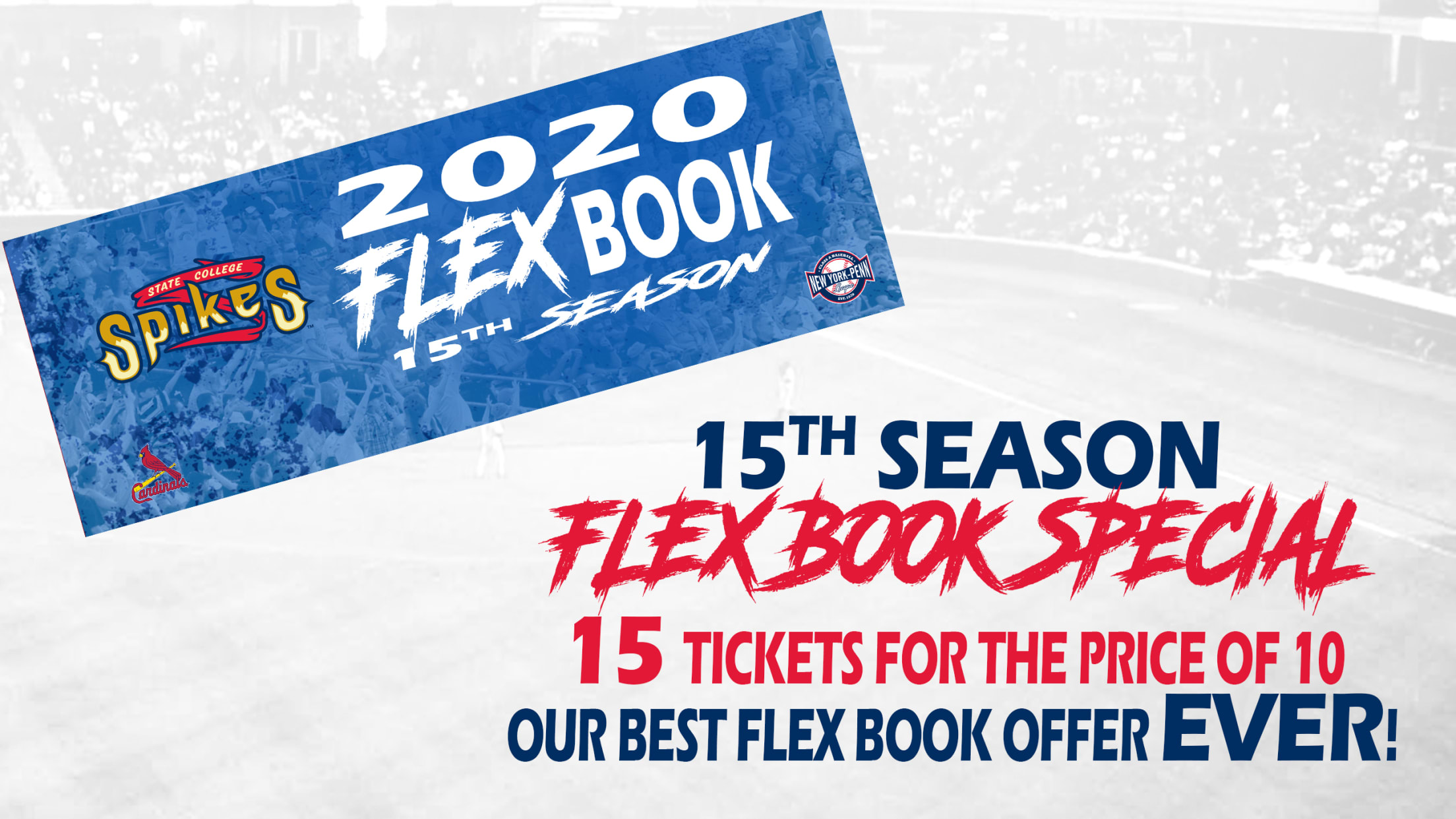 The State College Spikes are celebrating 15 seasons of making deer friends in Happy Valley, and you can join in the celebration with the best Spikes Flex Book offer - EVER!Order a 15th Season Flex Book by December 31, 2019, and you'll receive an unprecedented 15 tickets for the price of
Statement from the Spikes regarding recent news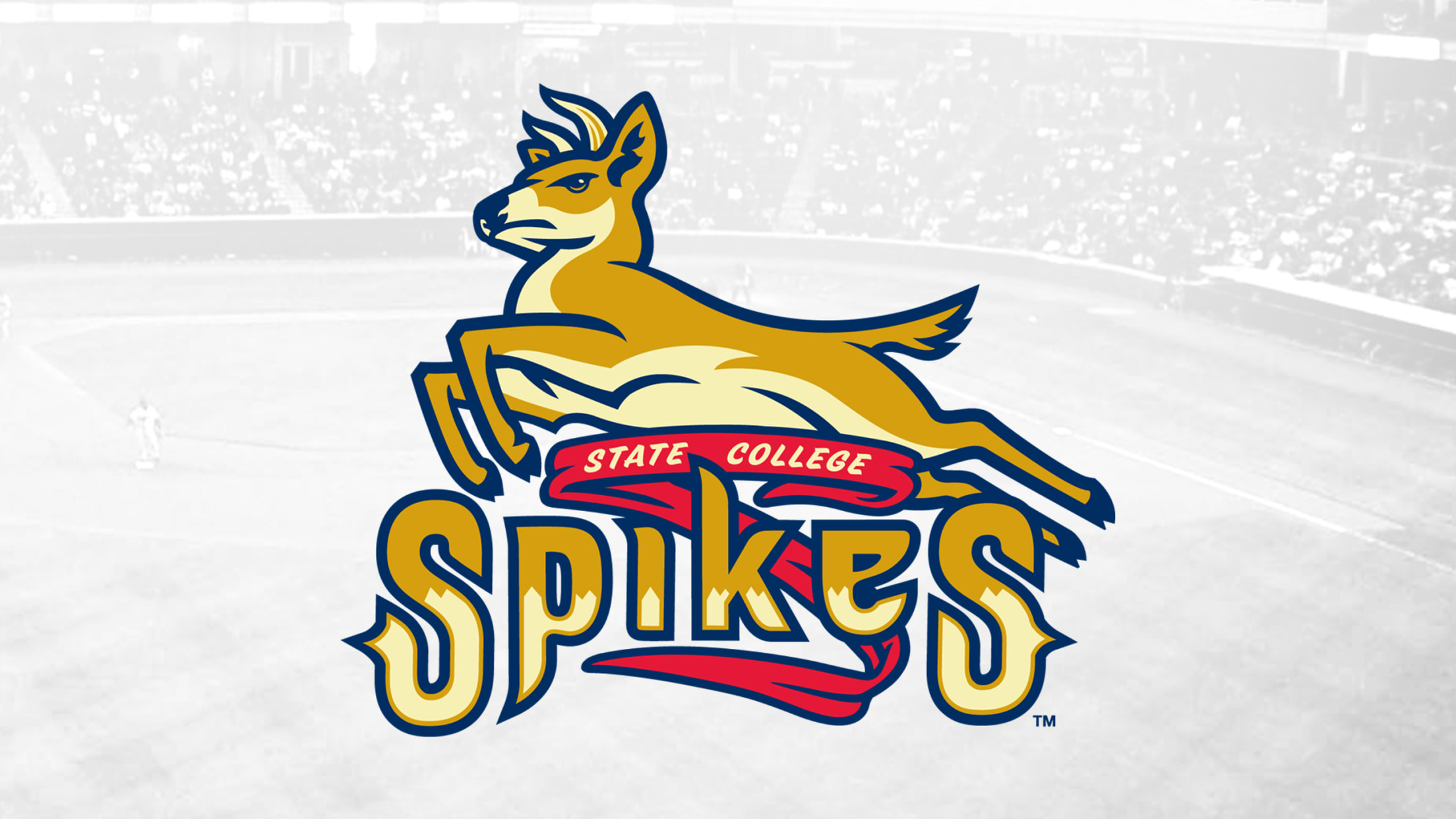 Over the past several weeks, multiple media outlets have reported about the reduction of Minor League Baseball teams for 2021 and beyond, including the State College Spikes and 41 other clubs throughout the United States.MiLB is early in the negotiations with Major League Baseball, and the process is ongoing, with
Mike Shildt named 2019 NL Manager of the Year
2006 Spikes bench coach honored after leading Cards to division title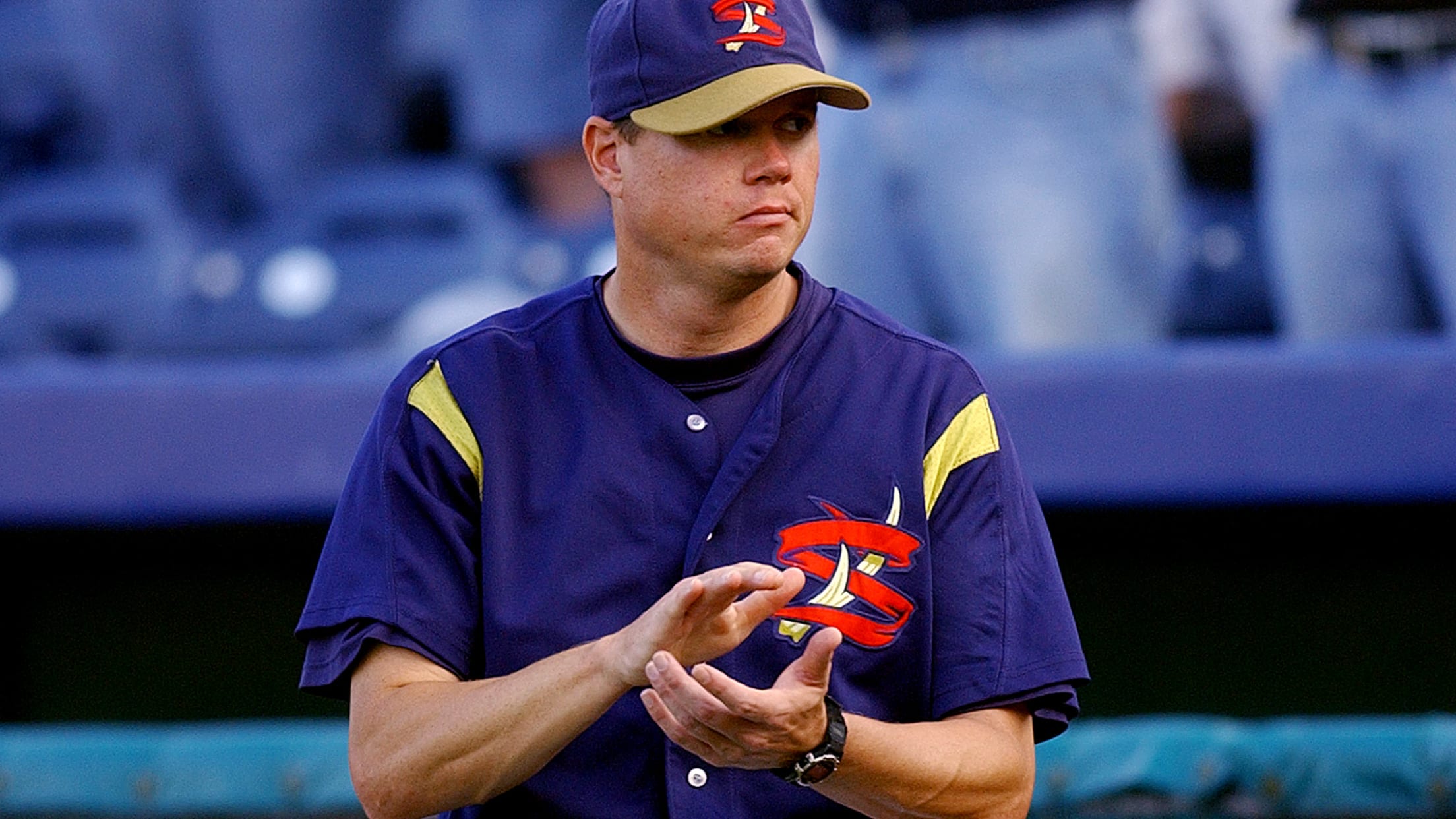 Mike Shildt, who served as the bench coach for the inaugural edition of the State College Spikes in 2006, completed his first full season at the helm of the St. Louis Cardinals by being named the 2019 National League Manager of the Year.Shildt, who edged out Craig Counsell of the
Spikes release 2020 schedule, Season Seats now on sale
2020 Opening Night to take place on Thursday, June 18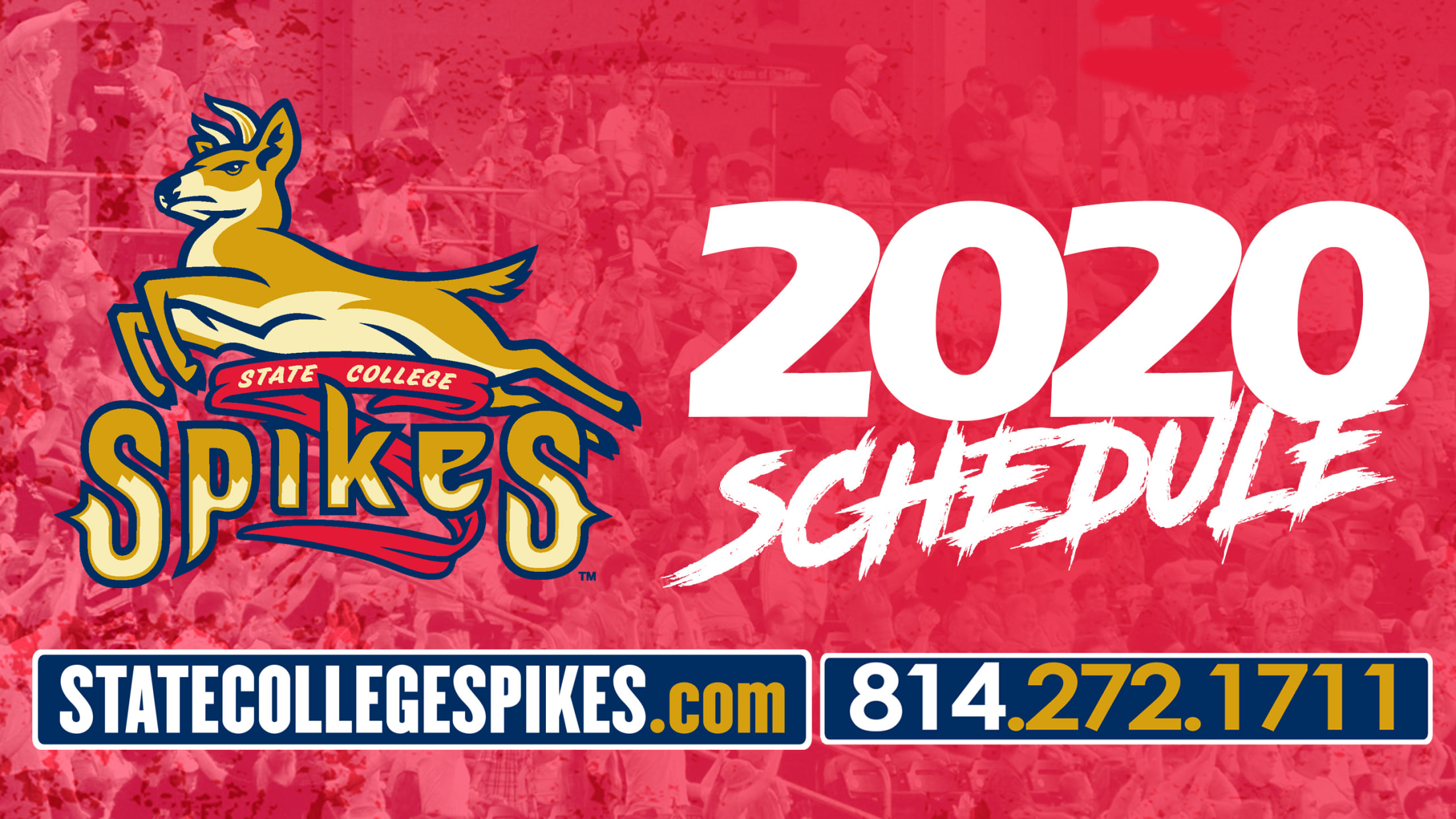 The State College Spikes 2020 schedule has been released by the New York-Penn League. Fans can make sure to catch all 38 home games by purchasing 2020 Season Seat Memberships, now on sale through the Spikes Ticket Office by phone at (814) 272-1711.The 2020 home slate begins with an Opening
Spikes name 2019 year-end award winners at home finale
Pages, Figueroa, Ralston, Warner honored during pre-game ceremony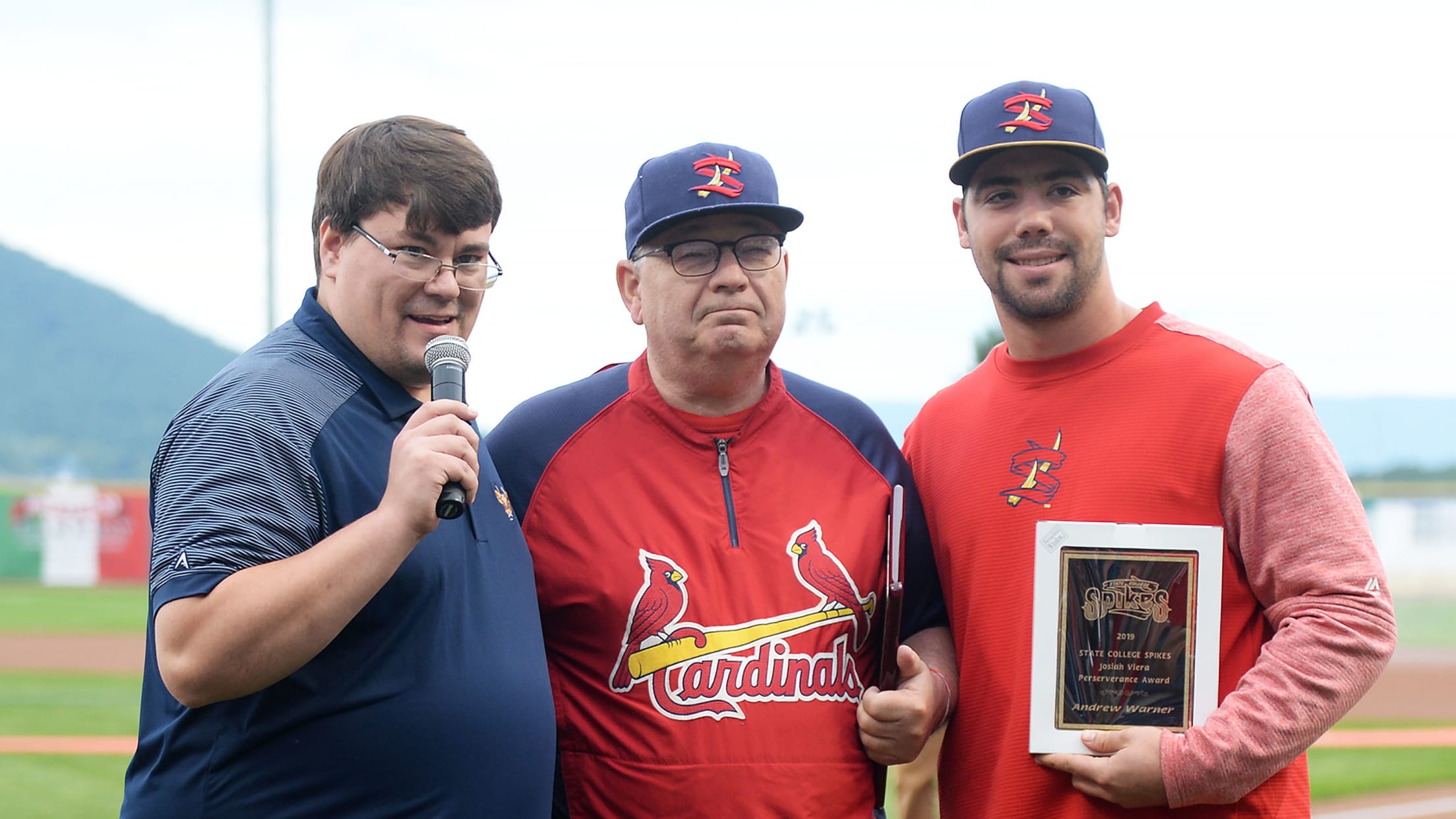 The State College Spikes announced their 2019 year-end award winners before Sunday's regular season home finale at Medlar Field at Lubrano Park. Infielder Martin Figueroa and catcher Pedro Pages shared the club's Most Valuable Player award, while right-handed pitcher Jack Ralston earned the Spikes' Pitcher of the Year award and
Spikes finish season 39-36 as 2019 finale ends in a tie
Lightning and rain halt play with score tied, 3-3, in Williamsport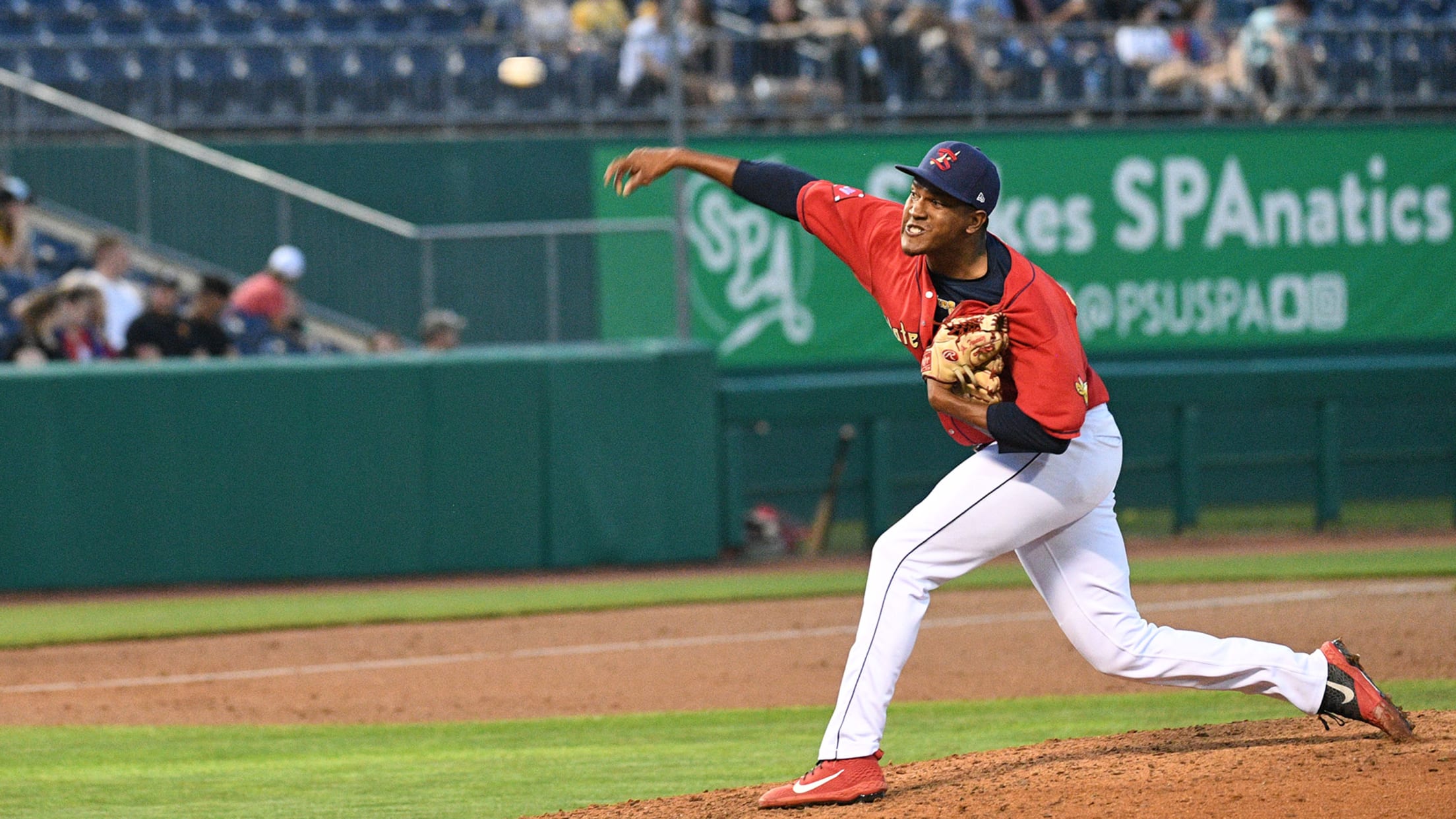 WILLIAMSPORT, Pa. - The State College Spikes saw their 2019 season finale against the Williamsport Crosscutters on Monday afternoon stopped by weather in the middle of the ninth inning with the score tied, 3-3, thereby assuring them of finishing with a 39-36 record.Lightning halted play as the bottom of the
Blair Thomas bobbleheads have arrived
Fans with bobblehead vouchers may redeem them at Medlar Field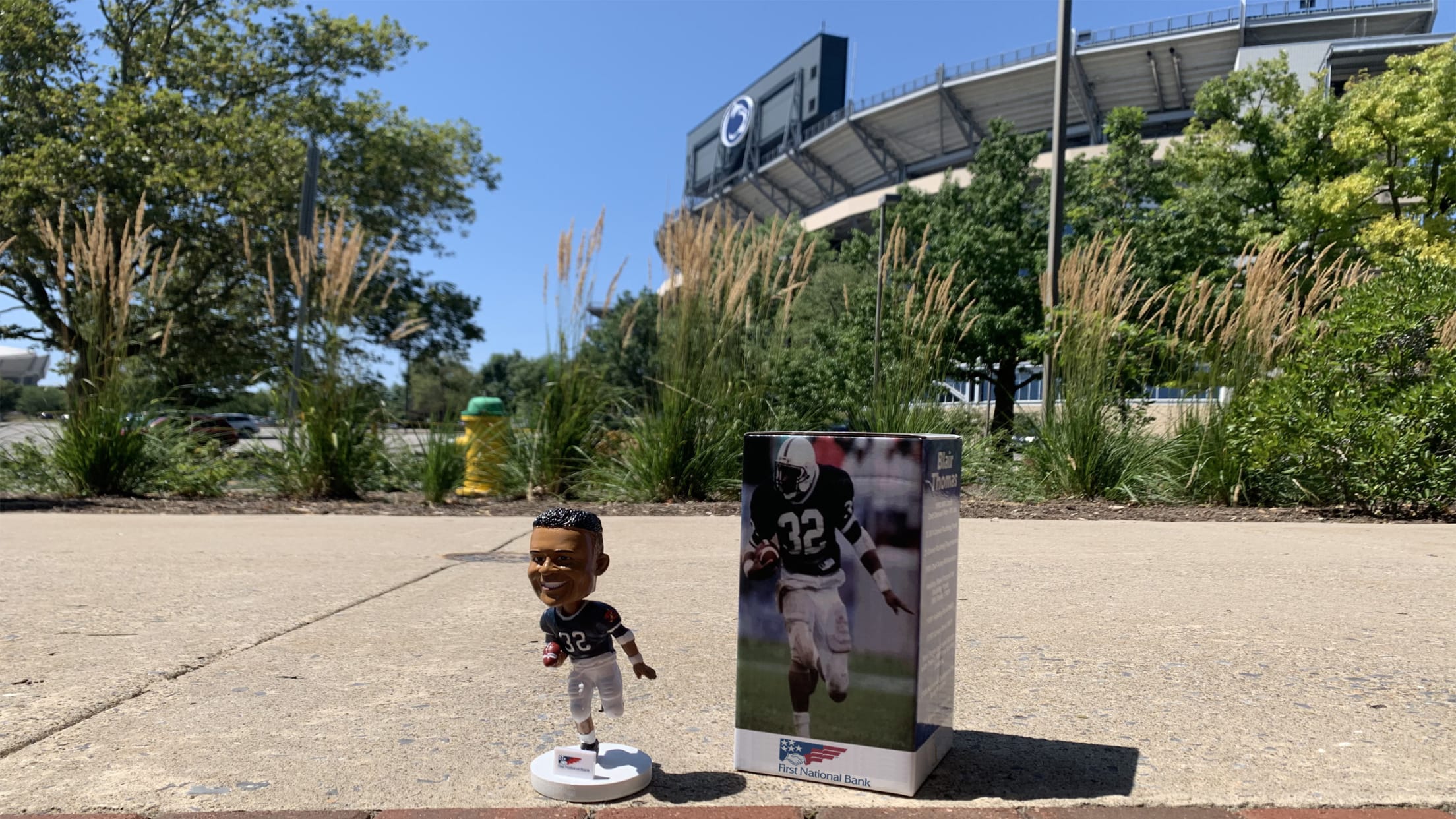 The Blair Thomas Bobbleheads have arrived, and State College Spikes fans can pick them up at Medlar Field at Lubrano Park starting with Saturday's 7:05 p.m. game.Fans with a voucher for the bobblehead can use their ticket voucher they received at the July 26 game to come out to the
Spikes thrill big crowd with win in 2019 home finale
5,595 fans catch 11-1 victory over Crosscutters on Sunday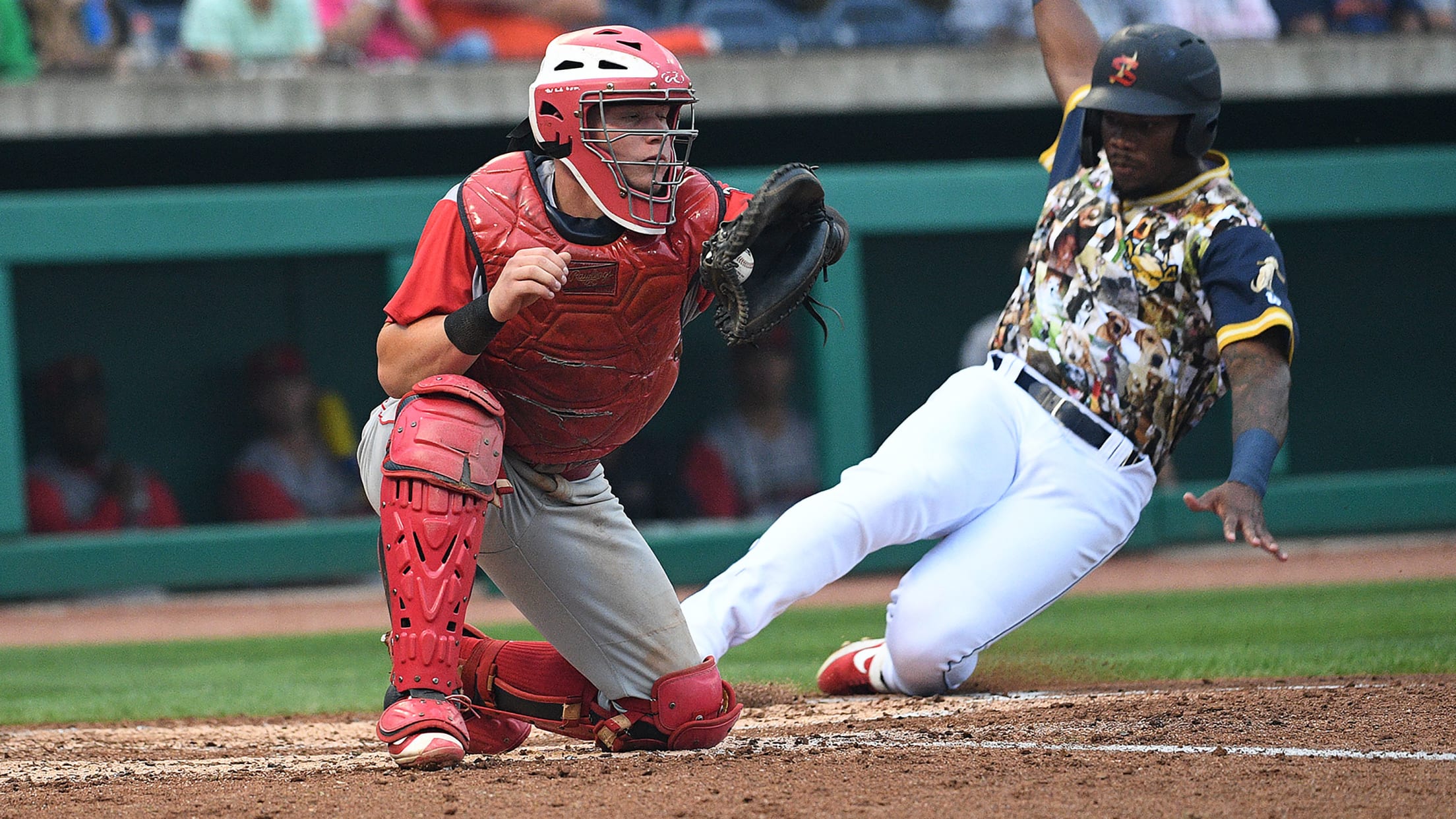 A crowd of 5,595 fans, the second largest of the season, saw the State College Spikes surge to an 11-1 victory over the Williamsport Crosscutters on Sunday night at Medlar Field at Lubrano Park in the Spikes' final home game of the 2019 season.The Spikes (39-36) jumped out in front
Spikes eliminated from playoff hunt after extra-inning defeat
Crosscutters take 3-2 decision in 10 innings to oust Spikes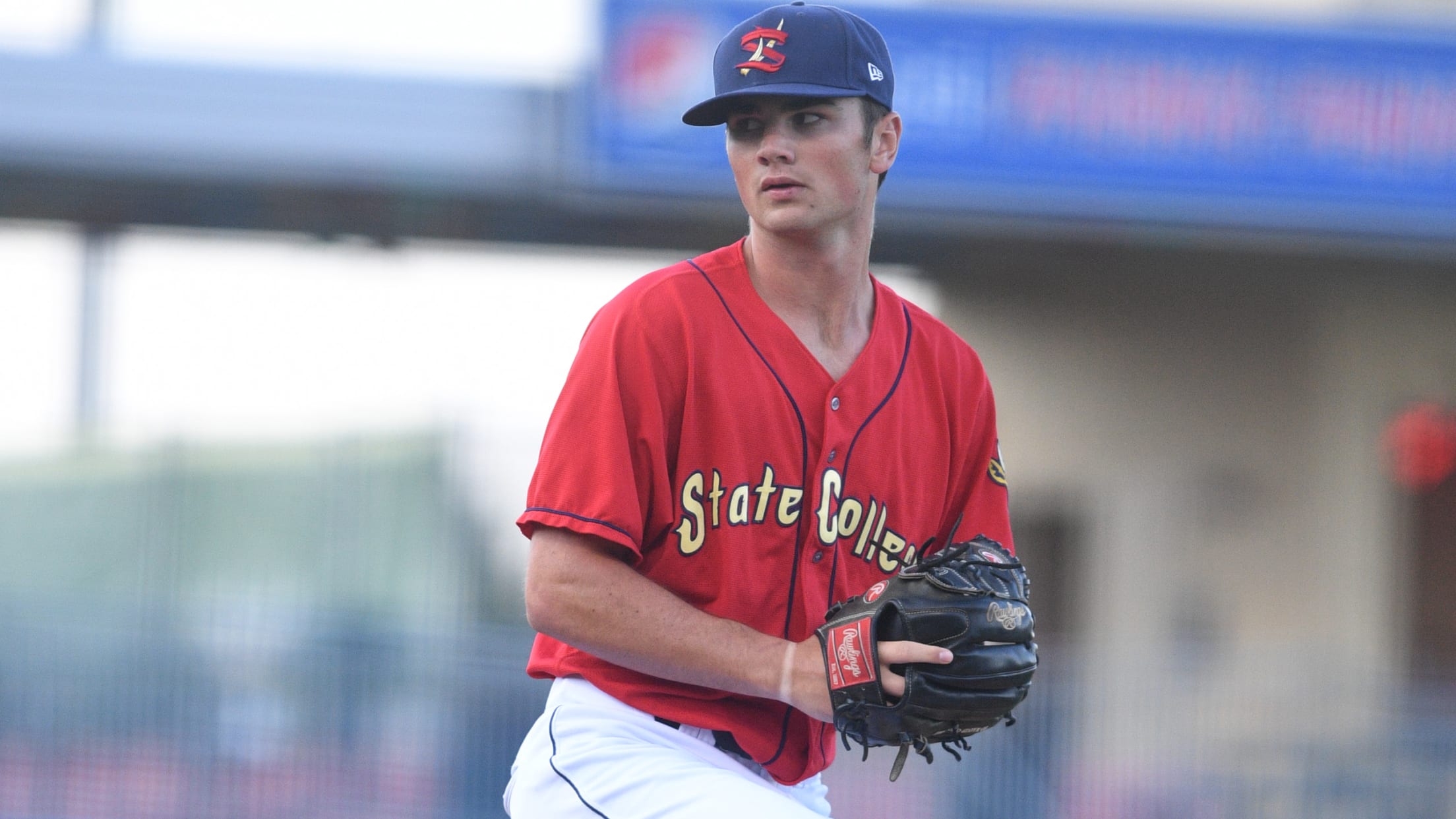 WILLIAMSPORT, Pa. - The State College Spikes took advantage of Williamsport Crosscutters miscues to come back on Saturday night at BB&T Ballpark at Historic Bowman Field, but Nate Fastnacht's game-ending single in the 10th gave Williamsport a 3-2 win that ended the Spikes' hopes for a spot in the 2019
Half-price White Claw to close out summer, baby
Half-Price Happy Hour (6-8 p.m.) every remaining home game on days that end with Y, starting Friday, Aug.16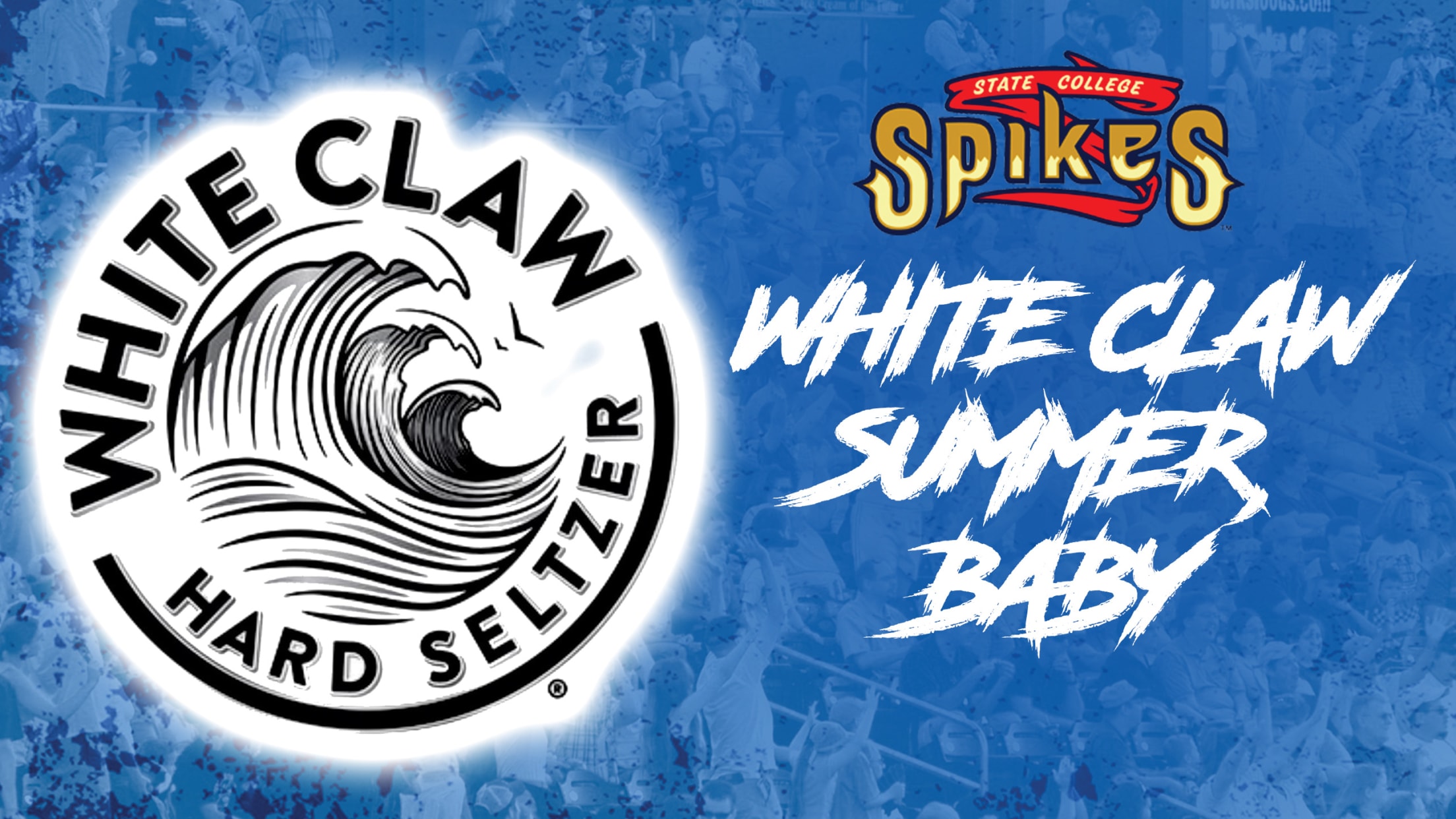 Pitch those glasses, because "White Claw Summer, Baby" hits Central PA for every remaining State College Spikes home game starting on Friday, August 16. Fans of age can enjoy half-price White Claw Hard Seltzer from 6-8 p.m. while supplies last, but only on days that end with Y - that's
Spikes surge late to top Scrappers, 10-3
Duce collects four hits, Pages reaches base five times to lead attack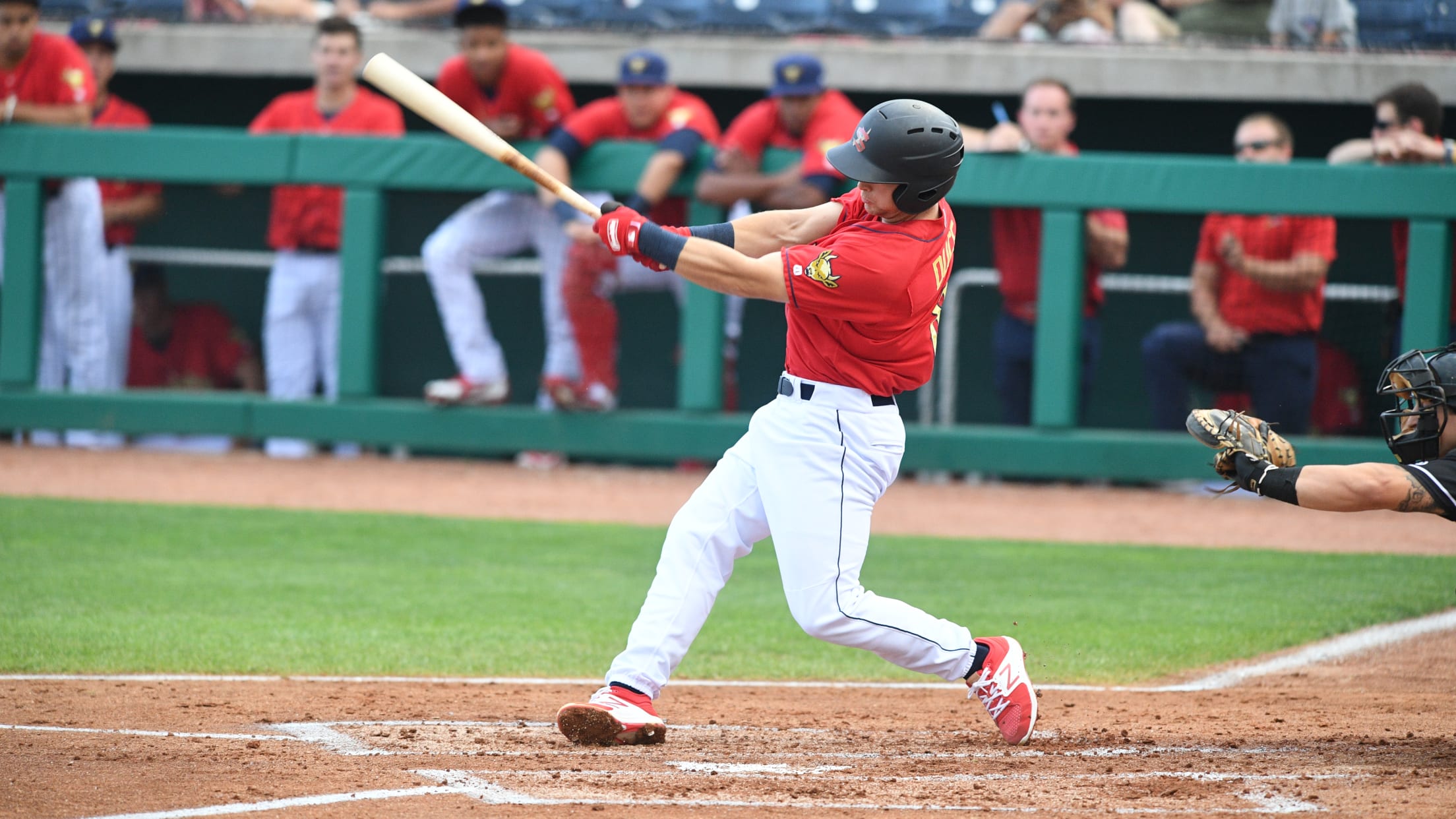 NILES, Ohio - Matt Duce collected four hits and Pedro Pages reached base five times to lead the State College Spikes' offense, and the Spikes scored eight unanswered runs over the seventh and eighth to erase a deficit and defeat the Mahoning Valley Scrappers, 10-3, on Friday night at Eastwood