Tacoma's Season-Long Winning Streak Snapped in Las Vegas on Father's Day
Rainiers streak ends at seven victories, best stretch since 2016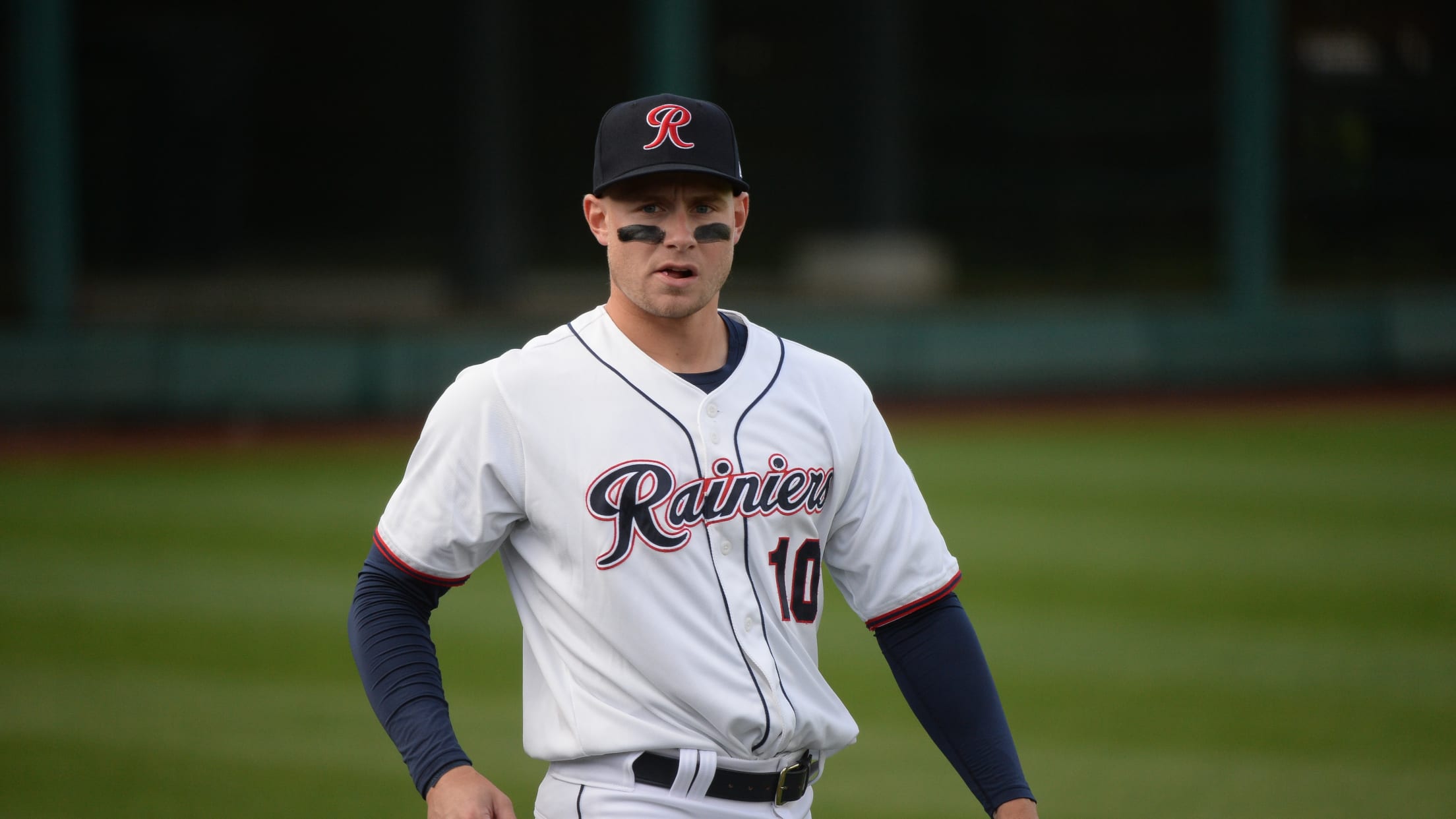 LAS VEGAS, NV – The Rainiers took a 2-1 lead in the 3rd inning on Sunday at Las Vegas Ballpark, but the Las Vegas Aviators scored the next 10 runs in a 14-3 final, snapping Tacoma's season-long, seven-game winning streak. Tacoma (22-16) got a sacrifice fly from shortstop Donovan Walton
Reinheimer Homers, Drives in Three against Las Vegas in Tacoma's Seventh Consecutive Victory
Bullpen gives strong performance as Rainiers extend season-long winning streak against Aviators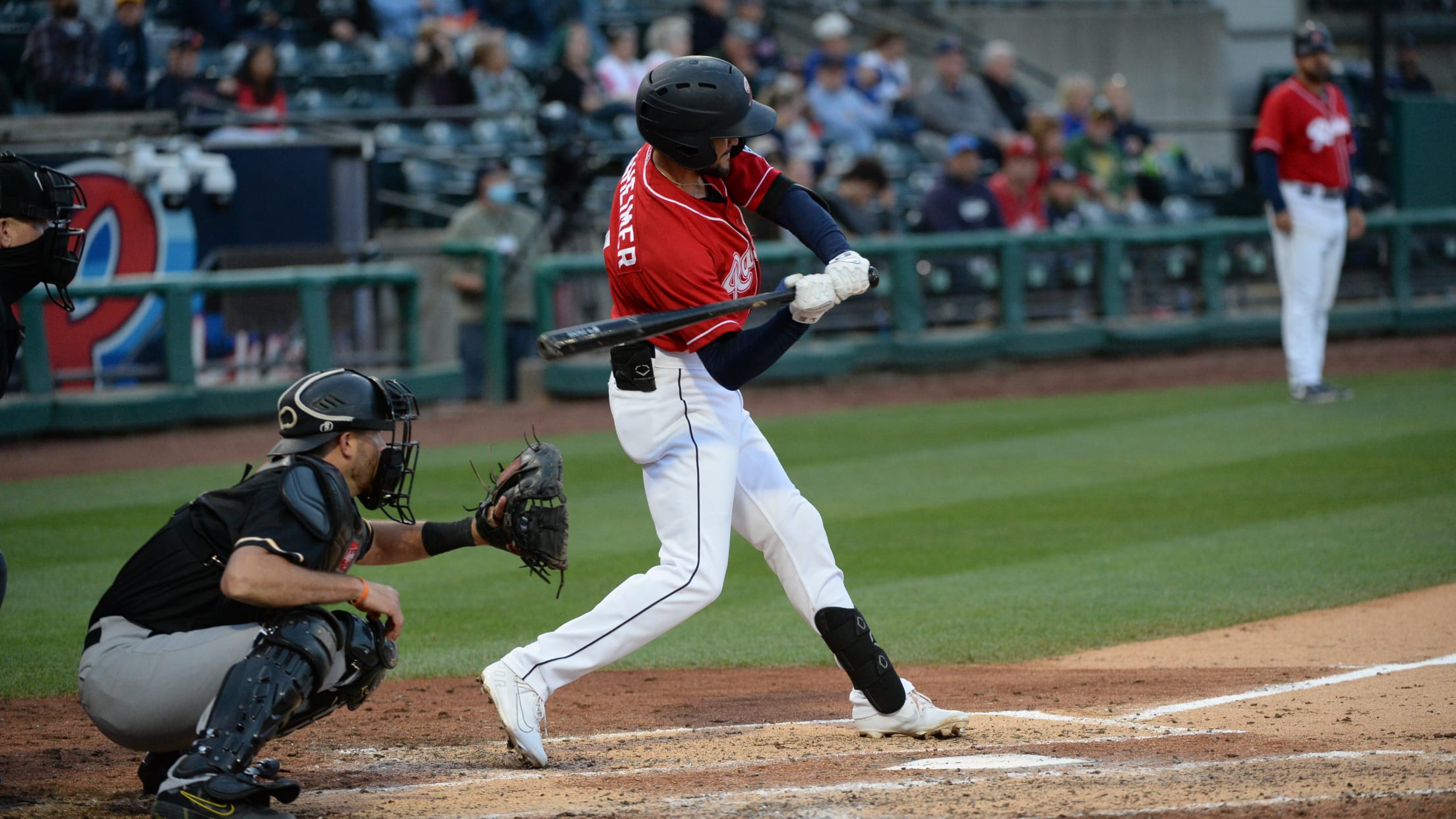 LAS VEGAS, NV – Shortstop Jack Reinheimer broke a 2-2 tie with a two-run home run in the 7th inning as the Tacoma Rainiers claimed their seventh straight victory on Saturday night against the Las Vegas Aviators, 5-3. Reinheimer added a 9th inning insurance run for the Rainiers with an
McCaughan Pitches Gem for Tacoma's Sixth Straight Victory in Las Vegas
Rainiers starter makes his longest outing since 2018, Tacoma's longest appearance of the season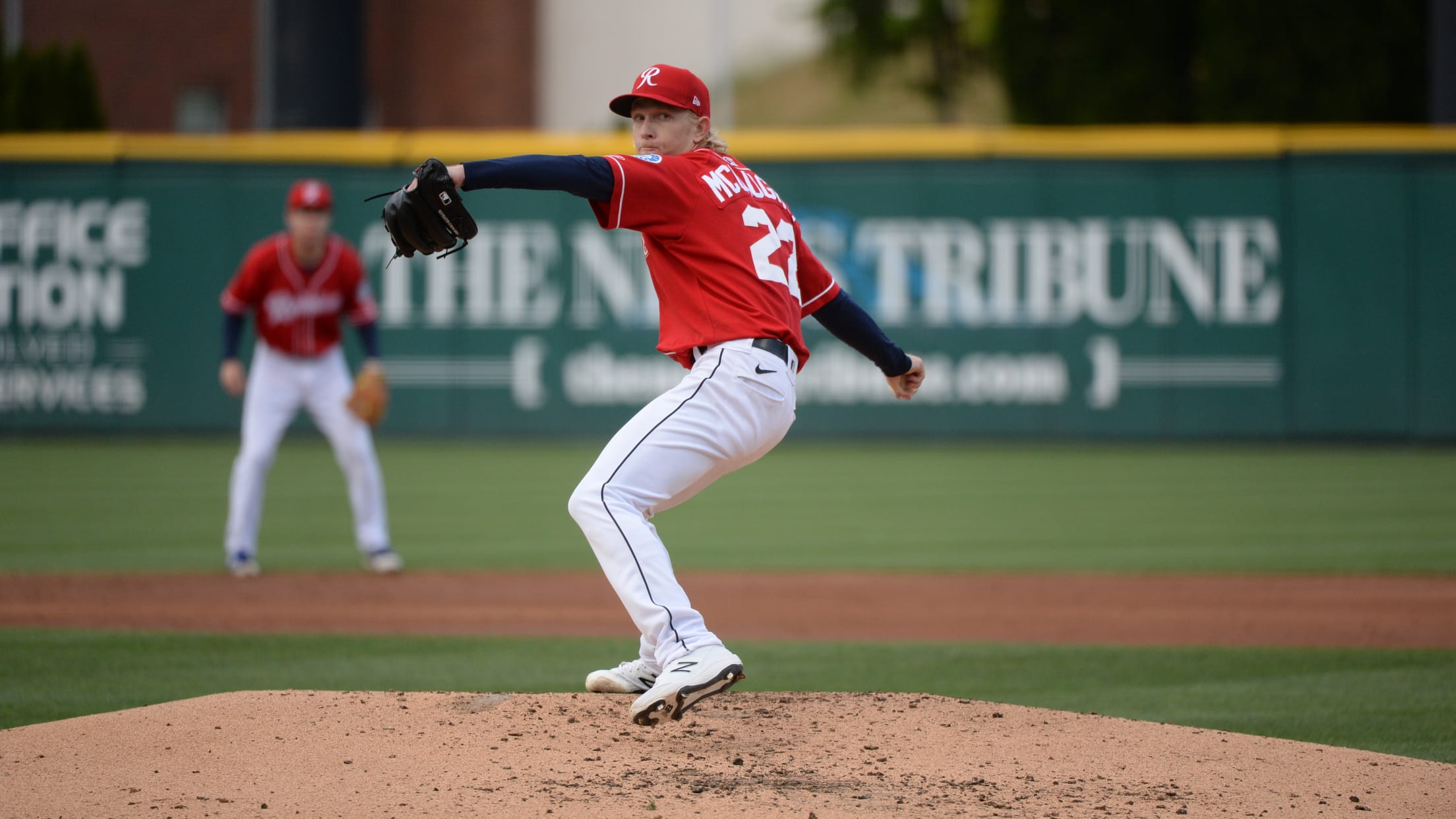 LAS VEGAS, NV – Tacoma right-hander Darren McCaughan spun eight quality innings on Friday while allowing just two runs as the Rainiers claimed their sixth straight victory against the Las Vegas Aviators, 5-2. The eight-inning performance is Tacoma's longest of the season and McCaughan's first outing of eight or more
Raleigh Homers, Extends Hitting Streak as Rainiers Outslug Aviators for Fifth Straight Victory
Tacoma catcher hits safely for 23rd straight game, three shy of tying franchise record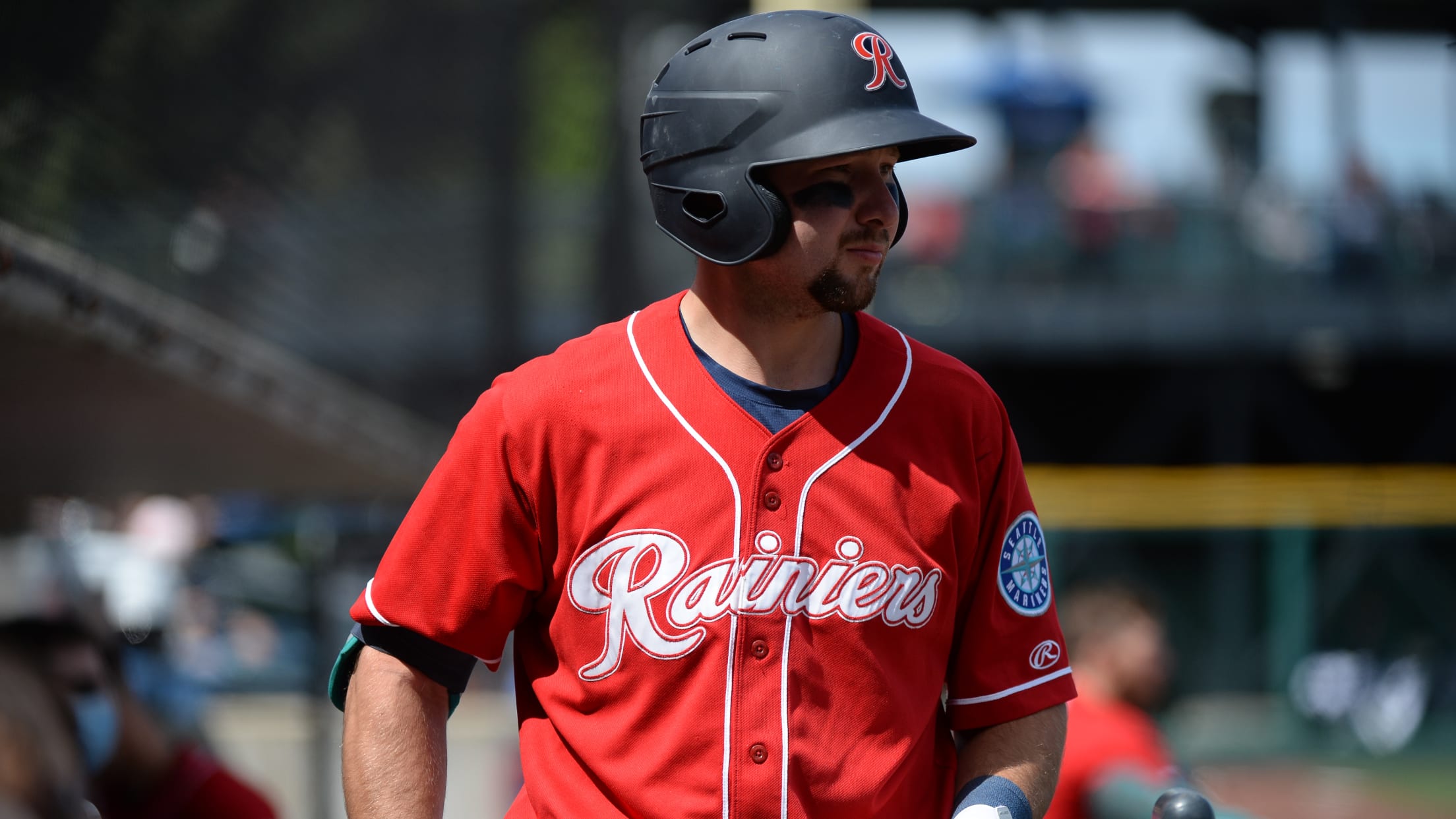 LAS VEGAS, NV – Cal Raleigh extended his career-long hitting streak to 23 games and hit one of Tacoma's four home runs on Thursday at Las Vegas Ballpark, as the Rainiers outdueled the Las Vegas Aviators, 11-7. Tacoma's fifth straight victory ties a season-long streak. Raleigh singled in the 1st
Rainiers Overcome Seven-Run Deficit, Walk Off Winners against River Cats in Extra Innings
Tacoma scores seven unanswered runs, capped by Reinheimer's game-winning sacrifice fly in 10th inning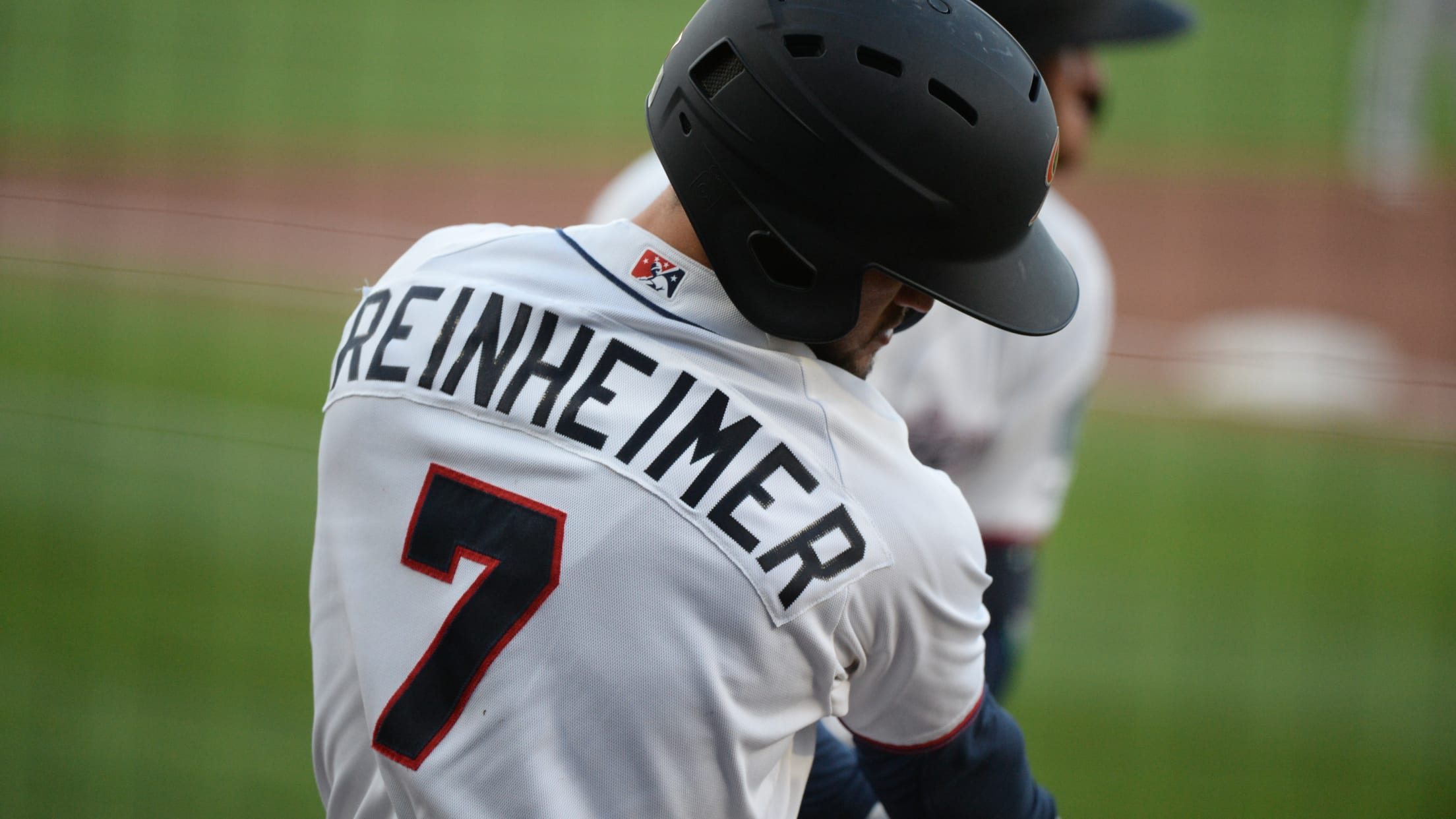 TACOMA, WA – The Rainiers found themselves trailing Sacramento 7-0 after 2 1/2 innings on Tuesday night at Cheney Stadium but rallied for the game's final seven runs and eventually walked off as 10-9 winners over the River Cats in 10 innings. Shortstop Jack Reinheimer's sacrifice fly scored center fielder
Kelenic and White Go Yard as Rainiers Take Third Straight against Sacramento
Tacoma homers for 20th consecutive game; Raleigh extends career-long hitting streak with double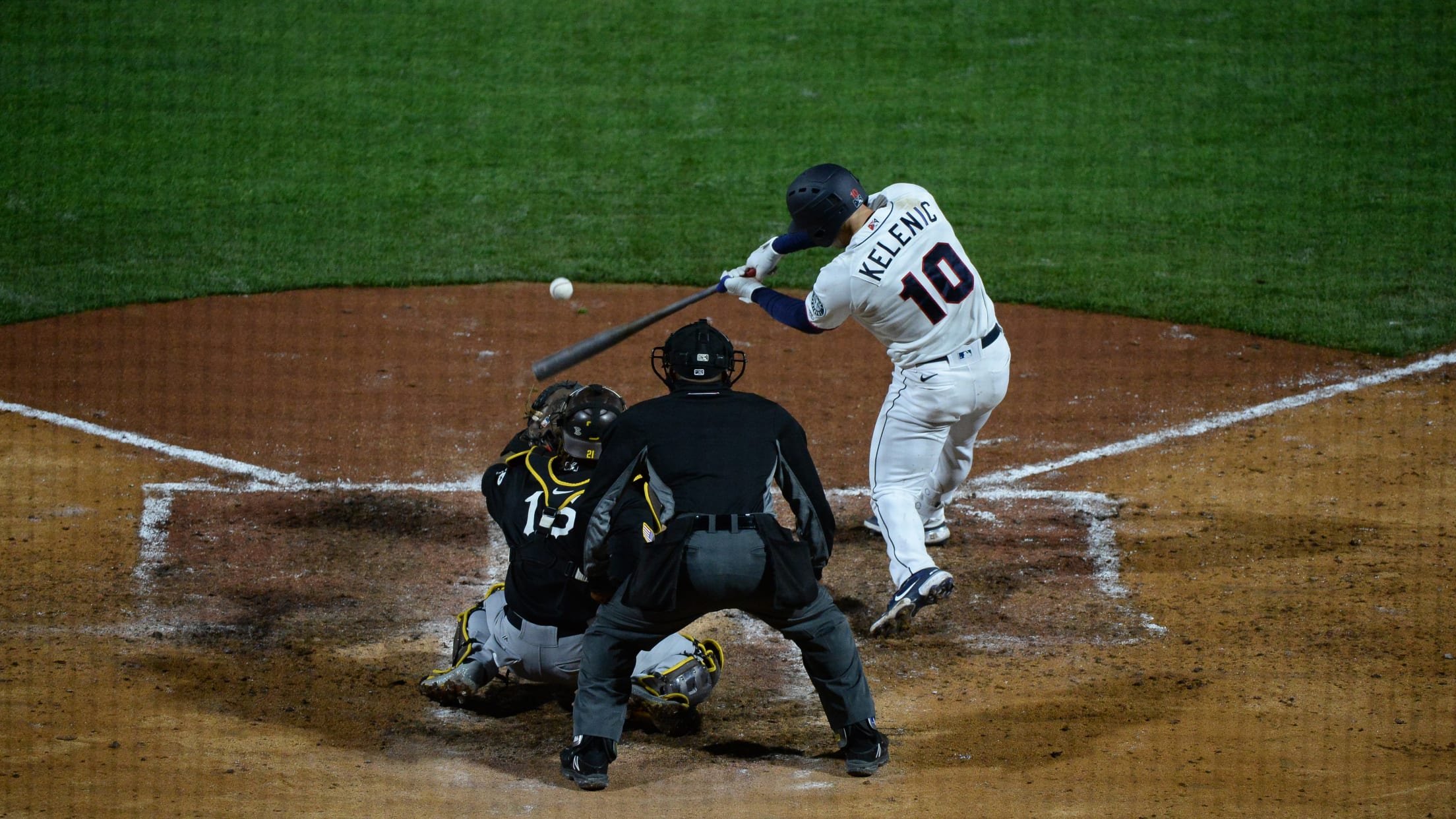 TACOMA, WA – Designated hitter Evan White gave Tacoma a go-ahead two-run home run in the 6th inning, and left fielder Jarred Kelenic added an insurance run with a 7th inning solo blast, as the Rainiers claimed their third straight victory over the Sacramento River Cats on Monday at Cheney
Tacoma Rainiers vs. Sacramento River Cats Sunday Game Postponed due to Inclement Weather
Game will be made up as part of a doubleheader on Sunday, July 25; tickets exchangeable for any date except July 3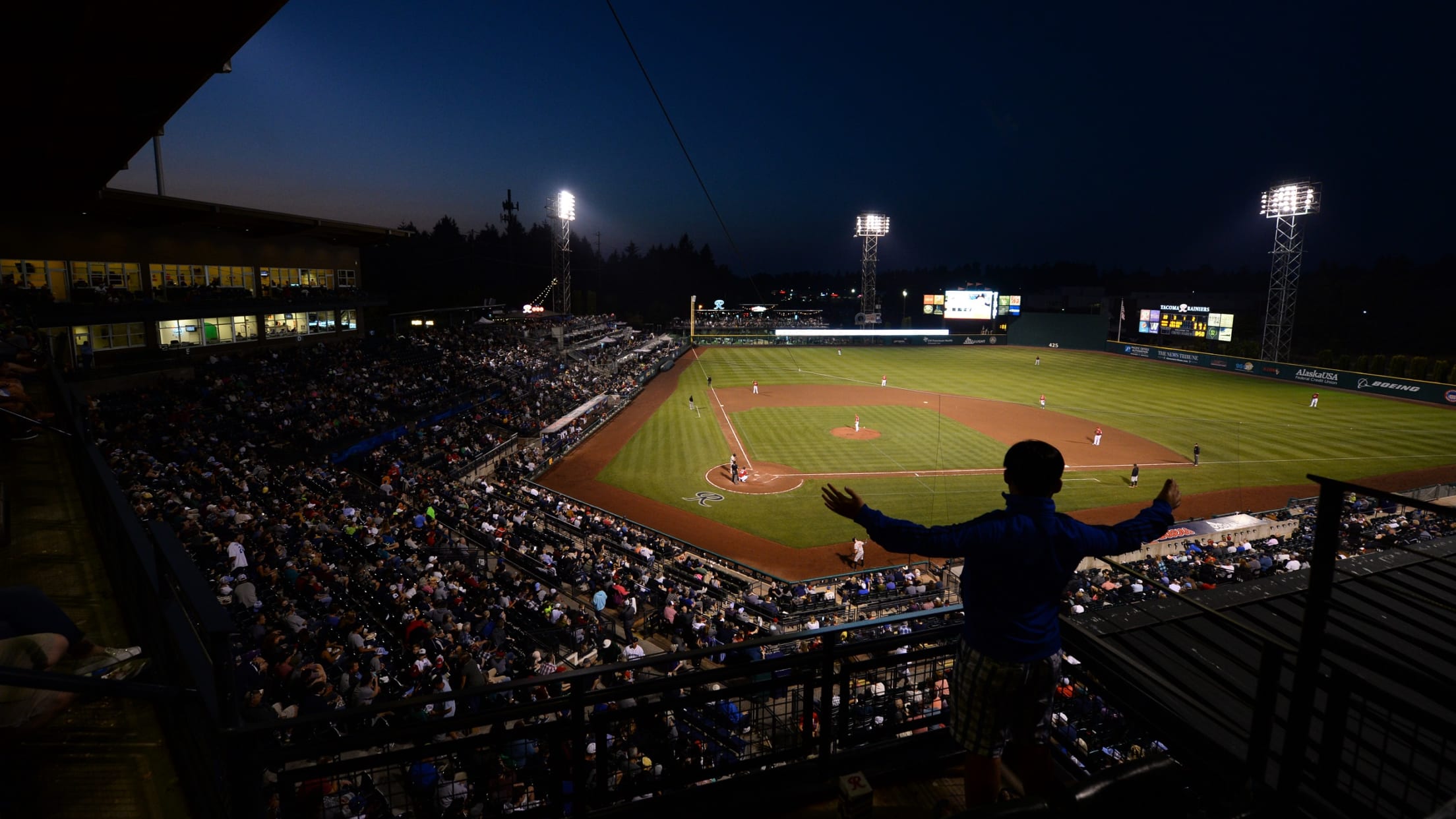 TACOMA, WA – Sunday's matchup between the Tacoma Rainiers and Sacramento River Cats was postponed due to inclement weather. The game will be made up as part of a doubleheader (two 7-inning games) at Cheney Stadium on Sunday, July 25, with first pitch of game one beginning at 12:05 p.m.
Ty Kelly's Walk-Off Home Run Pushes Tacoma to Victory over Sacramento
River Cats tie game with 9th inning home run, Kelly makes Rainiers back-to-back winners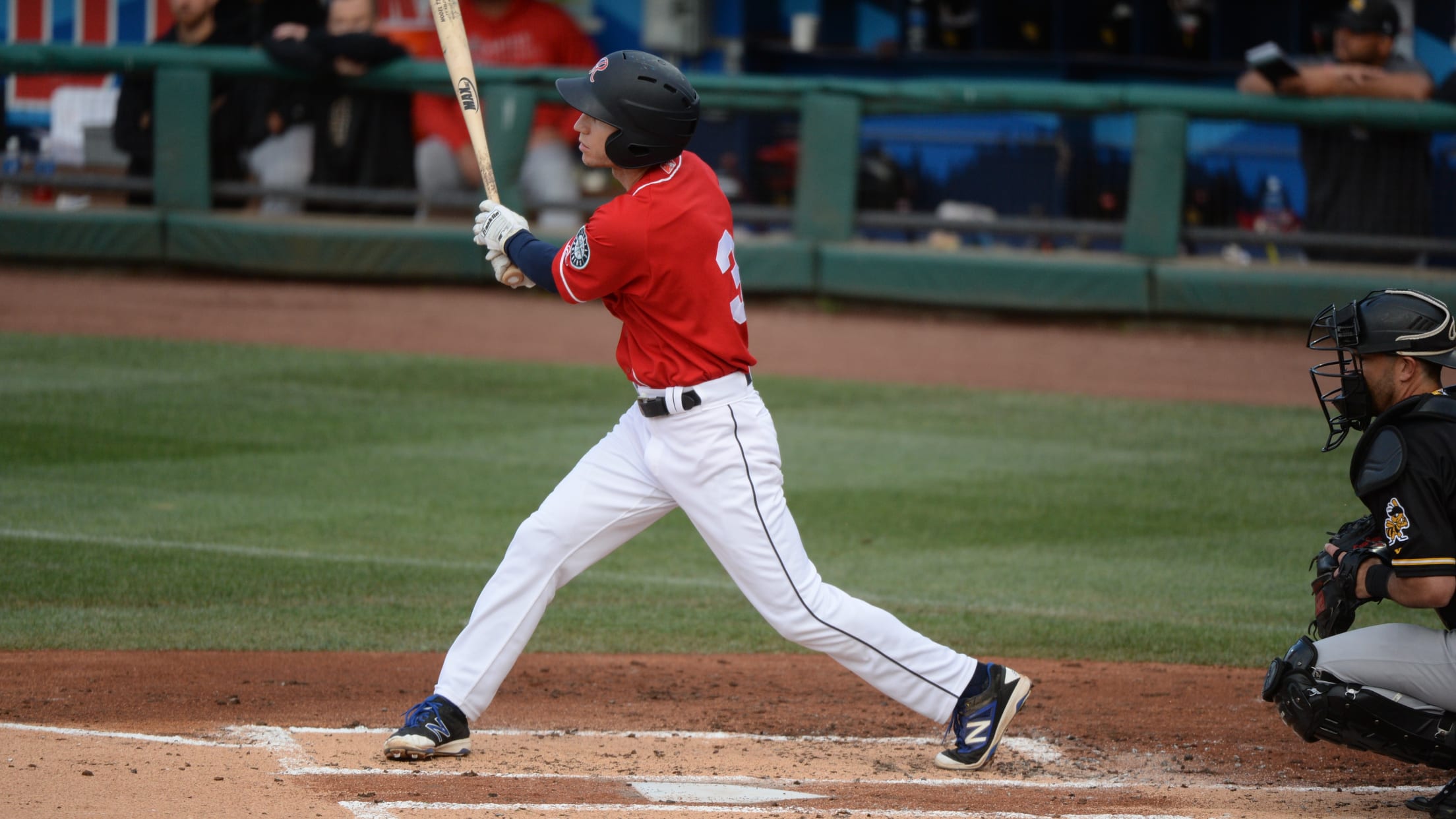 TACOMA, WA – Sacramento tied the game in the top of the 9th inning on Saturday on a solo home run by Arismendy Alcántra, but Tacoma second baseman Ty Kelly blasted a walk-off solo shot in the home half of the inning to give the Rainiers their second straight victory
Evan White Crushes Three-Run Blast in Big Inning for Rainiers, Tacoma Evens Series with Sacramento
Raleigh extends career-long hitting streak, Tacoma stretches home run streak to longest since at least 2005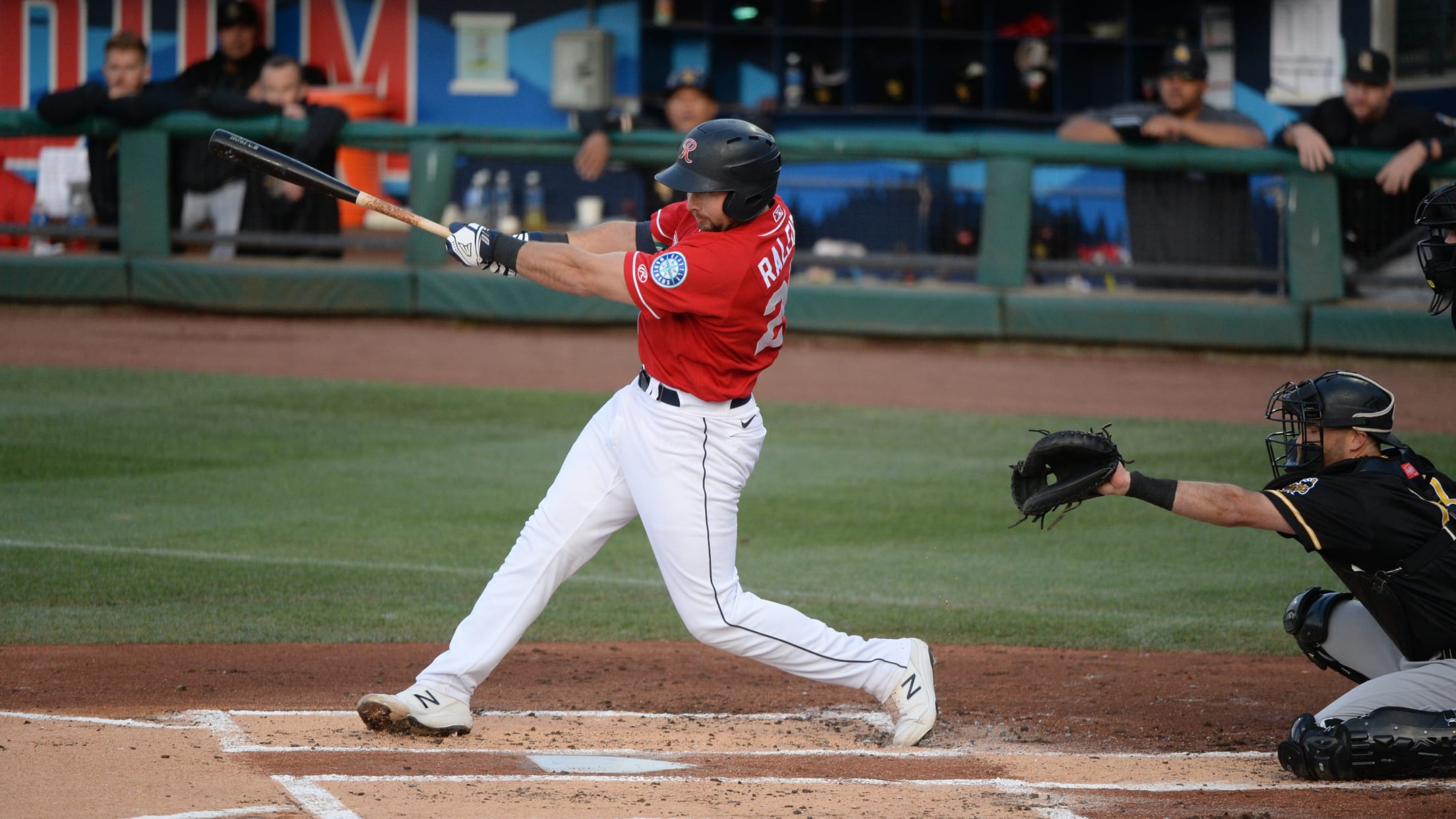 TACOMA, WA – The Rainiers pushed across six runs in the 2nd inning on Friday night at Cheney Stadium, capped by a three-run home run from Major League rehabber Evan White, as Tacoma ran away from the Sacramento River Cats, 7-2. White's long ball was the second of the inning
Dylan Moore Homers on Rehab Assignment, Rainiers Outslugged by Sacramento in Series Opener
Witte crushes solo shot, Tacoma has home runs in 17 straight games for first time since 2010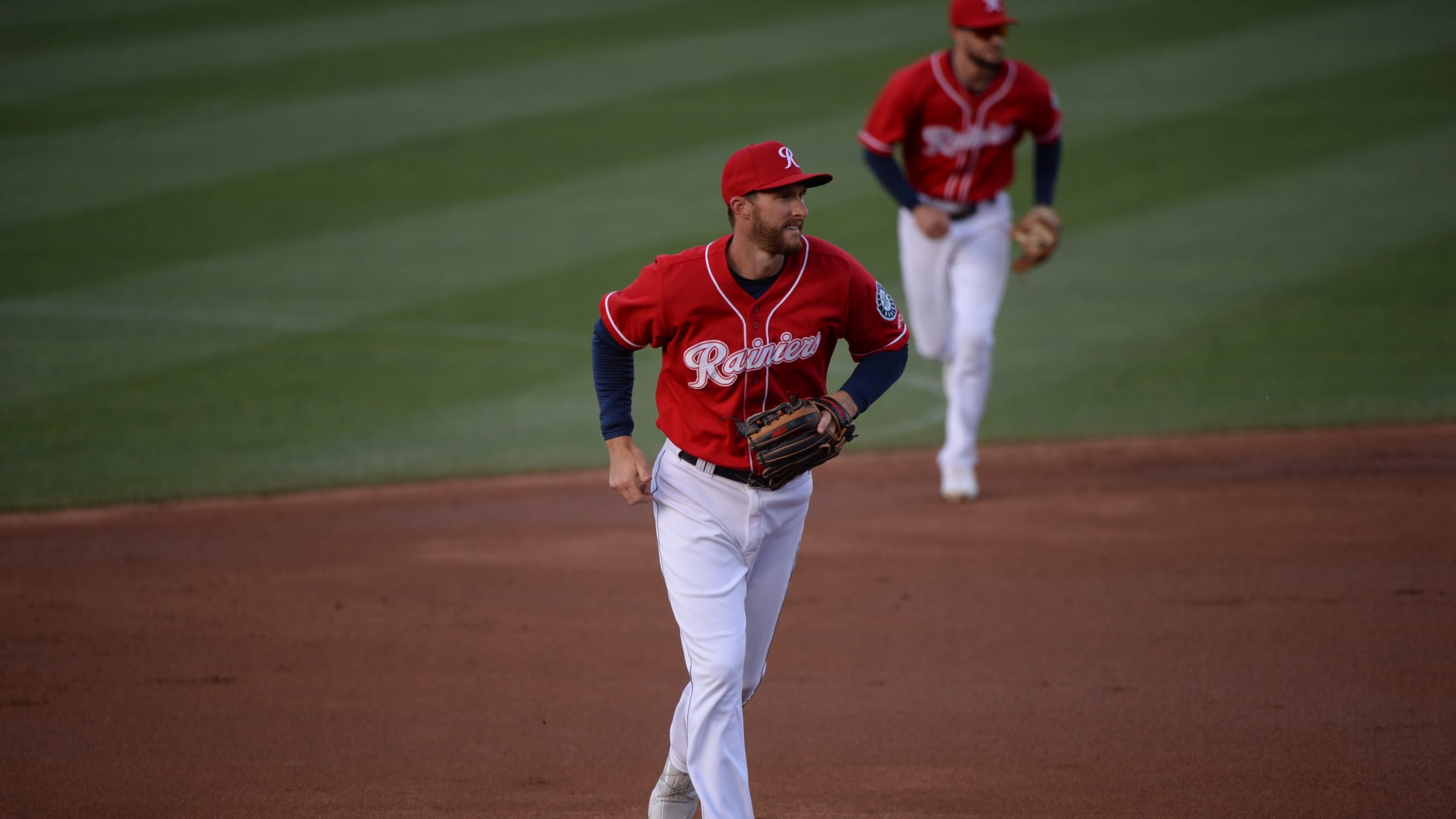 TACOMA, WA – Second baseman Dylan Moore doubled in the 1st inning on Thursday and added a 3rd inning home run, his first during his Major League rehab assignment with Tacoma, but the Rainiers were defeated by the Sacramento River Cats at Cheney Stadium, 15-7. Moore has four extra-base hits
Rainiers Win in Kelenic's Return to Tacoma, Graveman Pitches an Inning on Rehab Assignment
Tacoma ropes six extra-base hits including home runs from Reinheimer and Marmolejos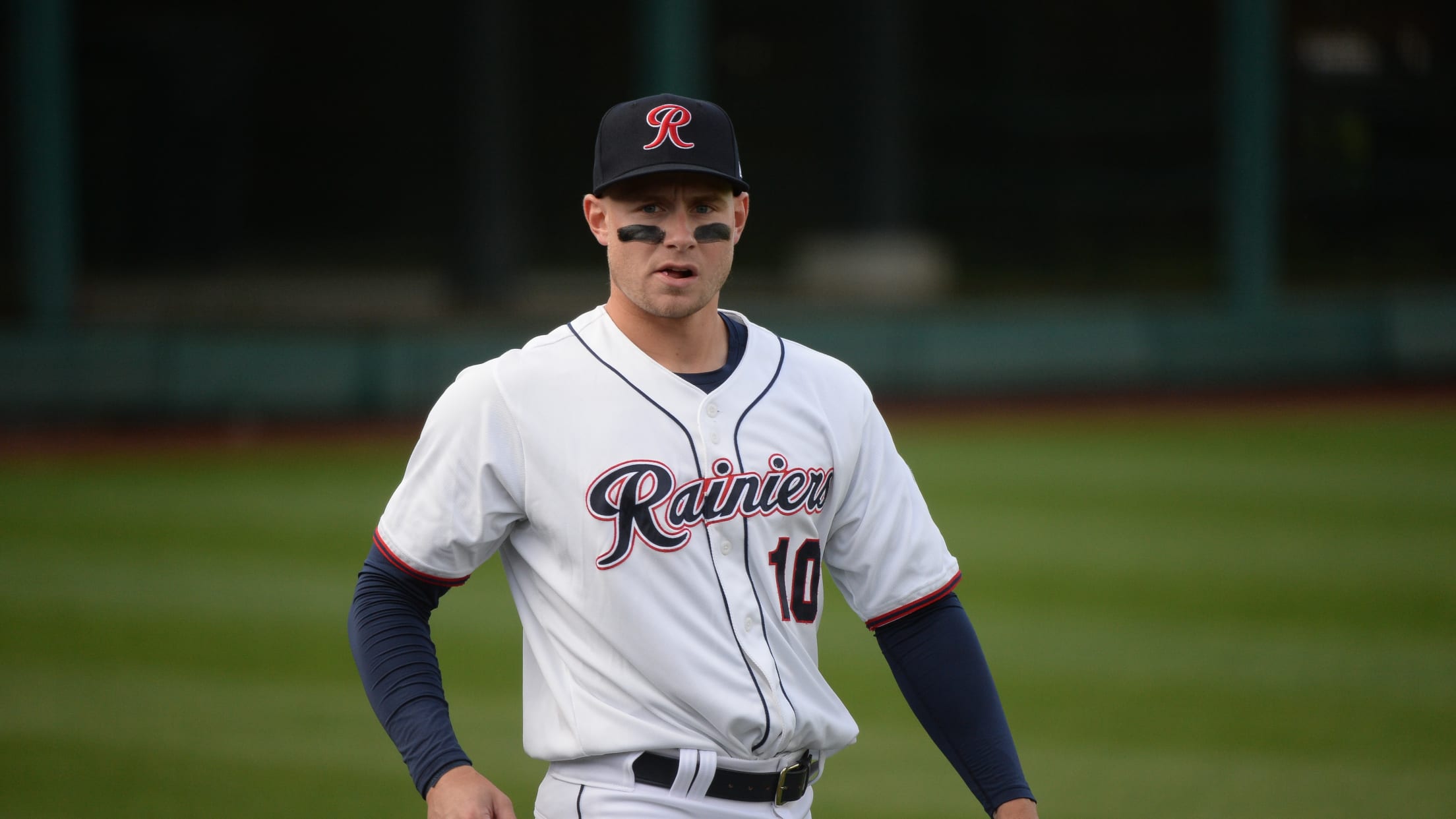 TACOMA, WA – The Rainiers totaled six extra-base knocks, including multi-run home runs by shortstop Jack Reinheimer and left fielder José Marmolejos, beating the Salt Lake Bees in Tuesday's series finale at Cheney Stadium, 7-3. Center fielder Jarred Kelenic had a sacrifice fly for Tacoma in his first game since
Dylan Moore Starts Rehab Assignment with Tacoma, Rainiers Fall to Salt Lake on Monday
Moore singles and steals a base, Witte keeps Tacoma's home run streak alive with 7th inning blast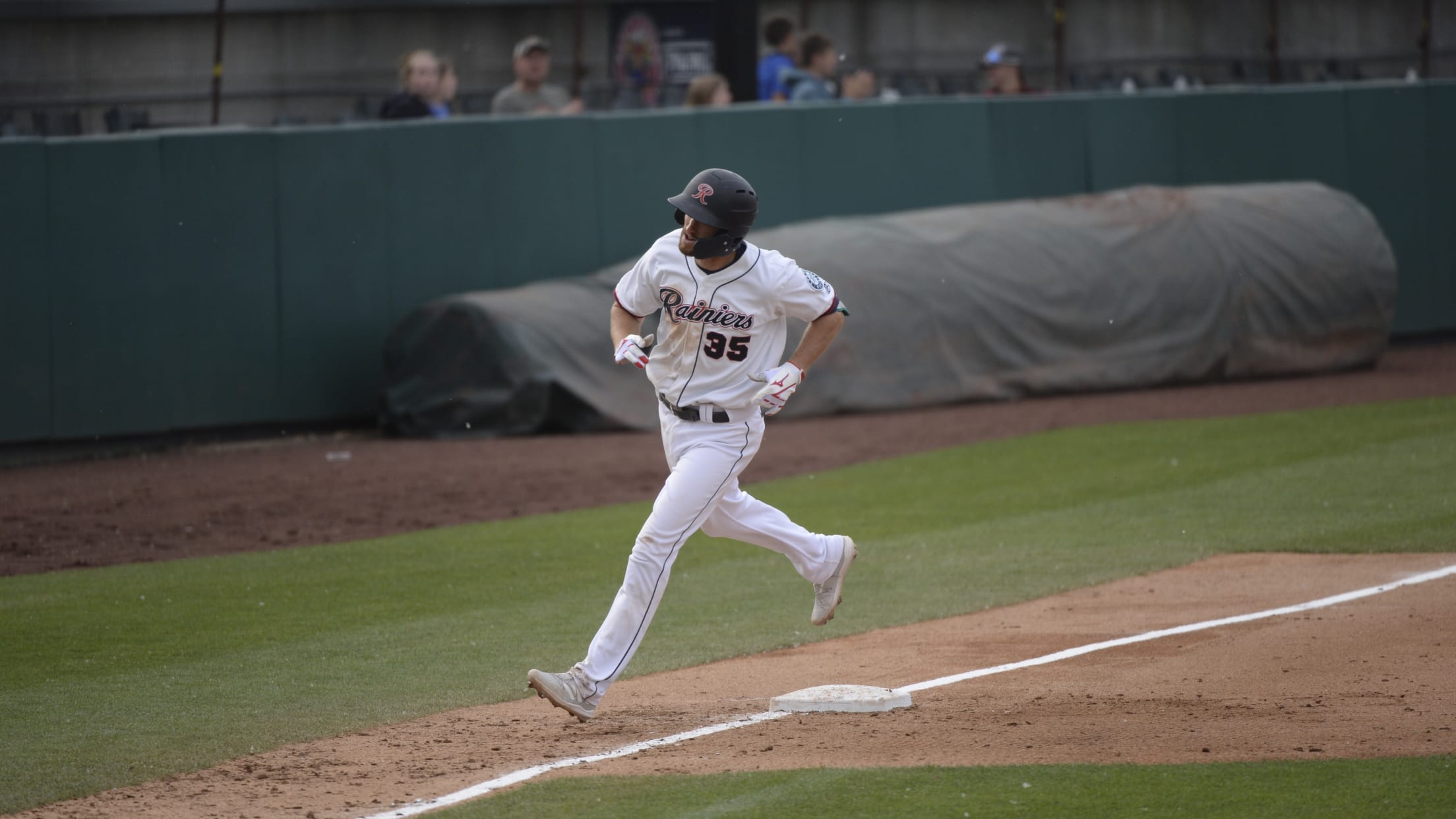 TACOMA, WA – Second baseman Dylan Moore singled for Tacoma in his first game on a Major League rehab assignment, and the Salt Lake Bees handed the Rainiers a 9-2 defeat on Monday night at Cheney Stadium. Third baseman Jantzen Witte extended Tacoma's home run streak by launching a 2-run
Shed Long Jr. Leads Off with First Home Run, Rainiers Hang On to Beat Salt Lake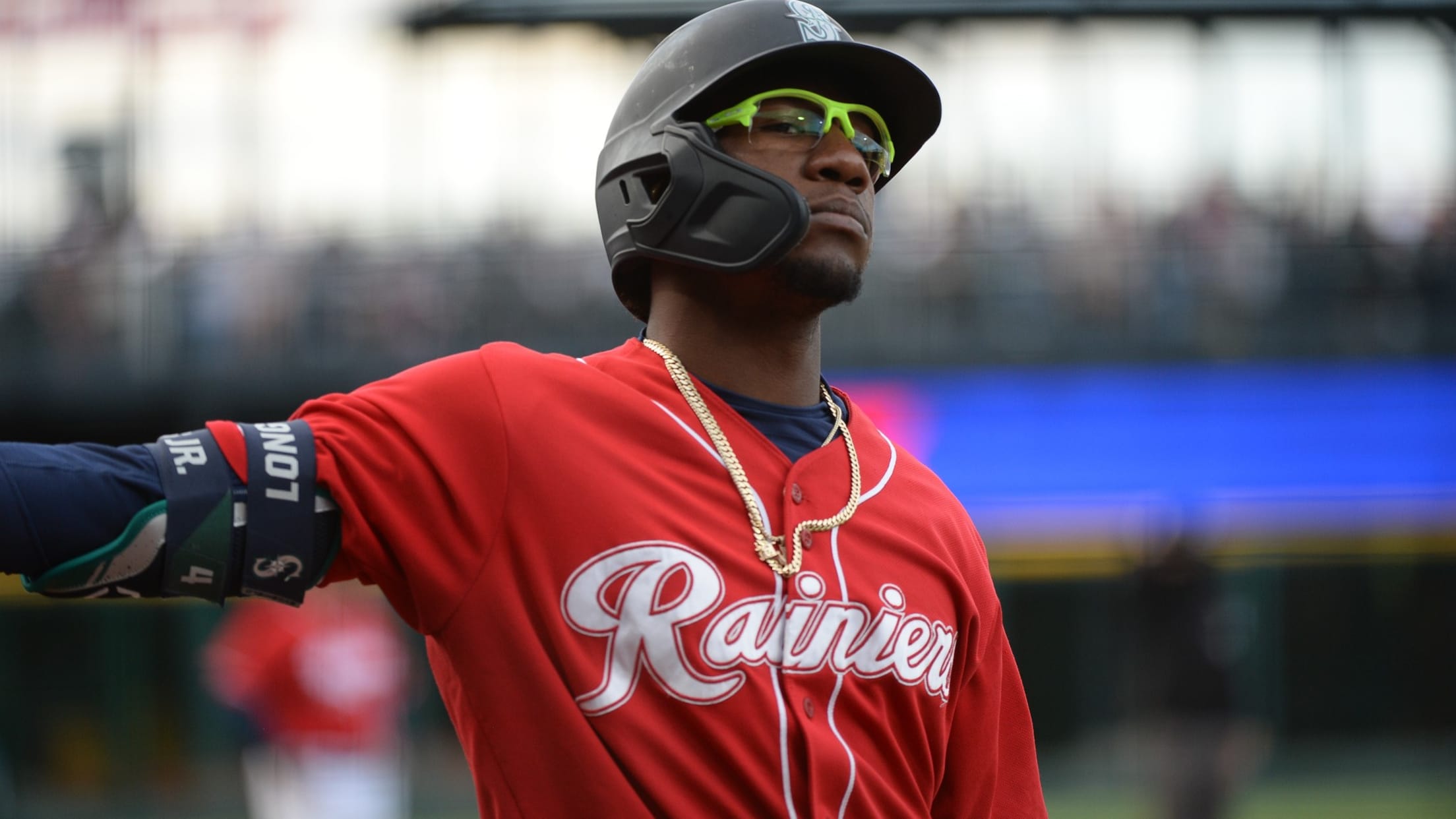 TACOMA, WA – Down a run in the opening inning on Saturday, the Rainiers rallied for 5 runs across the first two frames, starting with a leadoff home run from second baseman Shed Long Jr., as Tacoma defeated the Salt Lake Bees, 5-4. Four Tacoma relievers combined for 5 1/3
Luis Torrens Pokes Two-Run Home Run for Only Rainiers Runs in Defeat to Salt Lake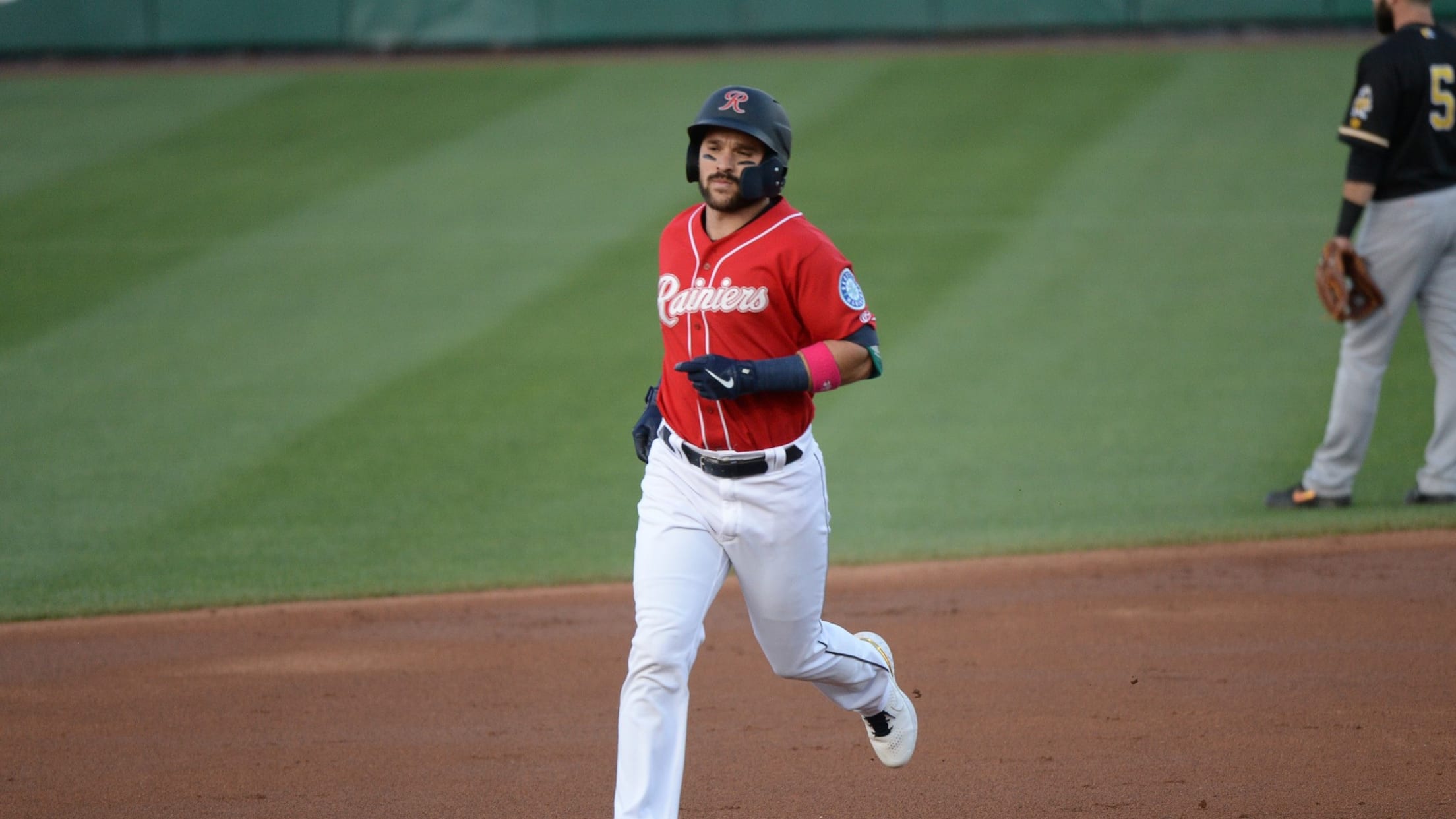 TACOMA, WA – Salt Lake hit three 1st inning home runs on Friday, and the Tacoma offense was limited to a 2-run 1st inning blast from first baseman Luis Torrens, as the Bees defeated the Rainiers for the second-straight night, 8-2. Torrens' opposite field shot was his fifth with Tacoma,
Raleigh Extends Hitting Streak with Long Home Run, Rainiers Cannot Erase Early Deficit to Salt Lake
Tacoma catcher has hit safely in straight 15 games, blasts homer for league-leading 18th extra-base hit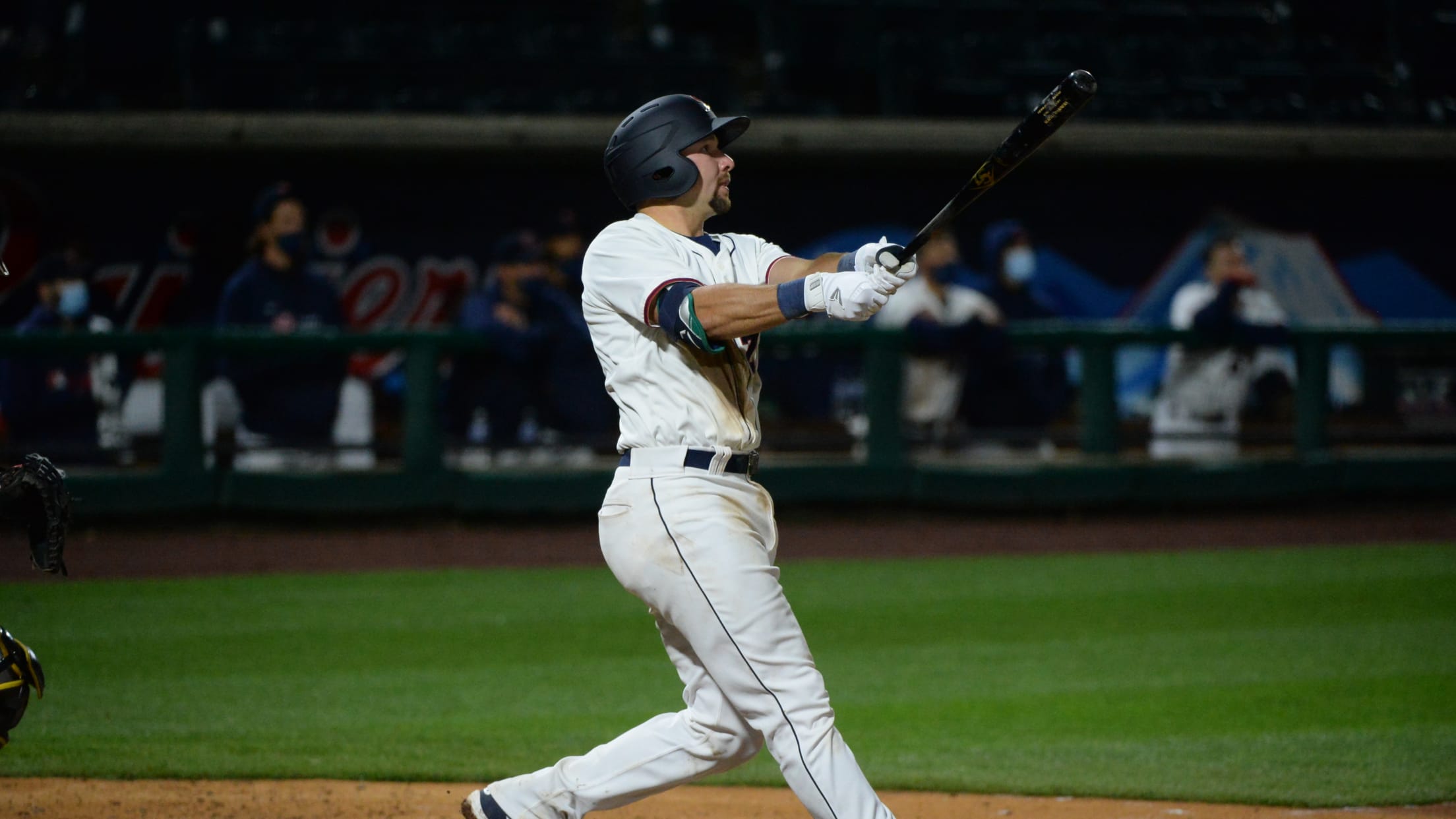 TACOMA, WA – The Rainiers were in a 5-1 hole after 1 ½ innings on Thursday night at Cheney Stadium, and twice battled back to get within a run, but the Salt Lake Bees held on to defeat Tacoma, 10-5. Catcher Cal Raleigh extended his hitting streak to 15 games
Marmolejos Clobbers Two Homers, Rainiers Collect Six Extra-Base Hits to Earn Split with Reno
Tacoma goes yard three times, Shed Long hits first two doubles of Major League rehab assignment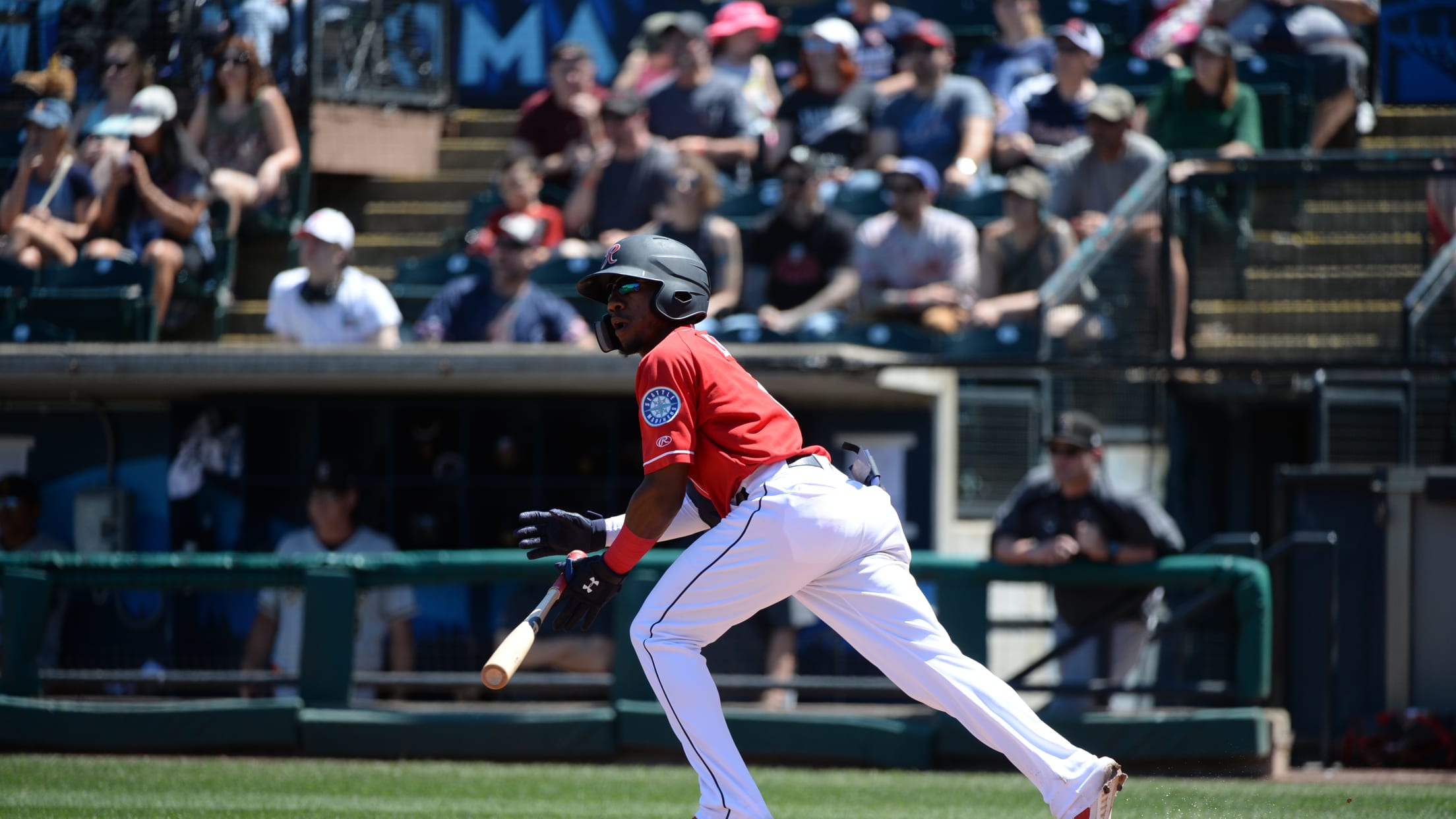 RENO, NV – Left fielder José Marmolejos crushed a 3-run 1st inning home run and added a 9th inning insurance run with a solo blast, leading the Tacoma Rainiers to an 8-4 victory over the Reno Aces on Tuesday night. Right fielder Dillon Thomas belted his sixth home run and
Single-Game Tickets to All Remaining Tacoma Rainiers 2021 Home Games Now Available for Purchase
Rainiers announce full promotional calendar for remaining 48 contests, including 12 theme nights and recurring weekly deals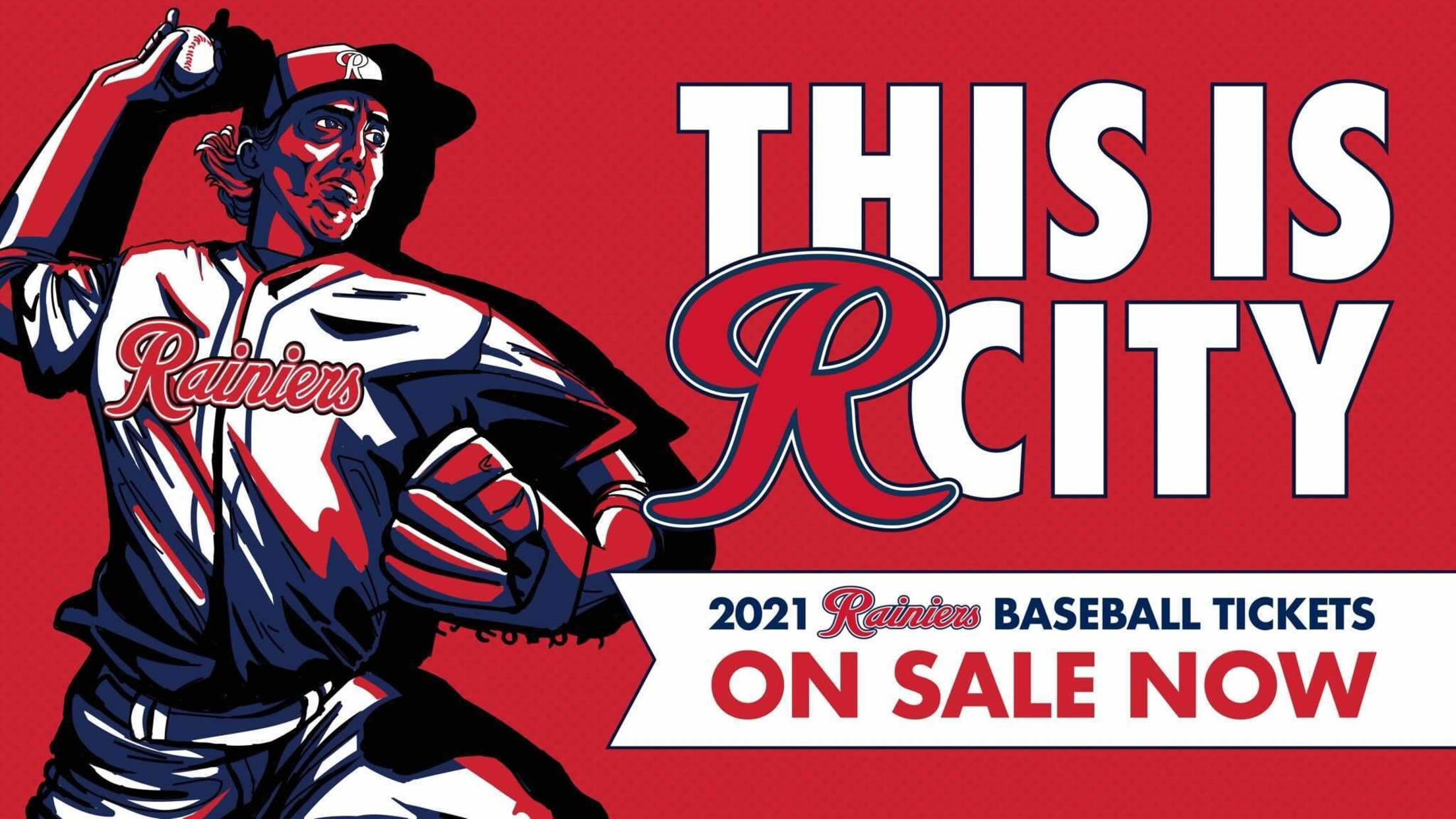 TACOMA, WA – The Tacoma Rainiers today made single-game tickets to all 48 remaining 2021 home games available for purchase. The team also released promotional dates throughout the remainder of the year at Cheney Stadium with a dozen specialty nights, including a Fourth of July day game celebration at Cheney
Logan Verrett Shuts down Aces, Rainiers Offense Erupts for Double Digits on Memorial Day
Verrett delivers Tacoma's longest start of the season in quality outing; Travis hits two homers but exits early with injury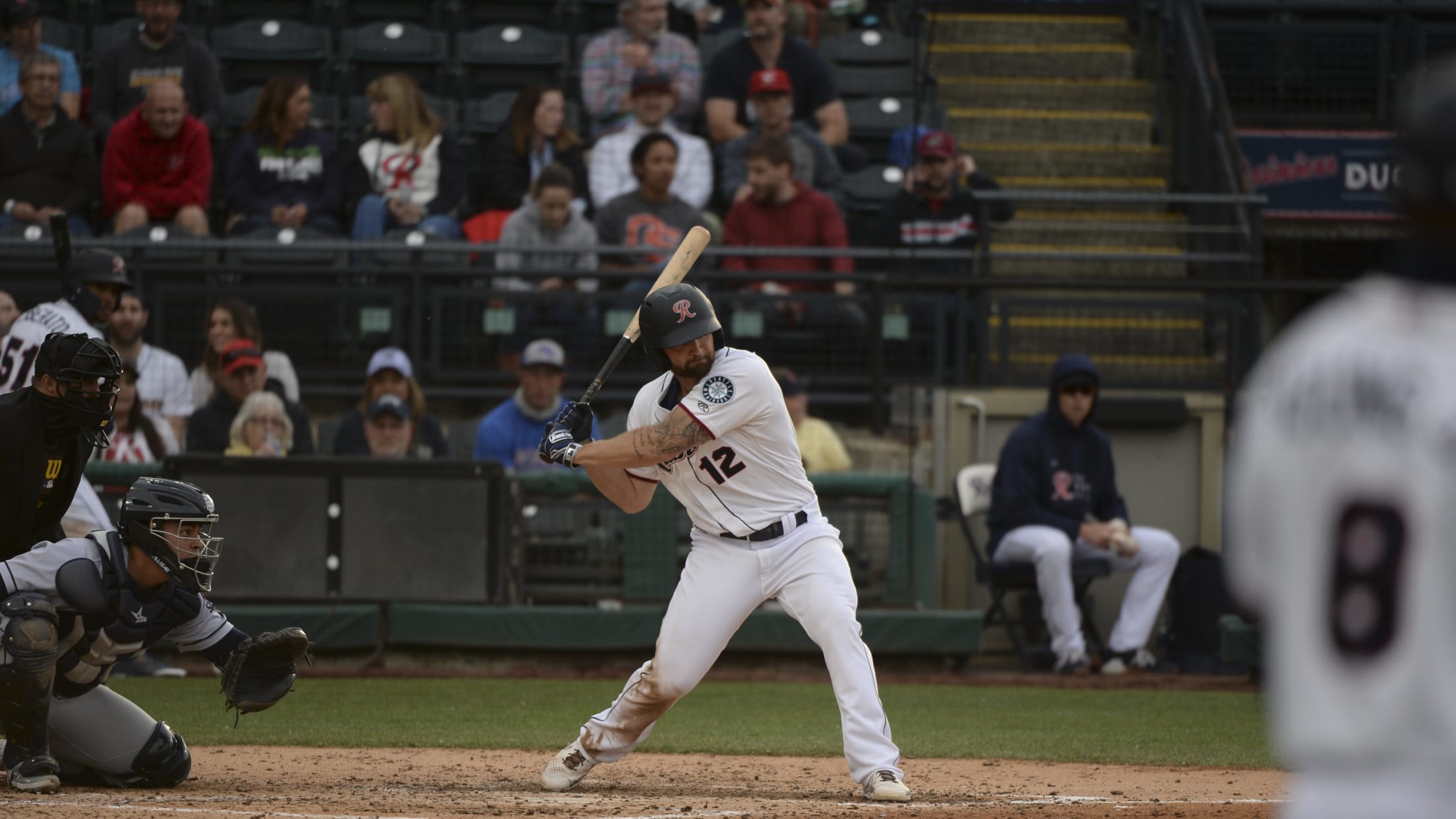 RENO, NV – The Rainiers put double digits on the scoreboard for the second time this season, and righty Logan Verrett fended off the Reno Aces offense as Tacoma cruised to a 11-4 victory on Memorial Day at Greater Nevada Field. Verrett gave Tacoma 7 innings of 1-run baseball, surrendering
Newcomer Robert Winslow Pitches Four Shutout Innings for Tacoma, Reno Hits Walk-Off Home Run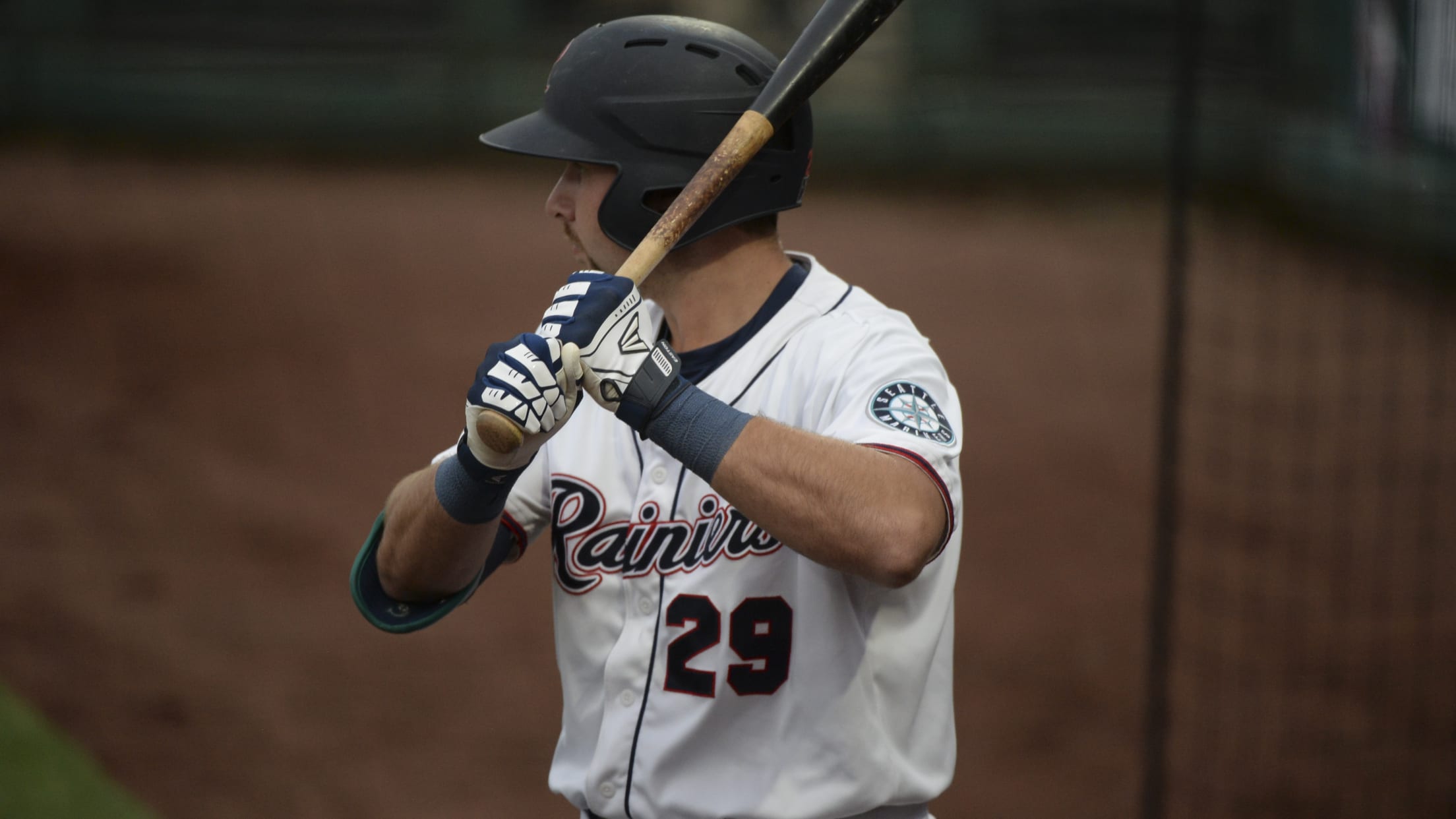 RENO, NV – The Rainiers took a 6-2 lead into the bottom of the 9th inning at Greater Nevada Field on Sunday afternoon, but the Reno Aces rallied for 5 runs, including a 3-run, walk-off home run by Bryan Holaday to end the game, 7-6. Right-hander Robert Winslow was a
Four Home Runs, Strong Pitching Get Rainiers Back in Win Column at Reno
Tacoma homers in eighth straight game; pitchers hold opponent to single run for second time this season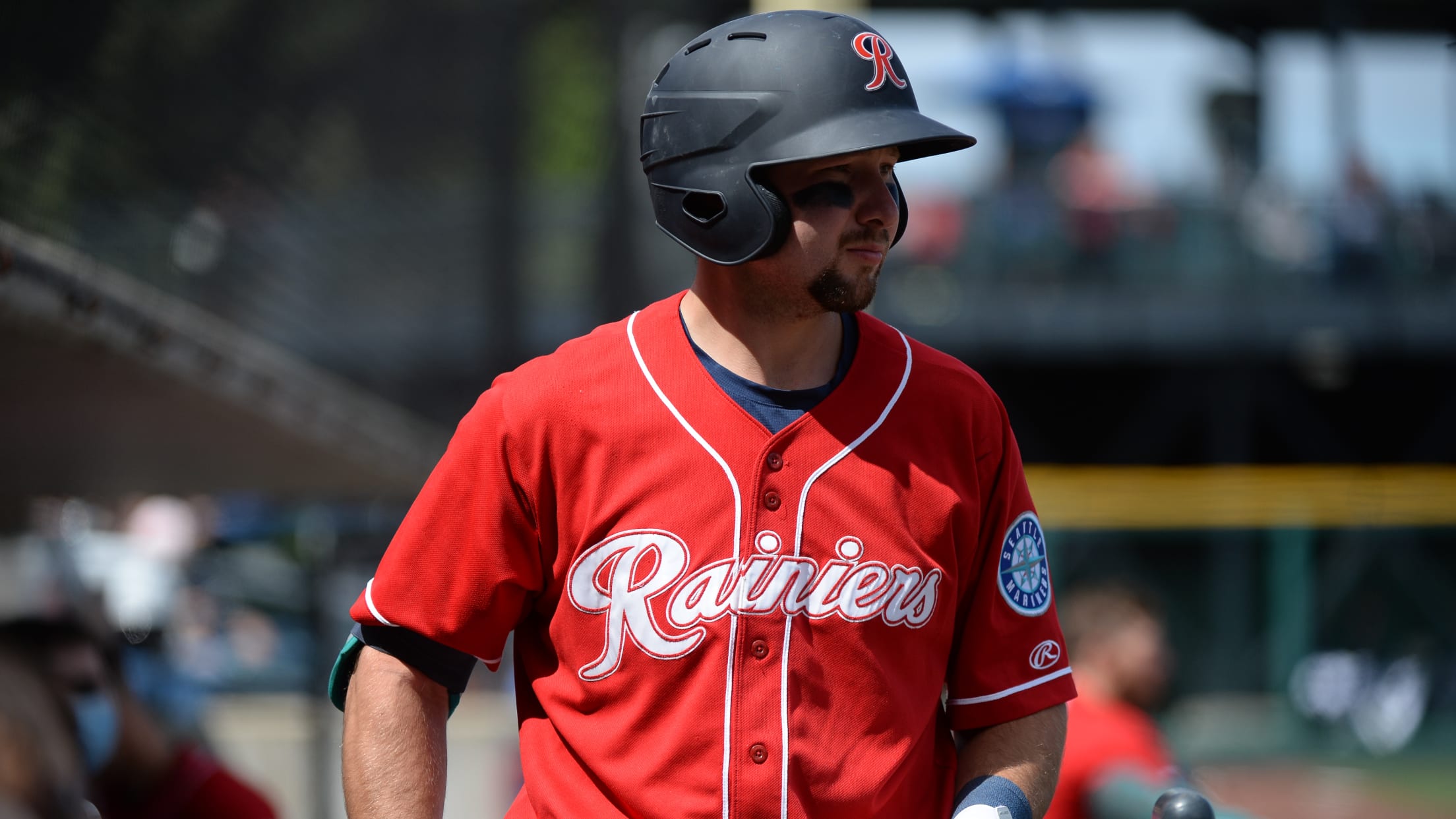 RENO, NV – After dropping the first two games in Reno, the Rainiers put together a solid all-around performance on Saturday to defeat the Aces, 7-1. Tacoma's 3 through 6 hitters all homered, including designated hitter Cal Raleigh's second home run of the series, and five pitchers combined to allow
Rainiers Fall to Reno in Extra Innings despite Big Offensive Night for Raleigh and Fraley
Fraley blasts leadoff home run, Raleigh clubs three-run homer in 10th inning defeat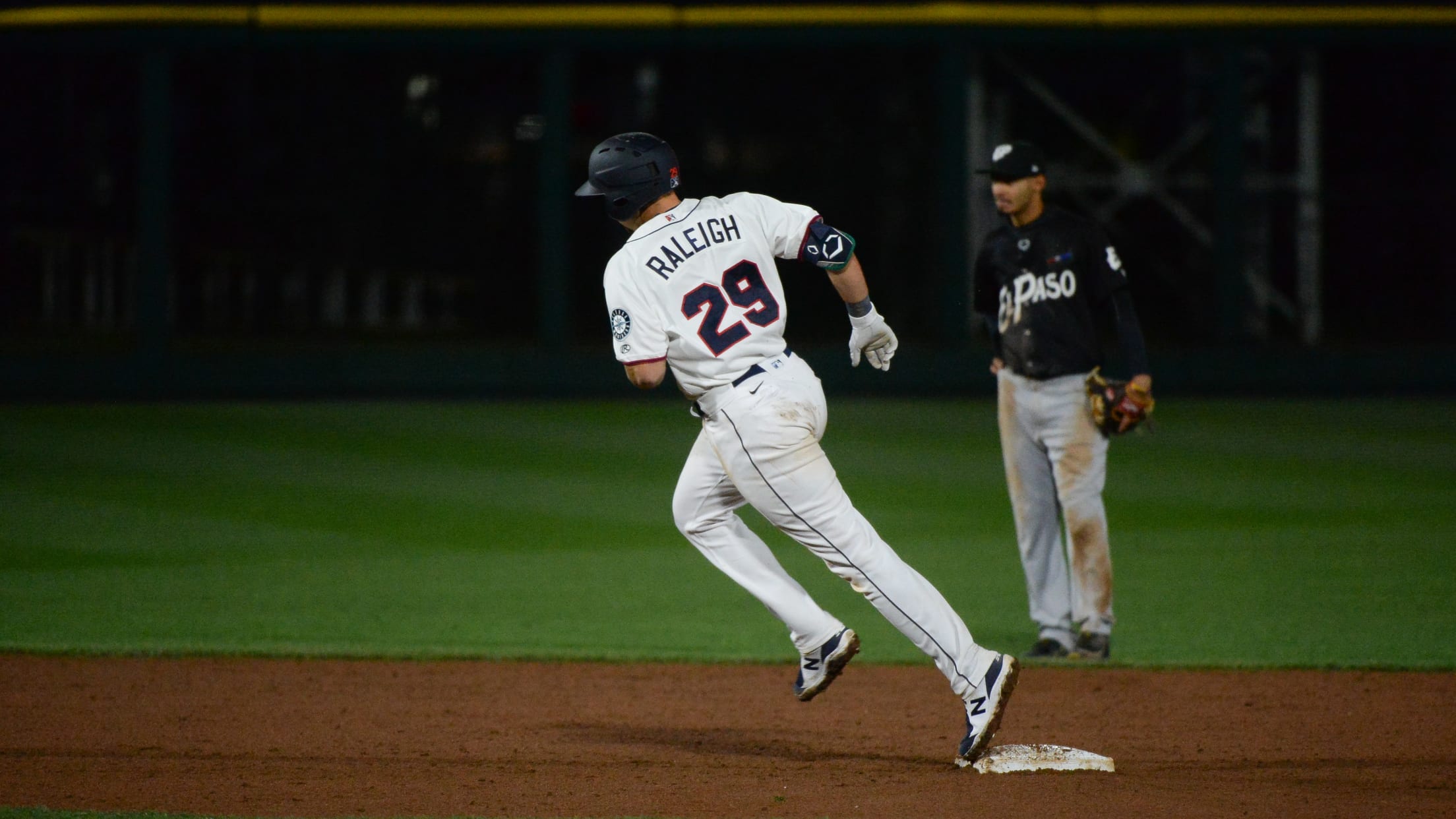 RENO, NV – Designated hitter Jake Fraley started Friday night's game with an opposite field leadoff home run for Tacoma, and Cal Raleigh gave the Rainiers a cushion with a 6th inning 3-run blast, but the Reno Aces rallied for a 10th inning walk-off victory at Greater Nevada Field, 8-7.
Three Rainiers Launch Home Runs, Reno Snaps Tacoma's Five-Game Winning Streak
Torrens, Thomas and Travis each blast solo shots in defeat; infielder Witte makes second pitching appearance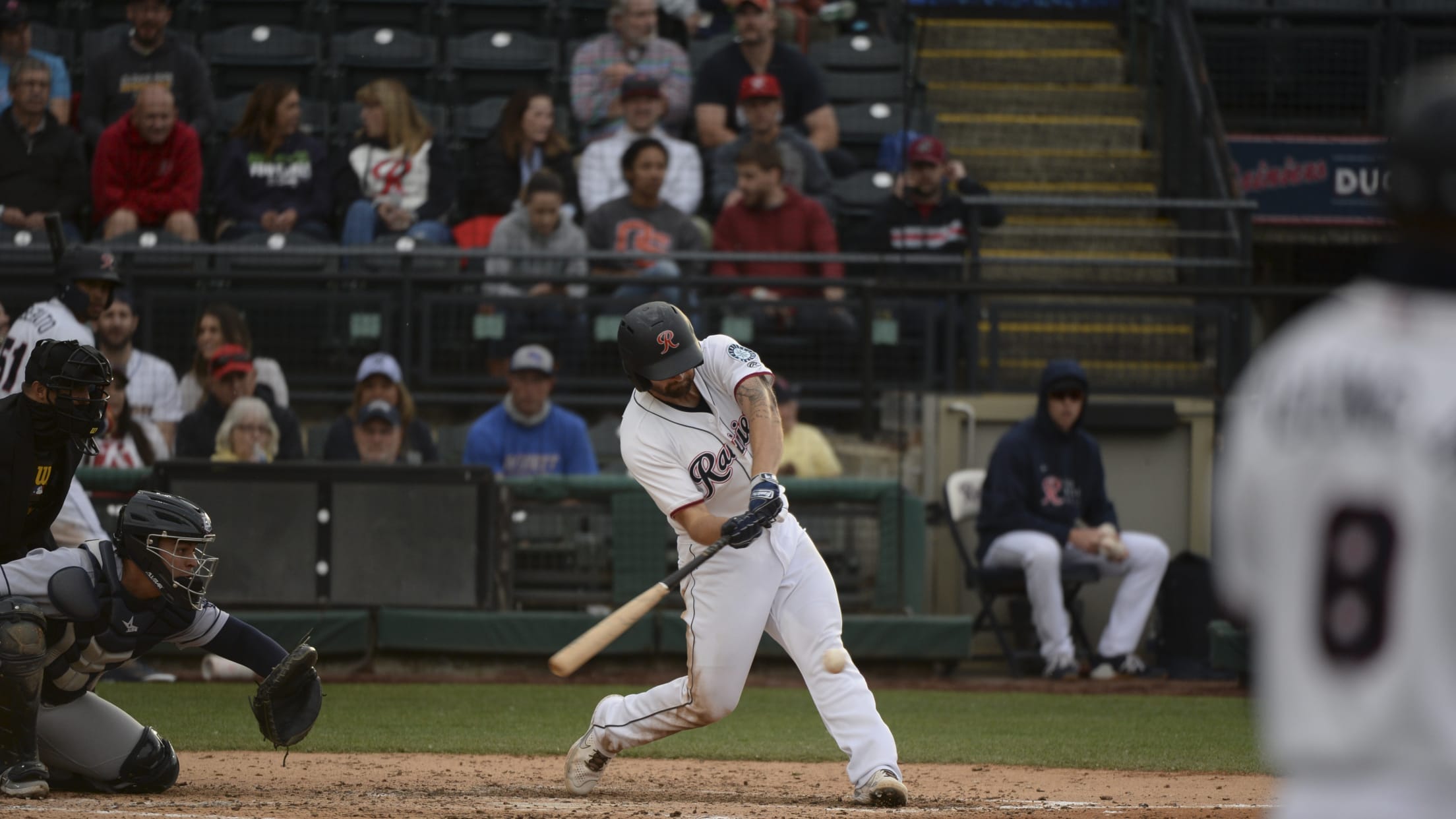 RENO, NV – The Tacoma Rainiers had their five-game winning streak snapped Thursday night by the Reno Aces at Greater Nevada Field, 11-4. Tacoma got solo home runs from catcher Luis Torrens, center fielder Dillon Thomas and first baseman Sam Travis, and the club has 15 home runs over their
Rainiers Win Fifth Straight against Round Rock on Strength of Scoreless Bullpen Performance
Six Tacoma relievers combine for six shutout innings, Yacabonis records first save with perfect 9th
TACOMA, WA – The Rainiers offense was held in check on Tuesday night at Cheney Stadium, but Tacoma extended its winning streak to a season-long five games with a dominant bullpen performance against the Round Rock Express, claiming the series finale, 4-2. Six Tacoma relievers each pitched a scoreless inning
Kelly Clubs Grand Slam, Rainiers Extend Winning Streak against Round Rock
Tacoma scores six in middle innings to best Express, gets strong outing from Verrett in return to affiliated pro ball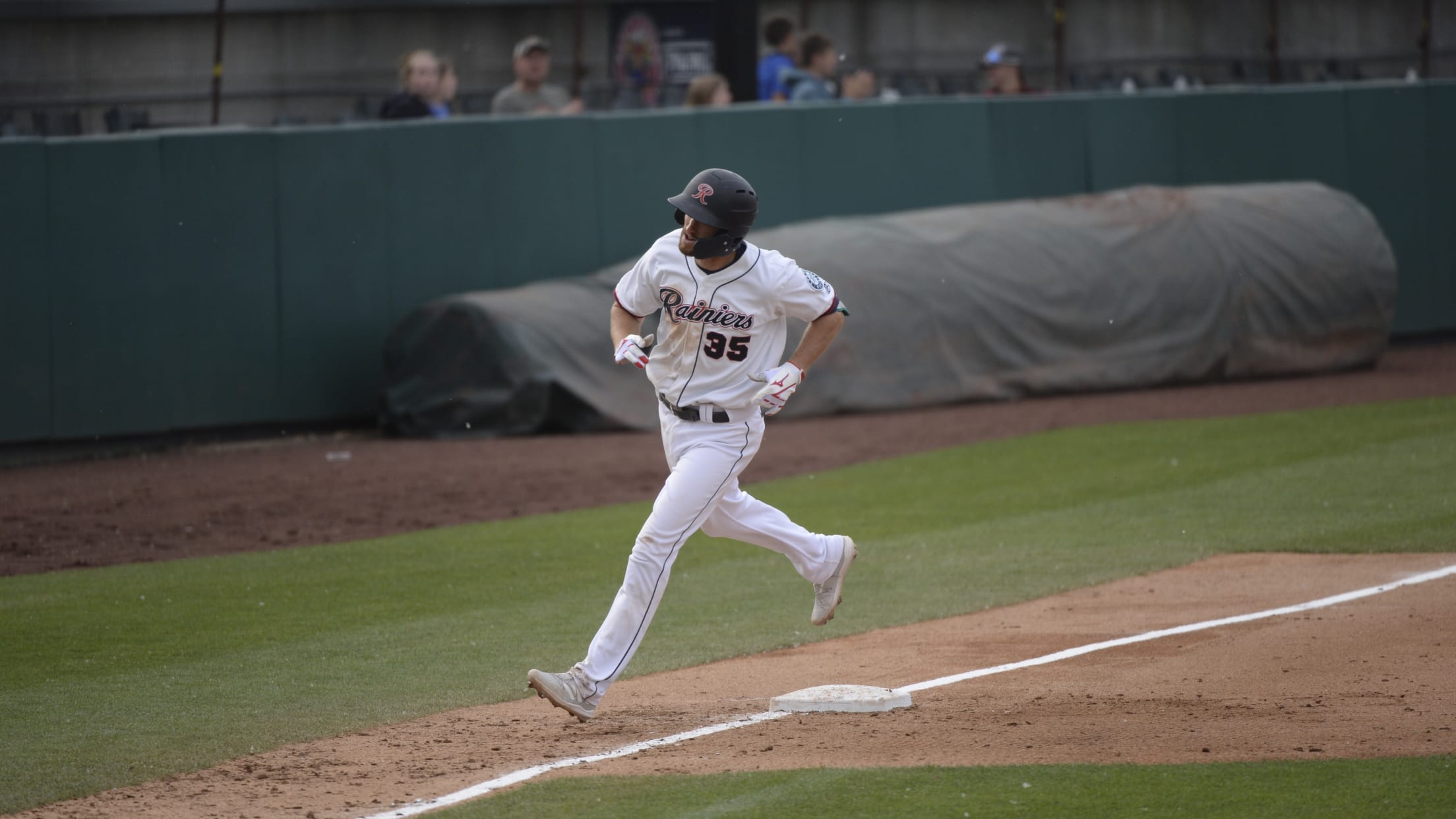 TACOMA, WA – In his second game since returning to Tacoma, second baseman Ty Kelly crushed a 6th inning grand slam to help the Rainiers pull away from the Round Rock Express on Monday night at Cheney Stadium, 6-2. The grand slam is Tacoma's second in as many days, and
Tacoma Rainiers Outfielder Taylor Trammell Named Triple-A West Player of the Week for May 17-23
Mariners prospect ranked top-5 in eight offensive categories, tied for league lead in hits during six-game tear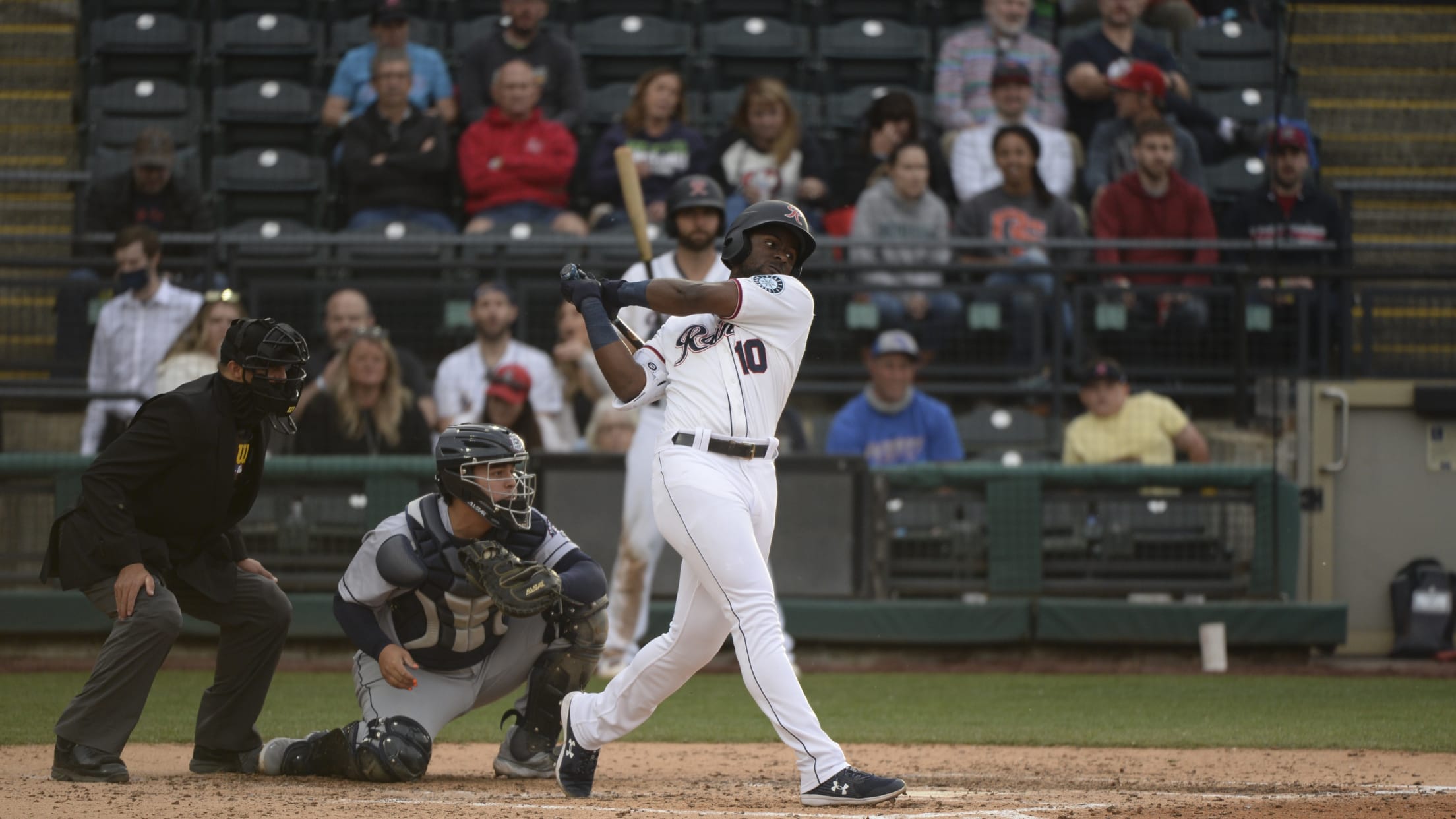 TACOMA, WA – Minor League Baseball today named outfielder Taylor Trammell the Triple-A West Player of the Week for May 17-23 after the prospect hit .440 (11-for-25) and ranked top-5 among league leaders in eight offensive categories over the six-game stretch for the Tacoma Rainiers. The honor is Trammell's first