Kristopher Negrón: First Time Manager and soon, Dad
Get to know R new skipper before his return to Cheney Stadium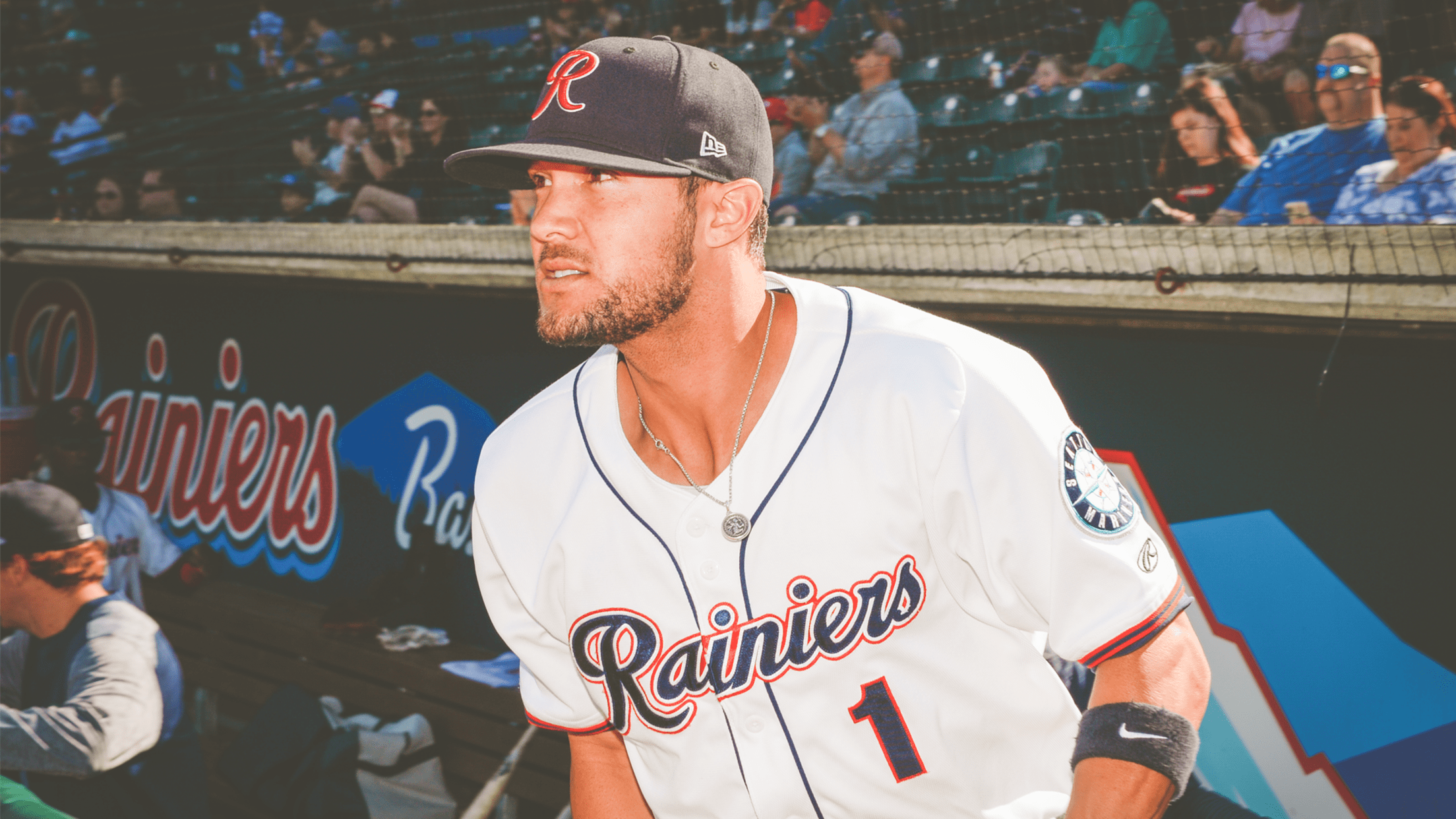 Baseball's best prospects. A brand new league. And a fresh (but familiar) face at the helm. When Triple-A baseball emerges from the lowest lows of the COVID-19 pandemic, the world of Tacoma Rainiers baseball will look vastly different than it did pre-virus. New manager Kristopher Negrón will lead a club
Black Baseball History in R City Extends Far Beyond Cheney Stadium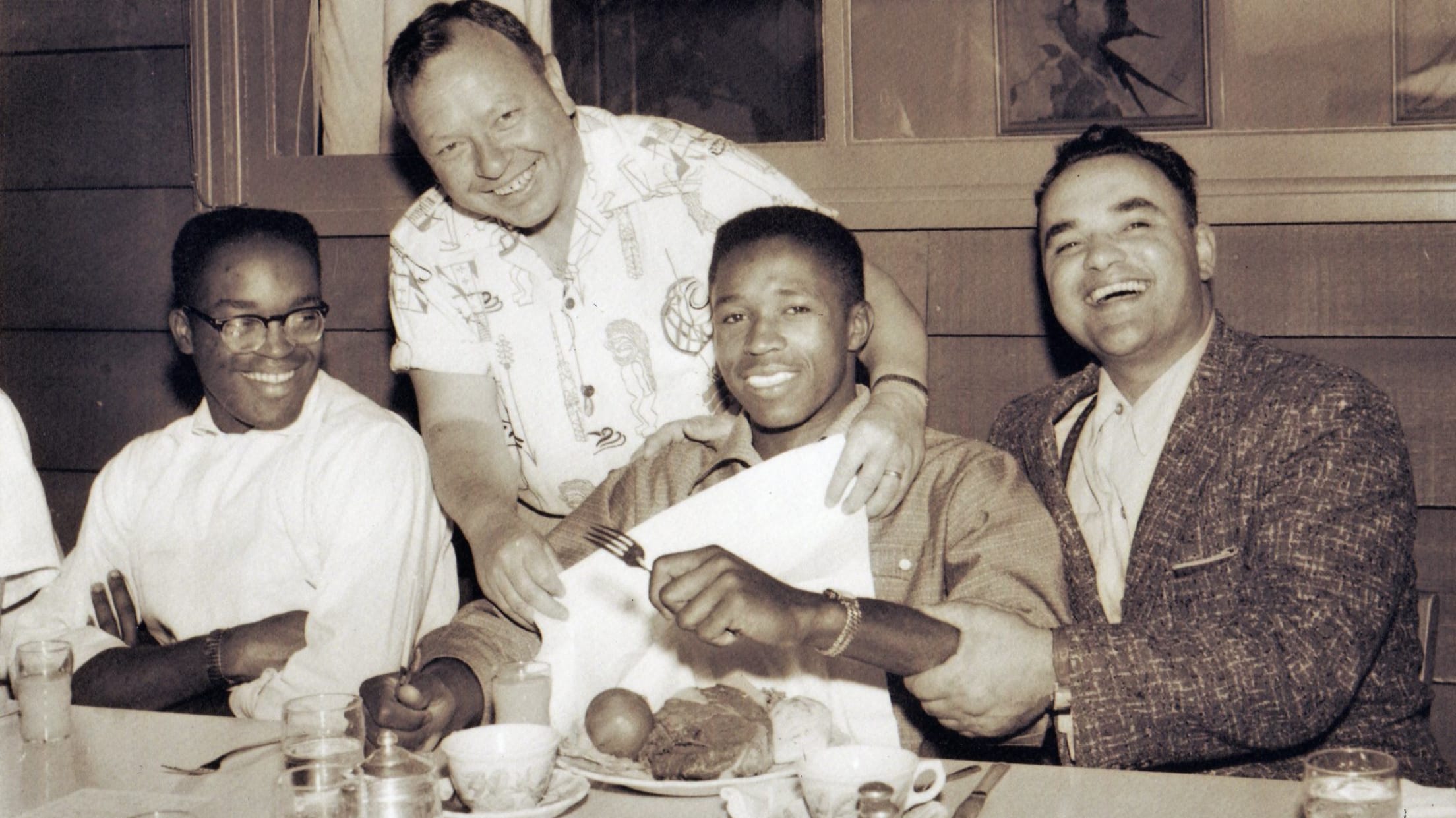 Cheney Stadium opened its gates for Tacoma Giants baseball in 1960, bringing the city's on-field talent to an all-time high. In two years, Tacoma's Triple-A club was PCL champion and home— albeit brief— to three future Hall of Famers. One of those stars was Willie McCovey. "Mac" was the first
5 Unbreakable Tacoma Baseball Records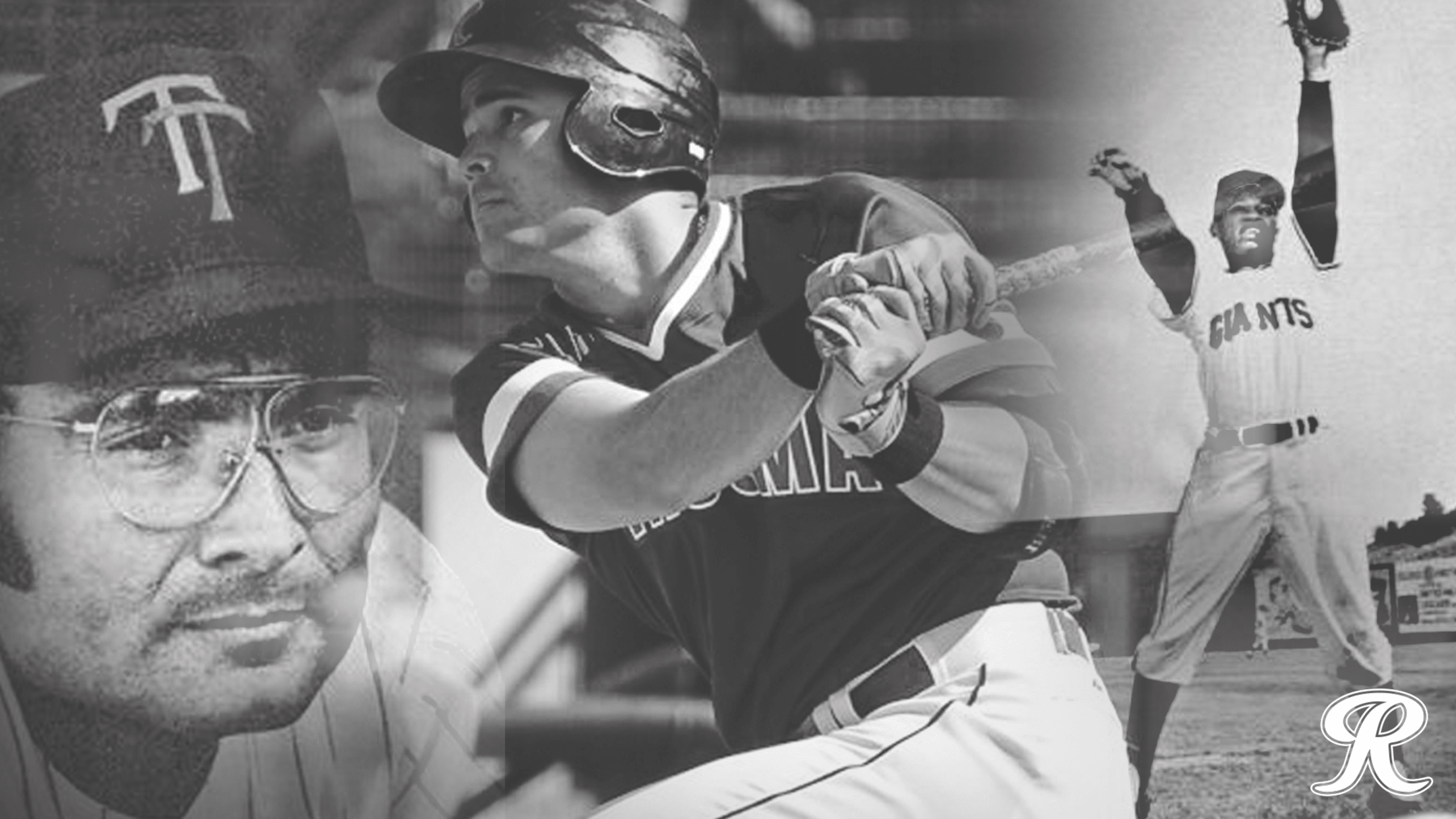 Cy Young's 511 wins, Joe DiMaggio's 56-game hitting streak, and Pete Rose's 4,256 career hits. Some records will simply outlive the sport, including many set by Tacoma baseball stars. The Giants set the bar high for Tacoma in the 1960s with three Hall of Famers and a gaggle of longtime
Rainiers among Minor League Baseball's Top-25 in Merchandise Sales for Fifth-Straight Year
Continued sales growth and R Hat R City campaign propel Tacoma to top-25 honor yet again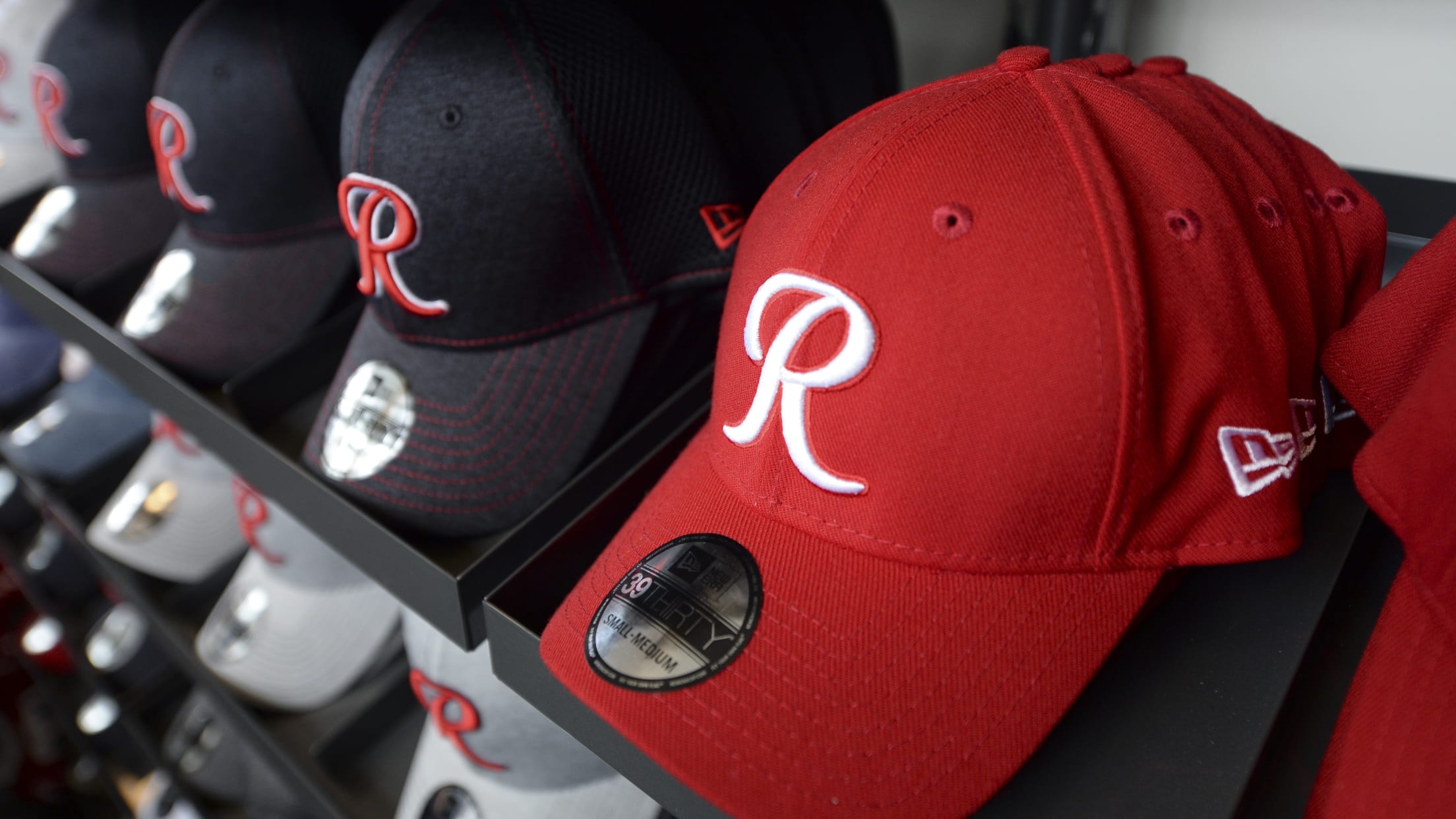 TACOMA, WA – For the fifth-straight year, the Tacoma Rainiers were among the top-25 teams in Minor League Baseball (MiLB) for licensed merchandise sales for 2019, MiLB announced Monday. After a nine percent rise in sales growth in 2018, the Rainiers saw continued success in 2019, matching their sales from
Mariners to Utilize Cheney Stadium for "Taxi Squad" Practices, Simulated Games Beginning July 27
Tacoma staff will comply with MLB safety protocol including health screening and distancing from players and field staff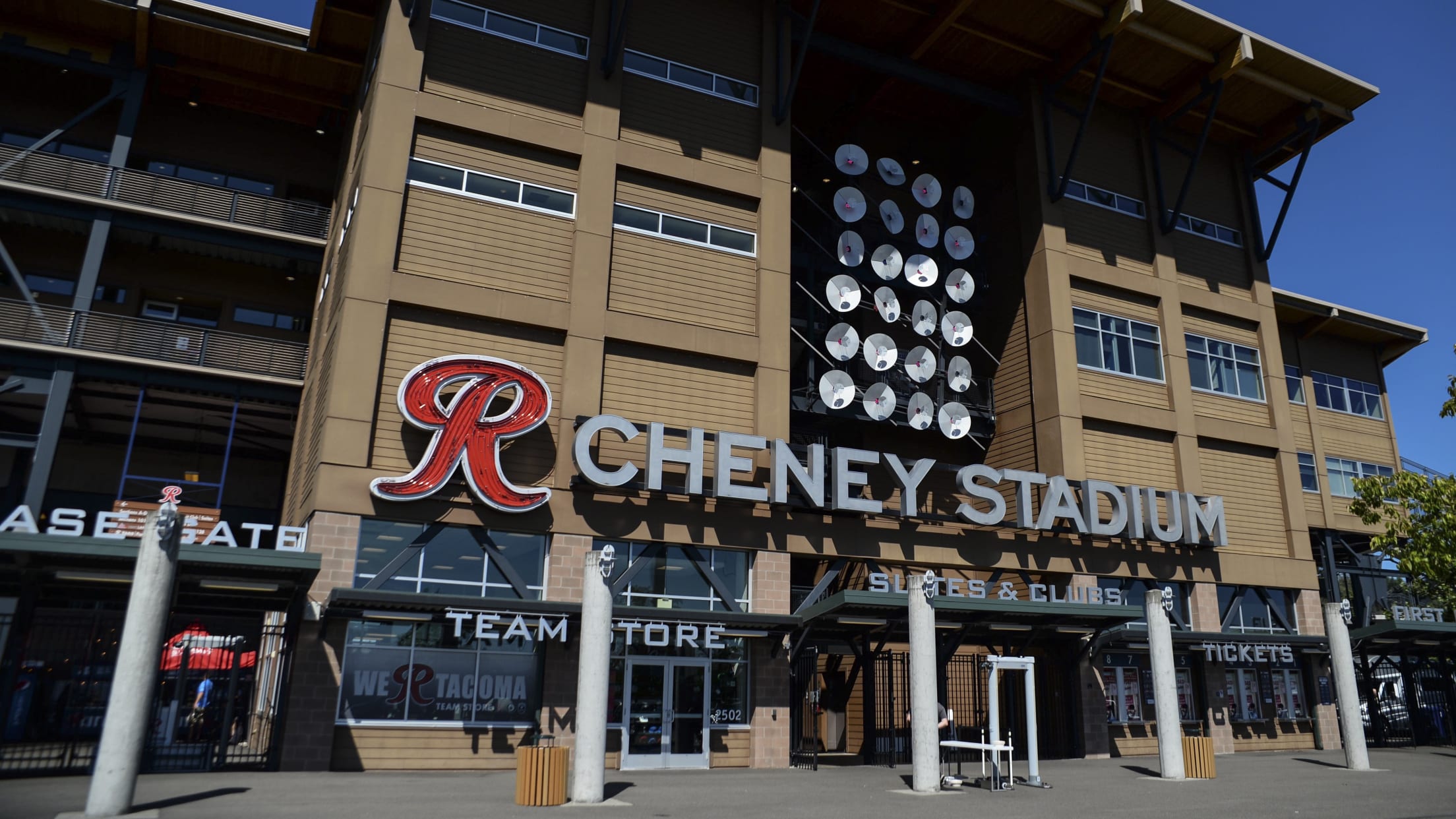 TACOMA, WA – Cheney Stadium will host the Seattle Mariners "taxi squad" for a 70-day period during the Major League Baseball (MLB) regular season beginning Monday, July 27. Seattle's players, field staff, Cheney Stadium staff and media who enter the facility will be required to follow COVID-19 safety protocols as
Statement from Tacoma Rainiers Regarding COVID-19, Governor Inslee's Announcement
TACOMA, WA - Earlier today, Governor Inslee announced an indefinite suspension of all public events with greater than 250 people in Pierce, King and Snohomish counties due to health concerns regarding COVID-19. The Tacoma Rainiers will continue to work with regional government agencies and health authorities to ensure the safety
Tacoma Rainiers Release Promotional Schedule, Tickets on Sale Now for Select Theme Nights
Over 20 unique promotions on Rainiers slate, tickets to 15 themed contests available to purchase now
TACOMA, WA - The Tacoma Rainiers unveiled their promotional calendar on Monday, Feb. 24 for the 2020 home season, the 61st season of professional baseball at Cheney Stadium. Tickets are now available to purchase for 15 themed games at R House, including all five Copa de la Diversión (Copa) nights
Tacoma Rainiers Tickets on Sale Now for "Welcome Homestand"
Tickets for first five home contests available online and at the Cheney Stadium box office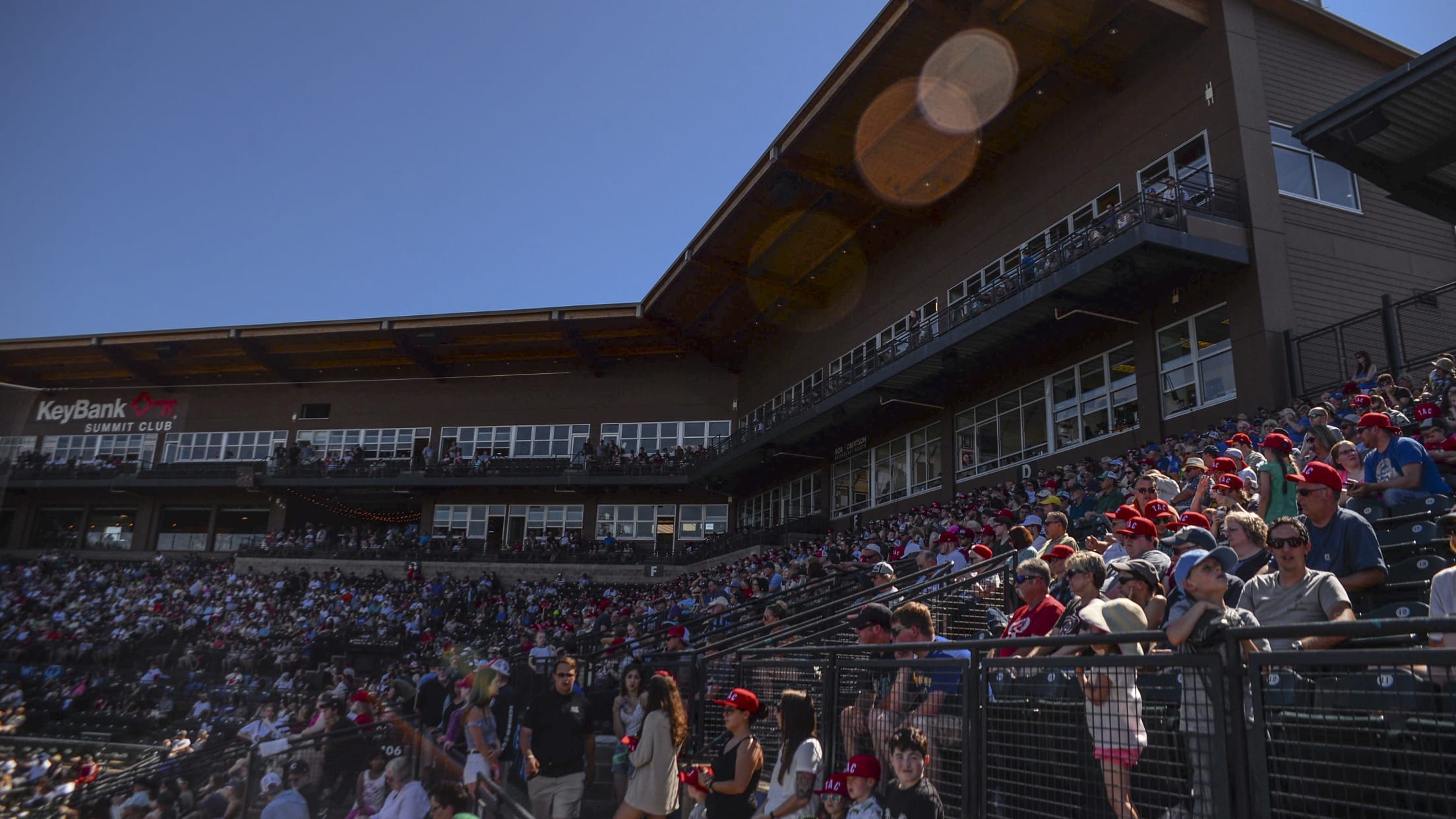 TACOMA, WA - Tickets for the opening homestand of the 2020 Tacoma Rainiers season are now available to purchase at TacomaRainiers.com and in-person at the Cheney Stadium box office. Fans can purchase single-game tickets to all five games of the "Welcome Homestand" including R Opening Night on April 9.The Rainiers
Brown Returning to Tacoma, New Pitching Coach Marks Lone Change to Field Staff in 2020
Winningest manager in franchise history enters new decade poised to reach milestone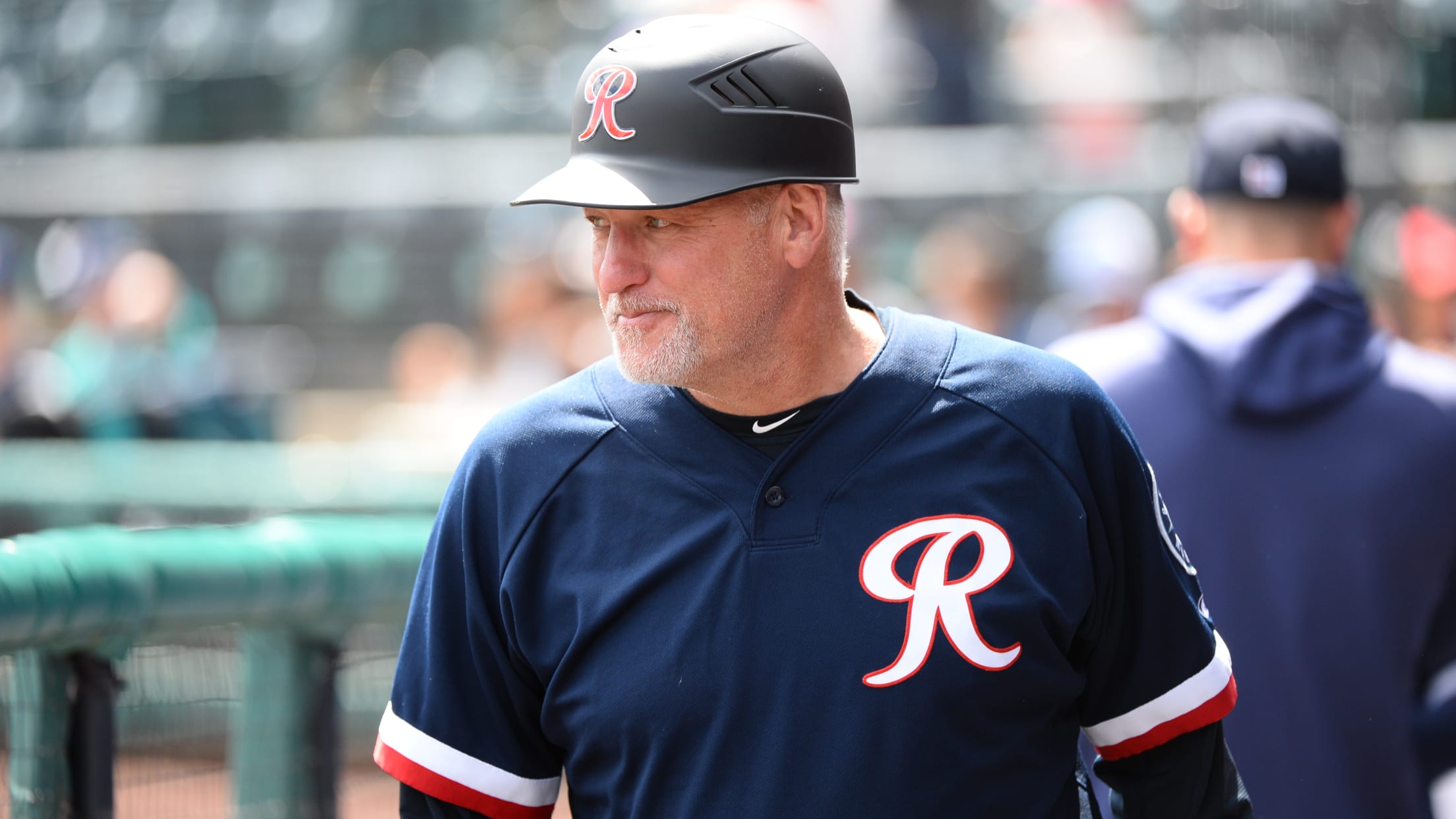 TACOMA, WA - Daren Brown will return to Tacoma for his ninth season as the Rainiers manager, leading the field staff in 2020 as he approaches 500 wins with the club. Seattle Mariners Executive Vice President and General Manager Jerry Dipoto and Director of Player Development Andy McKay made the
Negrón Named Mariners Assistant to Director of Player Development
Former Tacoma utility man hired one week after retiring as player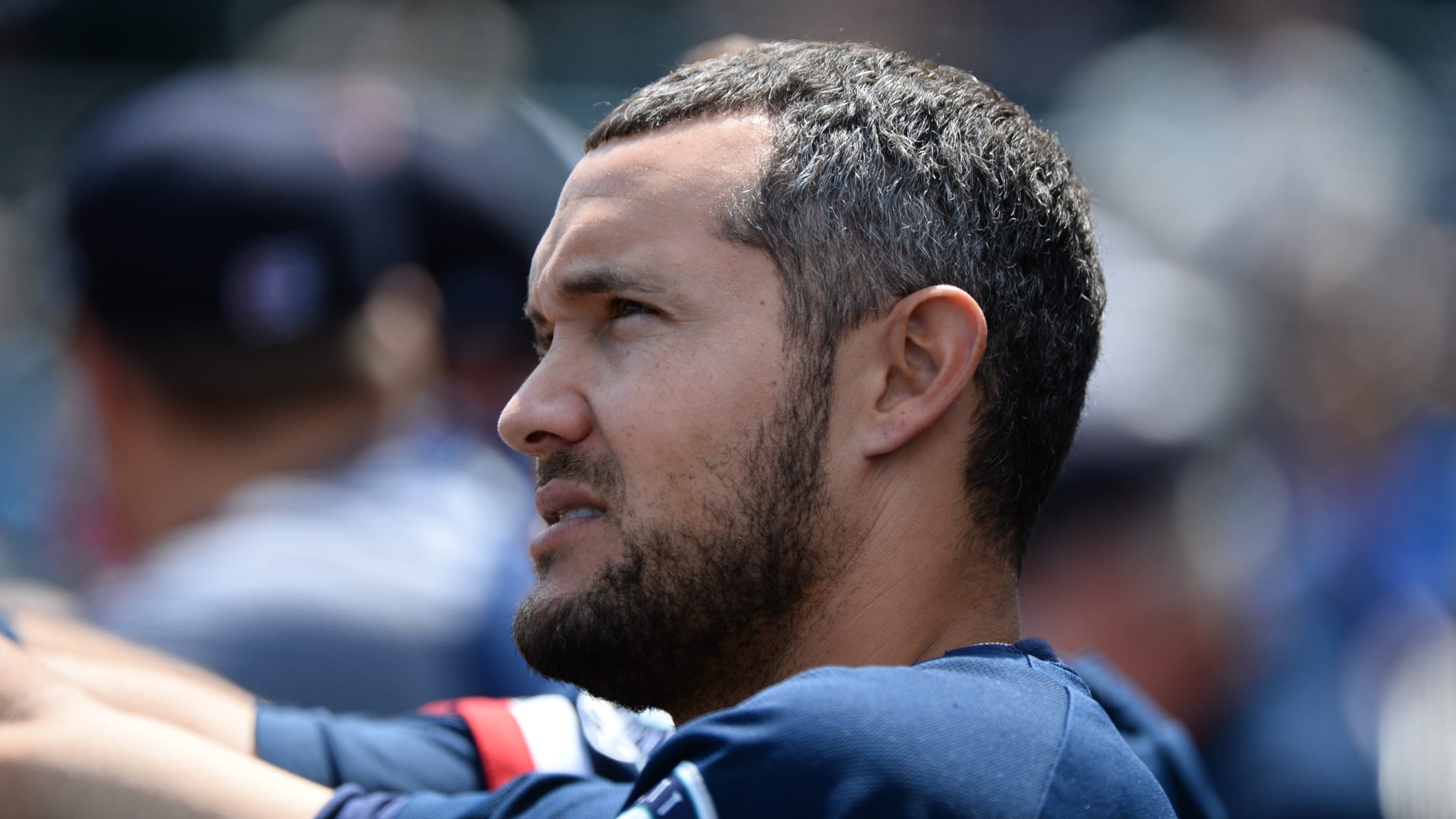 TACOMA, WA-- 2019 Tacoma Rainiers Defensive Player of the Year and recently retired utility man Kristopher Negrón is moving into a front office role with the Seattle Mariners, the club's Director of Player Development Andy McKay announced on Tuesday. Negrón will be the organization's Assistant to Director of Player Development, assisting
Tacoma Rainiers Win Minor League Baseball Golden Bobblehead Award for This Is R City Series
Franchise earns Minor League honor for the first time as "Best Digital Campaign or Activation"
EL PASO, TX - The Tacoma Rainiers front office was awarded Minor League Baseball's Golden Bobblehead Award for "Best Digital Campaign or Activation" for the development of their video series, This Is R City. Tacoma's submission was selected as one of five finalists for the award by Minor League Baseball
Brugman Homers One Last Time, Rainiers Fall to Las Vegas in Season Finale
Tacoma settles for series split with Aviators, finishes season with 61 victories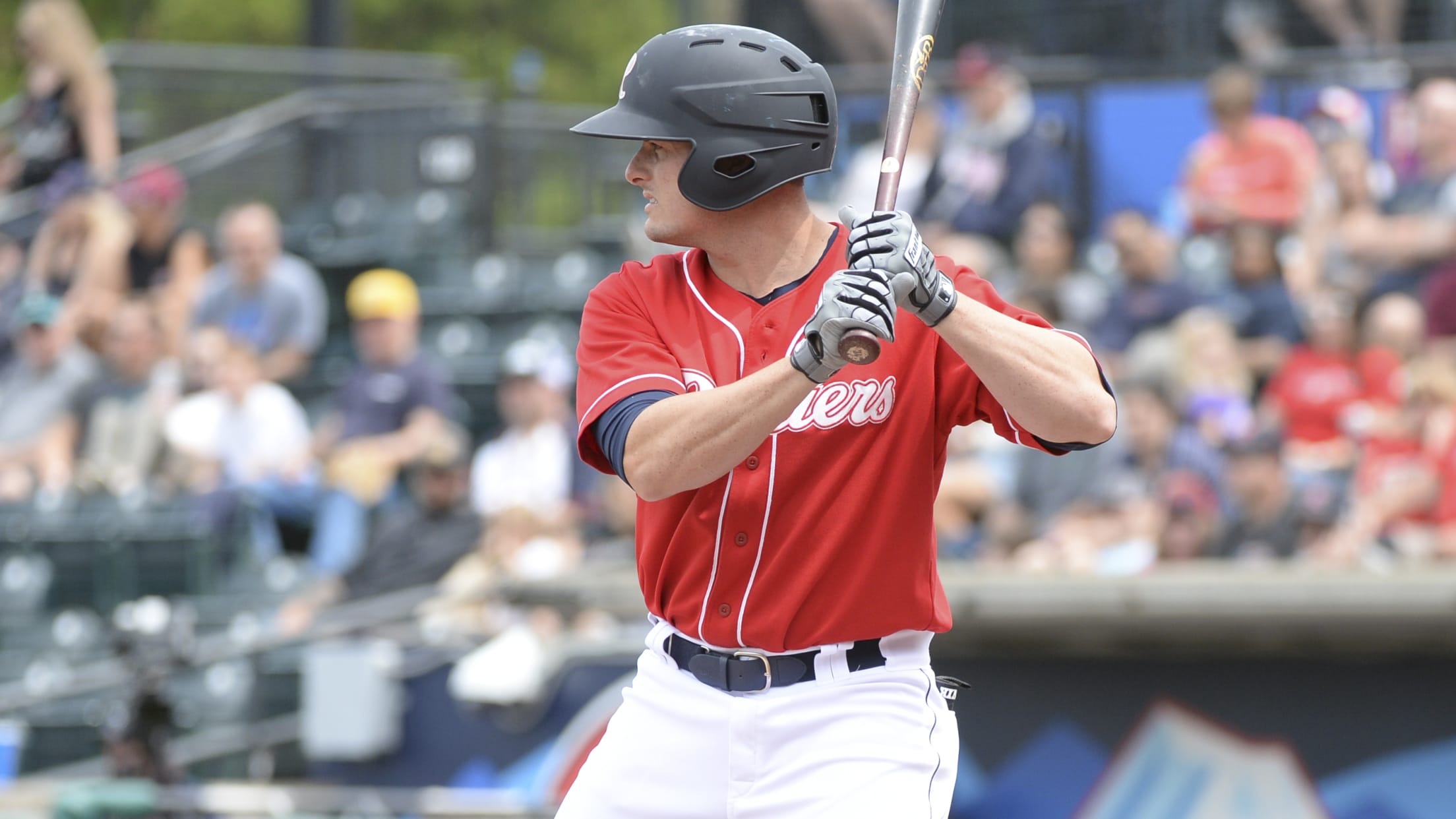 Summerlin, NV - The Tacoma Rainiers out-hit Las Vegas on Labor Day Monday, including a solo home run from outfielder Jaycob Brugman, but the Aviators topped Tacoma on the final day of the regular season, 3-2.Brugman crushed his team-best 23rd home run in the top of the eighth inning at
Nolin Strikes Out 11, Rainiers Drop Sunday Night Match-Up against Aviators
Tacoma left-hander punches out more hitters in single game than any Rainiers pitcher since 2013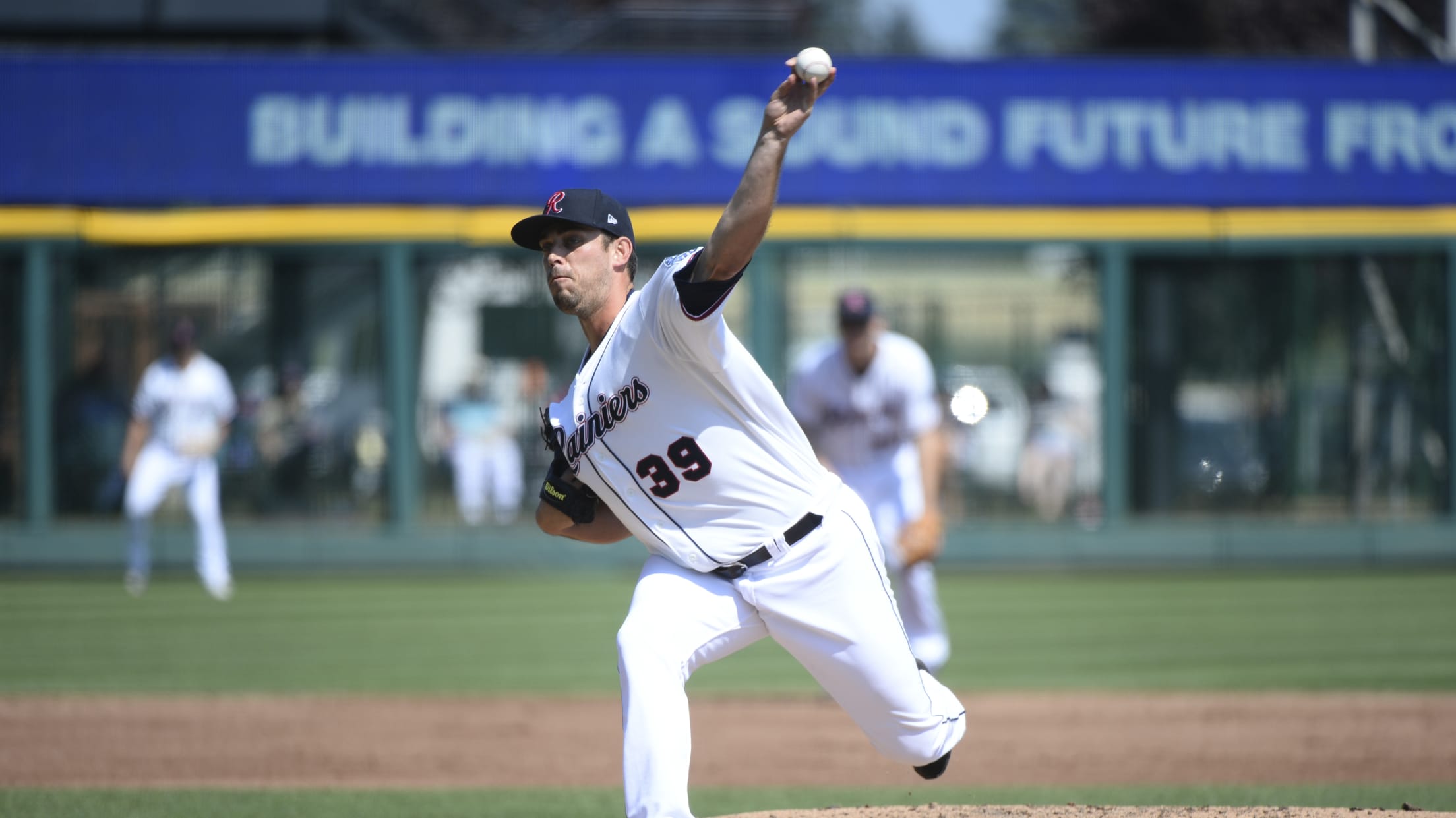 Summerlin, NV - Left-hander Sean Nolin punched out 11 Las Vegas hitters over 4 2/3 innings but the Aviators rallied and defeated the Rainiers on Sunday at Las Vegas Ballpark, 8-1.Nolin gave up two runs on six hits and two walks in his final start of the campaign. The southpaw
Misiewicz Dominant to Propel Rainiers to Second-Straight Win in Las Vegas
Lefty gives up one, punches out double-digits in six innings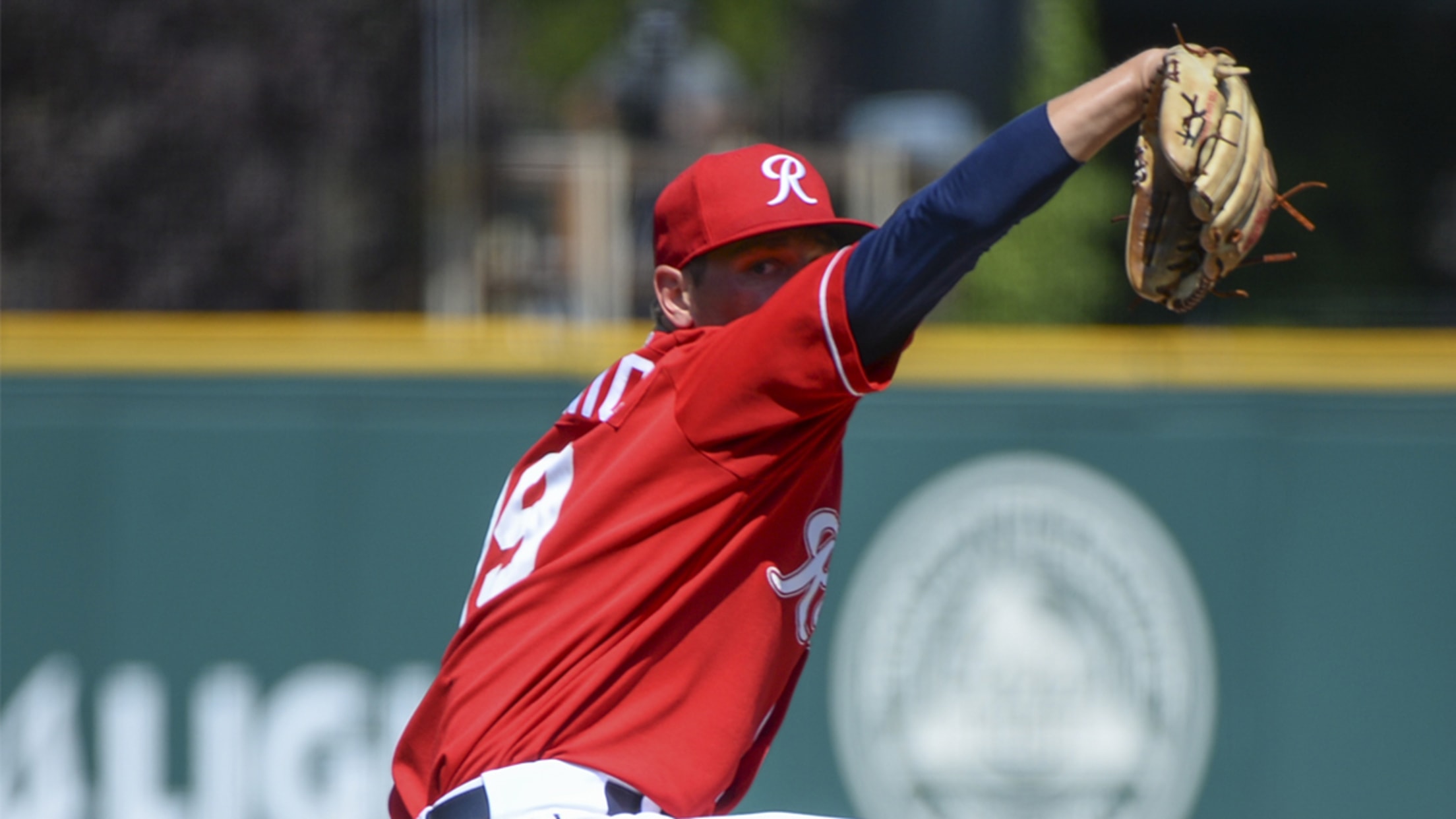 Summerlin, NV - Anthony Misiewicz missed quite a few bats on Saturday, punching out 10 Las Vegas hitters over six strong innings leading the Rainiers to a 3-2 victory over Las Vegas and grabbing his eighth win on the season for Tacoma.Misiewicz (8-6) surrendered five hits and three walks but
Andreoli Racks up Four Hits, Brugman Knocks in Game-Winner for Rainiers
Grotz and Festa pitch four scoreless in relief to secure series opener in Vegas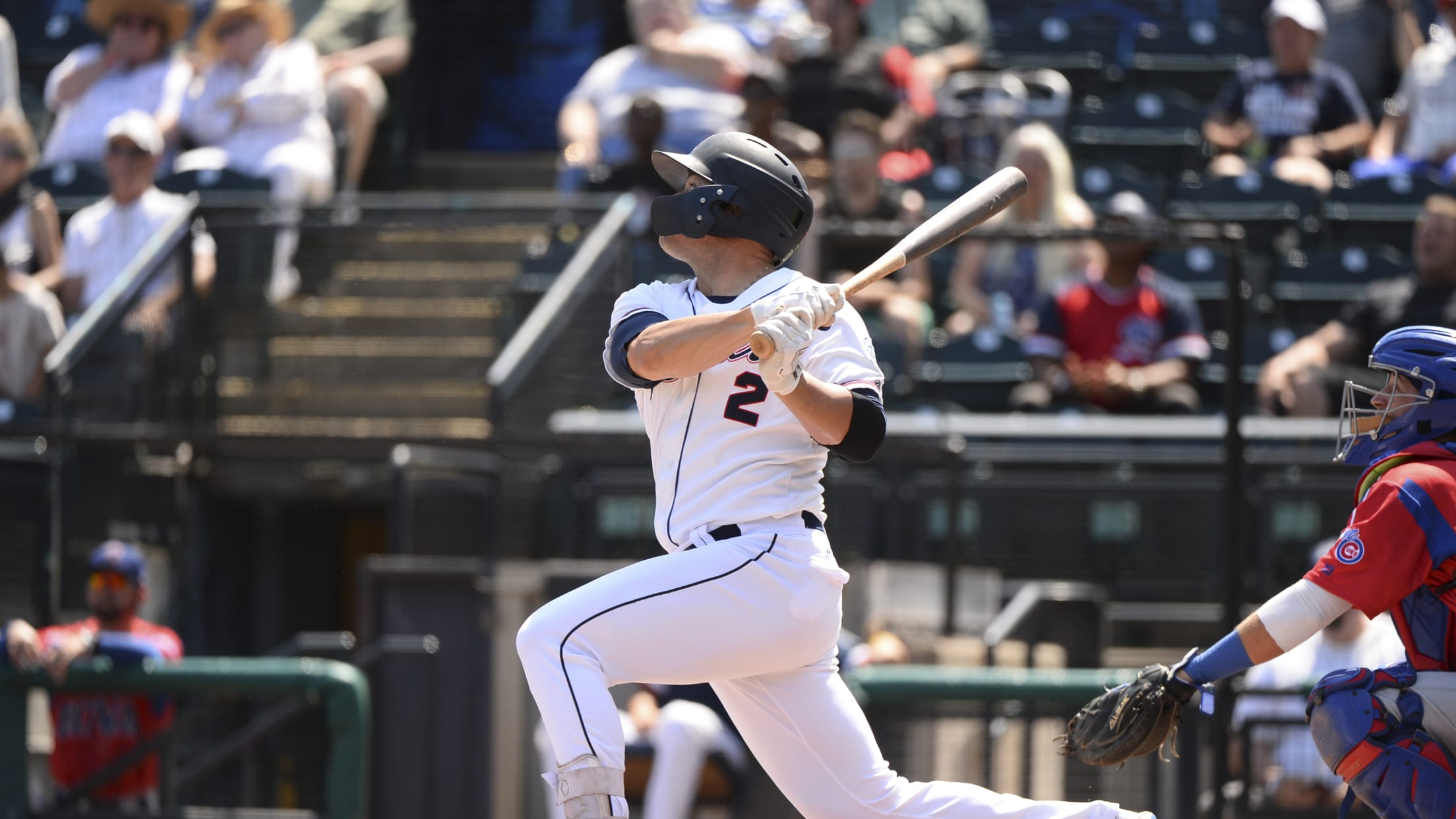 Summerlin, NV --John Andreoli had himself a day on Friday, notching four hits, and Jaycob Brugman ripped a two-run single to put the Tacoma Rainiers ahead for good on Friday night in a 4-2 victory against the Las Vegas Aviators.The Rainiers got on the board first, beginning in the first
Shed Long, Rainiers in Vegas for Start of Season's Final Series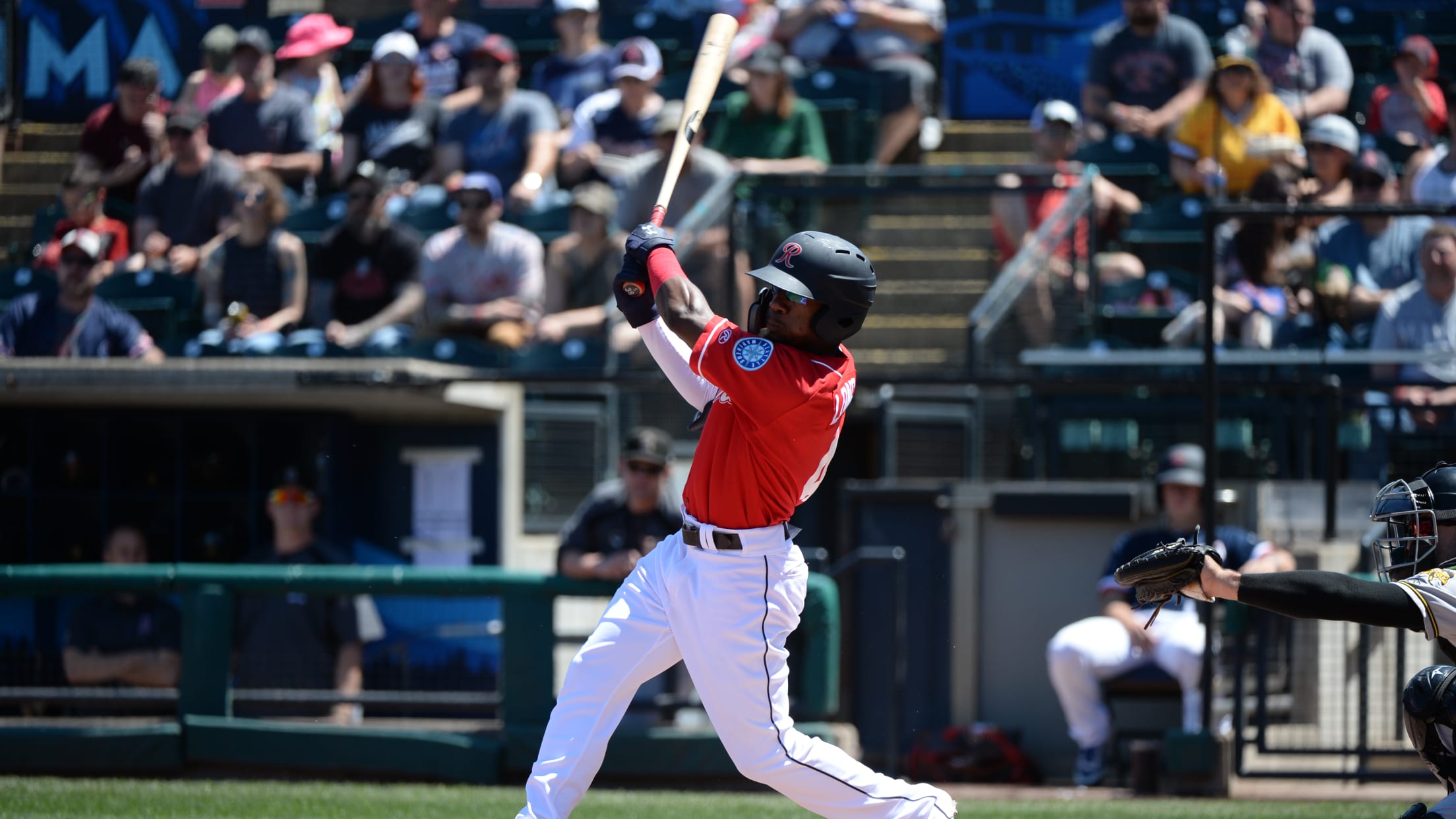 Brugman Plates Four, Rainiers Drop Series Finale to Fresno
Outfielder clears bases with three-run double, finishes series with nine RBI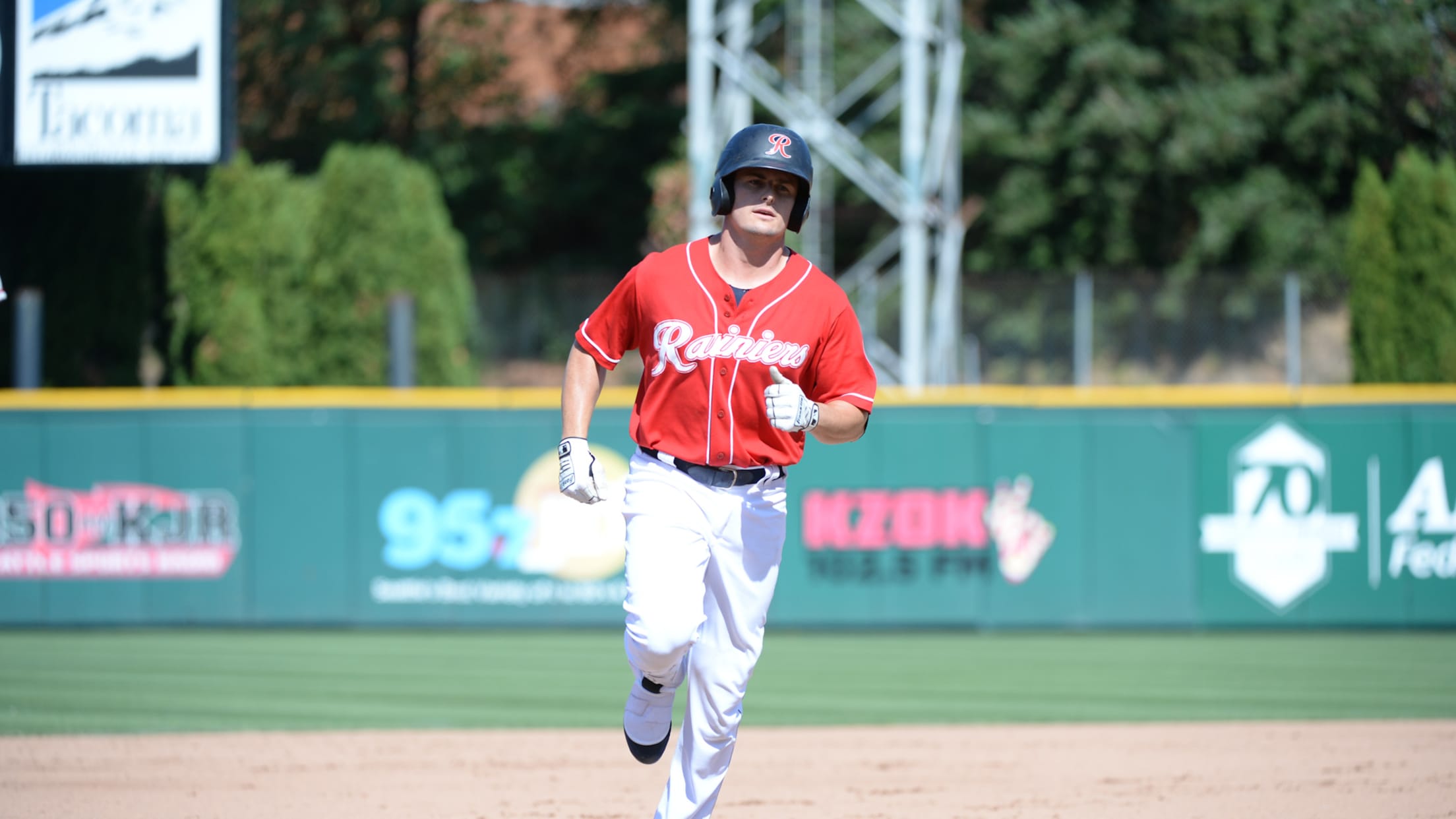 Fresno, CA --Jaycob Brugman drove in four runs for Tacoma, but the Rainiers couldn't overcome Fresno's 13-run output, losing by the score of 13-5 on Thursday in the four-game series finale at Chukchansi Park.With the bases loaded in the top of the fifth, Brugman roped his 22nd double which scored
Rainiers Fighting for Series Split on Thursday in Fresno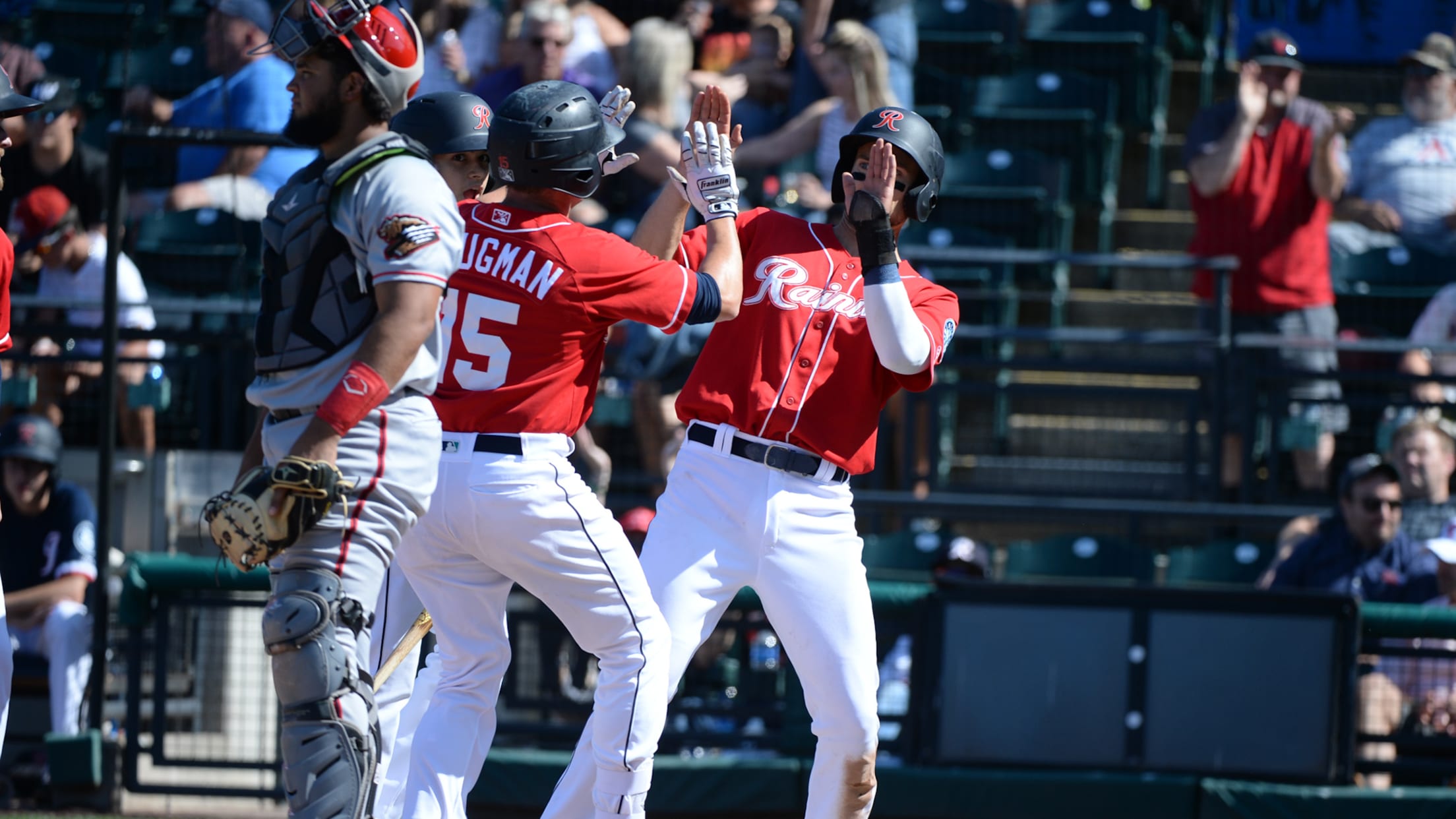 After a 10-inning game with 27 combined runs on Wednesday, the Tacoma Rainiers (59-75) and Fresno Grizzlies (60-75) will wrap up their season series on Thursday at 7:05 PM PDT. The Rainiers will send Mike Wright (2-4) to the mound to face Paolo Espino (7-4) and the Grizzlies.LISTEN | WATCHTacoma
Rainiers Fall to Fresno in Wild Back-and-Forth Contest
Andreoli comes up a triple shy of the cycle, drives in four runs in first three innings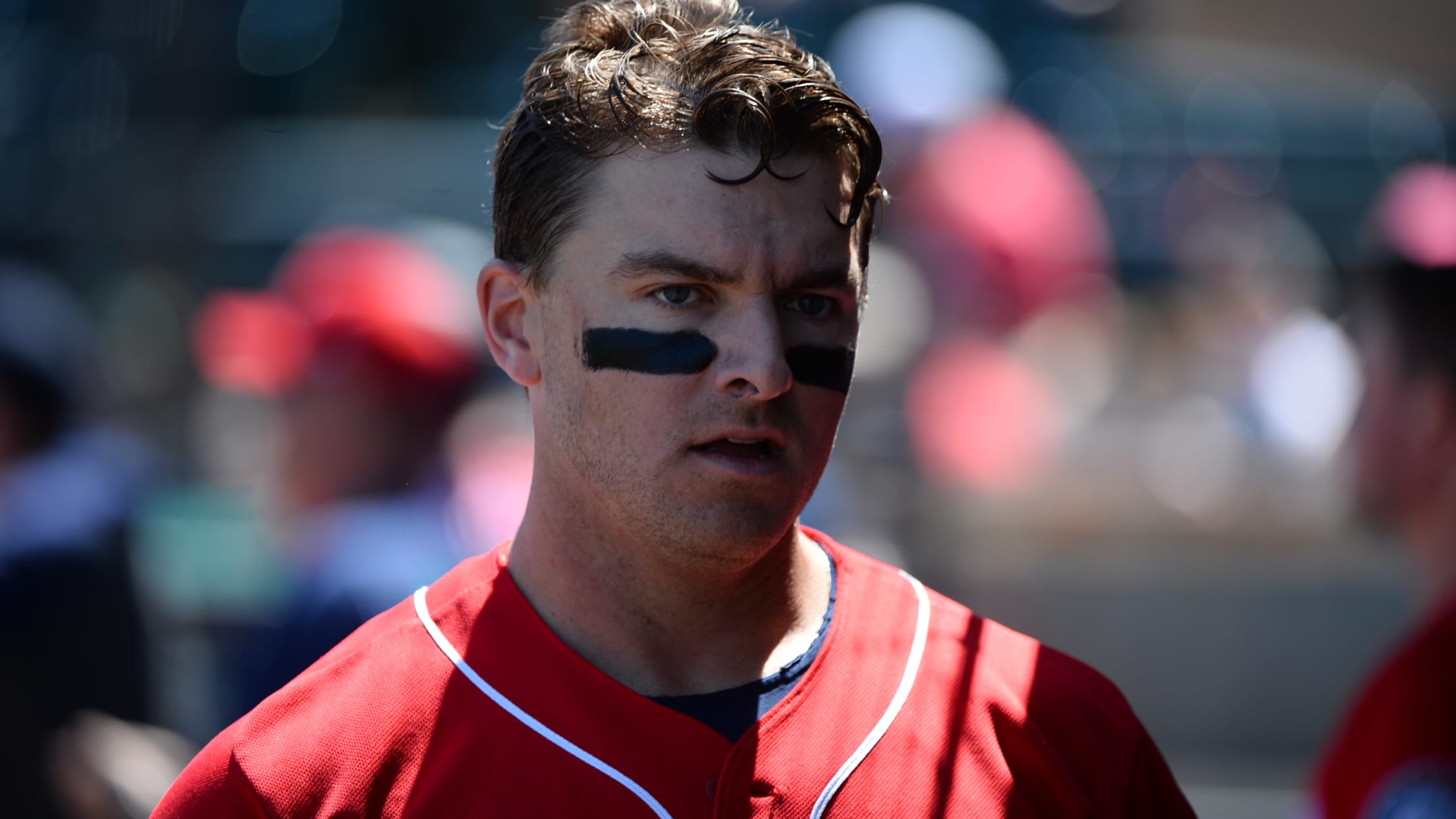 Fresno, CA - John Andreoli started his Wednesday night 3-for-3 with a home run, double and 4 RBI, helping Tacoma build an early 7-0 lead, but the Fresno Grizzlies answered quickly and eventually outlasted the Rainiers in walk-off fashion in the 10th inning at Chukchansi Park, 14-13.Andreoli led off the
Tacoma Carries Momentum from Strong Pitching Performance into Wednesday Contest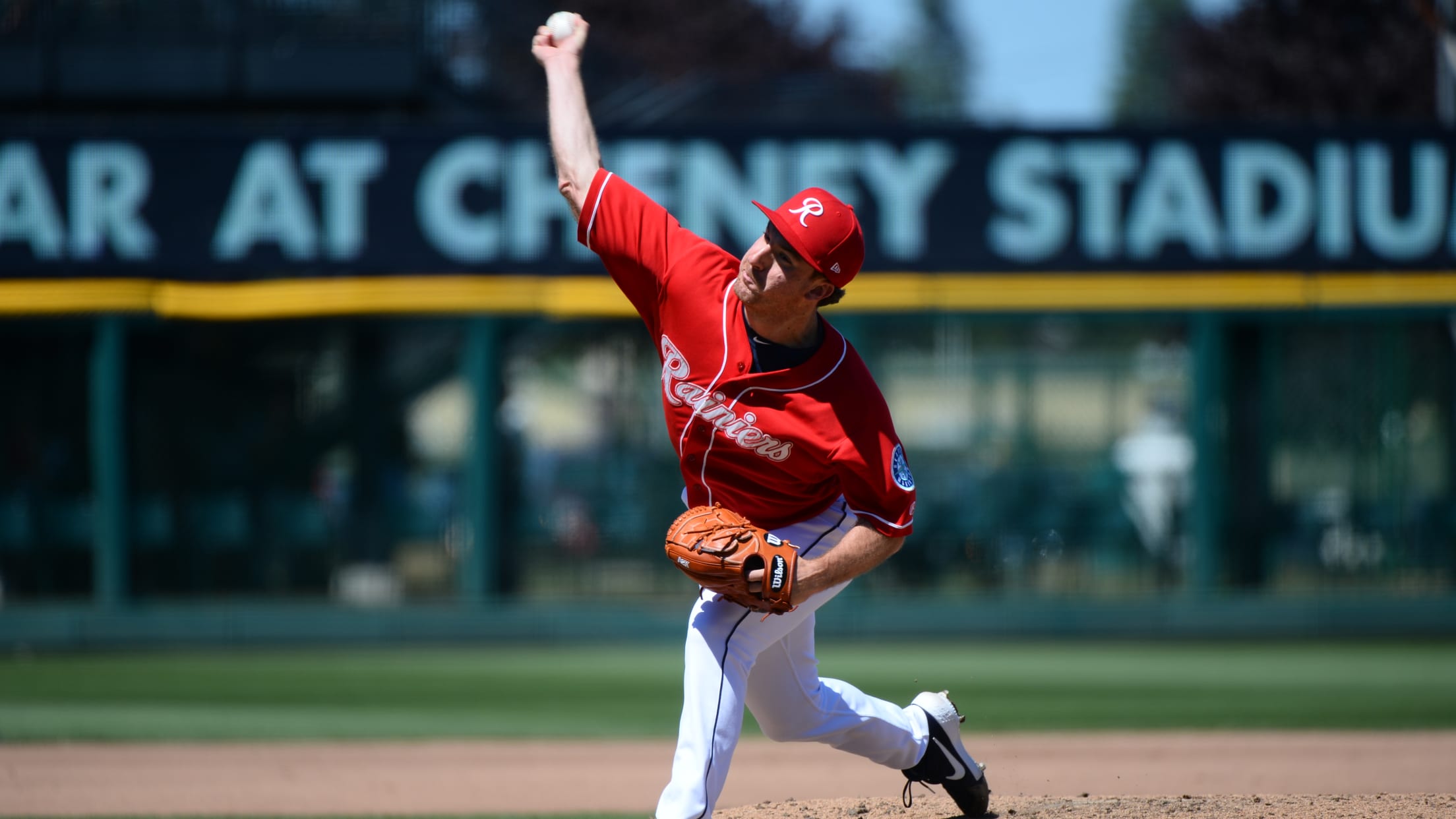 One night after surrendering just one run to Fresno, the Tacoma Rainiers (59-74) will play for back-to-back wins against the Grizzlies (59-75) on Wednesday at 7:05 PM PDT. The Rainiers will send Andrew Moore (0-4) to the mound to face J.J. Hoover (5-6) and the Grizzlies.LISTEN | WATCHTacoma is celebrating
Nolin, Rainiers Edge Fresno to End Six-Game Losing Streak
Lefty combines with three relievers to complete one-run effort, even series with Grizzlies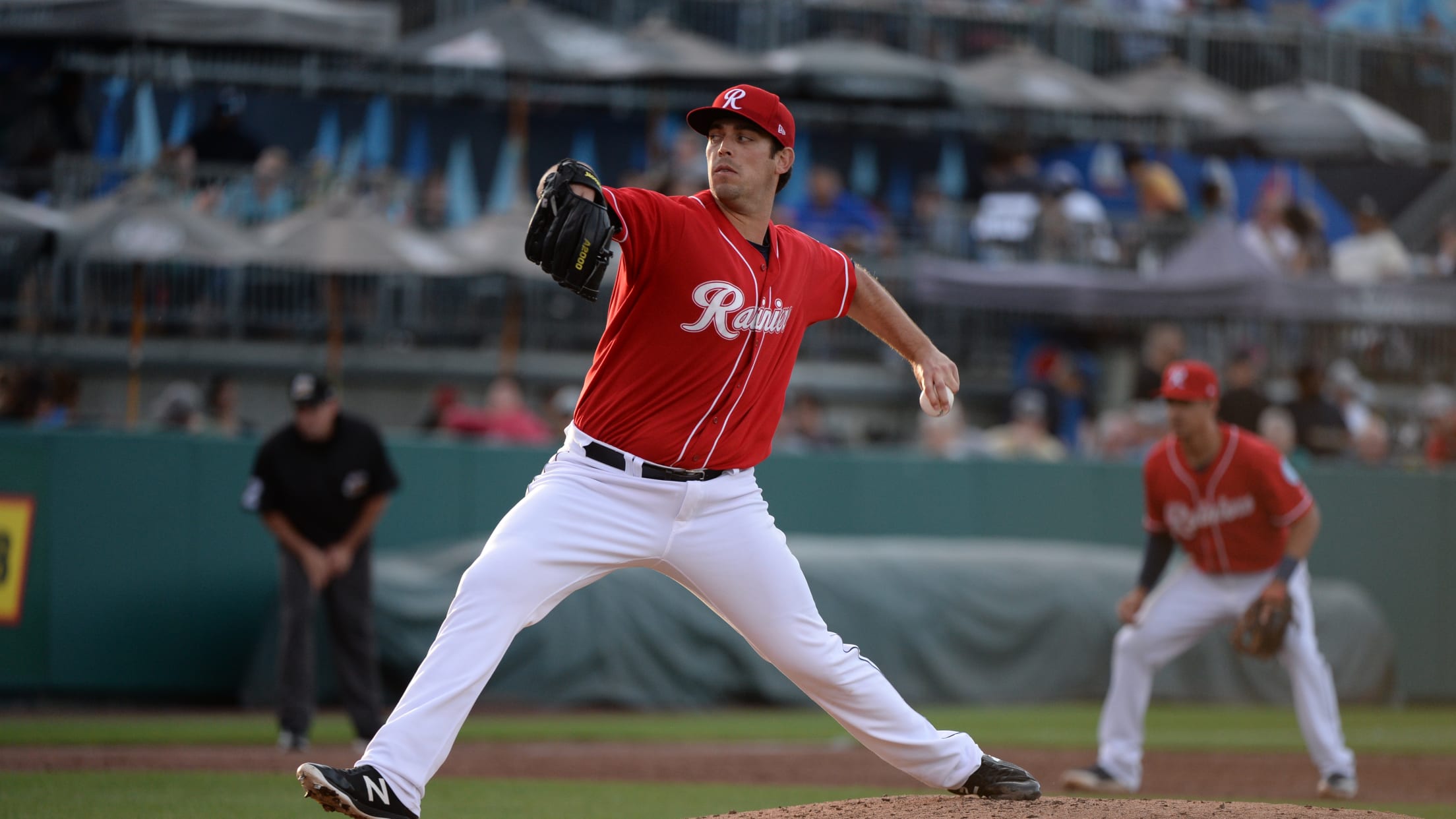 Fresno, CA - Sean Nolin turned in his third strong start against Fresno this season, as the lefty pitched seven scoreless innings en route to a 4-1 Tacoma Rainiers victory against the Grizzlies on Tuesday at Chukchansi Park.Nolin allowed just two hits and one walk while striking out six Grizzlies.
Rainiers Playing to Snap Skid on Tuesday in Fresno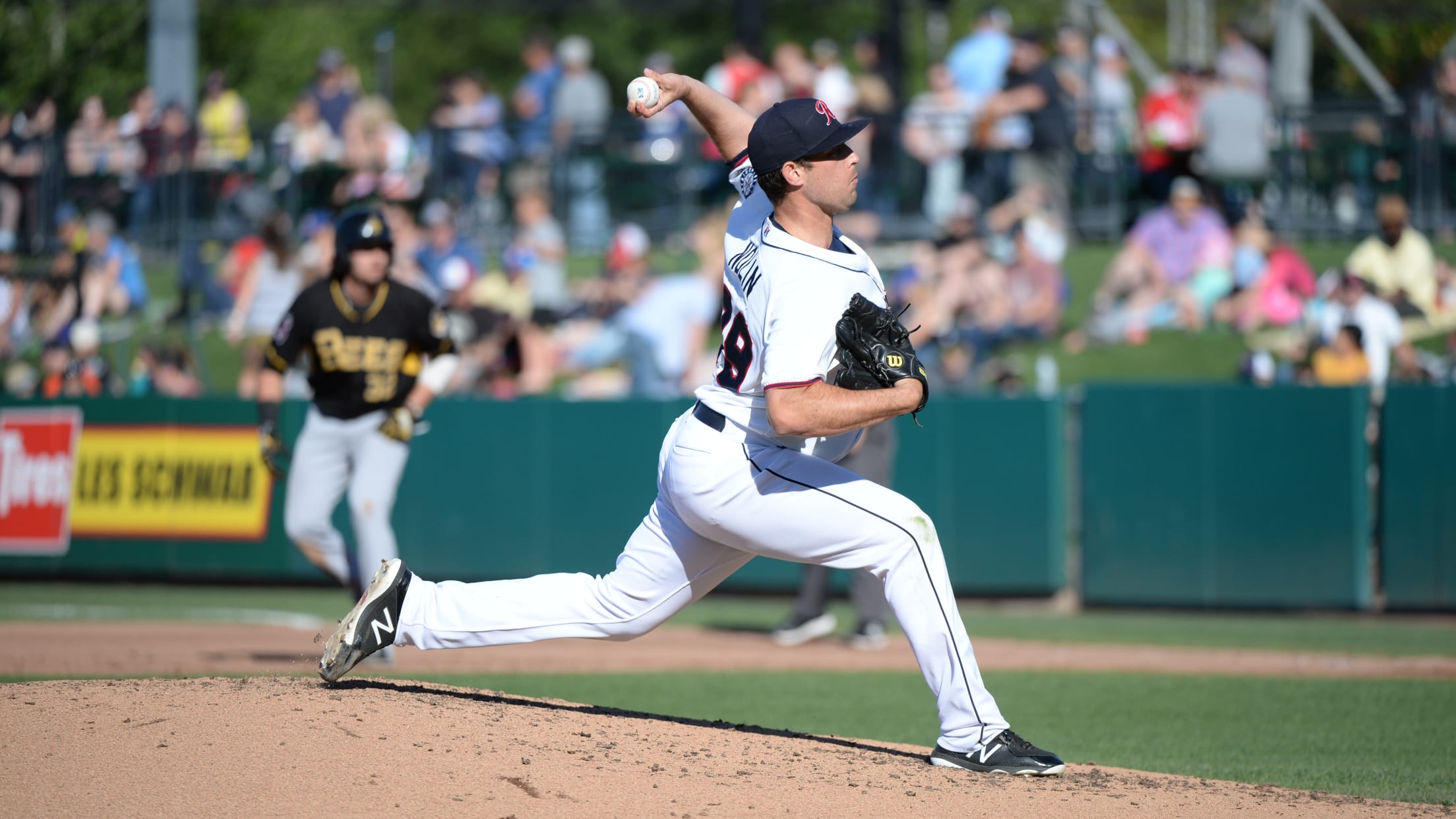 Filia Tallies First Three-Hit Game in Rainiers Defeat at Fresno
Tacoma outfielder doubles home two to build early lead, Grizzlies score nine unanswered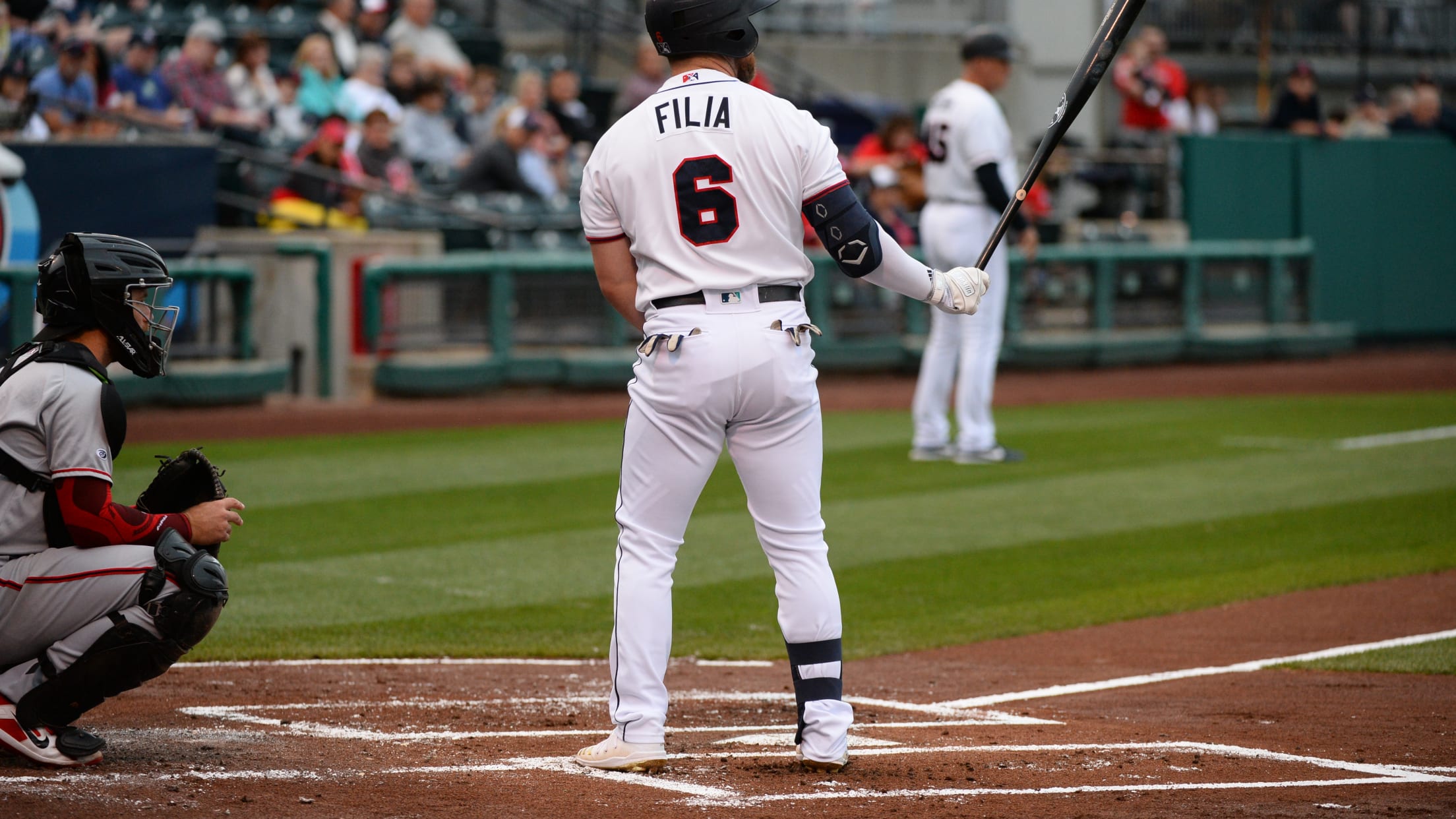 Fresno, CA --Eric Filia had three hits, including a two-run double, but Tacoma couldn't come away with a victory over Fresno, dropping their sixth game in-a-row on Monday at Chukchansi Park, 9-3.With this loss, Tacoma drops to 58-74. The victory for Fresno brings their record to 59-74. Joan Baez (1-2)
McCaughan Goes Six Shutout, Rainiers Drop Home Finale against Aviators
Right-hander takes no-decision in final start at Cheney, Andreoli and Court log multi-hit efforts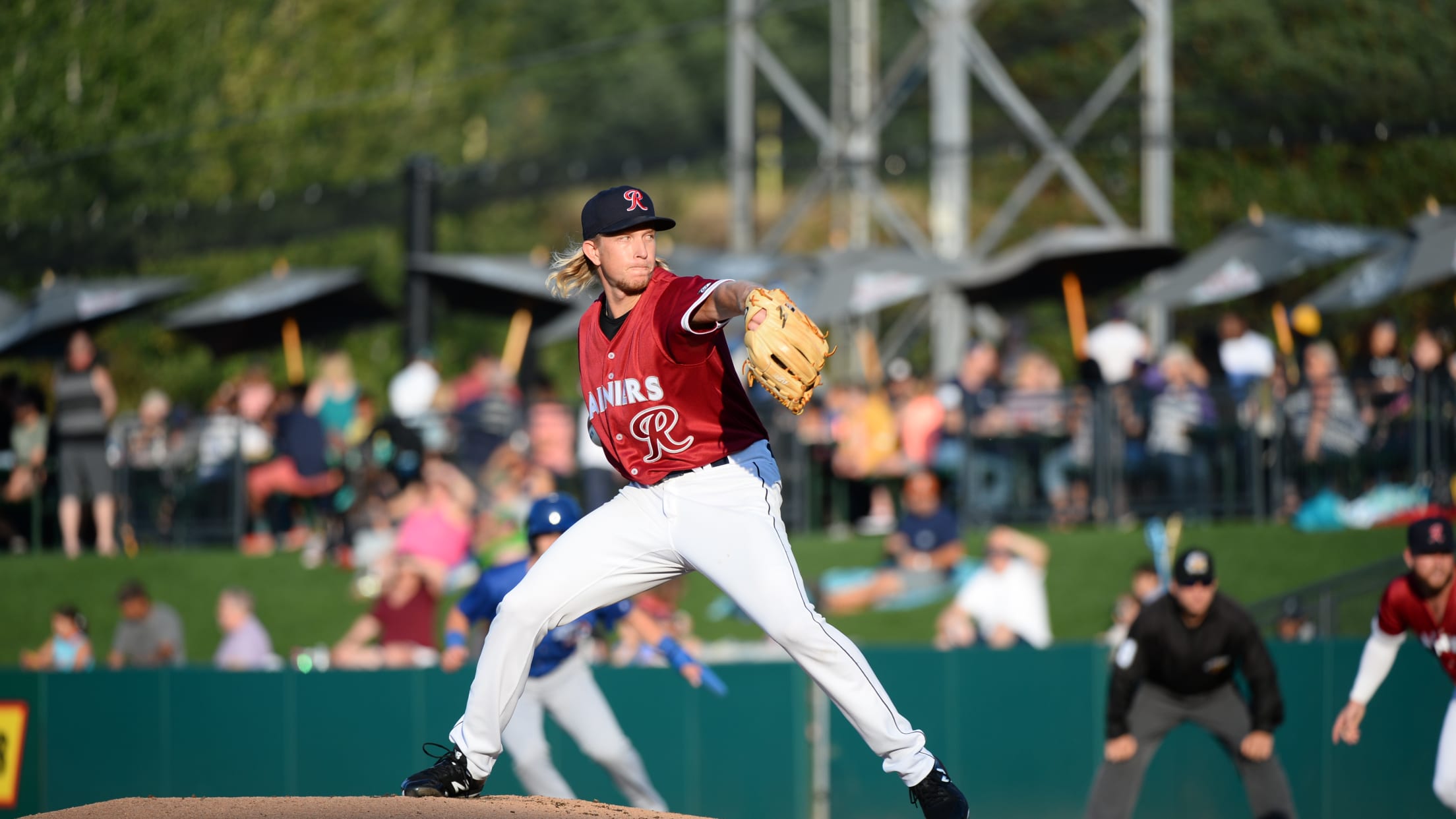 Tacoma, WA - Right-hander Darren McCaughan tossed six innings of scoreless baseball for Tacoma, allowing only two hits and striking out six, but the Rainiers left the bases loaded in the ninth inning and dropped their 2019 home finale against the Las Vegas Aviators on Sunday, 2-0, getting swept in
McCaughan, Rainiers Play Final Home Game of Season against Aviators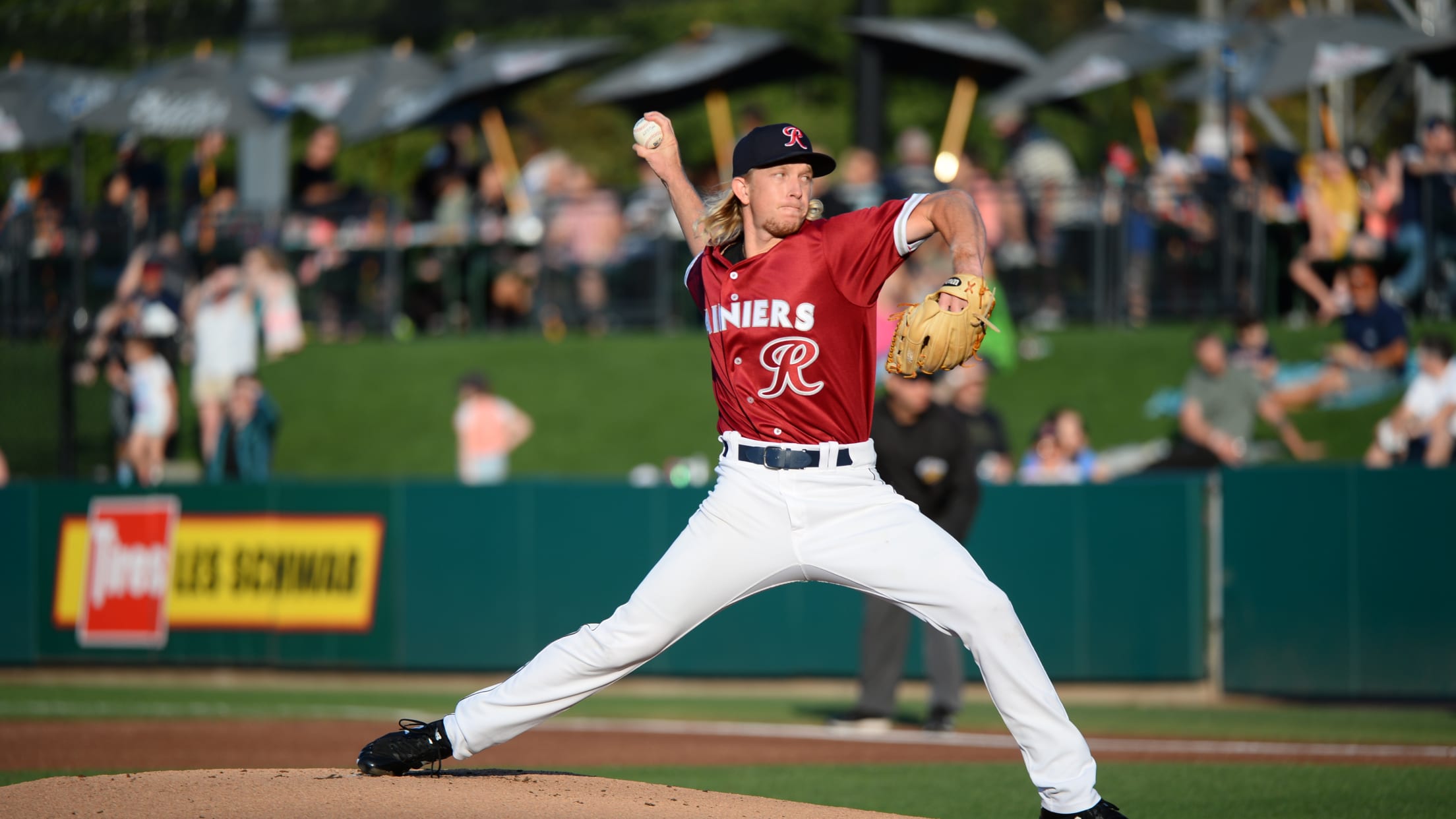 The Tacoma Rainiers (58-72) play for their first victory of the series as they host the Las Vegas Aviators (79-52) on Sunday in the final home game of the season. Right-hander Darren McCaughan (0-6, 10.38) will take the mound in the homestand finale for a 1:35 p.m. PDT start.It's also