2018 Dust Devils Promotional Schedule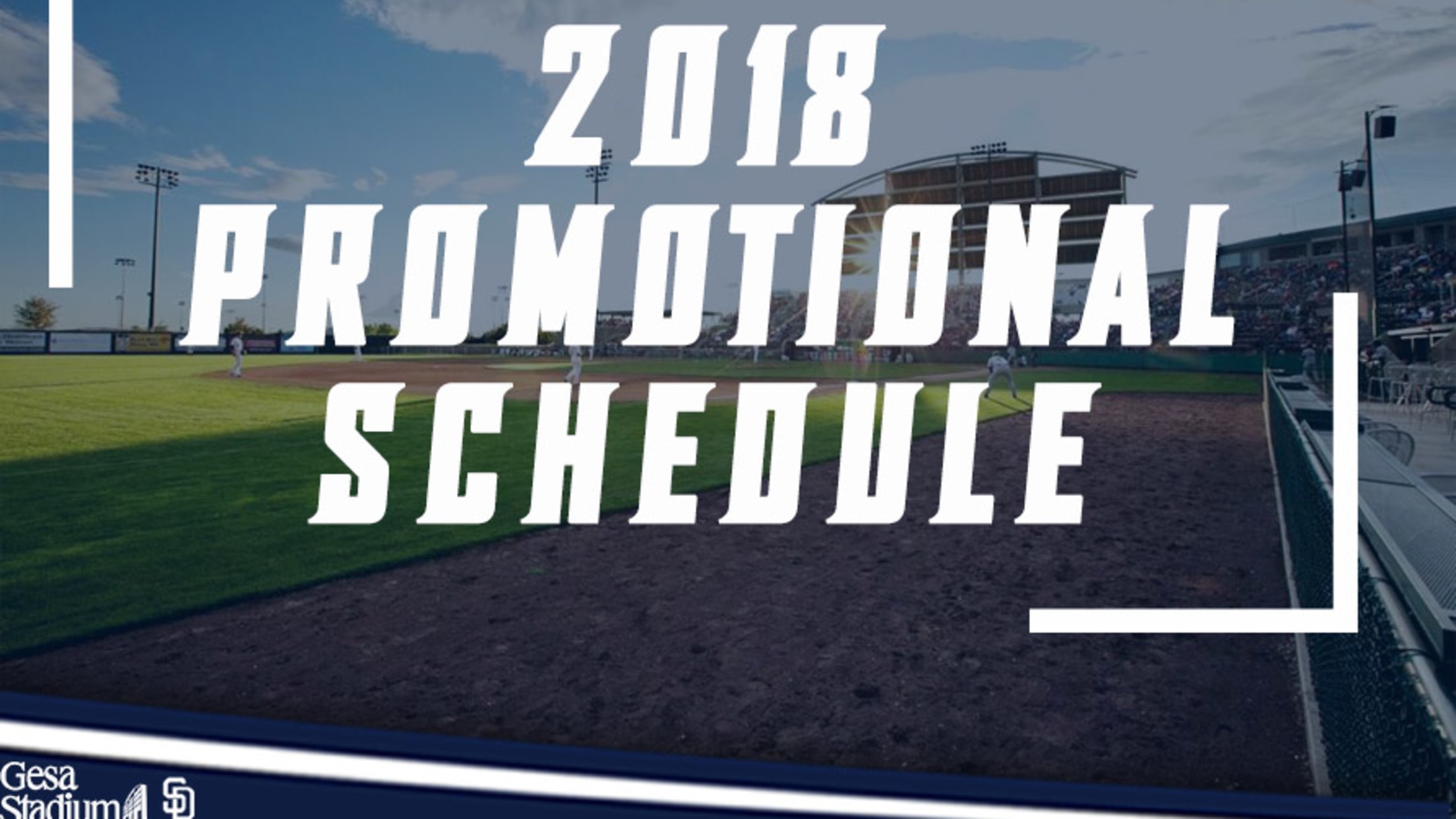 The Tri-City Dust Devils are gearing up for another summer of fun and affordable family entertainment at Gesa Stadium! The Dust Devils are excited to release their 2018 promotional schedule for the upcoming year. Some of the most popular promotions will be returning, while new promotions and giveaways will make
The Tri-City Dust Devils are gearing up for another summer of fun and affordable family entertainment at Gesa Stadium! The Dust Devils are excited to release their 2018 promotional schedule for the upcoming year. Some of the most popular promotions will be returning, while new promotions and giveaways will make their debut. Here are some highlights of the upcoming schedule:
Opening Night - Opening Night will be on Wednesday, June 20th versus the Spokane Indians and will feature a Magnet Schedule Giveaway presented by Tri-Cities Community Health and a Post-Game Fireworks show presented by CO-Energy!
Fireworks - There will be a grand total of ten fireworks nights this season, with Post-Game Firework Shows after every Saturday game at Gesa Stadium. Along with these nights, fans can catch Post-Game Firework Shows on Opening Night June 20th, the Independence Day celebration on July 3rd, Thursday July 19th and the Season Finale on August 31st.
Coming back in 2018… Stars Wars Night! - The Force will be strong this summer with the second Star Wars Night at Gesa Stadium presented by Gesa Credit Union on Friday, August 10th! Fans are encouraged to wear their favorite Star Wars costumes and take pictures with Star Wars characters as they walk around and take part in the night! Fans will also have the opportunity to bid on special Star Wars themed jerseys which will benefit Safe Harbor Support Center.
Giveaways - This season the Dust Devils will celebrate the two-time MLB All-Star & 2017 National Batting Champion, Charlie Blackmon with his very own bobblehead on Friday, July 20th! Debuting with the Dust Devils in 2008, Blackmon led the team with a .338 batting average, 98 hits, and 21 doubles. At the end of the 2008 season, Blackmon was be named a Baseball America Short-Season All-Star, as well as a Northwest League Post-Season All-Star. Blackmon made his MLB debut on June 7th, 2011 for the Colorado Rockies where he currently still roams the Coors Field outfield.
In August fans can look forward to our annual Hat Giveaway courtesy of Community Real Estate Group on Thursday, August 2nd. Fans will also enjoy a Water Bottle Giveaway on Thursday, August 9th thanks to Lourdes Health; a Team Photo Giveaway on Sunday, August 12th presented by Coordinated Care/Ambetter, a Baseball Card team set giveaway on Sunday, August 19th and a Post-Game Bread giveaway on Wednesday, August 29th courtesy of Bimbo Bakeries.
Other Great Nights - Returning to Gesa Stadium this season is School Night presented by Pahlisch Homes on Friday, June 22nd, Dollar In Your Dog Night sponsored by Yoke's Fresh Market on Thursday, June 21st and Scout Night presented by Big 5 Sporting Goods on Friday, August 3rd. New to Gesa Stadium this season will be Hero's Night on Wednesday, August 1st presented by Pita Pit. On this night, fans will have the opportunity to dress as their favorite hero and celebrate our local heroes, all first responders! Gesa Stadium will be spooky on Wednesday, August 22nd as fans will take part in the first ever Halloween Night.
Food and Beverage Promotions - The Dust Devils welcome back CO-Energy as the title sponsor of $1 Family Feast Nights. Every Friday, 12-ounce Coca-Cola products, ice cream sandwiches, hot dogs and bags of chips will be on sale for just one dollar. Coca-Cola Monday will also be back as 22-ounce Coca-Cola products will be one dollar for every Monday home game all season.
Ticket packages for the Dust Devils start at just $56, with full-season tickets starting at only $285. Special ticket rates are available for groups of 20 or more. Season tickets, mini-plans (7, 14, 21), and group tickets can be purchased by contacting the Dust Devils Front Office at (509)-544-8789 or at the Gesa Stadium Box office.