Texarkana Rallies Late to Defeat Drillers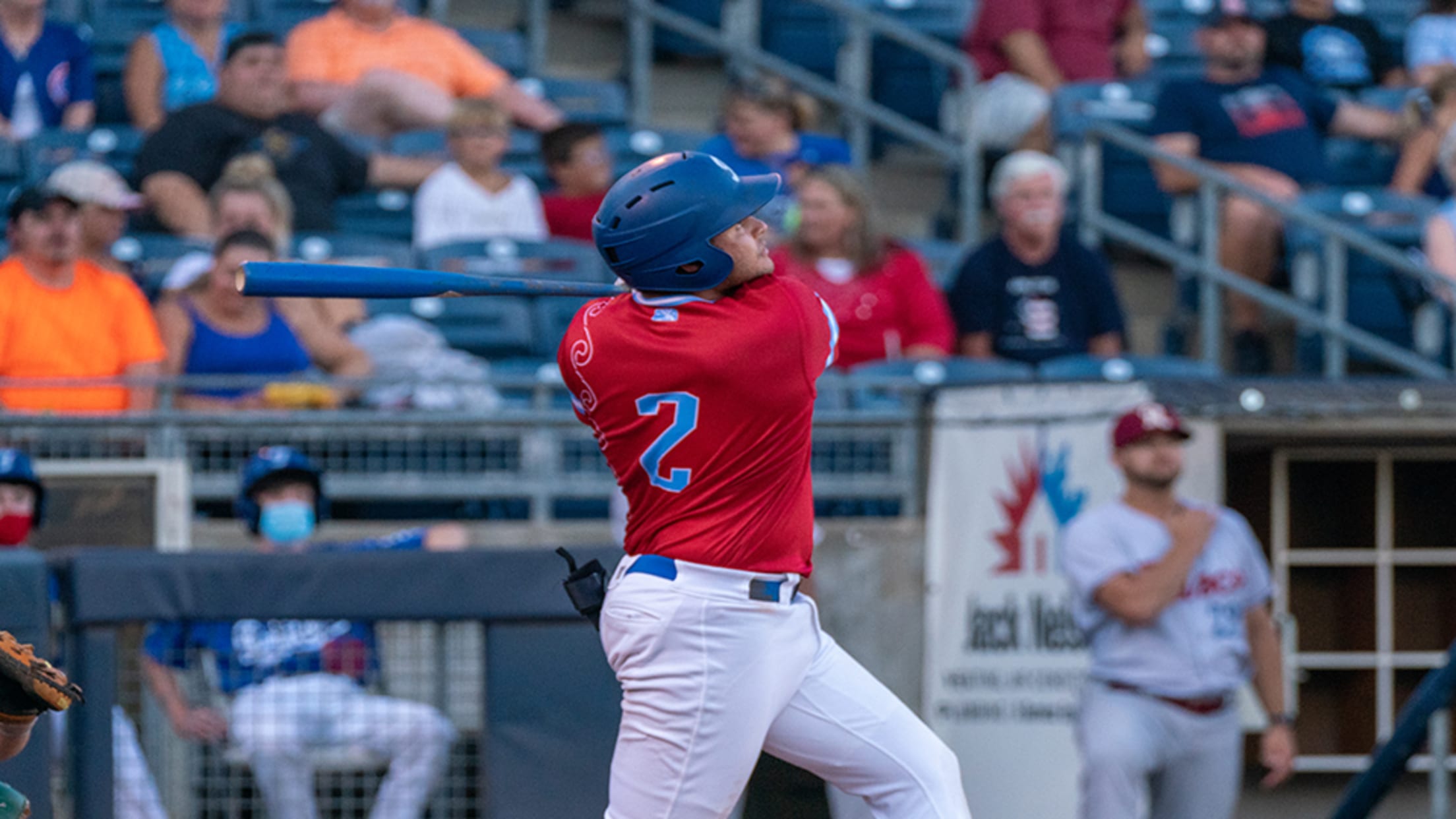 Texarkana, Tx- The Tulsa Drillers put together their biggest offensive outing of the season Saturday night in Texarkana, but it was not enough to produce a victory. The Drillers led 12-5 entering the bottom of the seventh inning, but the Twins rallied with ten runs in their final two at-bats
Drillers Edge Twins in Texarkana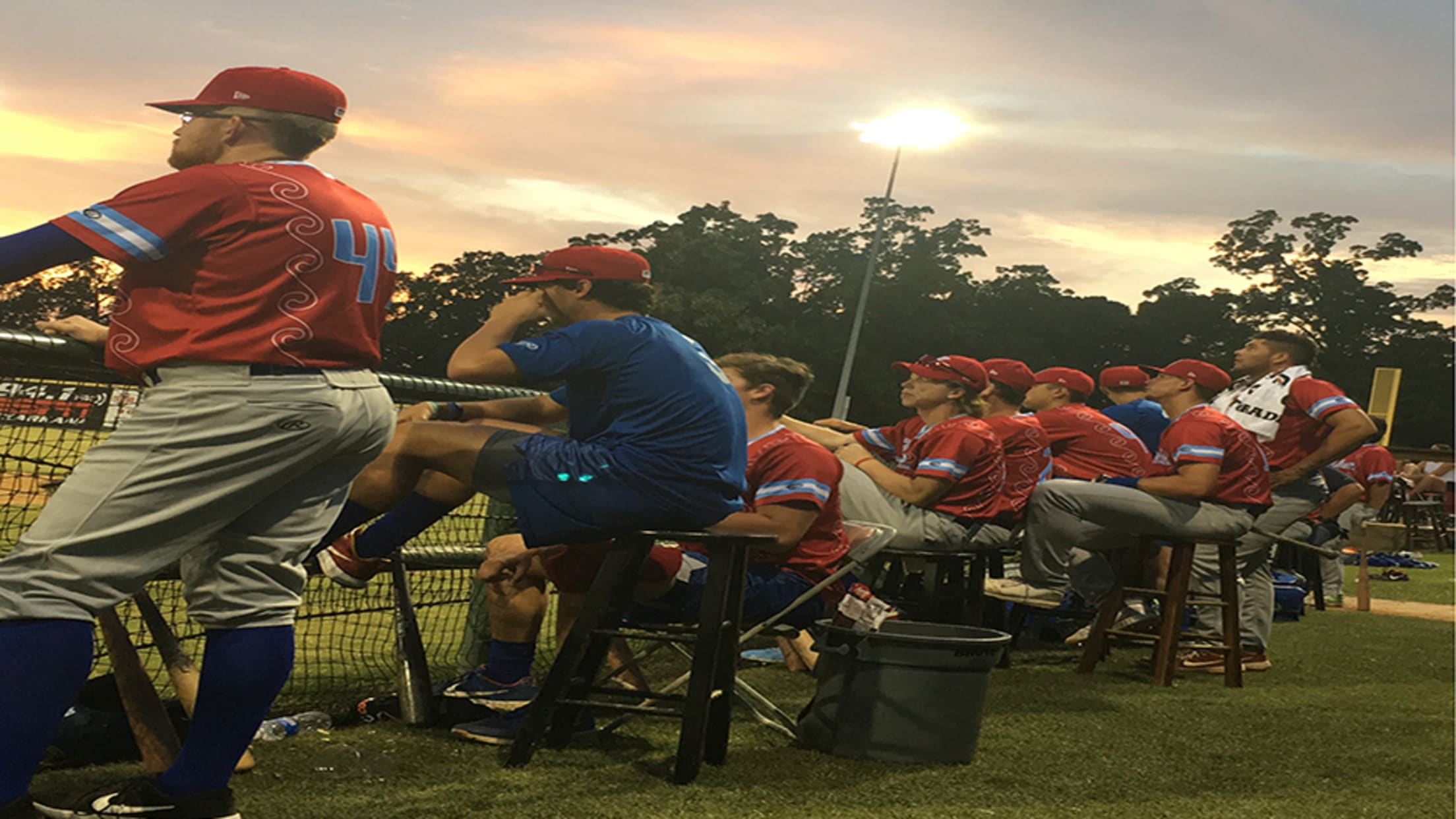 Texarkana, TX- The Tulsa Drillers began their first road trip of the season successfully on Friday night, holding off the Texarkana Twins for a 3-2 victory. The Drillers scored three runs over the first two innings, and a combination of five different pitchers took over from there. OSU's Kale Davis
Stellar Pitching Helps Drillers Edge Frisco 2-1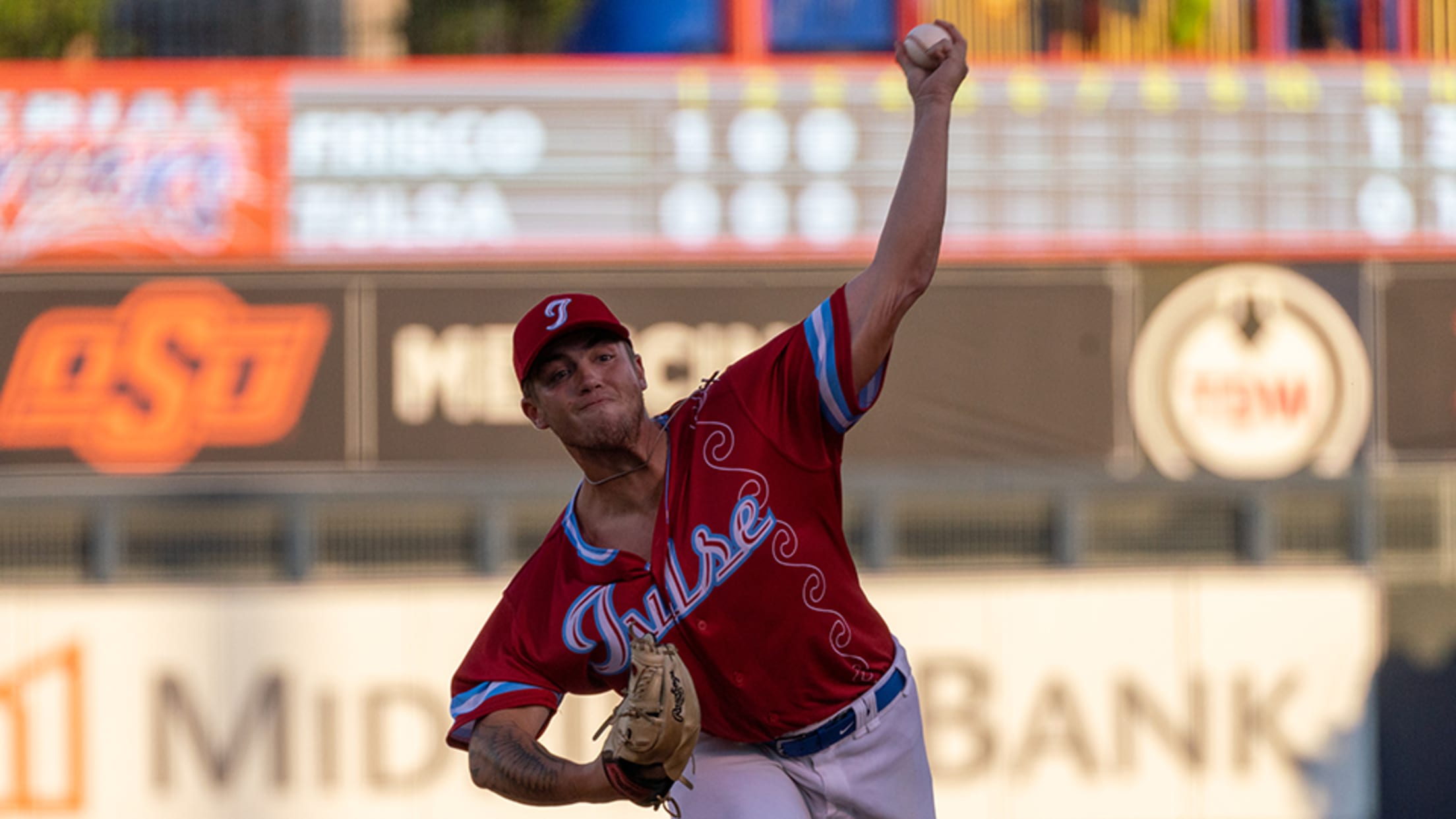 The Tulsa Drillers broke a tie game with a run in the bottom of the seventh inning and defeated the Frisco RoughRiders 2-1 Thursday night in Texas Collegiate League action at ONEOK Field. Pitching dominated the well-played contest with Tulsa claiming the victory despite producing only four hits. The game,
ONEOK Field Undergoes BELFOR Cleaning Process
Prior to the start of the Tulsa Drillers inaugural season in the Texas Collegiate Baseball League, ONEOK Field underwent a substantial cleaning process from BELFOR. BELFOR utilizes a 3-Step Clean System that was applied to all interior areas of ONEOK Field, including all restrooms, suites and locker rooms. The BELFOR
Walks Overshadow 19 Strikeouts from Tulsa Pitchers in 7-2 Loss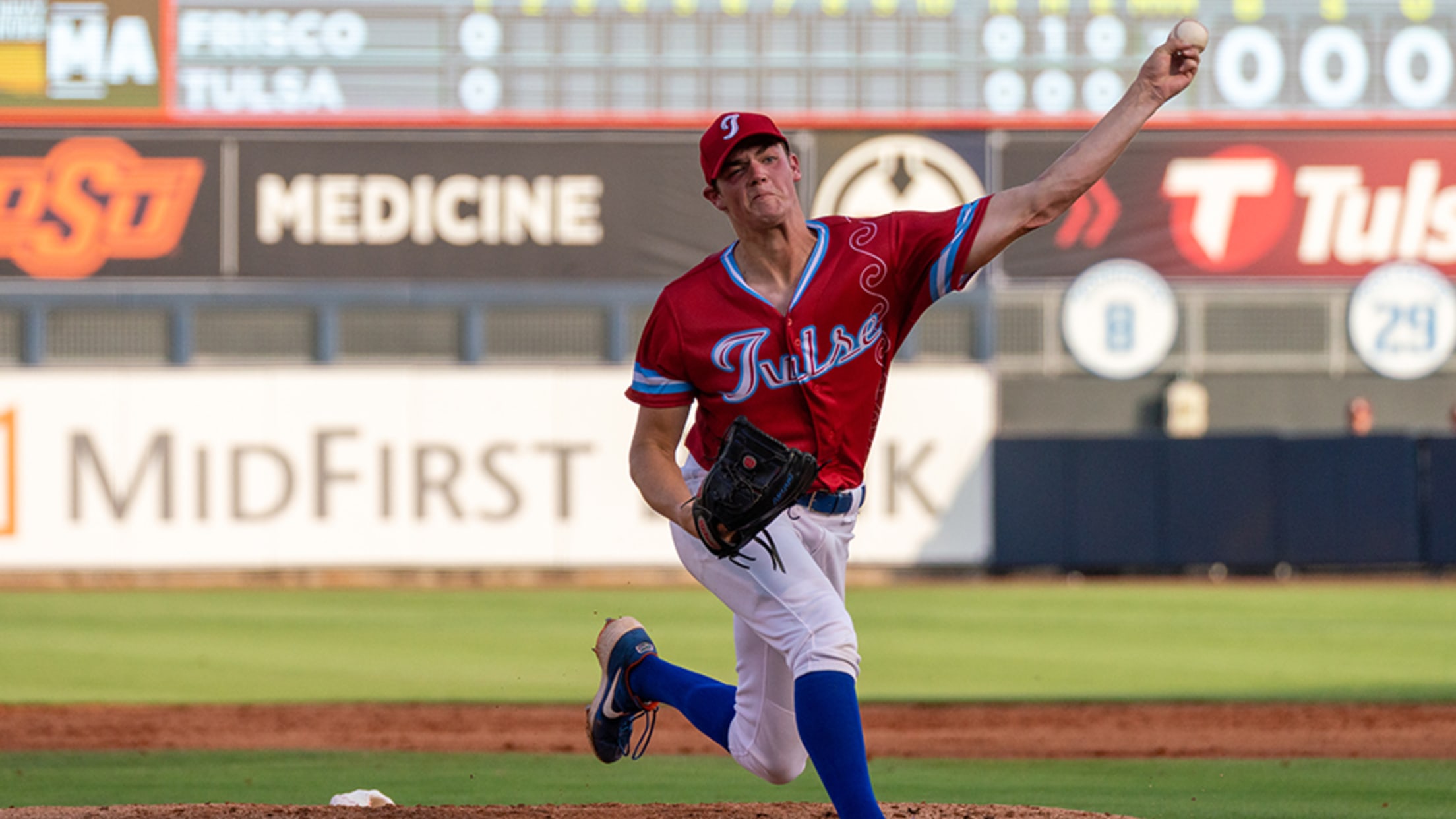 Tulsa, OK- Control was the story in the Tulsa Drillers second game of the Texas Collegiate Baseball season. Five Drillers pitchers combined to issue eight walks to Frisco batters with four of the free passes coming around to score. The RoughRiders used the generosity to claim a 7-2 win at
Drillers Win TCL Opener Behind Osmond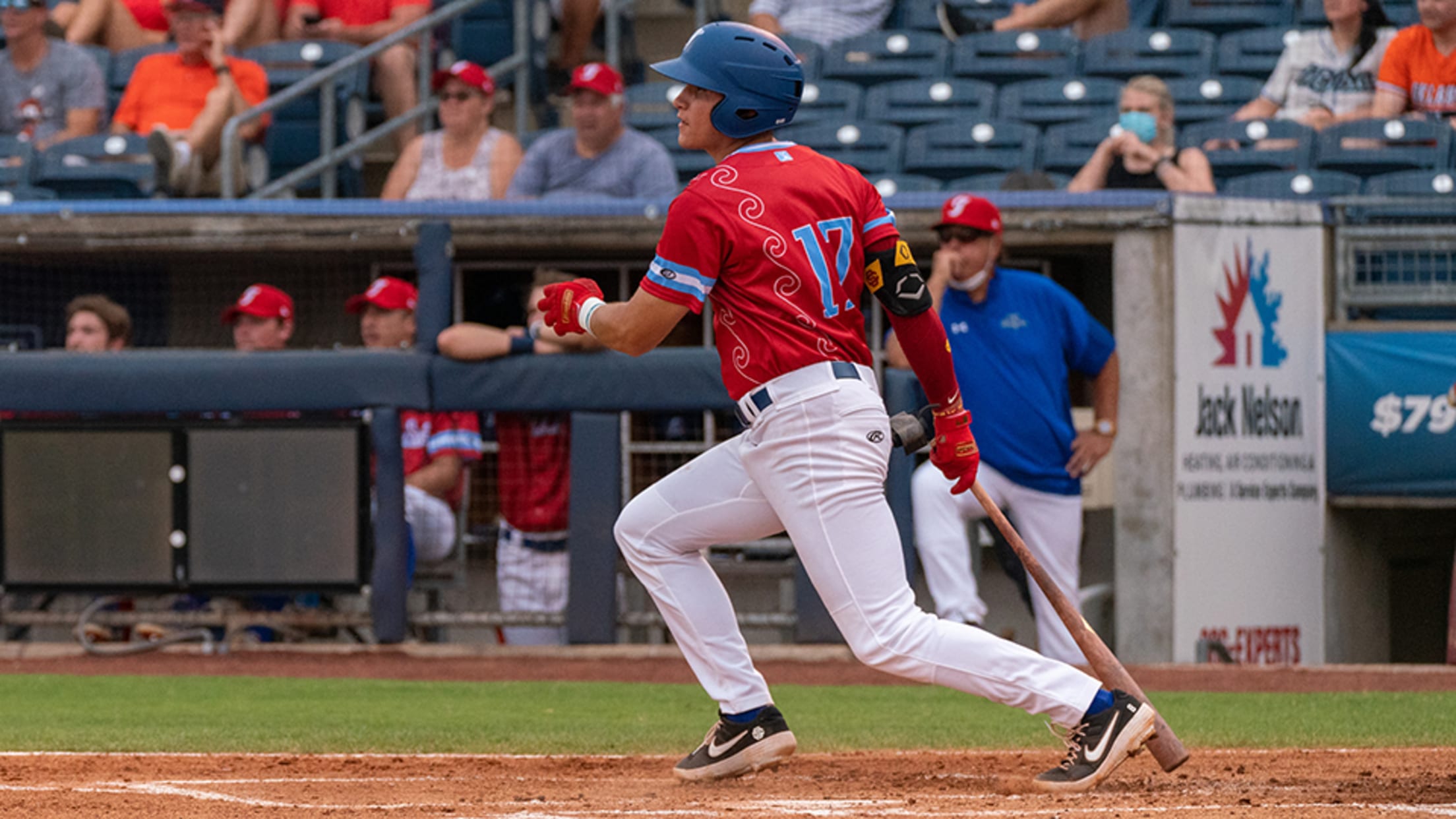 The Tulsa Drillers Texas Collegiate League team played its first-ever game Tuesday night at ONEOK Field and it was a local player that took the early spotlight. Former Jenks High School and current Oklahoma State University pitcher Bryce Osmond got the opening night start and turned in three dominant innings,
Minor League Baseball Season Officially Cancelled, Drillers Texas Collegiate League Team Opens Play Tonight
Major League Baseball™ (MLB™) has informed Minor League Baseball™ (MiLB™) that it will not be providing its affiliated Minor League teams with players for the 2020 season. As a result, the 2020 Minor League Baseball season has been cancelled, including for the Tulsa Drillers. This announcement does not affect the
July 3 and 4- FIREWORKS and High School Baseball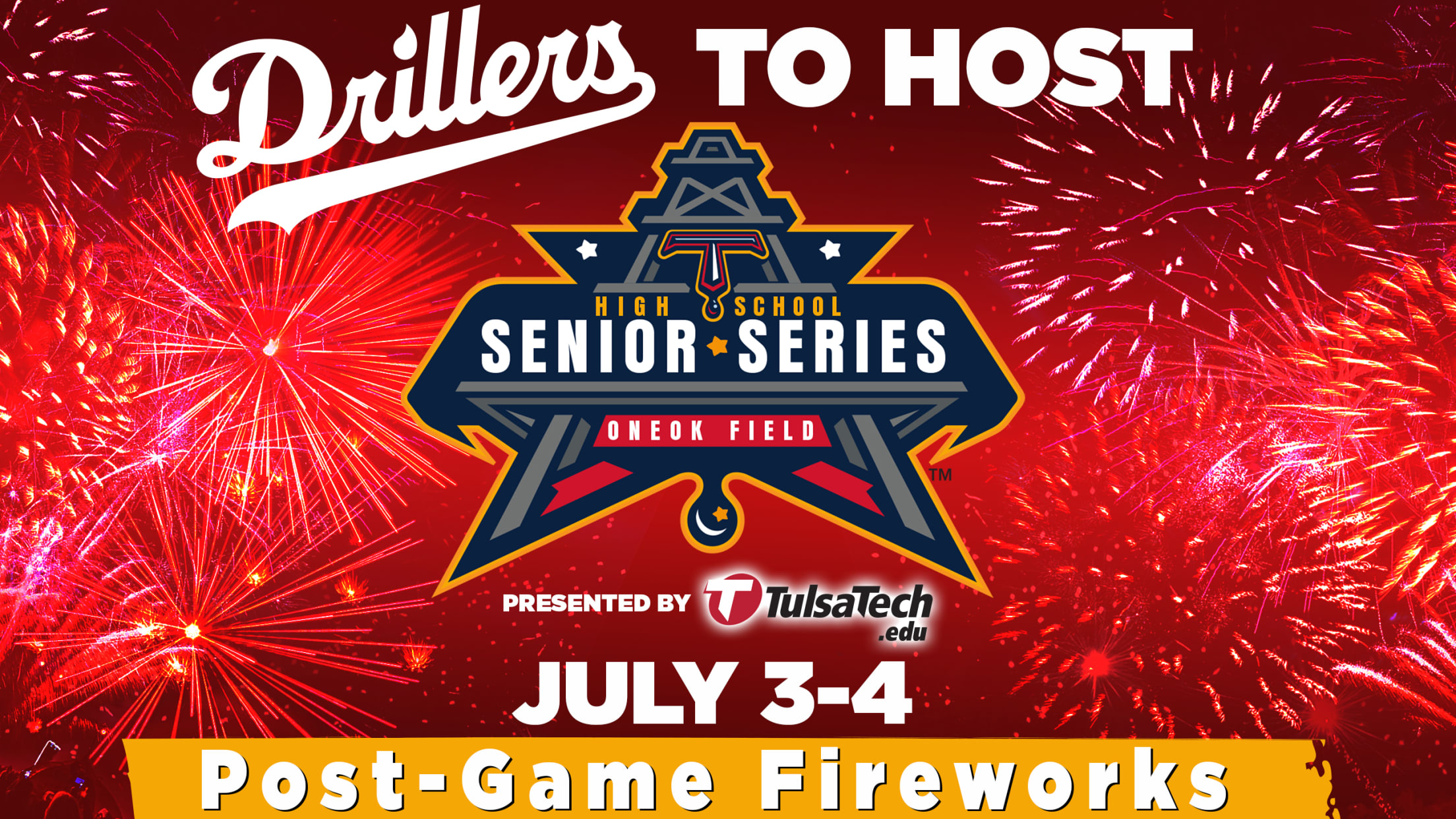 It will be Baseball and Fireworks when ONEOK Field hosts the High School Senior Series All-Star Baseball Games in downtown Tulsa on Friday, July 3 and Saturday, July 4. Each game will feature a matchup of high school seniors from the Tulsa area, followed by large Fireworks Shows in celebration
Live Baseball Returns to ONEOK Field with First-Ever Game for Drillers TCL Team set for June 30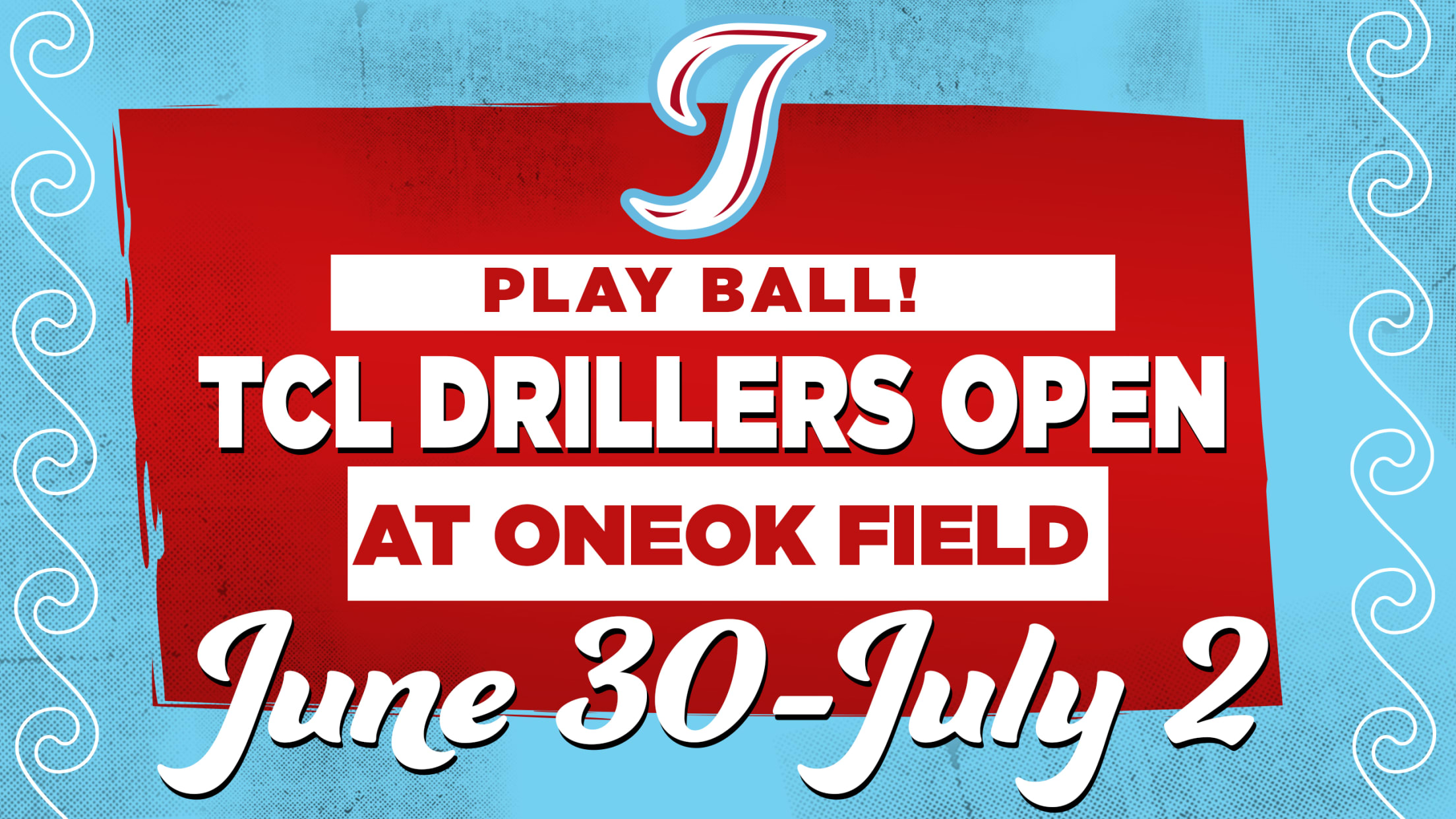 Live baseball returns to ONEOK Field when the Tulsa Drillers Texas Collegiate League team begins its first-ever season with a three-game homestand that will run from June 30 through July 2. Manager Tom Holliday and his squad will begin its 30-game season, presented by the Muscogee (Creek) Nation, by hosting
Drillers TCL Roster Revealed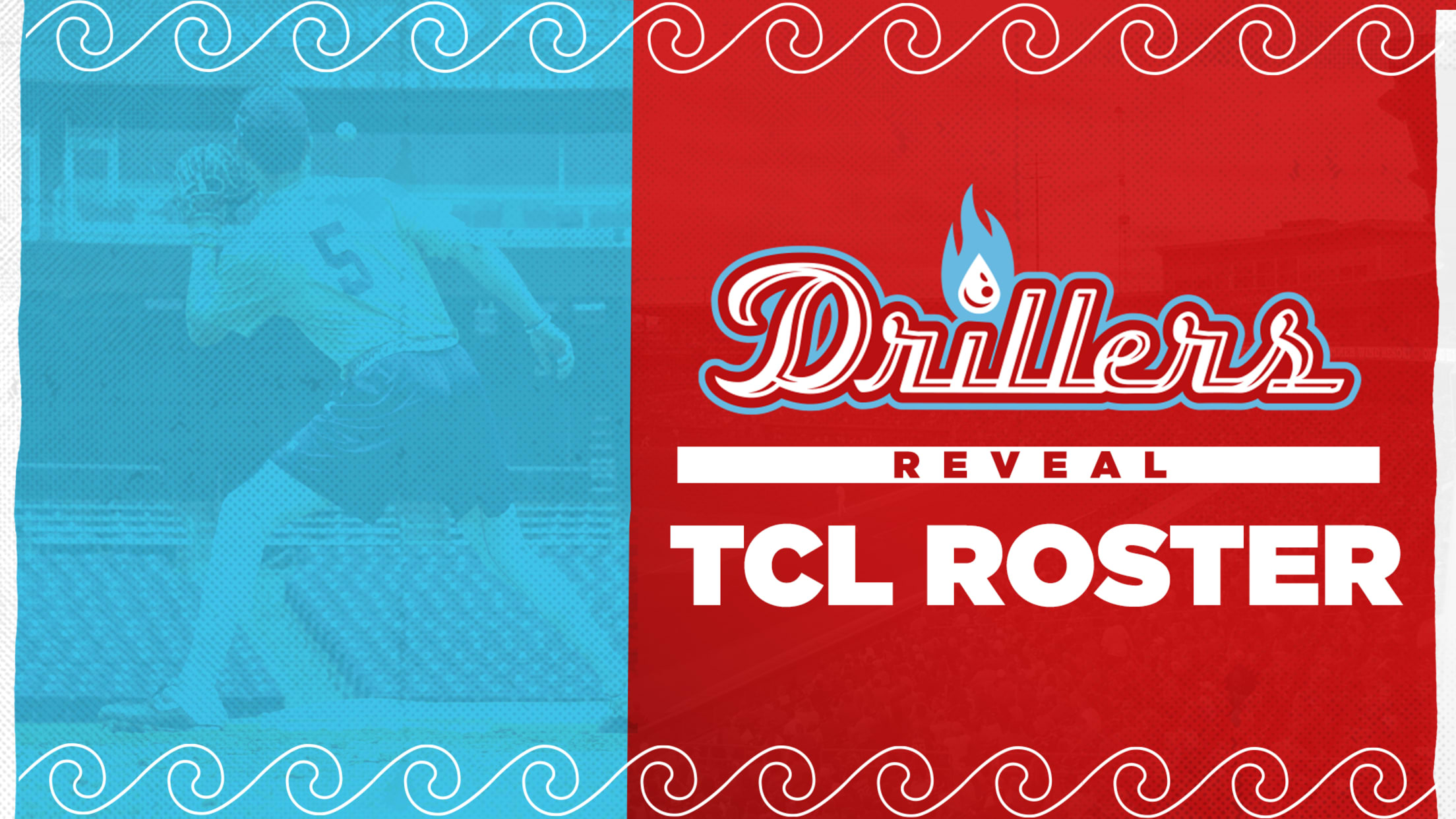 The roster for the Tulsa Drillers team that will play its first season in the Texas Collegiate Baseball League is an interesting mix of top college talent from nearby and across the nation. Manager Tom Holliday has assembled a squad that includes several players with local ties but also players
ONEOK Field to Host High School Senior Baseball Series July 3 & 4 Presented by Tulsa Tech
Graduating seniors to get one final opportunity to represent their schools on the diamond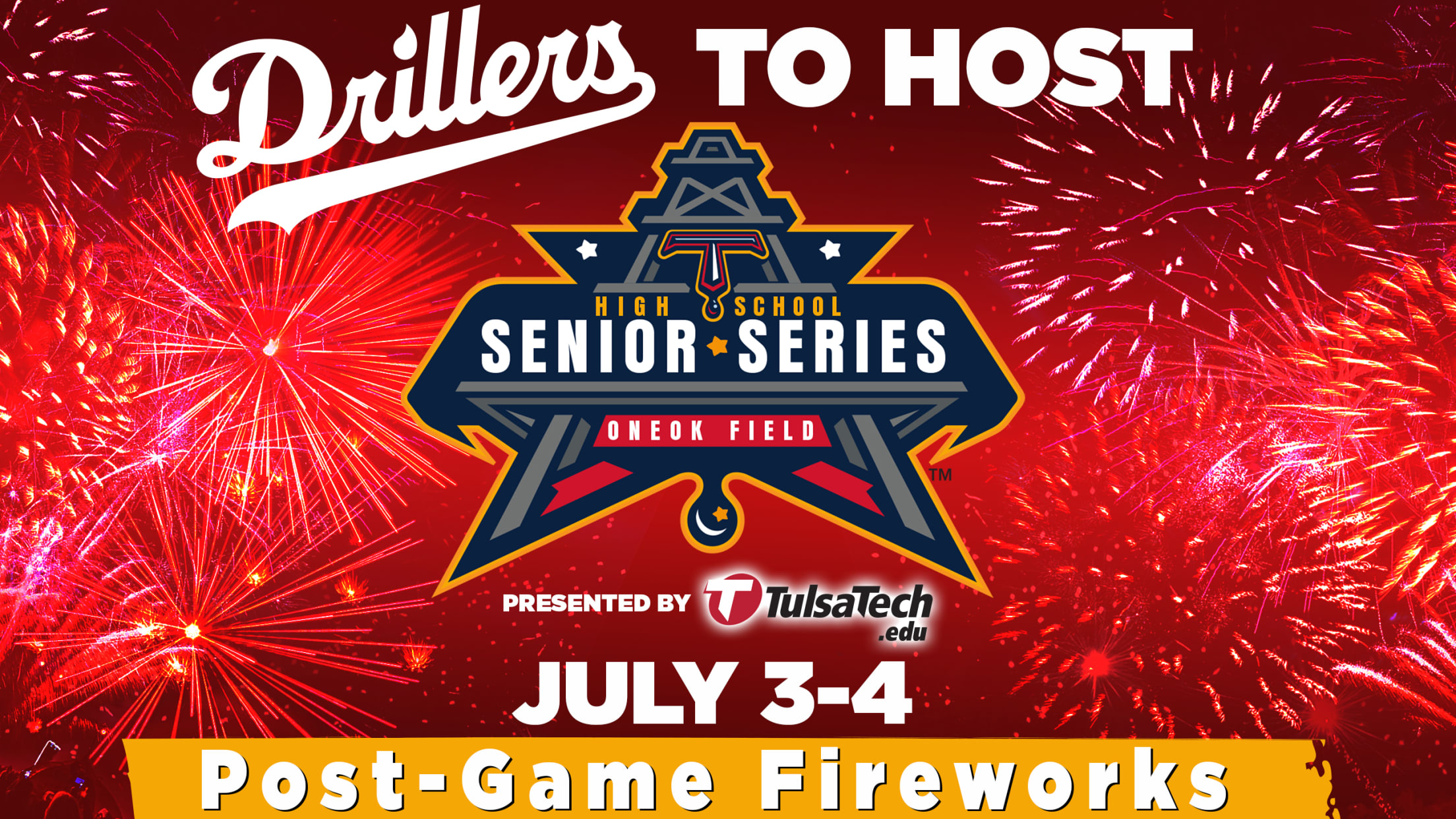 The COVID-19 pandemic forced schools to abruptly end most activities this spring, bringing a premature end to sports activities, including baseball. The cancellation of the seasons left a void for graduating seniors who missed their chance at one final season and without an opportunity to properly cap their careers. Recognizing
Tulsa Drillers Collegiate League Individual Tickets to go on Sale Thursday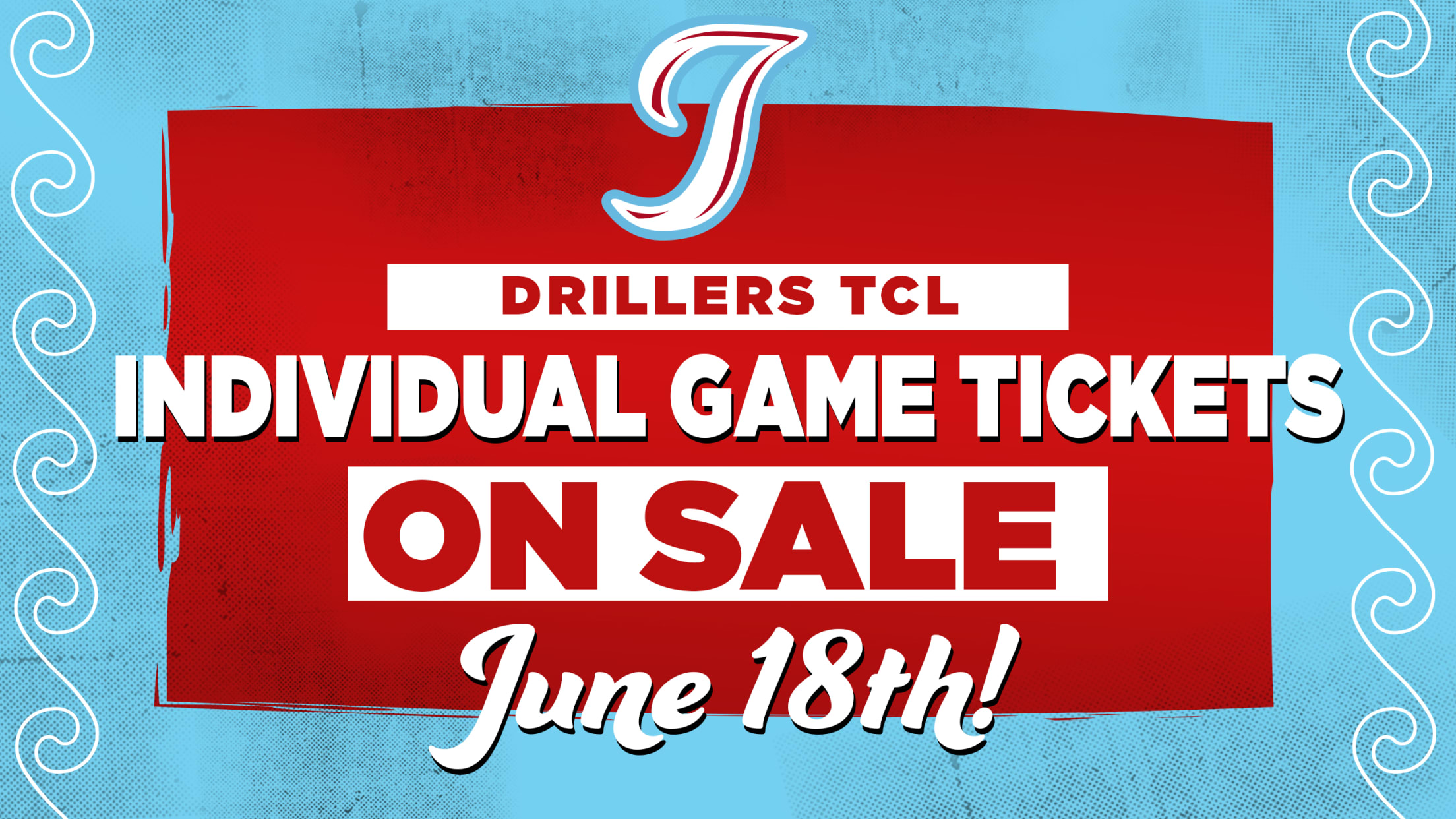 Individual tickets for Tulsa Drillers home games during their inaugural season in the Texas Collegiate Baseball League will go on sale at 10:00 a.m. on Thursday, June 18. The Drillers will play 15 home games at ONEOK Field with their first-ever game scheduled for Tuesday, June 30 in downtown Tulsa.
Tom Holliday Named Manager of Drillers TCL Team
Staff features major league experience with Tettleton and Whisler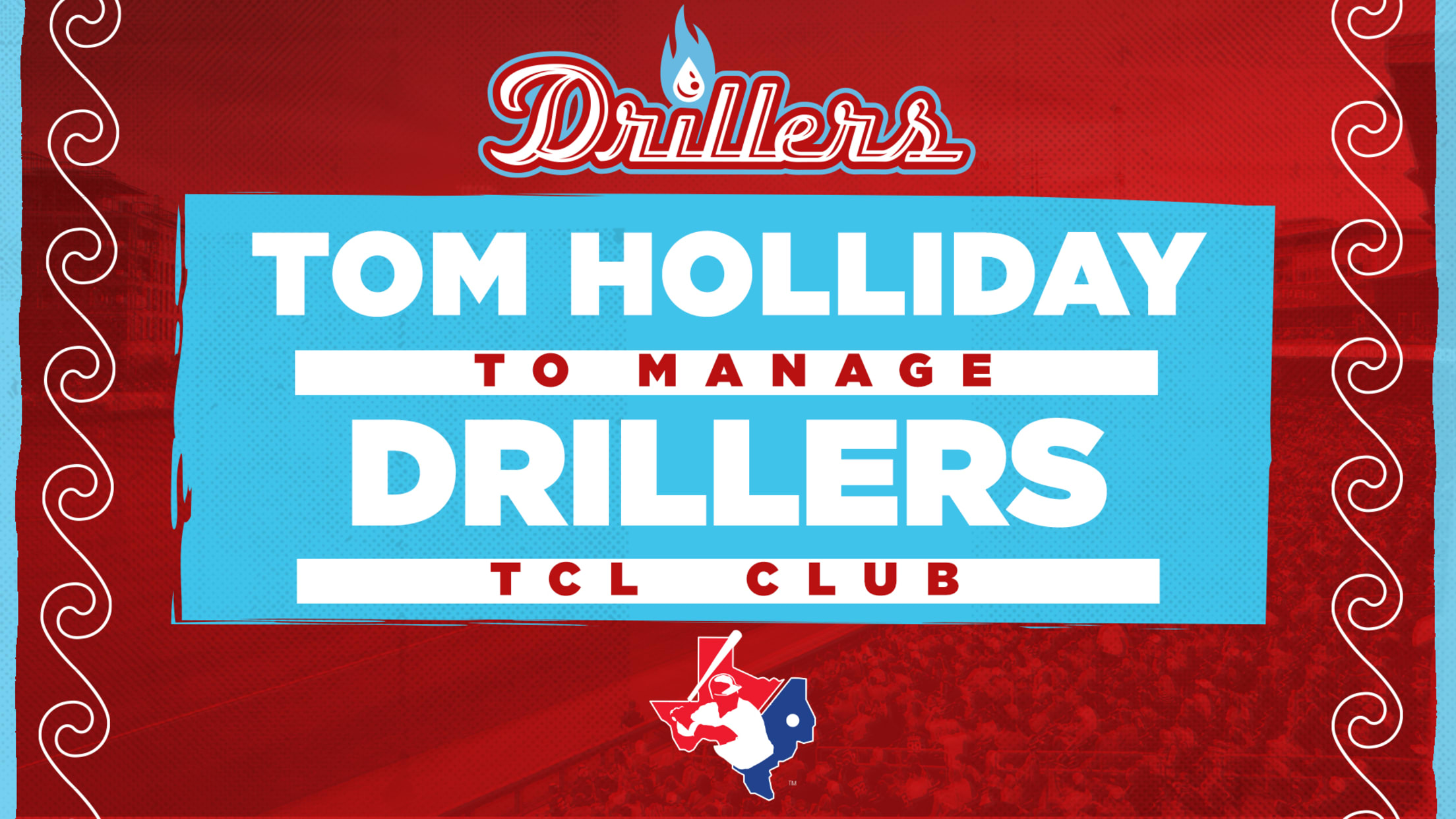 The new Tulsa Drillers team that will play in the Texas Collegiate Baseball League this summer now has a manager and a coaching staff. The names will be recognizable to most baseball fans in Oklahoma. The Drillers announced today that longtime Oklahoma State University coach Tom Holliday will be the
Drillers Announce Schedule & Promotions for TCL Season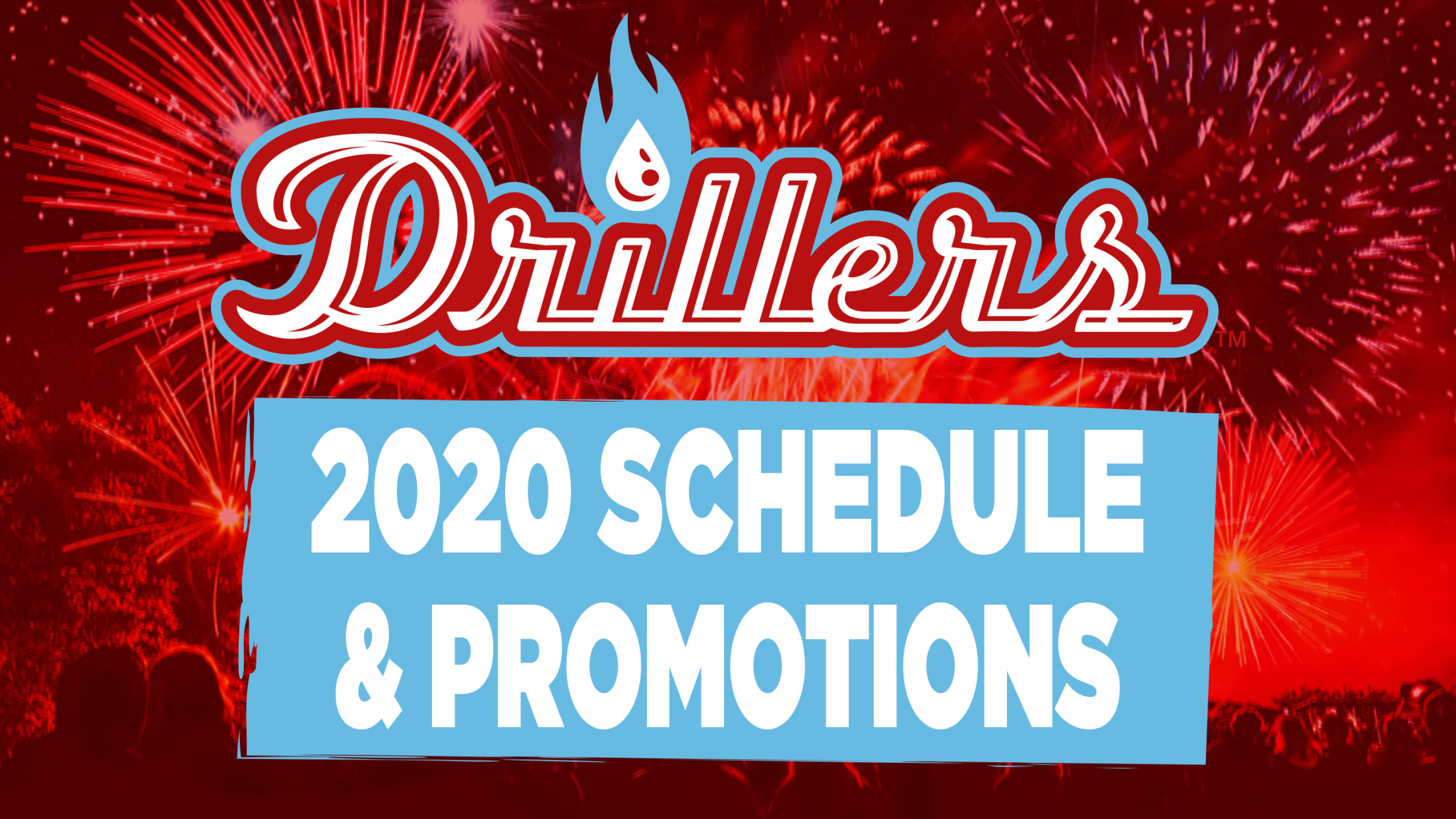 Tulsa, OK- Live baseball is set to return to ONEOK Field later this month, and today, the Tulsa Drillers announced the schedule and promotions for their team that will play in the Texas Collegiate League. The complete schedule includes 15 home games and many of the great, familiar promotions that
TCL Drillers Unveil Uniforms, Partnership with Muscogee (Creek) Nation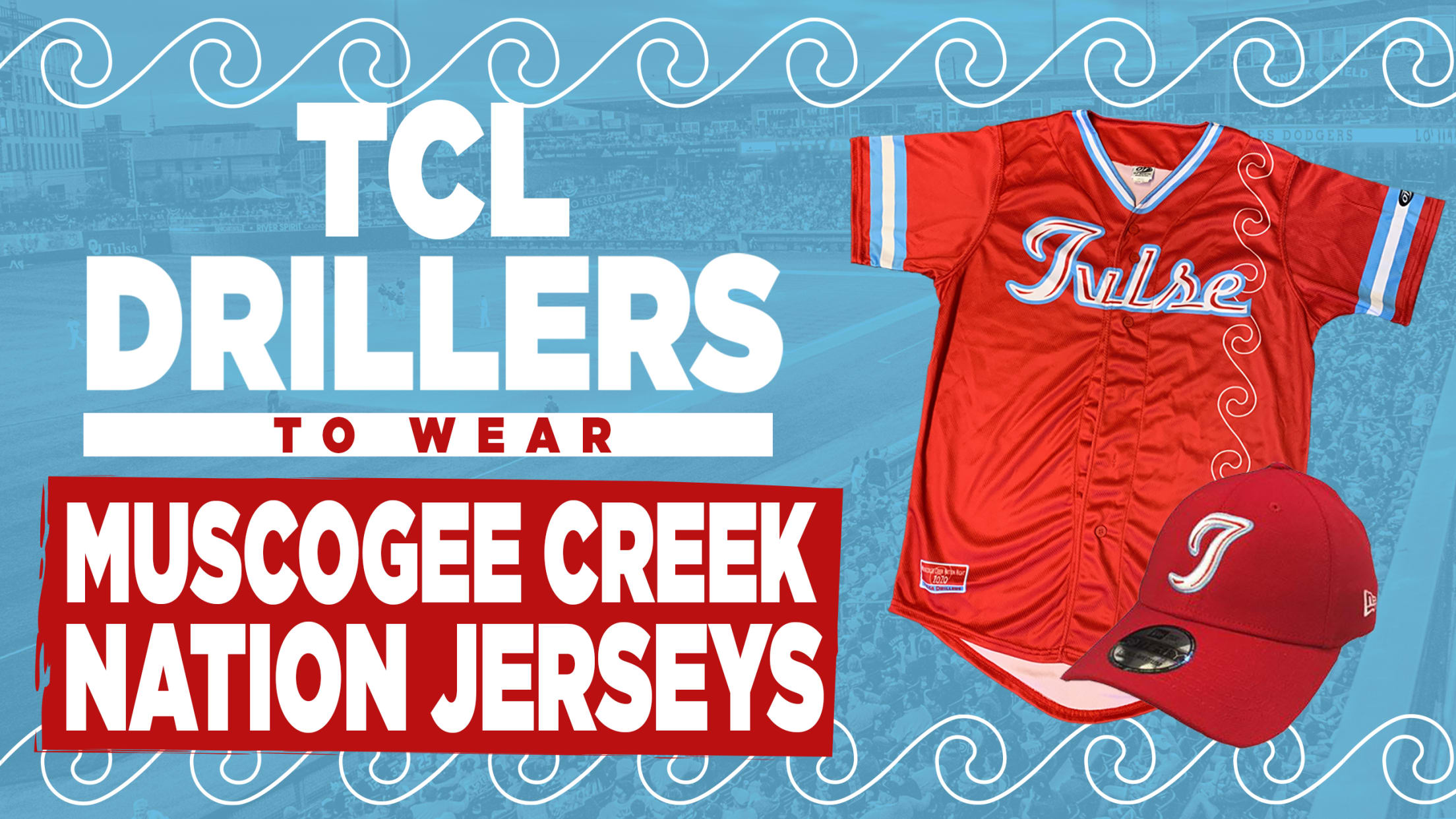 Tulsa's newest baseball team has a familiar name but a new look. Tulsa's entry in the Texas Collegiate Baseball League will be called the Tulsa Drillers, but the team will feature a uniform design unlike the traditional blue that the professional Double-A team wears. The Muscogee (Creek) Nation will be
ONEOK Field, Drillers to Host Team in Elite Collegiate League
A Total of 15 Games will be Held at ONEOK Field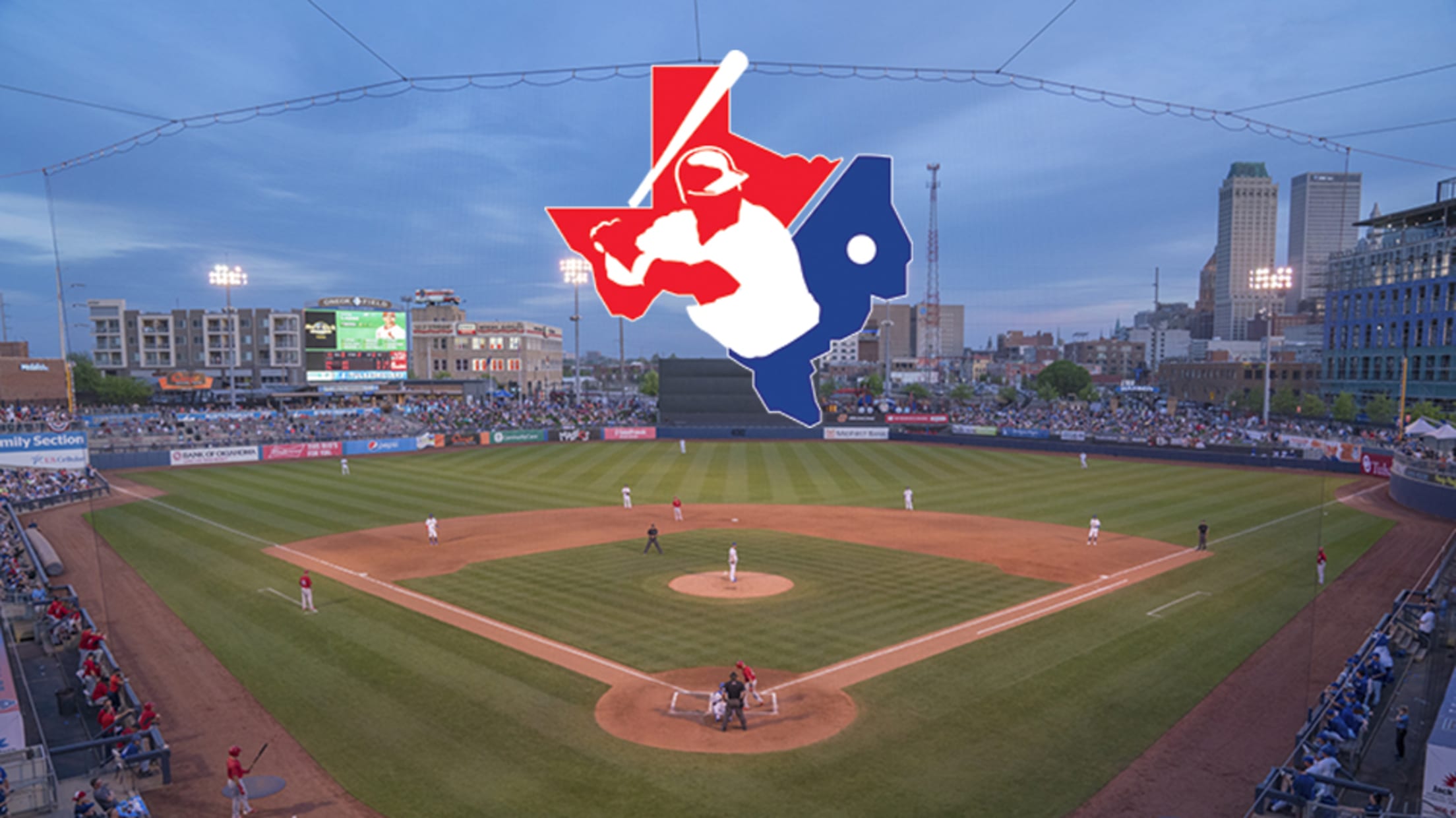 Baseball is coming back to ONEOK Field this summer with an elite, collegiate team, as the Tulsa Drillers announced plans today to organize and host a team in the Texas Collegiate Baseball League.
Drillers ONEOK Field All-Decade Team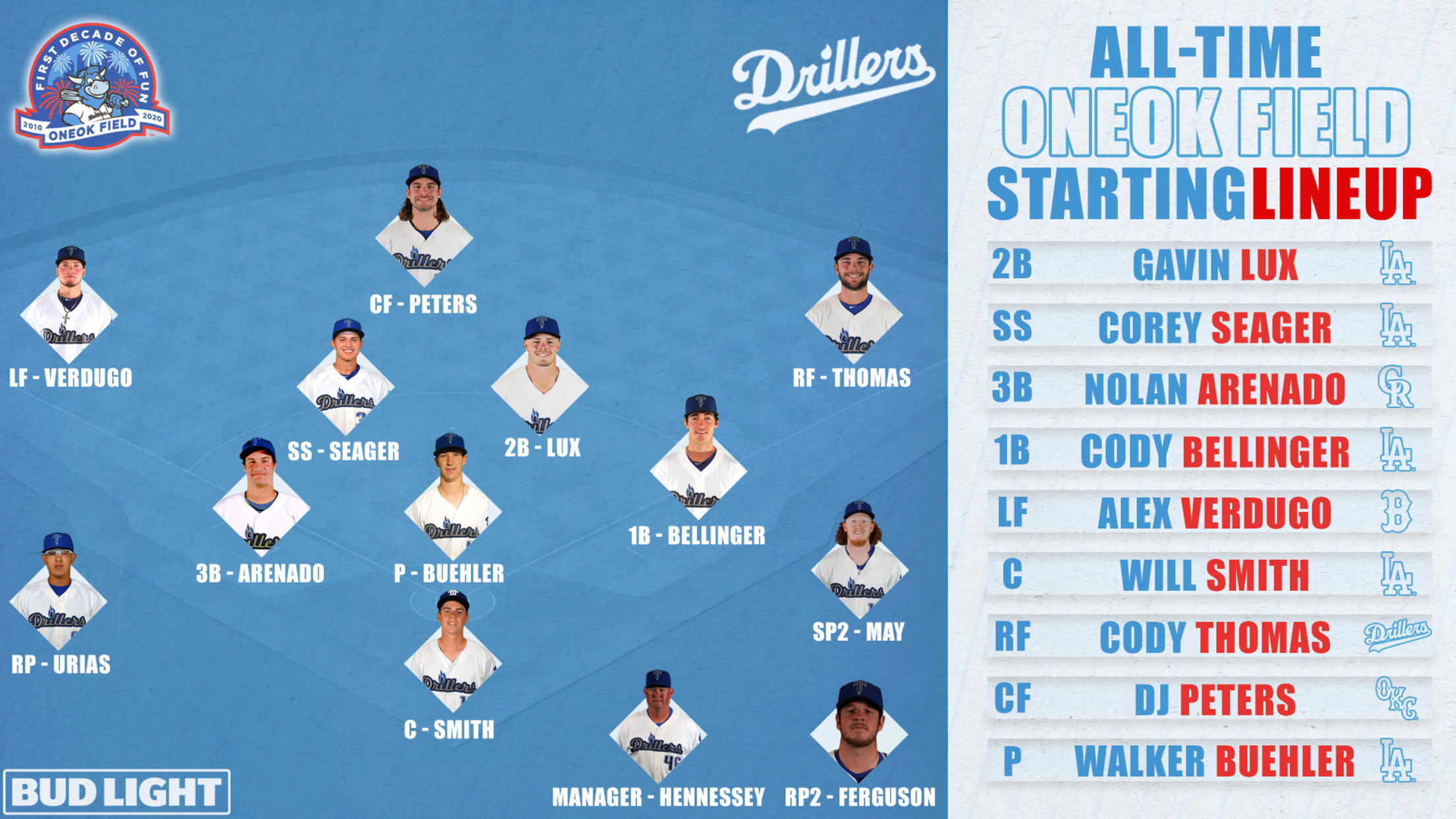 National All-Stars Nolan Arenado and Cody Belling highlight the Drillers ONEOK Field All-Decade Team as selected by fans.
Drillers Join Minor League Baseball's CommUNITY First Campaign
National initiative will raise funds for Feeding America in response to global pandemic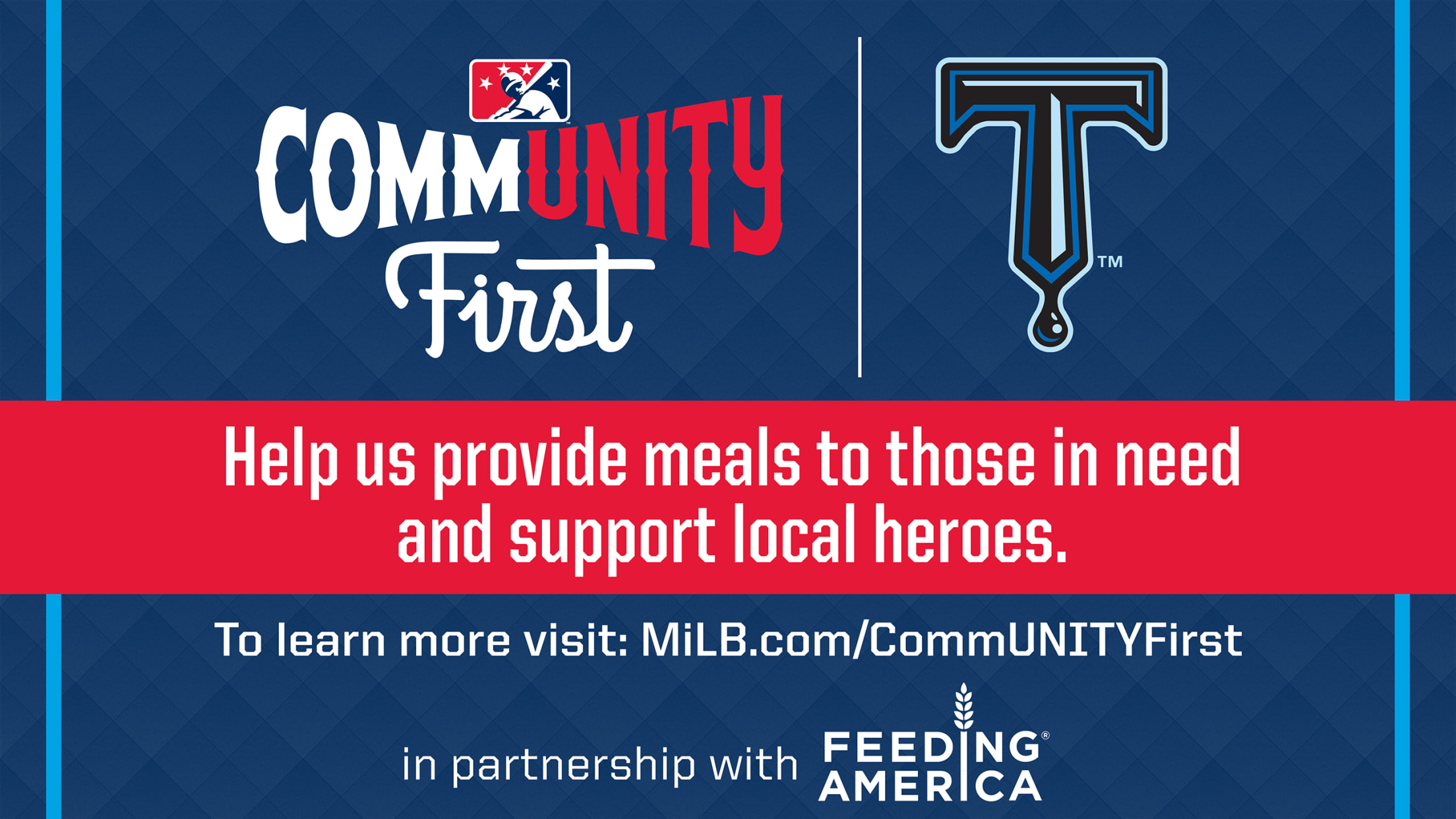 Tulsa, OK, - The Tulsa Drillers today announced that they are joining MiLB CommUNITY First, a new national initiative developed by Minor League Baseball (MiLB™) in conjunction with Feeding America. CommUNITY First has been developed to raise funds for local food banks and to honor individuals risking their lives on the front
Drillers Join Tulsa Kitchens Unite to Help Feed Those in Need
Team will also donate proceeds of merchandise sales to Hunger Free Oklahoma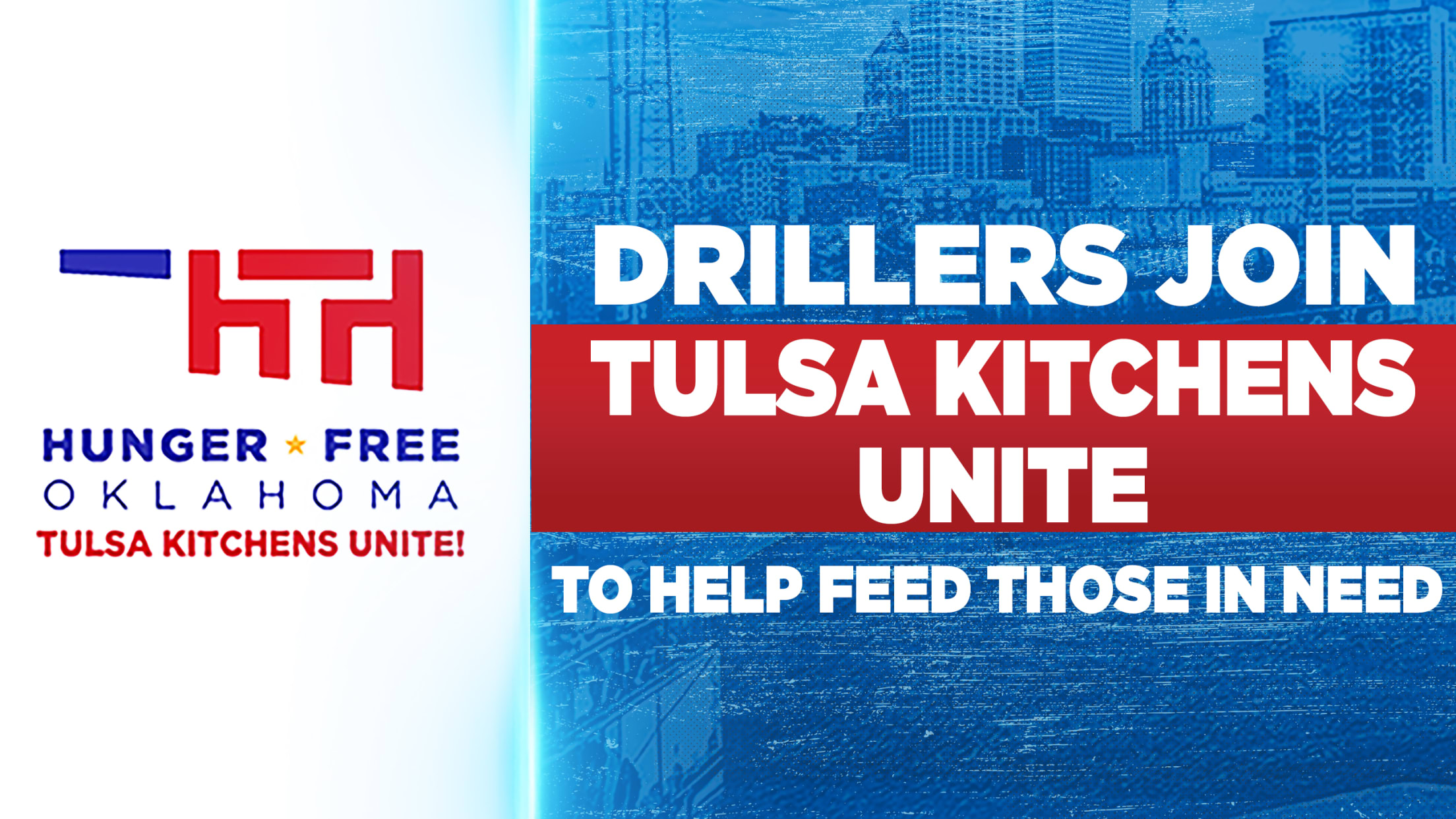 The Tulsa Drillers organization will begin to participate in Tulsa Kitchens Unite, a program that has been developed by Hunger Free Oklahoma to help feed families in need during the COVID-19 pandemic.With the program, the Drillers' food and beverage personnel, who normally work the games at ONEOK Field, will now
Questions and Answers Regarding Drillers 2020 Season
Q: How long can we expect the Tulsa Drillers 2020 season to be postponed?A: At this point, no one knows the answer to this question. The good news is the season is not canceled, but currently delayed. We hope to play a complete schedule of games, but at this point,
Bedlam Baseball at ONEOK Field Canceled
The Bedlam baseball game between the Oklahoma Sooners and Oklahoma State Cowboys, that was to be played at ONEOK Field on Tuesday, March 31, has officially been canceled due to the COVID-19 pandemic. The Big 12 Conference recently announced that it has canceled all spring sports. The decision was made
Tulsa Drillers Club Statement on the COVID-19
It has been an extraordinary time for our country in the past two days. Our thoughts are with all those who have been affected by illness.Yesterday, Minor League Baseball, in conjunction with its partner Major League Baseball, announced the decision to delay the opening of the 2020 Minor League Baseball
Minor League Baseball Statement
Start of season delayed
St. Petersburg, FL, March 12, 2020 - Minor League Baseball (MiLB) issued the following statement today: "In light of the current coronavirus outbreak, and after consultation with medical professionals and our partners at Major League Baseball, Minor League Baseball will delay the start of the 2020 Championship Season. We will
Drillers Introduce DrillVille Insider Text Club Powered by Respond Flow
The Tulsa Drillers have partnered with local text message marketing startup Respond Flow to provide fans and clients a new method of receiving team news, information, and special offers, the club announced today.Respond Flow is an Oklahoma-based company and a member of the Thunder Launchpad, a startup accelerator supported by