Tulsa Drillers to Host High School Baseball Rivalry Week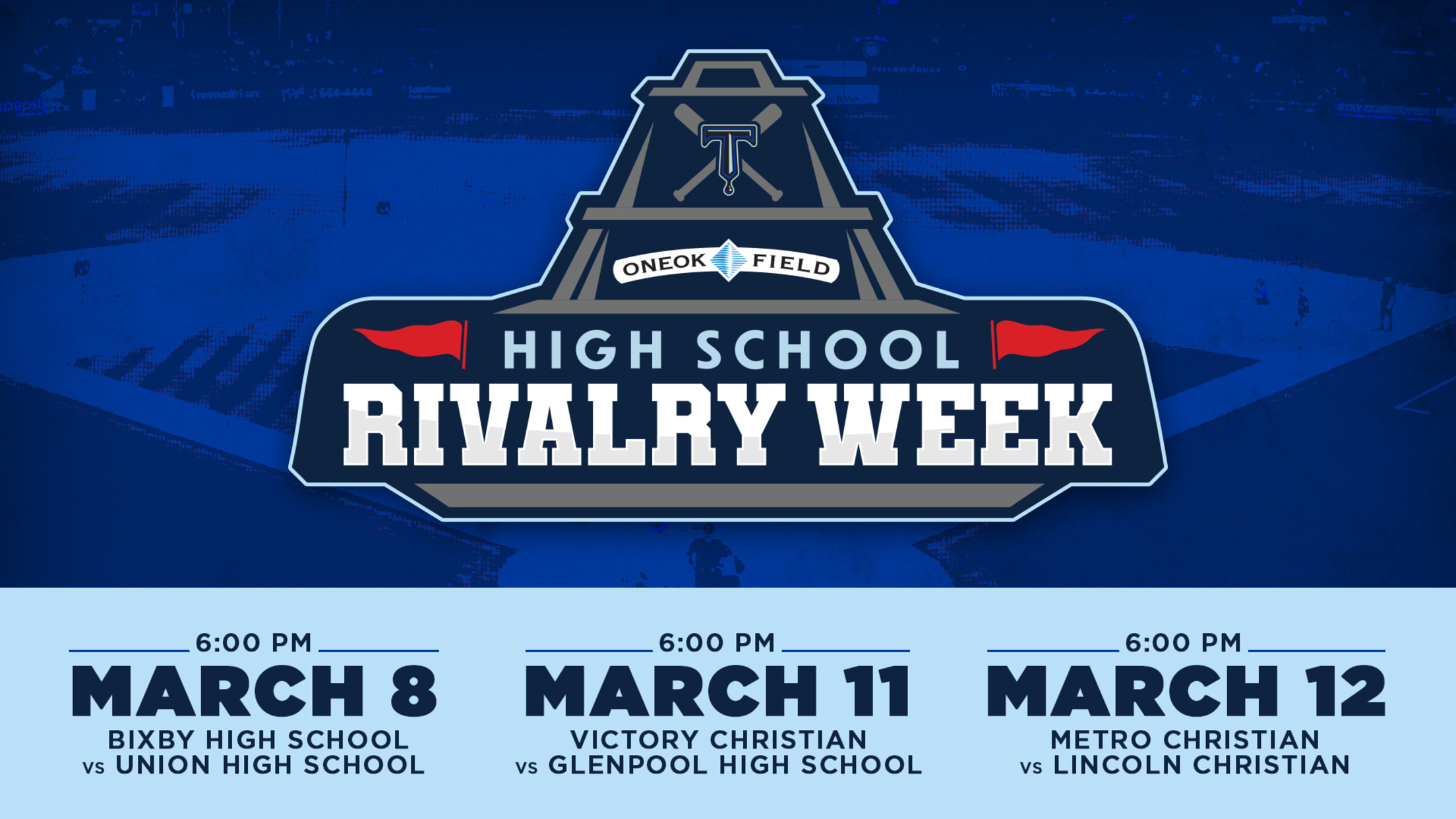 Baseball fans will not have to wait until the Tulsa Drillers season opener to catch games at ONEOK Field. The Drillers announced today that ONEOK Field will host the Tulsa Drillers High School Baseball Rivalry Week in March. This series is scheduled to take place on March 8, 11 and
Drillers Honored as Texas League Co-Organization of the Year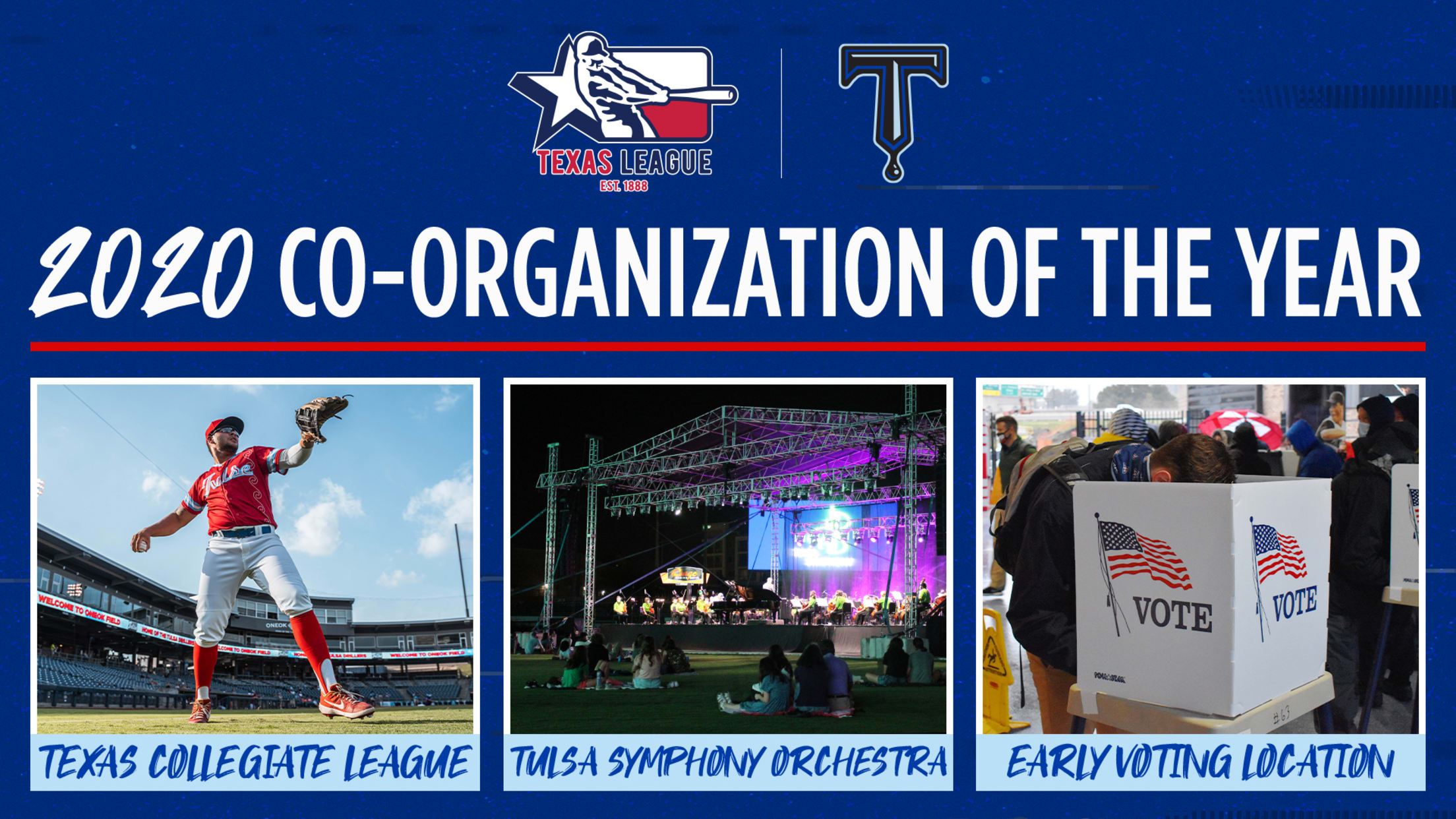 It is no doubt that 2020 was a difficult year for everyone in sports. For the Tulsa Drillers, the year was dramatically changed with the cancellation of the entire Minor League Baseball season, but the team continued to pursue ways to be a part of the Tulsa community. Those efforts
Drillers Announce 2021 Schedule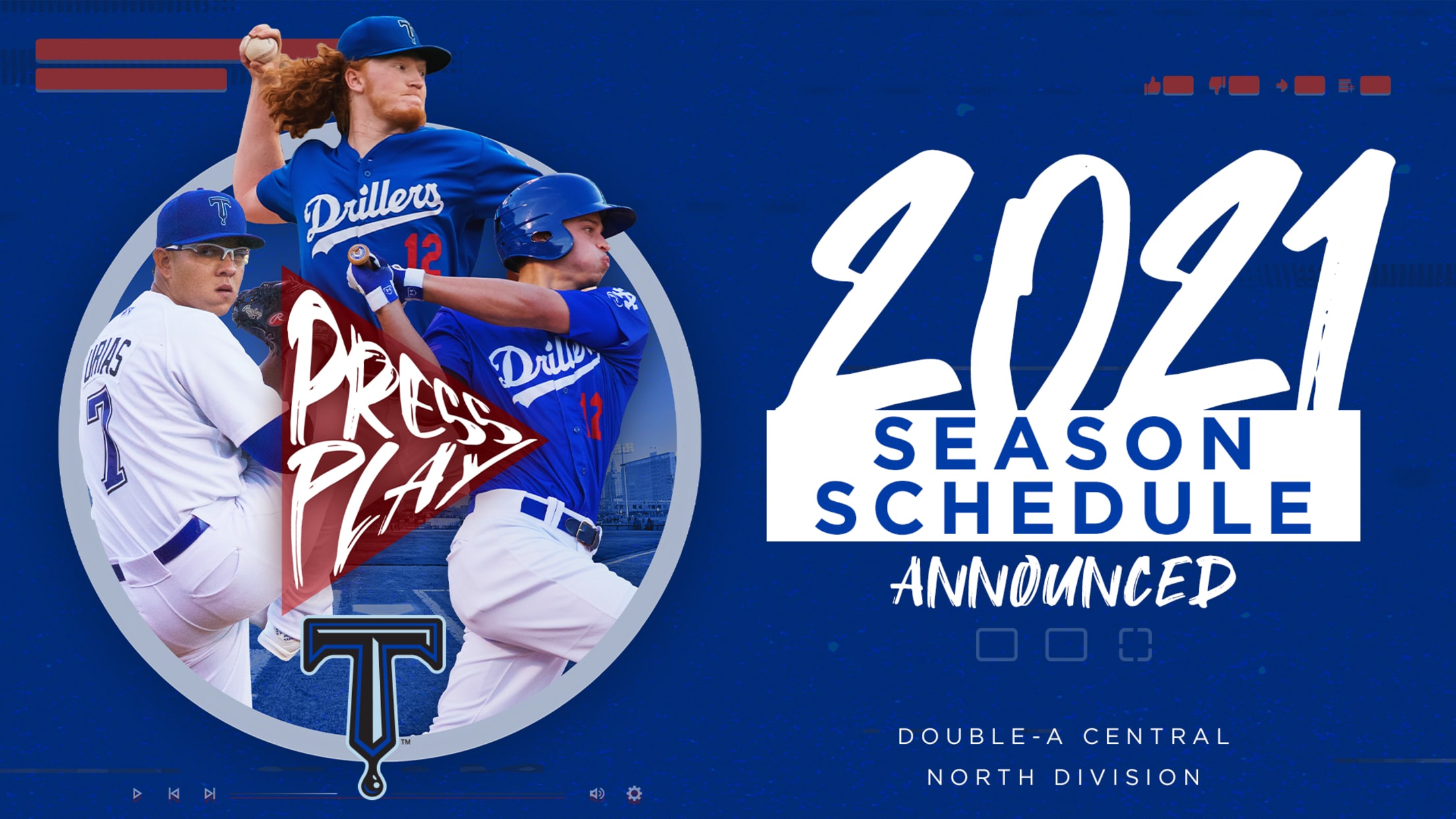 Professional baseball in Tulsa will return to the field in 2021. After the city was left without a baseball season for the first time in nearly 70 years, the Tulsa Drillers will return to play this spring. On Thursday, the Drillers revealed their complete 2021 schedule, with Opening Night set
MLB Announces Structure of New Professional Development Leagues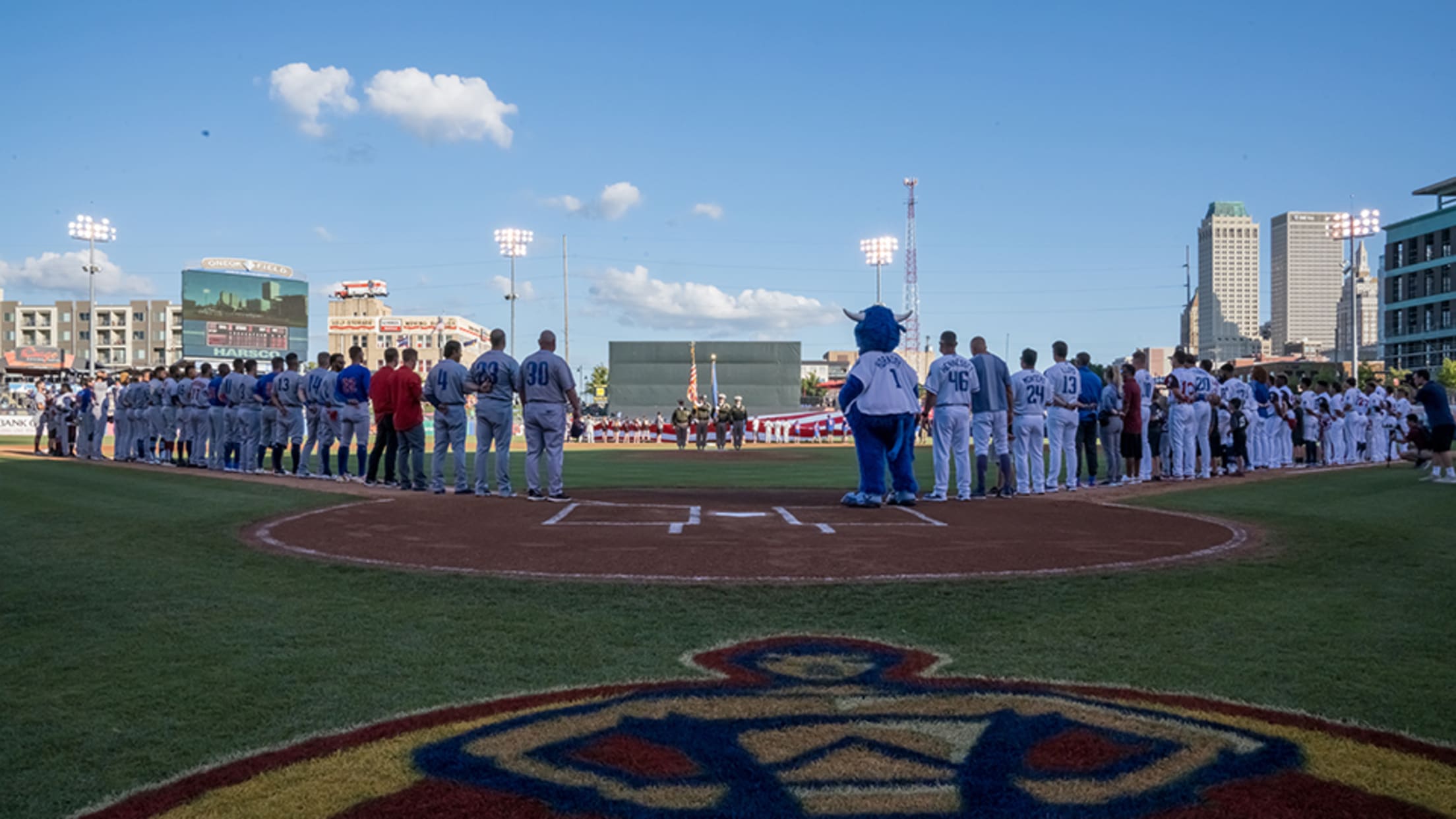 One day after announcing a long-term affiliation with the Los Angeles Dodgers, the Tulsa Drillers learned the structure of the league they will participate in during the 2021 season and future seasons. On Friday, Major League Baseball and Commissioner of Baseball Robert D. Manfred, Jr. officially announced that the new
Drillers Announce 10-Year Affiliation with World Champion Dodgers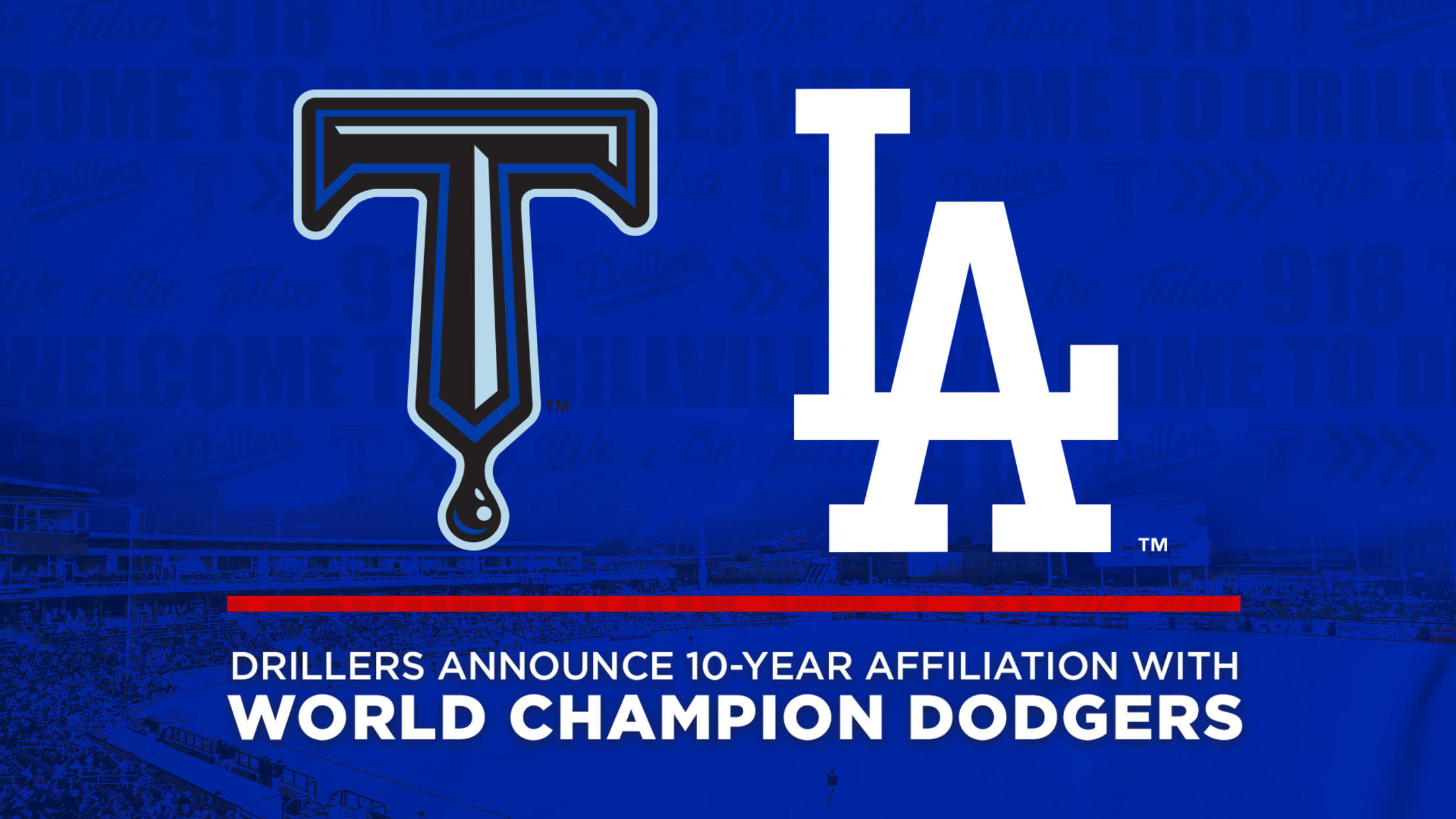 The Tulsa Drillers made it official today, signing their new Player Development License (PDL) that will keep the Drillers as the Double-A affiliate of the World Series Champion Dodgers for the next ten years, through the 2030 baseball season. "This agreement is so important for the Drillers organization," said Drillers
Hennessey Returning as Drillers Manager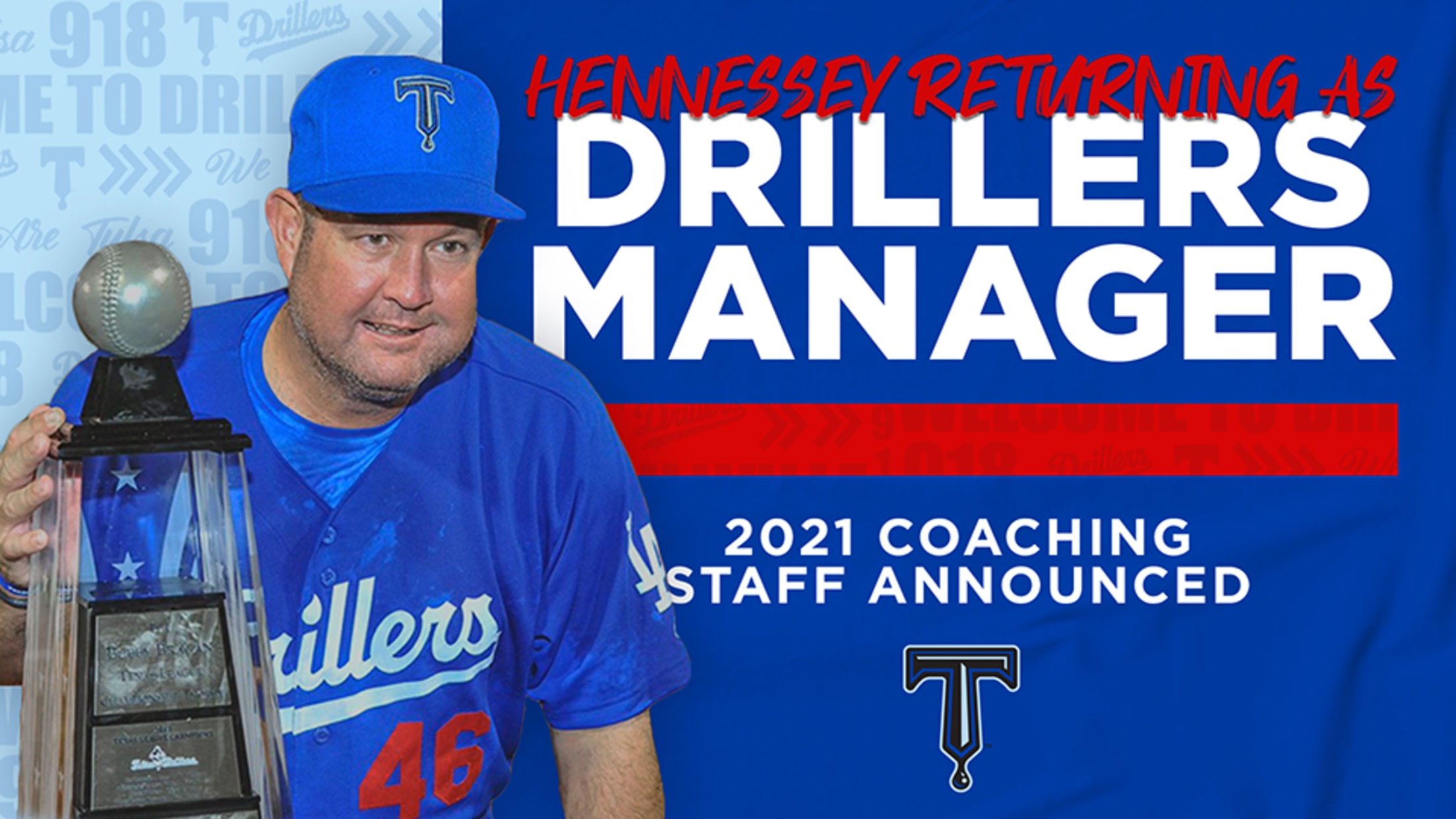 When the Tulsa Drillers return to play later this year in the Double-A Texas League, a familiar face in the dugout will be in charge. Today, the Drillers and Los Angeles Dodgers announced that Scott Hennessey will return to Tulsa for his fourth season as the Drillers manager. Hennessey has
Drillers to Unveil Jackie Robinson Mural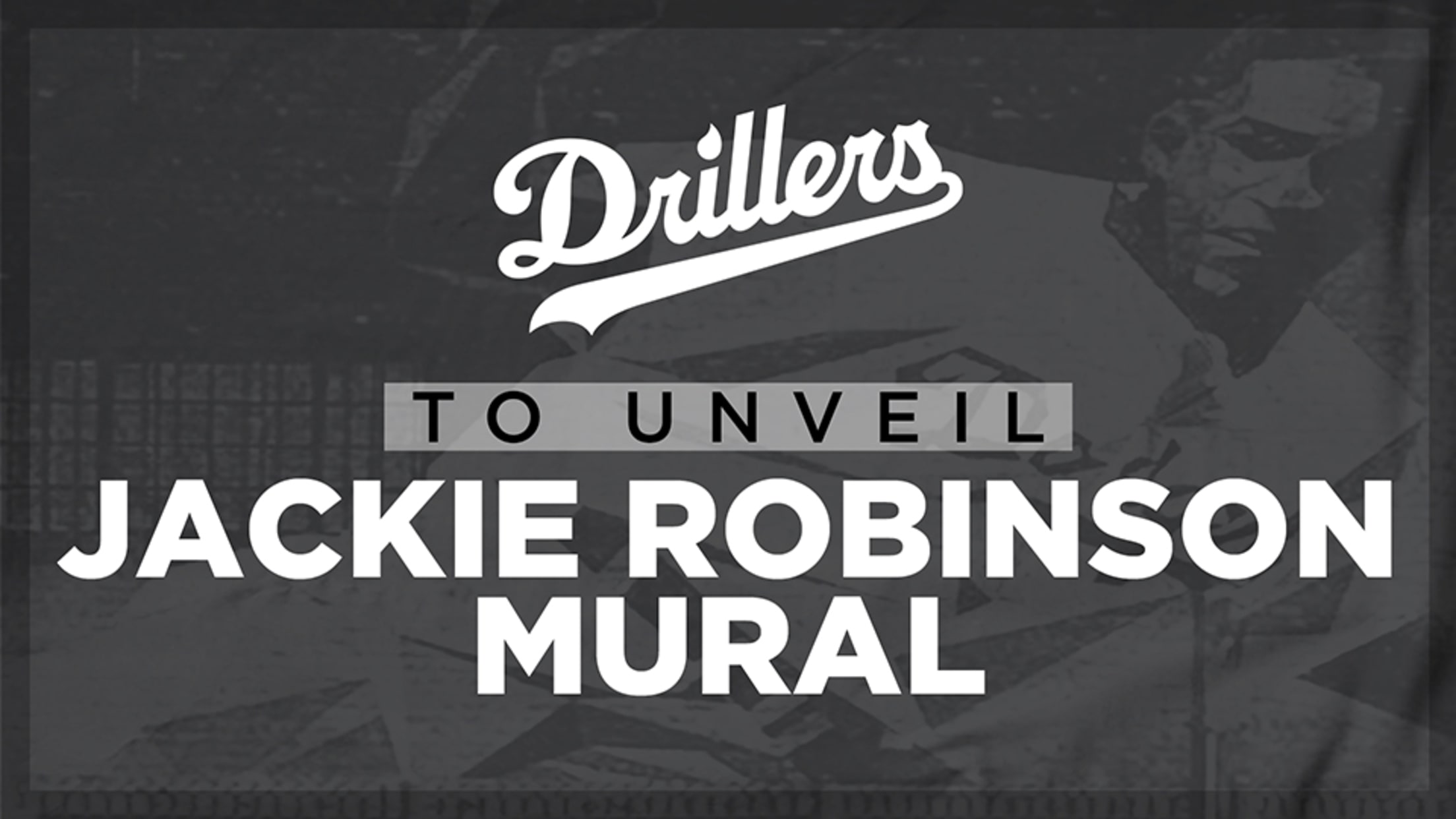 The Tulsa Drillers, in conjunction with the Greenwood Chamber of Commerce, announced plans today to add a 26 ft. by 40 ft. mural beyond the left field concourse at ONEOK Field that will feature Jackie Robinson. The full-color mural will pay tribute to Robinson, the former Brooklyn Dodgers great who
Drillers Games to Air on RSU-TV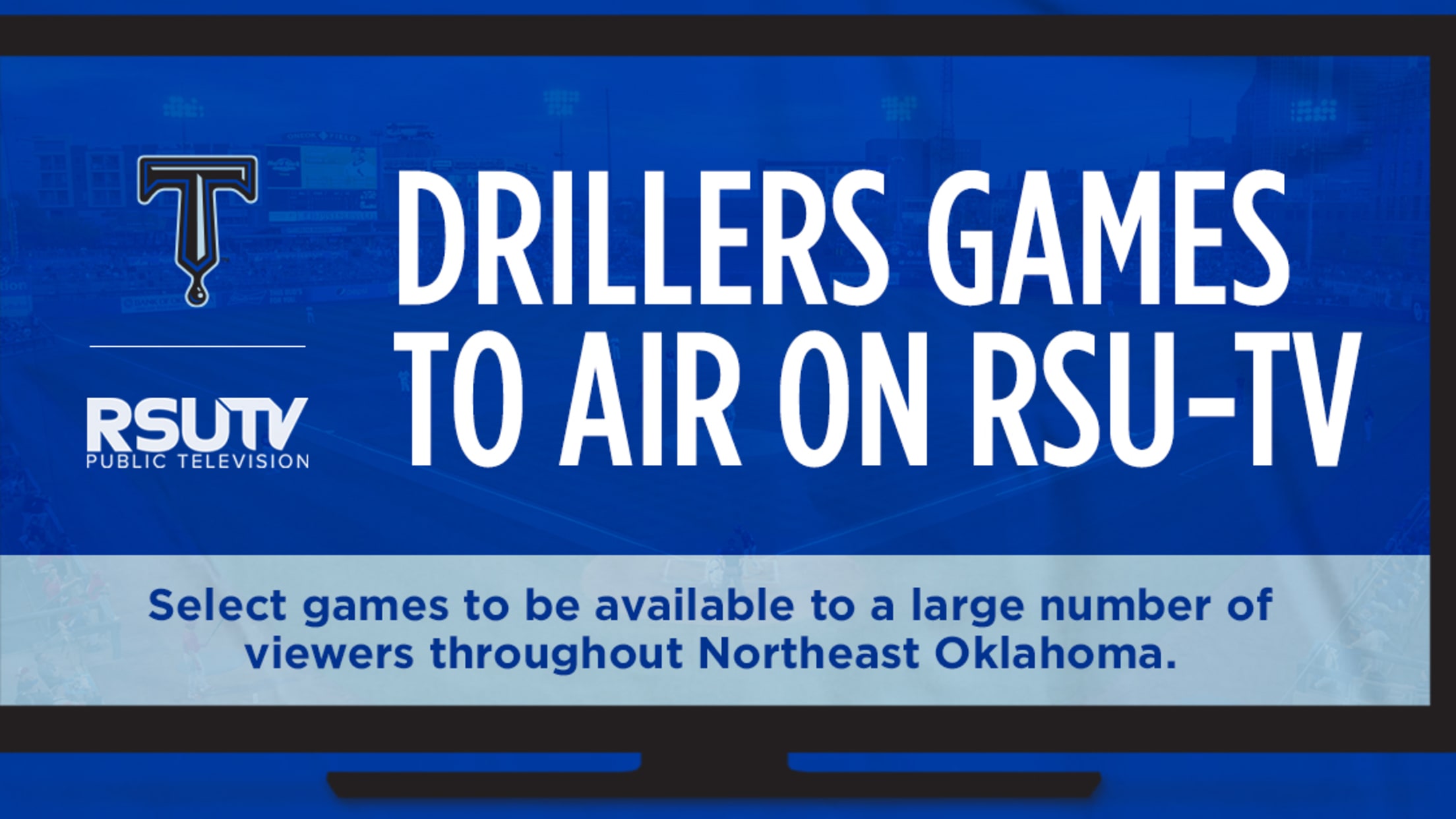 A number of Tulsa Drillers home games during the upcoming 2021 baseball season will be available on television, reaching over one million individuals in Northeast Oklahoma and its surrounding areas. The Drillers and RSU-TV announced a deal today that will have approximately 20-25 games being televised live from ONEOK Field.
Tulsa Businessman Arlo DeKraai Acquires Ownership Stake in Drillers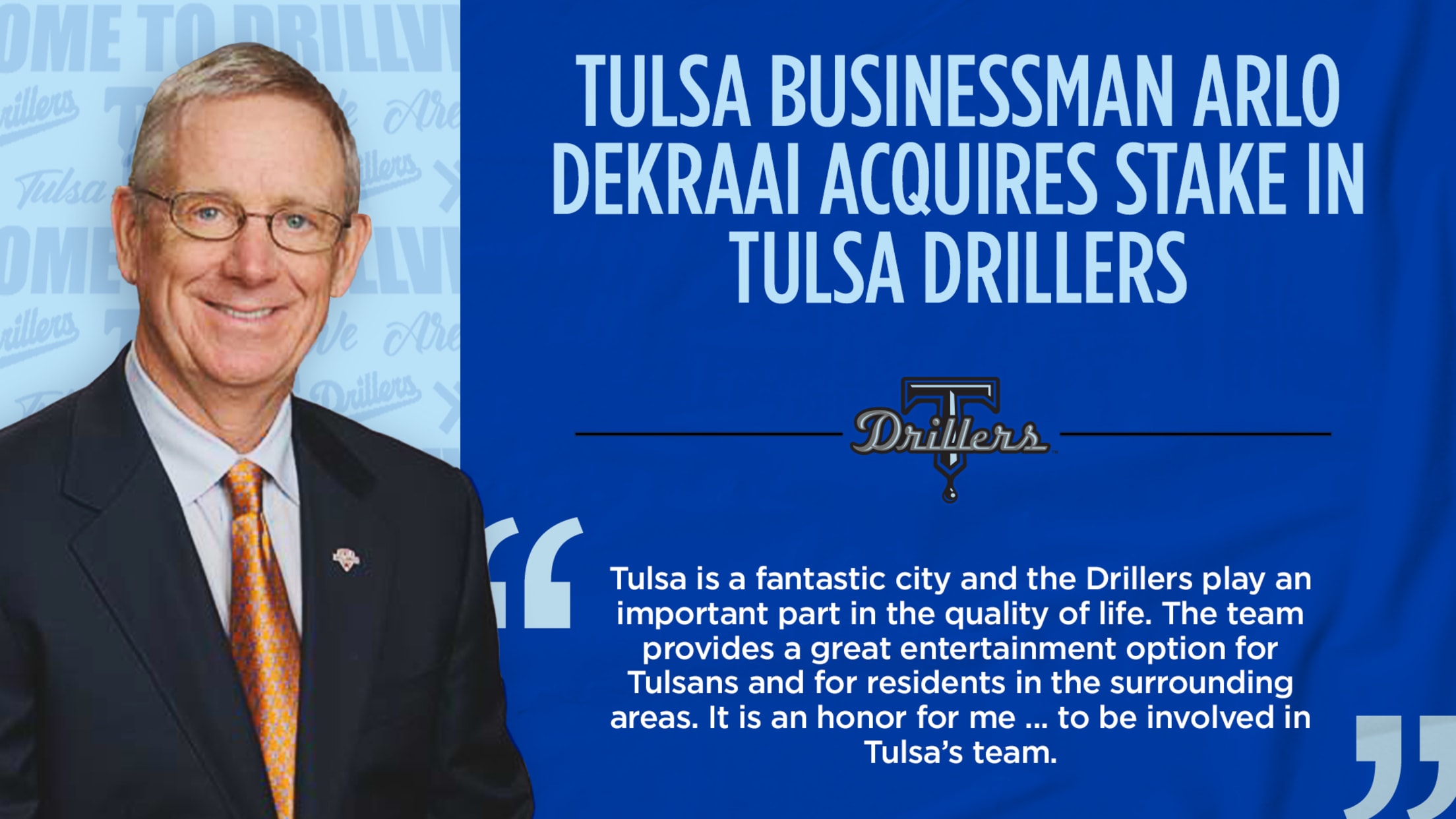 Professional baseball has been played in the city of Tulsa for over 100 years, with the first team taking the field in 1905, two years before Oklahoma became a state. A recent change in the ownership structure of the Tulsa Drillers should help to ensure many more decades of success
Drillers Offering "World Champions Bobblehead Collection"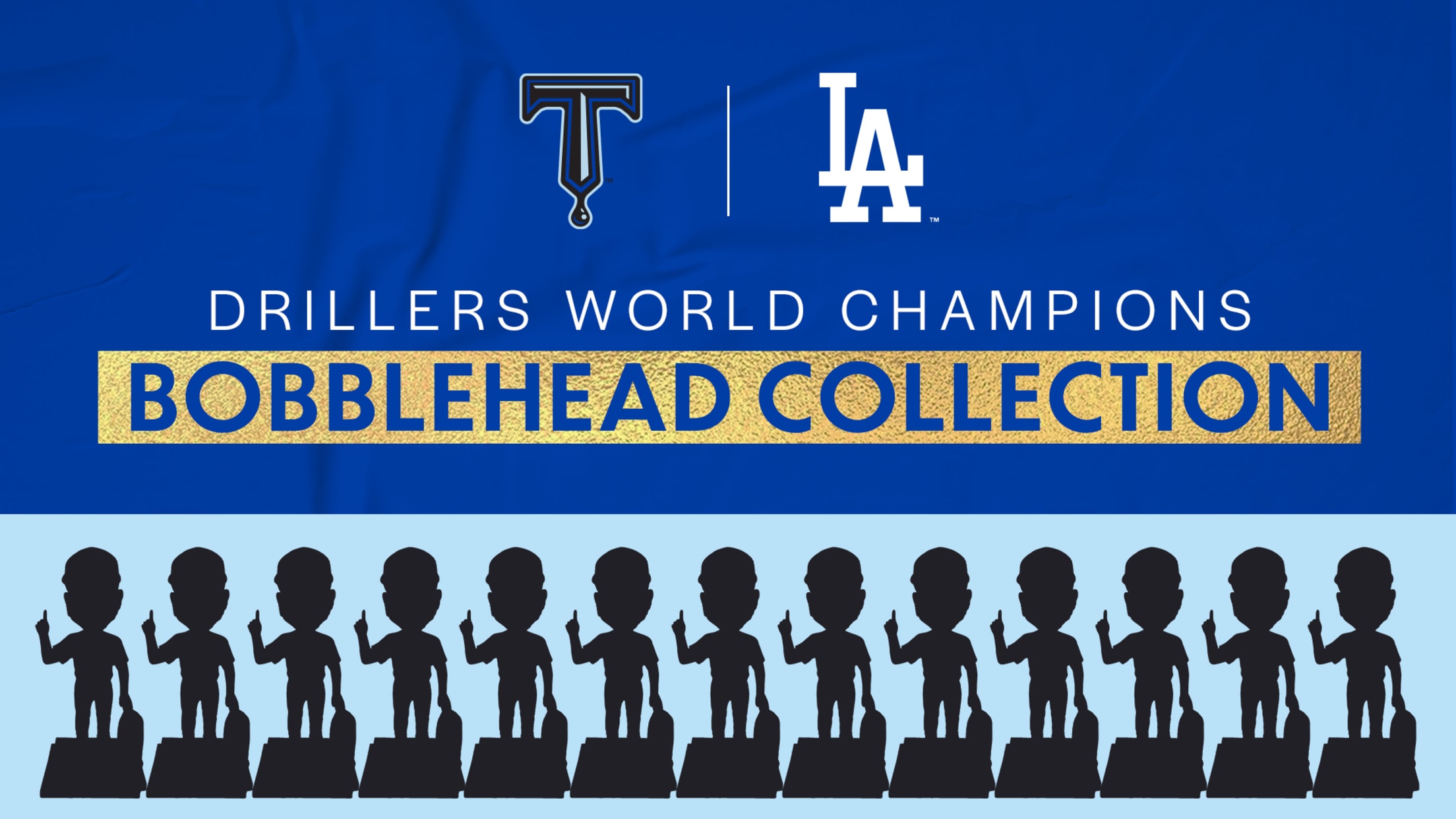 Today, January 7, is National Bobblehead Day and the Tulsa Drillers are giving you the perfect opportunity to celebrate this fun holiday with the "Drillers World Champions Bobblehead Collection!" This one-of-a-kind series will honor the 13 former Drillers players who were 2020 World Champions with the Los Angeles Dodgers, with
Drillers Receive Invite from World Champion Dodgers
In an off-season of changes for Minor League Baseball, the Tulsa Drillers likely future received major clarification on Wednesday as they received an invitation from the Los Angeles Dodgers to remain the Double-A affiliate for the World Series Champions. A Drillers partnership with the Dodgers would continue the current affiliation
ONEOK FIELD TO HOST BEDLAM FOOTBALL WATCH PARTY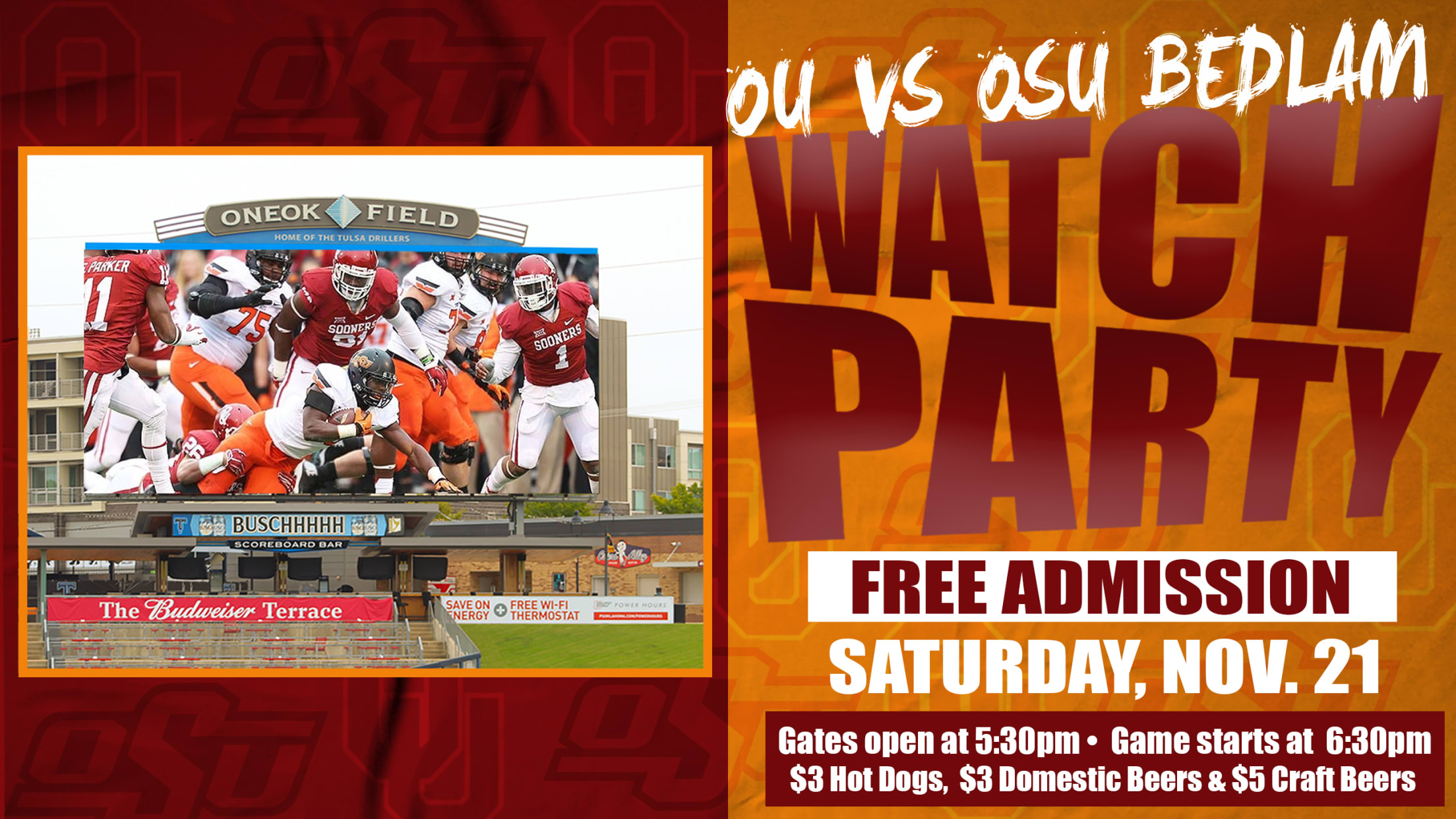 On Saturday, November 21, the 2020 edition of Bedlam football is set to again take center stage in the world of college football. A place in the Big 12 Championship game will likely be on the line when the Oklahoma Sooners and Oklahoma State Cowboys meet, and we want to
Former Drillers Play Big Roles in Dodgers World Series Title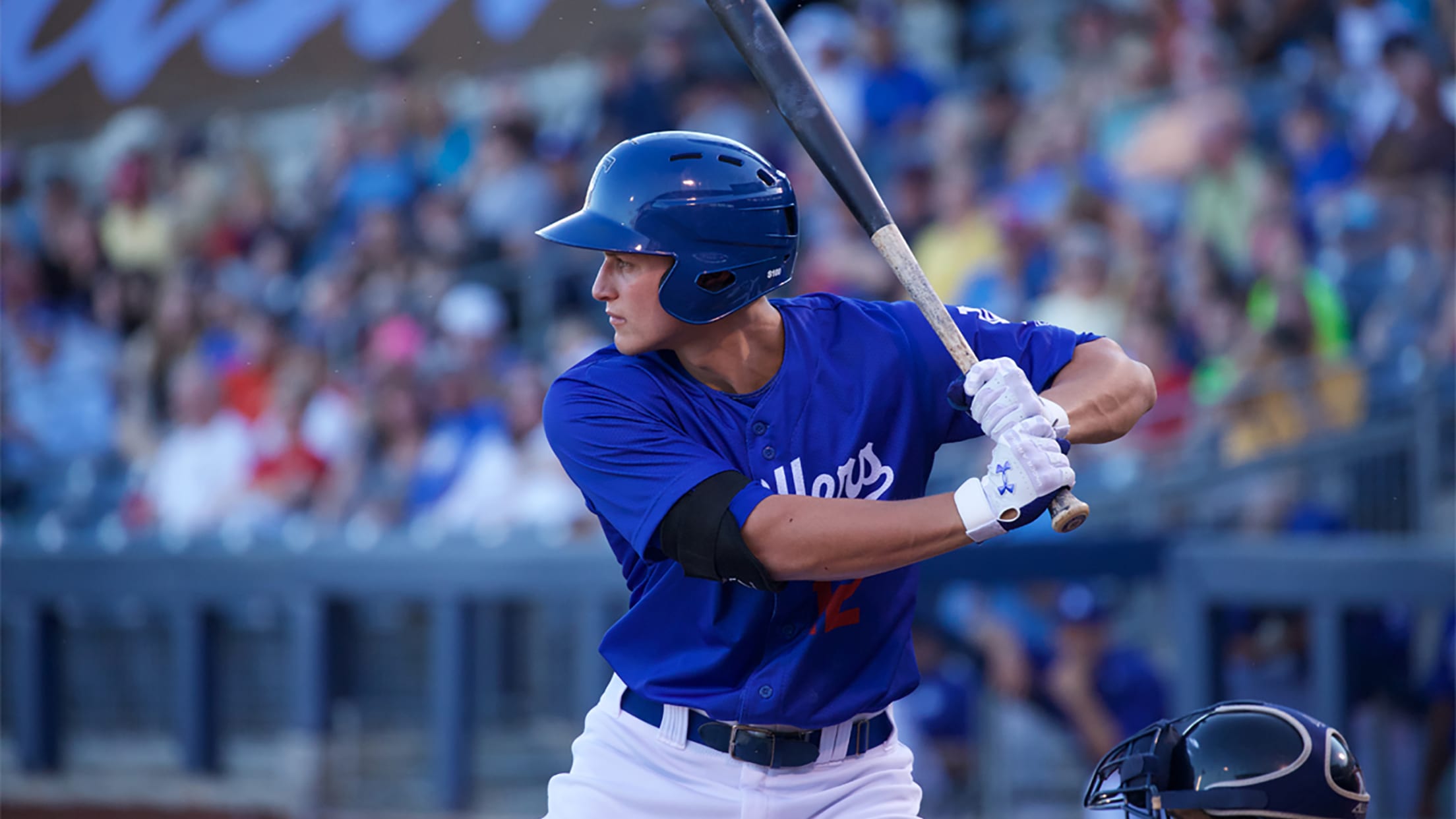 The Los Angeles Dodgers are World Series Champions for the first time in 32 years and a number of former Tulsa Drillers players helped to end the title drought. The Dodgers claimed their first championship since 1988 by beating the Tampa Bay Rays in six games, and a total of
Drillers Ambassador Harry Brook Passes Away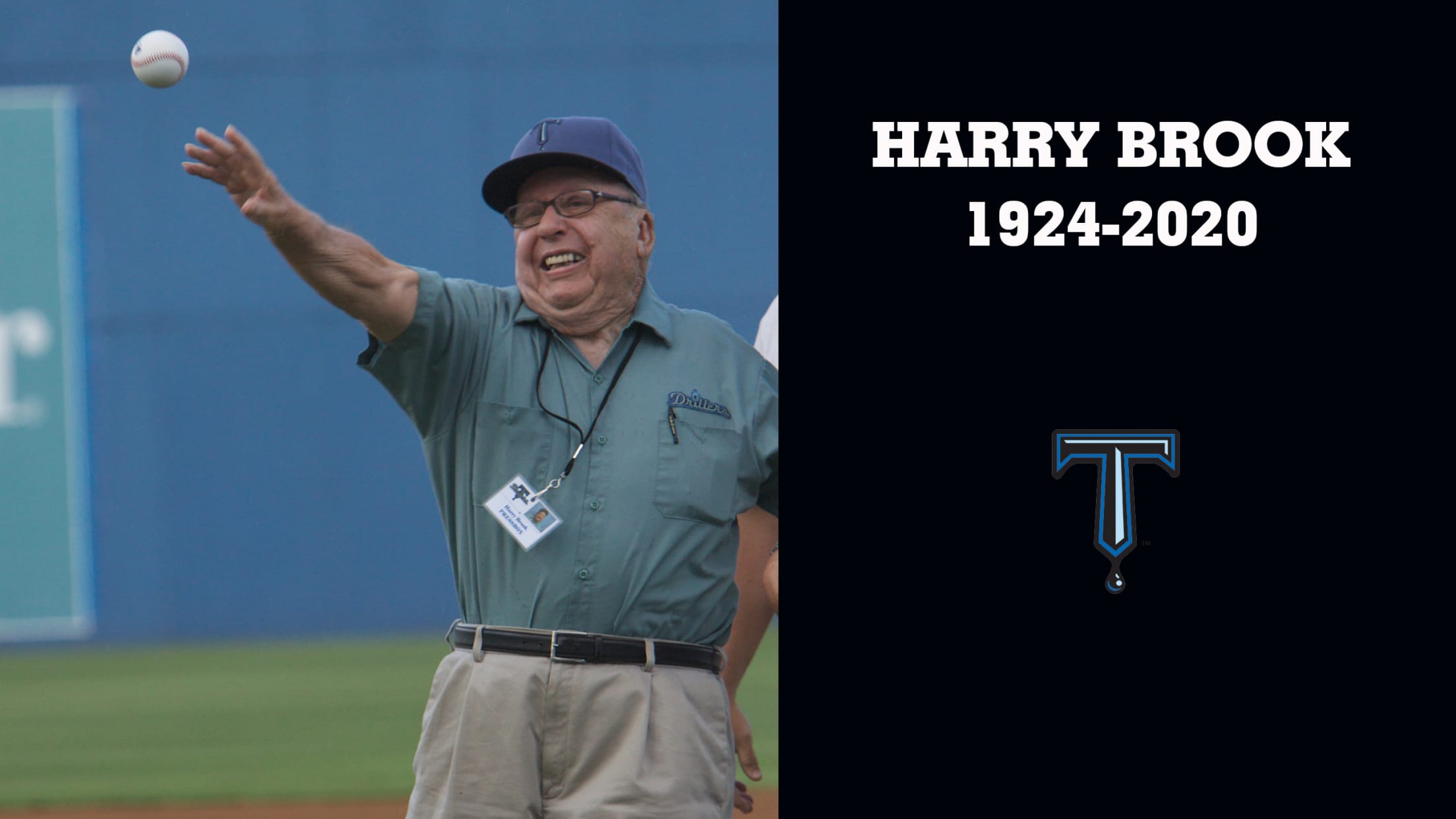 The Drillers recently lost one of its greatest ambassadors as Harry Brook passed away at the age of 96. Harry, who was a World War II veteran, served many roles for the Drillers, but most prominently as the head usher at Drillers Stadium for over 30 years. Harry was a
BOO-Tacular and Dodgers Watch Party Saturday at ONEOK Field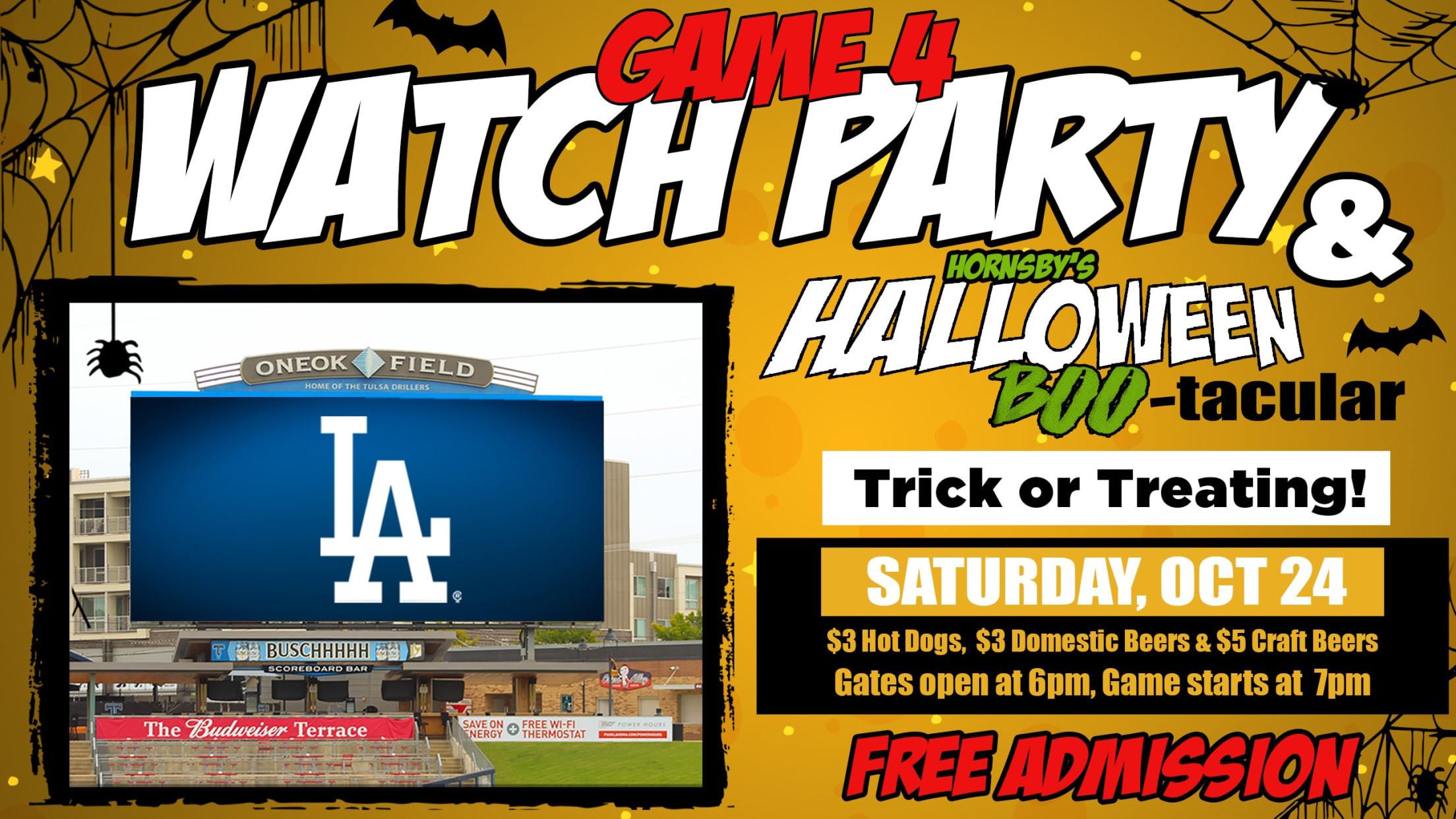 Trick or Treating and Baseball! What better way for kids and their families to celebrate Halloween! This Saturday, October 24, ONEOK Field will host its first-ever Hornsby's Halloween BOO-Tacular, combined with a Game 4 Watch Party that will feature the Drillers parent club, the Los Angeles Dodgers. And it is
ONEOK Field to Feature Red River Showdown Watch Party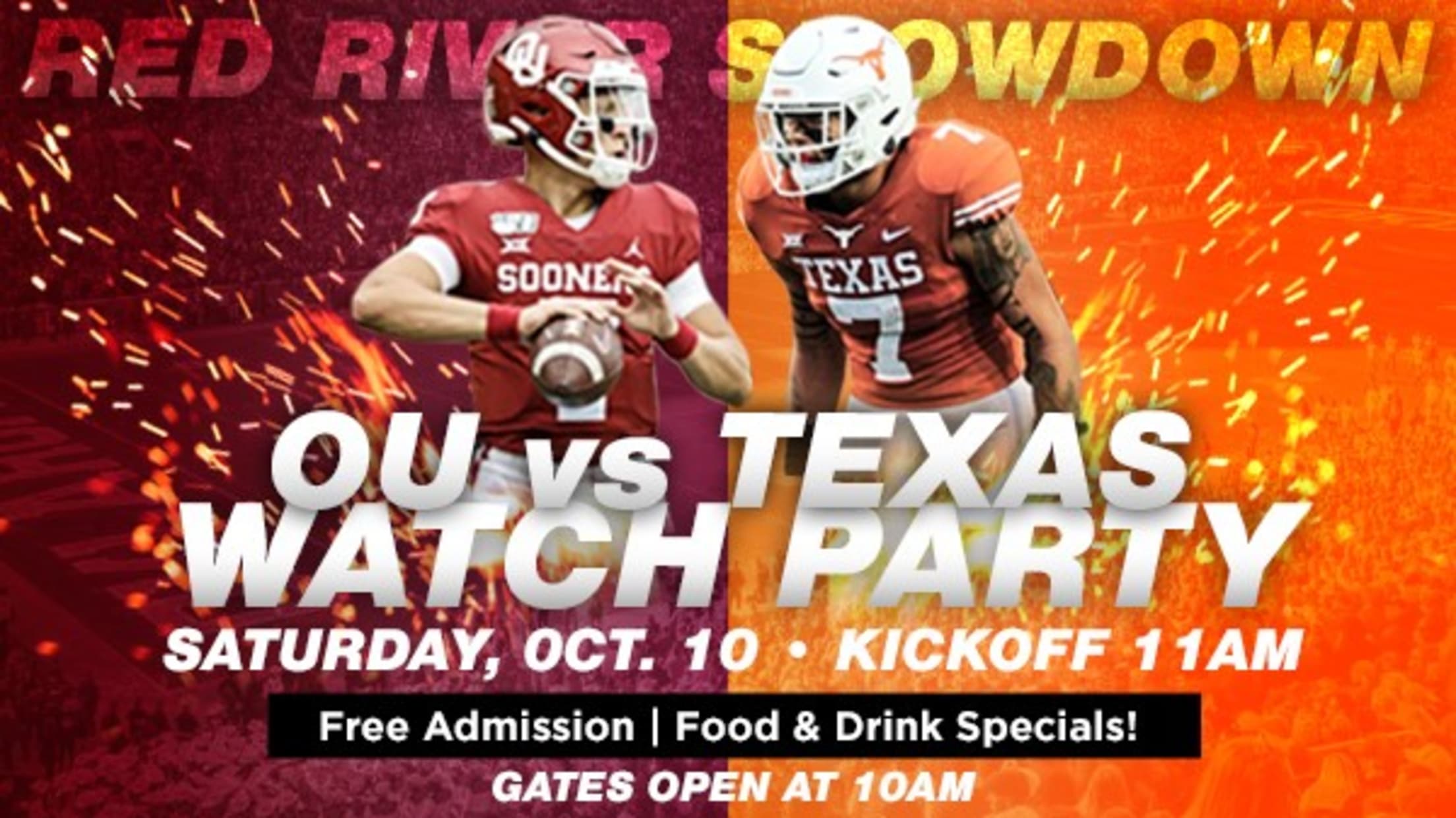 ONEOK Field and the Tulsa Drillers have announced plans to host a football watch party for the annual Red River Showdown between the Oklahoma Sooners and the Texas Longhorns that will be played on Saturday, October 10. Admission for the event will be free. The annual rivalry game is scheduled
Save on Season Tickets with a #BelliBomb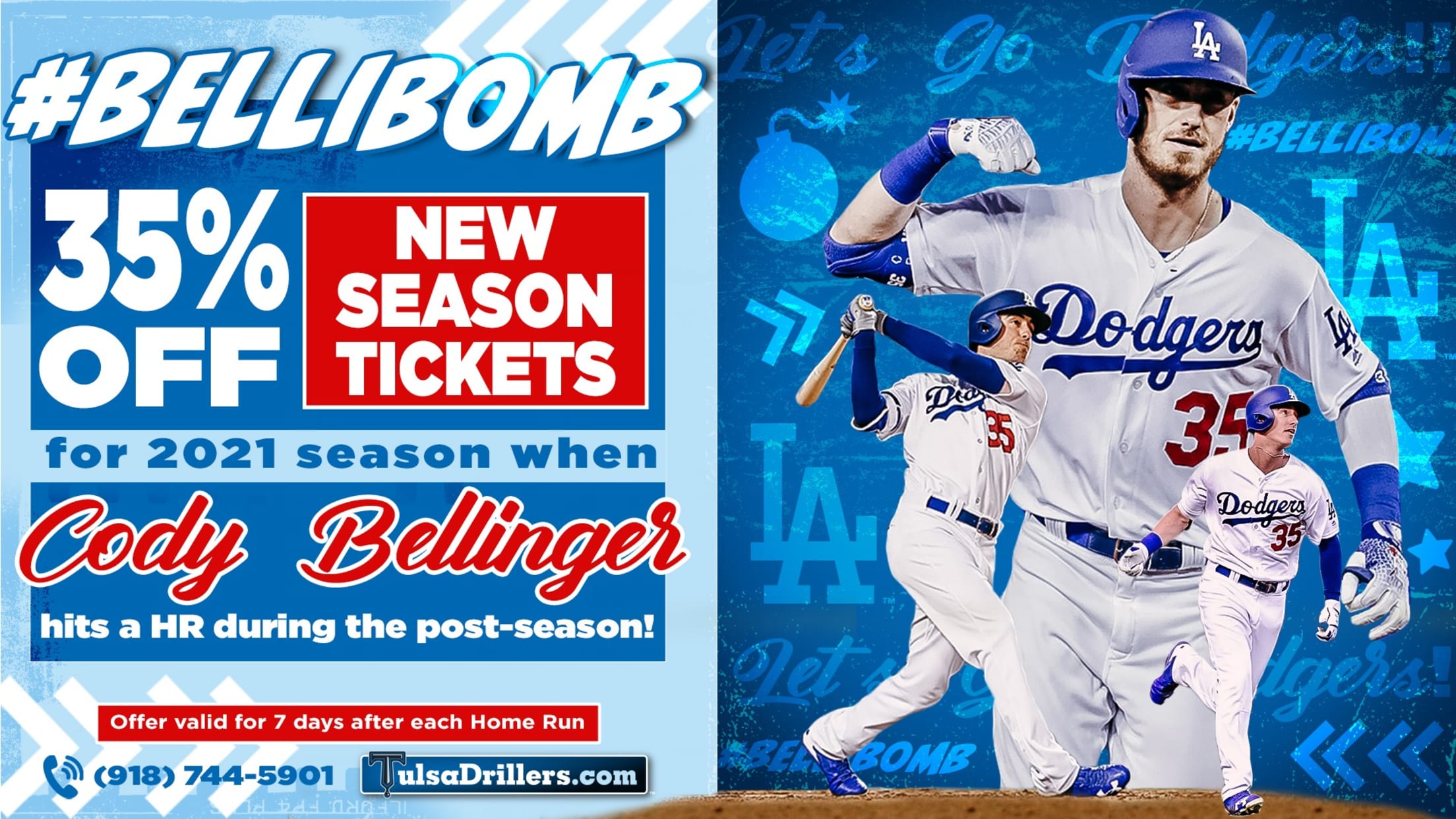 The Los Angeles Dodgers are battling for the franchise's seventh World Series title, and this year's team features several former Tulsa Drillers players. One of those players, Cody Bellinger, can help you save on 2021 Drillers season tickets. During the playoffs, the Drillers are offering a unique opportunity for fans
Tulsa County Election Board Names ONEOK Field Early-Voting Location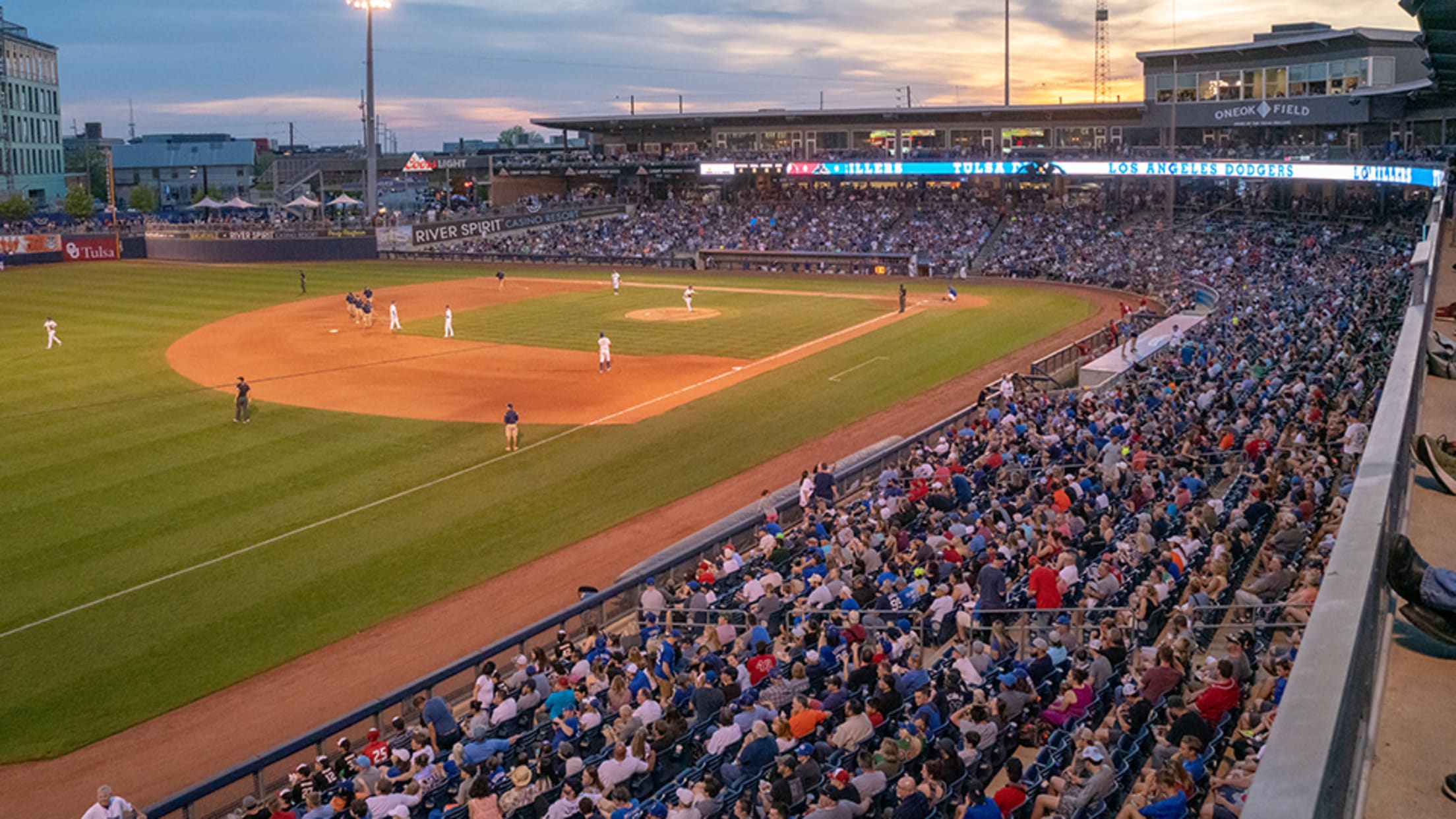 The Tulsa County Election Board has announced that ONEOK Field will be used as the early voting location for the November 3rd election. ONEOK Field is normally home to the Tulsa Drillers, but it will open for three different periods for Tulsa County voters to complete ballots for the November
Harry Potter Movie Night at ONEOK Field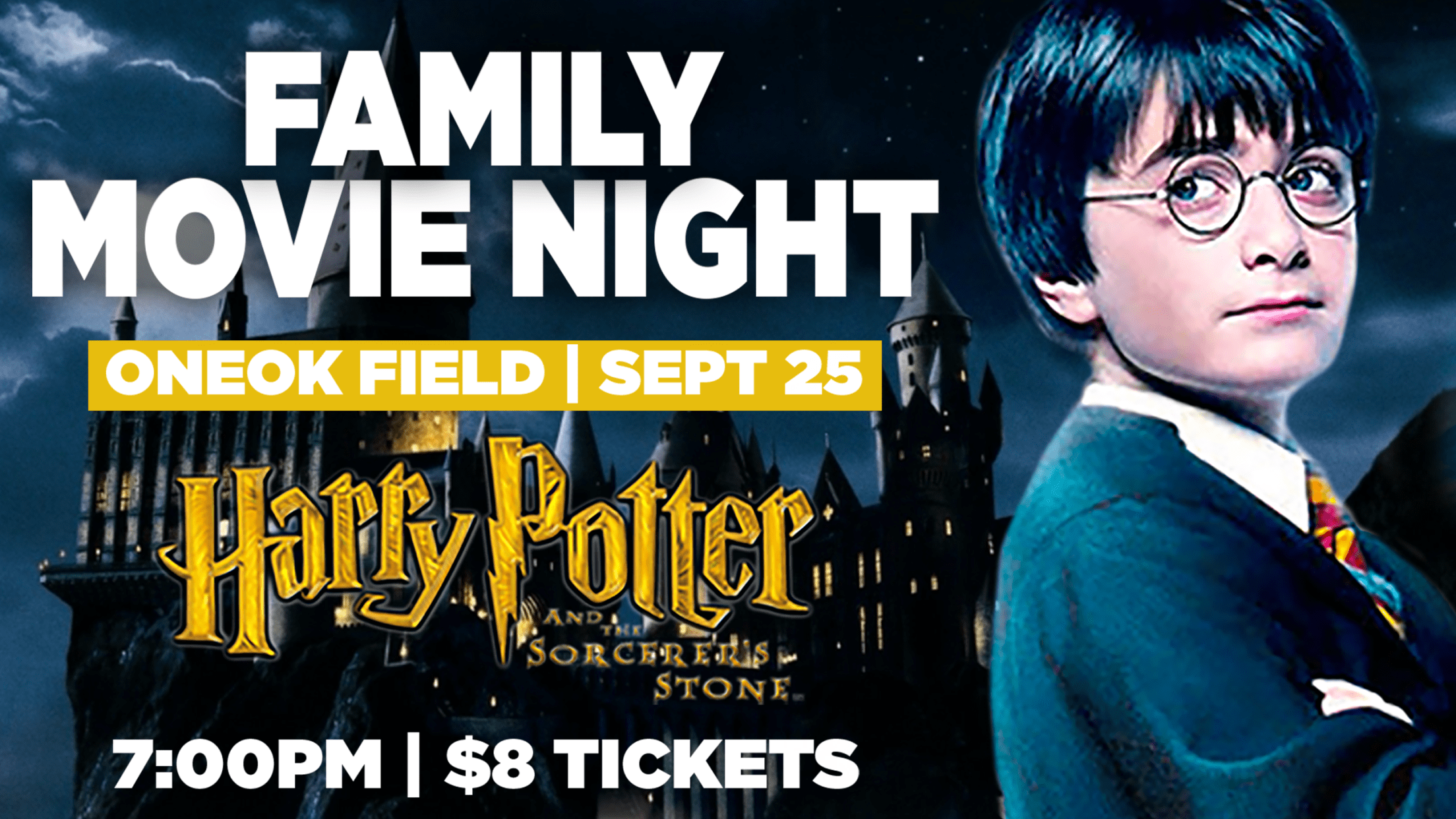 "Happiness can be found even in the darkest of times, if one only remembers to turn on the light" - Albus Dumbledore! Join us on Friday, September 25 for Family Movie Night at ONEOK Field. The Drillers will be showing the original classic, Harry Potter and the Sorcerer's Stone, on
Drillers Bringing the Arts to ONEOK Field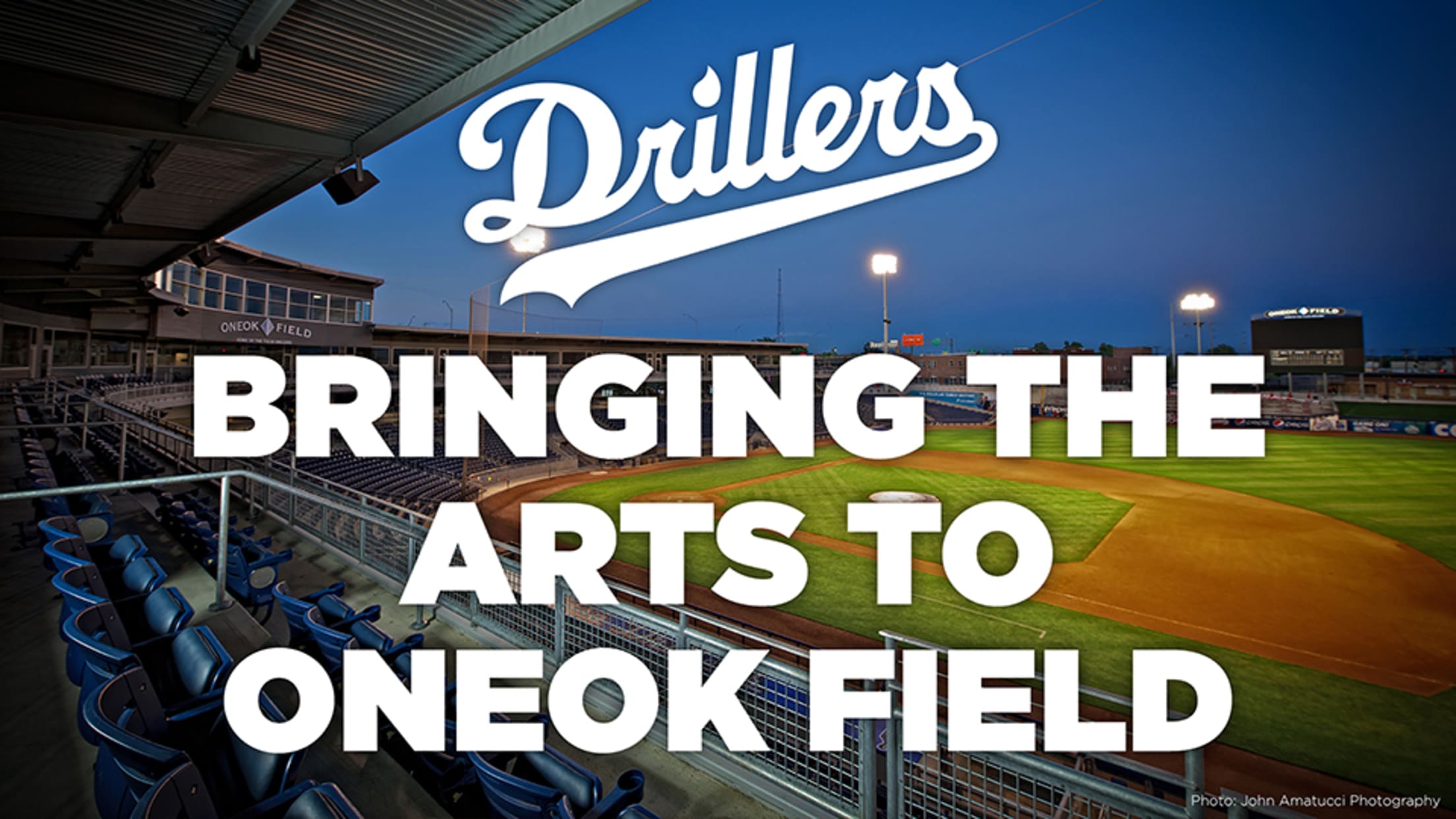 In a normal year, September at ONEOK Field, which is located in downtown Tulsa in the historic Greenwood District, usually features the sounds of baseball. The familiar sounds of a baseball hitting a leather glove or being struck by a wooden bat. But 2020 has been anything but normal, resulting
Tulsa Opera to Perform at ONEOK Field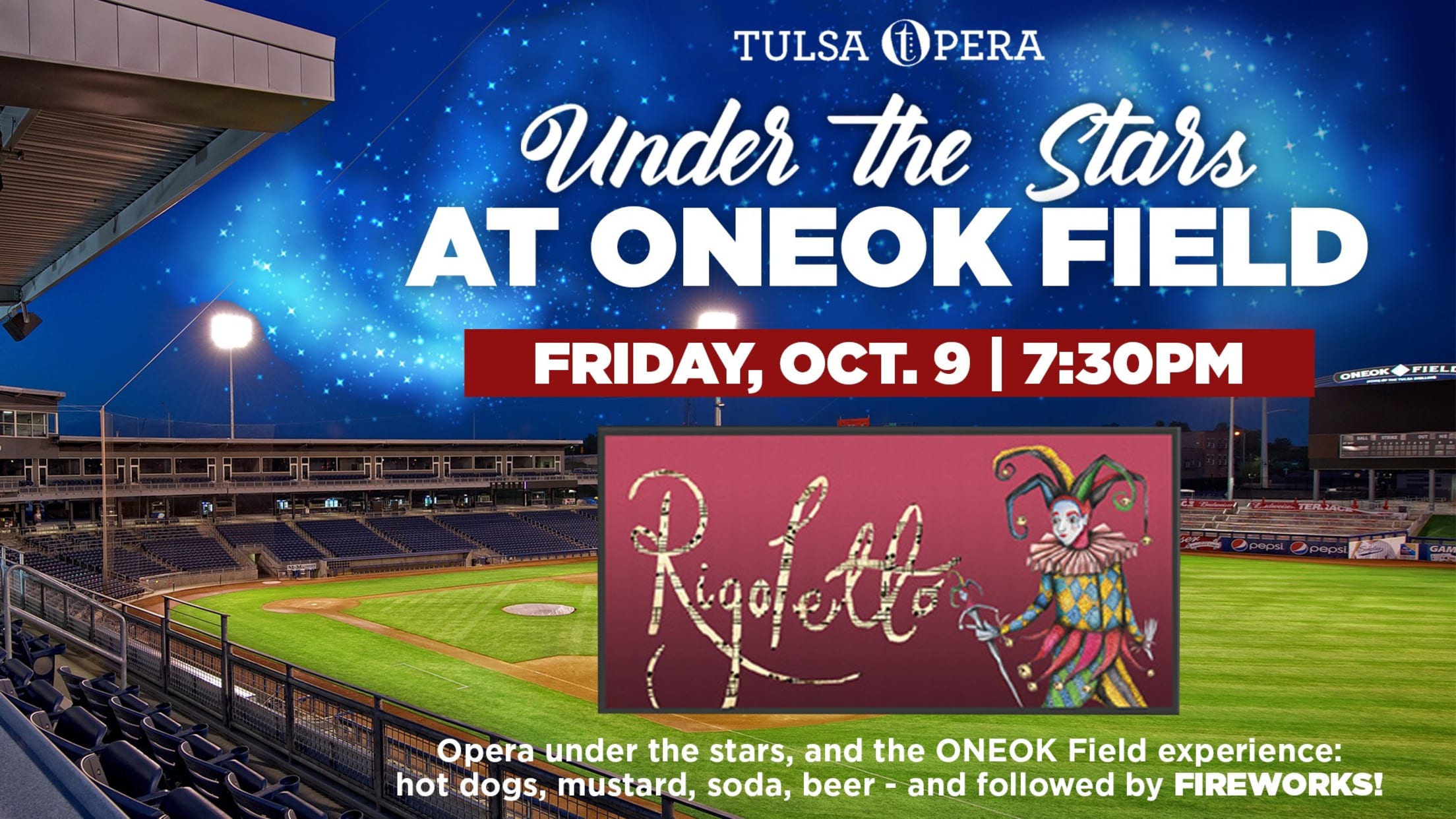 The Tulsa Opera will open the company's 2020-21 season at ONEOK Field on Friday, October 9 with an outdoor presentation of Verdi's Rigoletto. It will mark Tulsa Opera's first-ever performance at ONEOK Field. The outdoor semi-staged, baseball-themed production will be directed by James Robinson. For complete information on Rigoletto, visit
Signature Symphony LIVE Coming to ONEOK Field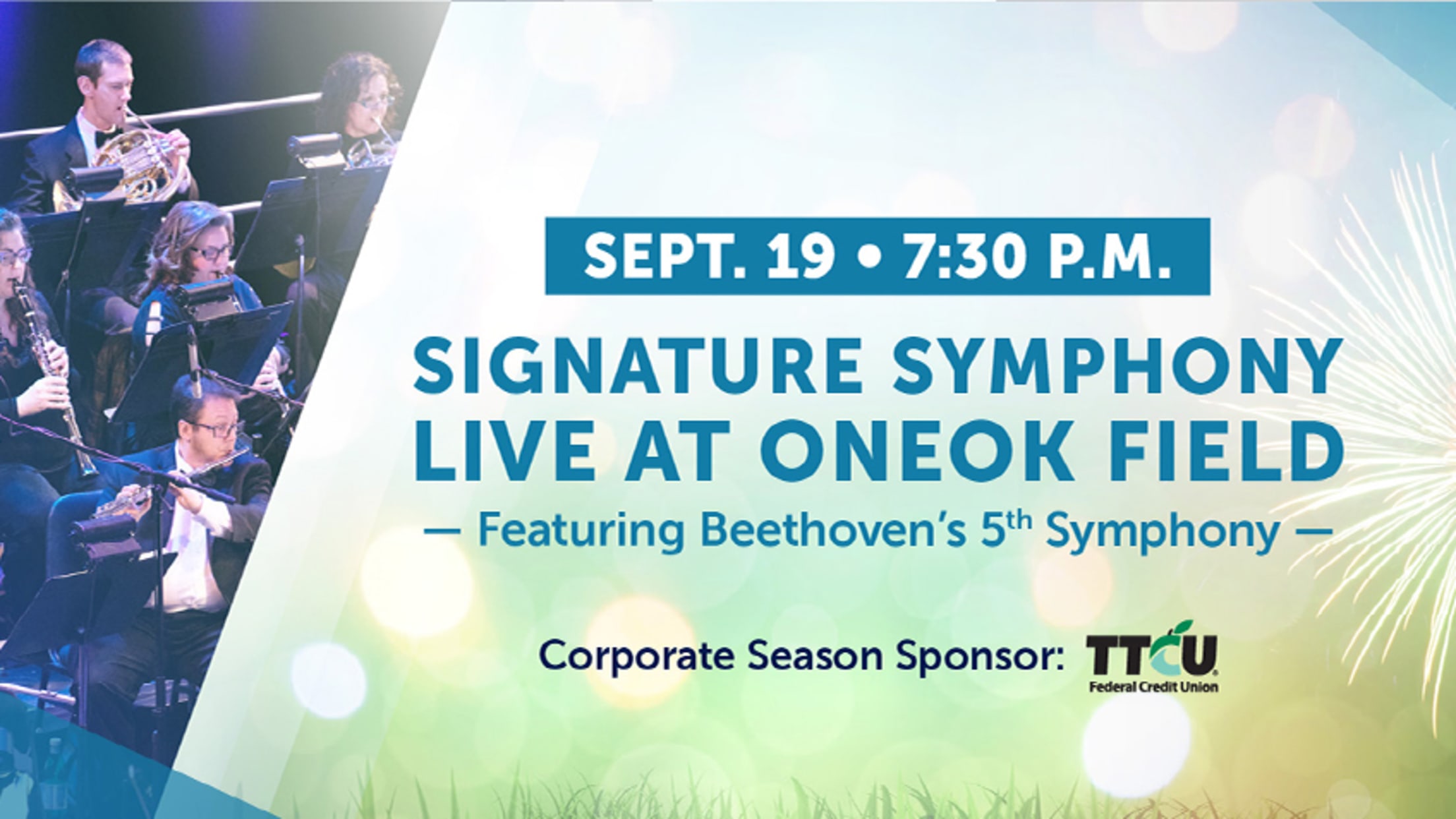 Beethoven is coming to ONEOK Field with Signature Symphony LIVE. One of the best-known compositions in classical music, Beethoven's 5th Symphony, will be performed in an outdoor concert by Signature Symphony at Tulsa Community College. The concert will take place at 7:30 p.m. on Saturday, September 19. "It is fitting
ONEOK Field to Host Thunder Watch Party on Friday
Thunder Playoff T-Shirts to the first 1,000 attendees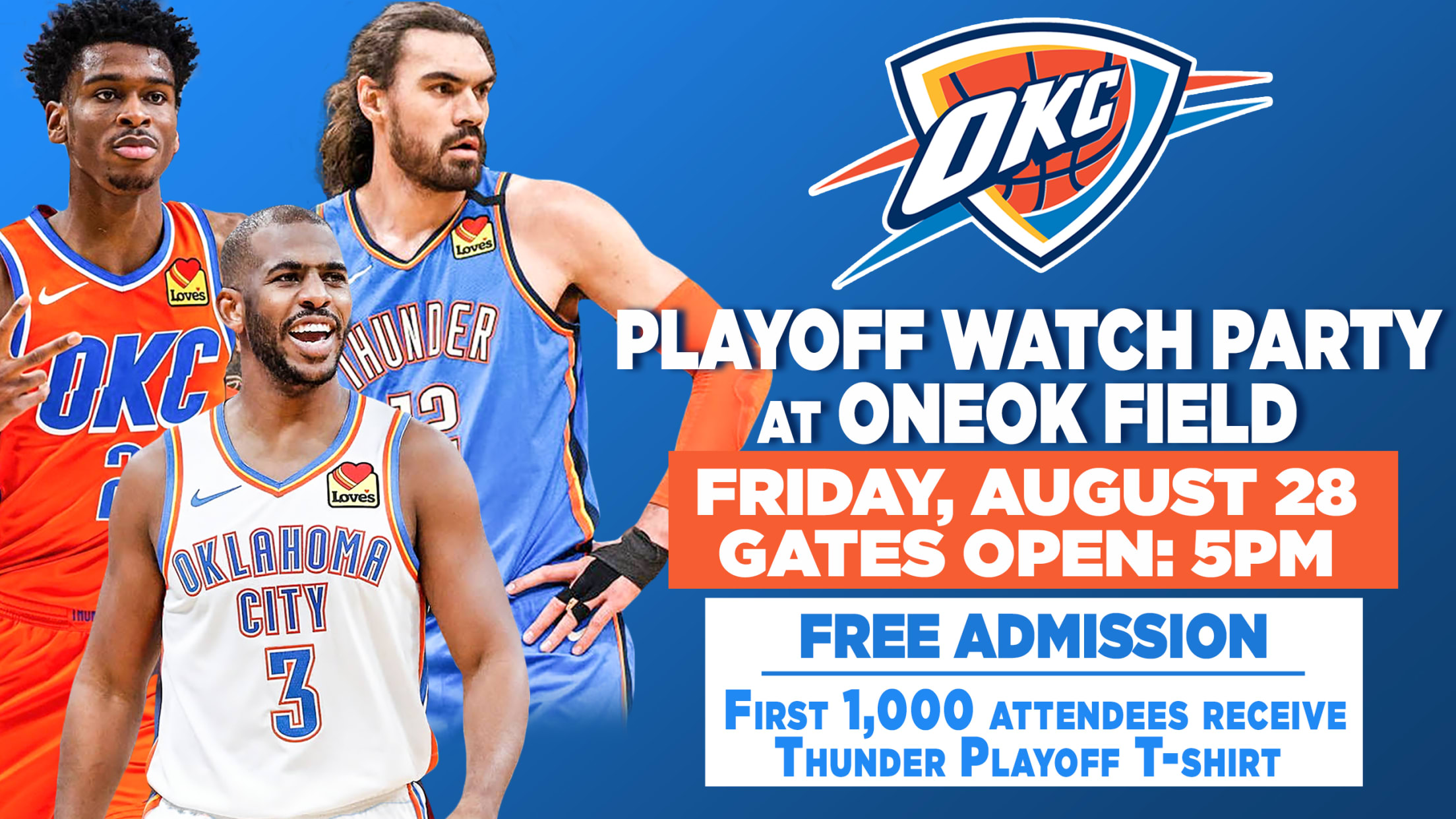 The Tulsa Drillers announced today that they will host a FREE, socially-distanced Oklahoma City Watch Party on Friday, August 28 at ONEOK Field. The Thunder will face the Houston Rockets in Game 6 of their NBA Playoff Series. In addition, the first 1,000 fans to enter the stadium for the
Tulsa Symphony Coming to ONEOK Field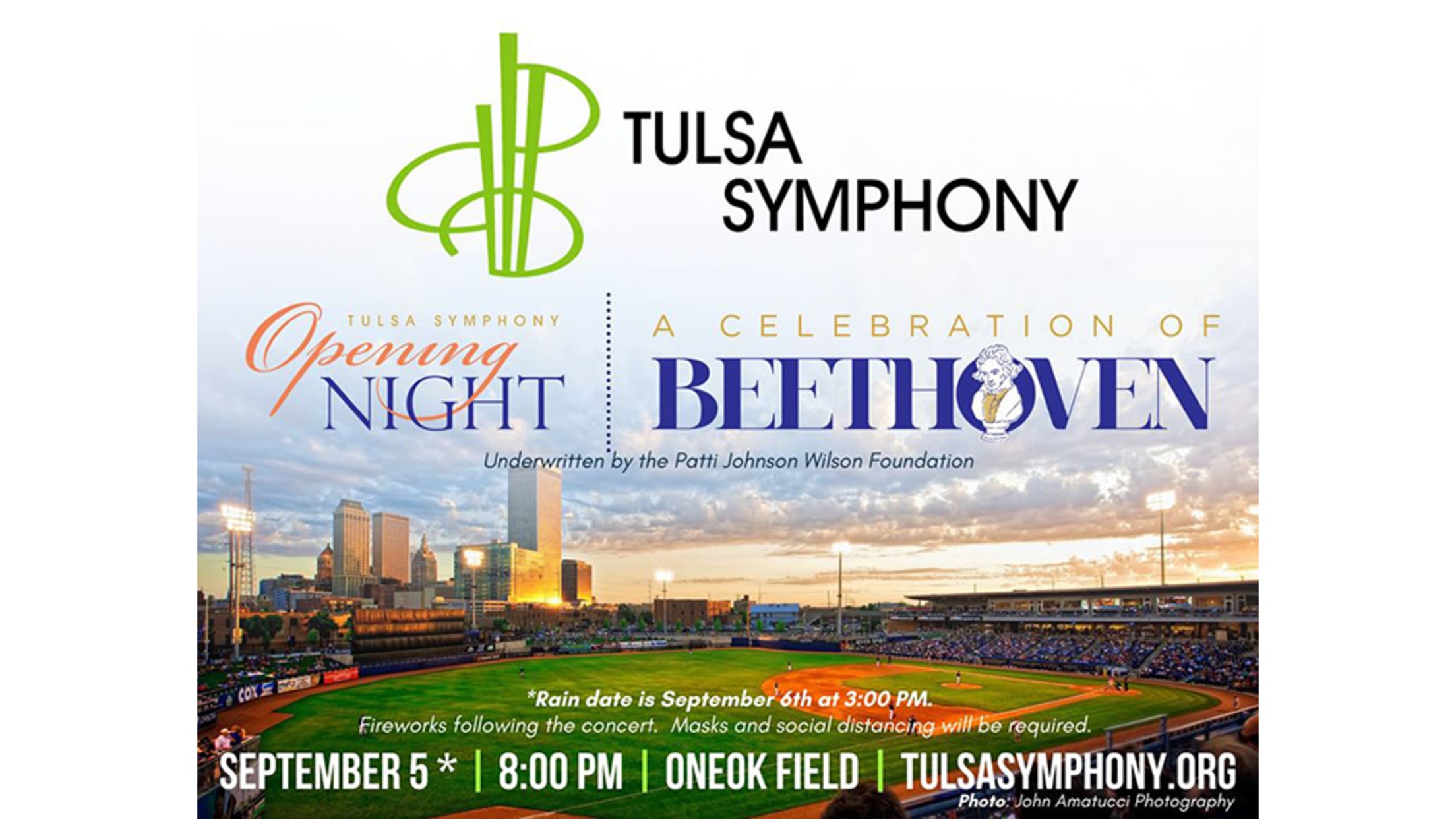 The Tulsa Symphony is coming to ONEOK Field! On Saturday, September 5, the Tulsa Symphony Orchestra will go outdoors for its 2020 Opening Night with a powerful, all-Beethoven program in honor of the famed composer's upcoming 250th birthday. The "Celebration of Beethoven" concert will begin at 8:00 p.m. and will
Osmond Named TCL North Pitcher of the Year; Merrill, Crowley and Cabbiness Named All-Stars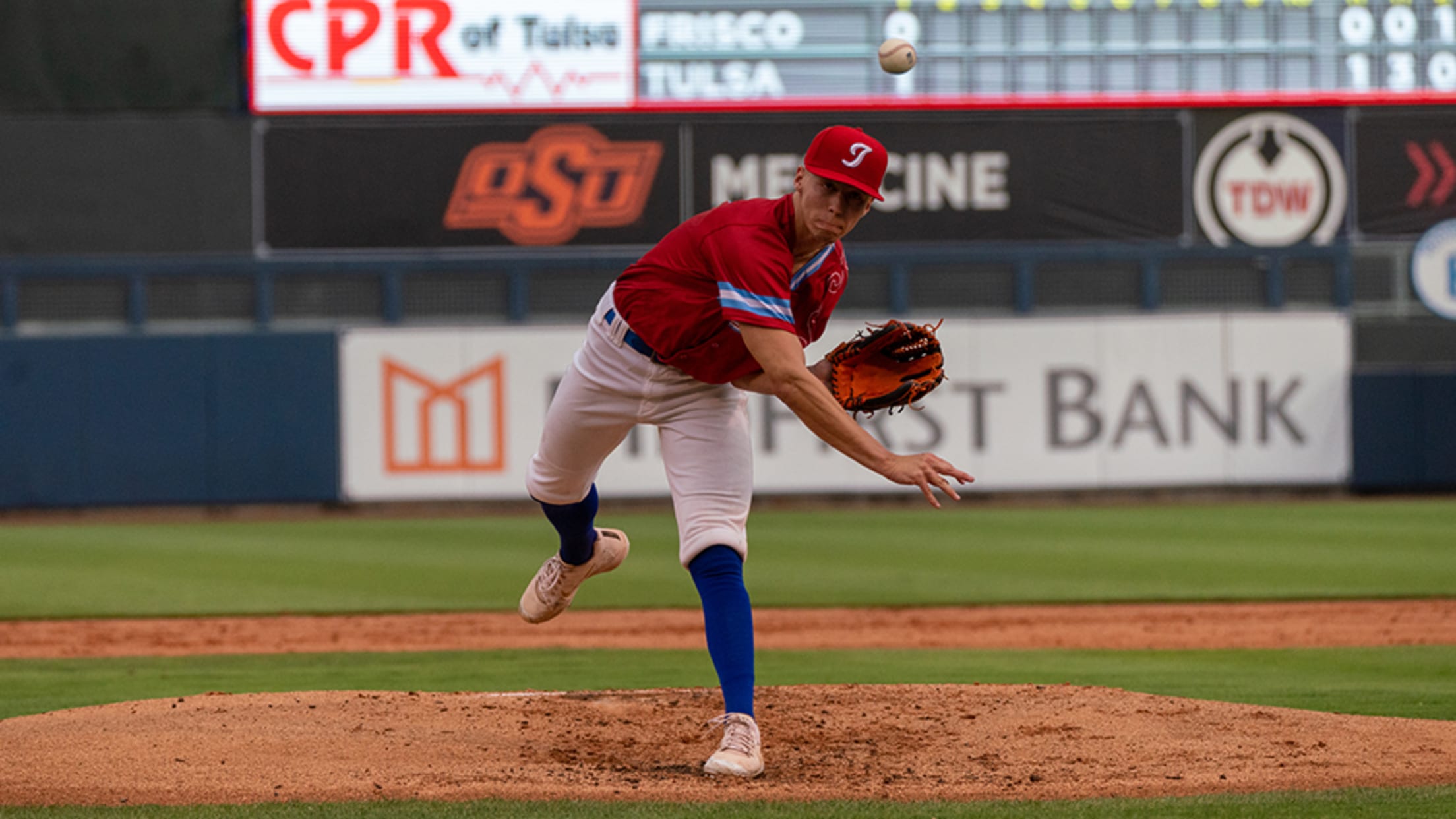 The Tulsa Drillers first season of play in the Texas Collegiate League proved memorable, ending with a loss in the league championship game. This week, the milestones continued with several players receiving end of season recognition form the TCL. The biggest honor went to Jenks and Oklahoma State hurler Bryce