Movie Night 2: Casper the Friendly Ghost Visits Leidos Field at Ripken Stadium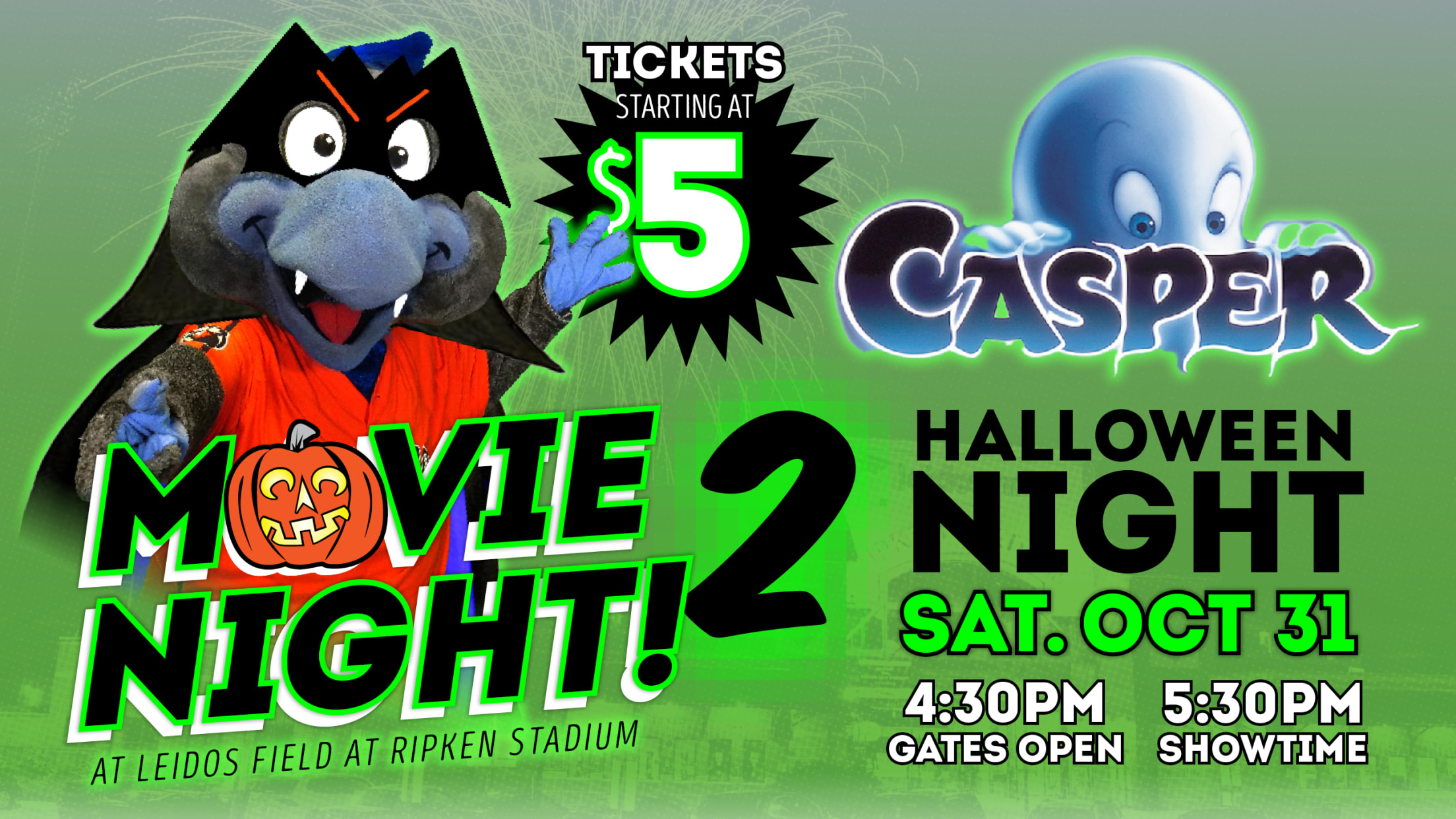 Movie Night returns to Leidos Field at Ripken Stadium on Halloween night, Saturday, October 31 with everyone's favorite ghost, Casper! Gates open at 4:30pm and showtime is 5:30pm. Spend your Halloween with us watching this 1995 classic on the field. Tickets start at $5, with tickets available at $10 with
SOLD OUT! Toy Story 4 on the grass at Leidos Field at Ripken Stadium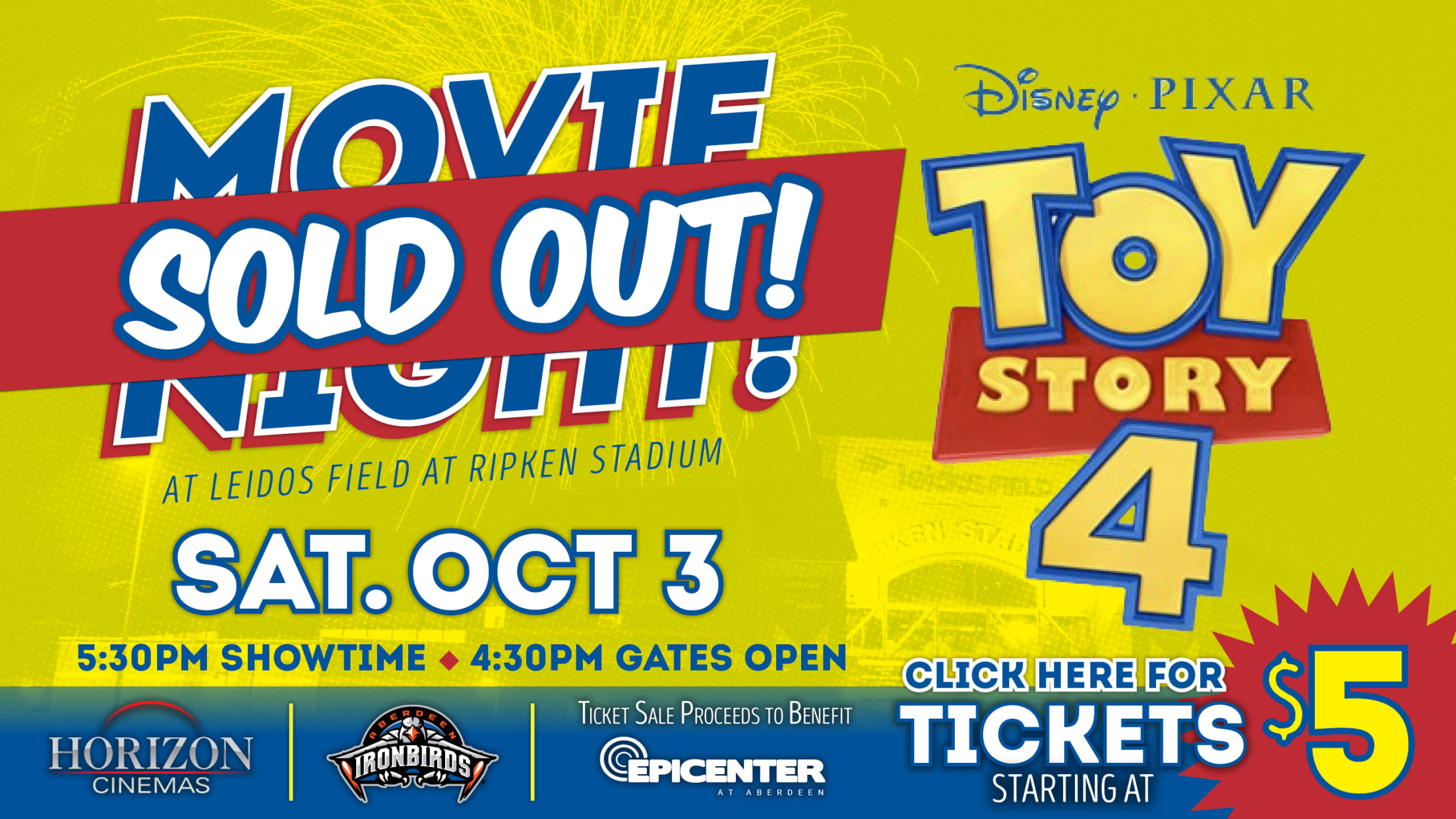 Movie Night on Saturday, October 3rd and watch Toy Story 4 at Leidos Field at Ripken Stadium has been SOLD OUT! Gates open at 4:30pm and the movie will start at 5:30pm. Tickets start at $5, with tickets available at $10 with a popcorn and soda can/water bottle included in
2020 IronBirds Brews & Boos at Leidos Field at Ripken Stadium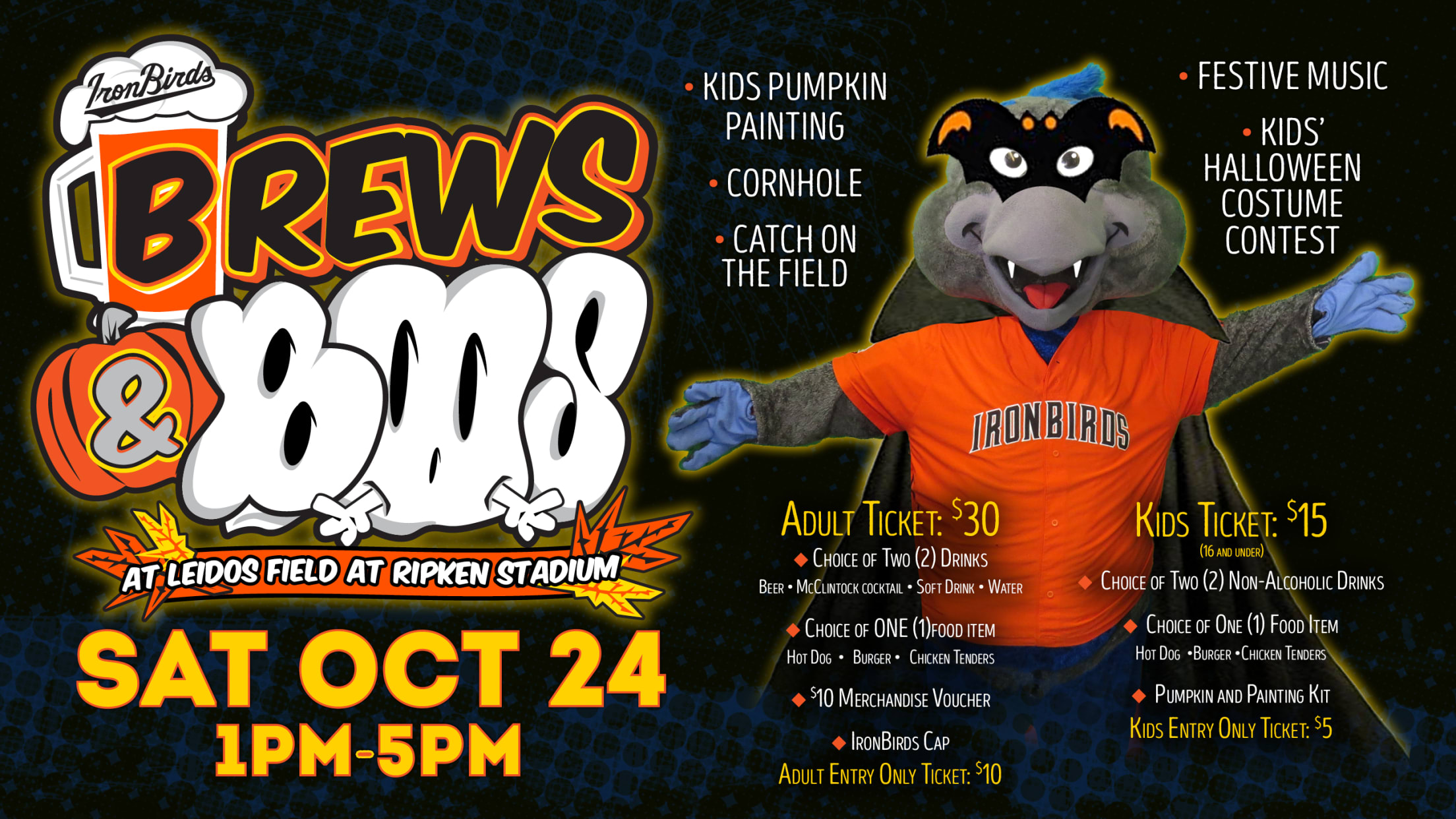 The 2020 IronBirds Brews & Boos event is coming to Leidos Field at Ripken Stadium on Saturday, October 24. The event runs from 1pm to 5pm with plenty of fall full for the whole family! Click here to order your tickets!
Aberdeen IronBirds to host fans for Crabs and a game of catch!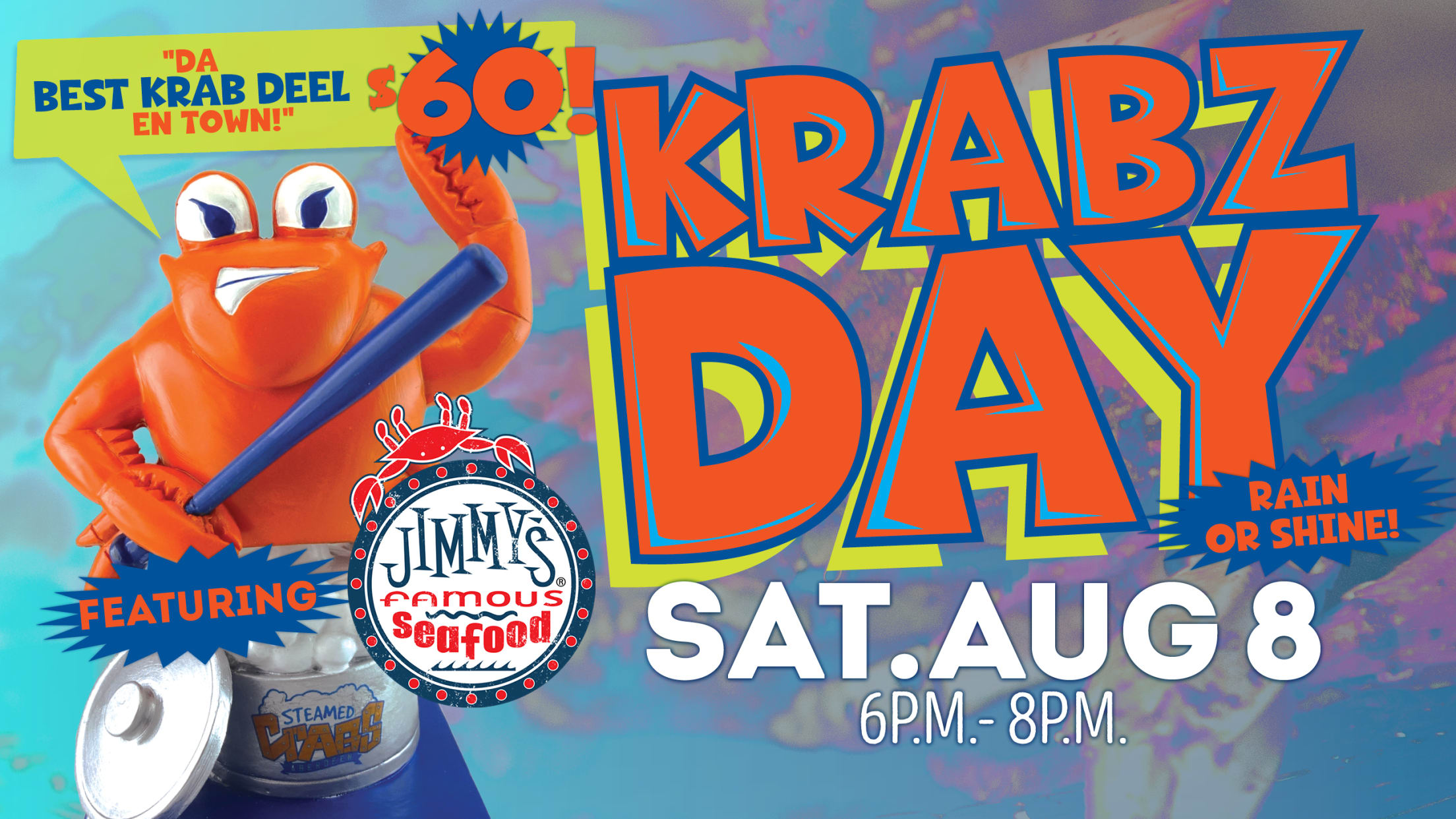 Come join the IronBirds on Saturday August 8th from 6pm to 8pm! The Krabz Day Crab Feast will includes 12 Jimmy's Famous Seafood Medium Steamed Crabs, 1 Jumbo Cookie and All You Can Eat hot dogs, hamburgers, baked beans, potato salad, canned soda and bottled water for 2 hours. Each
MLB and MiLB 2020 Season Decision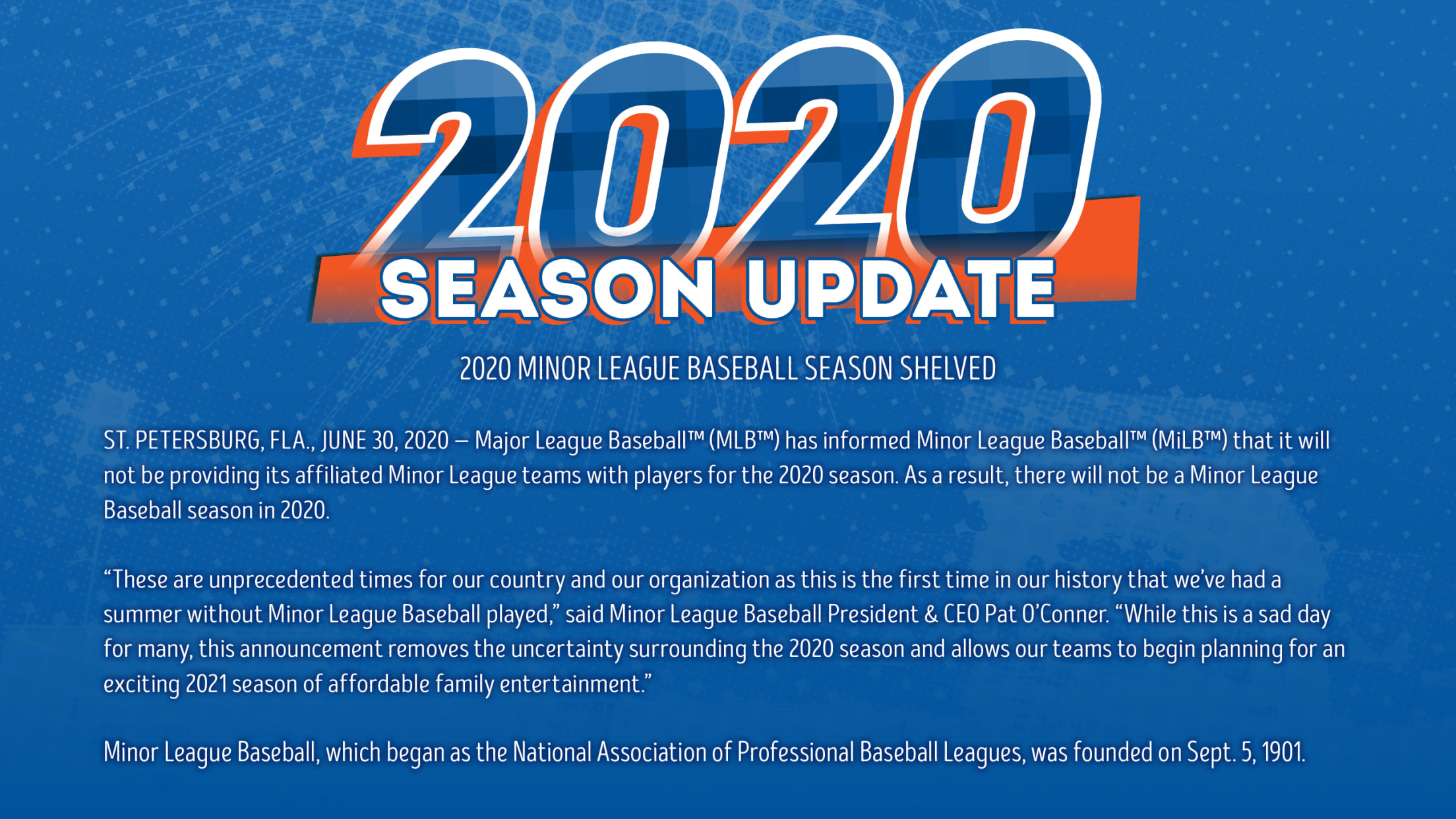 In light of this announcement from Minor League Baseball and Major League Baseball, the Aberdeen IronBirds would like to thank fans and sponsors for their patience during these difficult times. When the time comes to welcome fans back to Leidos Field at Ripken Stadium, we will be here to help
The IronBirds and local sponsors to hold Fireworks show for the 4th of July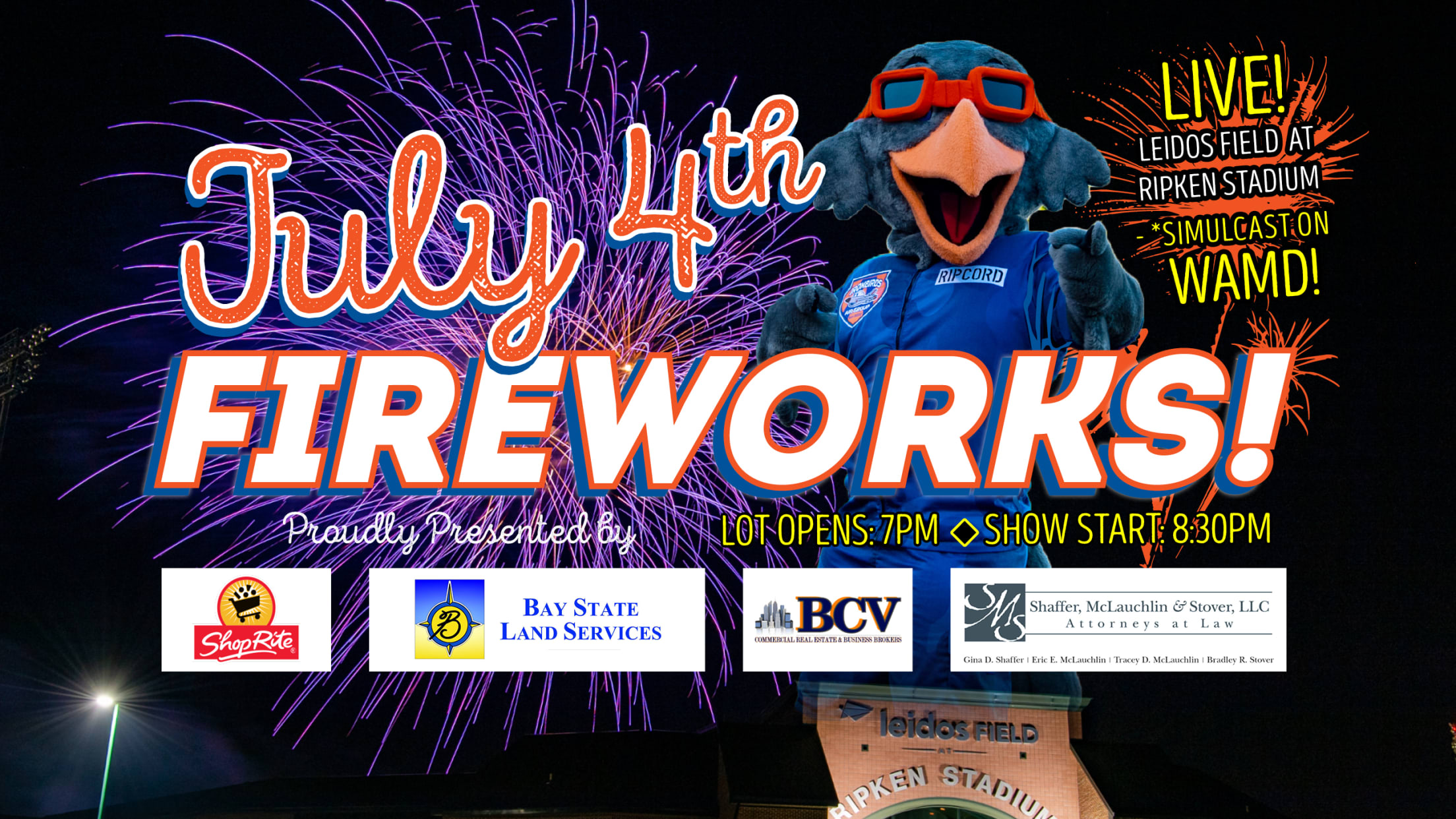 ABERDEEN, MD – June 29, 2020 The Aberdeen IronBirds are excited to announce that on Saturday, July 4th, the parking lot of Leidos Field at Ripken Stadium will be hosting a drive-in Independence Day Fireworks display! With support from sponsors Klein's ShopRite, Bay State Land Services, BCV Commercial Realty, and
Liz Pardo Appointed as Head Strength and Conditioning Coach for the 'Birds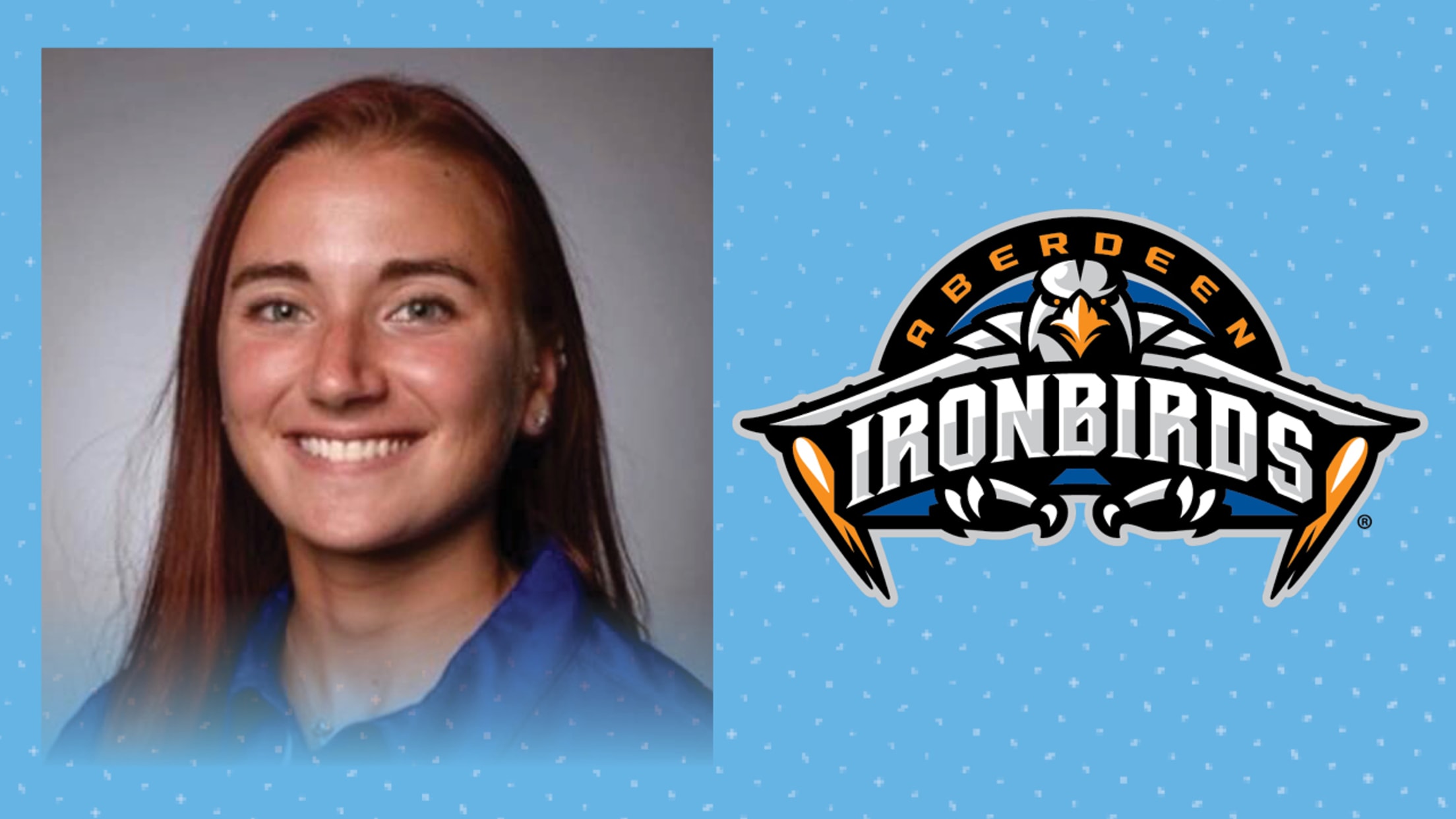 Maryland Woman to be First Female Strength and Conditioning Coach in the Baltimore Orioles Minor League Coaching StaffLiz Pardo, from Walkersville, Maryland named Aberdeen's Strength and Conditioning Coach for the quickly approaching 2020 seasonAberdeen, Md. (February 14, 2020) - The Aberdeen IronBirds, Class A short-season affiliate of the Baltimore Orioles,
2020 Aberdeen IronBirds Season Schedule Released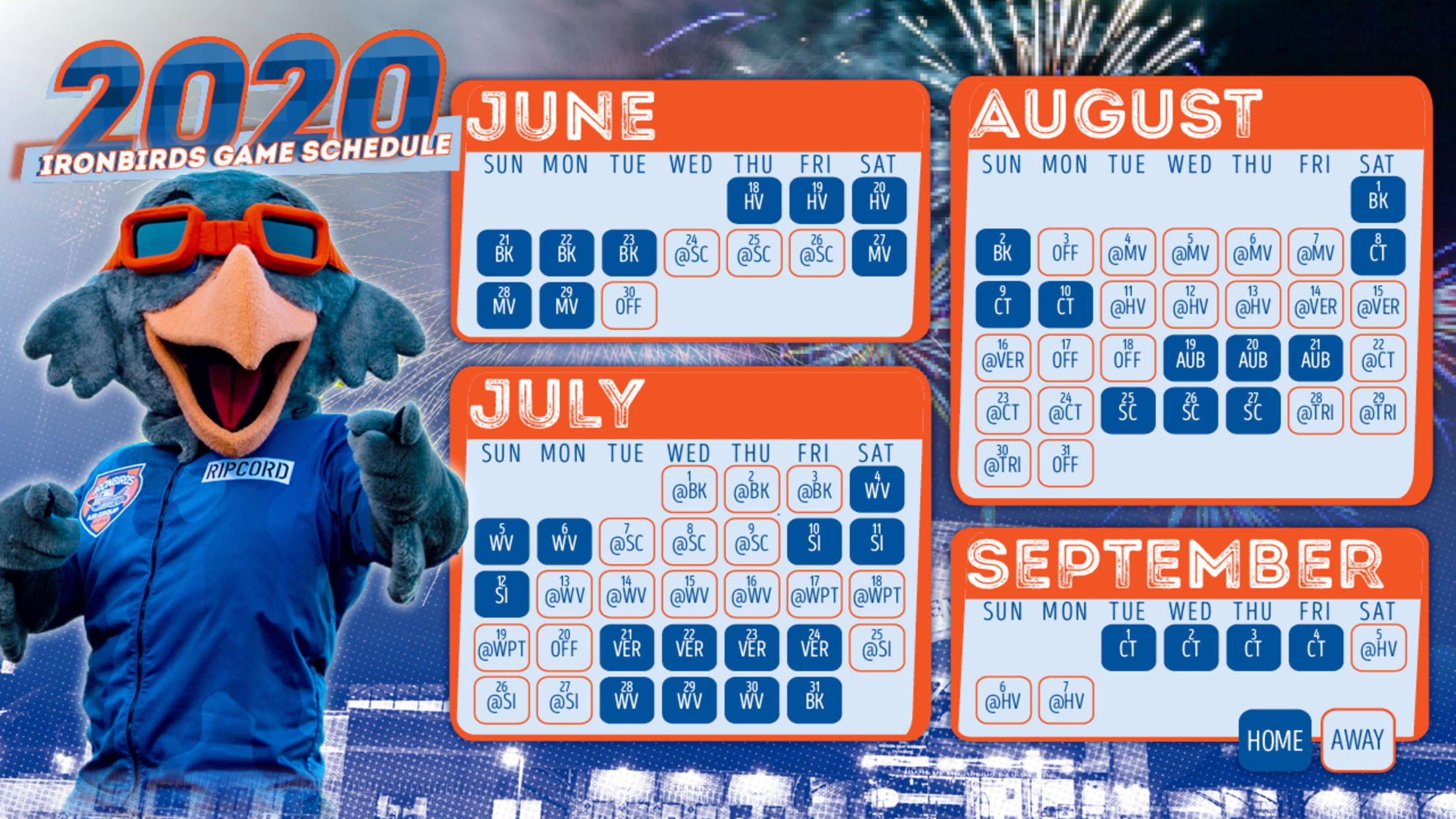 The 2020 Aberdeen IronBirds season schedule is here! Fans can look forward to six Friday and Saturday games for the upcoming season as well as a game against the West Virginia Black Bears taking place on July 4th at Leidos Field at Ripken Stadium. All the action starts off on
Aberdeen Walks Off Series Finale with Brooklyn
Two run ninth fuels victory for the 'Birds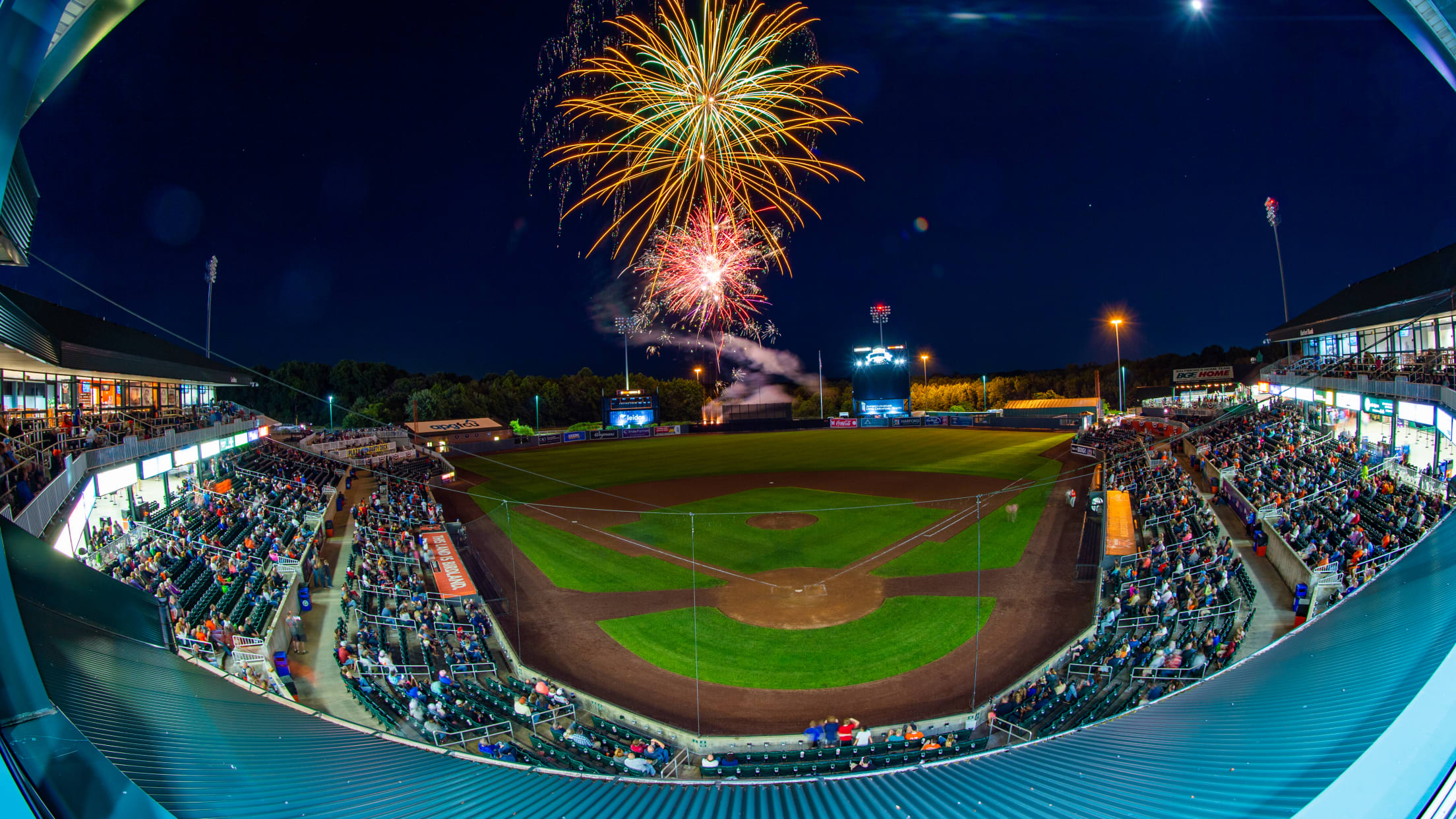 Aberdeen, M.D. (August 30th, 2019) - It was only fitting that Aberdeen and Brooklyn exchanged blows in the series finale. In the 9th down one, Jaylen Ferguson's solo homer tied the game. Andrew Daschbach would later walk it off in a 5-4 victory. Aberdeen and Hudson Valley are now tied for
IronBirds Offense Explodes in Win
17 hits lead to 12-3 victory over Brooklyn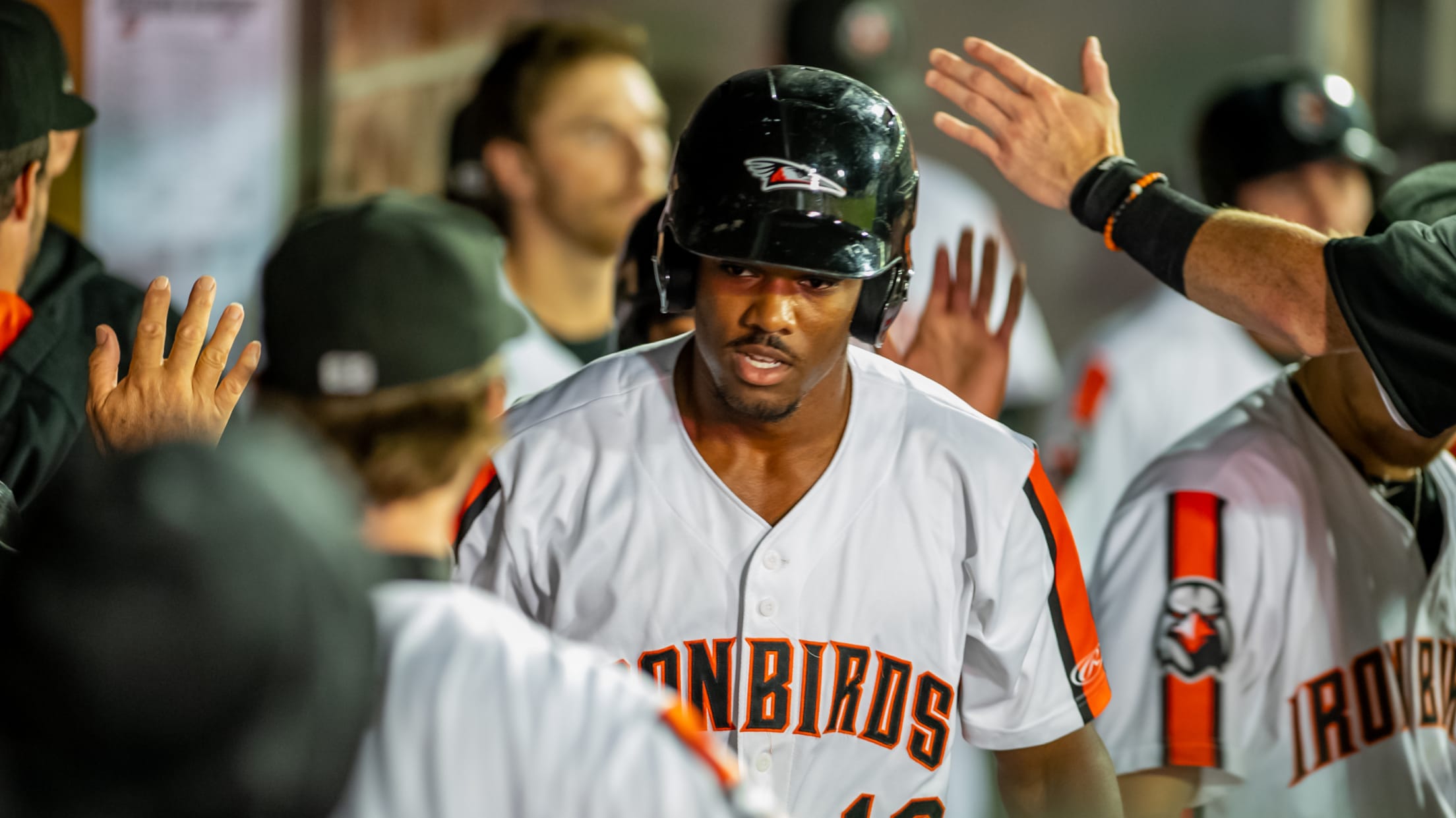 Aberdeen, M.D. (August 29th, 2019) - After a dogfight in game one with Brooklyn, Aberdeen's offense came to play on Thursday night. Helped by a 17 hit day, the IronBirds took a 12-3 victory to set the table for a rubbermatch on Friday.W: Dan HammerL: Nate JonesBIG MOMENTS: 1st inning: Aberdeen
Aberdeen Drops Series Finale
IronBirds finish road trip 4-2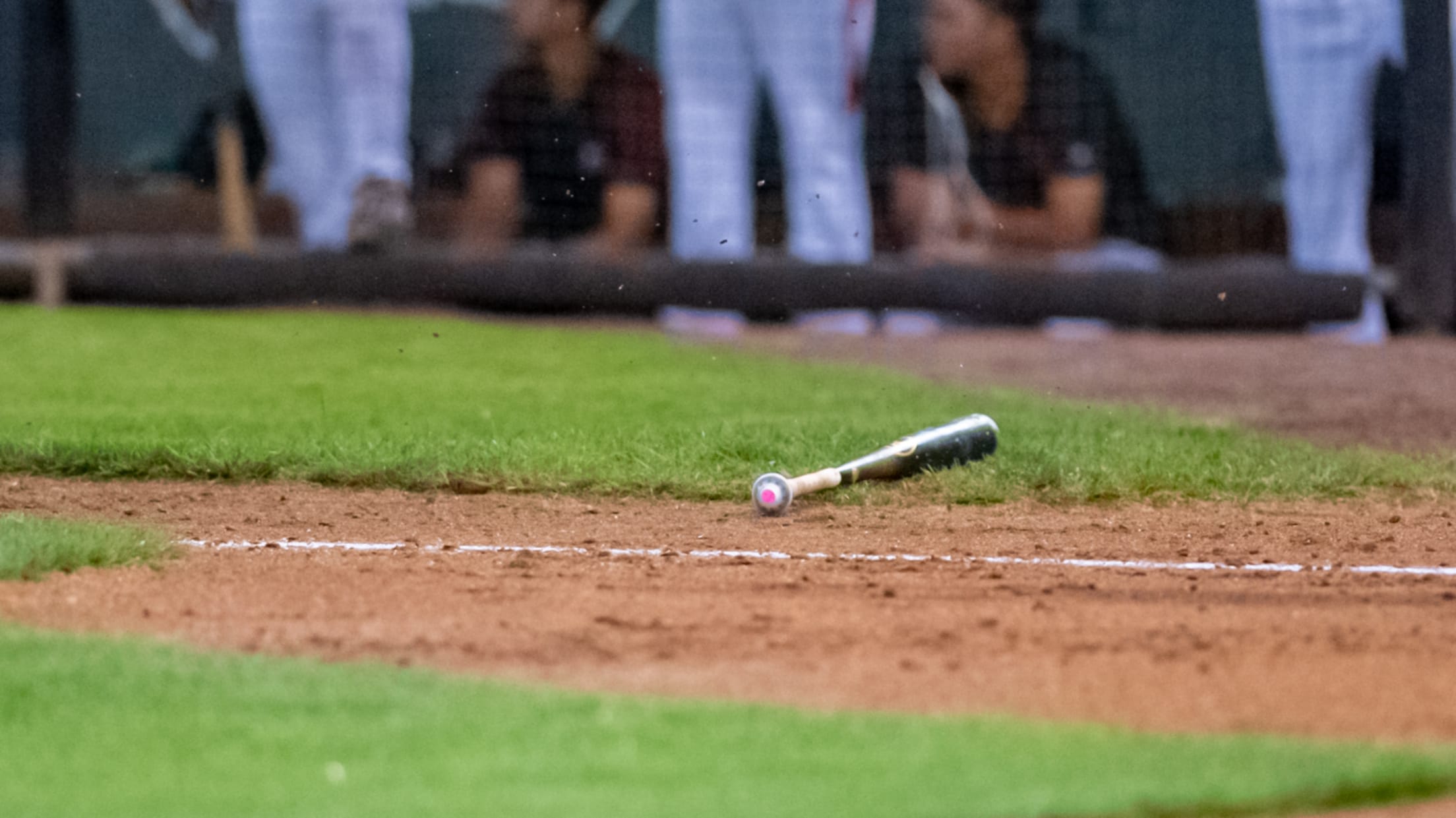 Lowell, M.A. (August 26th, 2019) - Aberdeen's offense struggled once again in game three with the Lowell Spinners. They found just three hits in the 2-0 loss on Tuesday night.W: Kelvin SanchesL: Kevin MageeBIG MOMENTS: 5th inning: Lowell got all the runs they needed. Wil Dalton reached on an error. He
Home Run for Life: The Story of Lainey Loftus
Fourth-grader Lainey Loftus got a special birthday surprise from her mother Brandi and the IronBirds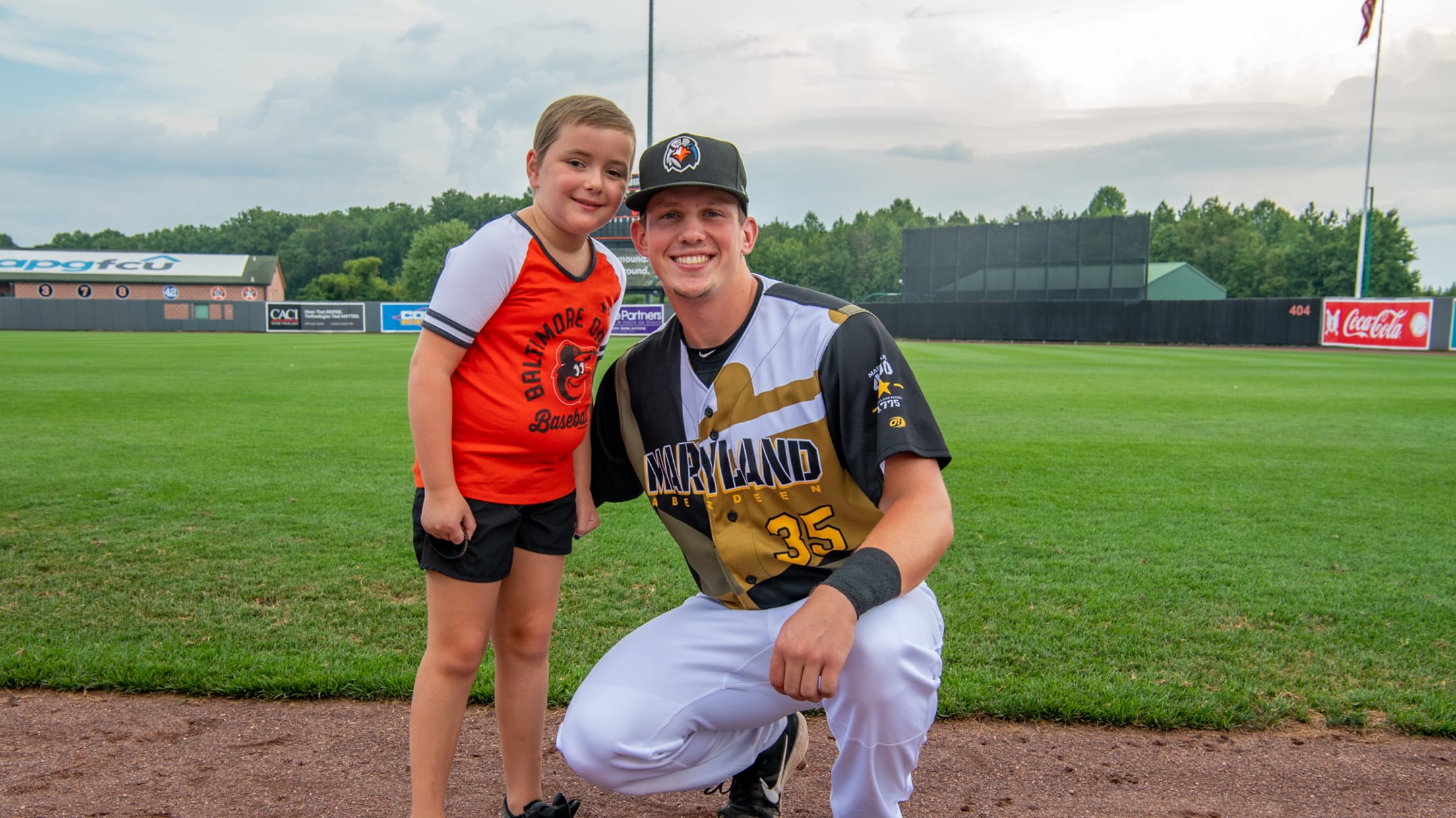 While baseball may be our focus here at Leidos Field at Ripken Stadium, the IronBirds take pride in being a part of the Aberdeen community and strive to make an impact that goes beyond the sport itself. On August 18th, the IronBirds recognized fourth-grader Lainey Loftus, whose brave story
IronBirds Drop Series Finale with Staten Island
1-0 win for the Yankees concludes a 9 game season series.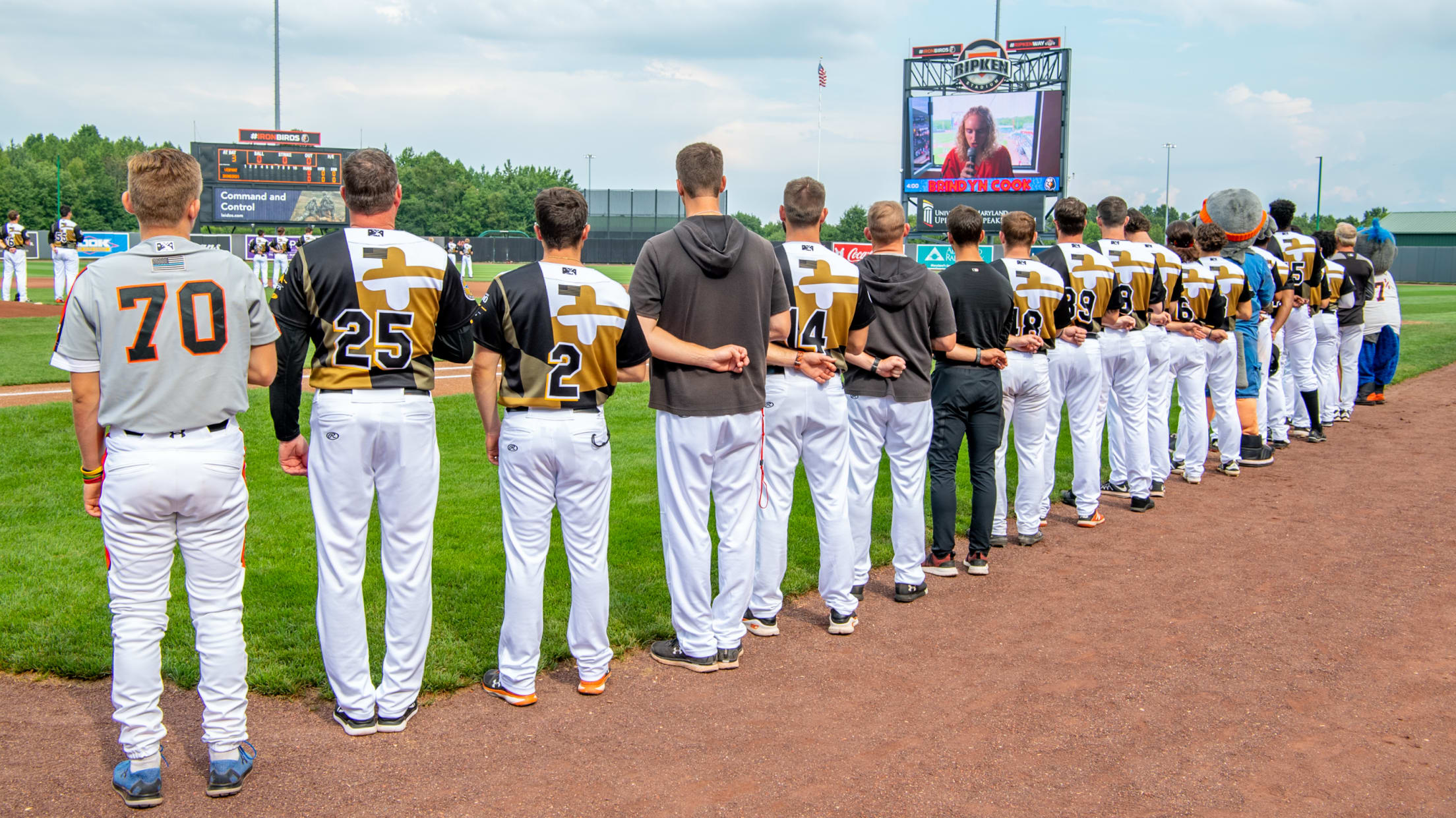 STATEN ISLAND, N.Y. (August 24th, 2019) - Aberdeen and Staten Island completed the season finale on Saturday night. It ended with a 1-0 loss in a game the IronBirds only had three hitsW: Blakely Brown L: Jordan KipperS: Barrette LoesekeOFFENSE: The Game's Only Run: It came in the 5th. Staten Island's David
IronBirds Shutout Yankees in Game Two
Maverick Handley catches his 8th shutout of the season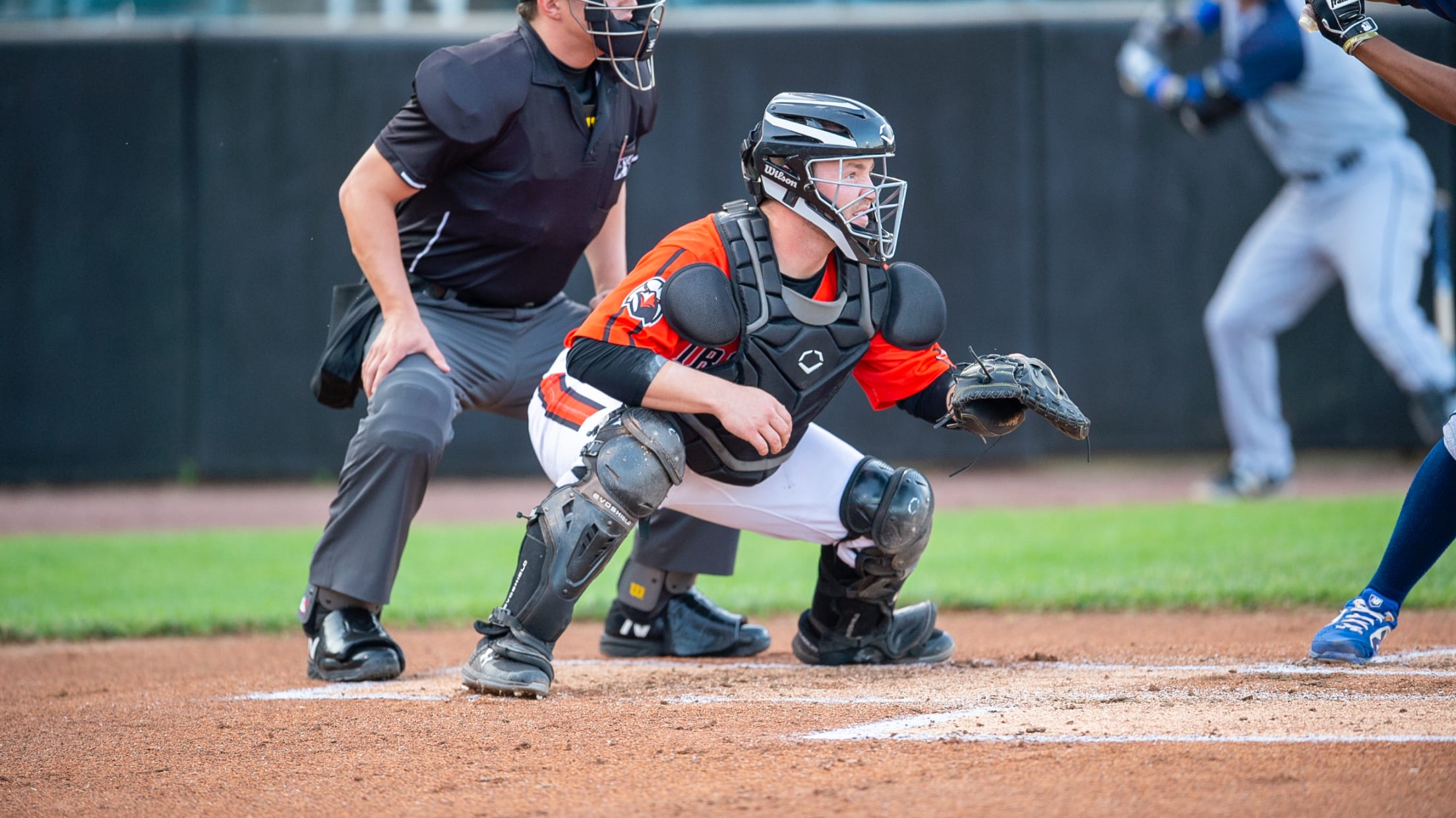 STATEN ISLAND, N.Y. (August 22nd, 2019) - Richmond County Bank Ballpark hosted a pitching duel on Friday night. Aberdeen's arms Jake Lyons, James Ryan, Griffin McLarty and Connor GIllispie combined for Aberdeen's 11th shutout. Maverick Handley behind the plate caught his blanking off the season.W: Jake LyonsL: Nelvin CorreaS: Connor GillispieOFFENSE:
IronBirds Win Rain Shortened Contest in Staten Island
Aberdeen takes game one 4-1 in five innings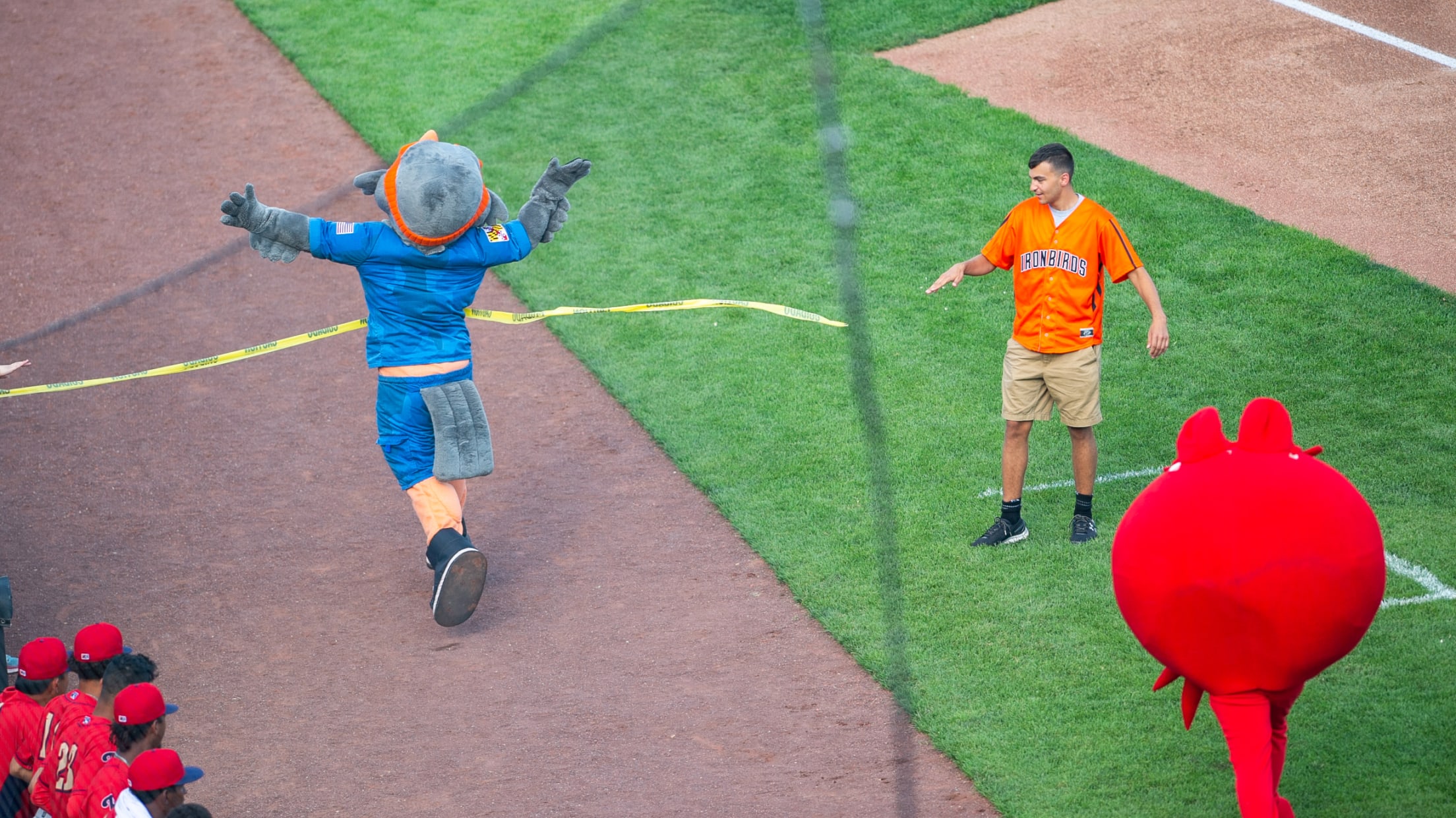 STATEN ISLAND, N.Y. (August 22nd, 2019) - Aberdeen came to Staten Island on a gorgeous night, but the tide turned and the game was called in five innings. Kevin Magee pitched five innings of one run baseball in the 4-1 win.W: Kevin MageeL: Abismael VillamanBIG MOMENTS: Bottom of the first: Staten
Six IronBirds Set for Staten Island Tonight
Stowers, Rodriguez, Fregia, Conroy, Hoiles and Welk representing Team Red in tonight's New York-Penn League All-Star Game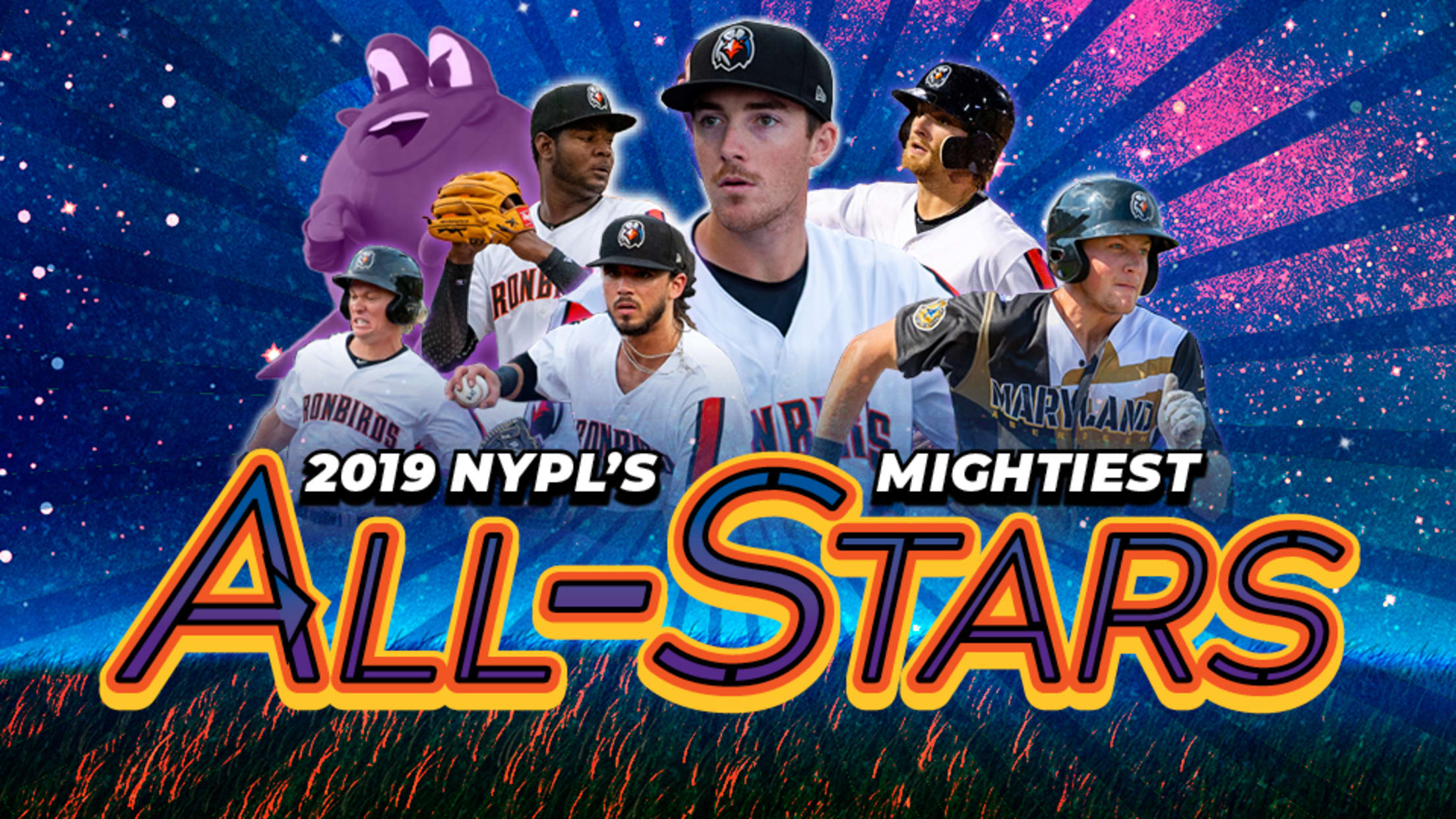 After a comeback win against the Vermont Lake Monsters this past Monday, the Aberdeen IronBirds are right in the thick of a log-jammed playoff hunt. The Hudson Valley Renegades are the McNamara Division leaders as we speak but that very well could change. Brooklyn remains only a 0.5 game out
Rutschman's Five Hit Night Fuels Comeback Win
Aberdeen takes the series finale in 6-2 win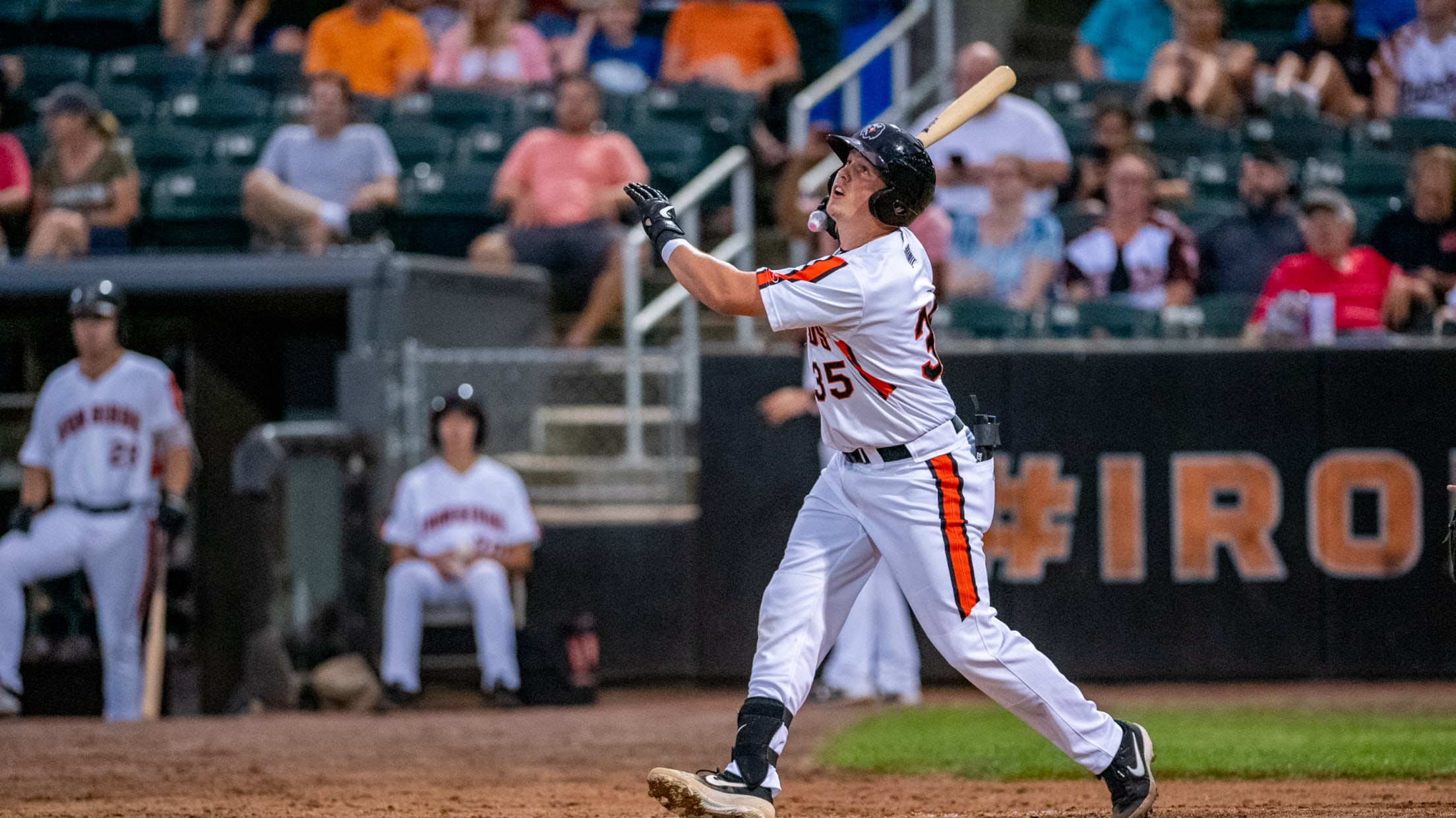 ABERDEEN, M.D. (August 19th, 2019) - Adley Rutschman had the best offensive day of his professional career on Monday night in Aberdeen. Aberdeen trailed 2-0 in the 6th and battled back to win 6-2. They were paced by Rutschman's five hits, including a solo homer and a bases clearing triple.W: Houston
IronBirds and Lake Monsters Set Table for Series Finale
6-5 Aberdeen loss evens season series at four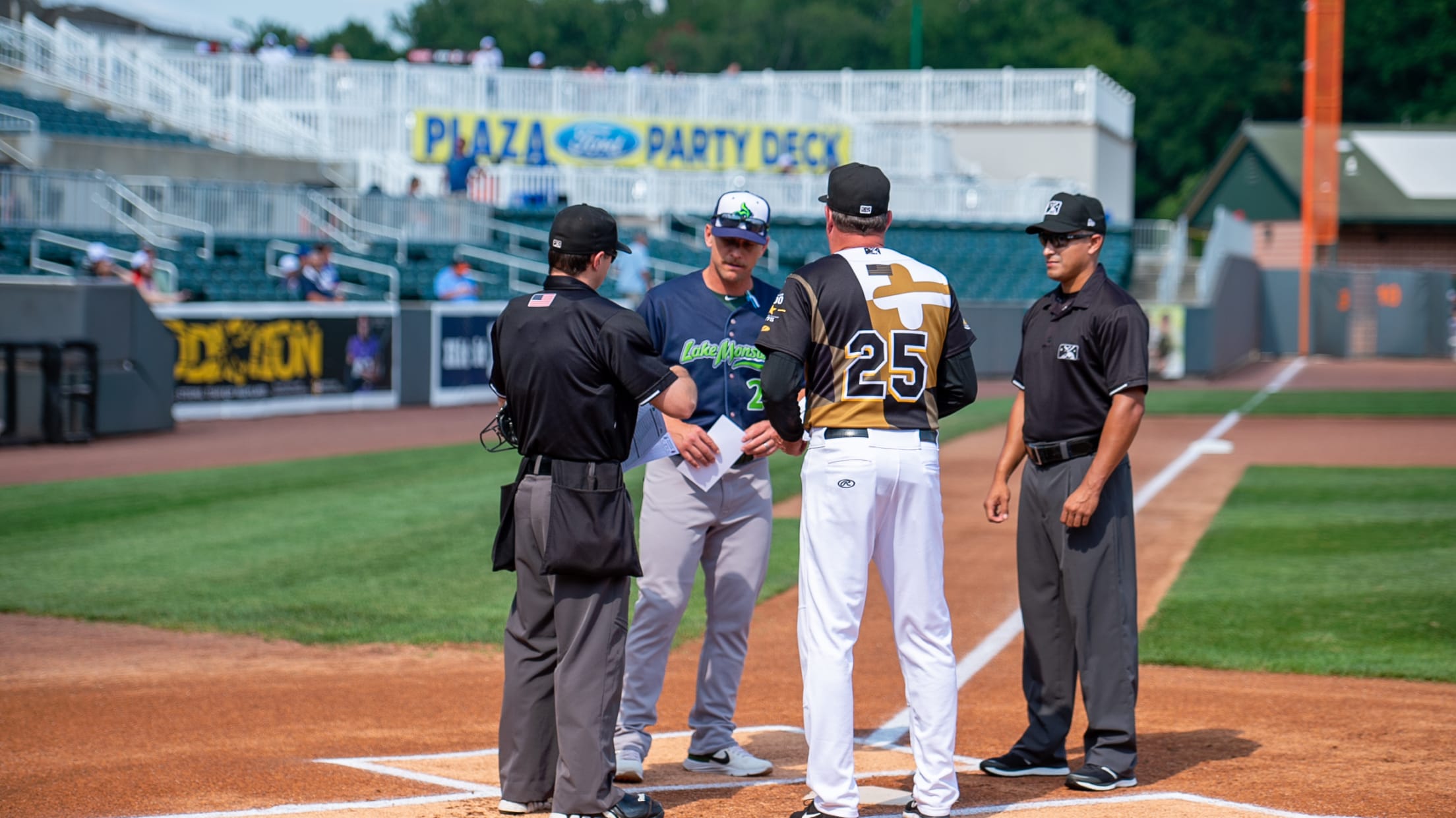 ABERDEEN, M.D. (August 18th, 2019) -  In a series that lacks predictability and has had a little of everyhing, Aberdeen lost to Vermont 6-5 in game eight of nine betweent the two teams.W: Jorge MartinezL: Jake LyonsBIG MOMENTS: Vermont's Hot Start: Jake Lyon's was knocked around a little in the
Magee's Gem and Welk's Bat Lead IronBirds to Win
Aberdeen takes game one with Vermont 8-2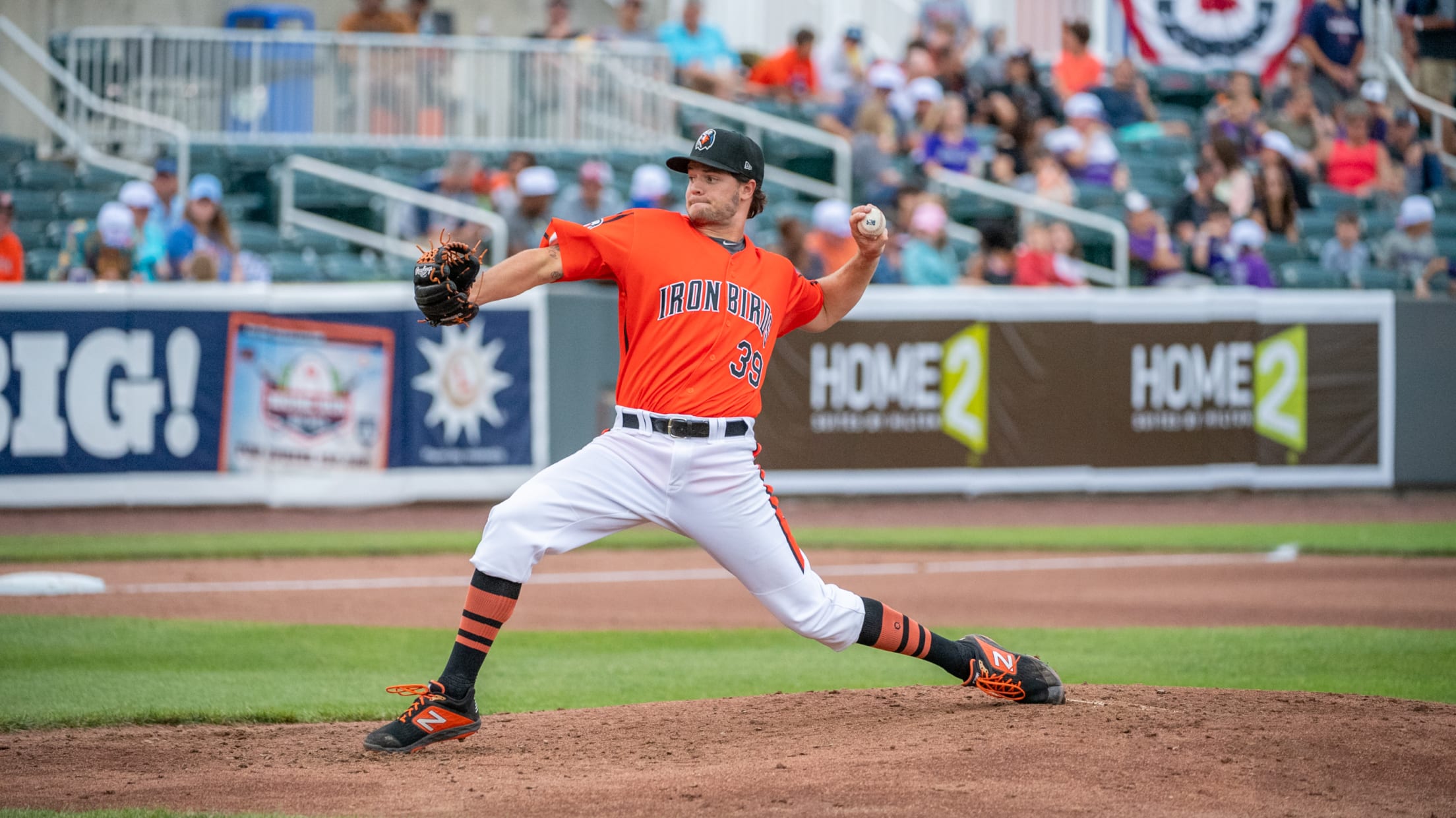 ABERDEEN, M.D. (August 17th, 2019) -  Kevin Magee was a stud once again for the IronBirds against the Vermont Lake Monsters. He went five scoreless while the offense put together eleven hits in an 8-2 win.W: Kevin MageeL: Osvaldo BerriosBIG MOMENTS: 3rd inning: Adley Rutschman singled, and Toby Welk cracked a
IronBirds Battle Back Late but Fall Short
Aberdeen loses game two 4-3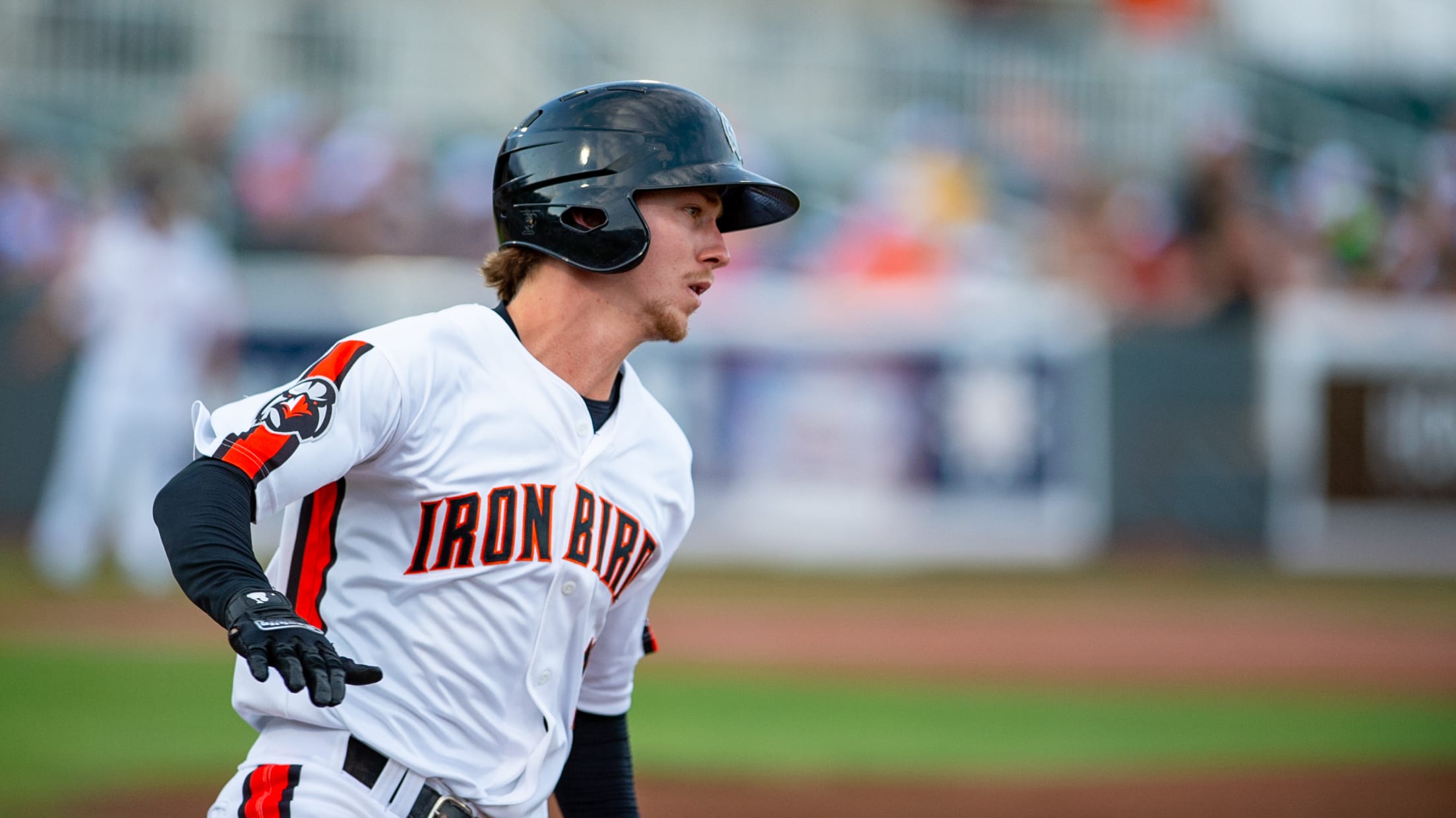 TROY, N.Y. (August 14th, 2019) - After a comeback win in game one at Tri-City, the IronBirds made it close with a two run 8th to cut the lead to one. Shea Berry struckout the side in the 9th, shutting the door on a 4-3 loss for Aberdeen.W: Edgardo SandovalL: Ryan
'Birds Complete Sweep in Burlington
Aberdeen Outscores Vermont 25-2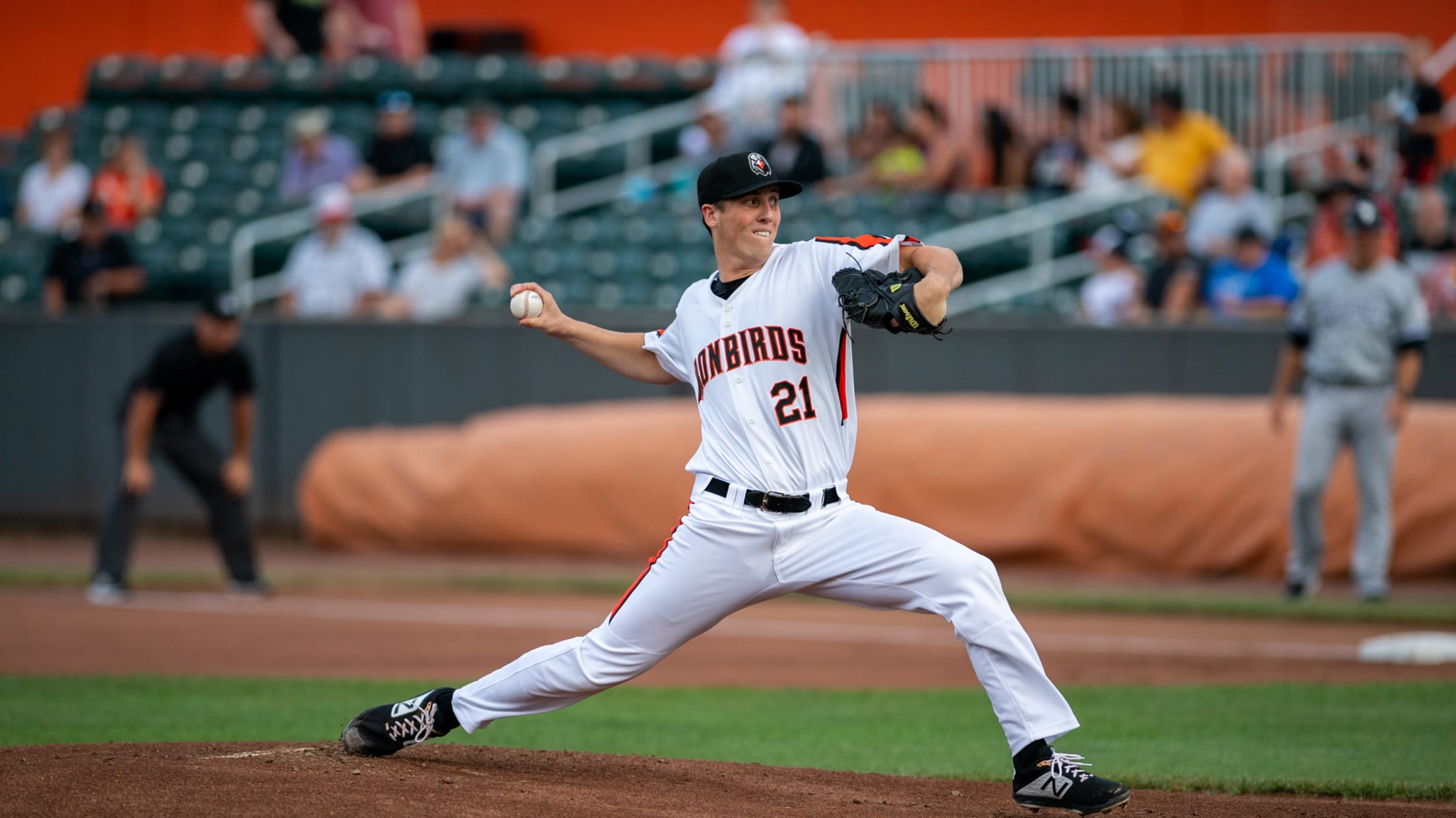 BURLINGTON, V.T. (August 14th, 2019) - On the heels of the first no hitter in IronBirds history, Aberdeen barely missed a step in game three against Vermont. They completed the sweep with a 7-2 win in Burlington.W: Houston RothL: Jack CushingS: Houston RothBIG MOMENTS: 4th inning: Already up 2-0 on
IronBirds Post First Ever No Hitter
Lyons, Ryan and Martin combine for no-no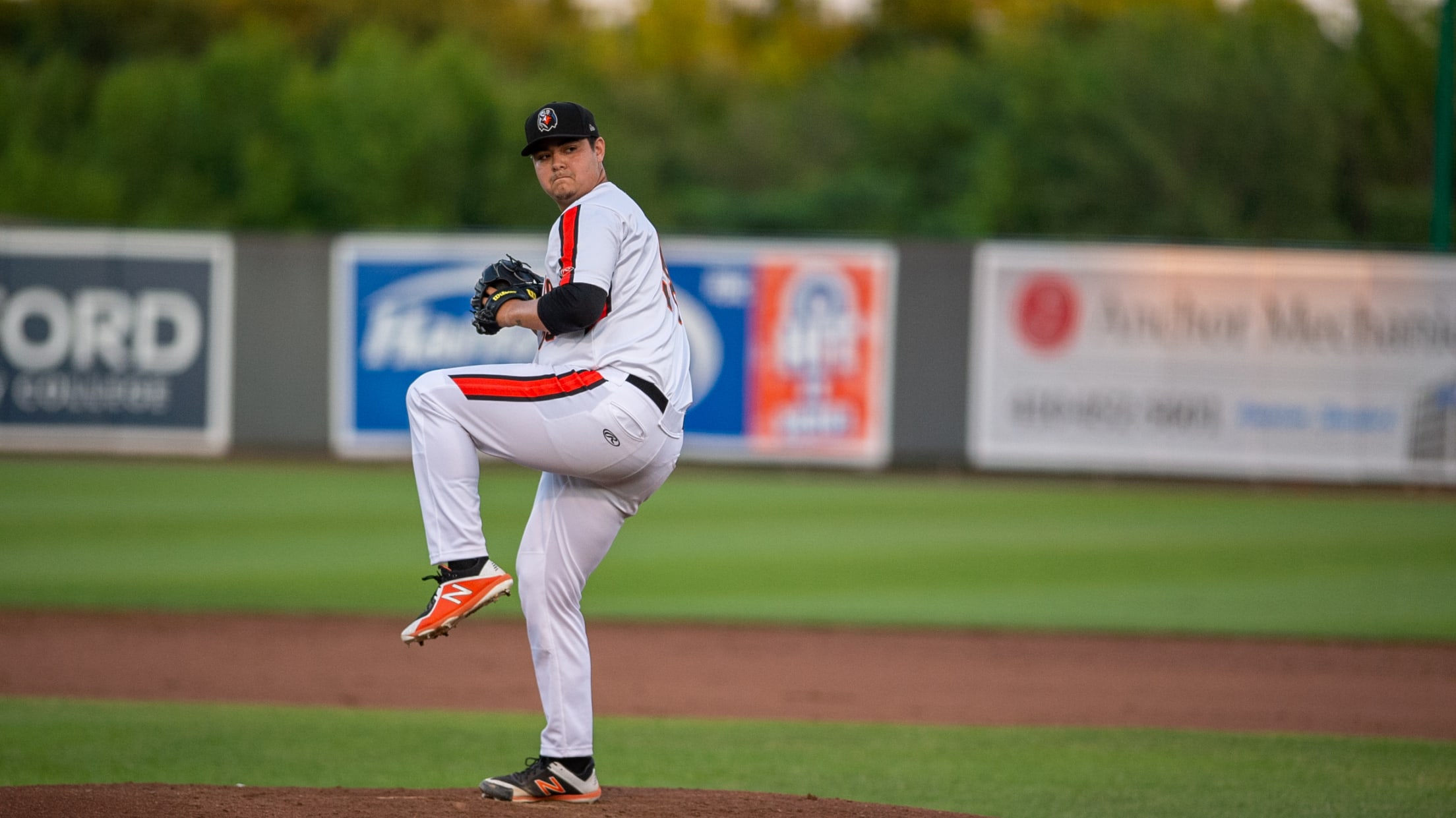 Aberdeen, M.D. (August 13th, 2019) - Monday night in Burlington, Vermont was historic. IronBird pitchers Jake Lyons, James Ryan and Kyle Martin combined to pitch the first no hitter in IronBirds history. Offensively, Toby Welk had four hits, and the IronBirds had three homers in an 11-0 win.W: Jake LyonsL: Oslvaldo
Rutschman Walks Off Win to End Losing Streak
Aberdeen snaps the eight game skid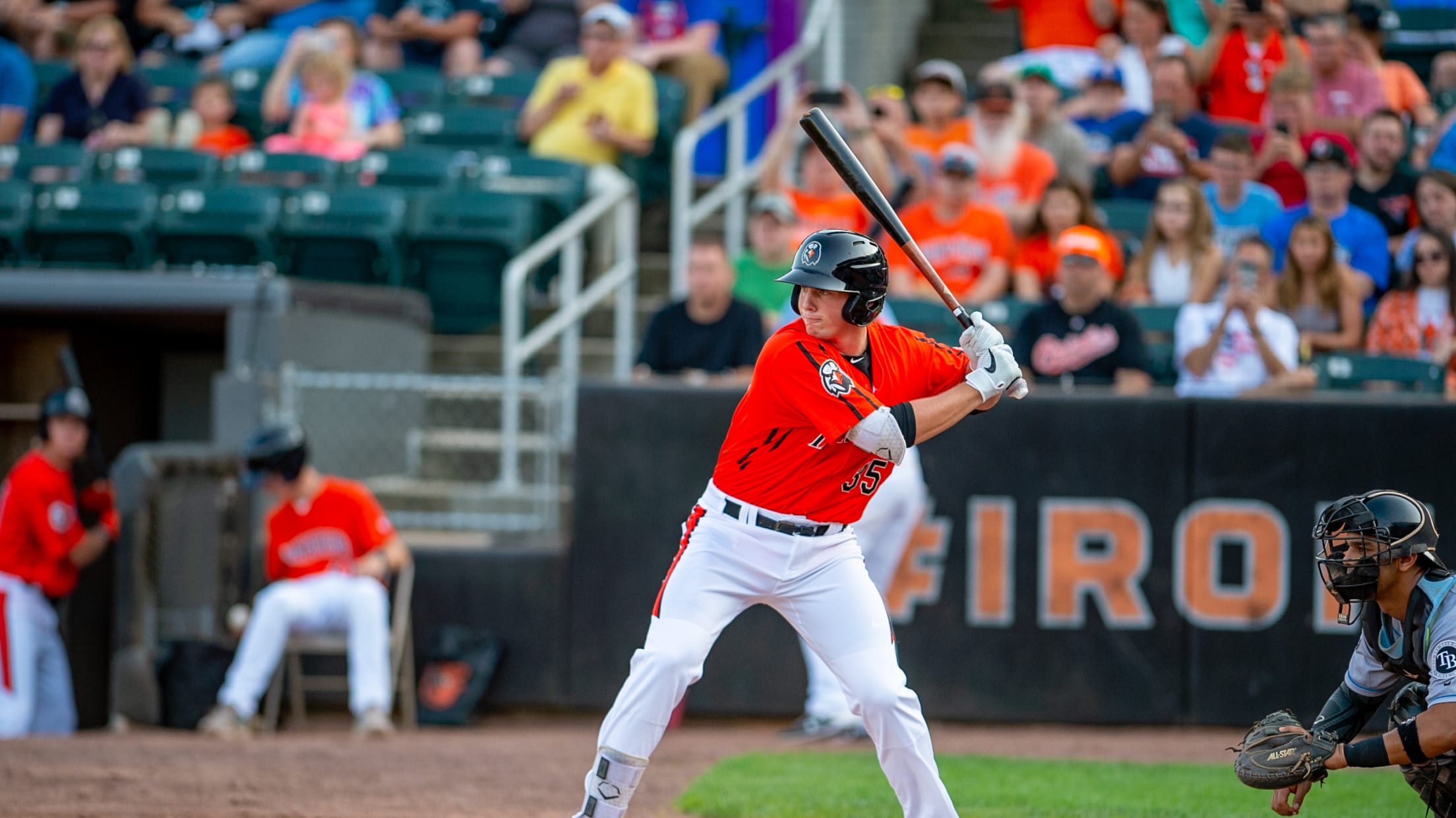 Aberdeen, M.D. (August 10th, 2019) - Aberdeen needed a big win on Saturday W: Kade StrowdL: Justin WilsonBIG MOMENTS 2nd inning: With Aberdeen up 1-0 already, Staten Island took the lead. It cam on back to back singles, and then RBIs for Nelson Alvarez and Matt Pita 5th Inning: Another lead change
'Birds Drop Game Two to Staten Island
Late Yankee homer is the difference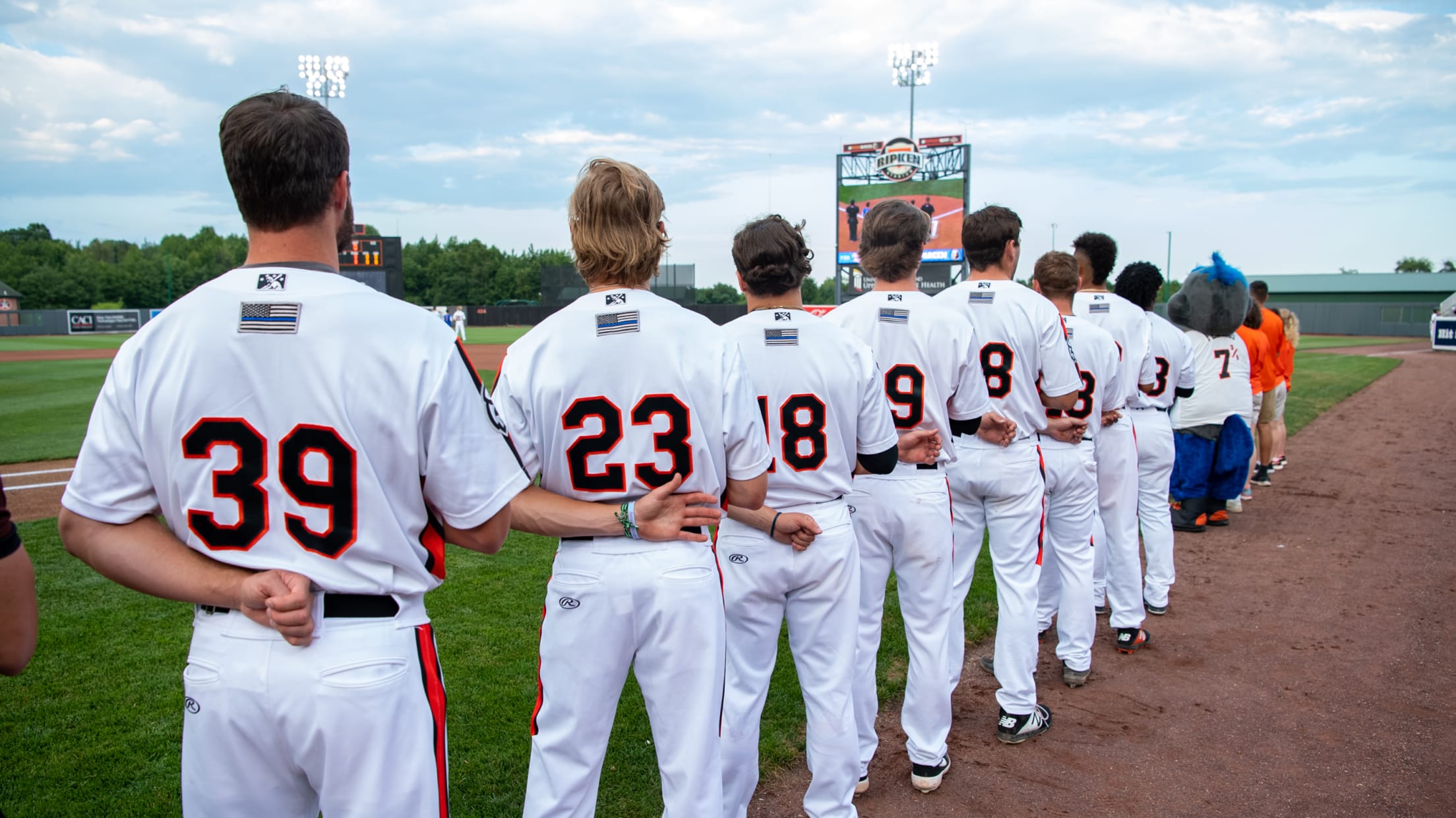 Aberdeen, M.D. (August 9th, 2019) - After getting shutout in game one against Staten Island. Aberdeen made game two close with a two run lead early. After Staten Island tied it, a leadoff homer in the 9th was all they needed for a 4-3 victory.W: Barrett LosekeL: Malachi EmondBIG MOMENTS 4th
Homestand Starts with Tough Loss
Staten Island Wins it 1-0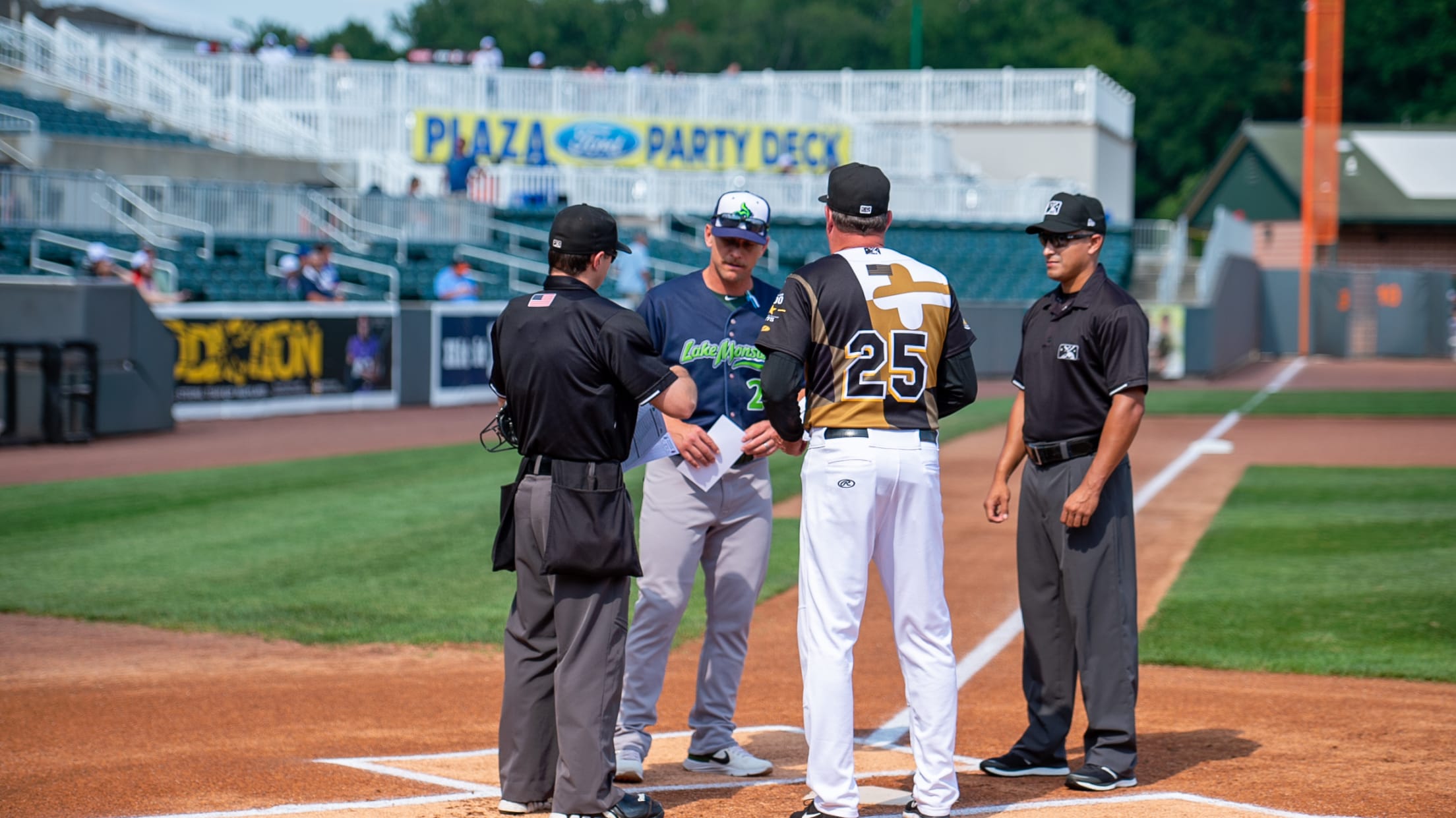 Aberdeen, M.D. (August 8th, 2019) - Aberdeen came home on Thursday night looking to snap a six game losing streak. Another night of dominant pitching ended in a 1-0 loss to the Staten Island Yankees.W: Nevin CorreaL: Dan HammerBIG MOMENTS 4th inning: Josh Smith led off with a double for Staten