Top prospects named to 60-man player pools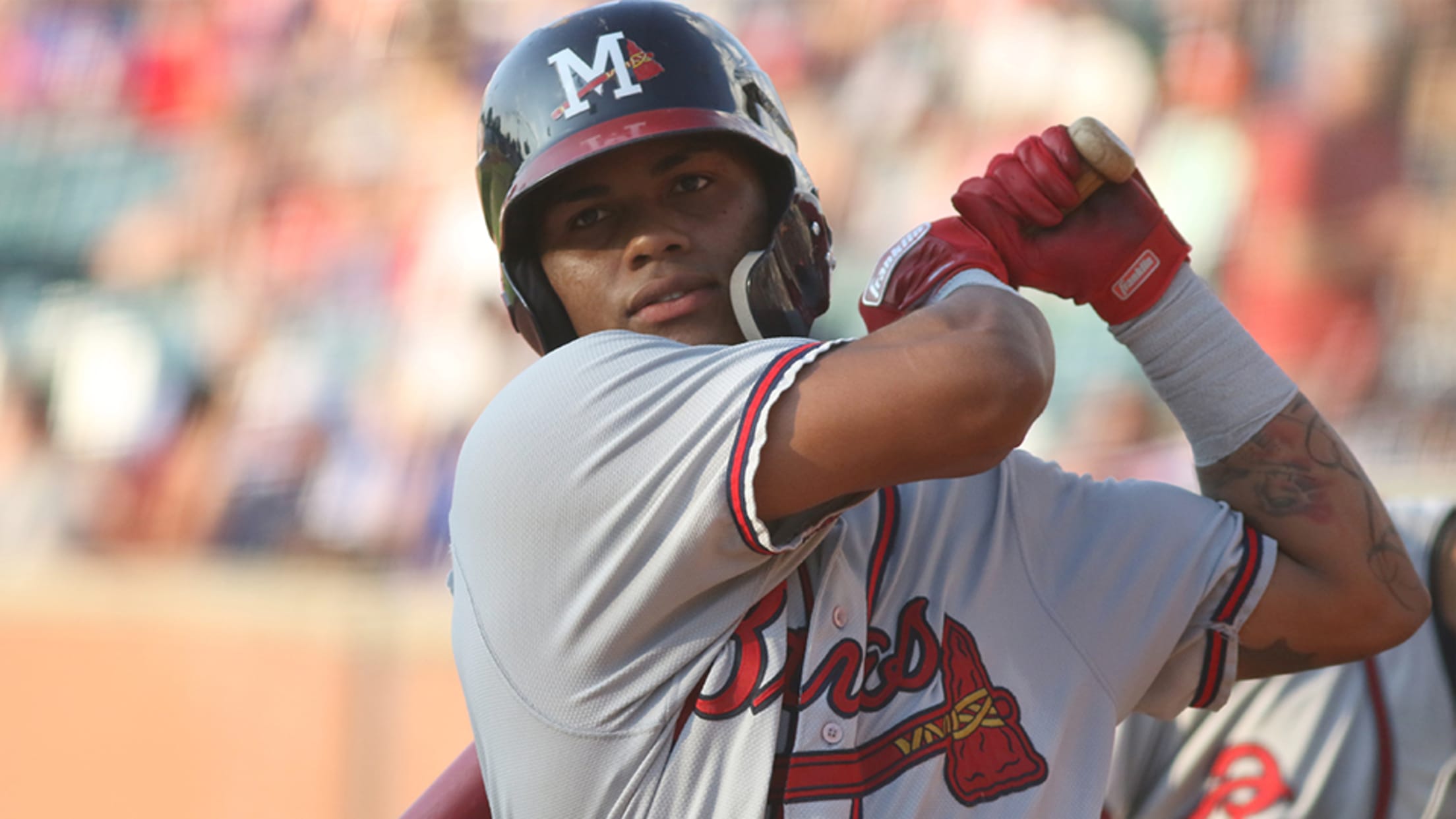 The return of baseball is mere days away, and fans across the sport are getting an idea of what their big league team could look like in the unique campaign that 2020 will be. Major League teams submitted their 60-man player pools on Sunday, and a wealth of top prospects
The return of baseball is mere days away, and fans across the sport are getting an idea of what their big league team could look like in the unique campaign that 2020 will be.
Major League teams submitted their 60-man player pools on Sunday, and a wealth of top prospects are threaded throughout each circuit. Players will report to their respective "summer camps" this week, with a targeted start date for the Major League season set for July 23 or July 24.
Top overall prospect Wander Franco (Princeton 2018) leads the way as a member of the Rays' player pool, and a wealth of other Top 100 talent joined him in rosters announced on Sunday.
Teams took different approaches in assembling their groups. The Orioles, for example, listed only 44 names -- and only one of the organization's top five prospect -- on the roster they released Sunday, while the Mariners have all of their top 14 prospects and their top two 2020 Draft picks in their pool and the Braves boast their top 12.
Pitchers and catchers will report to their respective camps on Wednesday, with everyone else arriving two days later. The Major League season will open with 30-man active rosters that will be trimmed to 28 after two weeks and to 26 two weeks after that for the balance of the season.
Notable prospects, including players on MLB Pipeline's Top 100 Prospects list, top Draft picks and more are listed below with their franchise and overall ranks. This story will be updated as more player pools are made public following Sunday's 4 p.m. ET deadline.
Appalachian League Top Prospect alumni are listed below:
American League East
New York Yankees: RHP Deivi Garcia (Pulaski 2017) (NYY No. 3, MLB No. 92), RHP Luis Gil (Pulaski 2018) (NYY No. 5), OF Estevan Florial (Pulaski 2016) (NYY No. 6), RHP Alexander Vizcaino (Pulaski 2017, 18) (NYY No. 7), RHP Luis Medina (Pulaski 2017, 18) (NYY No. 10), RHP Albert Abreu (Greeneville Astros 2015) (NYY No. 11)
Tampa Bay Rays: SS Wander Franco (TB No. 1, MLB No. 1 overall), RHP Shane Baz (Bristol 2018, Princeton 2018) (TB No. 5, MLB No. 90), LHP Shane McClanahan (Princeton 2018) (TB No. 7), OF Josh Lowe (Princeton 2016) (TB No. 9), C Ronaldo Hernandez (Princeton 2017) (TB No. 11)
Toronto Blue Jays: SS Jordan Groshans (Bluefield 2018) (TOR No. 2, MLB No. 78), RHP Simeon Woods Richardson (Kingsport 2018) (TOR No. 3, MLB No. 98), C Alejandro Kirk (Bluefield 2018) (TOR No. 5)
American League Central
Detroit Tigers: OF Daz Cameron (Greeneville Astros 2015) (DET No. 7)
Kansas City Royals: LHP Daniel Lynch (Burlington 2018) (KC No. 3, MLB No. 61), LHP Austin Cox (Burlington 2018) (KC No. 11), OF Seuly Matias (Burlington 2017) (KC No. 14)
American League West
Houston Astros: RHP Forrest Whitley (Greeneville Astros 2016) (HOU No. 1, MLB No. 19), RHP Jose Urquidy (Greeneville Astros 2015) (HOU No. 2), 3B/2B Abraham Toro (Greeneville Astros 2016) (HOU No. 3), RHP Bryan Abreu (Greeneville Astros 2016, 17) (HOU No. 5), RHP Cristian Javier (Greeneville Astros 2016) (HOU No. 6)
Los Angeles Angels: LHP Patrick Sandoval (Greeneville Astros 2016) (LAA No. 6)
Seattle Mariners: OF Jarred Kelenic (Kingsport 2018) (SEA No. 1, MLB No. 11)
Texas Rangers: 1B/3B Sherten Apostel (Bristol 2018) (TEX No. 10)
National League East
Atlanta Braves: OF Cristian Pache (Danville 2016) (ATL No. 1, MLB No. 13), OF Drew Waters (Danville 2017) (ATL No. 2, MLB No. 26), RHP Ian Anderson (Danville 2016) (ATL No. 3, MLB No. 37), LHP Kyle Muller (Danville 2017) (ATL No. 8), C William Contreras (Danville 2017) (ATL No. 9), RHP Huascar Ynoa (Elizabethton 2017, Danville 2017) (ATL No. 11), RHP Jasseel De La Cruz (Danville 2017) (ATL No. 12)
Miami Marlins: OF Jesus Sanchez (Princeton 2016) (MIA No. 4, MLB No. 80)
National League Central
Cincinnati Reds:3B Jonathan India (Greeneville 2018) (CIN No. 4)
Pittsburgh Pirates: RHP Mitch Keller (Bristol 2015) (PIT No. 1, MLB No. 39)
St. Louis Cardinals:C Andrew Knizner (Johnson City 2016) (STL No. 6), LHP Genesis Cabrera (Princeton 2015) ( (STL No. 9), RHP Johan Oviedo (Johnson City 2017) (STL No. 11)
National League West
Los Angeles Dodgers:RHP Josiah Gray (Greeneville 2018) (LA No. 3, MLB No. 67), RHP Brusdar Graterol (Elizabethton 2017) (LA No. 5, MLB No. 38)