Former Mudcats with the Best ROY Seasons
The Mudcats who made MLB.com's short list for top Rookie of the Year during the 2000s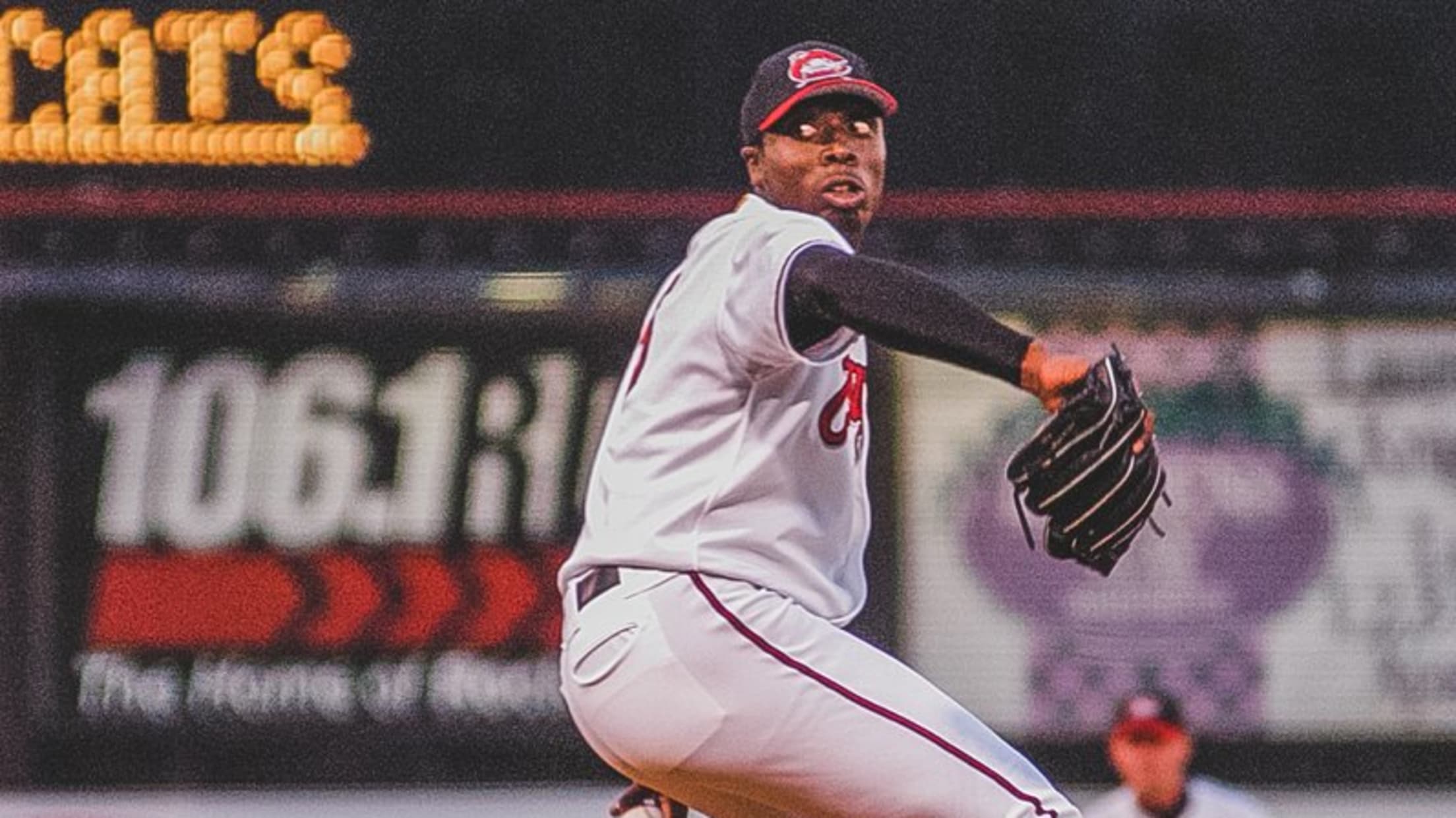 (NIKOLAUS - Carolina Mudcats)
Three former Mudcats are featured in MLB.com's recent post ranking every Rookie of the Year from the 2000s. The 40-player list, put together by writers Will Leitch & Mike Petriello, ranked each Rookie of the Year from 2000 through 2019. Dontrelle Willis (2003 Mudcats) was the first former Carolina player
Three former Mudcats are featured in MLB.com's recent post ranking every Rookie of the Year from the 2000s. The 40-player list, put together by writers Will Leitch & Mike Petriello, ranked each Rookie of the Year from 2000 through 2019.
Dontrelle Willis (2003 Mudcats) was the first former Carolina player mentioned as he came at No. 22 overall on Leith and Petriello's Top 40 ROY list. Chris Coghlan (2008 Mudcats) made the list at No. 33 and Jason Jennings (2000 &2001 Mudcats) rounded things out at No. 40.
No. 22 - Dontrelle Willis (2003)
2003 MLB Stats: 160.2 IP, 3.30 ERA, 3.45 FIP, 8.0 K/9, 3.2 BB/9, 3.4 WAR
Dontrelle Willis, the 2003 NL Rookie of the Year and two-time All-Star, pitched for the Mudcats during the 2003 season before being rapidly promoted to the (then Florida) Marlins that same season. The Oakland, Calif. native made just six starts with the Mudcats in 2003 before getting his call to the bigs and making his MLB debut on May 9. From there, Willis went on to earn Rookie of the Year honors and help the Marlins win their second World Series title. While in Carolina, Willis struck out 32 batters in 36 innings for the Mudcats and posted a 1.49 ERA over his six starts. He made his final start with the Mudcats on May 3, 2003 in Jacksonville where he struck out four and allowed two runs on three hits over 8.0 full innings pitched.
World Champion, Rookie of the Year, Mudcats GOAT.@DTrainMLB has been voted on as the Greatest Carolina Mudcats alum of all-time by the fans by a slim 1% margin over Francisco Lindor.#Mudcats30 https://t.co/3MviNkqaM2 pic.twitter.com/voK8jhxe9m

— Carolina Mudcats (@CarolinaMudcats) April 4, 2020
The D-Train, was also recently recognized as the "Greatest Mudcat of All-Time" in a fan vote held in early April. Willis emerged as the winner of the online bracket after advancing through four rounds of voting held at @CarolinaMudcats on Twitter.
No. 33 - Chris Coghlan (2008)
2009 MLB Stats: .321/.390/.460, 9 HR, 122 OPS+, 2.7 WAR
Chris Coghlan hit .298/.396/.429 with 32 doubles, five triples, seven home runs and 74 RBI over 132 games for the then-Marlins aflliated Mudcats in 2008. He also finished the year second in the Southern League in stolen bases (34) and fifth in runs (83). Coghlan moved on to Triple-A New Orleans and eventually up to the majors and the Marlins the following season. He was later named the National League Rookie of the Year while with the Marlins in 2009.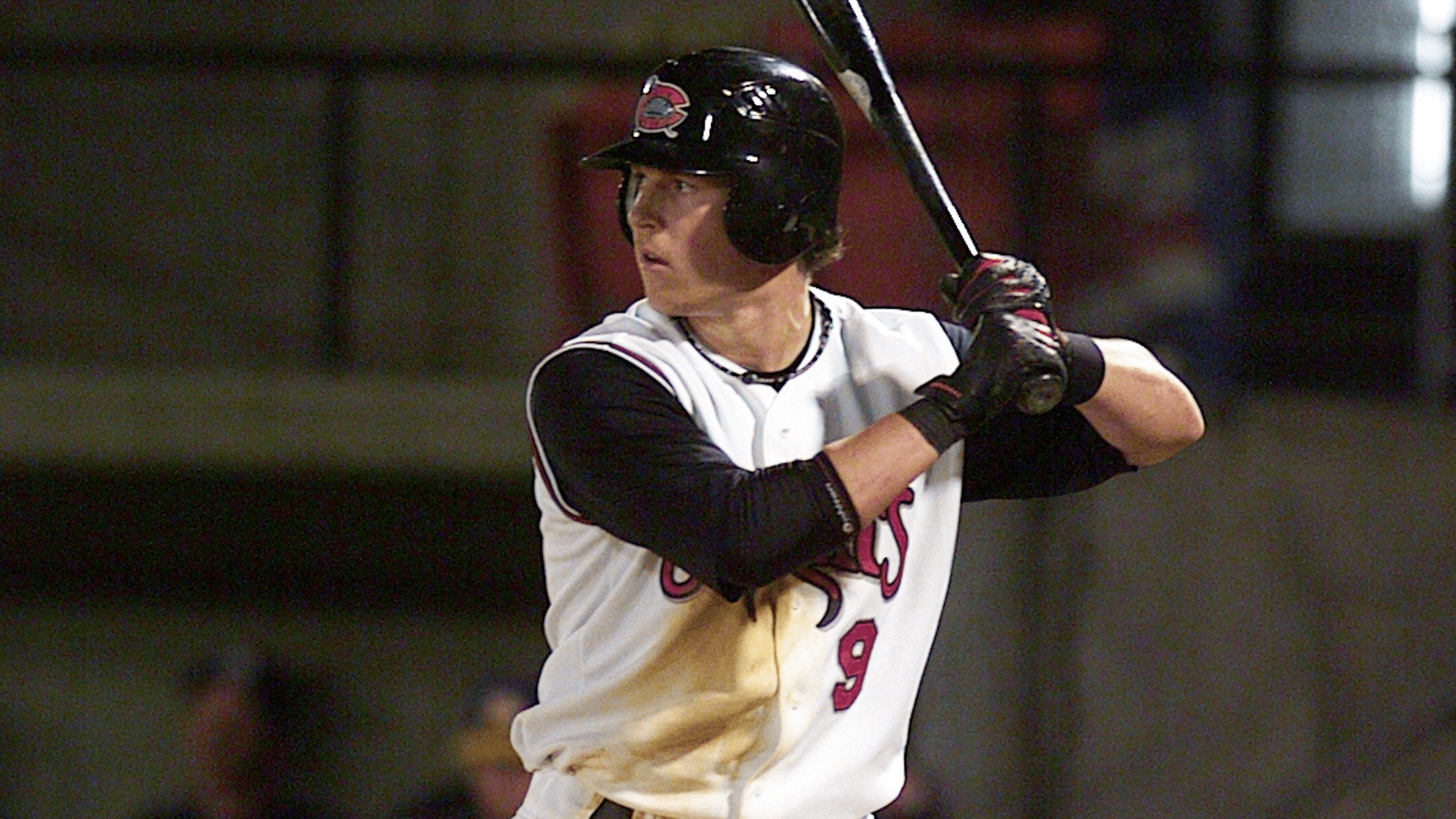 No. 40 - Jason Jennings (2000, 2001)
2002 MLB Stats: 185.1 IP, 4.52 ERA, 4.68 FIP, 6.2 K/9, 3.4 BB/9, 2.1 WAR
Jason Jennings pitched for the Mudcats briefly in both 2000 and 2001 before pitching through a complete game shutout in his MLB debut with the Rockies on August 23, 2001 vs. the New York Mets (W, 9.0 IP, 5 H, 8 SO). Jennings went 1-3 with a 3.44 ERA, 11 walks and 33 strikeouts over 36.2 innings and six starts with Double-A Carolina in 2000. He then returned to the Mudcats in 2001 and pitched to a 2.88 ERA while going 2-0 over four starts. Jennings also totaled 24 strikeouts against eight walks over 25.0 innings pitched with the Mudcats before making his Major League debut later that same season.
Greg Young is the play-by-play broadcaster and Director of Media Relations and Broadcasting for the Carolina Mudcats. Follow the Mudcats on Twitter @CarolinaMudcats.