DOWN EAST WOOD DUCKS TO HOST BEER AND BP EVENTS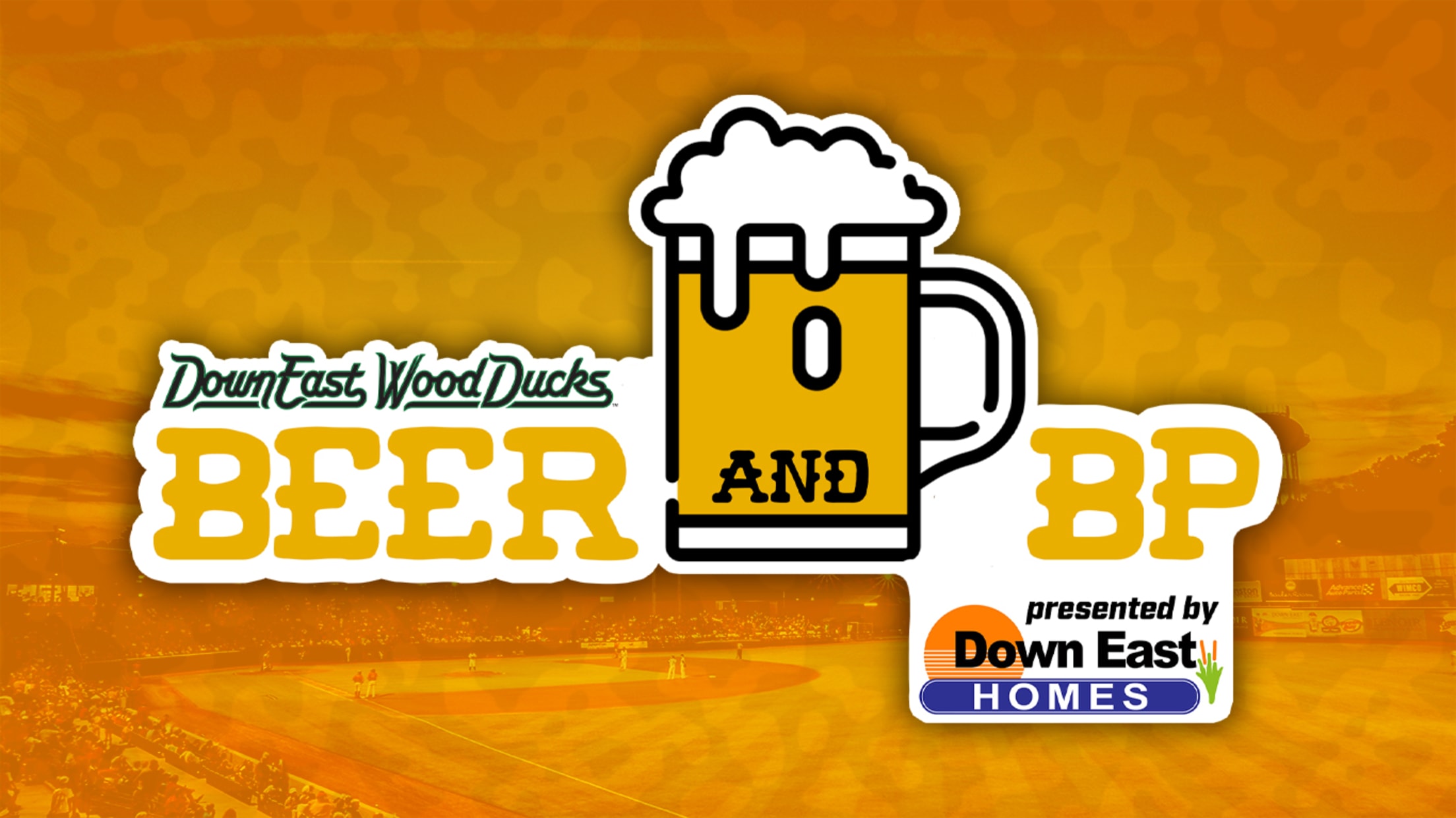 October 29th Event to Feature "Swing for Swag" ,which includes a chance to win $100,000 Kinston, North Carolina – The Down East Wood Ducks will host four (4) Beer and BP (Batting Practice) events at Grainger Stadium this October, presented by Down East Homes. Each of the events will take
DOWN EAST WOOD DUCKS TO HOST YOUTH SOFTBALL CAMP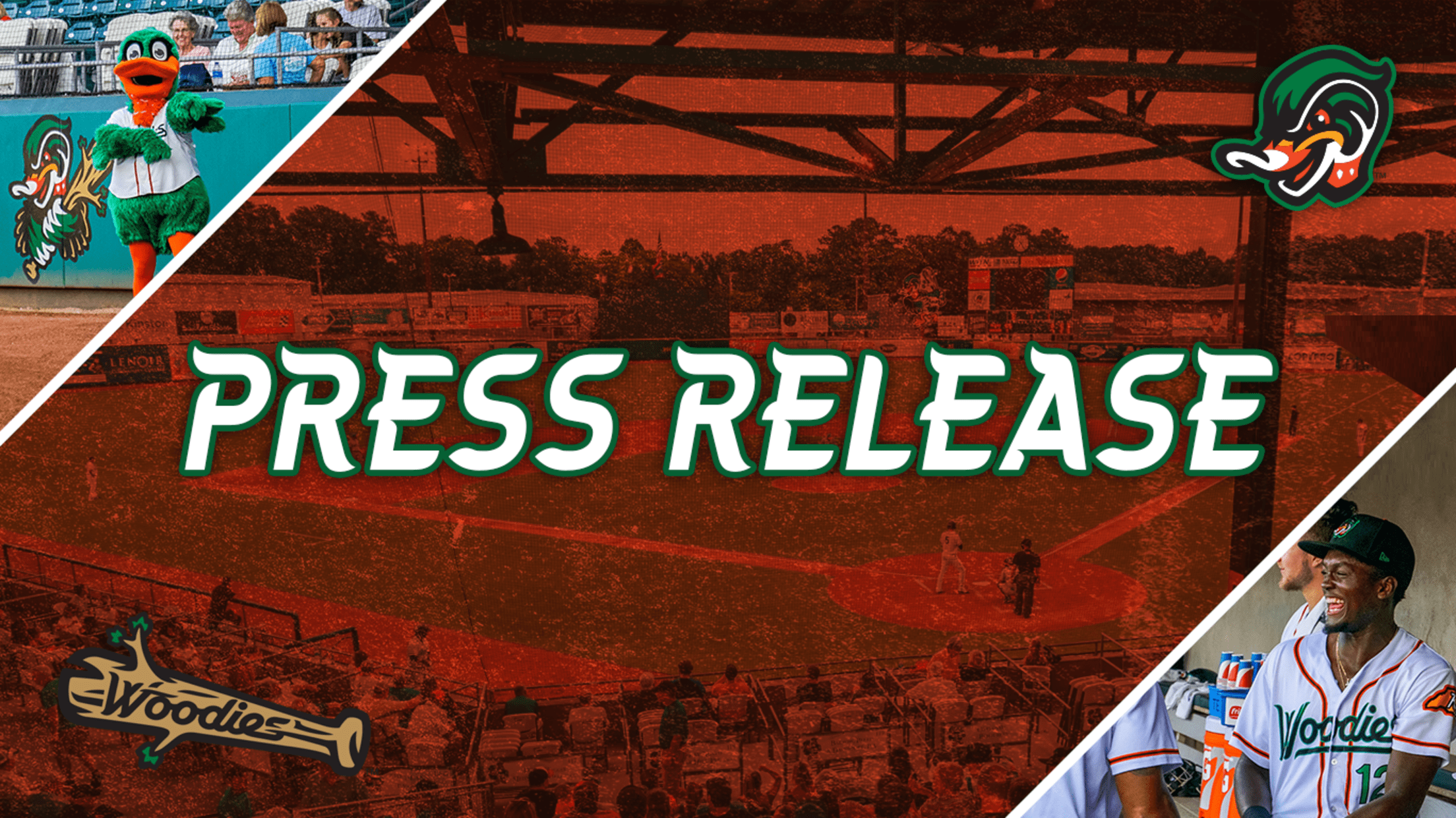 Kinston, North Carolina – The Down East Wood Ducks will host a Youth Softball Camp, Presented by Stallings Plumbing, Heating and A/C, on Monday, August 31st through Wednesday, September 2nd. The Youth Softball Camp will offer daily sessions from 9am-1pm. The three day camp is $50 per participant for all
Kinston Cornhole Classic Presented by Poole Realty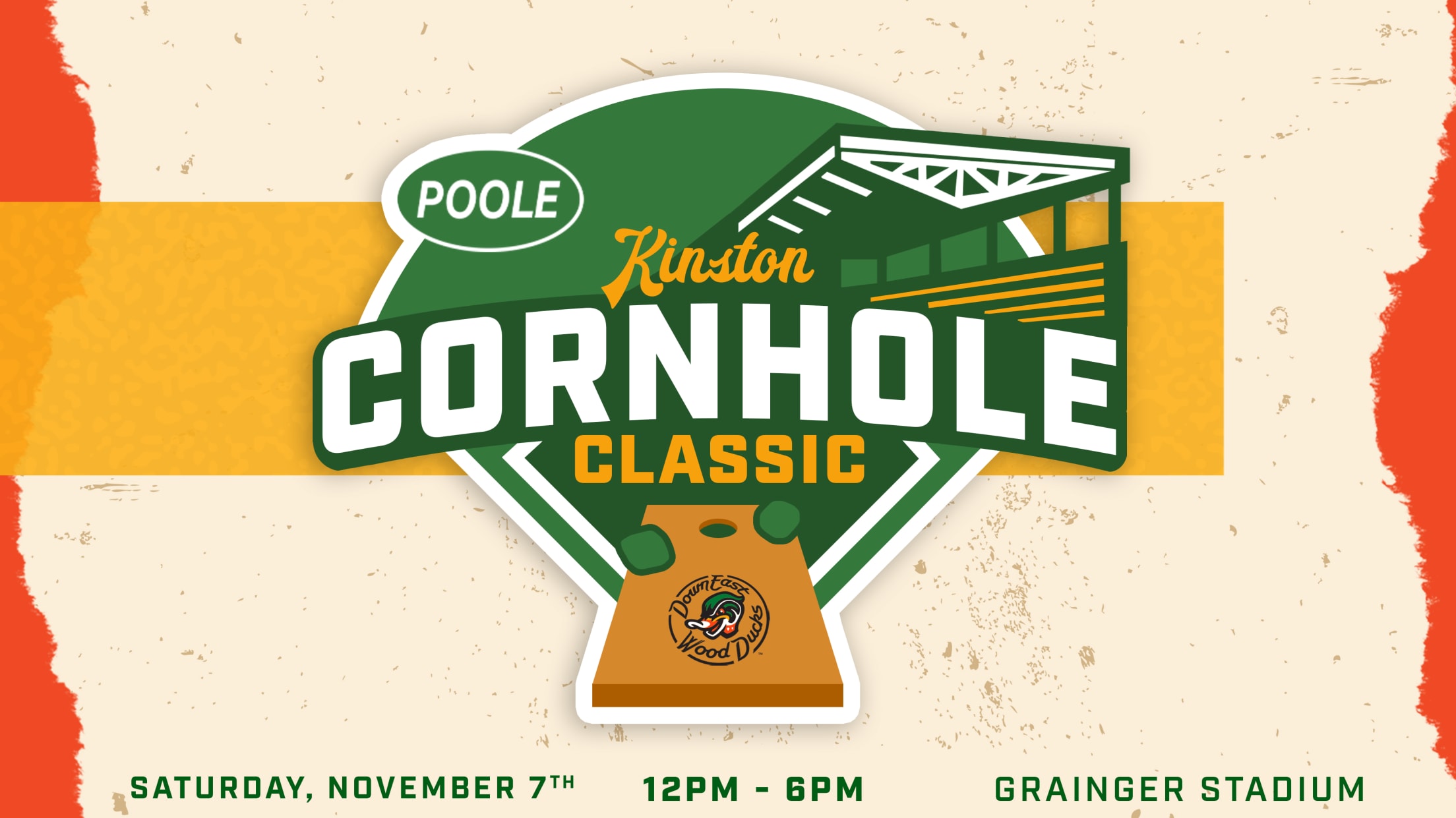 Kinston, North Carolina – The Down East Wood Ducks will host the inaugural Kinston Cornhole Classic, Presented by Poole Realty on Saturday, November 7th. The one-day event is open to two person teams and will be divided into two divisions: Advanced and Social. The top 3 teams in each division
Baseball Doubleheader to allow 2020 ENC Seniors to play one last game in high school uniform
The Down East Wood Ducks announced plans to host the inaugural 2020 ENC High School Senior Sendoff, Presented by Lenoir Community College on Saturday, June 27th at Grainger Stadium in Kinston. The event is a celebration of all recent 2020 graduates, but will be highlighted by a doubleheader of baseball
Robertson's Unique Baseball Journey Includes Pit Stop at Comerica Park
Wood Ducks Reliever Threw Live Batting Practice for Rangers in 2019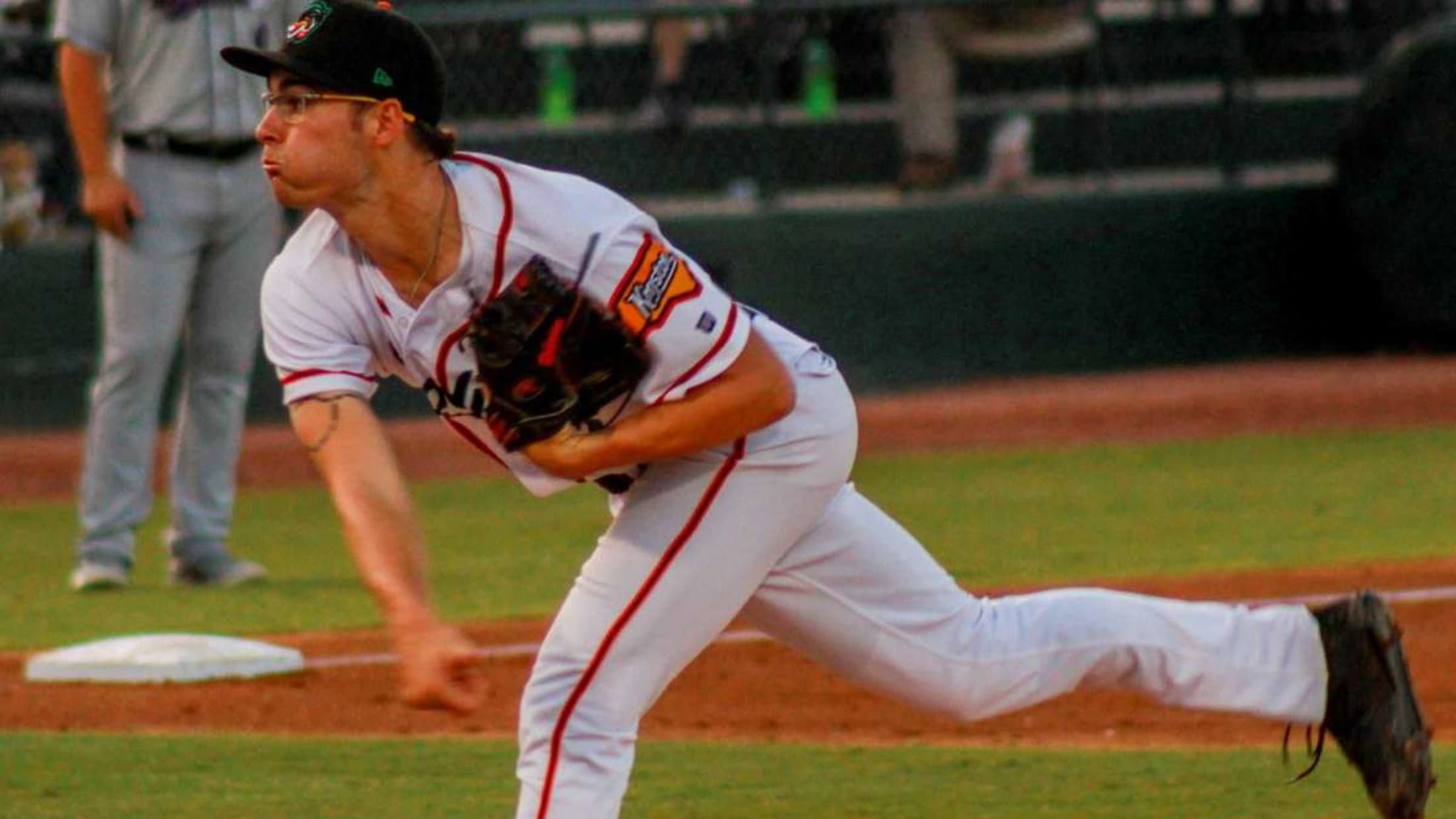 ­Wes Robertson did not begin pitching until age 21. He had thrown just a handful of innings at the Division III level, followed by a brief summer league stint before being signed by the Texas Rangers, in 2017. Two years later he had worked his way up to the Advanced-A
Rounding out his game: How Curtis Terry Became More Than a Power Hitter
Rangers Minor League Player of the Year Transformed his Game Defensively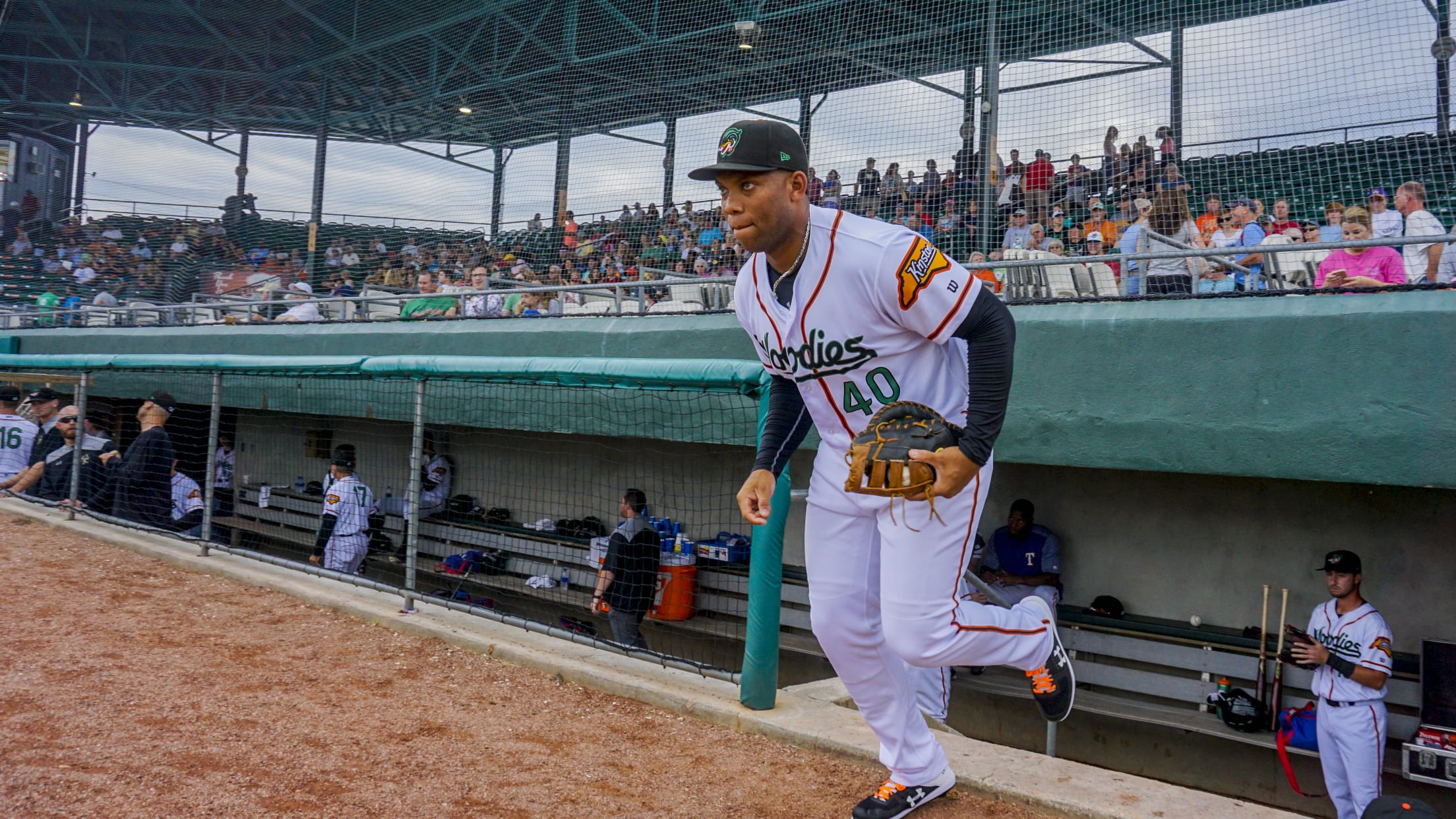 When you begin to unpack the accolades and statistics produced from his 6-foot-3-inch, 264-pound frame, it's easy to slap the label of "power hitter" on Curtis Terry's game. While the pop is undeniable, one thing that shouldn't fly under the radar is his growth as a fielder. A native of
Call to the Bullpen: A Transition that Changed the Trajectory of Demarcus Evans' Career
Former Wood Ducks Reliever Now One Step Away from the Major Leagues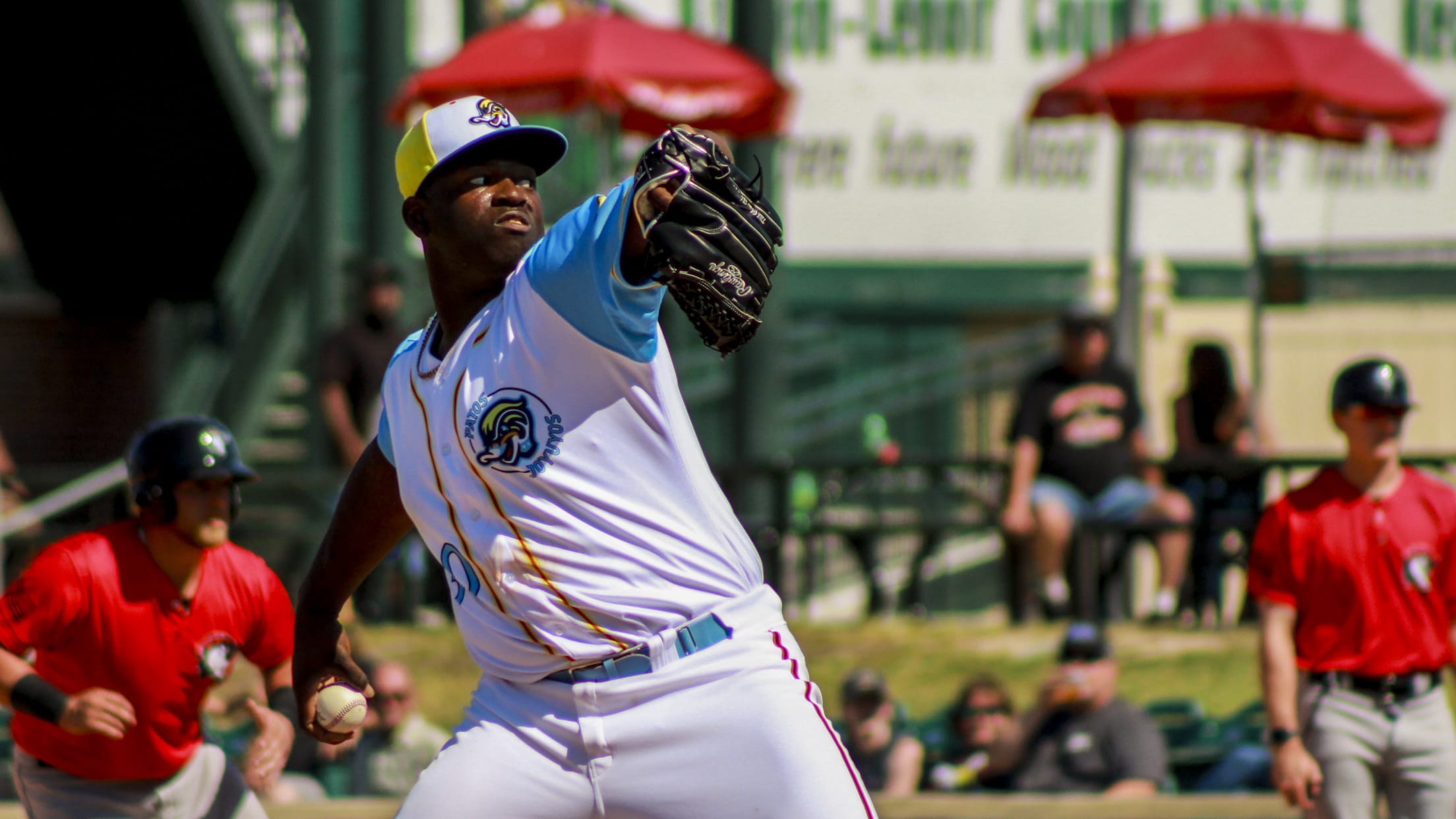 Demarcus Evans marched off the mound after a career-high eight innings of work September 1, 2017. His Spokane Indians and the Everett AquaSox were locked in a 2-2 tie. It was the best start of his career: no walks, six strikeouts, and just two unearned runs allowed on three hits.
Lambin's Coaching Career Shaped by Life-Changing Season in Japan
Former Wood Ducks Hitting Coach Played for the Chiba Lotte Marines in 2009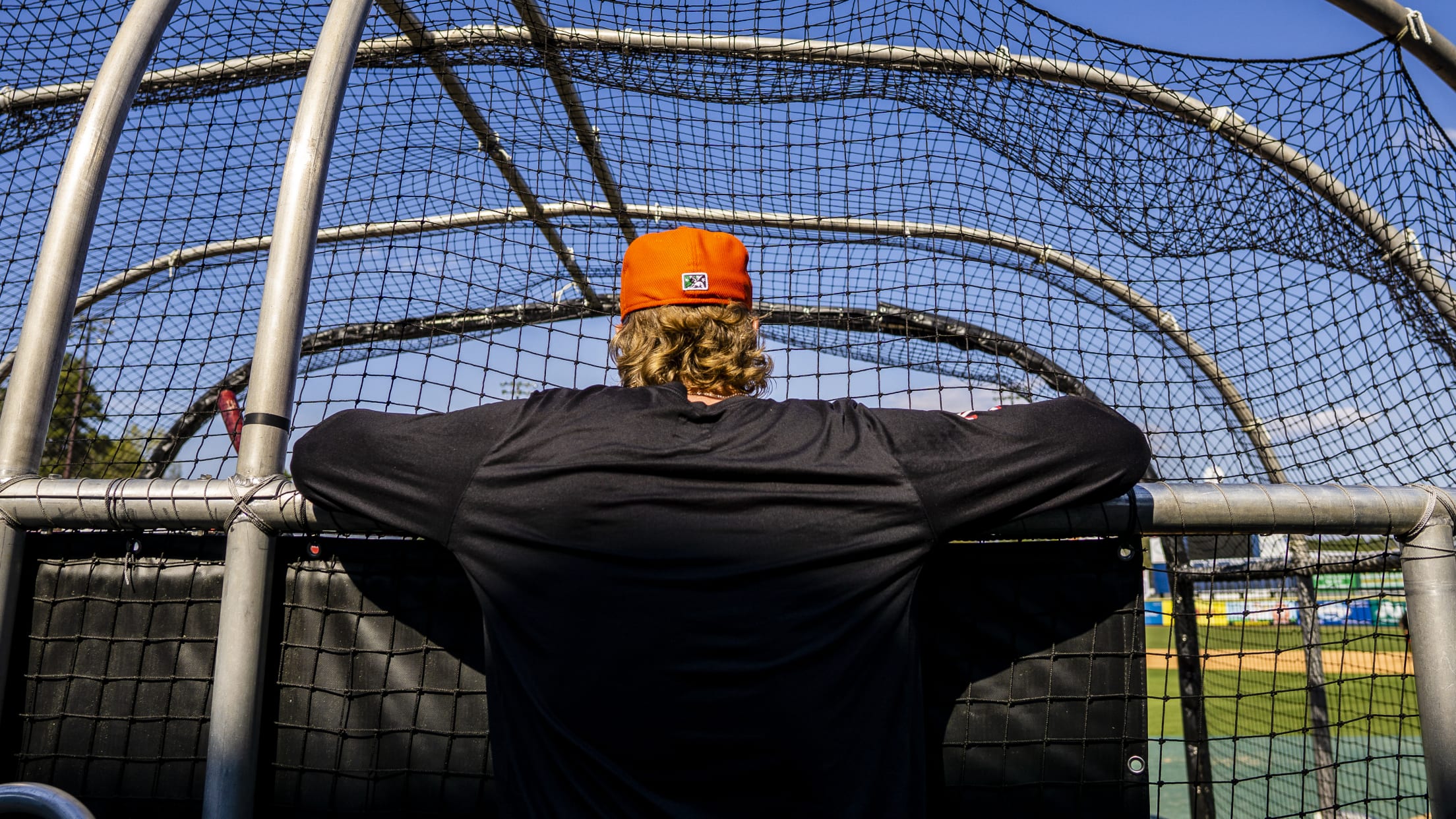 With a crowded Sapporo bar clapping the beat and singing his song, Chase Lambin danced his dance. Snapping his fingers, swaying to the rhythm, and giving his patented heal slap, the crowd roared. He was nine years into his professional baseball career, and he had never been more famous or
*NEW FOR 2020* All You Can Eat Thursdays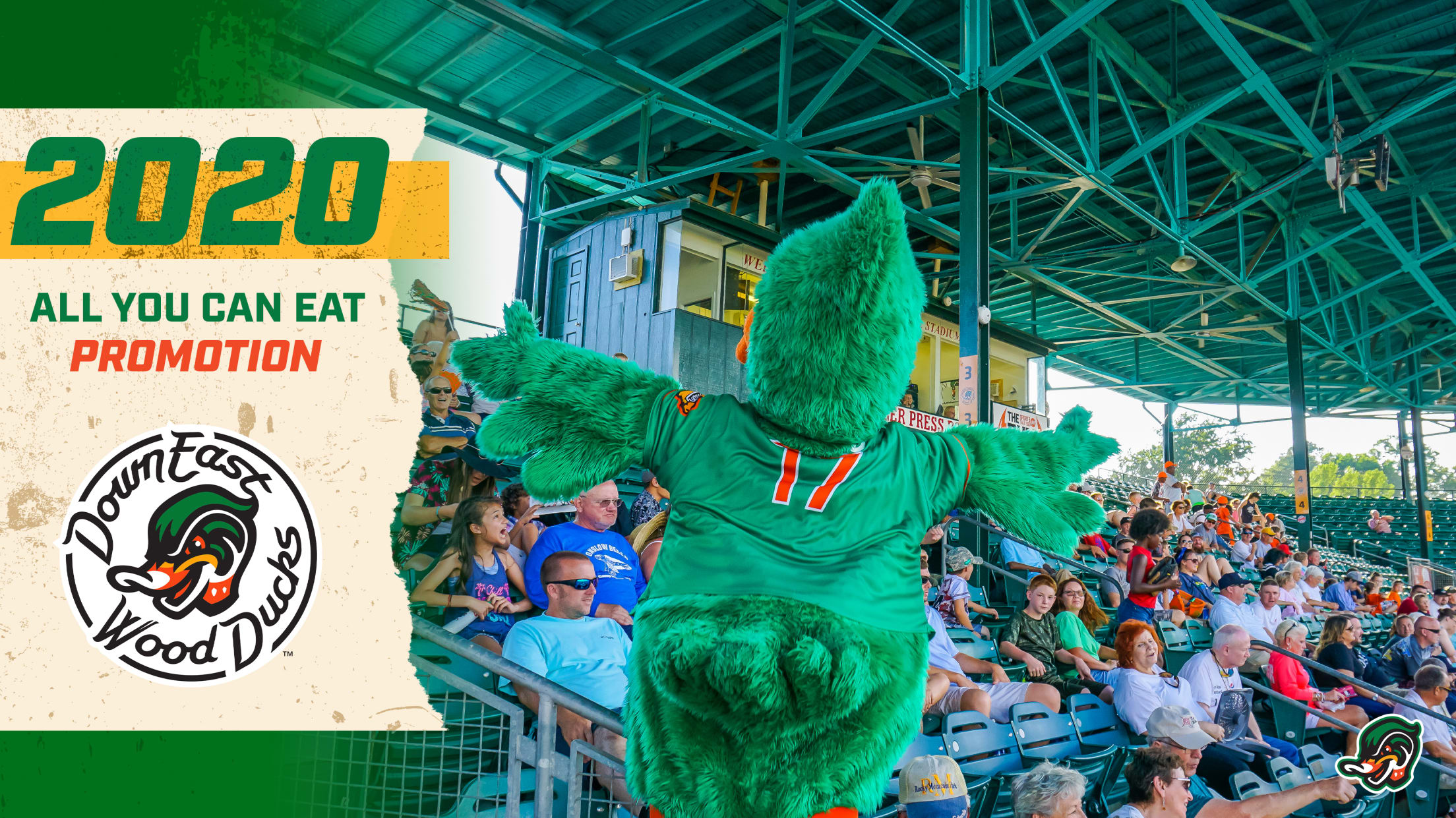 Each AYCE Thursday will feature a menu of two food items. Fans will be able to eat as much as they want of those two items from 6 pm until 8:30 pm. There is no special ticket or wristband needed on these nights. Just buy a regular game ticket for
Announcing the 2020 Coaching Staff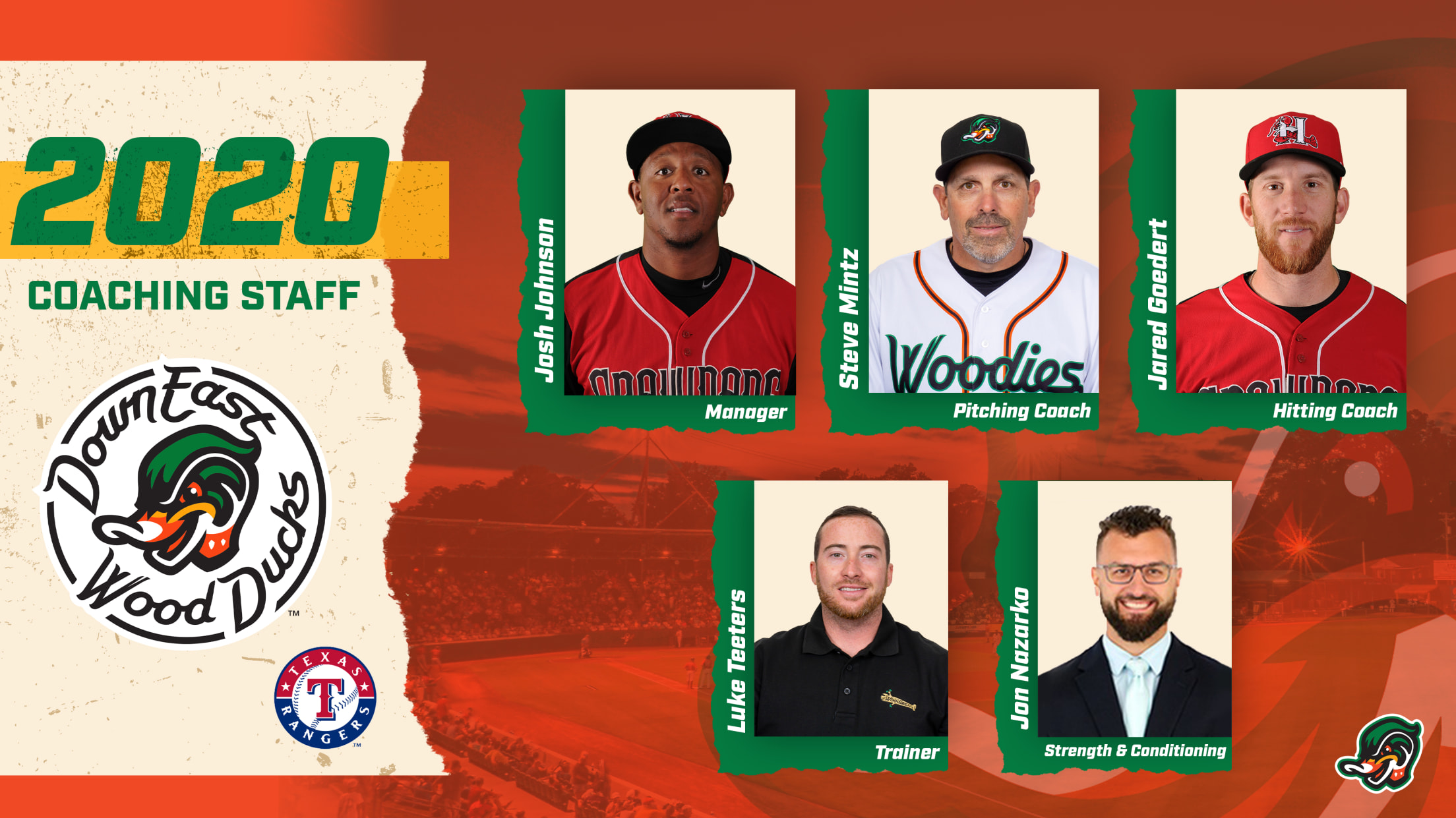 Arlington, Texas - Today the Texas Rangers announced their Minor League Staff for the 2020 season, including the group that will lead the Wood Ducks this spring. Down East will be Managed by, who moves up a level from Single-A Hickory, where he was the fourth coach with the Crawdads, who
Stephen Watson wins Carolina League Turf Manager of the Year
Watson has won the award in all 3 years of franchise history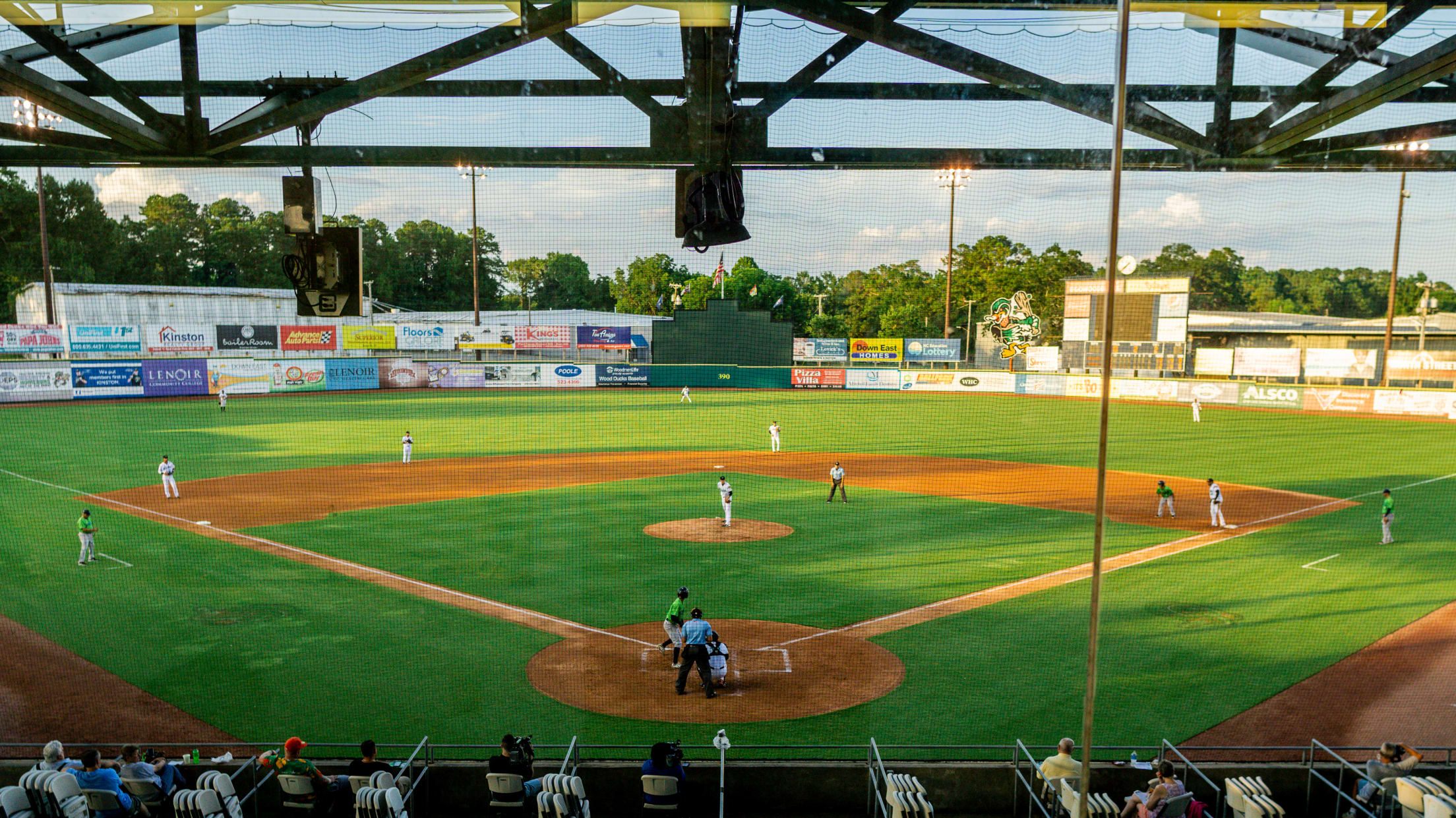 The Carolina League has announced that Stephen Watson, Head Groundskeeper for the Down East Wood Ducks, has won the 2019 Carolina League Sports Turf Manager of the Year. The win marks the third straight year that Watson has taken home the award.
2020 Schedule is here!
Announcing the 2020 season schedule.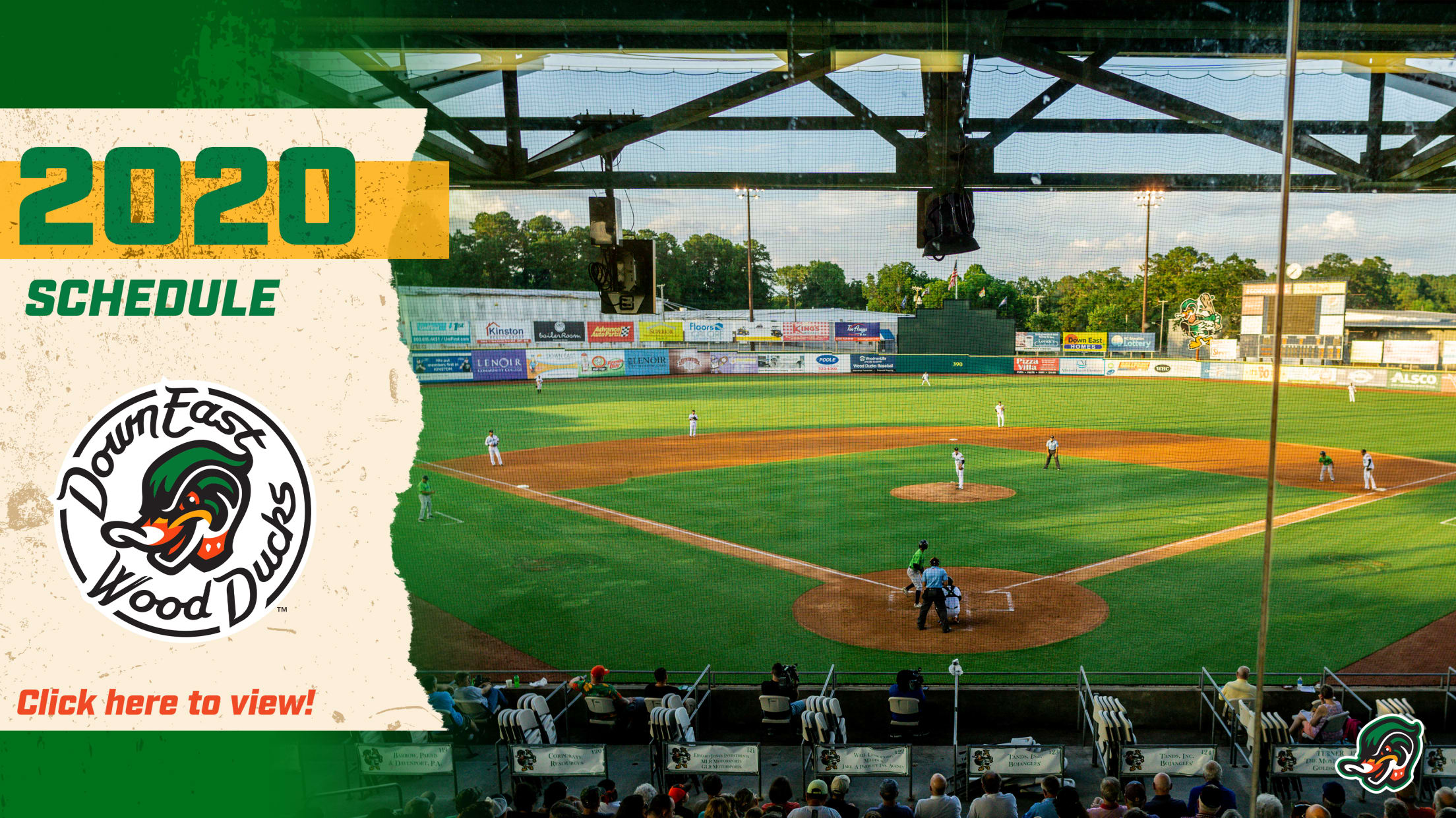 The Wood Ducks will again open the regular season at home as the team will kick off the 2020 campaign on Thursday, April 9th when they take on the Potomac Nationals. The game will begin a 7-game homestand that will also see the Woodies take on the Fayetteville Woodpeckers. The
Fayetteville Uses Four Run Seventh to Advance to Championship
Down East Wraps up 2019 with 89 Total Victories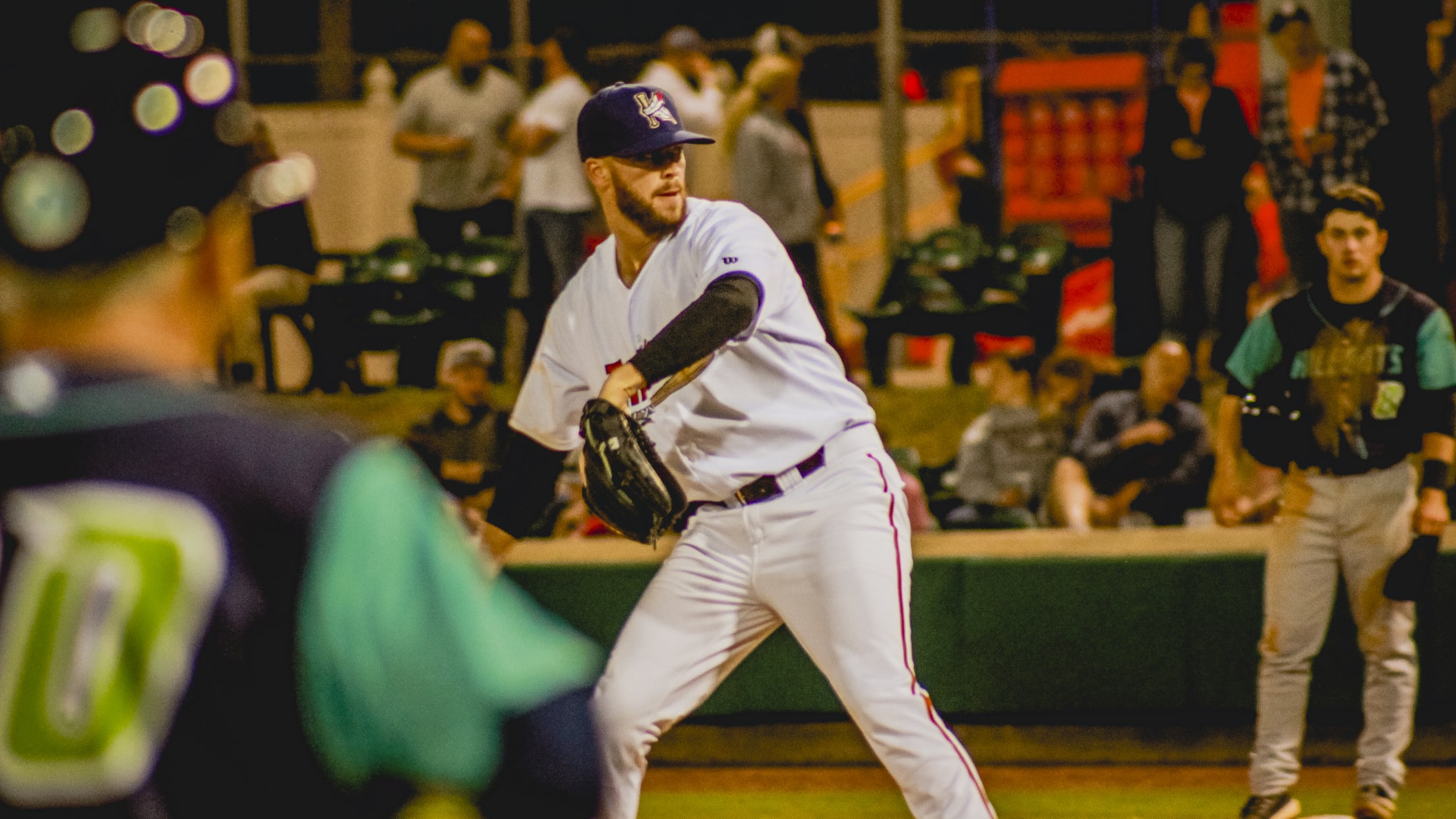 Kinston, N.C. - The Fayetteville Woodpeckers struck for four runs in the seventh inning, on their way to a 6-3 victory over Down East, Sunday, to take the finale of the best-of-five series.
Down East, Fayetteville Split Double-Header, Saturday
Winner-Take-All Game Five Set For Sunday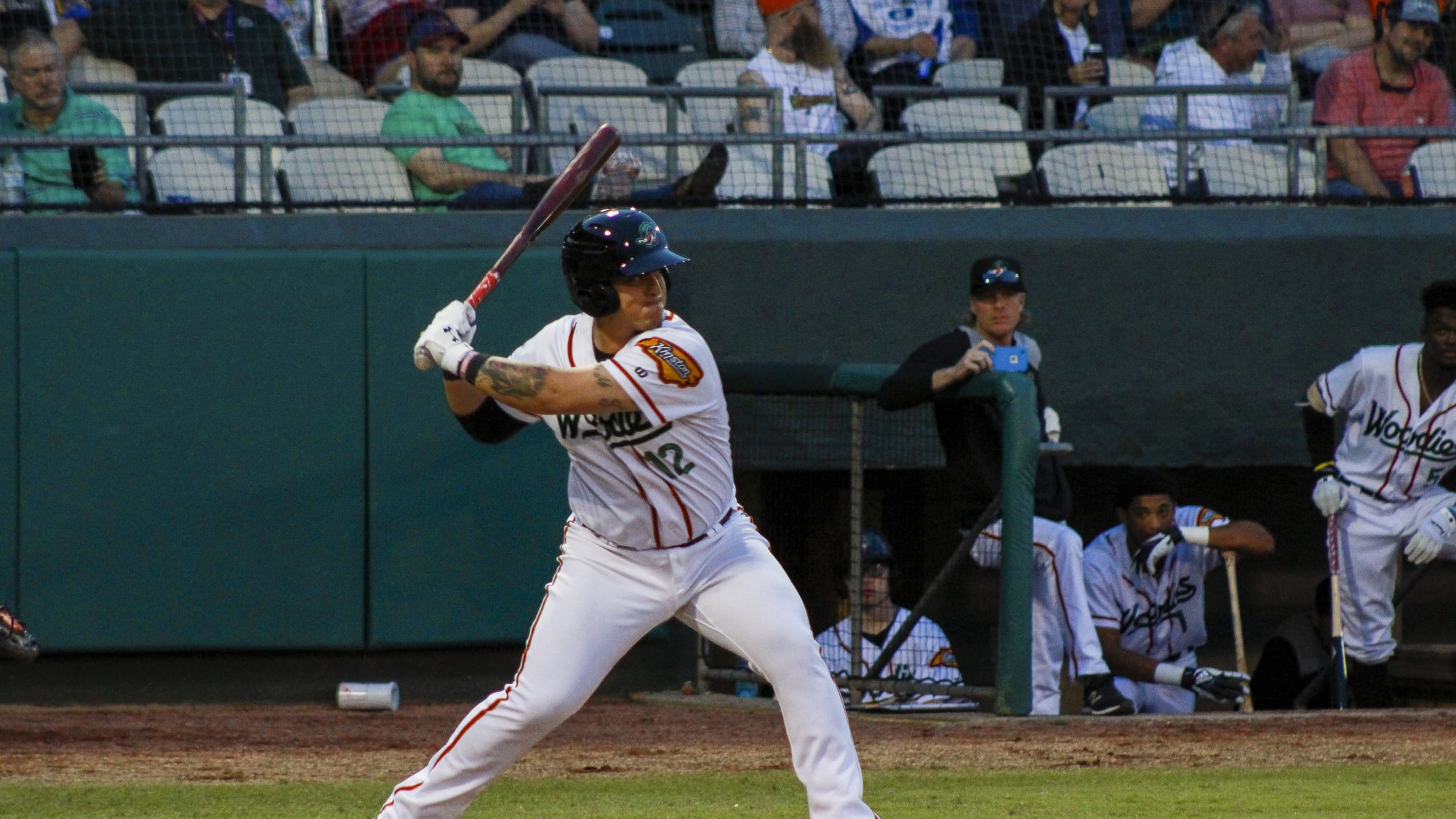 Fayetteville, N.C. - The Down East Wood Ducks picked up a walk-off, 5-4, victory in extra innings in game one of their double-header, before falling 7-2 in the second game against the Woodpeckers in the Carolina League Southern Division Series.
CLDS Game 3 Postponed Due to Field Conditions
Down East, Fayetteville to Play Double-Header Saturday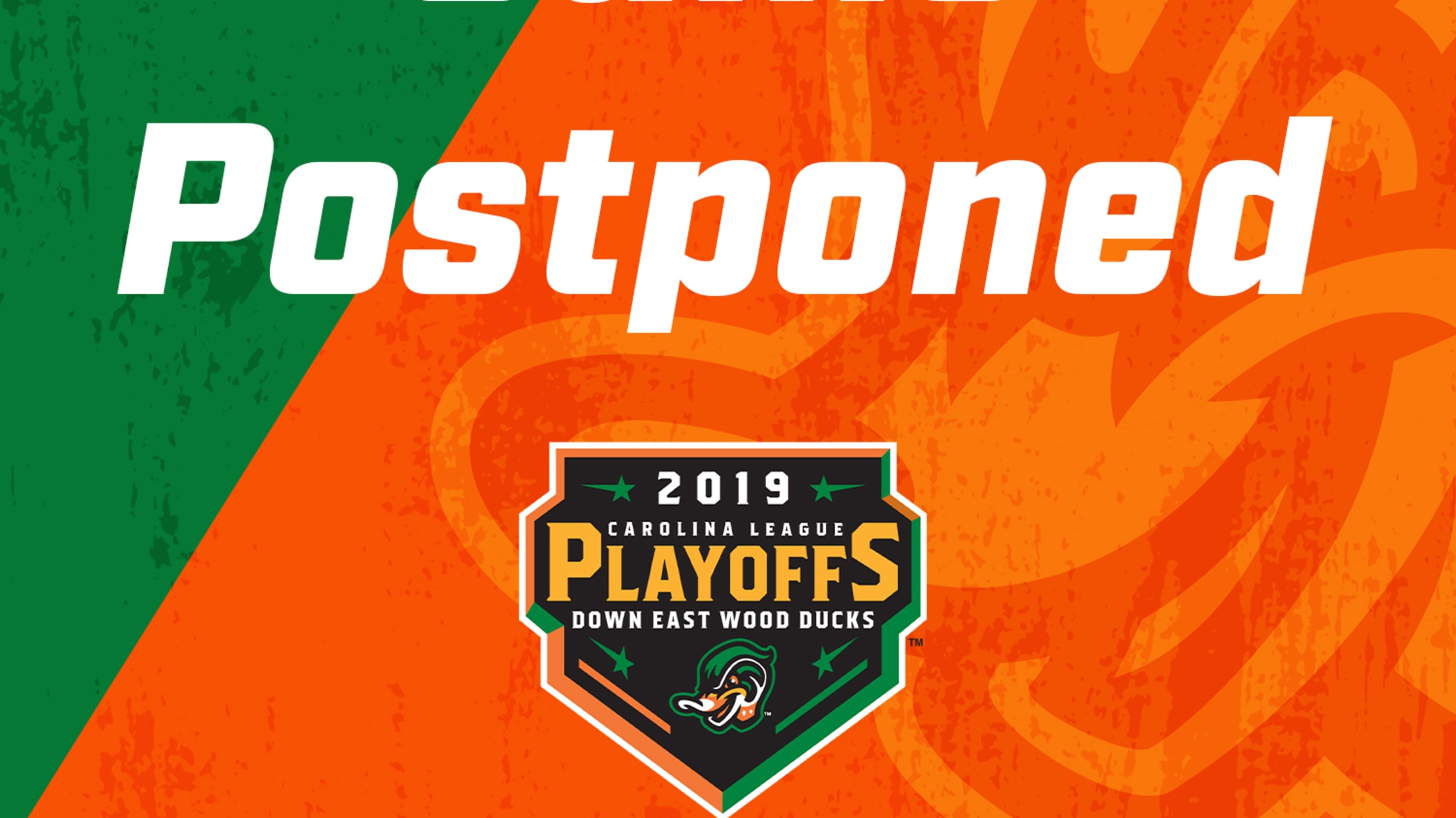 Kinston, N.C. - Tonight's playoff game between the Down East Wood Ducks and Fayetteville Woodpeckers has been postponed due to field conditions following Hurricane Dorian.
Down East, Fayetteville Trade 3-0 Wins in Double-Header Split
Best of Five Series Tied 1-1 Heading to Kinston
Fayetteville, N.C. - The Down East Wood and Fayetteville Woodpeckers traded 3-0 shutout wins, with the Woodies taking game one, and the 'Peckers claiming game two, Wednesday.
CAROLINA LEAGUE ANNOUNCES SCHEDULE CHANGES FOR MILLS CUP PLAYOFFS
Down East, Fayetteville Will Play Double-Header Wednesday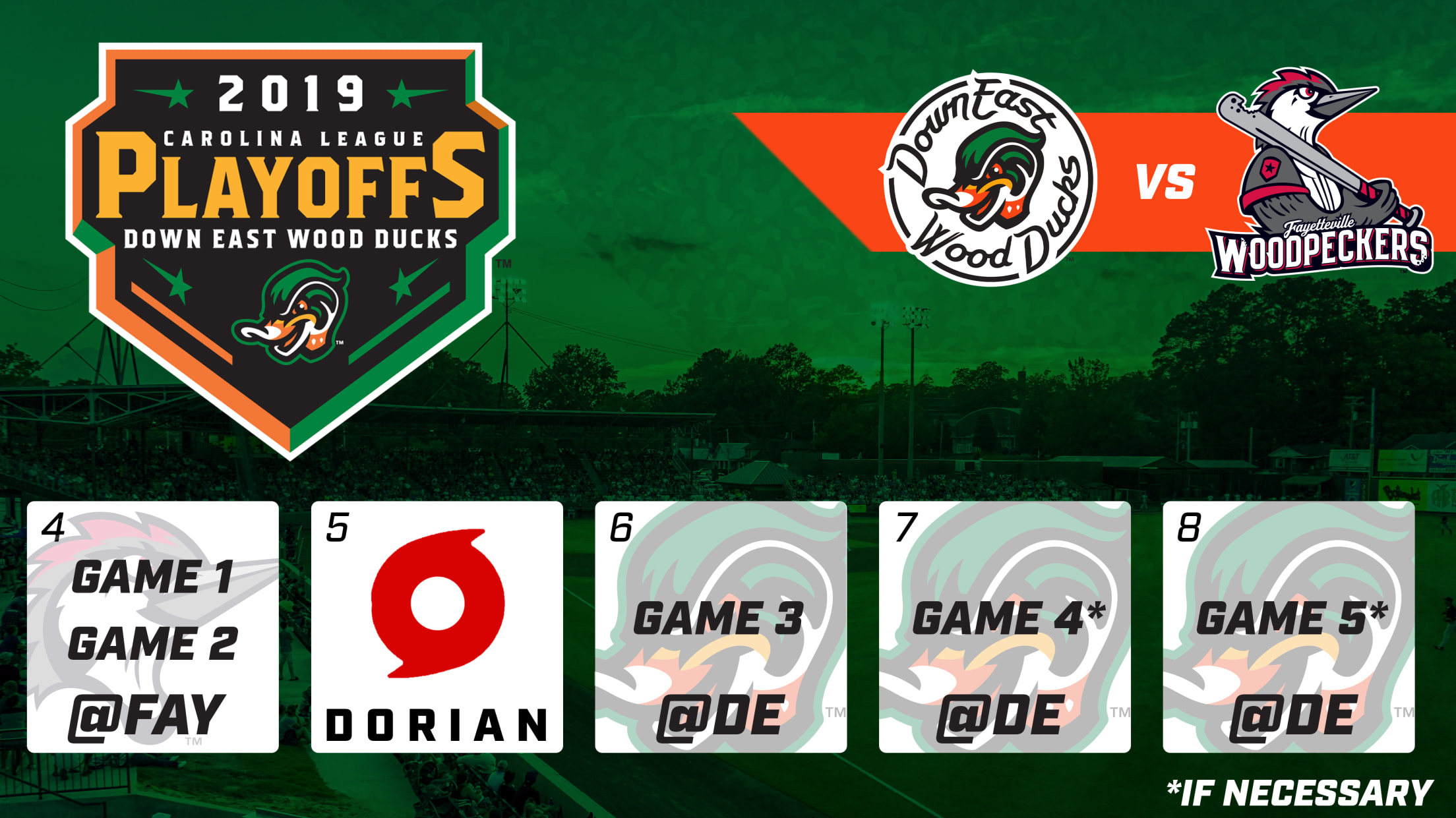 Kinston, N.C. - With Hurricane Dorian expected to impact the Carolinas later this week the Carolina League has announced schedule changes for the Southern Division Mills Cup Playoff matchup between the Down East Wood Ducks and Fayetteville Woodpeckers.
Wood Ducks Bat Around in Ninth, Fall Short Against Fayetteville
Down East Can't Overcome Deficit, Six Scoreless From Dubin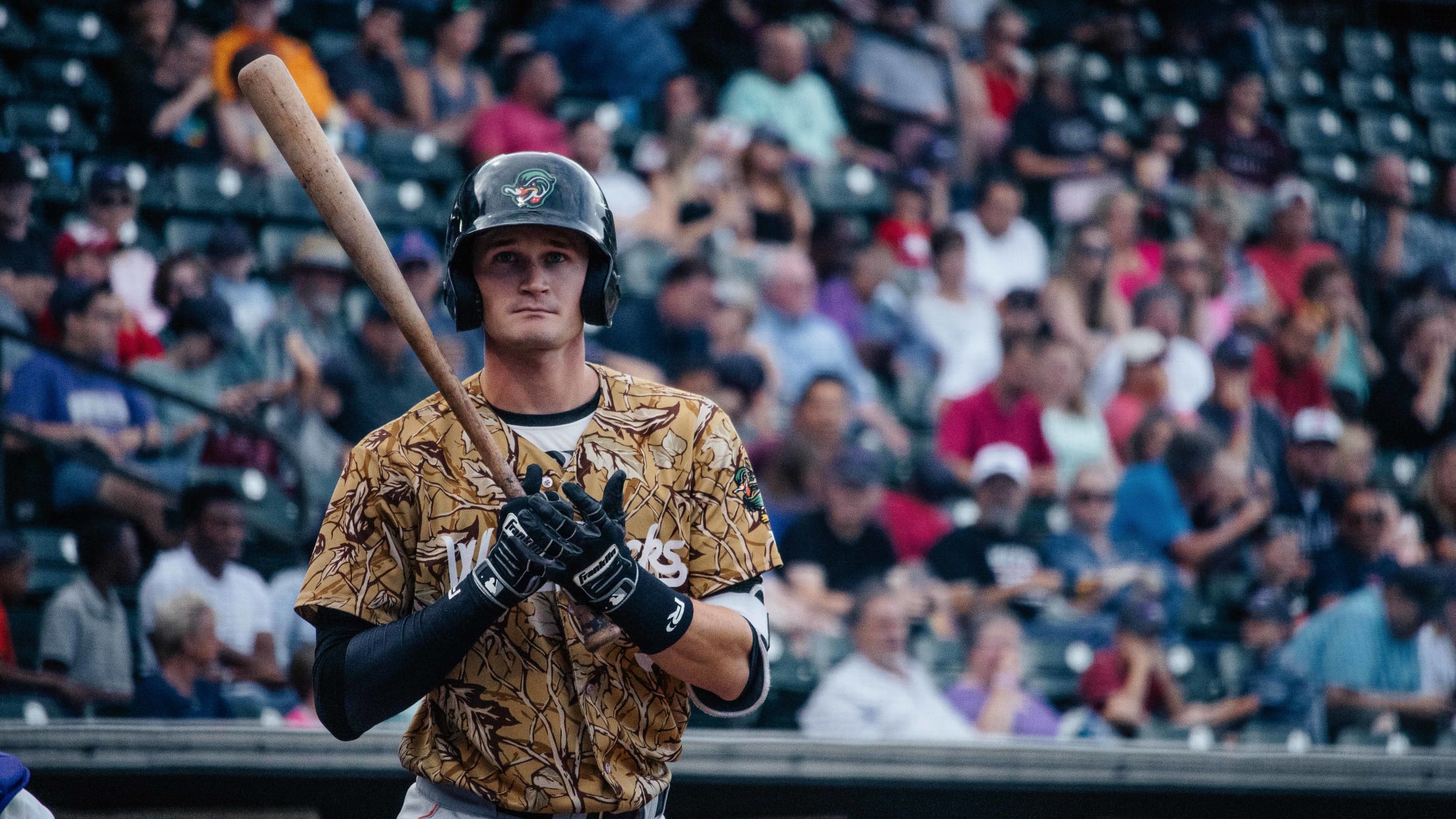 Fayetteville, N.C. - The Down East Wood Ducks rallied from down 5-0 in the ninth inning to score four times, but ultimately stranded the tying and go-ahead runners in scoring position, falling 5-4 in the regular season finale.
Wood Ducks Fall Late to Woodpeckers in Pitcher's Duel
Anderson Delivers Quality Start in Loss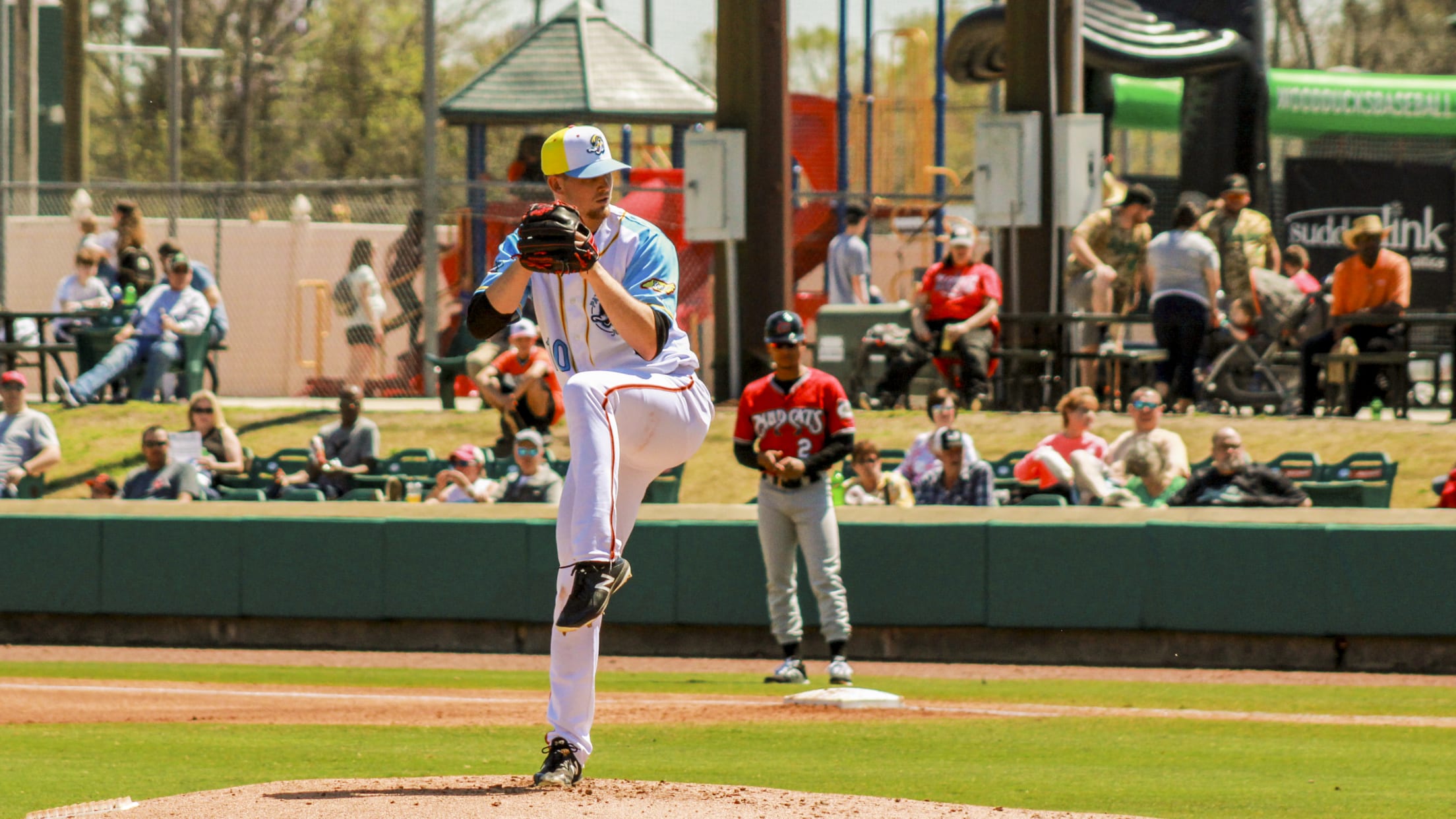 Fayetteville, N.C. - The Fayetteville Woodpeckers scratched across the go-ahead run in the eighth inning, to come back and defeat the Wood Ducks, clinching the second half Southern Division title.
Villegas, Advocate Combine for Two-Hit Shutout in Double-Header Split
Down East Falls in Game One on Hensley Walk-Off Single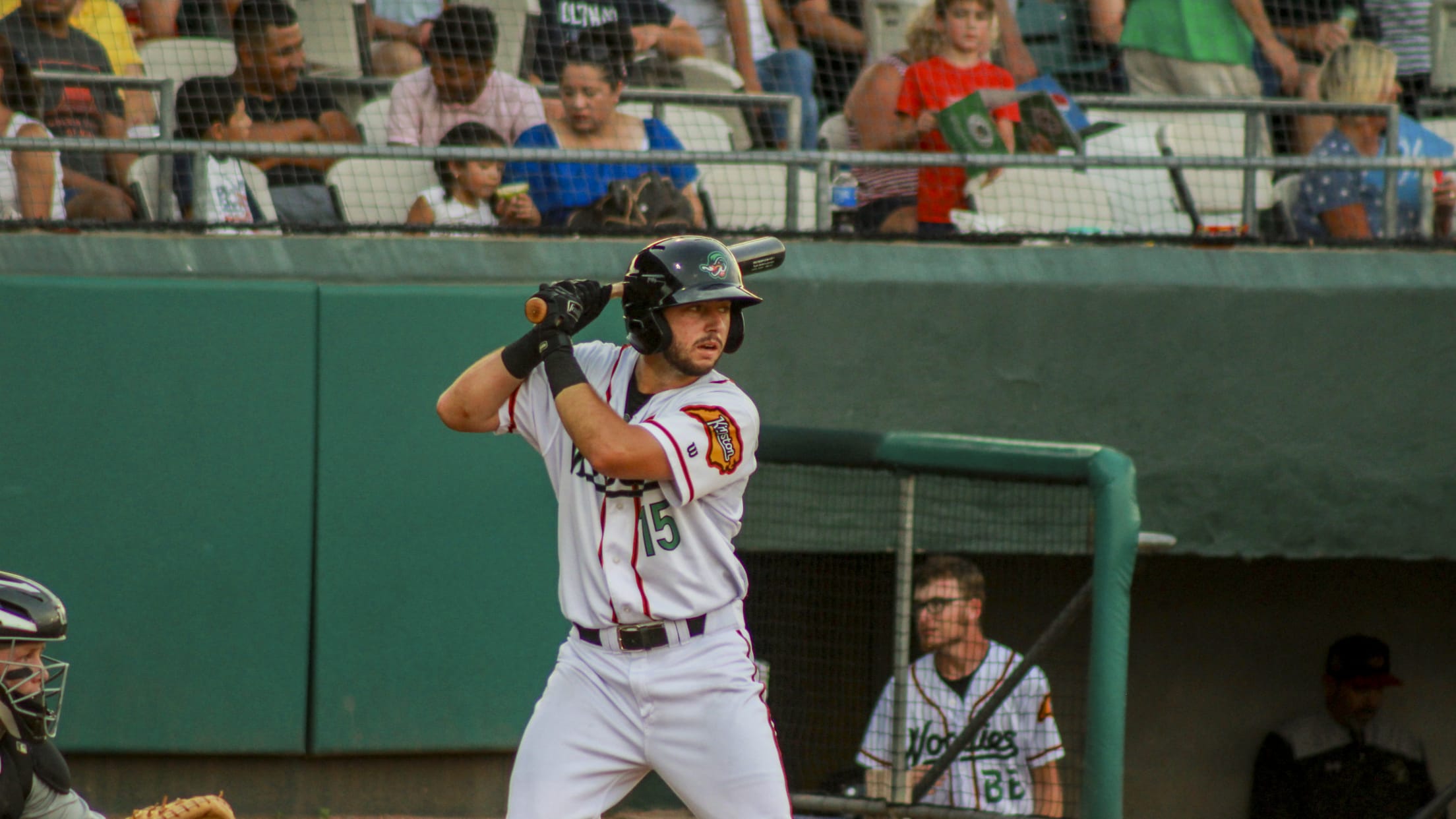 Fayetteville, N.C. - Despite falling 6-5 in walk-off fashion in game one of their double-header, the Wood Ducks came back strong in game two, and earned their 18th shutout win of the season, with a 3-0 victory over the Woodpeckers.
Fayetteville Strikes Early to Take Down Woodies Friday
Martinez Homers for Second Straight Night in Loss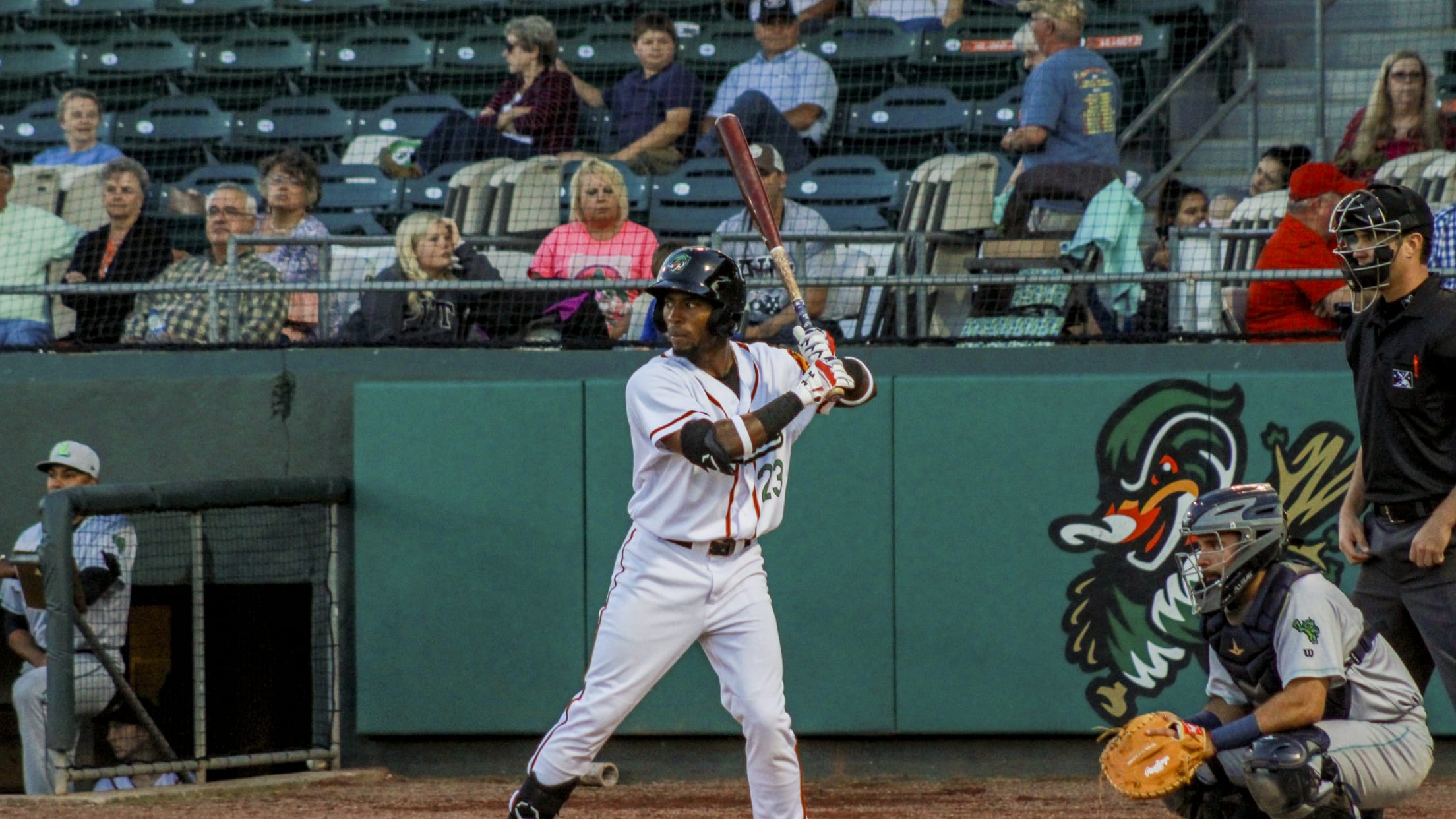 Fayetteville, N.C. - Fayetteville jumped out to a 6-0 lead, three innings in, Friday and never looked back, taking game one of the series by a 8-1 final.
Wood Ducks Double Up Keys in Home Finale
Martinez Homers in Four-Hit Night to Lead Offense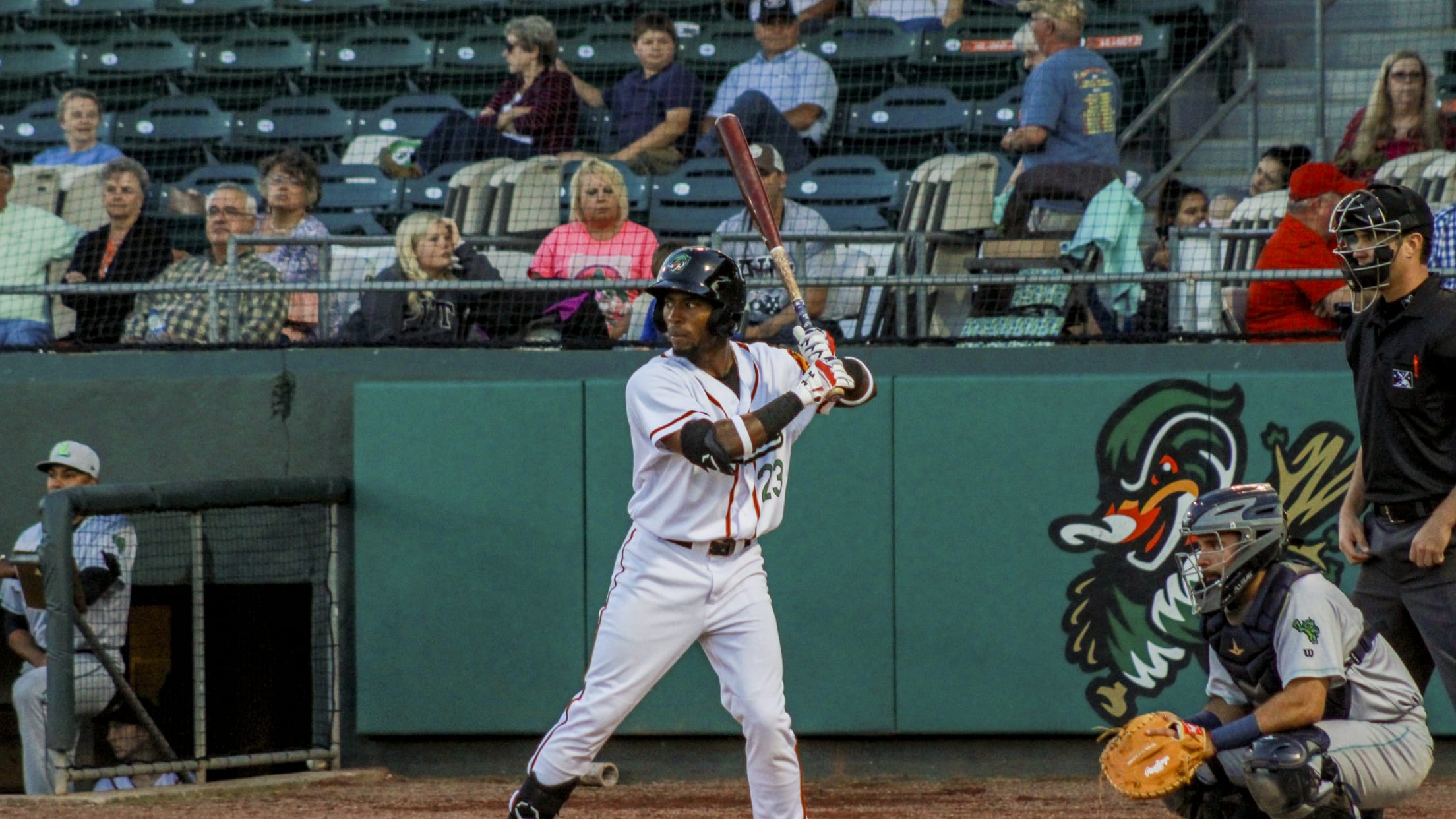 Kinston, N.C. - The Down East Wood Ducks raced past the Frederick Keys, 6-3, Thursday to earn a split in their four game series, and wrap up the home slate in the regular season.
Frederick Blanks Down East to Take Series Lead
Wood Ducks Fall for Sixth Time in Seven Games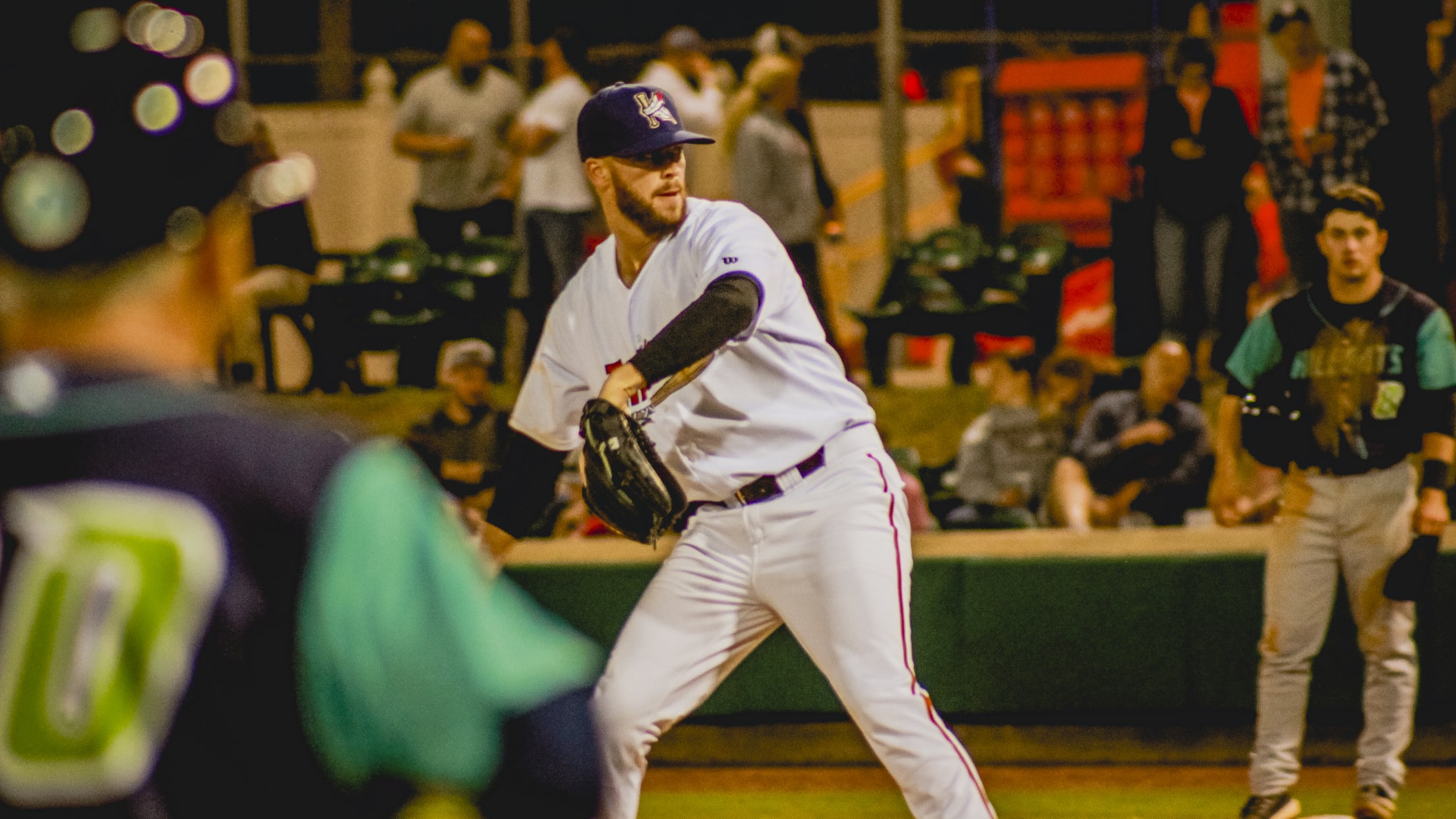 Kinston, N.C. - Ofelky Peralta gave the Keys a strong start, leading them to a 4-0 victory over the Wood Ducks, to give Frederick a two games to one series advantage.
Thompson Homers Twice in Thumping of Keys
Down East Snaps Five-Game Losing Streak
Kinston, N.C. - The Down East Wood Ducks snapped their five-game losing streak, with a 7-3 victory over the Frederick Keys, Tuesday.
Bishop Dominates as Keys Pull Away for 4-1 Win
Down East Suffers Fifth Straight Defeat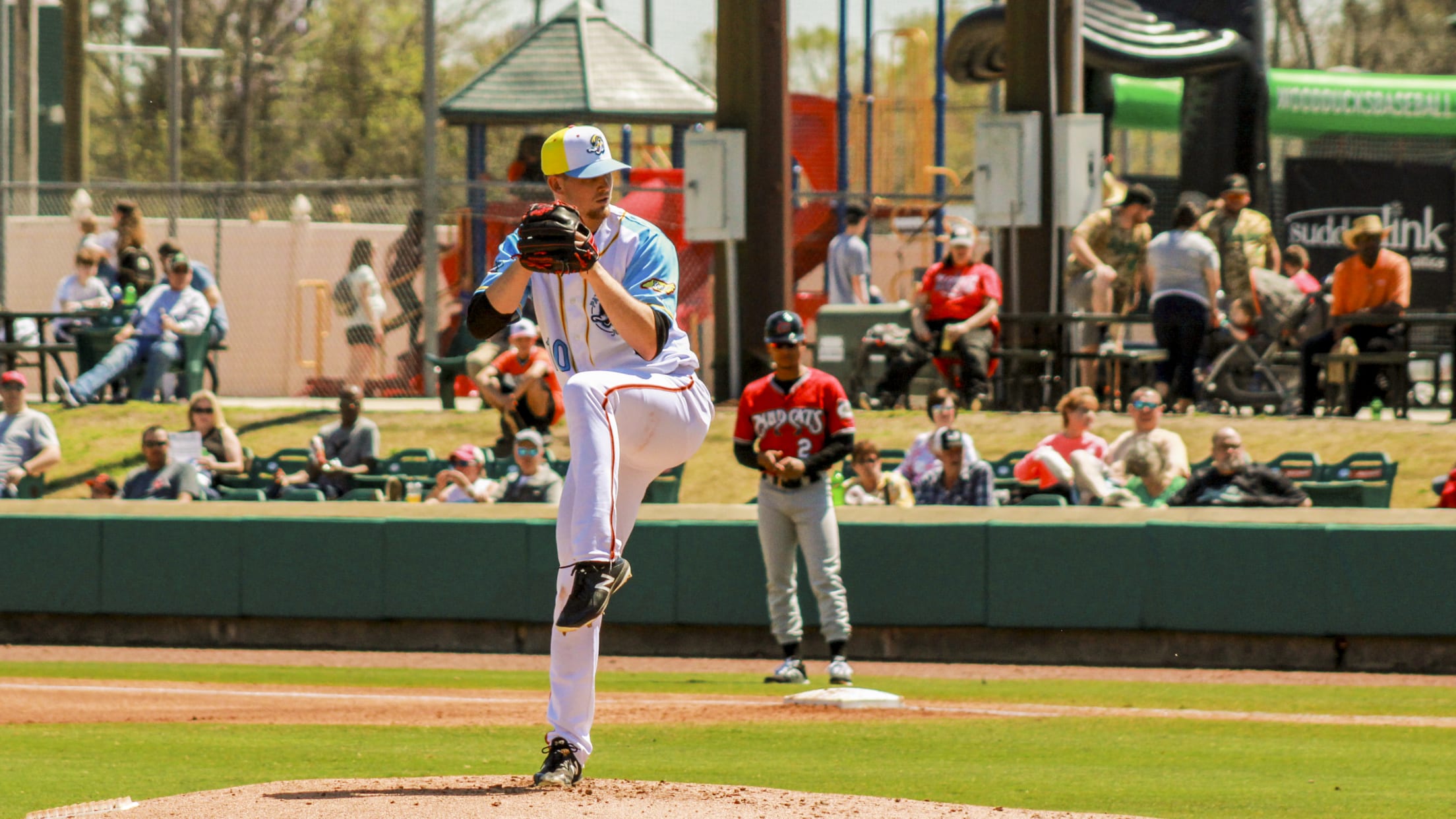 Kinston, N.C. - The Wood Ducks offense was held in check, Monday, thanks to eight strong innings from Frederick starter Cameron Bishop , as Frederick pulled away late to win, 4-1.