Voyagers Lose Game 3 In 6 Game Series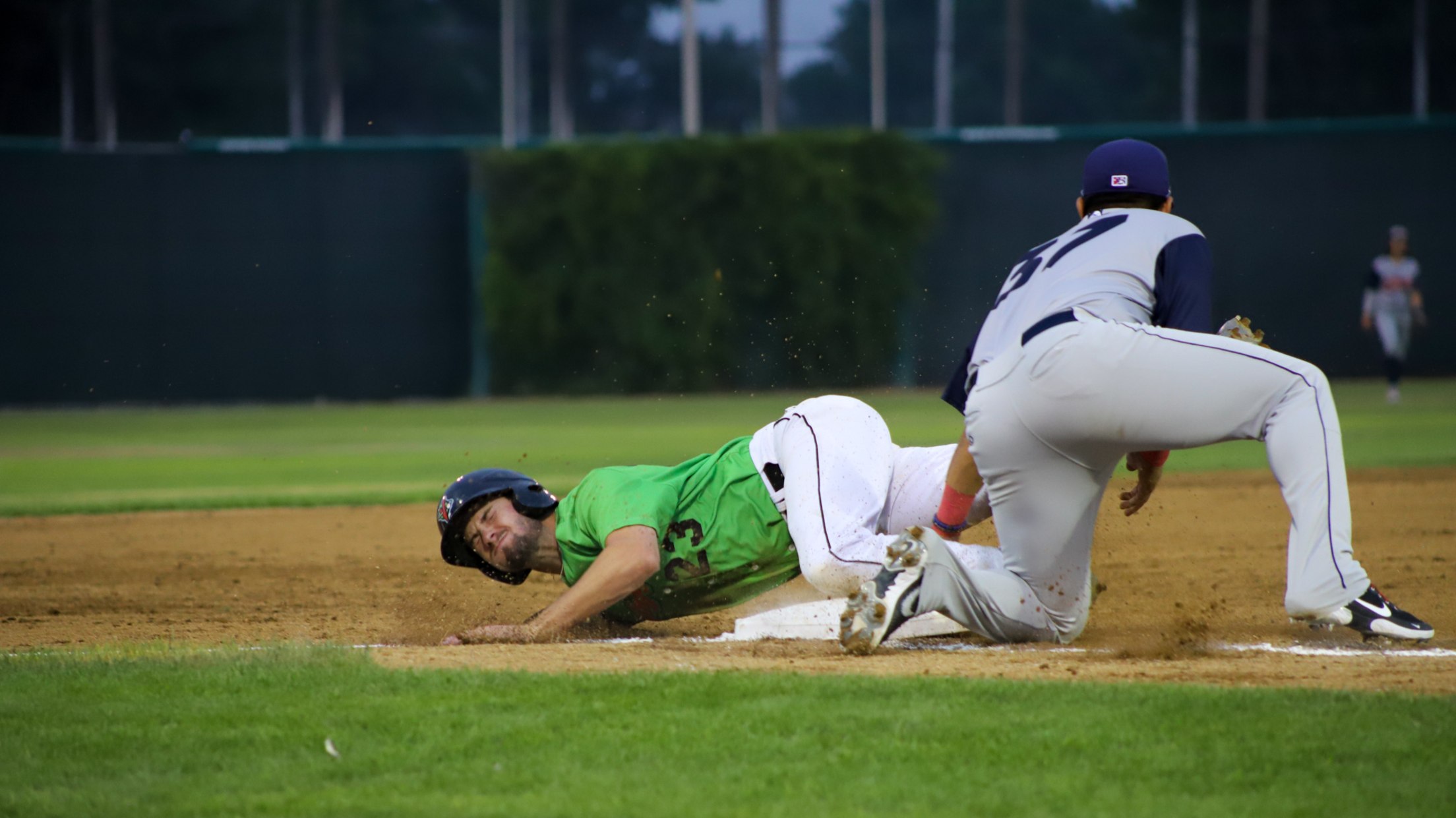 (Great Falls, MT) - Looking to come back after losing a big lead in game 2 of a 6 game series with the Rocky Mountain Vibes (5-13/15-50), the Great Falls Voyagers (5-13/24-42) were unable to mount much for offense as they lost game 3 of the 6 game series. The
(Great Falls, MT) - Looking to come back after losing a big lead in game 2 of a 6 game series with the Rocky Mountain Vibes (5-13/15-50), the Great Falls Voyagers (5-13/24-42) were unable to mount much for offense as they lost game 3 of the 6 game series.
The Vibes started the offense early as they were able to score 5 runs in the first inning. The Voyagers were able to get two runs back as Andy Atwood singled along with Ben Norman. They were brought home with singles by Michael Deeb and Jackson Raper.
Trailing 5-2 after one the Voyagers needed a shutout in the second but were unable to get one as they gave up 2 runs in the top of the second. They then allowed one in the 3rd and 1 in the 4th. The 5th inning saw the Vibes put another 3 on the scoreboard to be leading 12 to 2 going into the bottom of the 5th inning.
The Voyagers bats came to life for a few moments in the 5th inning as Quintin Alexander and Atwood started the inning with singles. Norman had a sacrafice fly to move the runners up 90 feet and Jason Matthews rang up a couple of RBI's driving them home with a single to left center.
Down 12-4 after 5 innings the Voyagers needed their pitching to come through, and it did as Grant Larson and Brad Demco came in and shut out the Vibes from the 6th to 9th inning. Unfortunately for the Voyagers the bats decided to take the rest of the night off, leaving the Voyagers on the back end of a 12-4 loss.
The Voyagers find themselves down 2-1 in this 6 game series and hope to get some momentum going as they return to Centene Stadium for game 4 on Saturday night at 7 p.m. Gates will open at 6 p.m., see you there!!
Written by Ross Drishinski