Johnson Homers Twice, Reds Win Finale In Extras
Ashcraft Strikes Out Four Over Five Scoreless Innings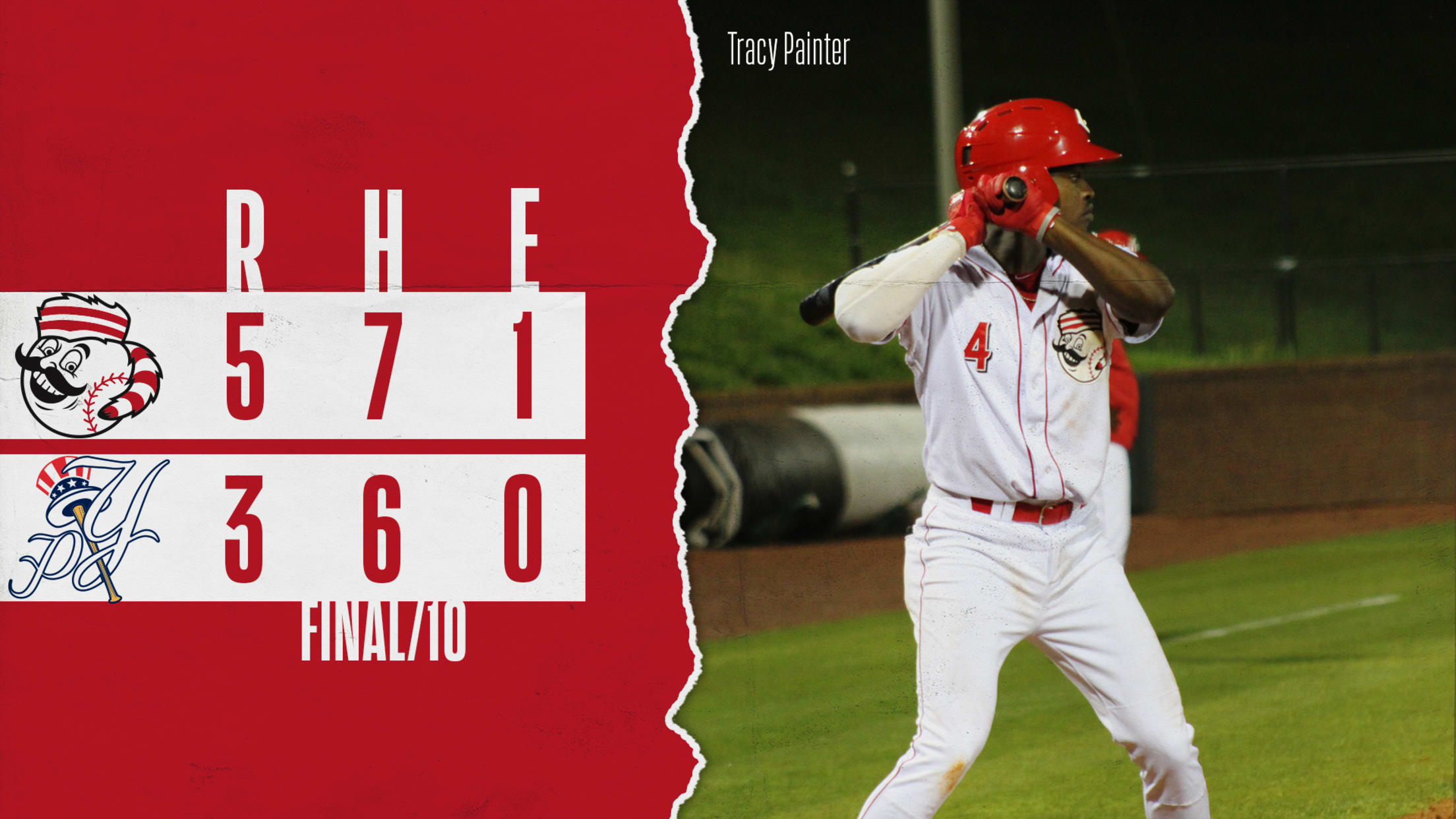 PULASKI, VA - The Greeneville Reds (19-30) won 5-3 in ten innings Saturday night to take the finale from the Pulaski Yankees (34-16) at Calfee Park. Ivan Johnson finished 3-for-5 with two home runs and four RBI's. RHP Graham Ashcraft allowed just one hit over five shutout innings, while striking
PULASKI, VA - The Greeneville Reds (19-30) won 5-3 in ten innings Saturday night to take the finale from the Pulaski Yankees (34-16) at Calfee Park. Ivan Johnson finished 3-for-5 with two home runs and four RBI's. RHP Graham Ashcraft allowed just one hit over five shutout innings, while striking out four.
Johnson's first home run came three pitches into the game. It was a solo shot to center field off LHP Ryan Anderson, his third of the season.
Greeneville added a second run in the seventh. RHP Kenlly Montas walked the bases loaded, and with one away, Danny Lantigua hit an RBI ground out to first base, scoring A.J. Bumpass.
After throwing 18 pitches to get through two perfect innings, RHP Spencer Stockton (W, 1-0) surrendered a leadoff single in the eighth to Jake Farrell. Farrell came into score Pulaski's first run on Robert Javier's RBI-triple.
In the ninth, Jake Pries hit a two-out, game tying solo home run to center field off Stockton.
Peterson Plaz started at second base in the tenth, and advanced to third on Justin Gomez's single. After RHP Hayden Wesneski (L, 1-1) struck back-to-back Reds, Johnson hit a go-ahead three run home run to right field.
Borinquen Mendez started at second for Pulaski in the bottom half, and scored on Jake Farrell's RBI-single off RHP Tyler Gibson (S, 1). Farrell went first-to-third on Anthony Volpe's two-out double. Both runners were stranded as Gilbert struck out Antonio Cabello to end the game.
Stockton earned the win in relief. He allowed two runs on three hits, and struck out five over four innings. Wesneski took the loss, he allowed three runs, two earned, on three hits in two innings. Gilbert allowed an unearned run on two hits, and struck out the side in the tenth.
The Reds will begin a three game series at Pioneer Park with the Burlington Royals Sunday, with first pitch coming at 5 PM. RHP Tyler Garbee (2-1, 2.78) will start the opener for Greeneville. The Royals will counter with LHP Drew Parrish (3-0, 3.24).
Sunday at Pioneer Park is Reds Rookie Sunday presented by South State Contractors, where kids who sign up receive free admission. Sunday is also University Student Night and T-shirt Giveaway presented by the Quality Inn. The first 500 fans through the gates will receive a Tennessee State Outline Greeneville Reds T-shirt. Tusculum University students can pres- ent their student ID for a $2 ticket.
ABOUT THE GREENEVILLE REDS
The Greeneville Reds are the Rookie affiliate of the Cincinnati Reds and a member of the ten-team Appalachian League. The Reds play at Pioneer Park on the campus of Tusculum University. To learn more about the Greeneville Reds, call 423- 609-7400 or visit www.greenevillereds.com.