Rays Win Sunday, Set Up Rubber Match
Serreino Works Two Scoreless In Relief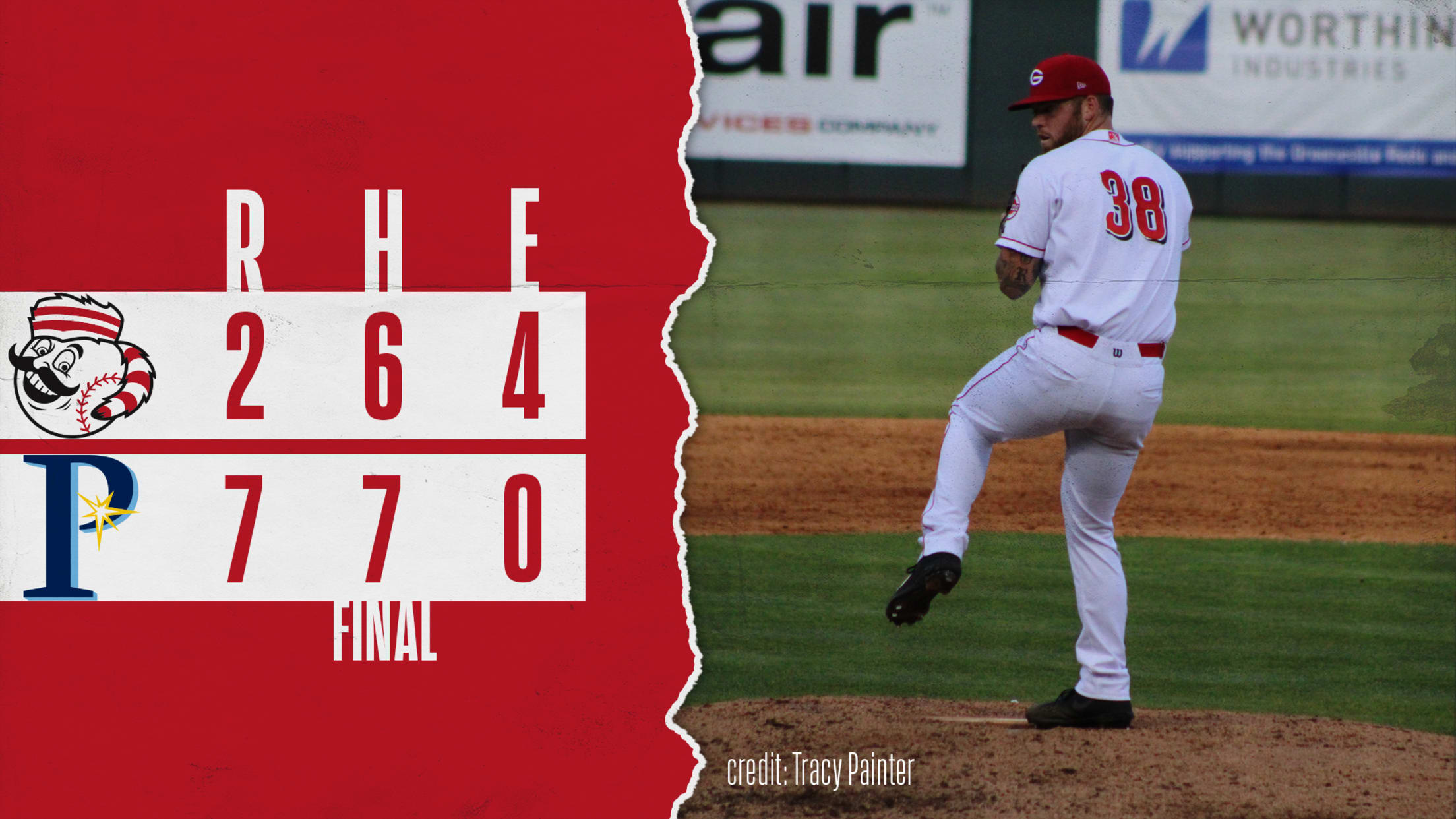 PRINCETON, WV - The Princeton Rays (16-16) evened up the three game series after a 7-2 win over the Greeneville Reds (14-18) Sunday night at Hunnicutt Field. The game was delayed for 32 minutes between the top and bottom of the fifth in- ning. Garrett Wolforth and Tyler Callihan both
PRINCETON, WV - The Princeton Rays (16-16) evened up the three game series after a 7-2 win over the Greeneville Reds (14-18) Sunday night at Hunnicutt Field. The game was delayed for 32 minutes between the top and bottom of the fifth in- ning. Garrett Wolforth and Tyler Callihan both finished with two hits in the loss.
Brett Wisely hit a solo home run on RHP Orlando Noriega's (L, 2-3) first pitch of the game to start the scoring. Jake Guenther extended Princeton's lead to 2-0 in the second with a leadoff solo home run to.
The Rays broke the game open with four runs in the third. Jelfry Marte reached on Danielito Remy's error, and went first to third on Luis Leon's single. Leon advanced to second on the play as Mike Spooner's throw went to third. Both runners scored on Diego Infante's two-run double. Infante scored from second on Noriega's two base wild pitch. The wild pitch was the fourth ball to Nick Schnell. Schnell stole second and moved to third on a throwing error before scoring on a ground out.
Ivan Johnson drew a leadoff walk in the sixth, and advanced to third on a pair of outs. He scored the Reds first run on LHP Stanly Sabino's wild pitch.
Wisely opened up the seventh with a double, moved to third on a wild pitch, and scored on Marte's RBI ground out. Wolforth led off the ninth with a single, and scored on Callihan's RBI-double, rounding out the scoring.
RHP Trevor Brigden (W, 1-0) earned the win in relief. He struck out one and allowed a hit in a scoreless inning. Noriega took his third loss. He struck out two in four innings, and allowed six runs (four earned) on six hits and two walks.
The Reds and Rays will play a rubber match at Hunnicutt Field Monday night. First pitch between RHP Juan Abril (1-3, 4.91) and RHP Christian Fernandez (0-2, 8.53) is scheduled for 6:30 PM.
ABOUT THE GREENEVILLE REDS
The Greeneville Reds are the Rookie affiliate of the Cincinnati Reds and a member of the ten-team Appalachian League. The Reds play at Pioneer Park on the campus of Tusculum University. To learn more about the Greeneville Reds, call 423- 609-7400 or visit www.greenevillereds.com.