Royals Take Game Two In Burlington
Serreino, Tripp Combine To Toss Four Scoreless Innings In Relief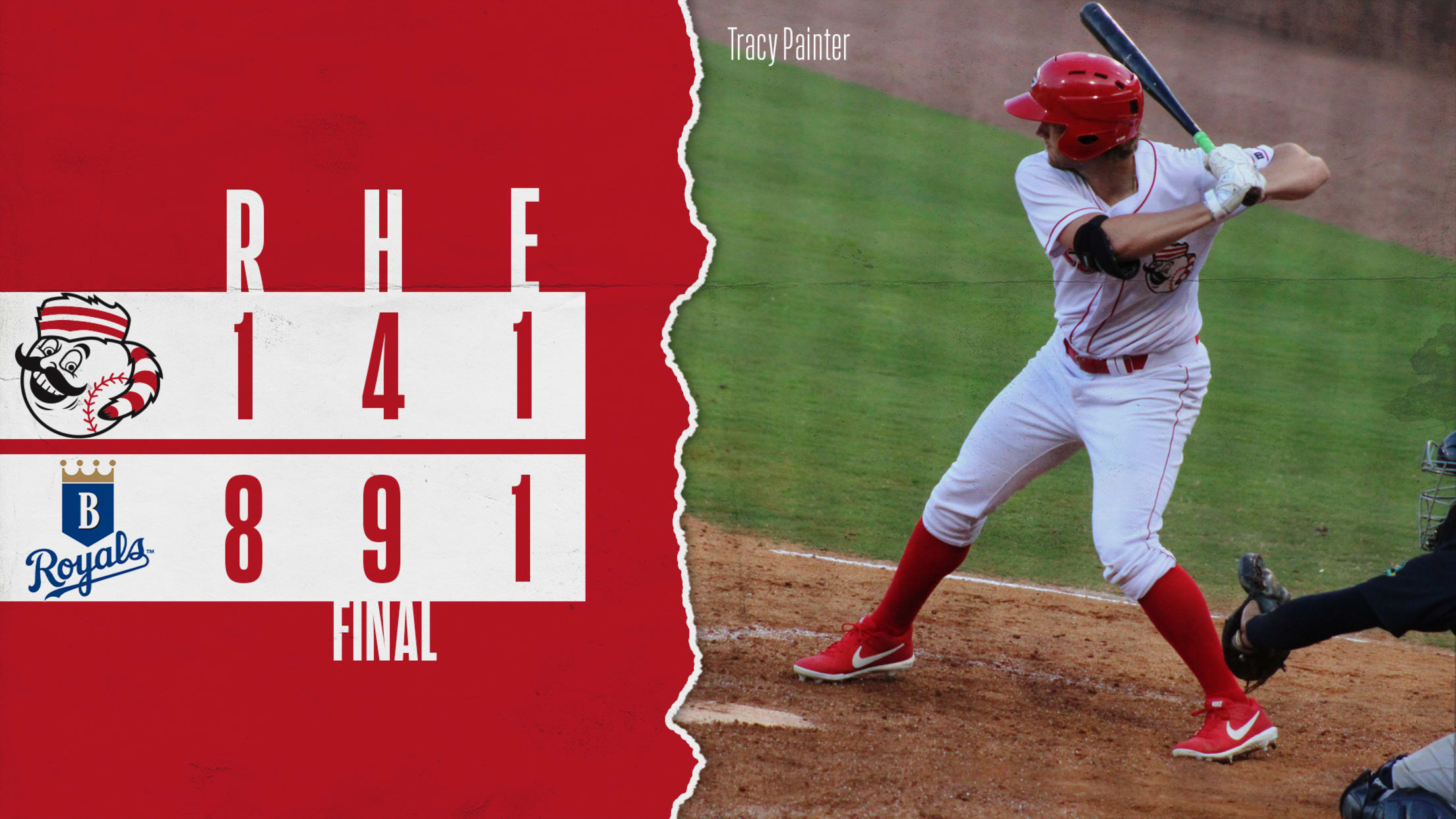 BURLINGTON, NC - The Greeneville Reds (22-35) lost 8-1 against the Burlington Royals (36-23) Monday night at Burl- ington Athletic Stadium. RHP Dan Serreino struck out two Royals over two perfect relief innings. RHP Jonathan Tripp also worked two scoreless relief innings, he struck out two and allowed a hit.Jake
BURLINGTON, NC - The Greeneville Reds (22-35) lost 8-1 against the Burlington Royals (36-23) Monday night at Burl- ington Athletic Stadium. RHP Dan Serreino struck out two Royals over two perfect relief innings. RHP Jonathan Tripp also worked two scoreless relief innings, he struck out two and allowed a hit.
Jake Means' two-out, two-run double off RHP Jake Gilbert (L, 0-2) in the bottom of the first inning started the scoring.
Burlington sent eight to the plate, and scored four times in the second. After Gilbert recorded the first two outs, Rafael Romero doubled to extend the inning, then scored on Jay Charleston's RBI-single. The next two Royals reached to load the bases. Vinnie Pasquantino unloaded the bases with a three-run double to put Burlington up 6-0.
RHP Alberto Gonzalez walked the first two Royals in the third. William Hancock scored Burlington's seventh run on a throw- ing error. Burle Dixon scored the Royals final run on a double play ground out.
Mike Spooner drove in Greeneville's only run in the eighth inning. Carlos Reina led off with a single, moved to second on a balk, third on Cristian Olivo's single, and scored on Spooner's base hit.
RHP Delvin Capellan (W, 4-1) allowed just one hit over five scoreless innings for his fourth win of the year, he also struck out four and walked two. Gilbert took the loss, he allowed six runs on six hits in two innings. He struck out three and walked two.
The Reds conclude their six game road trip Tuesday night at Burlington Athletic Stadium, with first pitch scheduled for 6:30 PM. RHP Randy Wynne (2-2, 3.62) will start the finale for Greeneville against LHP Marlin Willis (1-0, 3.29).
ABOUT THE GREENEVILLE REDS
The Greeneville Reds are the Rookie affiliate of the Cincinnati Reds and a member of the ten-team Appalachian League. The Reds play at Pioneer Park on the campus of Tusculum University. To learn more about the Greeneville Reds, call 423- 609-7400 or visit www.greenevillereds.com.