Wolforth Clubs First Professional Home Run in 5-3 Loss
Kleszcz & Palmer Homer Late to Lift K-Mets to Series Opening Win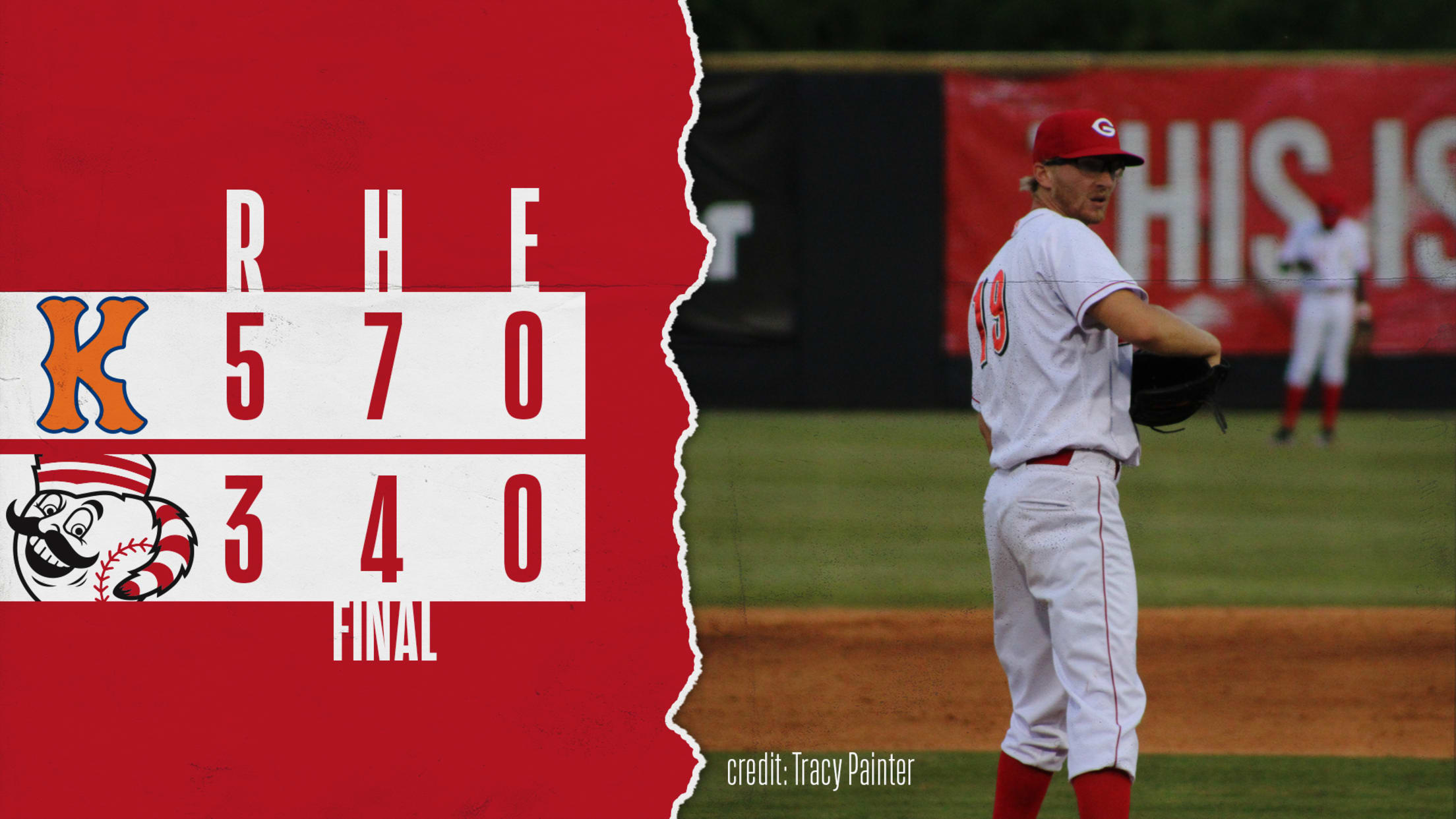 GREENEVILLE, TN - The Greeneville Reds (6-13) lost their seventh straight game at Pioneer Park Sunday night, falling 5-3 in ten innings to the Kingsport Mets (8-11). The Mets hit two late home runs off RHP Randy Wynne (L, 0-1) to take the series opener.Garrett Wolforth's two-run home run to
GREENEVILLE, TN - The Greeneville Reds (6-13) lost their seventh straight game at Pioneer Park Sunday night, falling 5-3 in ten innings to the Kingsport Mets (8-11). The Mets hit two late home runs off RHP Randy Wynne (L, 0-1) to take the series opener.
Garrett Wolforth's two-run home run to right field off RHP Ramon Guzman in the second inning, scoring Cameron Warren, gave Greeneville an early lead.
After Guzman recorded the first out in the sixth, Danny Lantigua and Allan Cerda hit back-to-back singles, and advanced on a wild pitch. Tyler Callihan reached on an RBI fielder's choice with the infield in, scoring Lantigua to extend the lead to 3-0.
RHP Graham Ashcraft and LHP Andy Fisher combined to allow just two hits over seven scoreless innings, before Wynne came on for the eighth. Jaylen Palmer and Andres Regnault hit back-to-back one out singles off Wynne, and scored on Cole Kleszcz's game tying three run home run.
LHP Jefferson Escorcha (W, 2-0) retired the first two in the ninth, but Justin Gomez singled to extend the inning. Escorcha then walked Mike Spooner on four pitches to push the winning run into scoring position. Ranser Amador pinch ran for Go- mez, but Ivan Johnson grounded out to third to send the game into extras.
Jhoander Saez began the tenth on second, and scored on Palmer's go-ahead two-run home run off Wynne to give Kingsport their first lead. RHP Reyson Santos (S, 3) stranded Greeneville's bonus runner in a perfect tenth.
Escorcha earned the win in relief, he allowed one hit and three walks over three scoreless innings with a strikeout. Wynne took the loss, allowing five runs (four earned) on four hits in three innings with a strikeout. Santos earned his third save.
The Reds and Mets conclude their two game series Monday night, with first pitch coming at 6:30 PM. RHP JC Keys (1-1, 4.76) will start for Greeneville against RHP Benito Garcia (0-1, 9.39).
Monday's at Pioneer Park are Dollar and Miracle Mondays. Dollar Mondays are presented by Econo Lodge, fans can enjoy $1 hot dogs, chips, soda, and select beer. Miracle Mondays are presented by Greene County Chamber of Commerce, non- profit organizations can come out and receive concourse tabling and tickets to promote what their campaign is all about.
ABOUT THE GREENEVILLE REDS
The Greeneville Reds are the Rookie affiliate of the Cincinnati Reds and a member of the ten-team Appalachian League. The Reds play at Pioneer Park on the campus of Tusculum University. To learn more about the Greeneville Reds, call 423- 609-7400 or visit www.greenevillereds.com.