Sixers Strike Out 21 Quakes, Hang On for First Win of 2021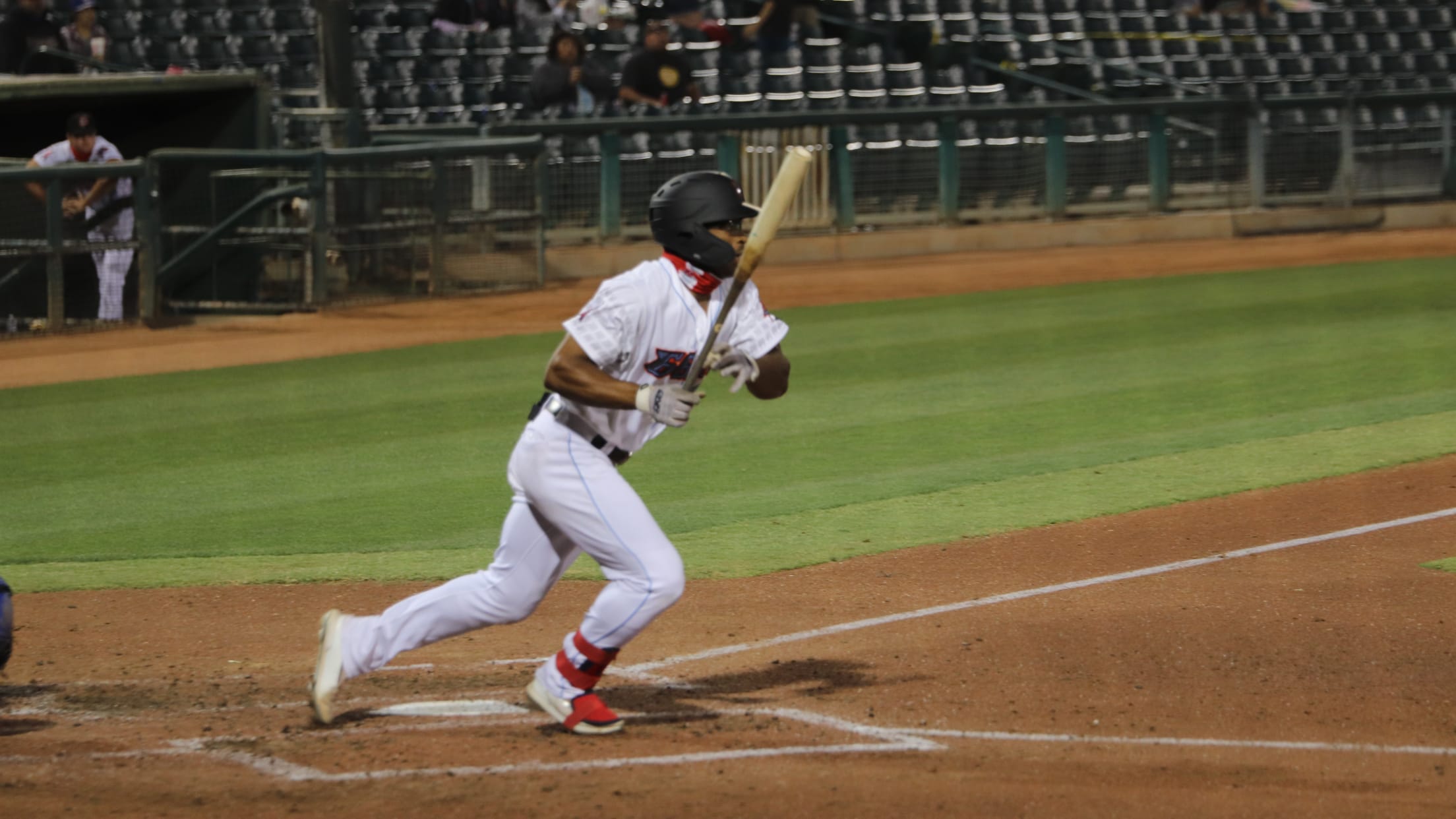 San Bernardino, CA- The Inland Empire 66ers pitching corps struck out 21 Rancho Cucamonga Quakes en route to a 6-5 win at San Manuel Stadium on Thursday. The victory was Inland Empire's first of the season and its inaugural win in the newly-minted low-a west league. For the second straight
San Bernardino, CA- The Inland Empire 66ers pitching corps struck out 21 Rancho Cucamonga Quakes en route to a 6-5 win at San Manuel Stadium on Thursday. The victory was Inland Empire's first of the season and its inaugural win in the newly-minted low-a west league.
For the second straight night, Inland Empire (1-2) outfielder Caleb Scires blasted a leadoff homer, this time off Quakes' righty Jimmy Lewis (0-1) in the bottom of the first. The Sixers added two more in the frame on RBI singles from Jeremy Arocho and Keinner Piña. 66ers' starter Brent Killam was dominant in his pro debut, the Georgetown University product fanned the first five batters he faced and the first 10 batters he retired in a no-decision that spanned 3.2 IP. The Sixers built a 6-1 lead heading to the eighth but nearly had that lead evaporate as the Quakes (2-1) scored four runs in the frame without a base-hit; the Sixers committed an error to open the inning and then walked four batters, threw two wild pitches and were called for a balk. Kolton Ingram (SV, 1) eventually quelled the trouble; he struck out five batters in two frames during his pro debut. Julio Goff (1-0) earned the win with 3.1 innings of outstanding relief allowing two hits, one walk and whiffing six batters. Arocho and Martinez each had two-hit nights for the Sixers.
The series continues Friday at 7:05 pm. The contest can be seen and heard live on 66ers.com.