66ers Tag Three Homers and Combine on Shutout in Stockton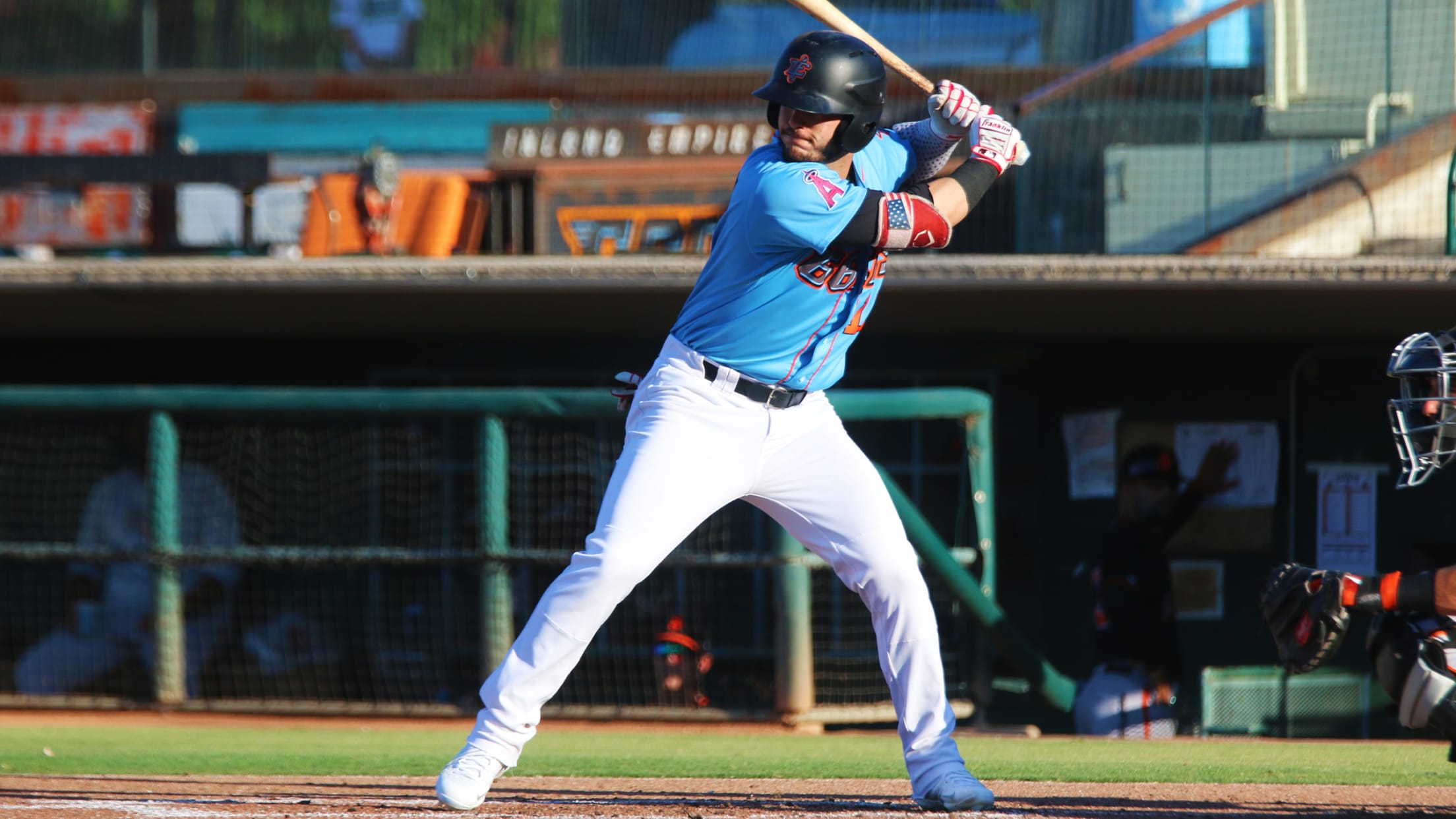 Stockton, CA- The Inland Empire 66ers of San Bernardino turned in a thorough victory at Banner Island Ballpark on Tuesday night collecting the first game of a three-game set 7-0. The victory marked the 66ers fourth shutout of the year and saw Inland Empire (46-73, 21-30) hammer a trio of
Stockton, CA- The Inland Empire 66ers of San Bernardino turned in a thorough victory at Banner Island Ballpark on Tuesday night collecting the first game of a three-game set 7-0. The victory marked the 66ers fourth shutout of the year and saw Inland Empire (46-73, 21-30) hammer a trio of homers while centerfielder Orlando Martinez turned in a three-hit performance, his first extending his hit-streak to 17-games.
The Sixers got on the board in the second when Gleyvin Pineda singled to center against Stockton southpaw Hogan Harris (0-2) knocking home Spencer Griffin with two outs. The Sixers extended the lead in the third when, after Martinez collected his second hit of the game, Leonardo Rivas blasted a two-run jack to left field. Ryan Scott made it 4-0 in the fourth for the fourth with a solo shot to left against Ports' (55-64, 22-29) reliever Michael Danielak. Meanwhile, Sixers' starter Cooper Criswell (4-6) turned in a strong and was able to work out of a base-loaded jam in the fifth, his final frame. Keynan Middleton, on MLB injury rehab turned in a perfect sixth in relief fanning two and getting a pop-out in a 13-pitch, nine-strike frame. In the top of the seventh, after Mike Stefanic walked, Zane Gurwitz drilled a two-run homer to left on the next pitch Ports lefty Will Gilbert threw making it 6-0. Connor Higgins added a perfect seventh for the Sixers on the mound and the 66ers made it 7-0 in the top of the ninth when Stefanic walked to open ninth and then came home on Devin Davis' RBI triple. Tyler Smith allowed just one walk in his two innings to finish off the Ports. Inland Empire pitching allowed just five hits in the contest, all singles. The 66ers' homers were each players' fifth of the season. Inland Empire improved to 6-3 against Stockton in 2019.
The series continues Wednesday at 7:10 pm. The contest can be heard live at 66ers.com.