Kyren Paris' Late Heroics Vault 66ers to Extra-Innings Win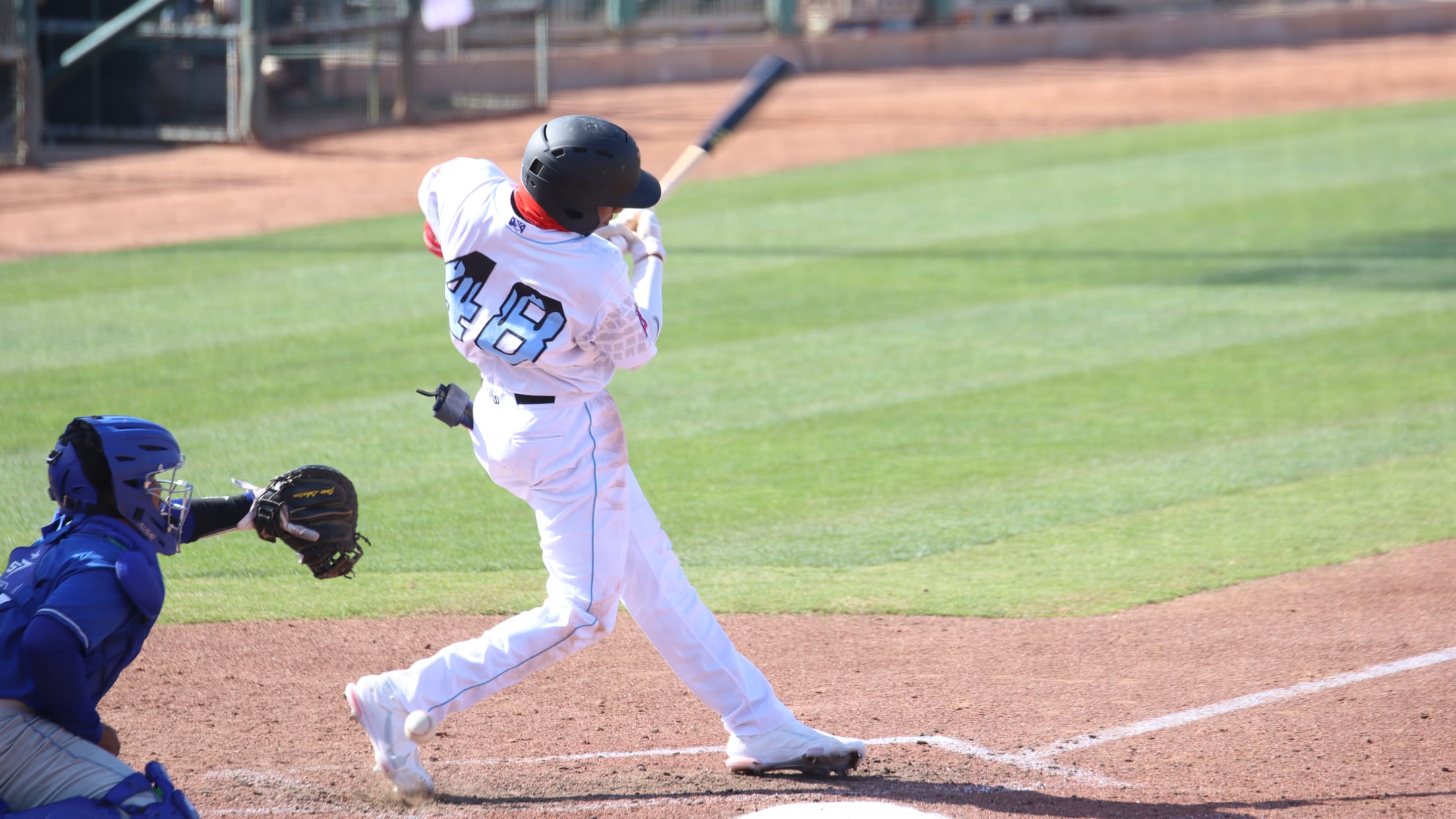 San Bernardino, CA- The Inland Empire 66ers of San Bernardino won the Mother's Day culmination of its season-opening series over Rancho Cucamonga in gripping fashion on Sunday at San Manuel Stadium. The 66ers (2-3) led the Quakes (3-2) for nearly the entire game but lost a 4-0 lead in the
San Bernardino, CA- The Inland Empire 66ers of San Bernardino won the Mother's Day culmination of its season-opening series over Rancho Cucamonga in gripping fashion on Sunday at San Manuel Stadium. The 66ers (2-3) led the Quakes (3-2) for nearly the entire game but lost a 4-0 lead in the eighth. The Angels' Low-A West squad scored a game-tying run in the bottom of the night and a game-winning RBI single from Kyren Paris in the 11th to notch the club's first extra-inning victory of the campaign.
The Sixers scored four times in the first off Quakes' starter Carlos Duran. Caleb Scires opened the first with a double, his third leadoff extra-base hit of the series. Paris then singled him home and stole second base, his sixth steal of the year in as many attempts. Jeremiah Jackson followed with a doubled smashed off the center field wall making it 2-0. Spencer Brown's RBI single made it 3-0; he later scored on an RBI groundout from Elijah Greene and 4-0 lead. It stayed that way until the eighth when the Quakes scored five times to take a lead. The inning was extended on an error at short by Paris and the advantage was taken on Jorbit Viva's two-run homer to right. Paris bounced back immediately tagging a ball deep to left to open the ninth, although initially ruled a game-tying homer, the call was changed to a triple. Braxton Martinez' sac fly with one out however knotted the game 5-5. In the 11th Paris came through again smoking a game-winning RBI single over the left-fielder's head against Quakes' reliever Aldry Acosta (0-1). Garrett Lawson (1-0) earned the win for the Sixers while Paris finished the game 4-for-6 with two RBI and a steal. Brown was 2-for-5 and stole three bases. While not figuring in the decision, southpaws Erik Rivera and Jack Dashwood (UC Santa Barbara) combined four seven innings of one-hit shutout work with 11 Ks and one walk.
The 66ers open a series at Lake Elsinore on Tuesday at 5:35 pm. The contest can be heard live on 66ers.com.