Bradish Dazzles on Mound, Sixers Win Third Straight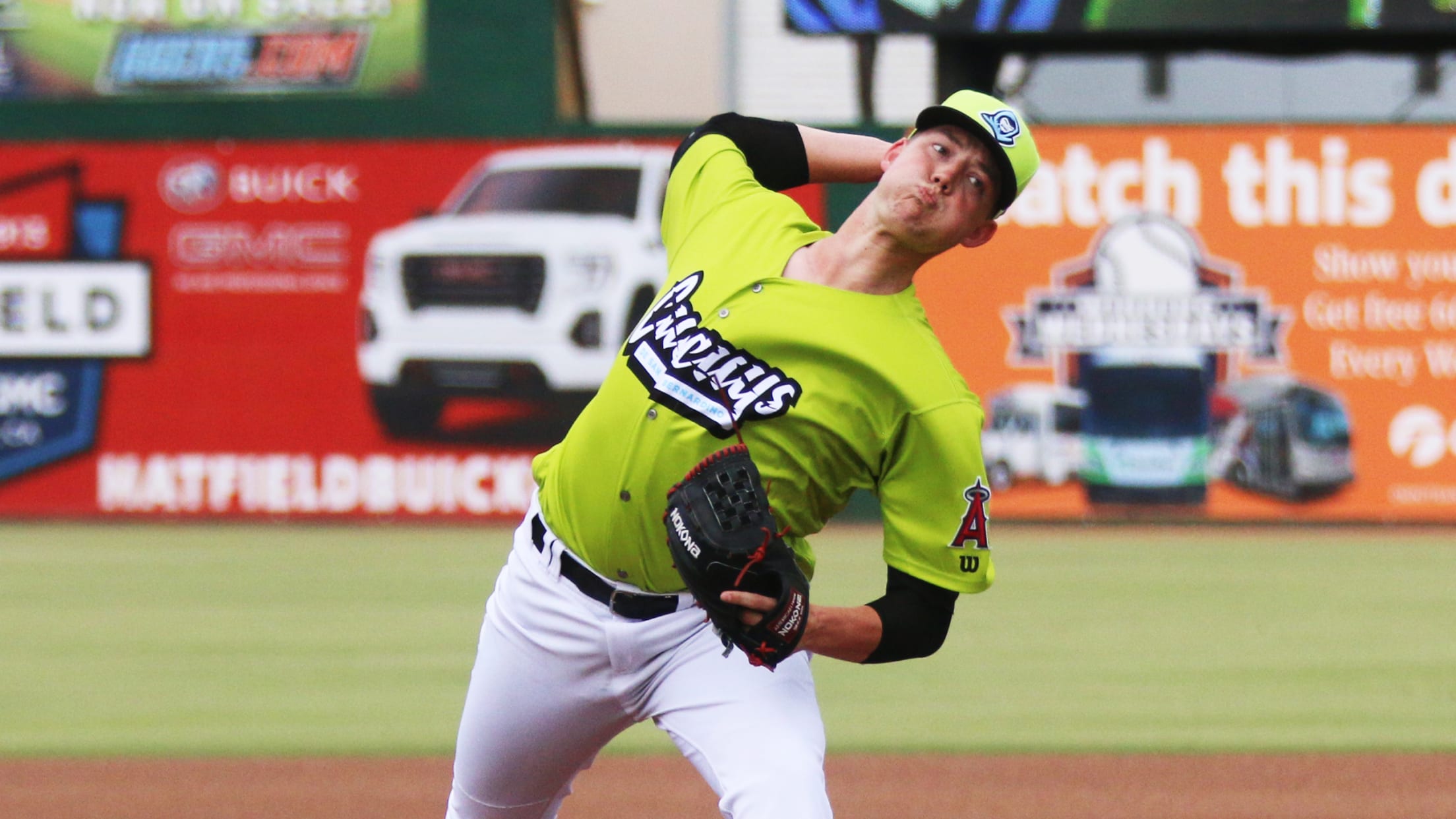 Stockton, CA- The Inland Empire 66ers of San Bernardino downed the Stockton Ports for second straight night and won their third contest in a row behind a stellar mound effort from righty Kyle Bradish in a 7-1 win victory at Banner Island Ballpark. The Sixers improved to 7-3 against Stockton
Stockton, CA- The Inland Empire 66ers of San Bernardino downed the Stockton Ports for second straight night and won their third contest in a row behind a stellar mound effort from righty Kyle Bradish in a 7-1 win victory at Banner Island Ballpark. The Sixers improved to 7-3 against Stockton in 2019.
Bradish (5-6) and Stockton starter Brady Feigl (5-9) each dominated in the early innings. Feigl was perfect through the first 4.1 innings before Spencer Griffin reached on an error in the fifth to end the perfect game. Devin Davis then followed with a single and Gleyvin Pineda's RBI single put the Sixers on the board. Pineda extended his hit streak to 11-games. DC Arendas then connected on a two-run triple to give the Sixers (48-73, 22-30) a 3-0 advantage. Inland Empire added to the lead after Mike Stefanic and Zane Gurwitz hit back-to-back singles in the sixth. The each scored on Griffin's triple to right making it 5-0. Griffin was awarded home as the attempt to throw him out went out of play. While the 66ers padded their lead, Bradish was dominating. The New Mexico State product allowed just one run on a RBI double by Alfonzo Rivas and that was it for the night for Stockton (55-65, 22-30). Bradish finished his night with a new career-high 7.1 IP giving up the one run on five hits with one walk and eight Ks. Austin Krzeminski was strong out of the pen for the Sixers to finish off the Ports tossing 1.2 perfect innings with two Ks. Orlando Martinez went 0-for-4 in the game for the Sixers to end his hitting streak at 17-games.
The series continues Wednesday at 7:10 pm. The contest can be heard live at 66ers.com.