Inland Empire Drops Fourth Straight Despite Drawing 12 Walks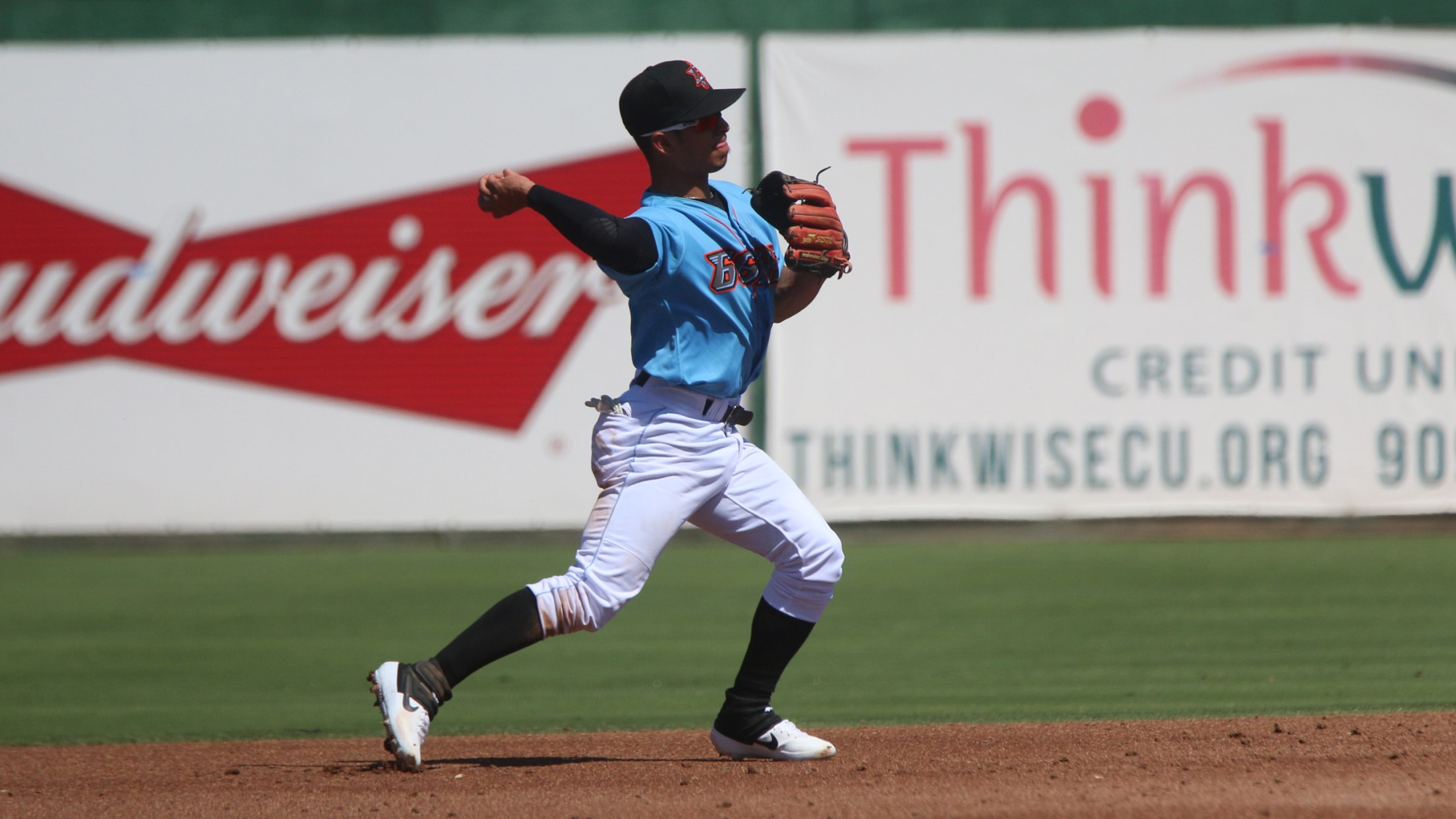 Rancho Cucamonga, CA- The Inland Empire 66ers of San Bernardino dropped their fourth straight game and fell to 5-21 on the road in 2019 with a 12-4 loss to the Rancho Cucamonga Quakes on Thursday at LoanMart Field. The 66ers took a season-high 12 walks and matched a season-best with
Rancho Cucamonga, CA- The Inland Empire 66ers of San Bernardino dropped their fourth straight game and fell to 5-21 on the road in 2019 with a 12-4 loss to the Rancho Cucamonga Quakes on Thursday at LoanMart Field. The 66ers took a season-high 12 walks and matched a season-best with two homers but stranded a season-high 14 runners on base and were 0-for-9 with runners in scoring position.
The contest was started by Angels righty JC Ramírez on a MLB Injury Rehab and after a perfect first inning he ran into trouble in the second allowing a two-run homer to Jeren Kendall and a solo shot to Nick Yarnall. Ramirez (0-1) had not pitched since early April of 2018 and is recovering from Tommy John surgery. The 66ers (21-32) cut the defict to 4-2 in the top of the fifth when Ryan Scott blasted a two-run homer to left of Quakes starter Edwin Uceta (4-0). The Quakes 31-21) however came back with five in the bottom of the frame. Michael Cruz tagged a solo shot in the sixth for Inland Empire, his second of the year. Kendall and Connor Wong, who drilled his ninth homer of the season each had three hits and a segment shy of the cycle; Kendall had four RBI.
The 66ers open a series Thursday at Rancho Cucamonga at 7:05 pm. The contest can be heard live at 66ers.com.