Martinez Extends Hit-Streak in Sixers 8-3 Loss to Storm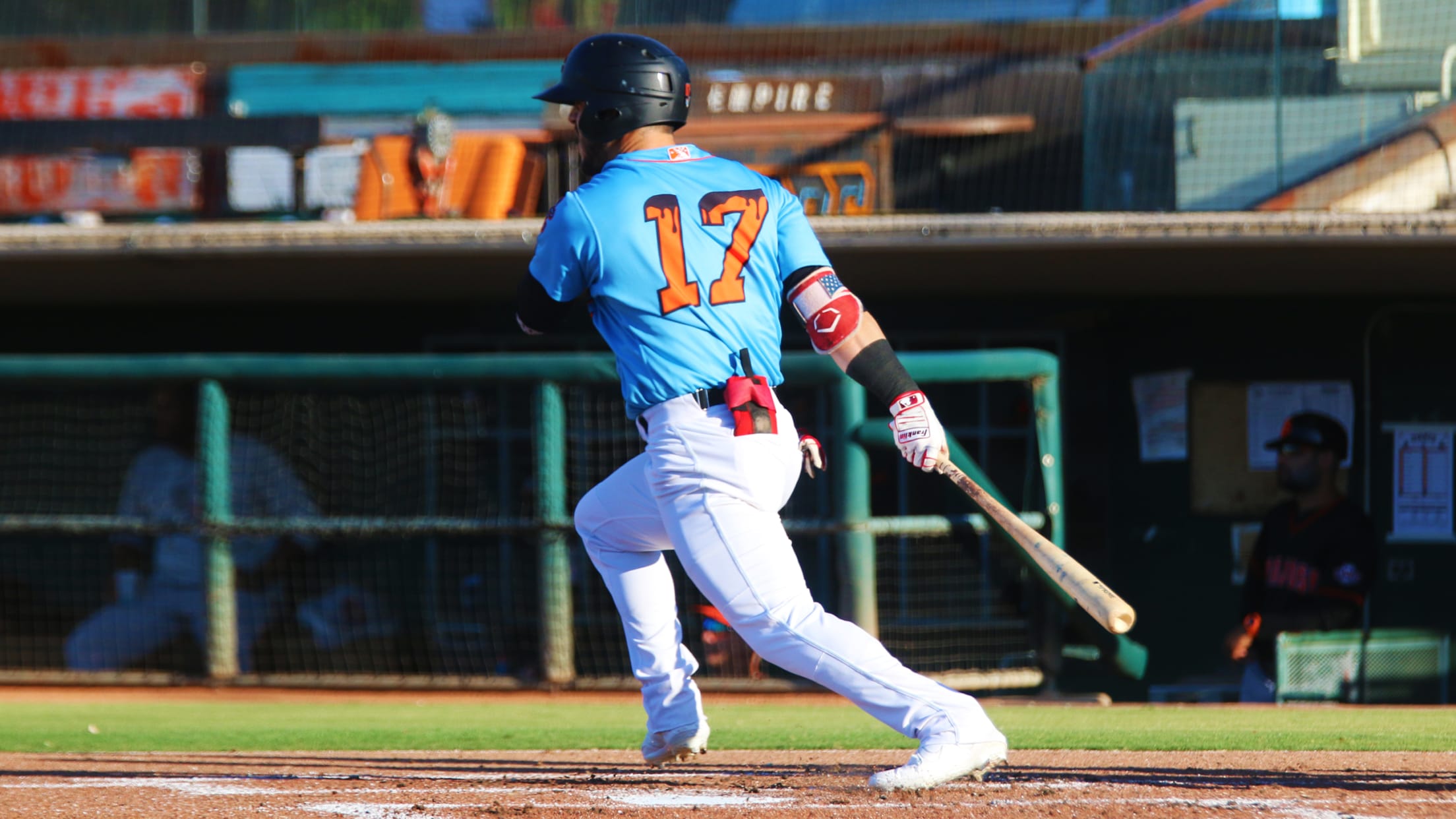 San Bernardino, CA- The Inland Empire 66ers of San Bernardino lost to the Lake Elsinore Storm 8-3 on Saturday at San Manuel Stadium. Inland Empire (45-73, 19-30) fell to 11-19 against the Storm with one final 2019 meeting scheduled for Sunday.Lake Elsinore (61-56, 26-23) scored when Xavier Edward tripled and
San Bernardino, CA- The Inland Empire 66ers of San Bernardino lost to the Lake Elsinore Storm 8-3 on Saturday at San Manuel Stadium. Inland Empire (45-73, 19-30) fell to 11-19 against the Storm with one final 2019 meeting scheduled for Sunday.
Lake Elsinore (61-56, 26-23) scored when Xavier Edward tripled and came home on a wild pitch from Cristopher Molina (1-4). Luis Campusano then drilled solo homer to center, his 12th round-tripper of the year, for a 2-0 lead. The Sixers answered in the bottom of the frame when DC Arendas singled against Caleb Boushley (5-4) and two batters later Orlando Martinez launched a two-run blast over the wall in right to tie the game. Martinez, who had already doubled in the game and would go on to single and draw a walk, extended his hitting streak to 15-games. The Storm however, continued to roll as they scored a pair of runs in the fourth, fifth and sixth innings en route to the 8-3 victory. Gabrial Arias had three hits for the Storm including his 12th homer of the year, Jack Suwinski tagged his tenth. The Sixers did push a run across in the tenth, but the game ended on a hidden ball trick at second base when Storm shortstop Arias tagged out Leonardo Rivas who had wandered off the bag. Franklin Torres extended his hit streak to ten games for the Sixers while Gleyvin Pineda pushed his to eight games.
The series concludes Sunday at 5:35 pm. The contest can be seen and heard live at 66ers.com.