Ryan Scott has Career Day at Plate but Inland Empire Falls to Quakes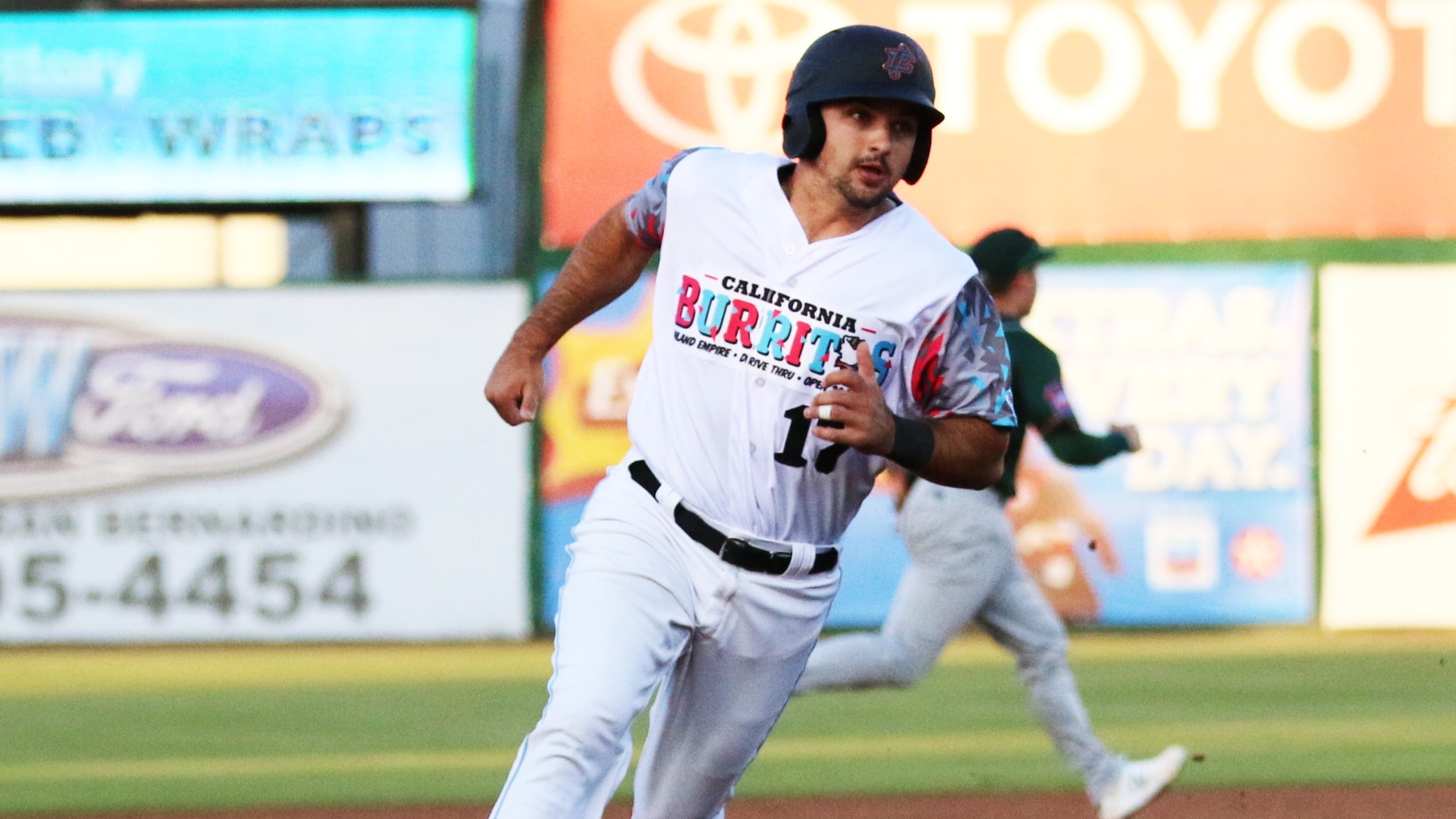 Rancho Cucamonga, CA- The Inland Empire 66ers of San Bernardino fell to Rancho Cucamonga 6-4 on Sunday as the Quakes (33-22) secured a series victory in the four-game set. Inland Empire got a career-high four RBI game from catcher Ryan Scott but it was not enough as Inland Empire (22-34)
Rancho Cucamonga, CA- The Inland Empire 66ers of San Bernardino fell to Rancho Cucamonga 6-4 on Sunday as the Quakes (33-22) secured a series victory in the four-game set. Inland Empire got a career-high four RBI game from catcher Ryan Scott but it was not enough as Inland Empire (22-34) fell to 4-7 versus the Quakes in 2019.
Inland Empire found themselves in an early hole as the 66ers as a pair of singles and a throwing error by Sixers second baseman Zane Gurwitz put the Quakes on the board against Inland Empire starter Oliver Ortega. The righty then gave up a two-run homer to Quakes' Jeren Kendall; it was the centerfielder's second of the series and season. Another Sixers throwing error led to a 4-0 Quakes' lead after one inning. The 66ers bounced back however as Gurwitz and Zimmerman (each of whom had been charged with an error the prior half-inning) notched base-hits in the second. Scott then drilled a three-run shot to left, his second homer of the series and career-high third of the season. Scott tied the game in the top of the sixth when he drew a bases loaded walk from Quakes righty Wills Montgomerie (5-0). Rancho responded in the bottom of the frame however as Tre Todd drilled a two-run homer to left off IE righty Austin Warren (2-4) for a 6-4 lead. Montgomerie allowed just the one unearned run in five no-hit innings out of the pen. Max Gamboa notched his first save of the year for the Quakes.
The 66ers open a home-series versus Lake Elsinore on Tuesday at 7:05 pm. The contest can be seen and heard live at 66ers.com.