San Jose's Phillips Tosses Complete Game, One-hit Shutout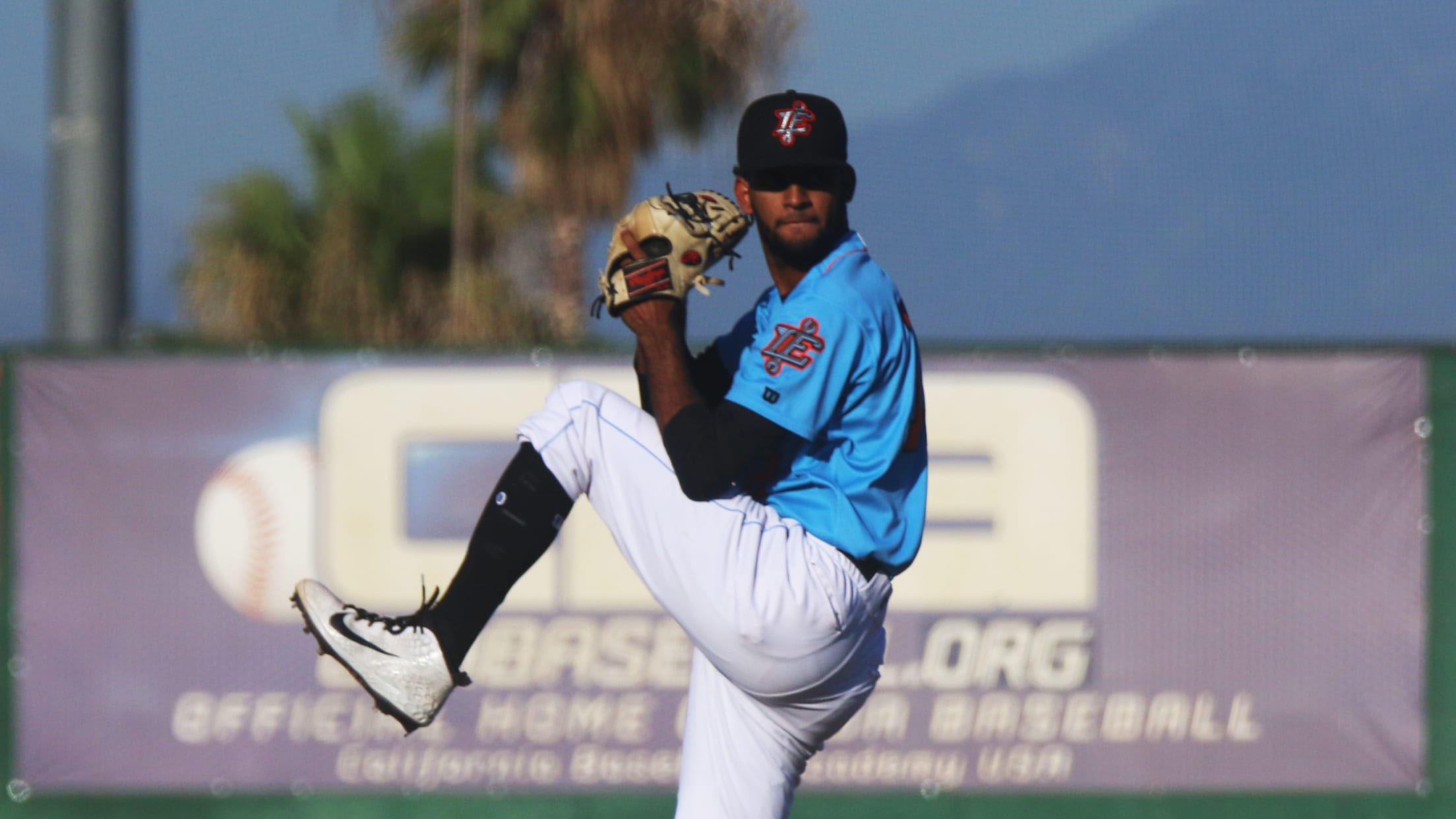 San Jose, CA- The Inland Empire 66ers of San Bernardino were the victim of one of the finest pitching performances in recent California League memory falling 4-0 to the San Jose Giants on Sunday at Excite Ballpark. Giants righty Aaron Phillips was absolutely masterful and missed a no-hitter and perfect
San Jose, CA- The Inland Empire 66ers of San Bernardino were the victim of one of the finest pitching performances in recent California League memory falling 4-0 to the San Jose Giants on Sunday at Excite Ballpark. Giants righty Aaron Phillips was absolutely masterful and missed a no-hitter and perfect game by just a sixth inning single by Inland Empire (50-75, 24-32) second baseman Gleyvin Pineda.
Sixers' righty Cooper Criswell pitched beautifully alongside Phillips and did not allow a run through five innings but San Jose (56-69, 26-30) punched through to break a scoreless tie when, with two outs, Dalton Combs lined a 3-2 breaking ball into center for a two-run single and a 2-0 lead. Criswell (4-7) allowed two more in the seventh when he hit and then walked the first two batters of the frame before, with one out, Sandro Fabian drilled a two-run double to left for a 4-0 lead. It was the only extra-base hit of the game and gave Fabian the only multi-hit performance in the affair. Meanwhile Phillips (8-7) was rolling. The St. Bonaventure product set down the first 15 batters he faced and was ahead in the count 0-2 to open the sixth when Pineda lined a clean single to center. Phillips then retired the final 12 batters he faced to finish his one-hit, no-walk complete game shutout. The righty completed his masterpiece on 94 pitches, 64 of which were strikes. Phillips struck out eight batters as San Jose broke a four-game losing streak. Inland Empire finished its six0game road swing to the Stockton and San Jose 4-2 and the Sixers finished the season 7-7 against the Giants.
The series concludes Sunday at 5:00 pm. The contest can be heard live at 66ers.com.