Sixers Late Runs Hold Up Versus Lancaster, Avoid Sweep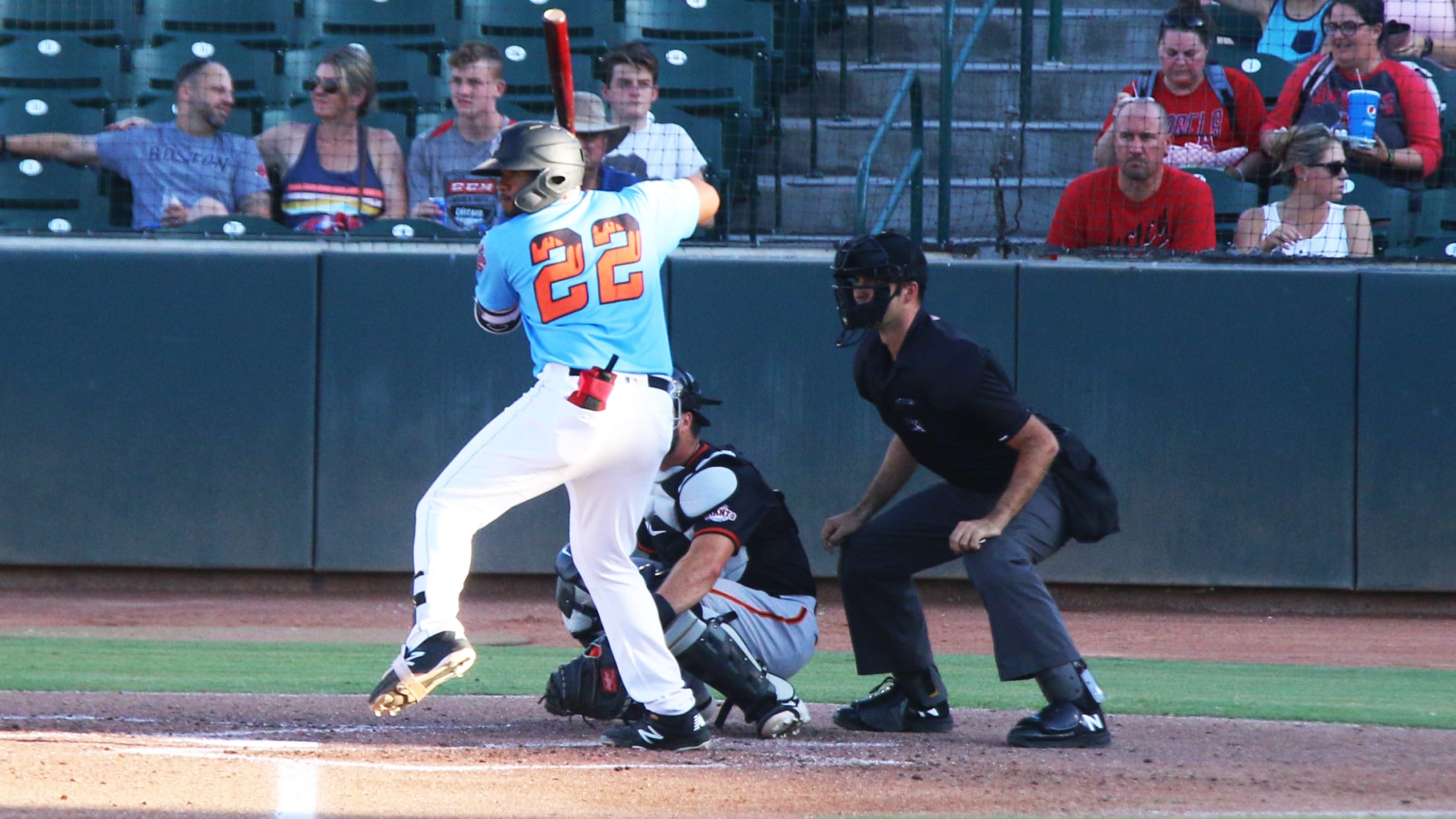 San Bernardino, CA- The Inland Empire 66ers of San Bernardino used late runs to down the Lancaster JetHawks on Thursday 3-2 at San Manuel Stadium. Inland Empire (51-77, 25-34) came back to win for only the fourth time in in 2019 when trailing after six innings. The JetHawks (65-62, 31-28)
San Bernardino, CA- The Inland Empire 66ers of San Bernardino used late runs to down the Lancaster JetHawks on Thursday 3-2 at San Manuel Stadium. Inland Empire (51-77, 25-34) came back to win for only the fourth time in in 2019 when trailing after six innings.
The JetHawks (65-62, 31-28) took a 1-0 lead against Sixers' starter Cristopher Molina in the second when, with two outs, Jimmy Herron drilled a solo homer to left field, his second in eight games since joining Lancaster in a trade from the Cubs. Garrett Schilling held the Sixers down as the JetHawks' righty went six scoreless frames allowing three hits and three walks with four Ks. Inland Empire's luck changed in the sixth against reliever Moises Ceja (5-2) as Spencer Griffin reached on a throwing error by Lancaster SS Taylor Snyder. Torii Hunter Jr. then singled to put runners at first and second. Gleyvin Pineda's sac bunt put runners at second and third. Devin Davis followed with a clutch, two-run single to center giving Inland Empire a 2-1 lead. In the bottom of the eighth Orlando Martinez smoked a solo shot out to right to give the Sixers an insurance run and a 3-1 lead; it was Martinez' 11th dinger of the year. Kyle Tyler (2-0) entered the game out of the pen inf the fifth for the Sixers and rolled. The JetHawks got another solo homer from Herron against Tyler to open the bottom of the ninth but he struck out the next two batters and got a weak ground out to end the game. The homer was the only hit Tyler allowed in 4.1 IP as he walked two and struck out seven. Tyler has now made two relief appearances for Inland Empire, each has gone 4.1 innings and ended in a winning decision for the University of Oklahoma product.
The 66ers open a series against the Rancho Cucamonga Quakes at 7:05 pm. The contest can be seen and heard live at 66ers.com.