Sixers Unravel in Sixth, Drop Penultimate 2019 Home Contest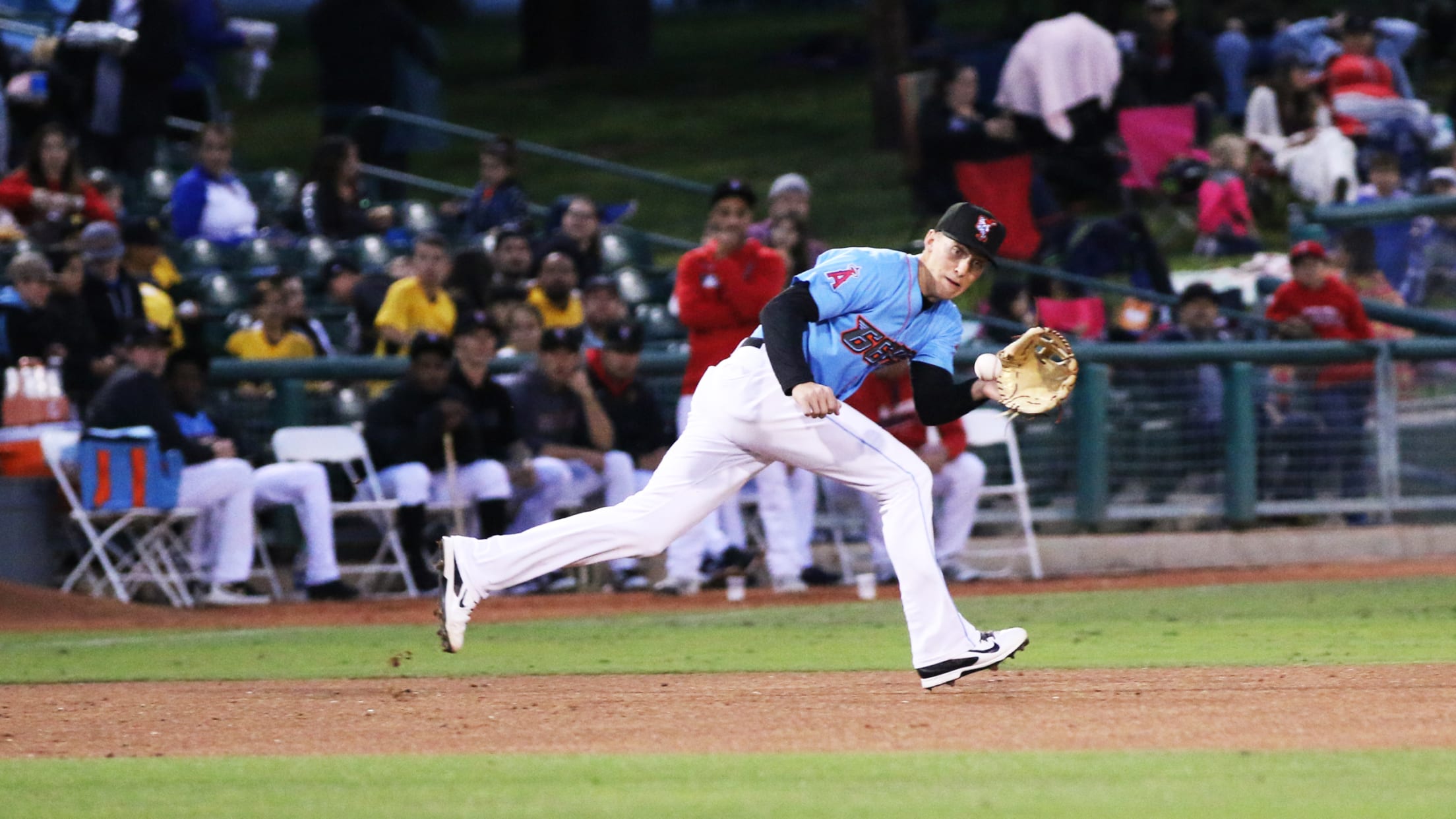 San Bernardino, CA- The Inland Empire 66ers of San Bernardino carried a 2-1 lead into the sixth on Sunday but succumbed to the Rancho Cucamonga Quakes (77-53, 36-26). The Quakes dropped a six-run sixth on the 66ers en route to an 8-2 win. Inland Empire fell to 6-19 against the
San Bernardino, CA- The Inland Empire 66ers of San Bernardino carried a 2-1 lead into the sixth on Sunday but succumbed to the Rancho Cucamonga Quakes (77-53, 36-26). The Quakes dropped a six-run sixth on the 66ers en route to an 8-2 win. Inland Empire fell to 6-19 against the Dodgers' affiliate in 2019.
The took a lead in the first on Miguel Vargas' RBI double against IE starter Kyle Bradish. That was the lone run Bradish allowed in his 4.2IP as the righty took no-decision. The 66ers (51-80, 26-36) took the lead in the second off Quakes southpaw John Rooney (5-1). As Mike Stefanic singled to open the frame and then Zane Gurwitz blasted a two-run homer to left, his seventh of the season and sixth against left-handed pitching. The game remained tied until the top of the sixth as Rancho loaded the bags with one out and Luke Lind (1-2) on in relief for the Sixers. Quakes batter Tre Todd hit a tailor-made double play ball to second but the feed to the bag was dropped by Sixers' shortstop Leonardo Rivas for an error. The tying run scored and the Sixers recorded no out on the play. Brayan Morales followed with a two-run single and Jeren Kendall later tagged a three-run homer making it a six-run frame and a 7-2 lead. The Quakes added another run in the seventh when Dillon Paulson tripled and scored on Starling Heredia's RBI single.
The series and 2019 66ers' home schedule concludes Monday at 7:05 pm. The contest can be seen and heard live at 66ers.com.