Storm Salvage Game in Series, Sink Sixers 7-2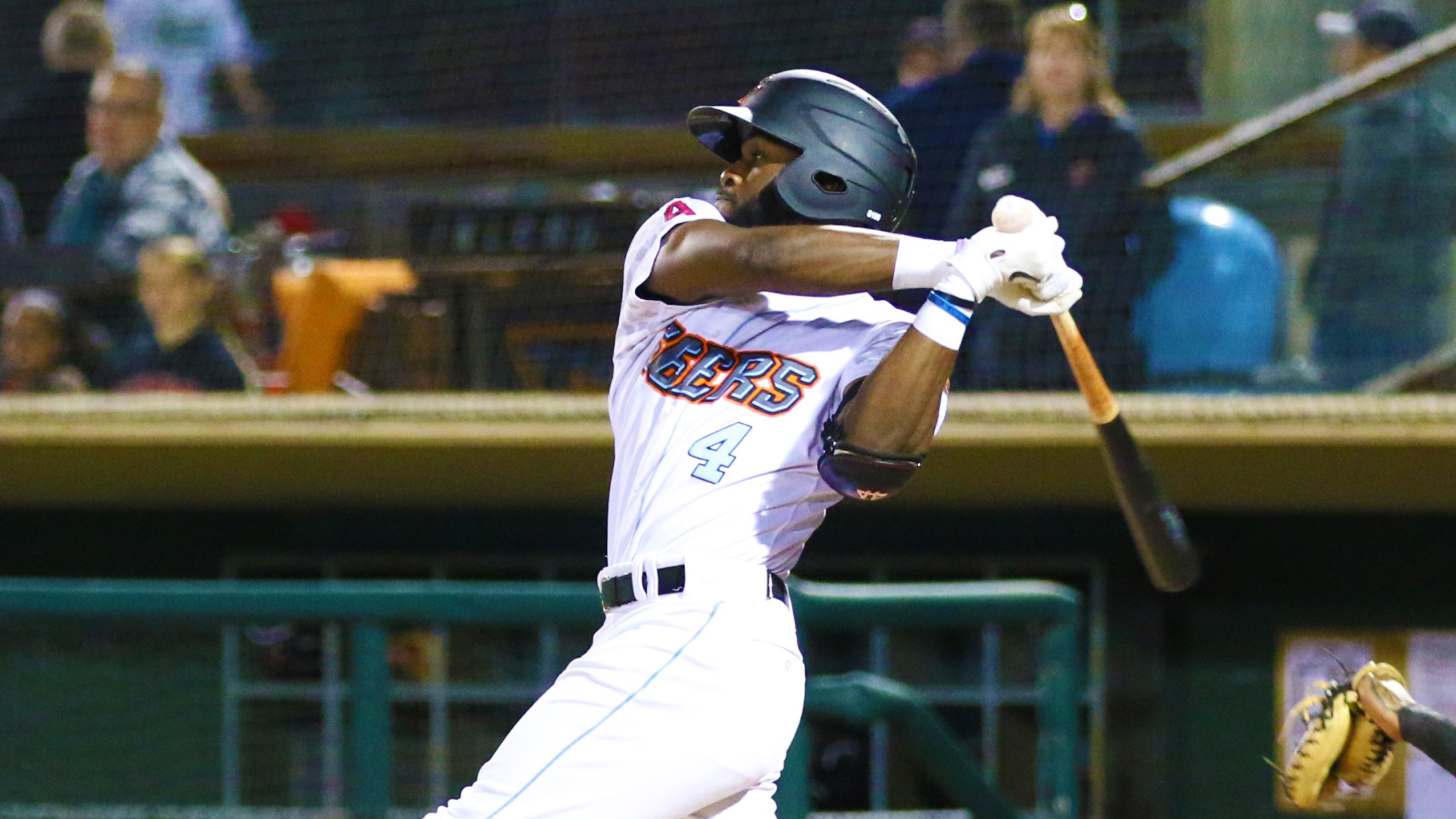 San Bernardino, CA- The Inland Empire 66ers of San Bernardino dropped the series finale 7-2 against the Lake Elsinore Storm on Saturday night at San Manuel Stadium. The 66ers (8-9) were unable to get the sweep but still earned their first series win versus the Storm (9-8) on 2019. The
San Bernardino, CA- The Inland Empire 66ers of San Bernardino dropped the series finale 7-2 against the Lake Elsinore Storm on Saturday night at San Manuel Stadium. The 66ers (8-9) were unable to get the sweep but still earned their first series win versus the Storm (9-8) on 2019. The Storm snapped a five-game skid with the win as Storm starter Ronald Bolaños improved to 3-0 with 7.1 innings of work.
The 66ers took a 1-0 lead in the second when Torii Hunter Jr. doubled to open the frame and eventually scored on Kevin Williams Jr. Jr.'s RBI groundout. The Storm took a lead in the third when Olivier Basabe drilled run-scoring triple and then came home on a RBI chopper from Tirso Ornelas for a 2-1 advantage. The runs came against IE starter Travis Herrin, who got a no-decision; the righty allowed four hit and three runs but matched a career-high with nine strikeouts. The Sixers tied the game in the fourth at 2-2 on Williams' RBI infield hit. The Storm however plated three runs in the sixth versus reliever Cooper Criswell (0-2) and added two-more in the seventh on Jack Suwinski's two-run homer. Criswell allowed five runs but only one was earned. Hunter Jr. had two hits for the Sixers in the loss. Jeisson Rosario had three hits for Lake Elsinore.
The 66ers open a home-series versus Rancho Cucamonga on Monday at 7:05pm. The contest can be seen and heard live at 66ers.com.