New 2022 Bobble Plan
8 Games, 7 Bobbles + Benefits!
Dates Included:
Saturday April 9th - Fireworks
Saturday June 11th - Vintage Negro League Bobble
Saturday July 9th - Pachuco Bobble
Saturday July 23rd - Hula Girl Bobble
Saturday August 13th - Garret Anderson Bobble
Saturday August 27th - Torii Hunter Bobble
Thursday September 1st - Special Edition Jeremiah Jackson Bobble (Exclusive to Bobble Plans and Early Renew Season Ticket Holders)
Saturday September 3rd - David Eckstein Bobble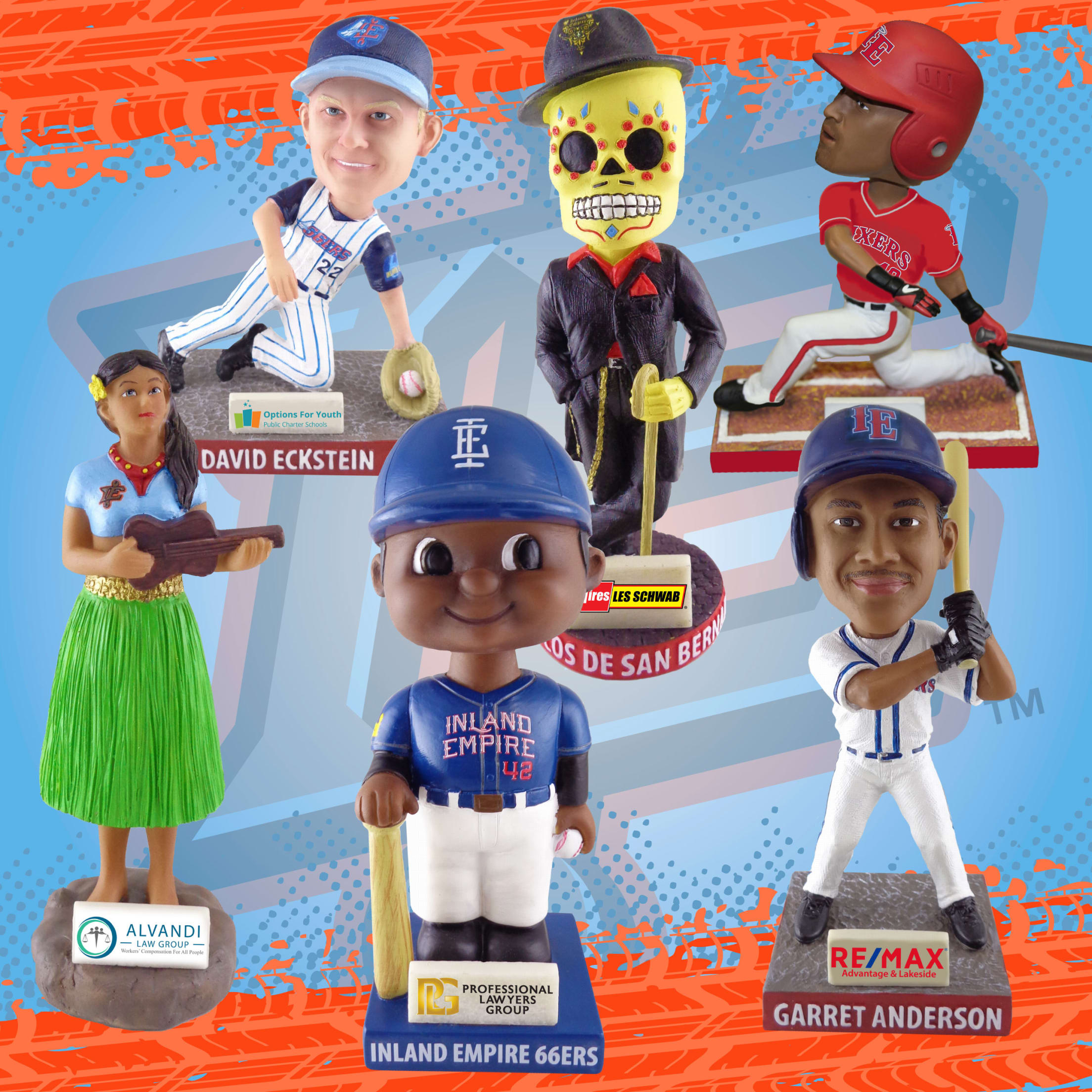 Benefits:
Guaranteed Bobble*
30 Minute Early Entry
Optional Discounted Parking When Purchasing a Package of Parking
Optional Discounted Food Vouchers
20% Discount in Team Store
***Each giveaway on this plan is guaranteed but you must show up to the game it is given away during to receive it.***
---
For questions or more information, contact Sean Peterson at (909) 495-7616 or email Sean today!