Hey there! Skipper here, your favorite baseball buddy and the official mascot of the Lake County Captains. I'm super pumped to see all you baseball lovers ready to visit our amazing team! There's nothing I love more than a game at Classic Park, surrounded by our awesome fans. So come on out and hang with me, I promise we'll have a blast! See you at the stadium!
Height: 6'0"
Weight: A little too much (Too many hot dogs)
Shoe Size: Very Big
Birthday: July 31st
First Appearance: Captains Opening Day - April 10th, 2003
Resides: Captains Cove, a small tropical island in the middle of Lake Erie
Jersey #: 0
Bats: Not the best but I try hard!
Throws: T-shirts, hot dogs, baseballs, anything!
Favorite Food: Hot dogs
Favorite Color: Navy Blue and Gold
Favorite Movie: The Sandlot
Favorite Band: The Beach Boys
Favorite TV Show: Sponge Bob
Favorite Video Game: Fortnite
Favorite Sport Other Than Baseball: Water skiing on Lake Erie
Favorite Team: The Lake County Captains
Hobbies: Dancing on dugouts and racing kids across the field
If I Weren't a Mascot I'd Be: A movie star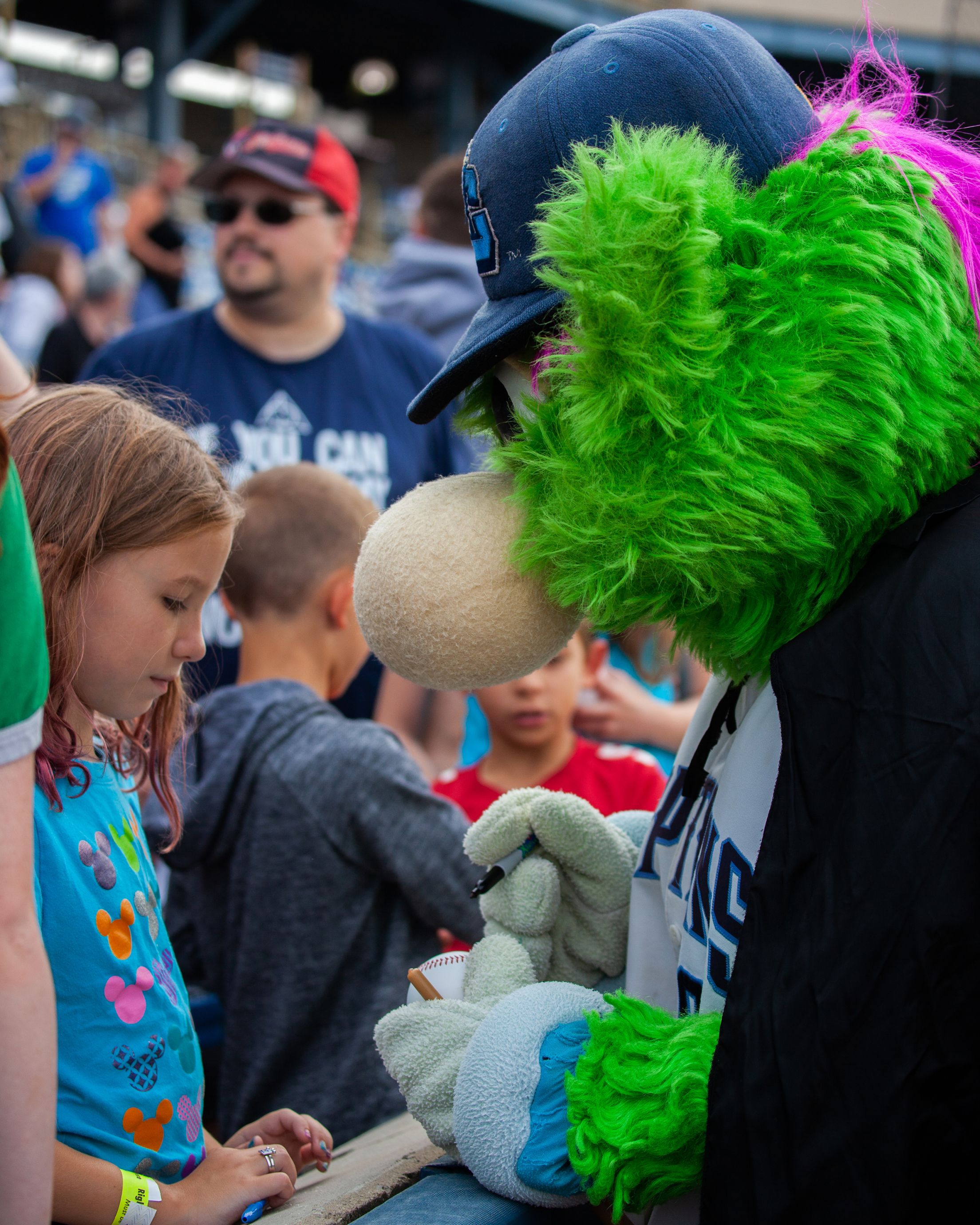 Mascot Appearances
Are you looking to bring some baseball fun to your event? Look no further, because Skipper the Lake County Captains mascot is here to help! Skipper loves making appearances at community and private events, and would be happy to join in on the fun at yours. If you're interested in having Skipper attend your event, just send us an email using the link below. Please note that Skipper appearances are typically limited to two hours, and there may be a travel fee for events outside of Eastlake.
To ensure a smooth and enjoyable experience for everyone, please keep the following guidelines in mind:
Provide a private location for Skipper to prepare for the appearance

Skipper appearances are typically reserved for Captains corporate partners, season membership plan holders, and non-profit organizations. If you'd like to become a partner and request an appearance, feel free to contact us at 440-975-8085.