Ambassadors for Change: Bandits' Holm
Spotlighting the people, programs and stories that champion diversity and inclusion in Minor League Baseball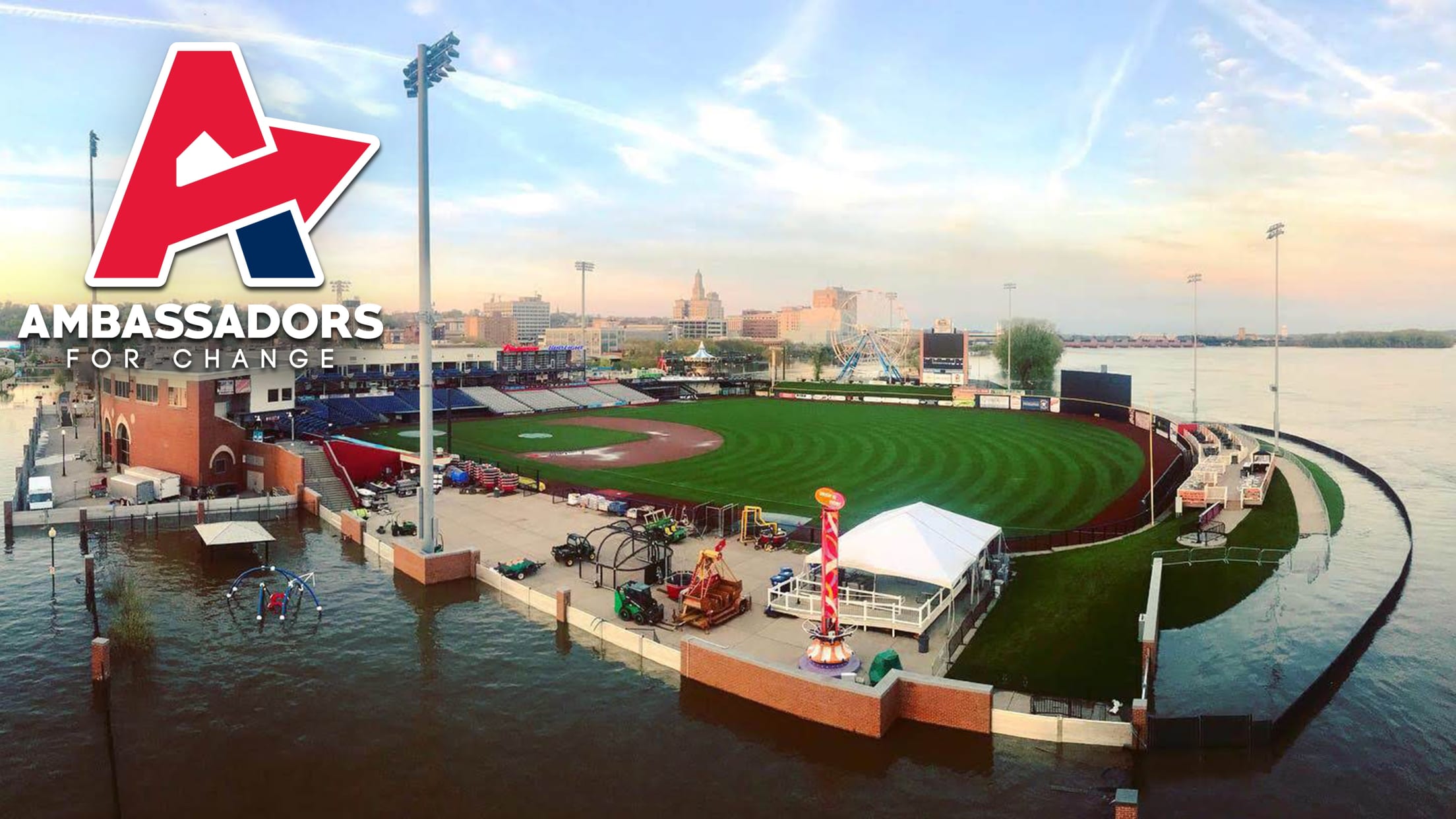 Minor League Baseball has placed diversity and inclusion at the forefront of its growth strategy. We strive to create an industry where all identities are represented, welcomed, valued and empowered to enhance our league's culture, creativity, innovation and comprehensive service to the communities we occupy. We strive to be the
Minor League Baseball has placed diversity and inclusion at the forefront of its growth strategy. We strive to create an industry where all identities are represented, welcomed, valued and empowered to enhance our league's culture, creativity, innovation and comprehensive service to the communities we occupy. We strive to be the most fun and inclusive league in all of sports and entertainment.
While conversations regarding diversity and inclusion happen daily in the Minor League Baseball office and among our 160 clubs, we recognize the need to do more to elevate the voices and stories of those who currently work in our industry. There is something uniquely powerful about sitting face-to-face with someone and listening to his or her experience.
The goal of this series is to spotlight the people, programs and stories in the baseball industry that champion diversity and inclusion and advance the mission of Minor League Baseball's diversity initiative. This week we profiled Quad Cities River Bandits General Manager Jacqueline Holm.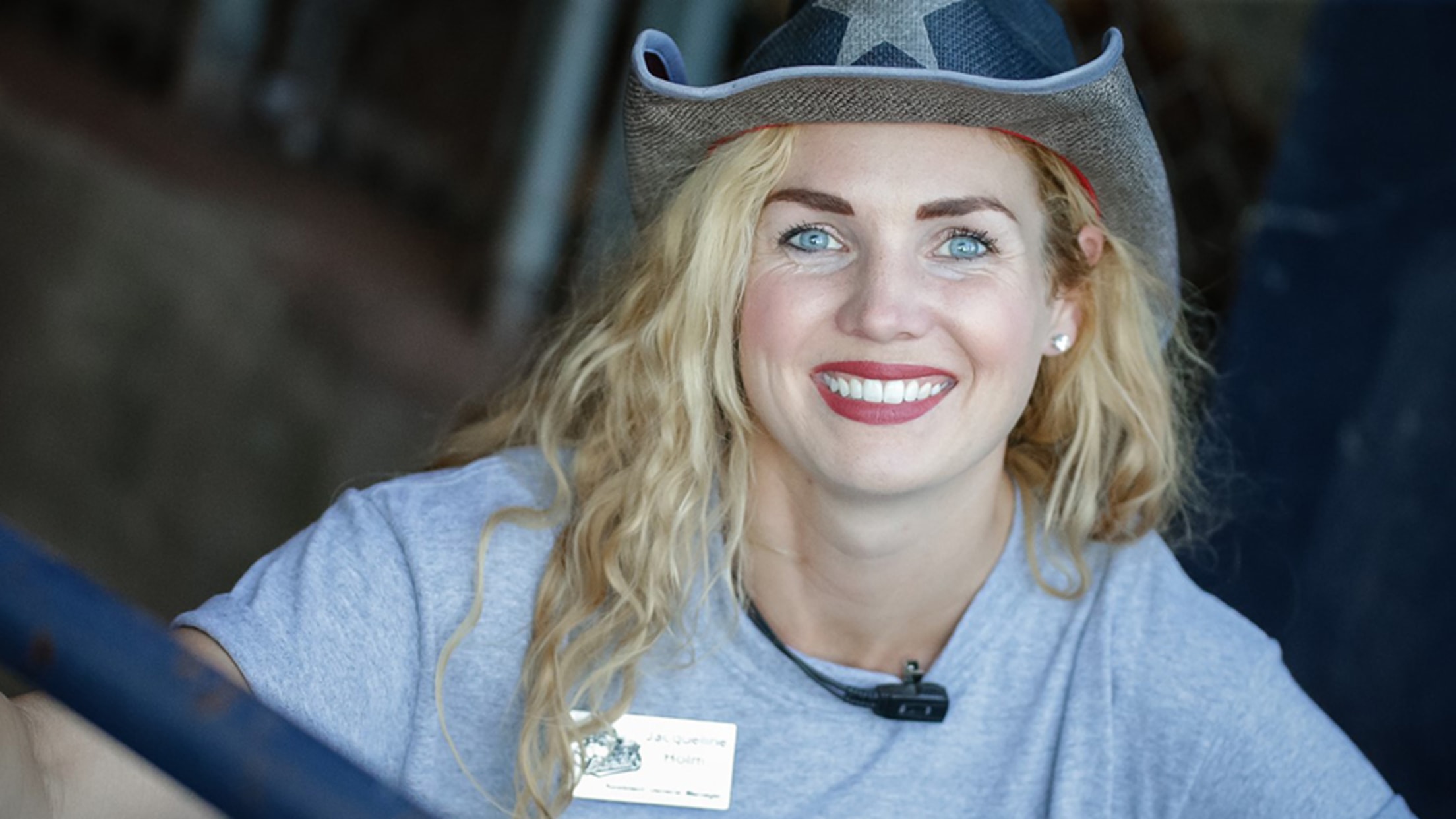 Jacqueline Holm currently serves as the General Manger of the Quad Cities River Bandits.
Most Minor League Baseball teams held their home openers in March and are well into their regular seasons. However, there is one whose home stadium was rendered inaccessible for the first month of the season due to the historic flooding in the Midwest - the Quad Cities River Bandits. Managing the crisis after being on the job for only a few months has been the River Bandits' general manager, Jacqueline Holm, one of the youngest female general managers in Minor League Baseball.
"I knew my first few months on the job as the team's GM would be stressful, but this type of beginner's luck was unprecedented. I'm really proud of my staff and how they've pushed past what I thought were their limits of patience and understanding. All they wanted to do was give the best fans in MiLB the experience at our ballpark that they deserve and help our community in the aftermath of this tragedy."
Flooding across the state has been characterized as catastrophic, especially in Davenport, Iowa, where, after a levee breach, the flooding is expected to reach an all-time high of more than 22 feet. Most of downtown Davenport has been shut down, and access to Modern Woodmen Park, the team's home, has been halted.
"We played our first nine home games on the road, and, like many local businesses in our community, are still dealing with the residual effects of losing the entire month of April. I'm proud of our staff and the people in our community. We've been tested in ways we couldn't have fathomed."
The flooding has been devastating for Davenport, but in tragedy, resilience often strikes.
"I'm from the South and I used to think Southern hospitality was second to none, but I've learned over the past few months that there are no better people in the world than Midwesterners. They've been the most supportive community we could hope for, and we've rallied around each other in a lot of ways as we're all looking to recover from this flooding. I hope they know how important they are to us. I'm so proud to be here, in this community."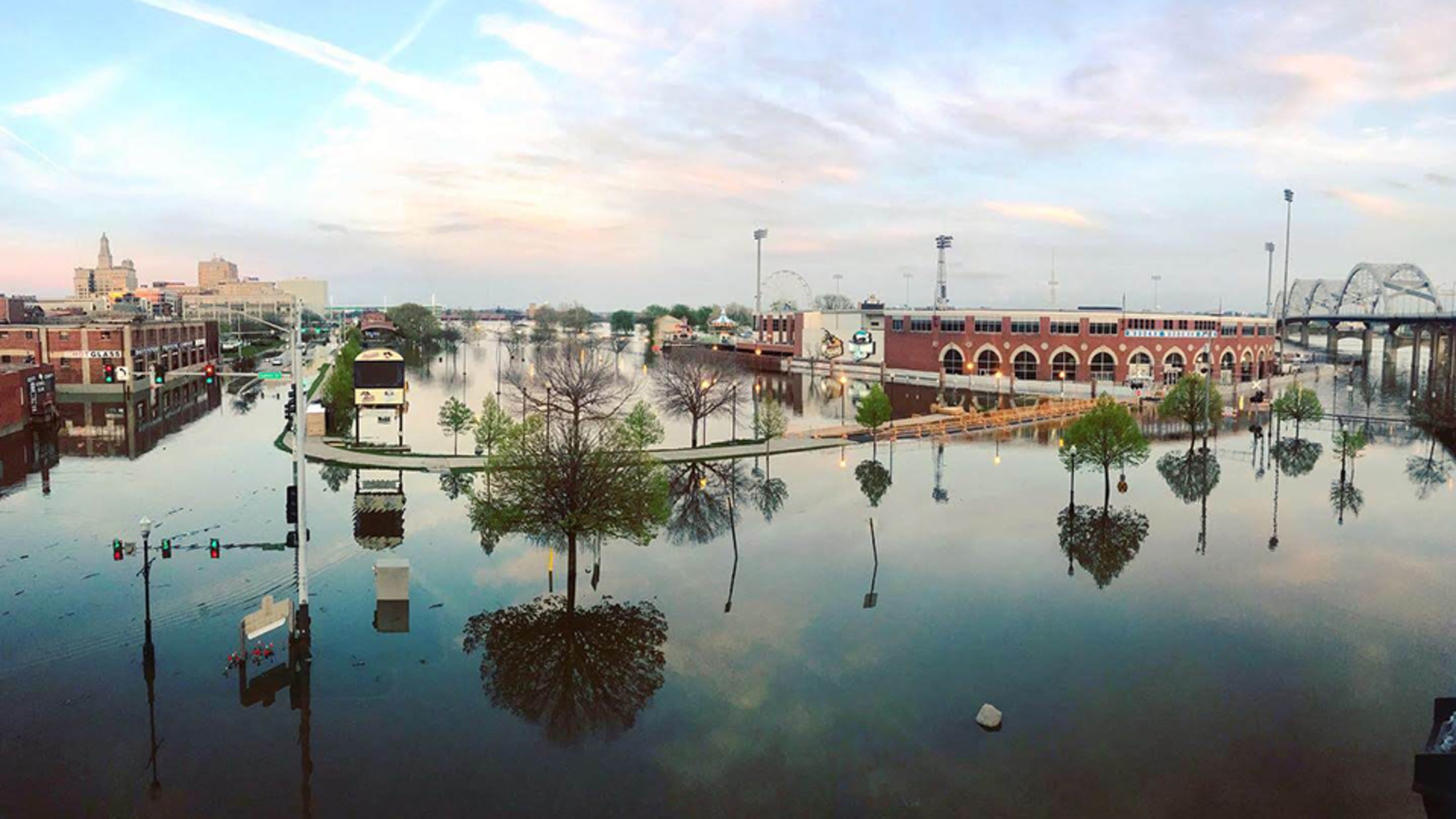 Modern Woodmen Park and the surrounding Davenport, Iowa area have reached record flooding.
When the team and the city do manage to rebuild and reestablish their community, the River Bandits hope to be a place of solace for all to come together.
"Everything the River Bandits do, especially now, will be with the intention and integrity of ensuring sincere engagement with our community. We want to be proactive in our efforts to include and welcome everyone to come together as neighbors."
According to a 2015 study by University of Memphis researchers who analyzed sport and disaster relief, sport plays a key role in community recovery efforts through donations, emotional support, spreading awareness and enabling psychological recovery.
"I'm honored to have the opportunity to serve as the general manager of the River Bandits, especially during this turbulent era for our club and our community," added Holm. I know the River Bandits will continue to do all we can to help our community rebuild and heal itself. Our community is only going to be stronger and more resilient after we recover. I'm so proud to call this city home, and I look forward to our ballpark and our community businesses reopening, so we can all come together and celebrate this special city."
Benjamin Pereira is an associate with Minor League Baseball.