White, McMahon mash their way to MiLBY
Fresno's 15-14 win over Albuquerque named Best Game of 2017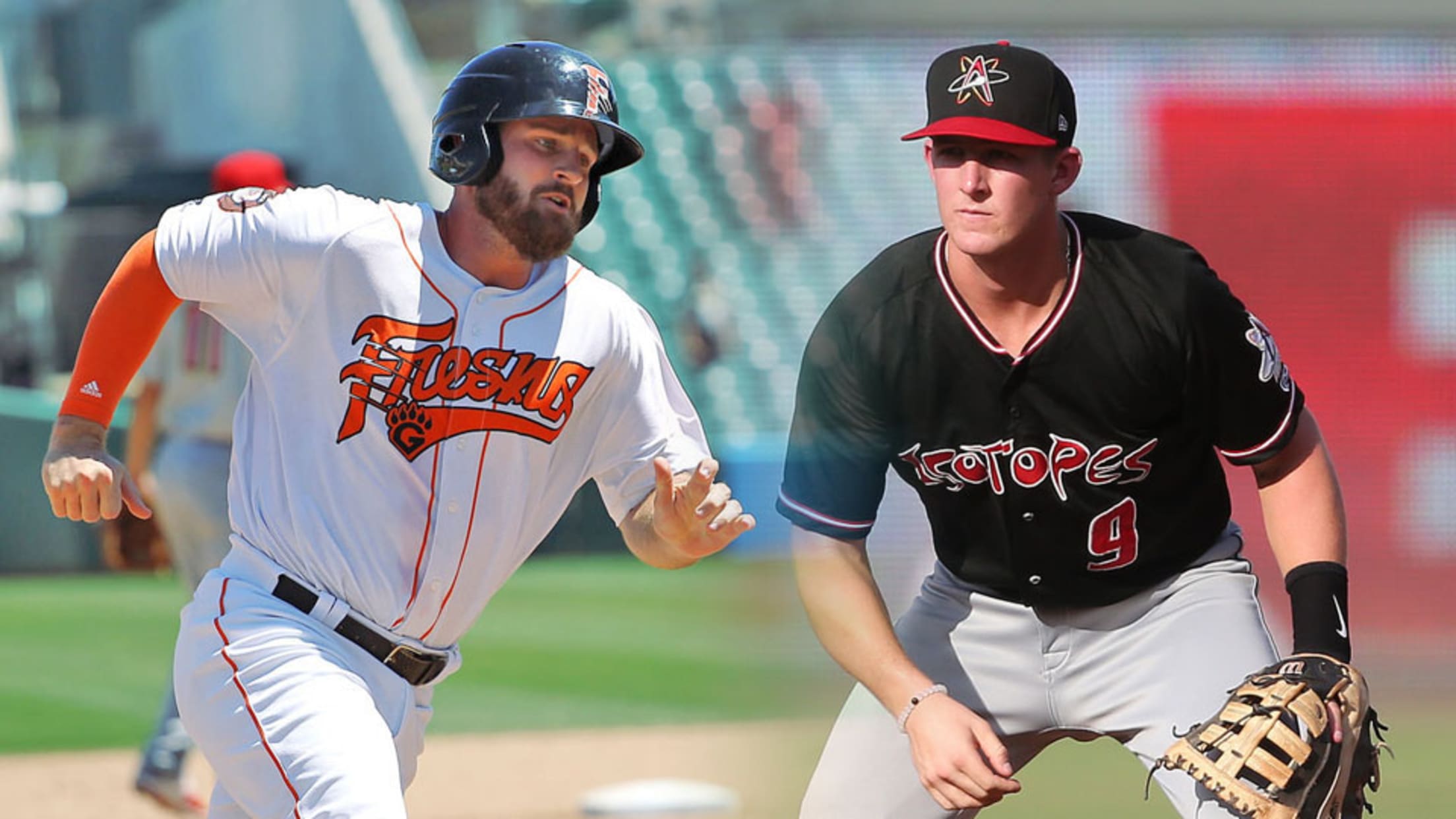 Fresno's Tyler White and Albuquerque's Ryan McMahon combined for 10 hits and 13 RBIs on June 16. (Ben Sandstrom, Jamie Harms/MiLB.com)
Like a heavyweight fight that goes the distance, Albuquerque's Ryan McMahon and Fresno's Tyler White did their best to turn a Friday night Pacific Coast League contest into their own main event. When the dust settled and the final bell rang, the 11,641 fans in attendance at Isotopes Park were
Like a heavyweight fight that goes the distance, Albuquerque's Ryan McMahon and Fresno's Tyler White did their best to turn a Friday night Pacific Coast League contest into their own main event. When the dust settled and the final bell rang, the 11,641 fans in attendance at Isotopes Park were the ultimate winners as the two sluggers combined for 10 hits -- including three home runs -- and 13 RBIs in the Grizzlies' 15-14 victory on June 16.
The duo's performance headlined one of the most exhilarating contests of the Minor League season, a back-and-forth offensive barrage honored with a MiLBY award as the 2017 Game of the Year.
"That game was just crazy," McMahon said. "Both sides did a little bit of everything offensively, and it seemed like whenever one team would hit, the other would hit back. For me, I felt really good that night and pretty much the entire series. Sometimes in a game where you're up big or down by a lot, you might lose focus during an at-bat. But all of us were locked in and it was just real fun game to be a part of."
Appearing in just his 14th Triple-A game after beginning the year with Double-A Hartford, the No. 3 Rockies prospect produced his second of three five-hit games in 2017 and the best overall game of his career. McMahon tied the game with an RBI double in the first inning and helped Albuquerque -- playing that night as the Green Chili Cheeseburgers -- extend its early lead with a two-run homer in the third before singling and scoring in the fifth. After Fresno -- competing as the Tacos -- pulled ahead with a six-run top of the sixth, McMahon tied the game again with his second double of the night in the bottom of the frame.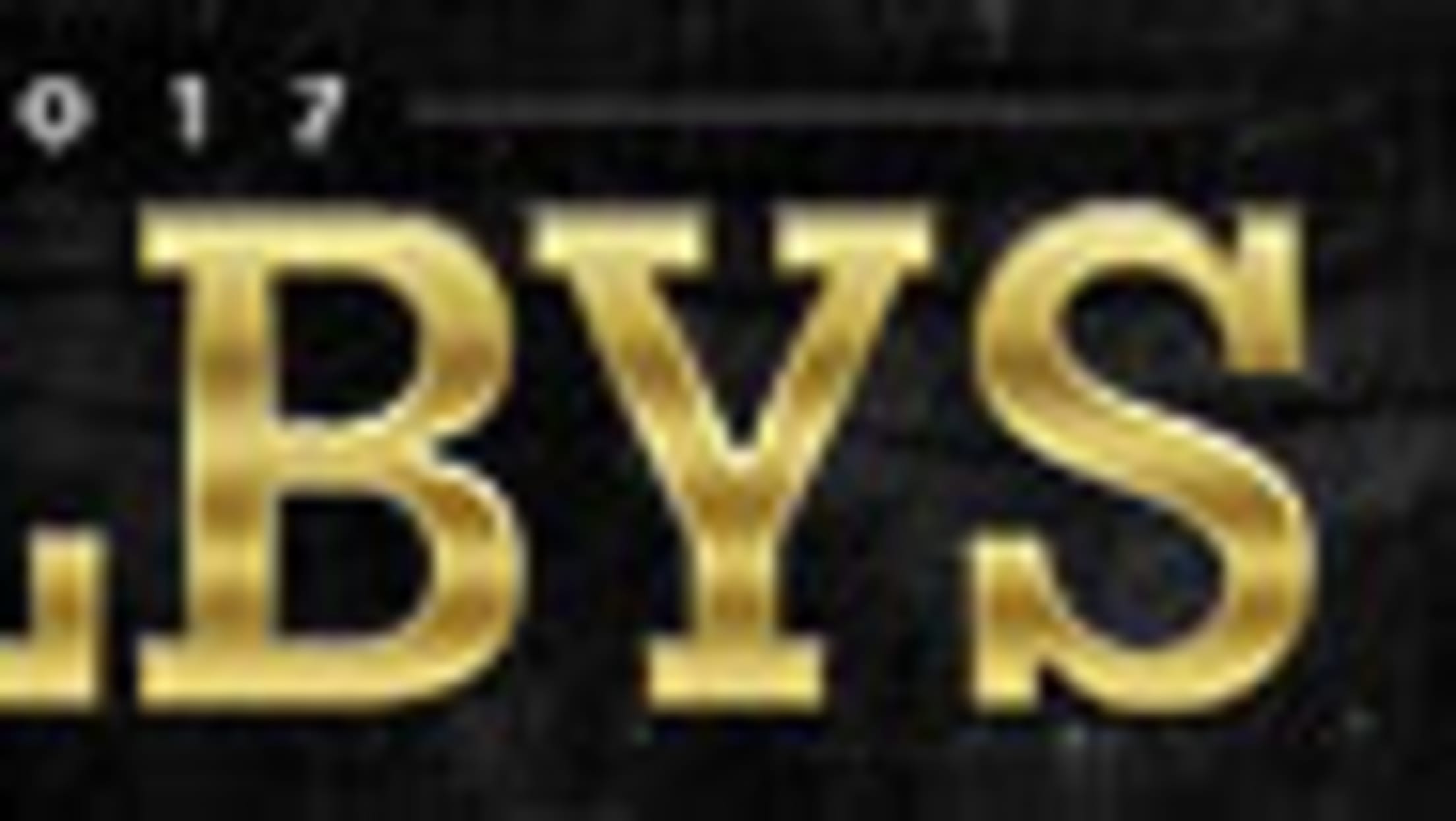 The 22-year-old struck out in the eighth but brought the Isotopes within a run after his three-run shot in the ninth, his second long ball of the game. He finished 5-for-6 with two homers and a career-high seven RBIs while falling a triple shy of the cycle.
"During the game, I'm focused on winning," the California native said. "Looking back on it now, there were a lot of guys on both sides with multiple hits. It was fun baseball. Anytime you get six at-bats in a game, you know it's been interesting in some way. The fans were into it and it was just really a lot of fun to be a part of. We came close in the end, but it just wasn't meant to be."
A large reason his club fell short was due to the offensive exploits of White, who matched McMahon's five hits while also missing the cycle by a triple. The 26-year-old flied out in the first, singled in the third and fifth and stroked a two-run double in the sixth. White slugged a three-run homer the following inning and capped his big night with another RBI double in the eighth. It was the second five-hit game of White's career and his first since May 6, 2014 with Class A Quad Cities.
In the midst of 11 straight multi-hit efforts, the North Carolina native also matched his career high with six RBIs while going deep for a fifth time in nine games. His 5-for-6 performance highlighted a 28-for-50 (.560) stretch that lifted his average 63 points in 11 days.
"I don't think I've ever had a hotter stretch in my career," said White. "It's hard to fathom now, but at the time I just felt good and kept trying to do the same thing each at-bat. [The hot stretch] turned my season around and helped me stay more consistent. From that point on, I felt like I knew what I needed to do every day."
A veteran of 107 Major League games, White knew he was in the midst of something special that night. He also recognized what McMahon was doing and felt that it provided a personal measuring stick.
"It was a battle out there with both teams going at it," White said. "Almost every time someone got up, the opportunity to drive in runs was there. You don't simply score 15 runs by hitting homers. It takes everyone contributing big hits virtually every inning to keep the line moving.
"I remember that [McMahon] was unbelievable that whole series. Our pitchers couldn't get him out, and I recall telling him that we should just walk him. Unless the bases were loaded, move on to the next guy. For me, it turned into a competition. Being in the groove I was in at the time, I felt that I needed to match him. If he singled, I needed to double. If he doubled, I needed to homer. It was just a lot of fun. He's an incredible player, and we got some good laughs about it when we chatted during the game."
Unlike White, McMahon admits that he doesn't fully remember what his counterpart did during the game, but he can appreciate now what the two sluggers accomplished over the course of nine innings.
"It's funny, but I don't necessarily recall specifics of what their guys did or even some of my own teammates," McMahon said. "During the game, you know certain guys are doing well, but you're so focused. It's really not until after it's all over and you take a peek at the box score where you can say, 'Wow.'"
Of course, it wouldn't be entirely fair to focus solely on White and McMahon's blistering production that June evening. The two clubs combined for 29 runs and 42 hits, including nine roundtrippers. Albuquerque's Rosell Herrera collected four hits, while teammate and No. 28 Rockies prospect Noel Cuevas went 3-for-5 with a homer, three RBIs and a stolen base.
The Grizzlies' Jon Kemmer reached base five times, going 3-for-4 with a homer, two RBIs, two walks and four runs scored, while Astros fifth-ranked prospectColin Moran drove in two runs on two hits, including a two-run jack that capped a 13-run explosion over two innings and turned a 6-1 deficit into a 14-7 lead.
"I've been in some high-scoring games before," McMahon said. "But witnessing two singular performances like what [White] and I did in the same game ... that's a first for me."