Bees' wild weekend continues with triple play
Angels prospects Garcia, Pineda turn line drive into three outs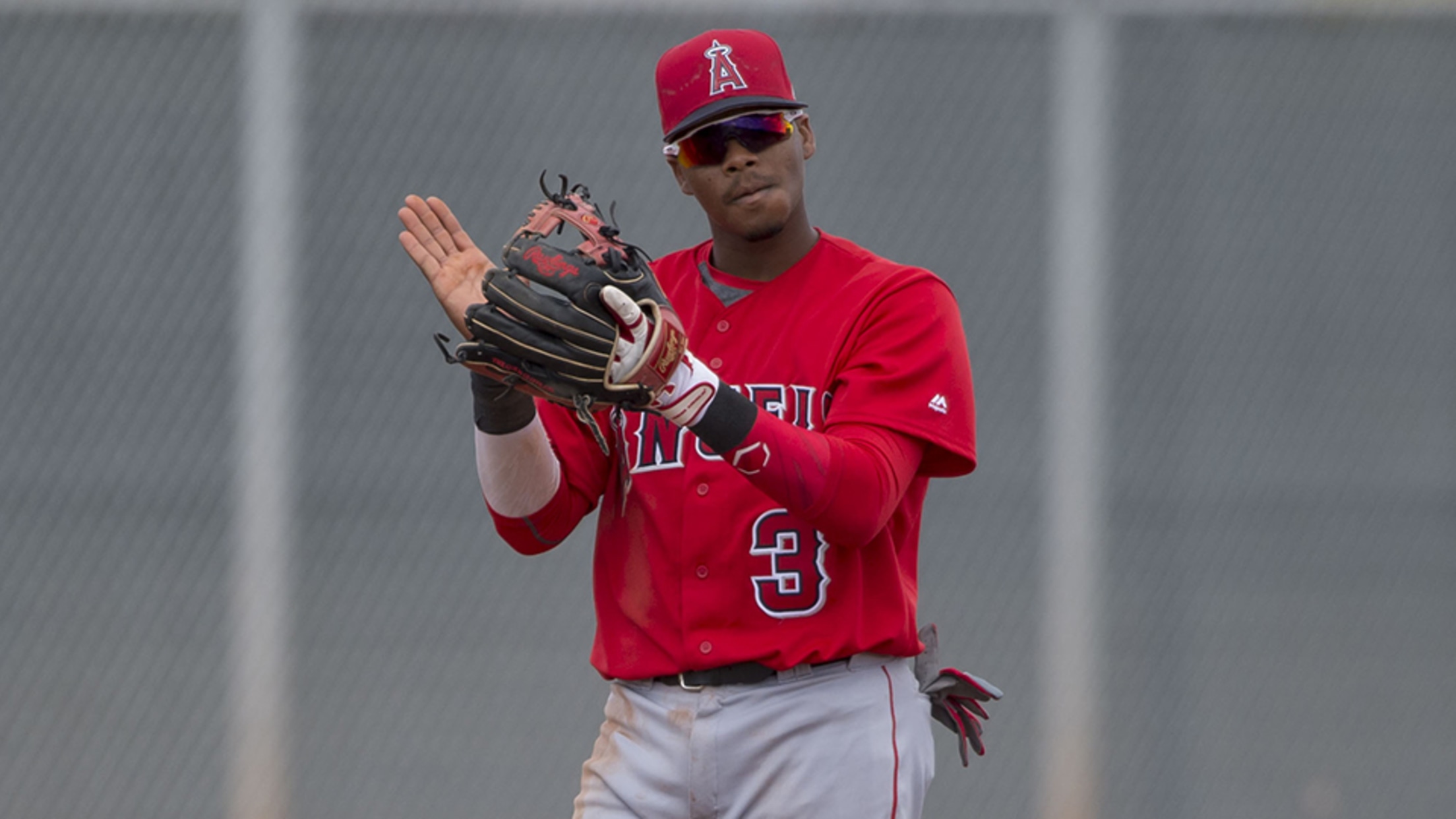 Julio Garcia combined to go 2-for-6 in the doubleheader, including a go-ahead three-run double in the opener. (Zachary Lucy/Four Seam Images)
It has been an interesting 48 hours for the Burlington Bees.Just one day removed from a 28-run performance, infielders Gleyvin Pineda and Julio Garcia hooked up for a triple play Saturday as Class A Burlington grabbed a 5-3 win over Quad Cities in the opener of a doubleheader at Community
It has been an interesting 48 hours for the Burlington Bees.
Just one day removed from a 28-run performance, infielders Gleyvin Pineda and Julio Garcia hooked up for a triple play Saturday as Class A Burlington grabbed a 5-3 win over Quad Cities in the opener of a doubleheader at Community Field.
Box score
Quad Cities left fielder J.J. Matijevic led off the fifth inning with a double to center field against James Ziemba and Jonathan Arauz followed with a walk. With both runners going on the pitch, Pineda snared a liner off the bat of Adrian Tovalin at third, tagged out Matijevic and spun to second baseman Garcia, who applied the tag on Arauz to complete the triple play.
"Guys were running off the field and I was still trying to figure it out," Bees skipper Jack Howell said. "When guys are running, it changes the whole scheme of it, you know? Especially with no outs. ... And it was an absolute bullet, too, man."
Burlington already has dealt with six postponements this season, creating a busy weekend in which they're scheduled for five games in three days against the River Bandits.
"It's good to see the sun shine, I can tell you that," Howell said. "Probably the biggest thing is about pitching, but it can't be about winning the baseball game, it has to be about developing and getting the guys their quality innings."
The series opener resulted in the lopsided 28-7 victory that saw Angels No. 2 prospectJo Adell and fifth-ranked Brandon Marsh hit grand slams and combine for 15 RBIs.
"We just continue to pound within the process. Just try to get them as many at-bats as we can," Howell said. "I definitely didn't think we were going to break out with 28 runs, you don't ever think about that, but we got back home and we had kind of a sunny day and boom.
"I think when we get some games under out belt ... the at-bats will be more consistent and possibly more productive. This has been pretty good so far."
The Bees' offense cooled in Saturday's first game. Pineda's third-inning infield single and Keinner Piña's double in the fourth were their only hits as they trailed, 3-0, in the fifth. The home half of the inning was reminiscent of Friday's effort, which Howell saw as a result of the momentum shift following the triple play.
The club racked up five runs on five hits and a walk in the fifth. Adell got the scoring started with a two-run single and Garcia capped the rally with a bases-loaded double to right.
"It was just kind of dead and quiet and then, definitely, you can hear things rattle and get loud," Howell said. "I think that kind of woke us up and we got back into it and that was nice. Especially in seven innings."
Despite another big inning, Burlington dropped a 5-4 decision in the nightcap. The Bees scored all four runs in the third, propelled by Harrison Wenson's solo shot and a sacrifice fly from Marsh. The River Bandits countered with a three-run seventh, taking the lead for good on Arauz's double.
"I think it's just really about letting them know it's not about the results but the way you go about it," Howell said. "Just swinging at good pitches and putting up quality at-bats would be the best thing. Once we start playing consistently, things should start falling into play for us."
Gerard Gilberto is a contributor to MiLB.com. Follow and interact with him on Twitter, @GerardGilberto4.