Burger to miss 2018 with ruptured Achilles
2017 first-rounder suffered injury on basepaths in fourth game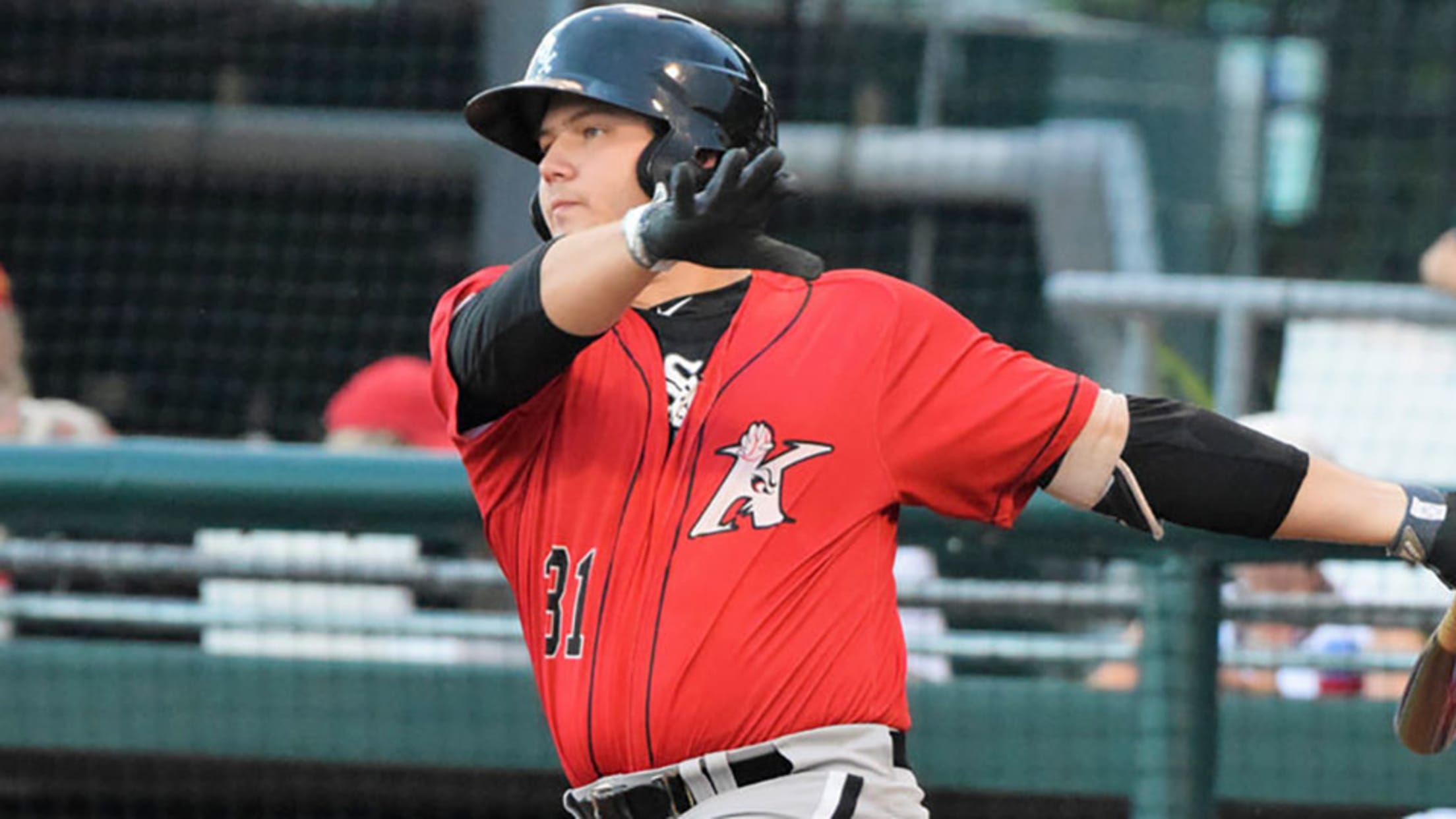 Jake Burger produced a .744 OPS over 47 games with Class A Kannapolis last season. (Patrick Cavey/MiLB.com)
Jake Burger's 2018 campaign was meant to be his first full season in professional baseball. It'll be anything but full following Tuesday's news.The 2017 first-rounder will miss the entire 2018 season after suffering a ruptured left Achilles tendon while running the bases in a Cactus League game, the White Sox
Jake Burger's 2018 campaign was meant to be his first full season in professional baseball. It'll be anything but full following Tuesday's news.
The 2017 first-rounder will miss the entire 2018 season after suffering a ruptured left Achilles tendon while running the bases in a Cactus League game, the White Sox announced. Burger will head to Chicago to have surgery in the days to come.

Burger received a non-roster invitation to White Sox Major League camp in his first spring as a pro. The 21-year-old third baseman was playing in his fourth game when he fell to the ground running to first base in Chicago's 7-6 win over the A's on Monday. He was taken off the field by cart and underwent further evaluation before Tuesday's diagnosis.
The Sox took Burger out of Missouri State with the 11th overall pick in last year's Draft and signed him to a below-slot $3.7 million bonus. The right-handed slugger showed impressive power in his three years with the Bears, hitting 20-plus homers in both his sophomore and junior years. Because of his collegiate pedigree, Burger climbed to Class A Kannapolis in his first Minor League campaign and produced a .271/.335/.409 line with four homers, two triples and nine doubles in 47 games with the Intimidators.
MLB.com ranks the Missouri native as its No. 10 third-base prospect and gives him above-average 55 grades for his power and arm. Burger was likely headed for Class A Advanced Winston-Salem to begin the 2018 campaign, an assignment that will have to wait until next year.
Sam Dykstra is a reporter for MiLB.com. Follow and interact with him on Twitter, @SamDykstraMiLB.