India busts out in big way for Greeneville
Reds' first-round selection bucks 0-for-12 start with first hit, homer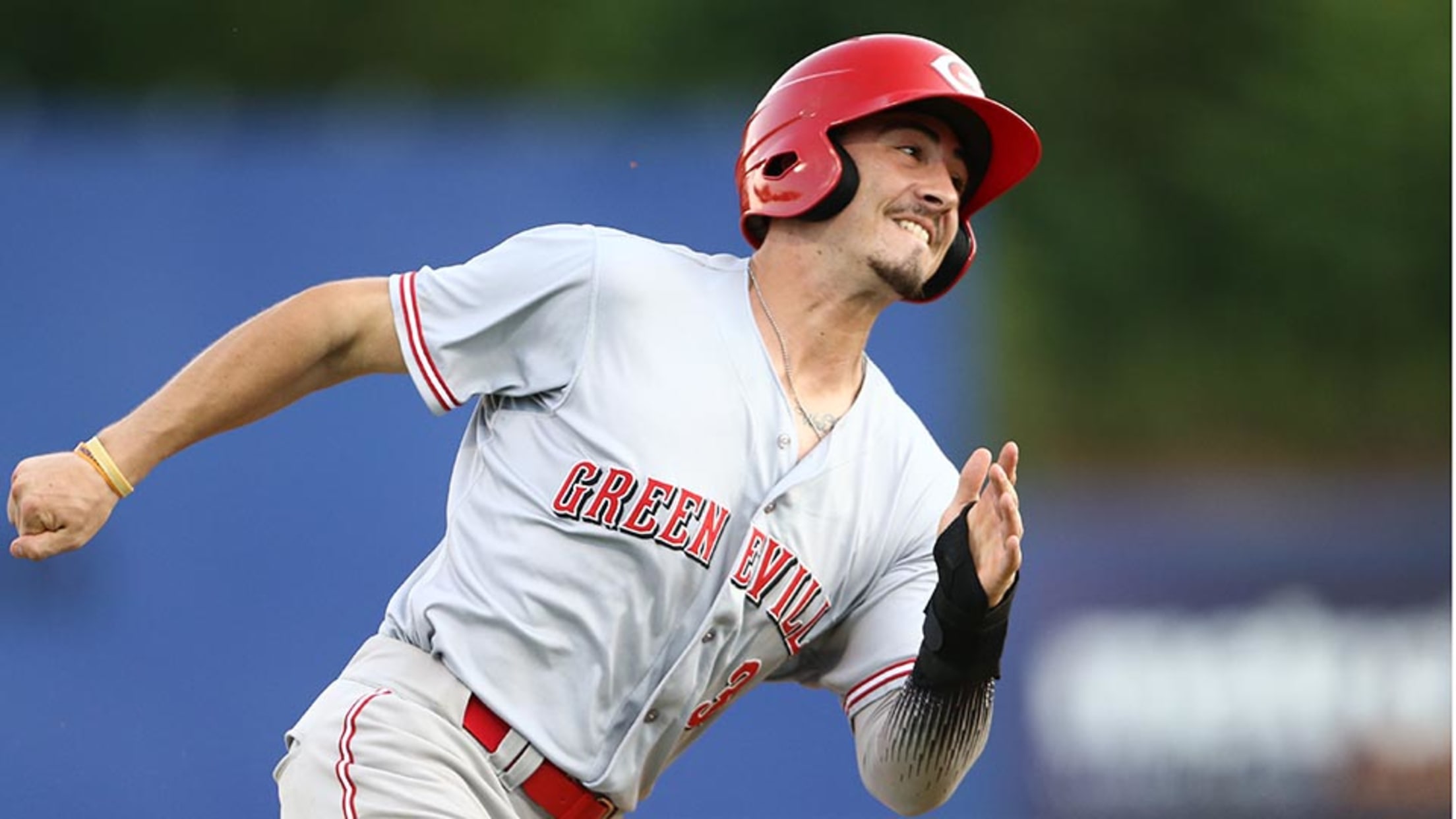 Jonathan India launched a career-best 21 homers during his junior season at the University of Florida. (Allen Greene/MiLB.com)
Jonathan India is usually a quick study. He was heavily recruited in high school before committing to the University of Florida and was drafted in the 26th round by Milwaukee before pledging to the Gators.After a strong junior season, he was the fifth overall pick in the First-Year Player Draft
Jonathan India is usually a quick study. He was heavily recruited in high school before committing to the University of Florida and was drafted in the 26th round by Milwaukee before pledging to the Gators.
After a strong junior season, he was the fifth overall pick in the First-Year Player Draft last month. But he started his pro career in an 0-for-12 slump.
The third baseman ended the drought with a flourish Thursday, hitting a homer, a double and a single while driving in three runs to lead Rookie-level Greeneville to a 5-4 win against Kingsport at Hunter Wright Stadium.
Gameday box score
It was a small sample size, but India admitted it felt good to get that first hit.
"Of course, oh yeah," he said. "Just trying to get used to playing again. Swinging with the wood bat is a little different, you really have to square it up good."
The 21-year-old, hitting second for the Reds, got off to a fast start in the first inning by smacking a double over the head of fellow 2018 first-rounder Jarred Kelenic, who was playing center field for the Mets affiliate.
In the third, India -- who clubbed 21 homers this season for the Gators, more than twice his career total -- followed a walk by 2018 fourth-rounder Mike Siani with a blast over the wall in left-center field. India rapped his third straight hit in the fourth inning, lining a single to left to score Miguel Hernandez, who led off the frame with a base knock.
With a chance at the cycle in the sixth, India struck out. It was his sixth strikeout in five Appalachian League games, but he had also walked six times, a testament to the patient approach for which scouts praised him prior to the Draft. Cementing that notion, he reached on a walk in the eighth.
"I needed to come here and get some reps," he said. "I'm older than most kids here, but it's a good league."
Stardom has long been expected for India, who helped the Gators win their first national championship as a sophomore in 2017, although his numbers declined from his stellar freshman season.
This season, however, the Coral Springs, Florida, native broke out with the bat, posting a 1.214 OPS and scouts noted he impacted the ball with more authority than previously. He credited the work he did with Gators assistant coach Brad Weitzel to adjust his approach at the plate.
"It was nothing mechanical, it was more the mental side, the approach," India said. "Sticking to that approach. I'm more relaxed, more of a professional hitter. I felt more mature up there."
Greeneville's offense supported starter Alexis Diaz (2-0), who allowed two runs -- one earned -- on three hits and three walks while striking out seven over five innings.
India wasn't the only 2018 first-rounder with a big game Thursday. Kelenic, taken one pick after India, collected two hits, including a two-run shot in the seventh -- his second homer in three Appalachian League games -- and drew India's praises.
"He's a [heck] of a hitter, very advanced for where he's at," India said.
Vince Lara-Cinisomo is a contributor to MiLB.com. Follow him on Twitter @vincelara.