Heisman had Minor League connection
Trophy's namesake served as Atlanta Crackers team president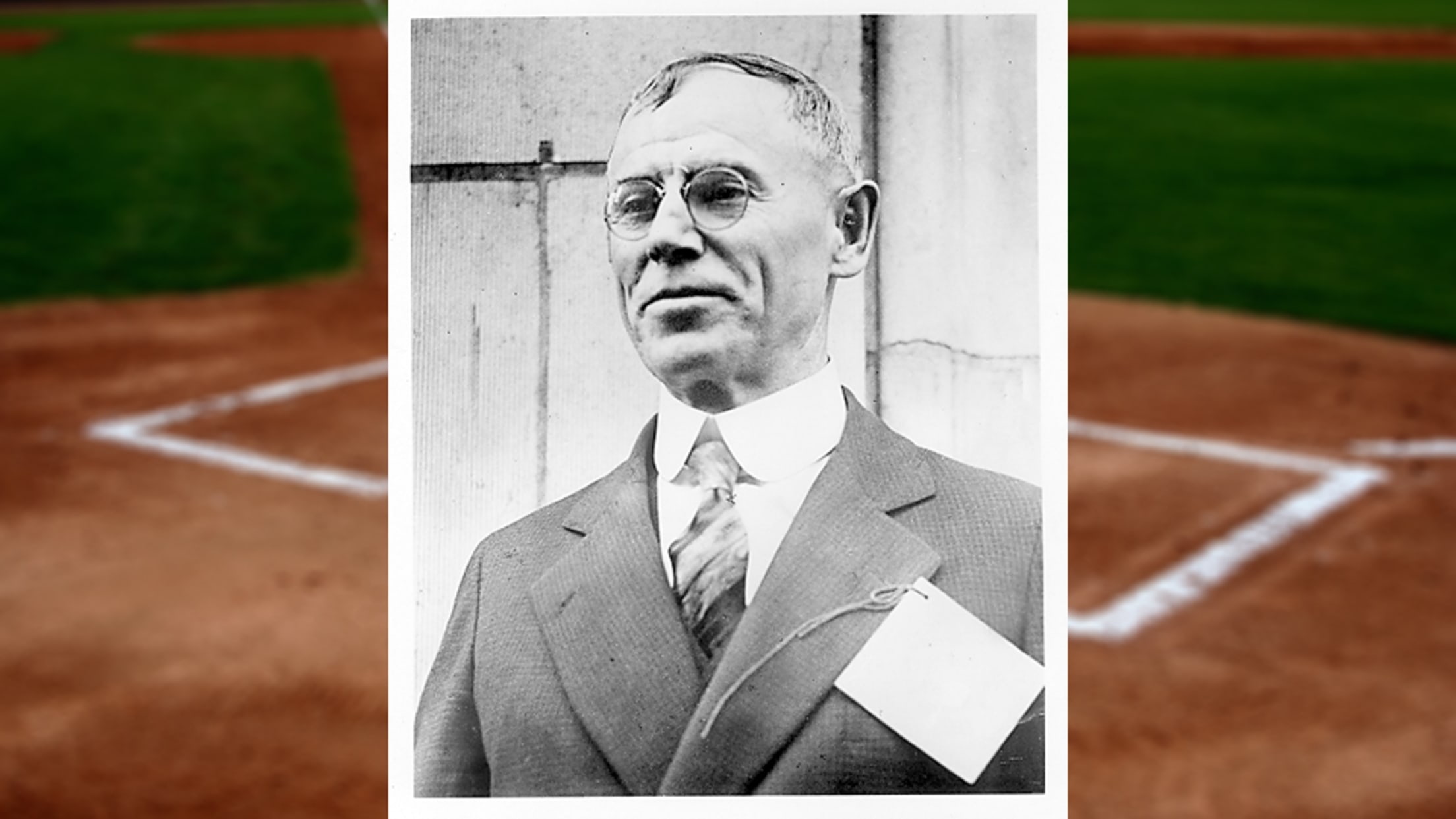 John W. Heisman ((Georgia Tech Sports Information))
Two days from now, college football's most prestigious individual award, the Heisman Trophy, will be presented. Many people do not know much about John W. Heisman, the man for whom the award was named 70 years ago. A three-line entry in a reference book reveals an even more obscure fact
Two days from now, college football's most prestigious individual award, the Heisman Trophy, will be presented. Many people do not know much about John W. Heisman, the man for whom the award was named 70 years ago. A three-line entry in a reference book reveals an even more obscure fact about him: Heisman also worked in Minor League Baseball.
Heisman had a profound influence on college football. He was one of its innovators and is credited with creating many of its rules. Heisman championed the campaign to legalize the forward pass.
The New Georgia Encyclopedia states he was the first college football coach to be paid. Georgia Tech agreed to pay Heisman $2,250, plus 30 percent of the gate receipts in 1904, just three years after the National Association of Professional Baseball Leagues, otherwise known as Minor League Baseball, was founded.
Heisman is an integral part of college football, and Georgia Tech, history. Thanks to one of the six entries for Nov. 11 in the 1907 chronology section in The Reach Official American League Base Ball Guide For 1908, Heisman also is part of Minor League Baseball history.
"The Atlanta Club stockholders elected as president, J.W. Heisman, foot ball coach, theatrical man and magazine writer, formerly of the University of Pennsylvania."
You see, Heisman also coached the Georgia Tech baseball team for all but the final two years of his tenure at the school, which lasted from 1904-19.
His first year as Atlanta Crackers president resulted in a sixth-place finish for the Southern Association team in 1908. A fellow by the name of Tris Speaker led the league with a .350 batting average while playing for Little Rock.
In 1909, Atlanta captured the Southern Association title with an 87-49 mark. The Crackers didn't have anyone in the top 10 in batting, but they did have a pair of 20-game winners, proving that good pitching was just as important back then as it is now.
A year later, Atlanta finished third; "Shoeless" Joe Jackson led New Orleans to the championship with a league-best .354 batting average.
New Orleans repeated as champs in 1911, despite losing Jackson to the Major Leagues. According to the Reach Guide containing information about the 1911 season, Atlanta finished last, "thanks to almost continuous accidents and misfortunes."
Reference books don't reveal how long Heisman was Atlanta president past 1911. They do reveal that he did not hold the position in 1917, the last season he coached the Tech baseball team.
No matter.
Heisman will always be a part of Minor League Baseball's glorious history as well as the history of that trophy with his name on it that they're handing out Saturday.
Steve Densa is a contributor to MLB.com.