Tigers' Manning sidelined with oblique strain
No. 55 prospect to be held back at extended, miss start of season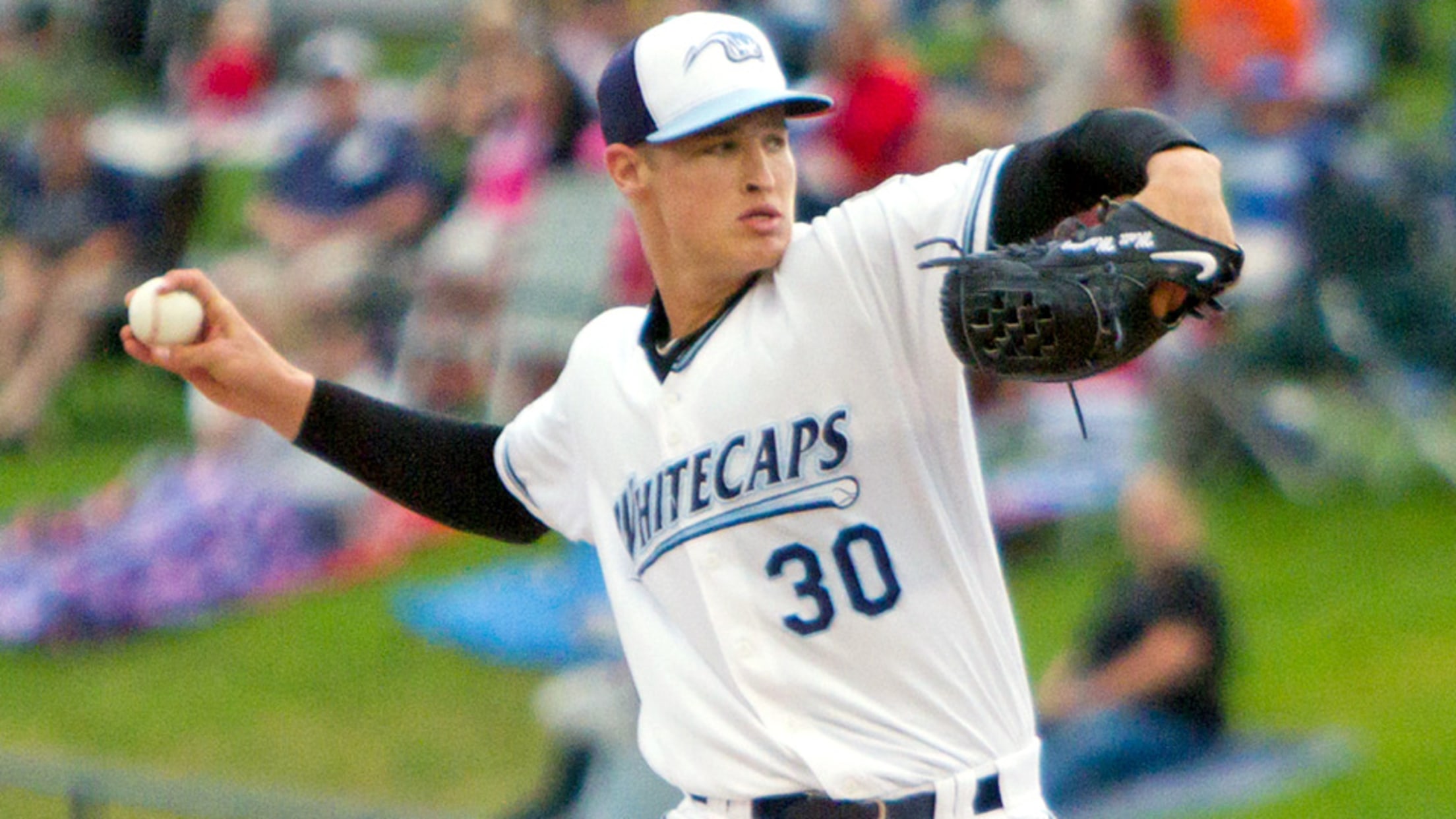 Matt Manning struck out 62 batters over 51 innings at two levels last season. (Emily Jones/MiLB.com)
It's a rough time to be a top pitching prospect in the Detroit Tigers system. No. 55 overall prospectMatt Manning has been diagnosed with a low-level oblique strain and will miss the beginning of the Class A West Michigan season, the Tigers announced Wednesday. Manning has stopped his throwing program but
It's a rough time to be a top pitching prospect in the Detroit Tigers system.
No. 55 overall prospectMatt Manning has been diagnosed with a low-level oblique strain and will miss the beginning of the Class A West Michigan season, the Tigers announced Wednesday. Manning has stopped his throwing program but will start it up again in extended spring training and will move on to the Midwest League when healthy.
The news comes two days after Detroit announced that No. 39 overall prospect Franklin Perezcould be out 12 weeks with a lat strain in what was meant to be his first full season in a Tigers uniform.
This is the second straight season in which Manning will miss an Opening Day with a full-season affiliate. After selecting the 6-foot-6 right-hander ninth overall in the 2016 Draft, the Tigers took a cautious approach last season, holding him back in extended to work on the consistency of his delivery. He eventually joined Class A Short Season Connecticut and was dominant there with a 1.89 ERA and 36 strikeouts in 33 1/3 innings. His overall numbers weren't nearly as rosy following a promotion to West Michigan in early August (5.60 ERA over 17 2/3 frames), but he did end the regular season with a pair of scoreless starts and added a five-inning, 10-strikeout gem in the Midwest League playoffs.
"He was really looking like a high first-round pick, a high-ceiling guy with a bright future," Tigers vice president Dave Littlefield told MiLB.com of Manning's last few starts.
When healthy, Manning has a mid-90's fastball with a plus curveball. His control has wavered as he learns to make the most of his frame, but his size and athleticism allowed him to dominate in the lower levels last season.
Though it's disappointing that Manning will miss Opening Day, the California native told MiLB.com last week that last year's delayed start taught him that the Tigers know what's best for him in the long run.
"At the end of all of it, I knew they made the right decision," he said. "I tip my cap to them. They did it right. They know what they're doing, and whatever they want, I'm all for it."
Sam Dykstra is a reporter for MiLB.com. Follow and interact with him on Twitter, @SamDykstraMiLB.