Dominant Yankees earn farm system MiLBY
New York sends six affiliates to playoffs, boasts top prospect Torres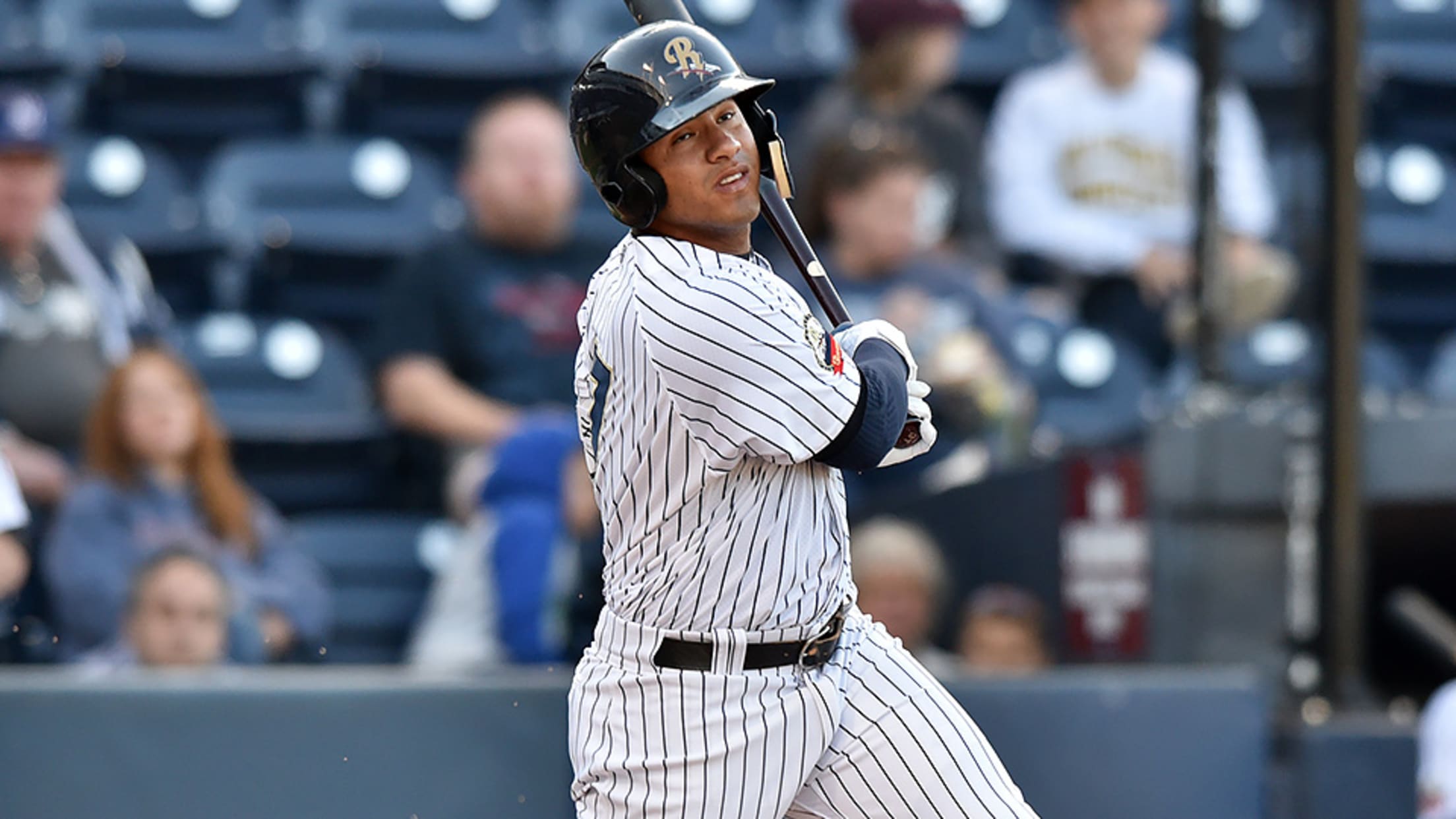 Despite undergoing season-ending elbow surgery, Gleyber Torres is MLB.com's top overall prospect. (Ken Inness/MiLB.com)
Twenty years ago, the Yankees relied on a Core Four of homegrown talent -- Derek Jeter, Andy Pettitte, Jorge Posada and Mariano Rivera -- as the foundation of a dynasty that won four World Series titles in five seasons.After a decade in which the team relied heavily on high-priced free
Twenty years ago, the Yankees relied on a Core Four of homegrown talent -- Derek Jeter, Andy Pettitte, Jorge Posada and Mariano Rivera -- as the foundation of a dynasty that won four World Series titles in five seasons.
After a decade in which the team relied heavily on high-priced free agents, New York has rebuilt its organization into the best in the game. Even after graduating likely AL Rookie of the Year Aaron Judge, the Yankees have a startlingly deep system ready to bolster the Major League club for years to come. As a result, they edged contenders like the Braves and White Sox to capture MiLB.com's staff selection as 2017's Best Farm System.
The original Core Four players were all originally drafted or signed by the Yankees. Their successors have been assembled in a variety of ways, including a pair of 2016 trades involving relievers Aroldis Chapman and Andrew Miller that garnered outfielders Clint Frazier and Billy McKinney, lefty Justus Sheffield and infielder Gleyber Torres, who is now MLB.com's top overall prospect, despite missing much of the 2017 season after undergoing elbow surgery in June.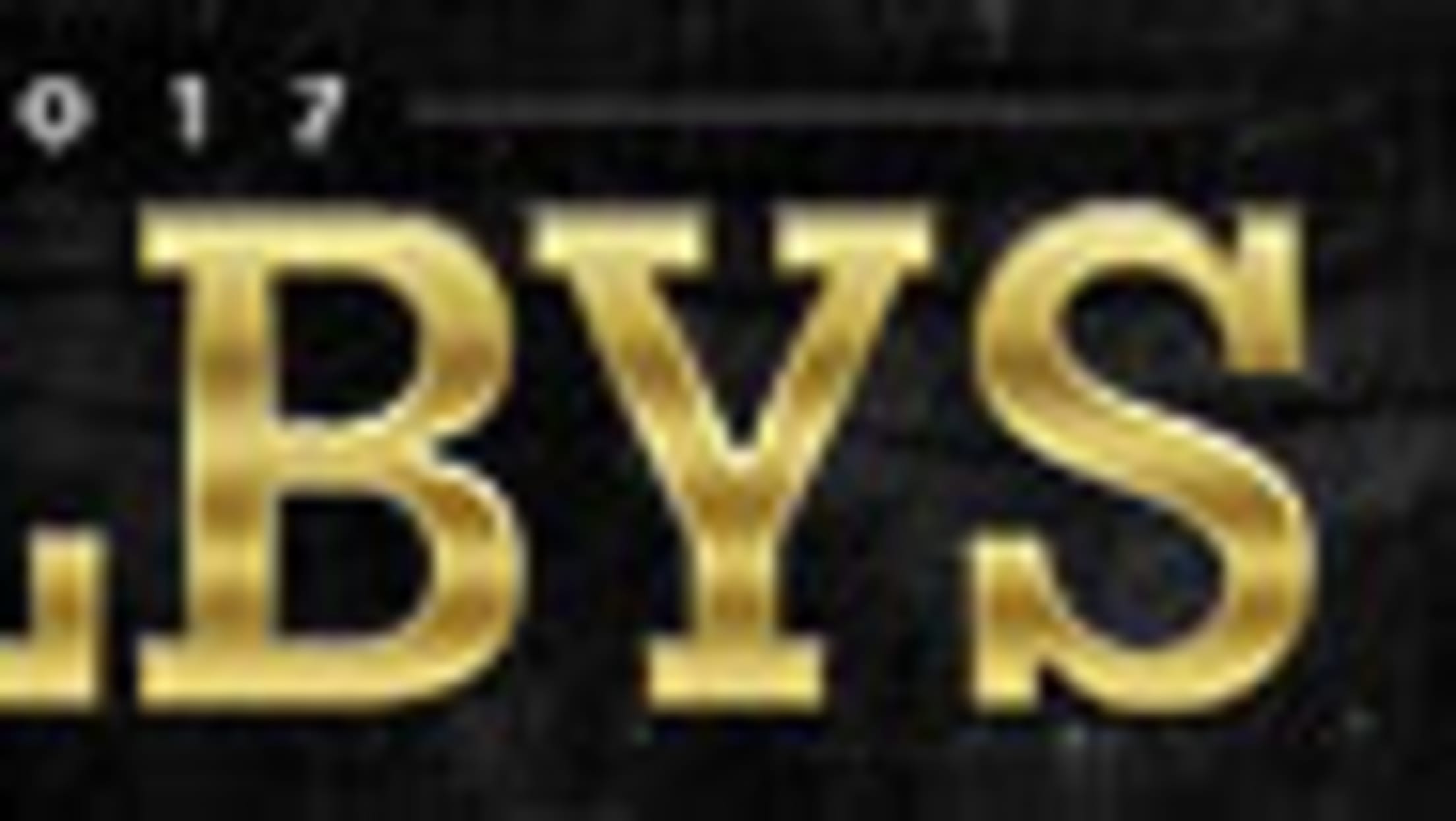 Along with New York's high-end talent -- Torres and Sheffield are among five Yankees prospects among MLB.com's top 100 -- is phenomenal depth. The organization had a .586 overall winning percentage this season, just behind the Twins' .592 mark, and sent six affiliates to their league's playoffs.
Triple-A Scranton/Wilkes-Barre had the International League's best record at 86-55 while leading the circuit in batting, runs, home runs and ERA. Shortstop Tyler Wade finished second in the league with a .310 average as the RailRiders won their third straight North Division crown and reached the Governors' Cup Finals for the second consecutive year.
"We are very excited about going to the Finals for the second [straight] year," manager Al Pedrique said after the team outlasted Lehigh Valley in the semifinals. "It says a lot about the organization and the talent that we have in the system."
Double-A Trenton garnered a Minor League-best 92 regular-season wins and posted a 2.83 team ERA. (Only four qualifying Major League pitchers had a better mark.)
Class A Advanced Tampa went 85-50 -- 10 games better than any other Florida State League team -- and won its division in both halves of the season. Its pitching staff had a league-best 2.81 ERA while recording a league-leading 1,215 batters over 1,198 2/3 innings. Nick Solak, the organization's No. 8 prospect, ranked second in the FSL with a .301 average before being promoted to Trenton.
Class A Charleston was "merely" 76-63, but that was good enough for a second-half division title and the second-best record in the South Atlantic League. The RiverDogs also led the 14-team circuit in ERA (3.07), strikeout rate (9.36 per nine innings) and on-base percentage (.328).
Class A Short Season Staten Island posted the New York-Penn League's best record at 46-29. The Baby Bombers' 2.64 team ERA, 1.10 WHIP and 11 shutouts were all far and away tops in the league.
Rookie-level Pulaski had the Appalachian League's second-best record at 41-26 with a pitching staff that fanned a league-high 654 batters over 576 2/3 innings.
New York also had two Gulf Coast League entries, both of which finished with winning records. The Yankees East ultimately claimed the league title, beating the Nationals in the decisive third game of the Finals.
Having winning Minor League teams doesn't necessarily translate to Major League success -- despite a loaded system featuring eight top-100 prospects, the Braves fielded zero playoff teams in 2017 -- but establishing a winning culture early on is hardly a bad thing. Since there's room on a Major League roster for only so many prospects, an ideal farm system features super-talented high-end prospects as well as depth. The Yankees have both. So many, in fact, that they were able to deal away Dustin Fowler, Jorge Mateo and James Kaprielian to acquire Sonny Gray and make other moves, like trading 19-game-winner Zack Littell to bolster their playoff run.
In Gleyber Torres, who turns 21 in December, New York has baseball's top prospect. Part of the return from the Cubs for Chapman in 2016, Torres tore through 32 games at Double-A Trenton to earn a promotion to Triple-A in late May. He batted .309/.406/.457 in 23 games for the RailRiders before tearing the ulnar collateral ligament in his left [non-throwing] elbow on June 17.
A shortstop by trade, Torres also spent time at second and third base this past season. While Pedrique feels he needs more time to develop defensively, he couldn't help but be impressed by the Venezuelan's potential.
"I like where he is at for a 20-year-old kid to be in Triple-A. He's very mature, but defensively, he needs more work at third and second," Pedrique said.
"Every single [at-bat] is a battle. He continues to make adjustments each game and we're very pleased with what we've seen so far."
Initially a reliever, top Yankees pitching prospect Chance Adams has flourished since moving into the rotation in 2016. The 23-year-old right-hander, a 2015 fifth-round pick, features a mid-90s fastball, above-average changeup and average curveball. He went 15-5 with a 2.45 ERA in 27 starts for Trenton and Scranton/Wilkes-Barre and held opponents to a .193 average. In his three-year Minor League career, the Dallas Baptist product is 31-7 with a 2.33 ERA and 324 strikeouts in 313 innings.
"He's been a winner at every level," Yankees vice president of player development Gary Denbo told the New York Post after Adams was named the system's Pitcher of the Year. "He's definitely an option for us in the starting rotation going forward."
Outfielder Estevan Florial was Adams' counterpart as the Yankees' offensive Player of the Year. The 19-year-old Haitian hit .298 -- fifth-best in the system -- with 13 homers at Charleston and Tampa. Though the organization would like to see him strike out less and hit the ball in the air more, the teenager is as talented as they come.
"He's probably one of the higher evaluated players that I've written up in my scouting days," Yankees vice president of baseball operations Tim Naehring told MLB.com. "He still has some work to do on the development side, but when you look at the interesting dynamic of this young man, he has a chance to be an above-average defender that has speed, arm strength, raw power to all parts of the field and intangibles like a sense of urgency with his work ethic that is unparalleled. It's exciting."
The youngster has more than held his own in the elite Arizona Fall League, batting .316/.422/.447 through Monday and prompting a veteran scout to tell Peter Gammons that Florial is one of the two best long-term prospects on the circuit.
The Yankees reached the postseason each year from 1995-2007 -- the second-longest streak in big league history. Since then, they've made the playoffs six times, won the World Series in 2009 and stretched their run of winning seasons to 25. New York has moved on from the Core Four era without suffering the pains of a full rebuild. With young stars like Judge, Gary Sánchez and Luis Severino already in the Majors and a farm system featuring remarkable depth and talent, the Yankees figure to contend for pennants for years to come.
John Parker is an editor for MiLB.com.